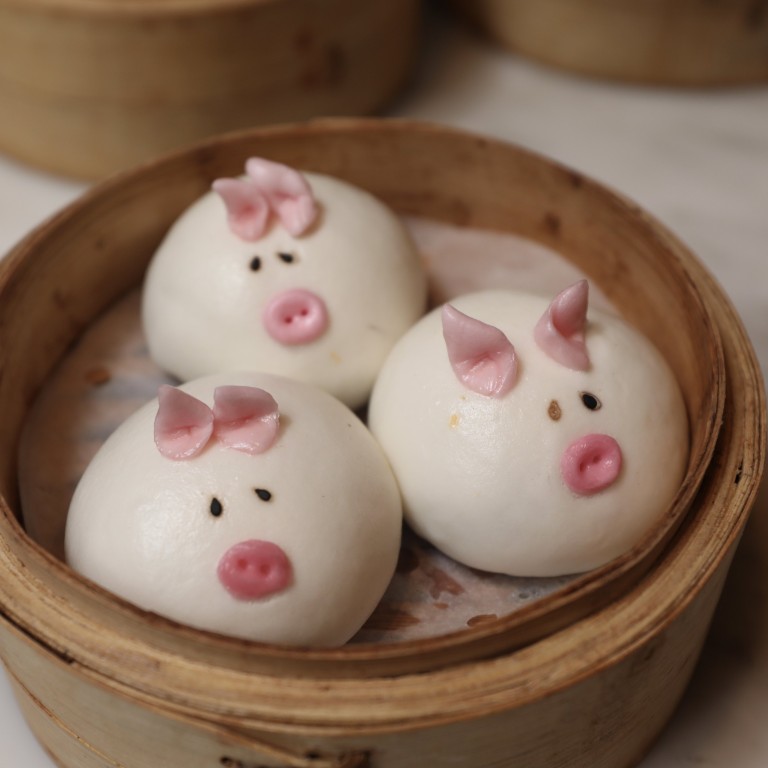 Explainer
5 budget Hong Kong dim sum restaurants where you can eat for around HK$100 a head, from old-school trolley service to modern and Michelin
We try budget dim sum restaurants in Hong Kong, including traditional, contemporary and even one Michelin-starred outlet
We score for ambience, price and service, and of course the food, from classic siu mai to modern deep-fried custard buns
Our brief: visit five of Hong Kong's many restaurants specialising in dim sum, and keep the bill at each one as close as possible to HK$100 or under per person, including tea.
That obviously ruled out hotel restaurants and places where the tai tai set gather, where we'd be lucky to have two pieces each at that price.
As we visited the five budget-friendly establishments, we realised that dim sum has come a long way from the small steamed, baked or fried treats that were originally created to have with tea (dim sum is also called yum cha, or drink tea).
Today, it can be a full meal served at any time of the day. It's no longer just a Cantonese thing, either: while classics such as siu mai (open-topped steamed dumplings) and har gow (shrimp dumplings with translucent wrappers) remain on most menus, dim sum offerings can now include Western touches, and various dumplings and snacks from other Chinese regions.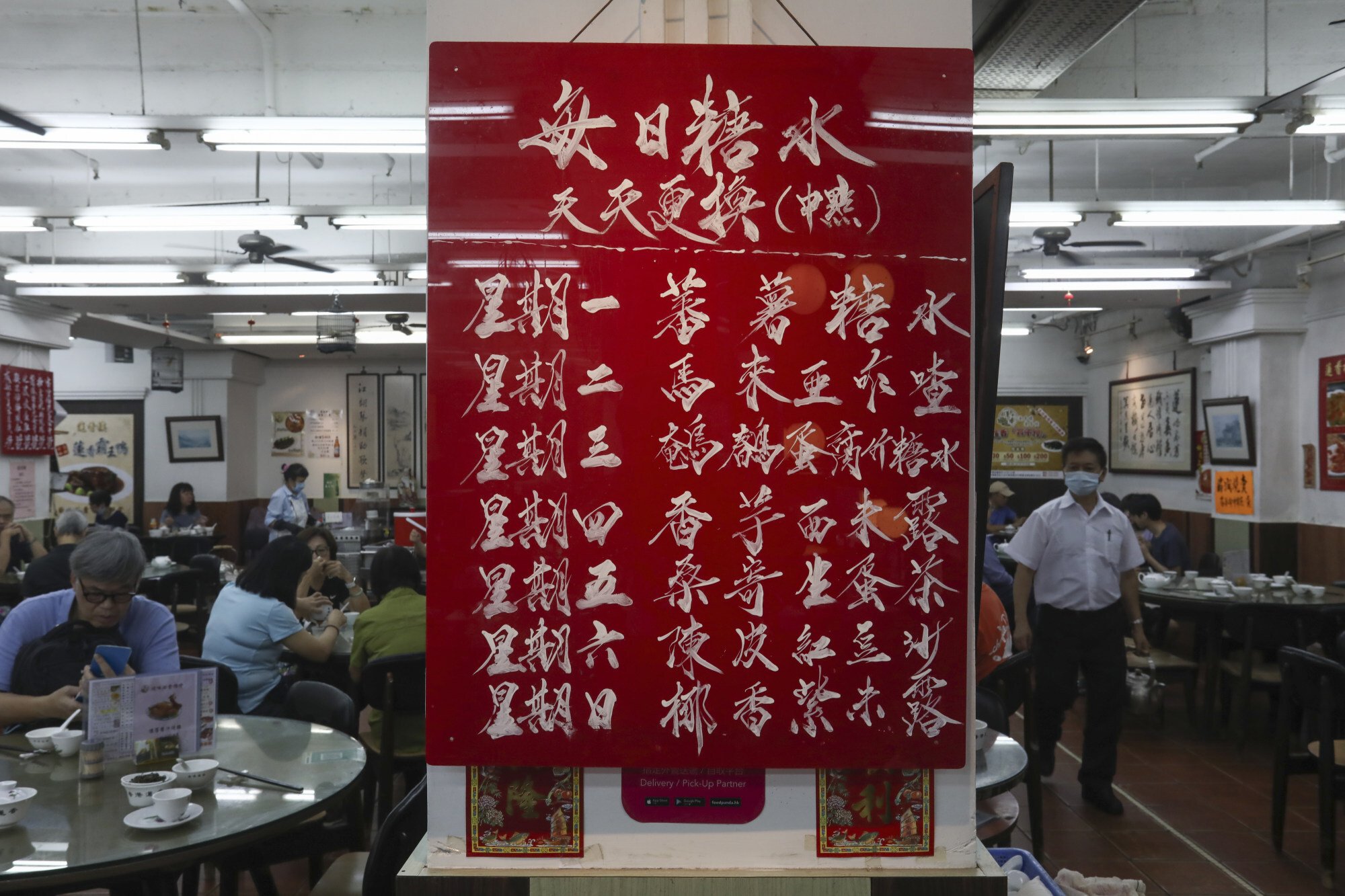 1. Lin Heung Tea House
Ambience: Old school and casual. The birdcages hanging from the ceiling and the traditional calligraphy menu evoke a bygone era, but the lively crowd of elderly regulars keep the place familiar and casual. Most of the regulars are chatting or reading newspapers.
Servers pushing around the dim sum carts call out what they're offering, which can cause a stampede of guests who rush over to grab what they want, instead of waiting for the cart to come to their table.
What's good: It's nice to revisit the past, when this type of environment and dim sum carts were common.
The dim sum tends towards old-school flavours, like pig's tripe siu mai and chicken bun with celery and salted egg. It might not be to everyone's taste, but it's certainly worth trying.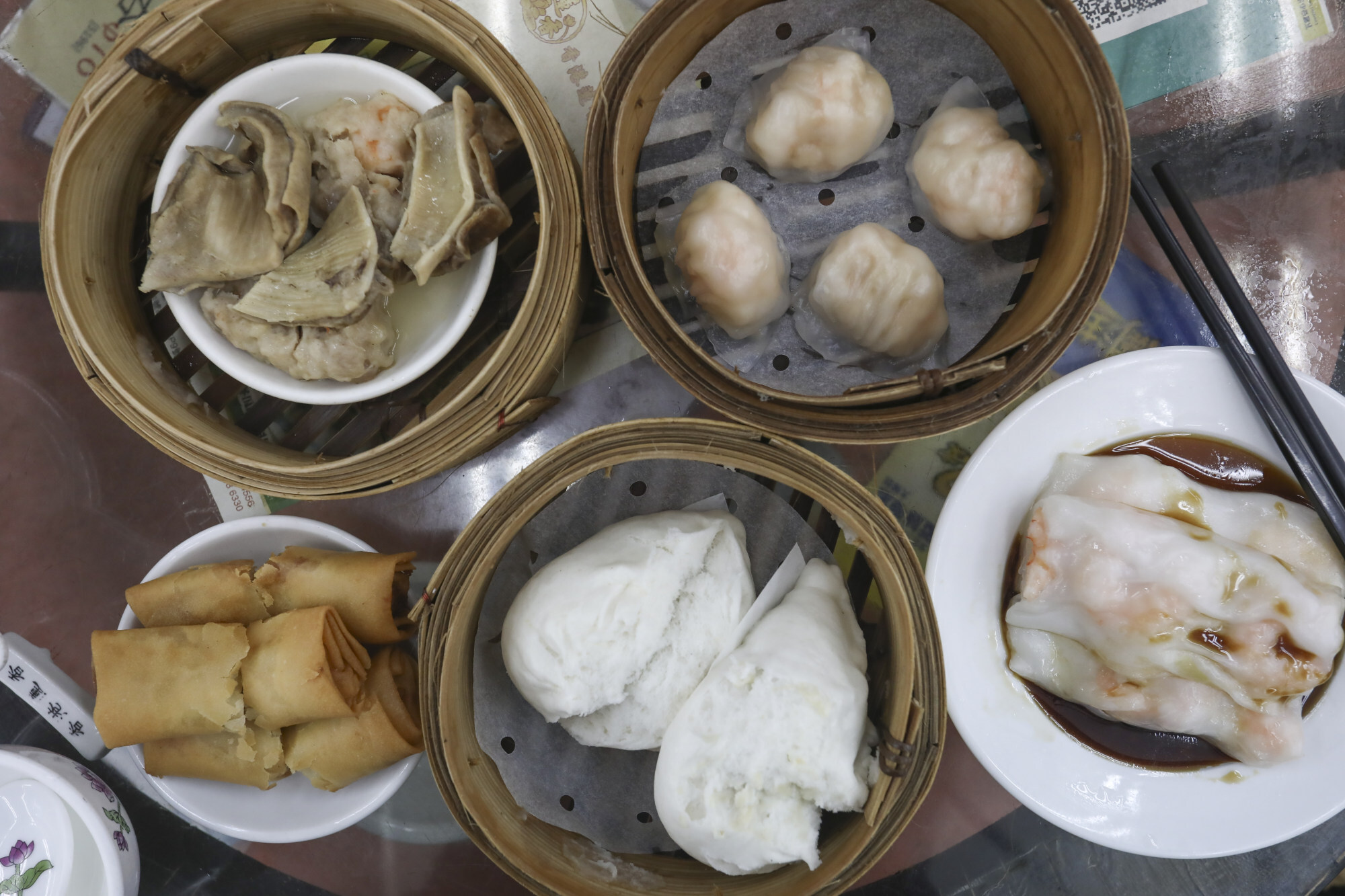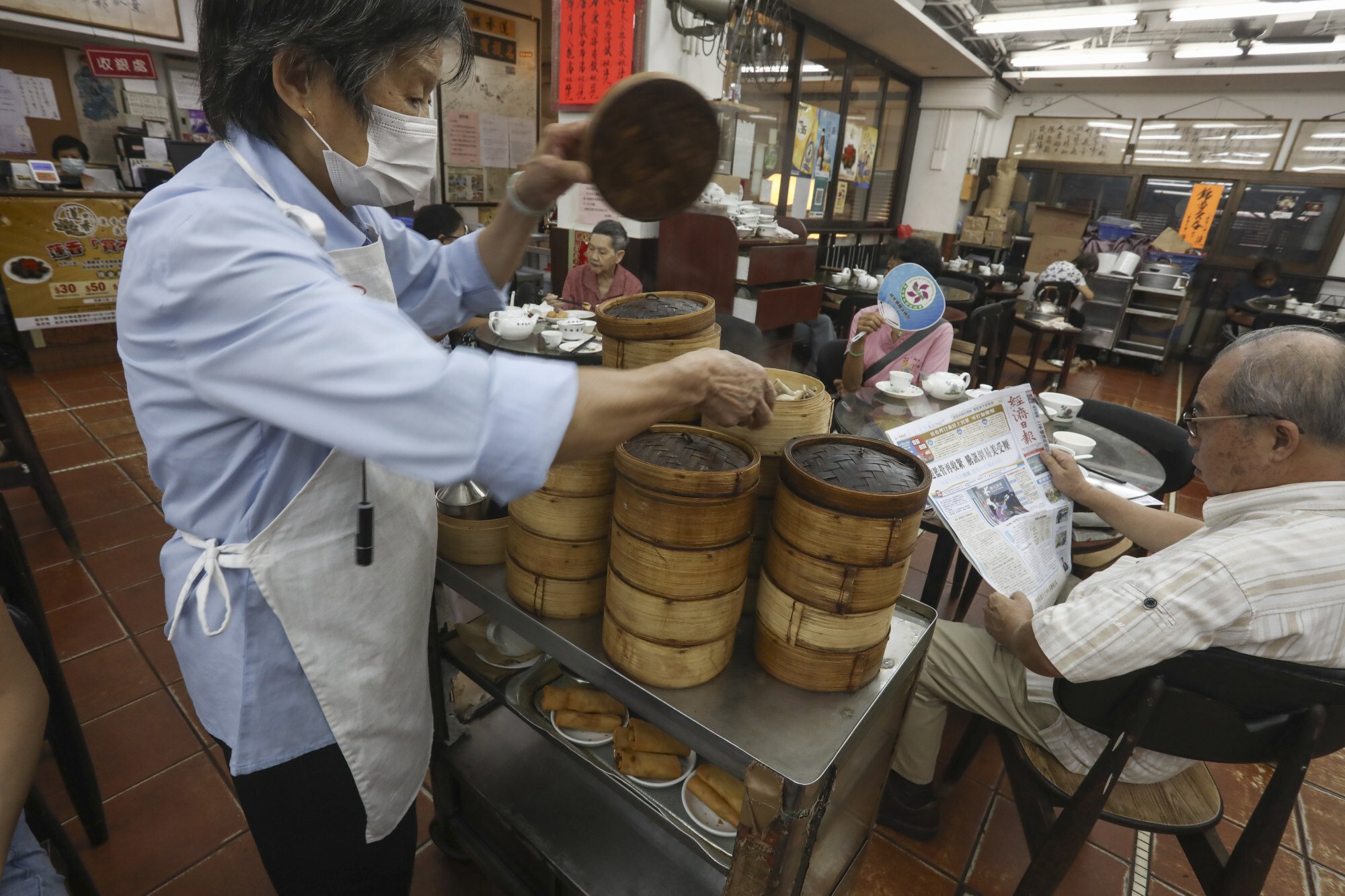 What's not: You have to get your dim sum items right when they come out in the cart, or else they will cool; this especially affects deep-fried dishes like spring rolls. The staff also clean the dishes in the dining area – not the best when dining out – so avoid the seats near the kitchen.
What else? Remember to check the menu for prices as the servers won't tell you. Be decisive when ordering, or they become impatient.
Price: HK$206 for two, including a tea charge of HK$13 per person. There's no service charge.
160-164 Wellington Street, Central, tel: 2544 4556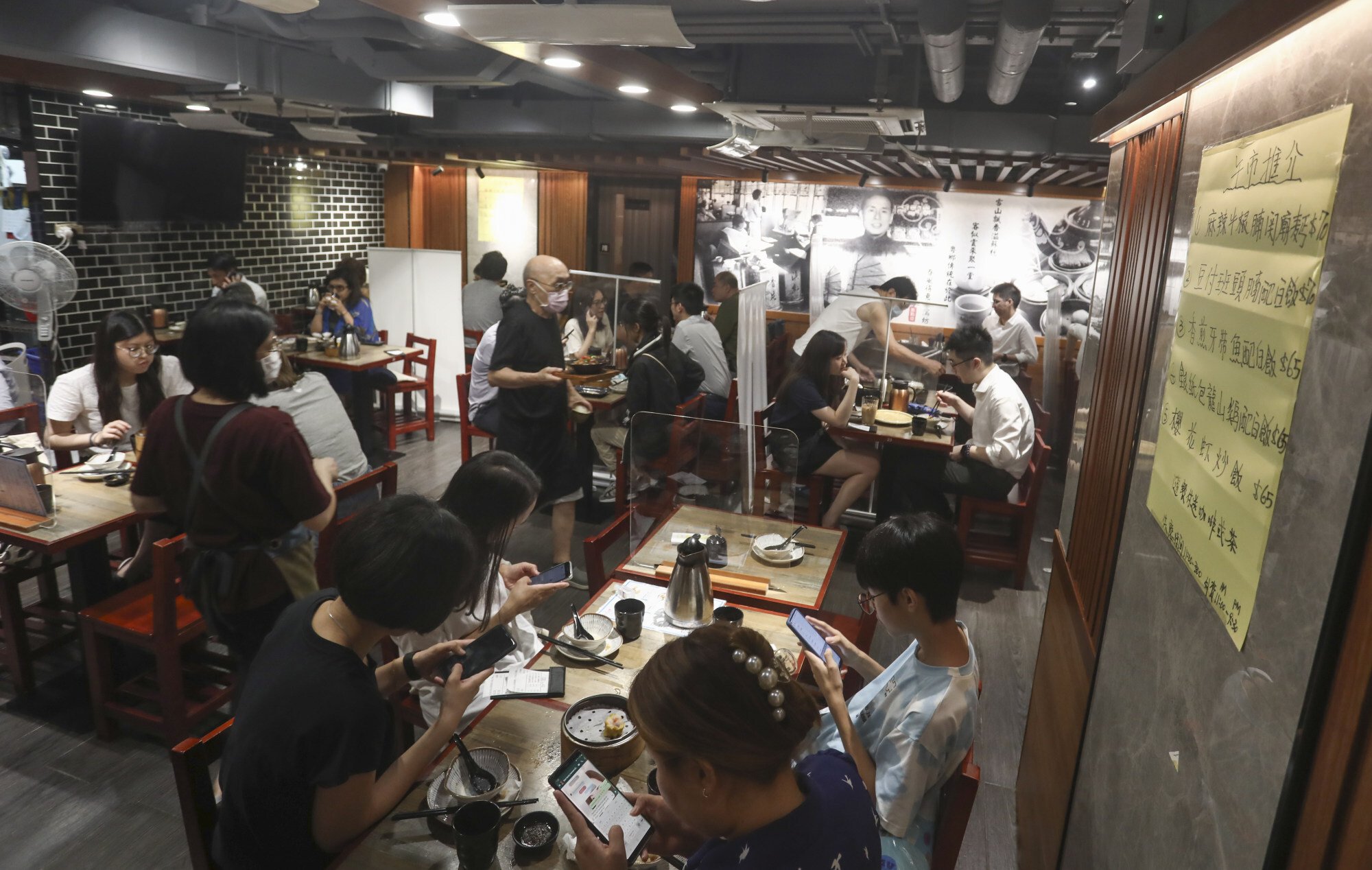 2. Dim Sum Square Kitchen
Ambience: Modest with a modern Chinese design, it doesn't resemble the usual dim sum place because of its lack of circular tables. It is popular with the office crowd during lunchtime and can get a bit noisy.
What's good: Very affordable – we ordered seven plates of dim sum and stayed within budget. The food arrives piping hot. Our favourite dish was the ham sui gok (filled glutinous flour fried dumpling), it was delicious and the skin had the right balance between crispness and chewiness.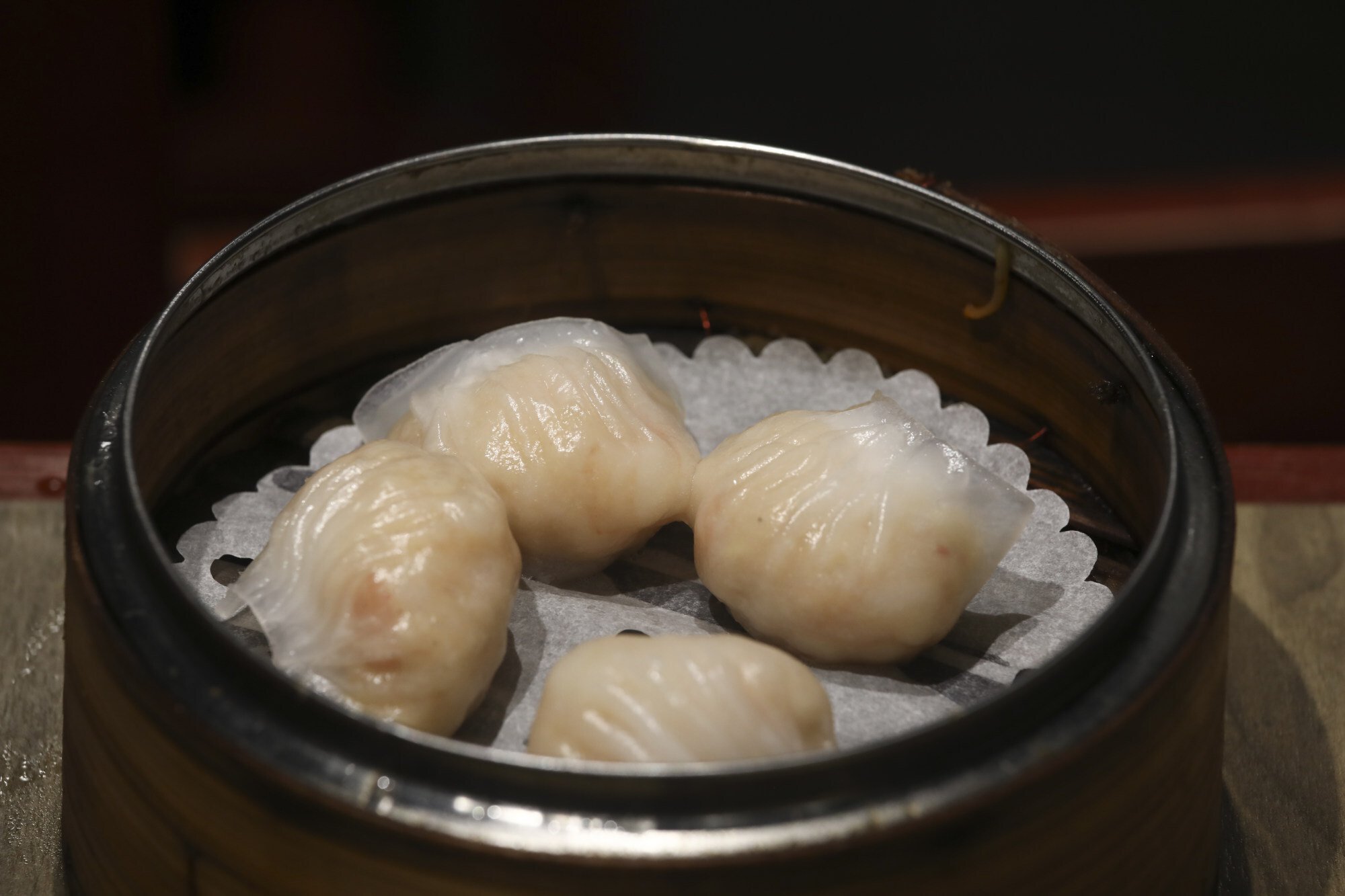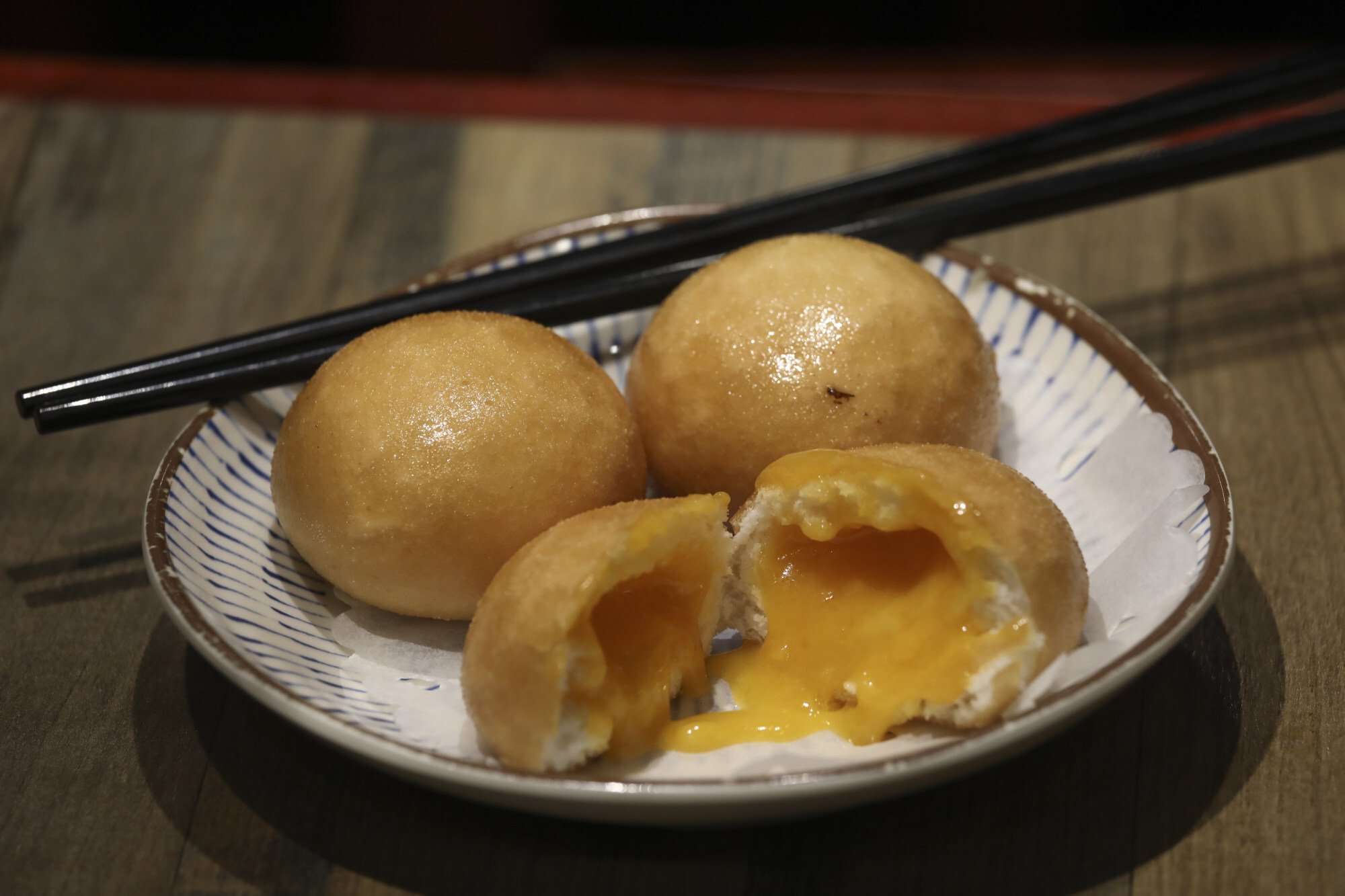 What's not: There were no tea choices and the tea was not freshly made – they serve it in a vacuum flask instead of a teapot. Customers have to ask for a washing bowl as well. The flavours of the dim sum classics we ordered – har gow, siu mai and shrimp cheung fun (steamed rice flour rolls) fell flat; they were decent, but not outstanding.
Their innovative deep-fried custard buns lacked flavour, and frying them added nothing to the dish. The snowy mountain char siu bao (barbecued pork bun) saw the biscuit layer crumbling into the bun layer, losing structural balance, and the filling was too sweet.
What else: It is a popular spot, but there's no need to arrive early to prevent queuing.
Price: HK$197 for two including the HK$4 tea charge per person, and no service charge.
LG/F, Tern Centre Tower 2, 78 Jervois Street, Sheung Wan, tel: 3521 0868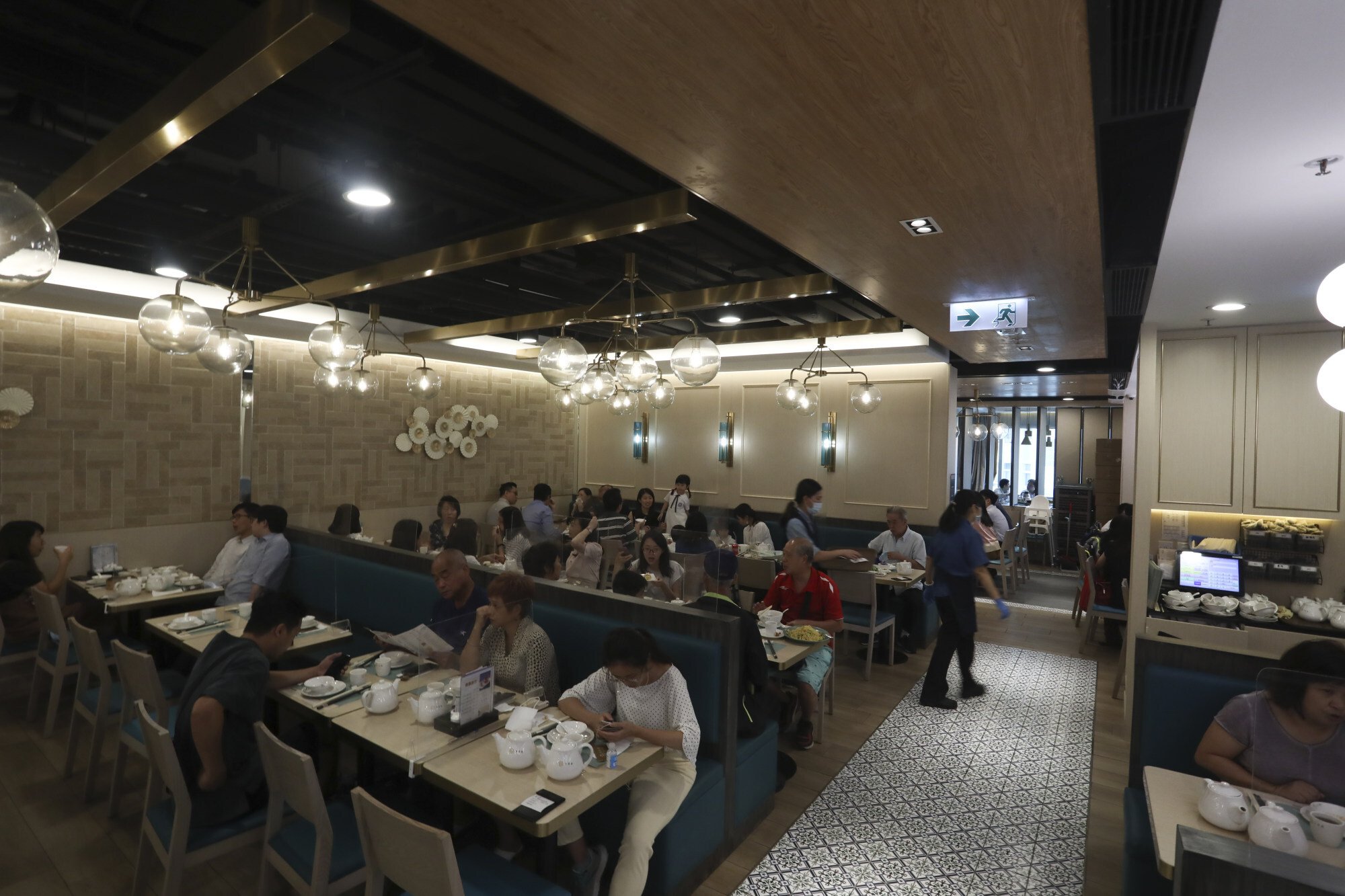 3. King's Bistro
Ambience: King's Bistro at Moko has a modern, bright and clean interior. This chain restaurant has English translations for all the menu items. The seating is spacious if you can get a booth table.
The restaurant is inside a big shopping centre in Mong Kok. It can get quite busy during lunch hours with the students and office workers.
What's good: The shrimp in the har gow was delicious. The minced pork and crab roe siu mai was chewy and savoury, and the addition of small pieces of mushroom gave the dumplings a delicate flavour. Try the pan-fried dumpling with soup.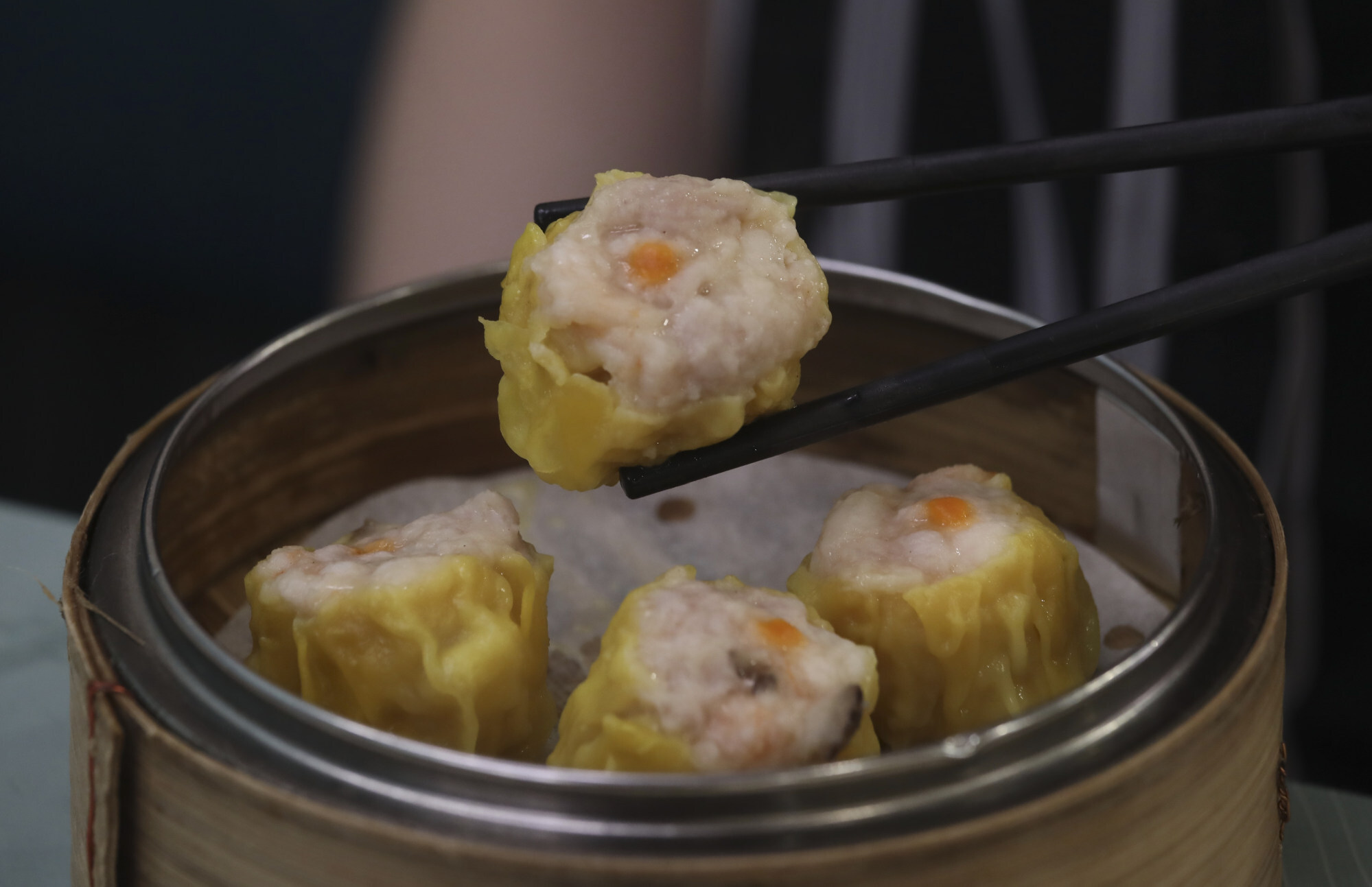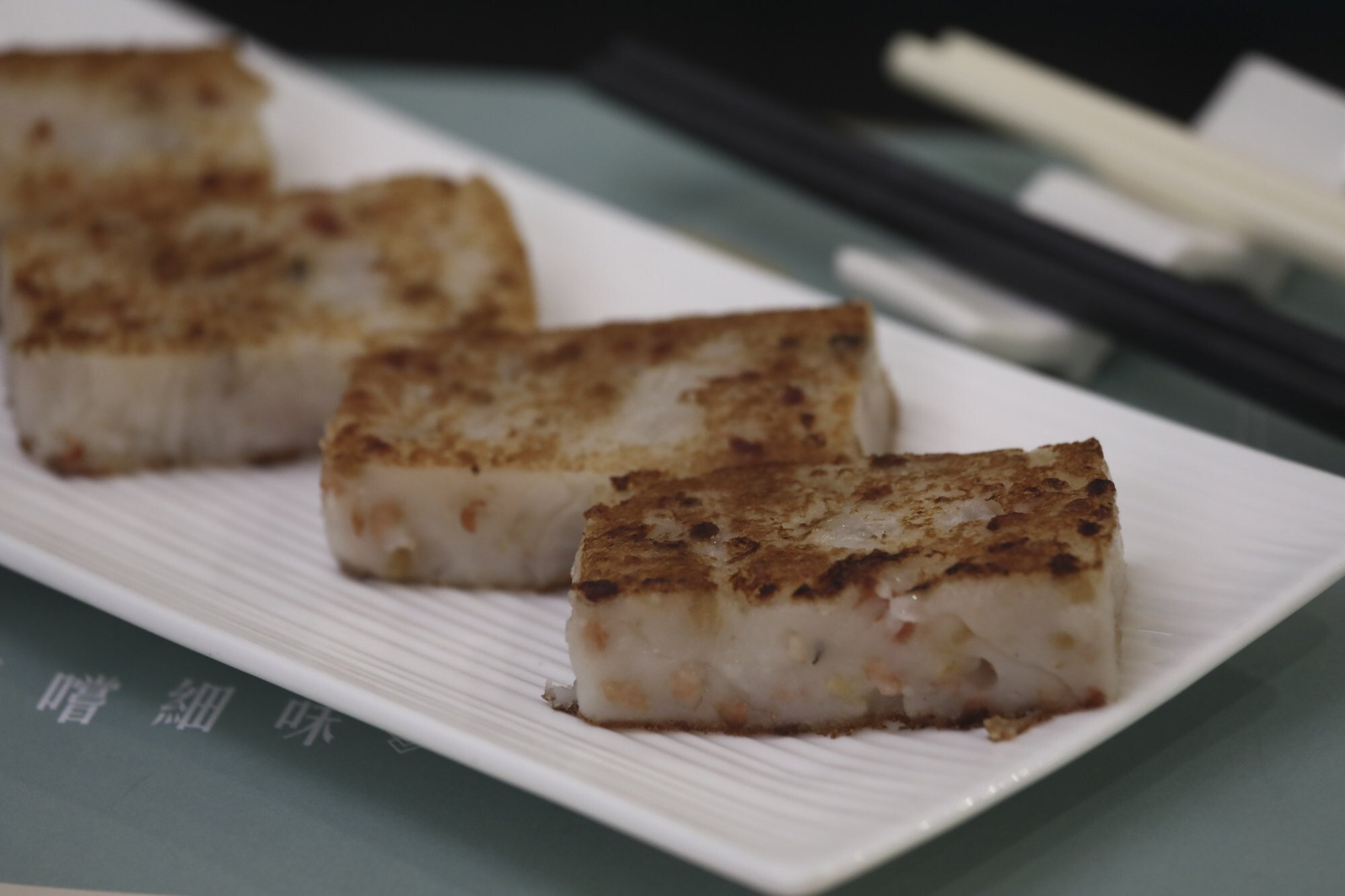 What's not: The lo bak go (pan-fried turnip cake) was a bit too thick.
What else: We arrived at 1pm, and had to wait for about 20 minutes. To avoid the crowd, it's probably best to arrive before or after lunch But don't worry if you have to wait – it's easy to kill time in the huge mall the restaurant is located in.
Price: HK$161 for two, including HK$10 per person for tea and 10 per cent service charge.
2/F, shop 205, Moko, 193 Prince Edward Road West, Mong Kok, tel: 2382 0026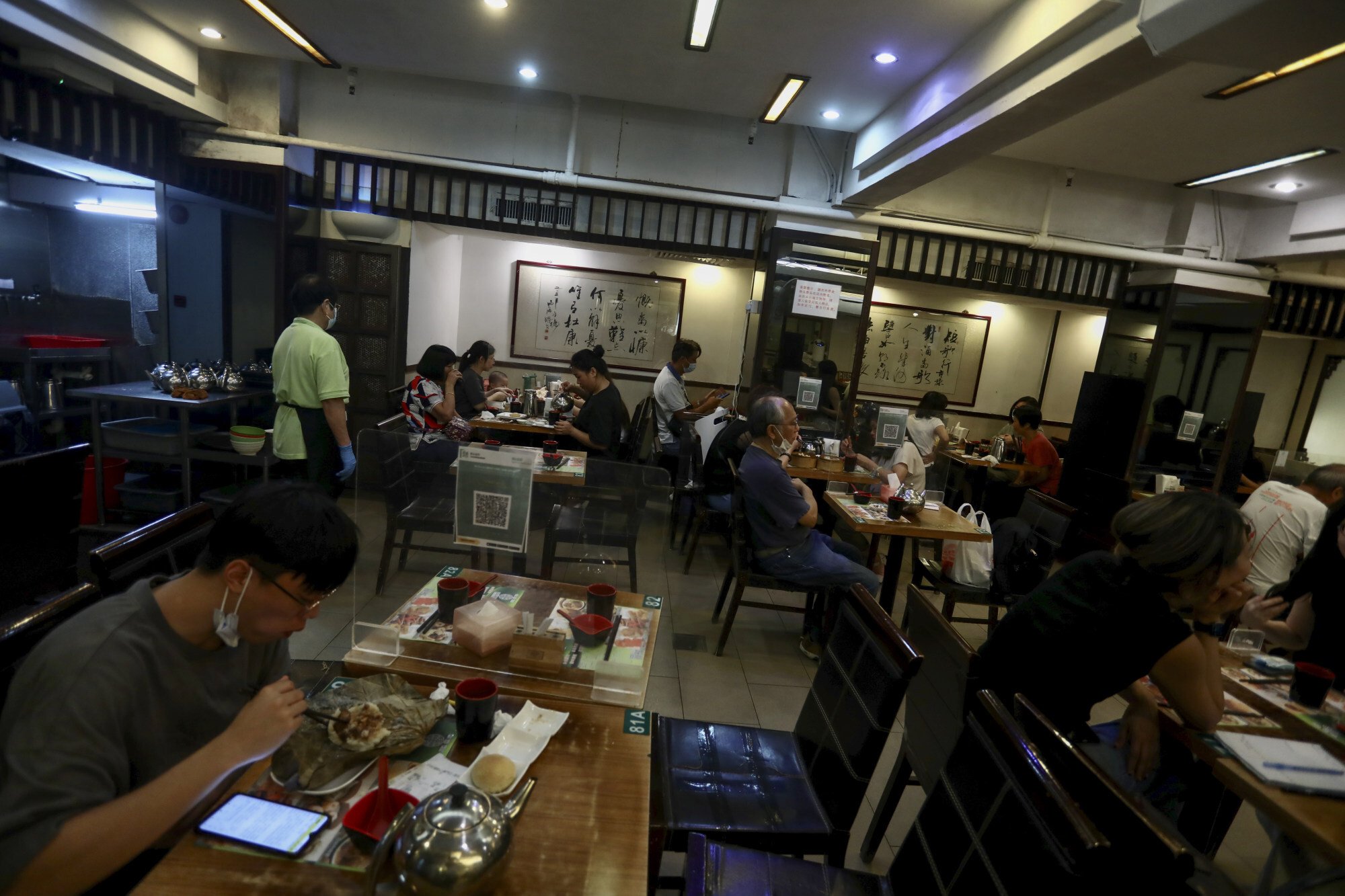 4. Tim Ho Wan
Ambience: The vibe at the Sham Shui Po branch of Tim Ho Wan (there are five others in Hong Kong) is casual, and has a welcoming atmosphere that makes diners feel as if they've become part of a friendly local neighbourhood. Expect a lot of local residents having breakfast or lunch with their friends and family.
What's good: The shrimp in the har gow were fresh and flavourful, and the dumpling skin was thin and pleasantly chewy. Tim Ho Wan's famous baked bun with barbecue pork was perfectly cooked with a crisp, slightly sweet topping. The steamed spare ribs with black bean sauce were delicious, and the spring roll was fresh and crisp.
What's not: While the pan-fried aubergine stuffed with minced pork and black bean sauce was generally good, the flavours could be slightly stronger.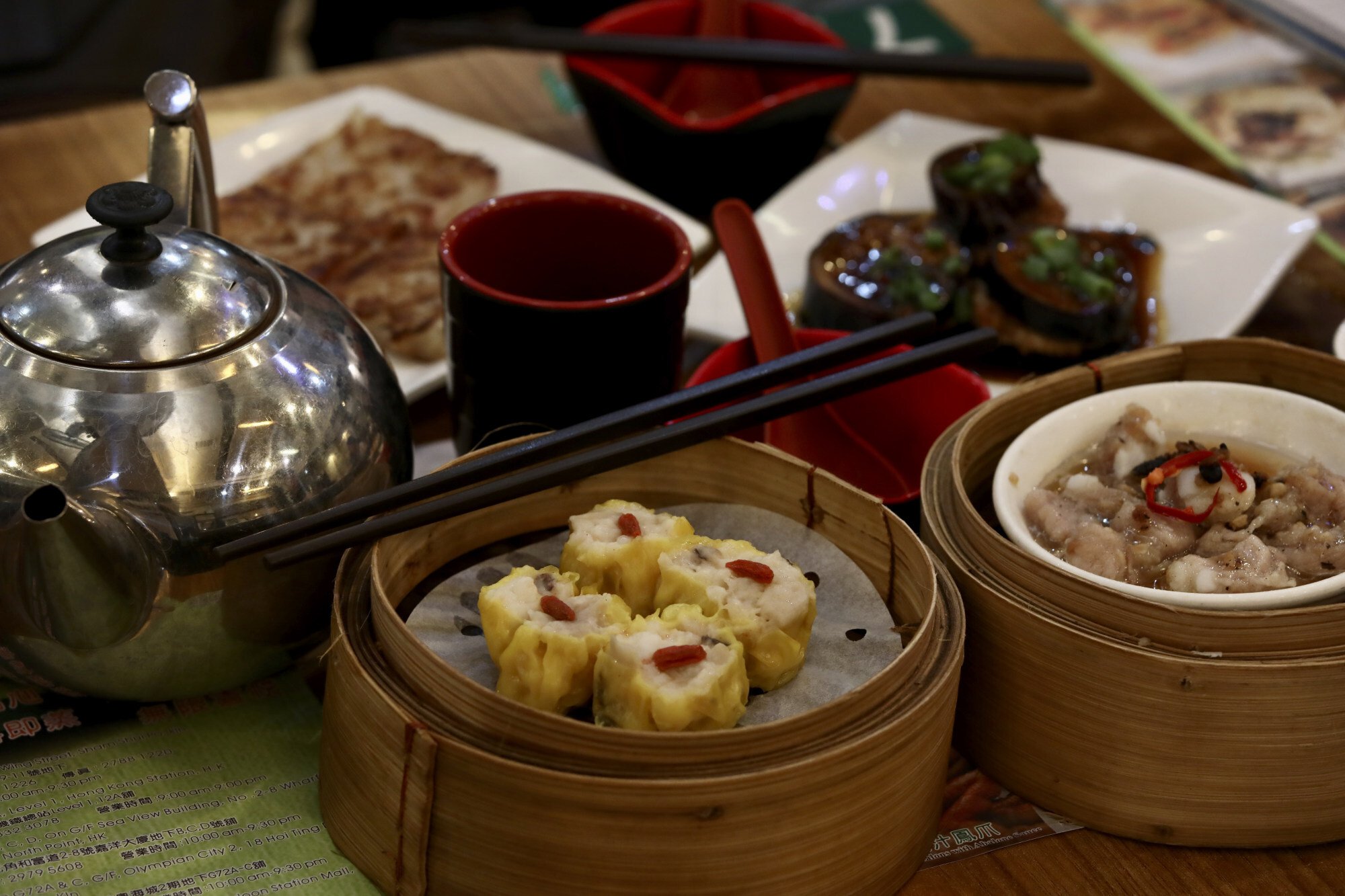 What else: We didn't have to wait for a table when we arrived at 10am, which is opening time. People gradually started to roll in, but it didn't get too packed to the point where diners had to wait for a table. It's much busier during standard lunch hours, though. The food is freshly cooked and comes out quickly. This branch of Tim Ho Wan has a Michelin star.
Price: HK$178 for two with a tea charge of HK$4 per person, and no service charge.
9-11 Fuk Wing Street, Sham Shui Po, tel: 2788 1226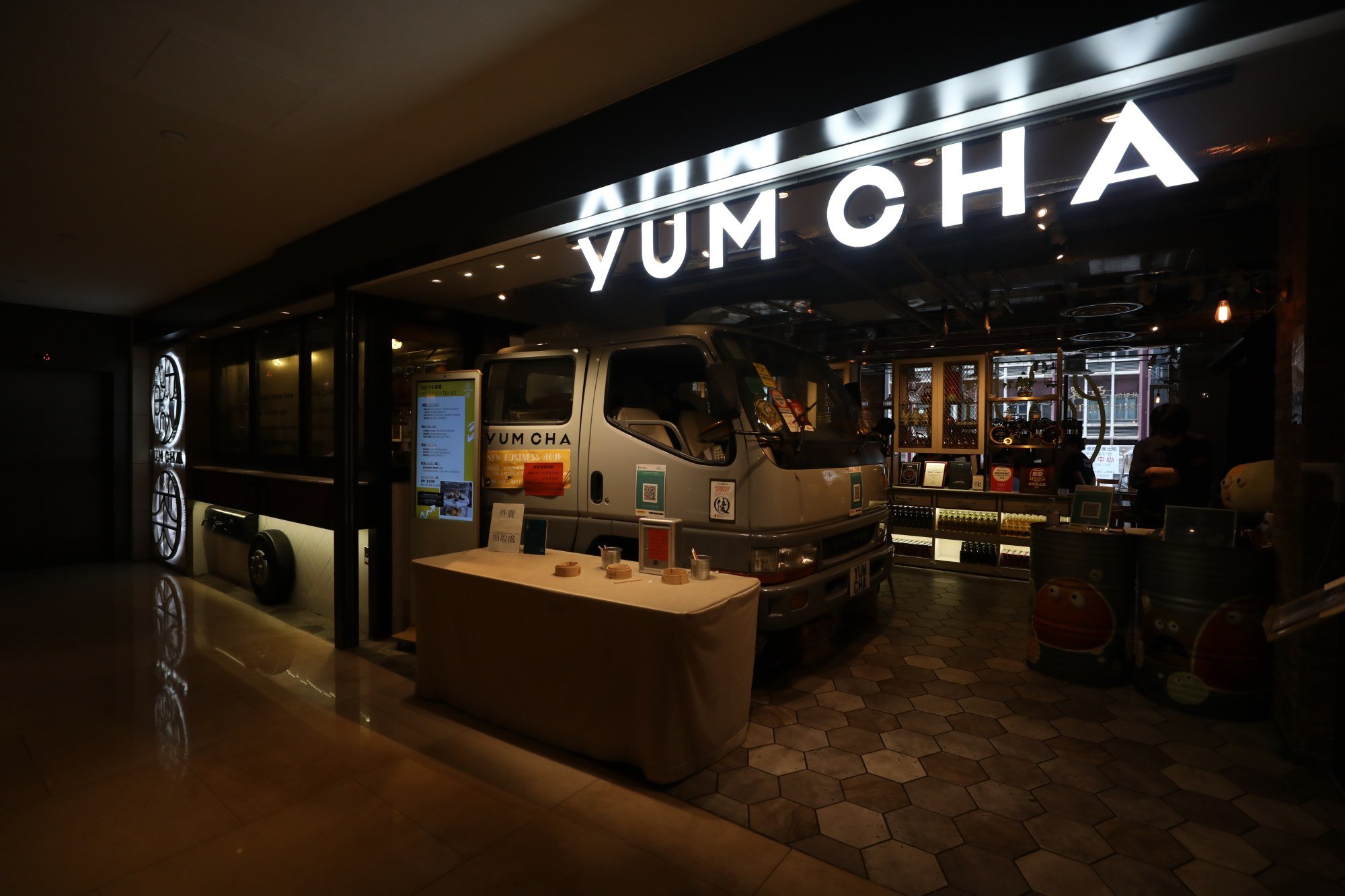 5. Yum Cha
Ambience: The interior is modern, clean, and (last but definitely not least) extremely Instagrammable! There's soft natural light coming in through massive windows and huge stuffed toys that look exactly like some of the restaurant's famous buns.
What's good: The hot custard molten buns were not only cute with their inquisitive eyes, but also delicious! The custard was warm and runny, and had an appetising taste of salted egg yolk. The deep fried dim sum, including the chicken spring rolls, were deliciously crisp.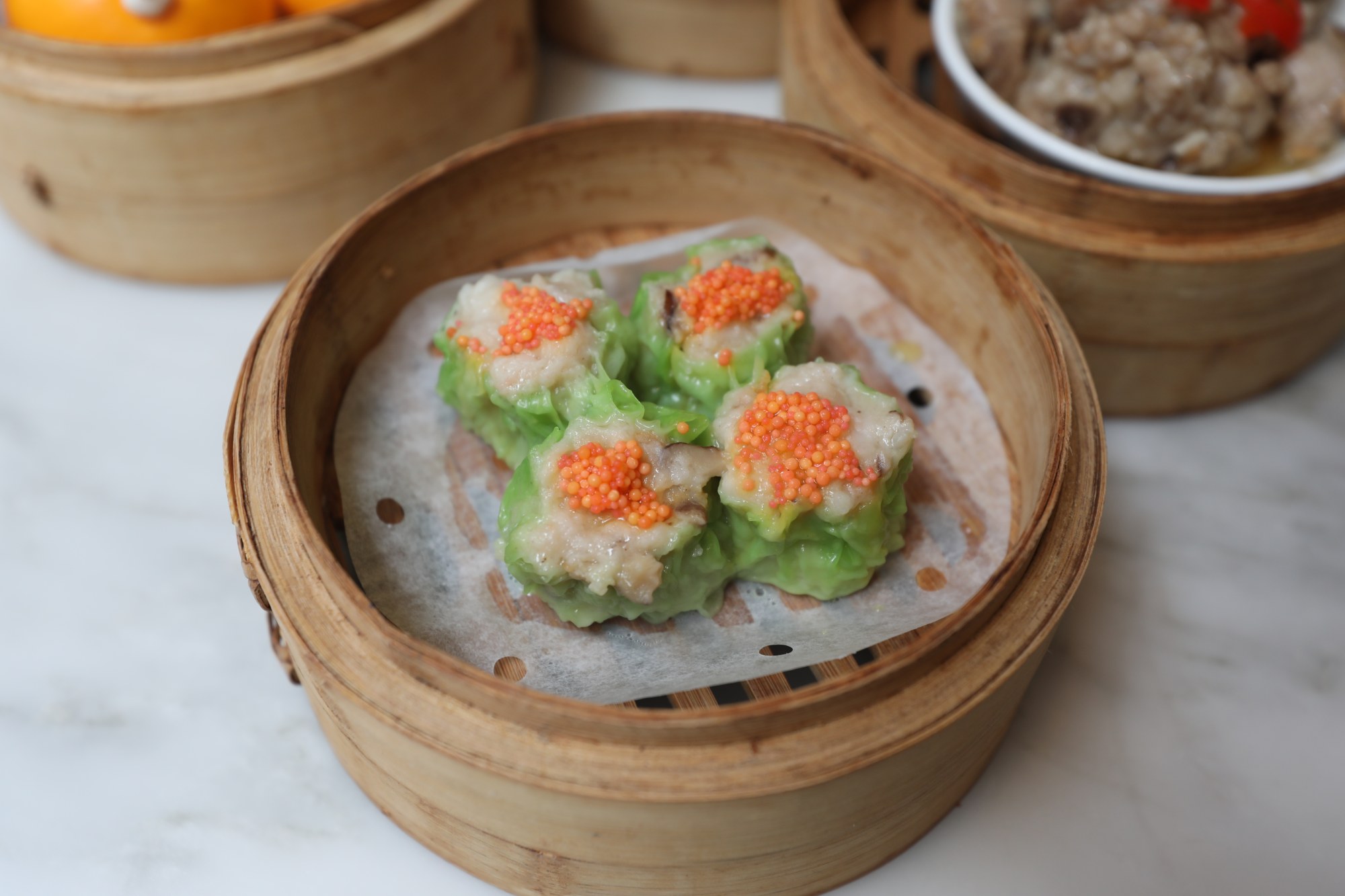 What's not: While the purple har gow looked great, the skin was too thick. The barbecue piggy buns looked incredibly cute but again, the skin was too thick, and there was only a paltry amount of barbecue pork inside. The spare ribs with black bean sauce were too oily.
What else: There's a 75-minute dining limit per table. We arrived at 11.30am, and didn't have to wait, but by 12.30pm the restaurant was full.
Price: HK$442.20 for three, with a tea charge of HK$13 per person and 10 per cent service charge.
2/F, Nan Fung Place, 173 Des Voeux Road Central, tel: 3708 8081