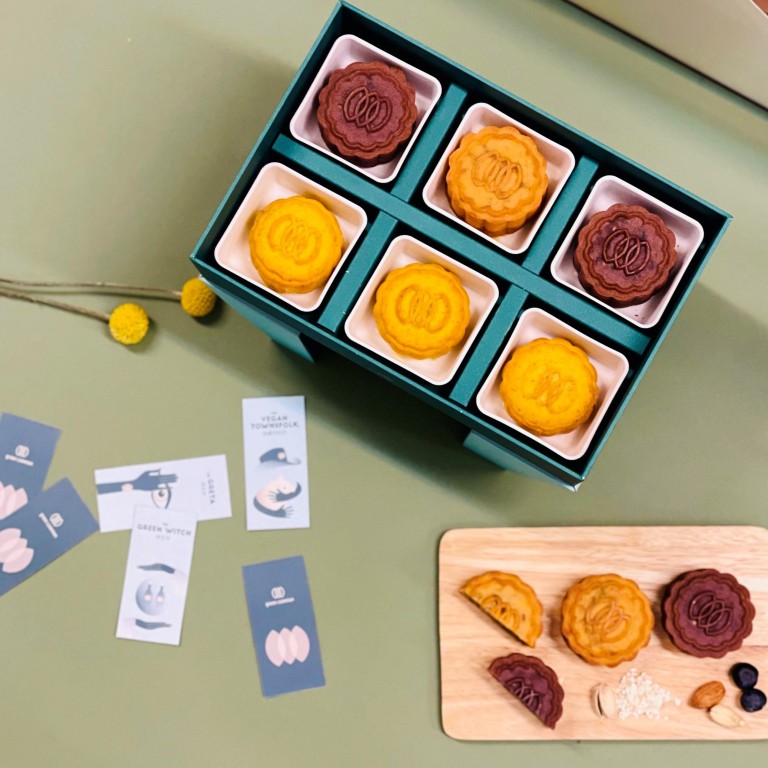 New mooncake fillings for 2021 Mid-Autumn Festival: CBD and chocolate, caviar, custard – there's even some for dogs
Chilli chocolate mochi, coffee, horsemeat (that one's for dogs) – inventive bakers in Hong Kong have created novel mooncake flavours for Mid-Autumn Festival
CBD cafe Found has infused chocolate mooncakes with 50mg of cannabidiol, while mooncakes for dogs can be bought at The Hyatt Centric Victoria Harbour Hong Kong
Every year, Chinese chefs in Hong Kong come up with creative new mooncake flavours. We round up the most notable offerings for the 2021 Mid-Autumn Festival.
In 2020, the Royal Caviar Club came up with an intriguing savoury mooncake with shaved truffle, lobster meat and caviar. This year, their offering is simpler and more delicious – a mochi-style mooncake containing six grams (0.2 ounces) of Imperial Ossetra caviar, and a filling of either cream cheese or Madagascan vanilla. A six-piece set, with three of each flavour, is priced at HK$680 (US$87).
Roast goose restaurant
Yung Kee
in Central on Hong Kong Island has lotus seed paste mooncakes, but this year introduces two new flavours: mixed nuts with Chinese ham, and green bean paste with double yolks. Get one of each, packaged together, for HK$398.
Chilli Fagara
, a Sichuan restaurant also in Central, is spicing things up with chilli chocolate mochi mooncakes at HK$98 for two – but they are only available for dine-in customers. Order these and you will get chilli-spiked plain chocolate ice cream, with a layer of crunchy taro, enveloped in a soft mochi casing.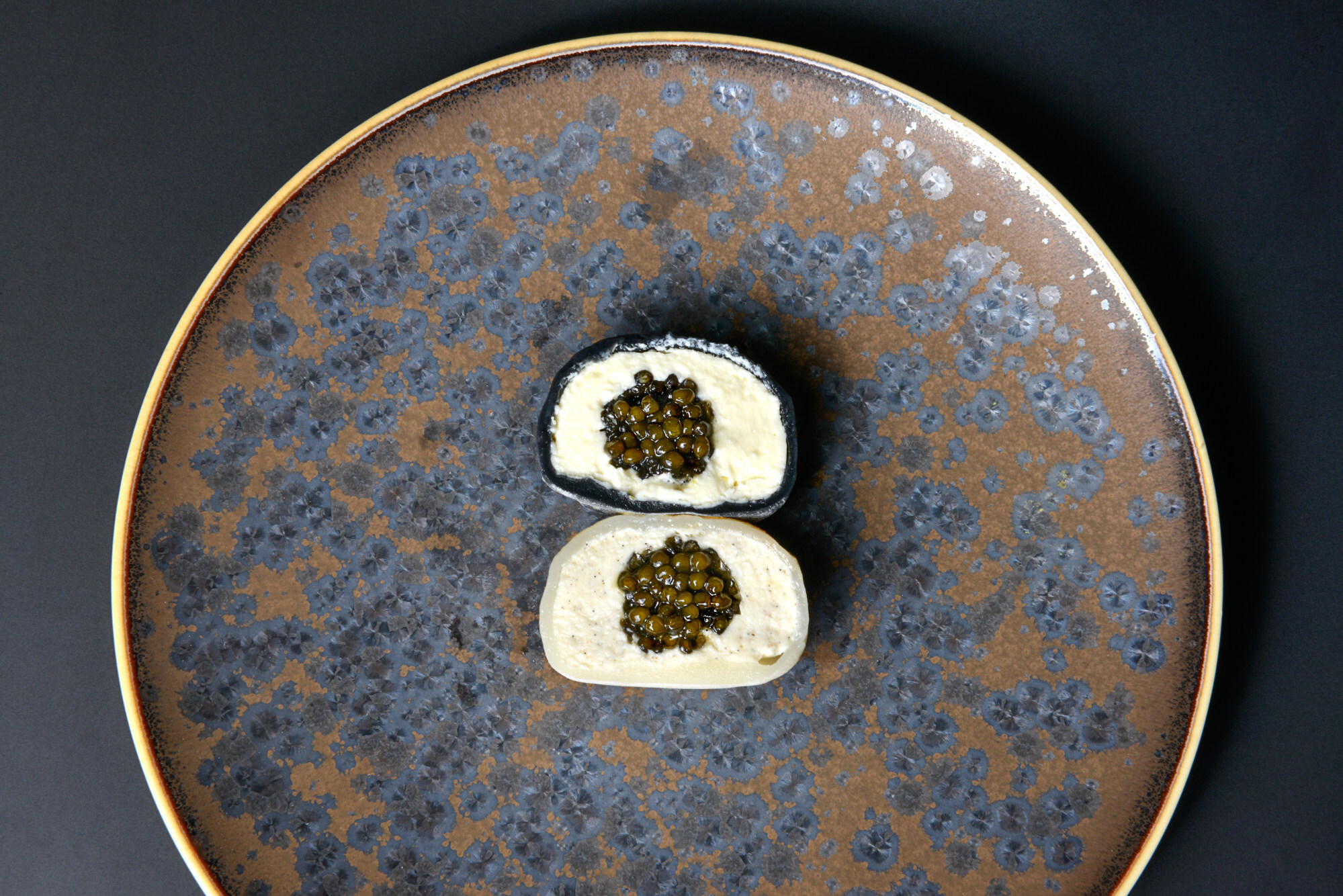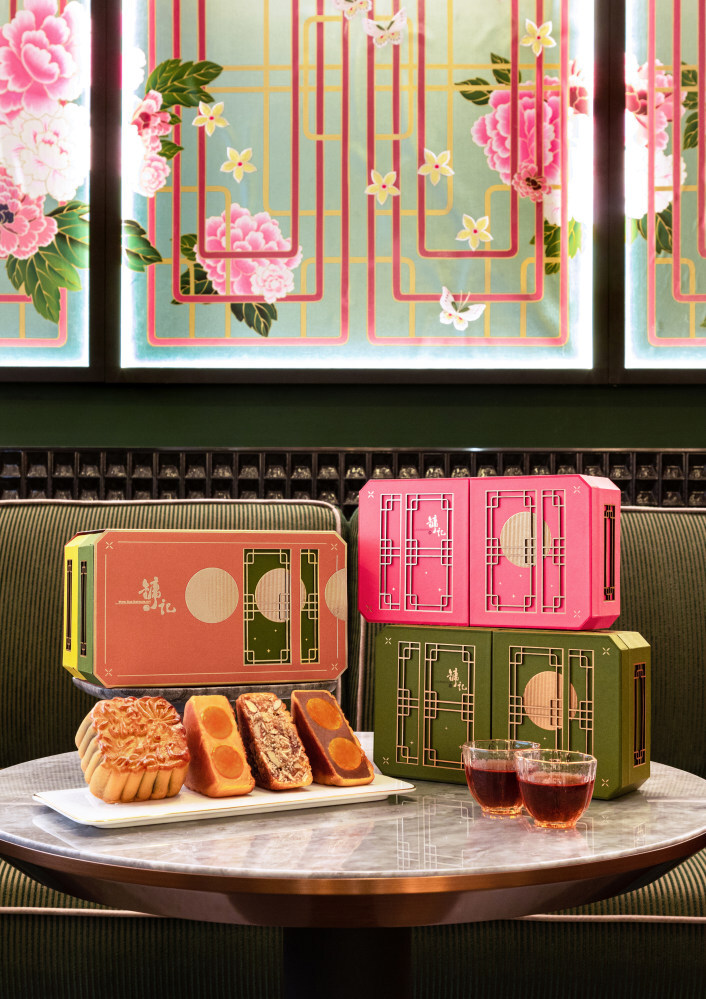 Jia Group's Between, in Wan Chai, has a gift set containing a house blend of coffee beans – which are from Honduras and Ethiopia and have tasting notes of plain chocolate, cherry and muscovado – and low-sugar coffee mooncakes for HK$298.
Royal Hotels Hong Kong has unveiled several new mini mooncake flavours this year: caramel and pecan, peanut butter and raspberry, lava egg custard, matcha tea custard, and vegan white lotus paste. A combo set of three each of the caramel and pecan, and peanut butter and raspberry costs HK$257.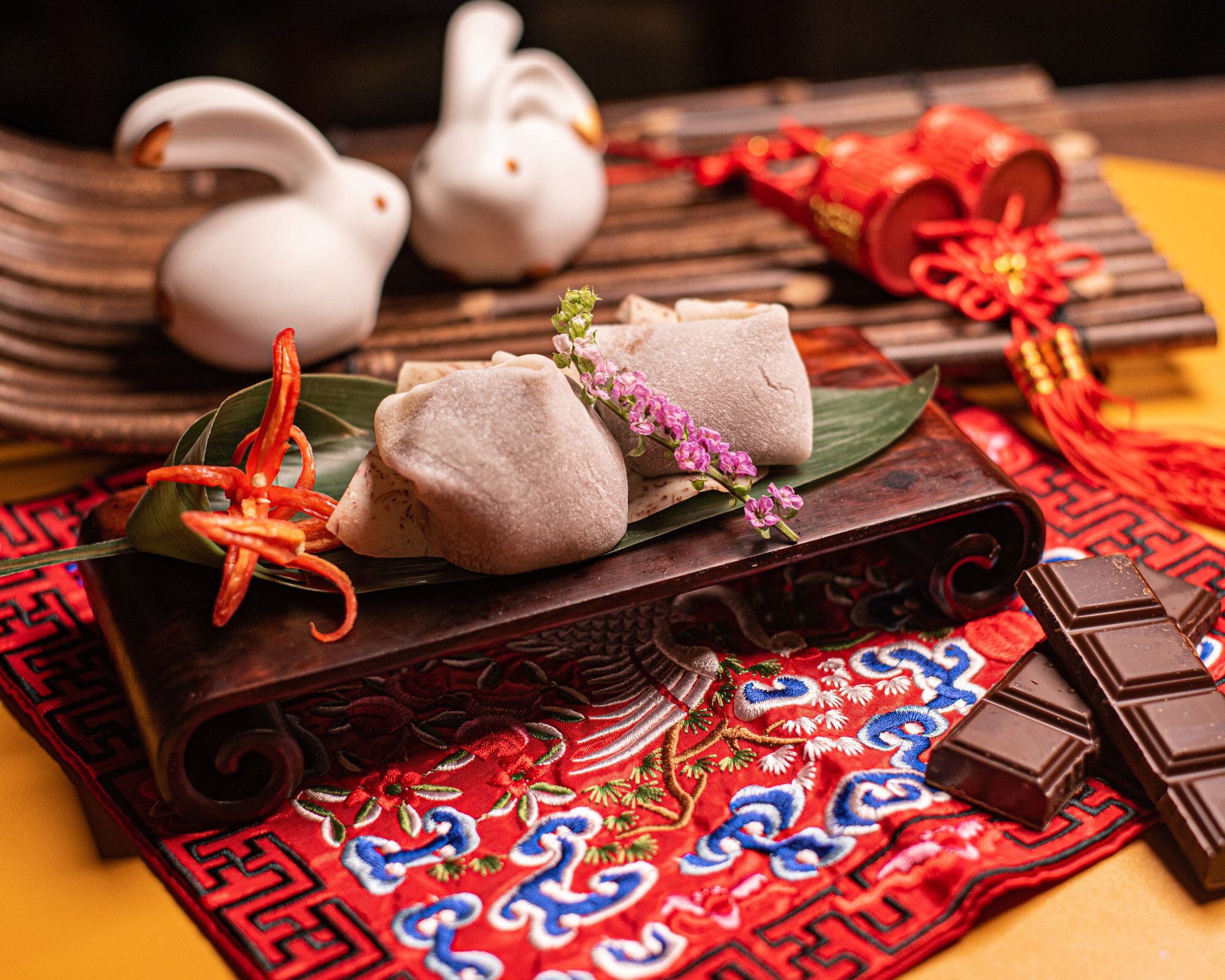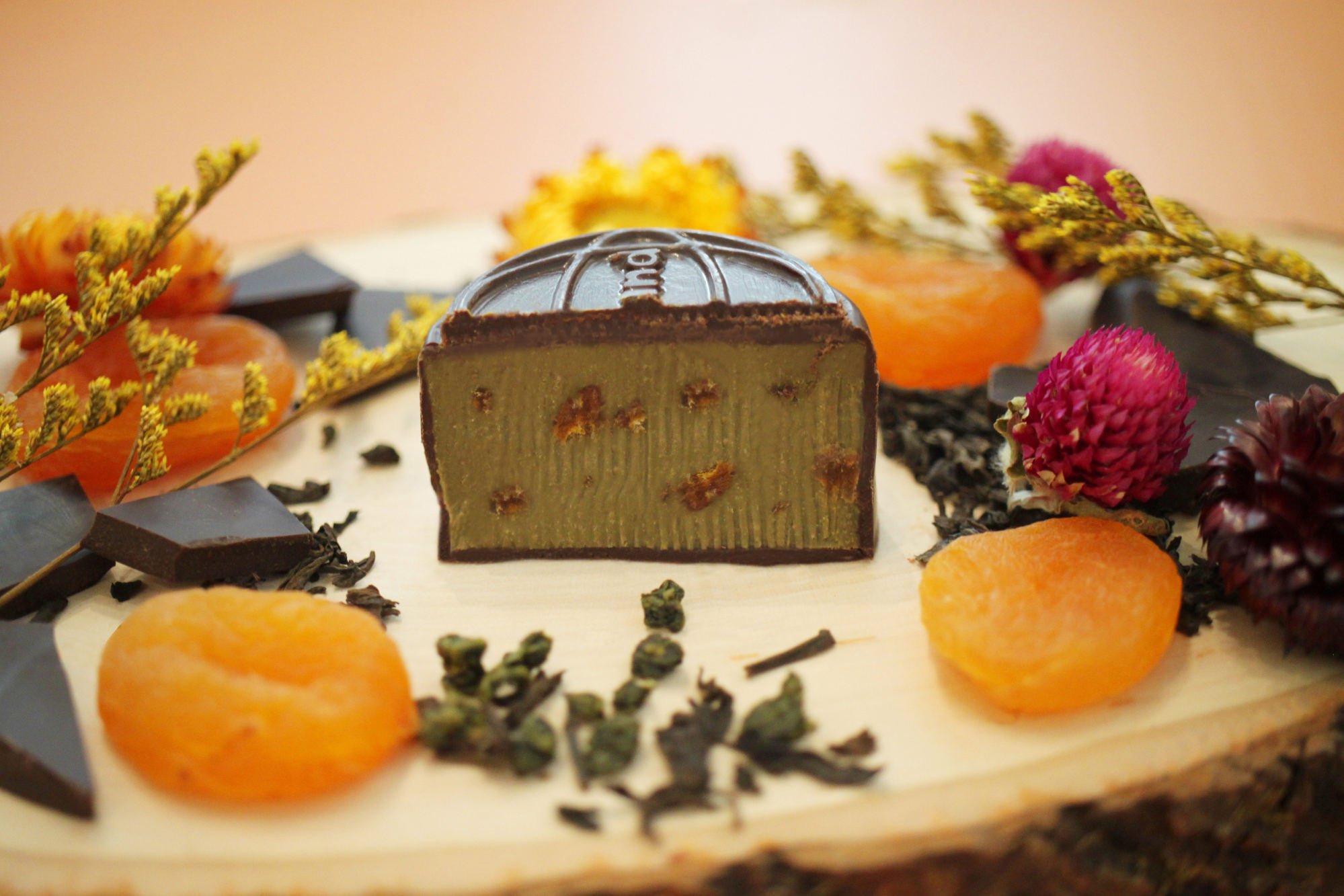 CBD, or
cannabidiol
, has become popular in recent years in Hong Kong – and this year it's been infused into a mooncake by CBD cafe Found in Sheung Wan. Each of its chocolate mooncakes with hojicha and apricot filling contains 50mg of cannabidiol, and a set of four can be bought for HK$320.
French-American pastry chef
Dominique Ansel
has made Hongkongers yearn for New York thanks to mooncakes packaged in a globe containing landmarks from the Big Apple. The gift set has two new flavours: Earl Grey custard and egg custard. Available at his pastry shop in Harbour City, IFC and H Queens in Central for HK$498.
While Spring Moon at The Peninsula Hong Kong in Kowloon offers its highly sought after egg custard mooncakes every year, its boutique in the basement presents two new flavours for 2021 – walnut and fig egg custard, and date and lotus seed paste – for HK$648 for four of each flavour.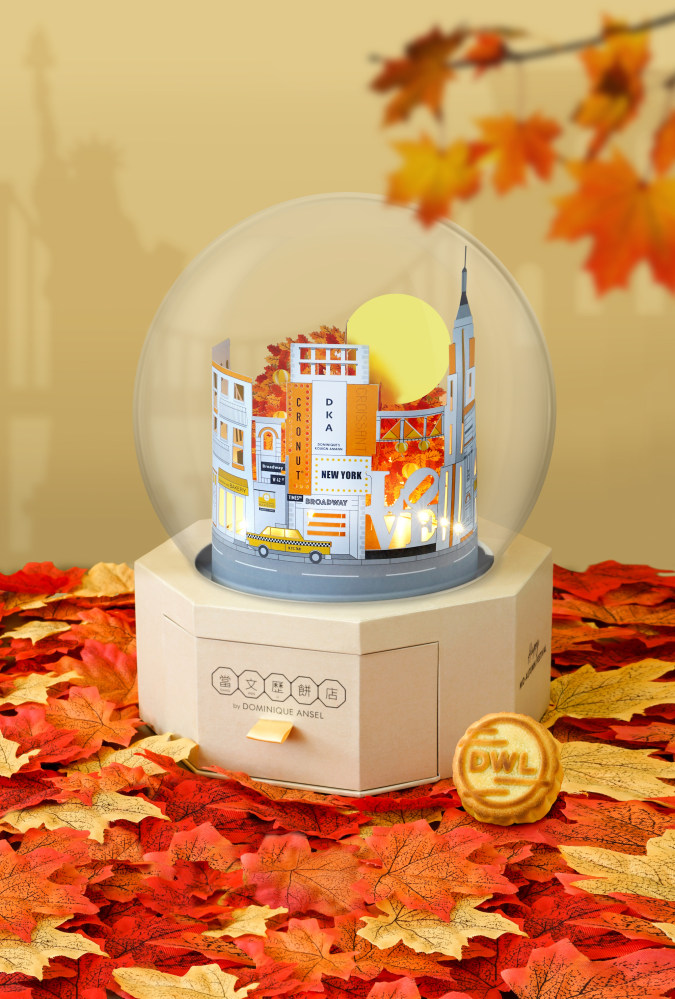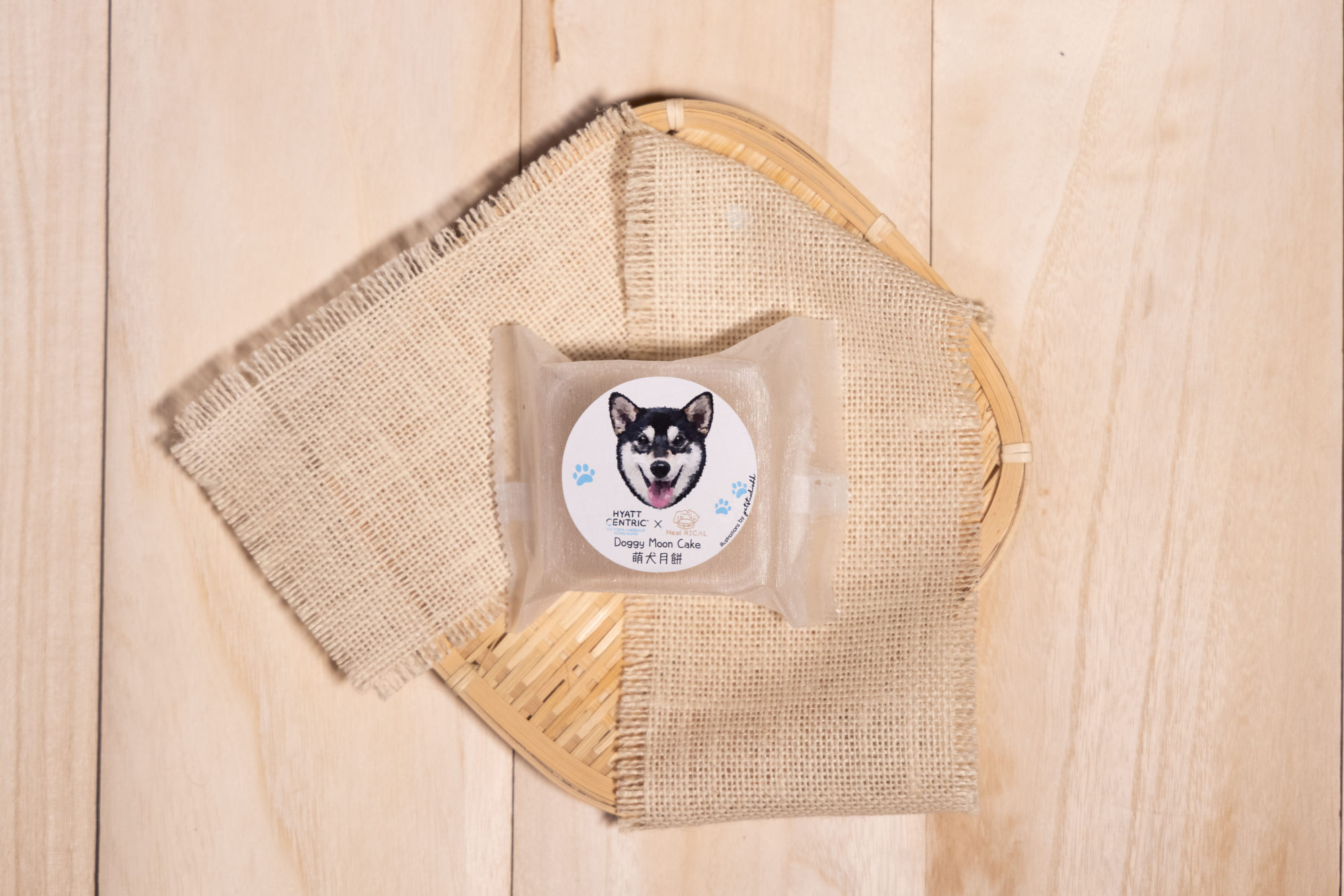 Vegans this year can pick up Green Common's custard mooncakes, made with
plant-based
milk, agave syrup and flaxseed powder. The box they come in is compostable, and a set of six mooncakes costs HK$308.
For your fur babies, The Hyatt Centric Victoria Harbour Hong Kong hotel is selling mooncakes for dogs in three flavours: salmon, venison and horsemeat. The hotel has partnered with pet food manufacturer Meal Rical and local illustration company Petstudiohk for the pup-friendly snacks, and the packaging features various dog breeds, including corgis, poodles, shiba inus, Yorkshire terriers and Pomeranians. The dog mooncakes are HK$48 each, or cost HK$138 for a box of three.