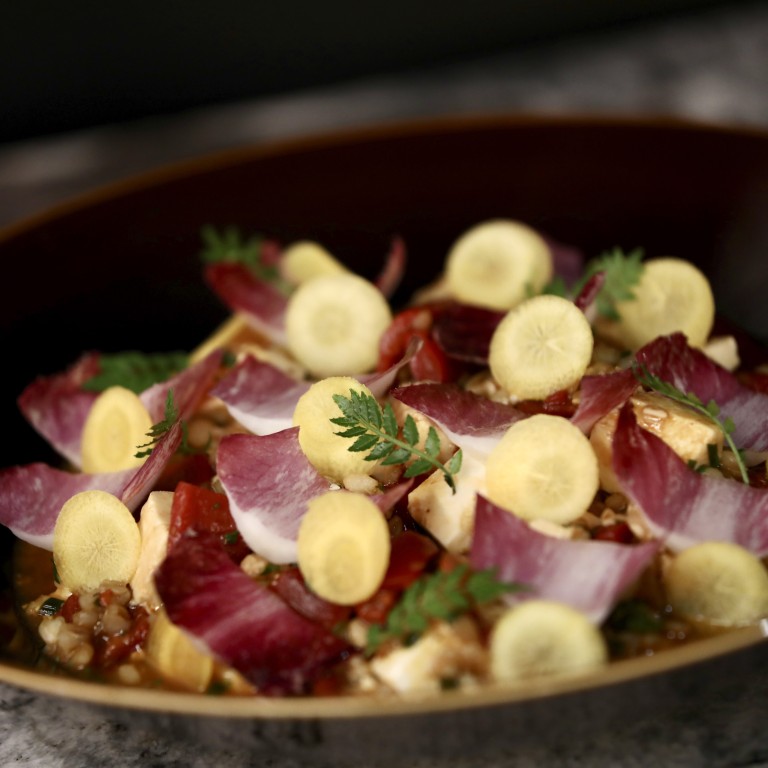 Review
Hong Kong new restaurant review: Moxie – clever plant-based dishes, ethereal puff pastry and dreamy desserts
Moxie in Alexandra House, Central offers all-day dining and has a mostly plant-based menu, with enticing, carefully thought out dishes
The pea and mushroom tart had the lightest of puff pastries, and the desserts were worth the visit on their own
Next time I eat at Moxie – and I'm already planning my next visit – I know what to do. I'll order anything on the menu that has pastry. Plus, all the desserts.
The latest venture by Arcane Collective – the restaurant group of Shane Osborn (of Arcane, on On Lan Street, in Central) – features all-day dining by
chef Michael Smith
, who's created a primarily plant-based menu.
It wasn't deliberate, but we ended up ordering all vegetarian dishes, simply because they sounded more intriguing than the few that contained seafood.
There was only one dish that we wouldn't bother ordering again – the water bamboo salad with radicchio, jicama and tahini dressing (HK$128). Water bamboo is a vegetable that we usually love, but the salad was almost too austere: it needed something to perk up the flavour.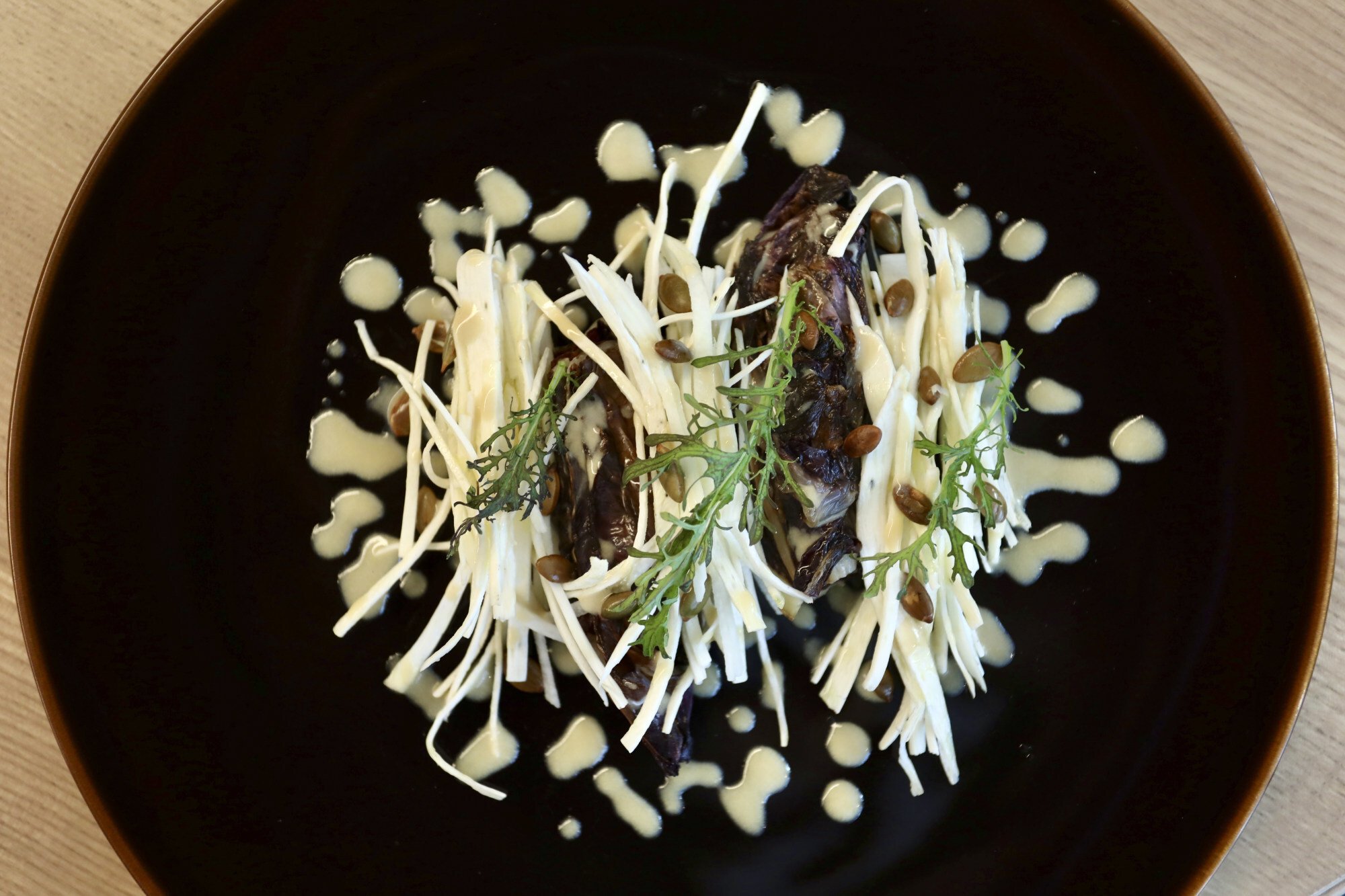 When we cut into the beautiful tarte fine of sweet onions, girolles, peas and argan oil (HK$158) we knew we were in for a treat – we could feel through the knife that the puff pastry was so light and flaky, it was almost ethereal.
The filling did the pastry justice: the peas were small and sweet, the girolle mushrooms were delicate, the onions were tender and soft, and there were salty accents from olives and preserved artichoke hearts.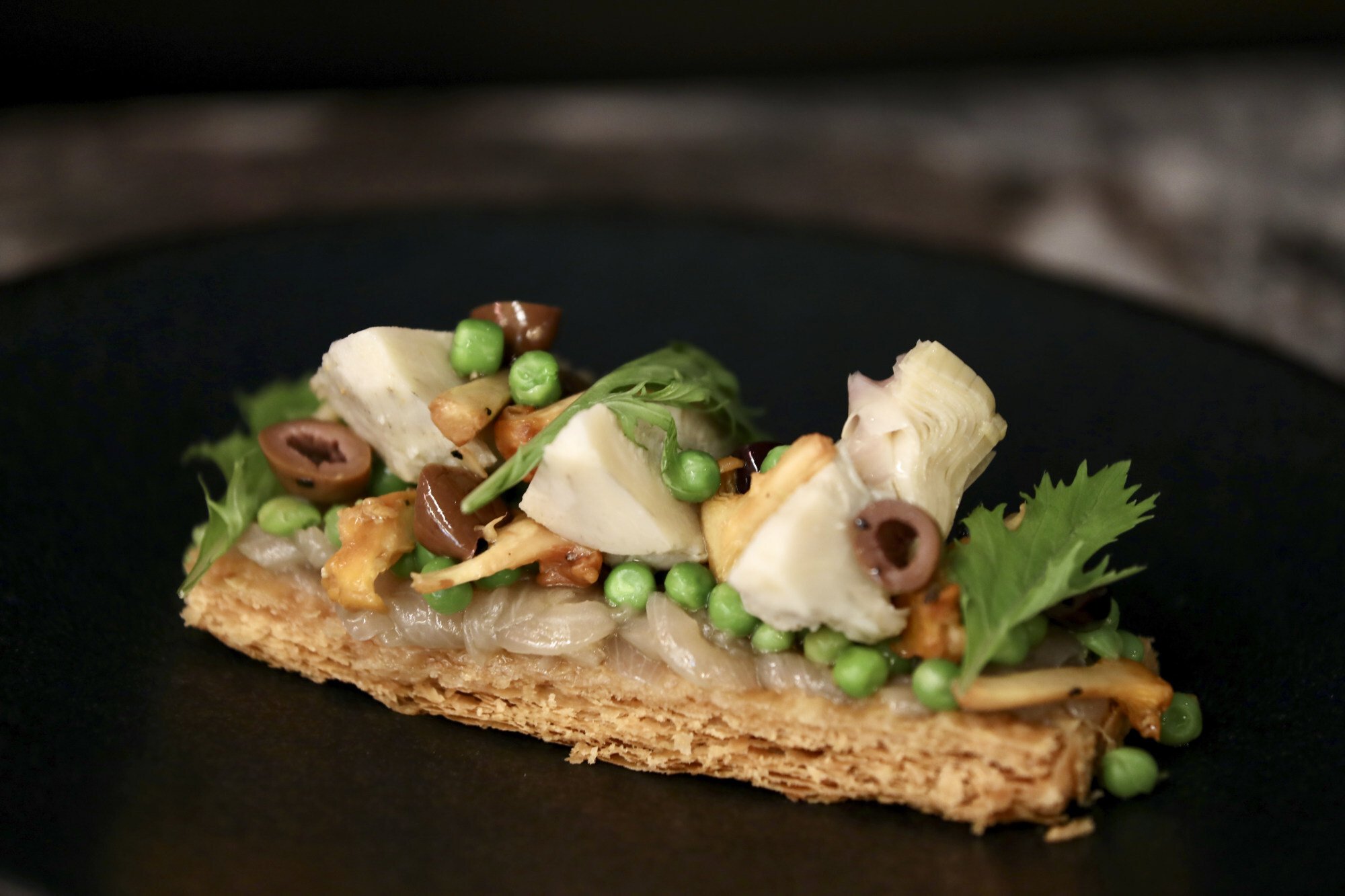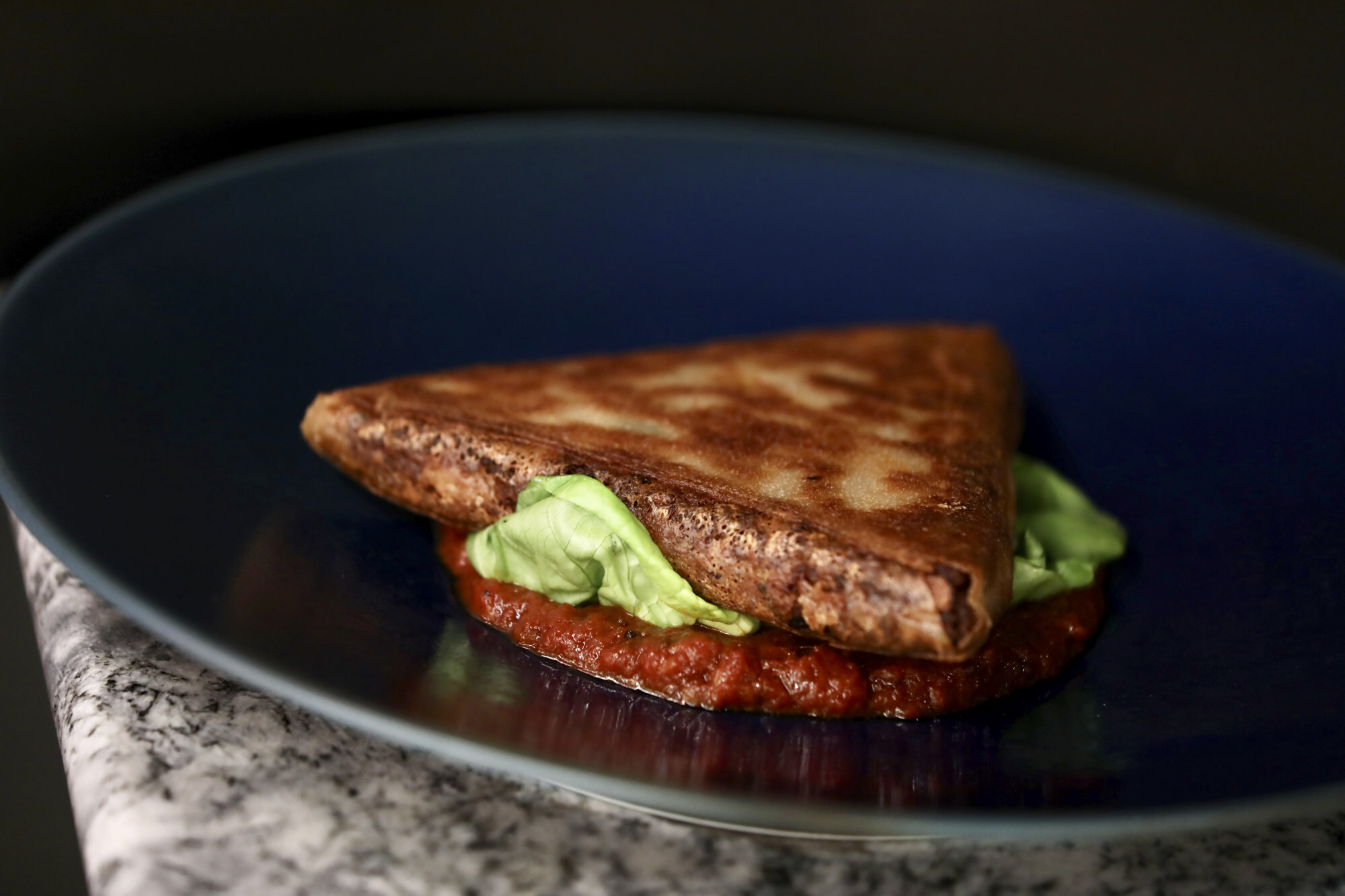 Karana jackfruit croustillant (HK$208) was clever and delicious. Jackfruit is growing in popularity as a meat substitute, and although we've eaten it many times as a fruit, we would never have recognised it in this savoury dish.
Lightly spiced, mildly sweet and wrapped in a thin layer of crisp pastry, it was somewhat reminiscent of bistilla – the Moroccan sweet-savoury pie made with pigeon and warqa pastry.
Our other main course was three-grain mapo tofu (HK$198). From the name, our palates expected something rich and chilli-hot, but this was the opposite.
The grains were surprisingly light, the sauce was thin and brothy with just a hint of spice, the cubes of bean curd were tender, the pieces of endive had a very mild bitterness, and the thin slices of pickled yellow carrots added a tart flavour.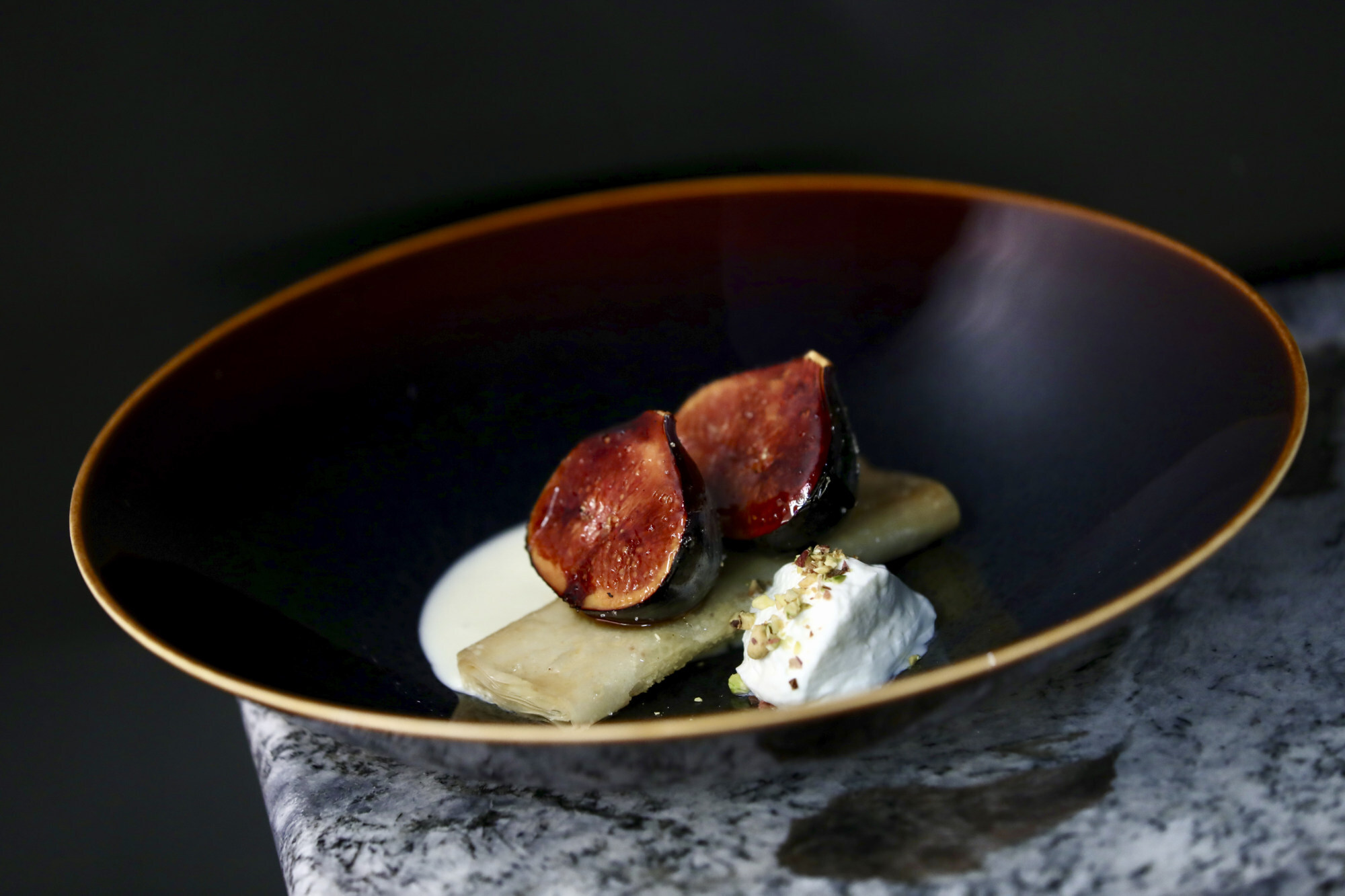 Desserts were just fantastic. We initially ordered just one: caramelised figs with an airy baklava and orange blossom Anglaise (HK$128), but spotted the Bakewell tart from the specials menu (HK$98) on another table so asked for that one, too.
Due to miscommunication on my part, we had to wait a bit for it, but it was worth it. The pastry was crumbly and delicate, the figs on the bottom were intense and slightly chewy, and the plum compote was juicy and not too sweet.
Moxie, Shop 203, 2/F, Alexandra Landmark, 16-20 Chater Road, Central, tel: 2718 8211. About HK$460 per person, without drinks or the service charge.