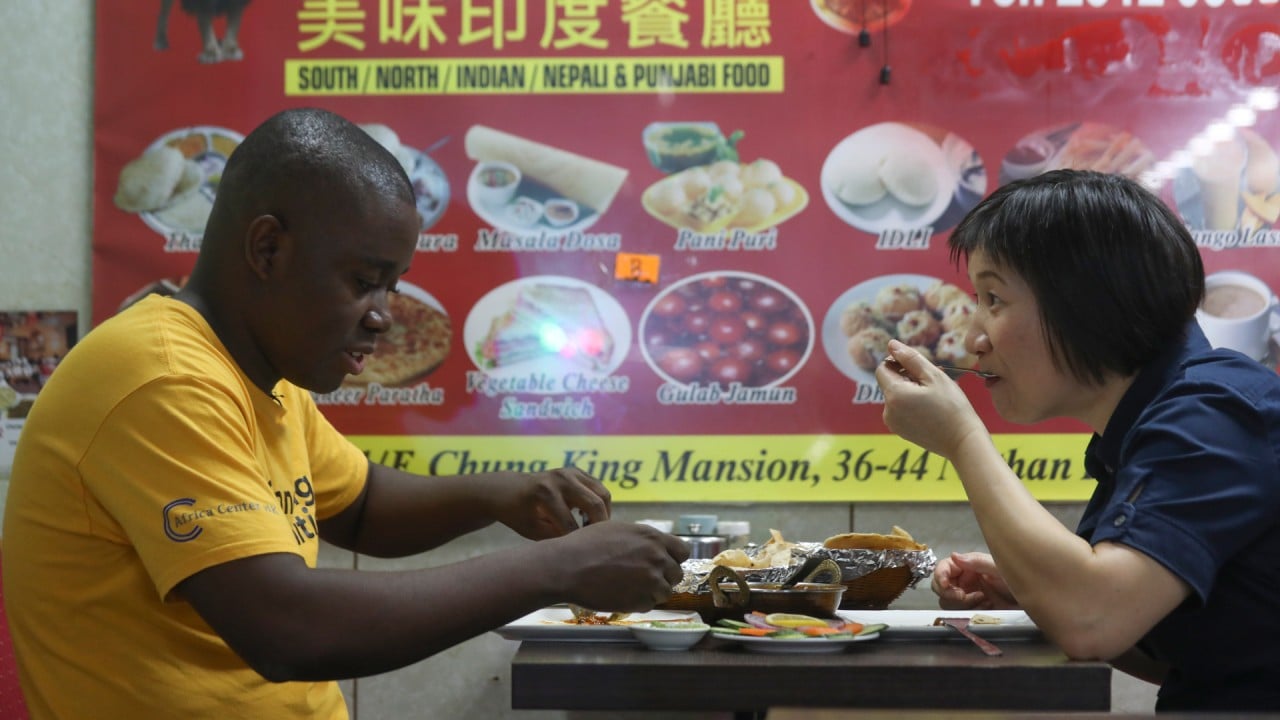 04:40
Where to eat in Chungking Mansions, Hong Kong's iconic building of diversity
Where to eat in Chungking Mansions, Hong Kong's iconic building of diversity
An insider's guide to dining in Hong Kong's Chungking Mansions: curry, chicken kebab, an African rice dish to fight over – a food tour with refugee turned banker Innocent Mutanga
Some Hongkongers have never ventured into Chungking Mansions, which opened in 1961. For others, it is home to their favourite restaurants and shops
Innocent Mutanga, founder of the Africa Centre, takes us to three of his favourite places to eat – Ghana Locals, Sher-E-Punjab and Bismillah Kebab House
"Do you want curry?" asks a South Asian man handing out fliers to anyone approaching the famed Chungking Mansions in Hong Kong.
Many like him linger at its entrance, promoting restaurants and shops within the complex – famed for its cheap accommodation, goods and food – on Nathan Road in Tsim Sha Tsui.
Some Hongkongers have never ventured into the large complex that opened in 1961 and includes five blocks of 17 storeys. For others,
Chungking Mansions
is home.
People from across South Asia and various African countries live and work in the complex.
For Innocent Mutanga, Chungking Mansions was a refuge. After he fled
Zimbabwe
in southern Africa in 2013 during Robert Mugabe's rule as president, he came to Hong Kong, which he was able to enter without a visa.
"The immigration officer asked me, 'Where are you going to stay? Which hotel?' I didn't really know," he recalls. "I think she was just like, 'Oh, are you going to Chungking Mansions?' But, for me, I didn't think I could afford a mansion. When I arrived, I was like, 'Oh what a mansion. It's a very different type of mansion.'"
He also keeps himself busy as the founder of the Africa Centre, a social enterprise based in Tsim Sha Tsui that promotes African culture and teaches drumming, dancing and cooking. The centre gives guided tours of Chungking Mansions to schools and corporations interested in learning more about the complex.
Mutanga is still a frequent visitor to the mansion's restaurants, such as
Ghana Locals
on the ground floor. It's a stall run by Tess Karl Buah and has three tables. "It's hard to generally describe Ghanaian food, except that it is usually served in one dish, making it a complete meal," he says.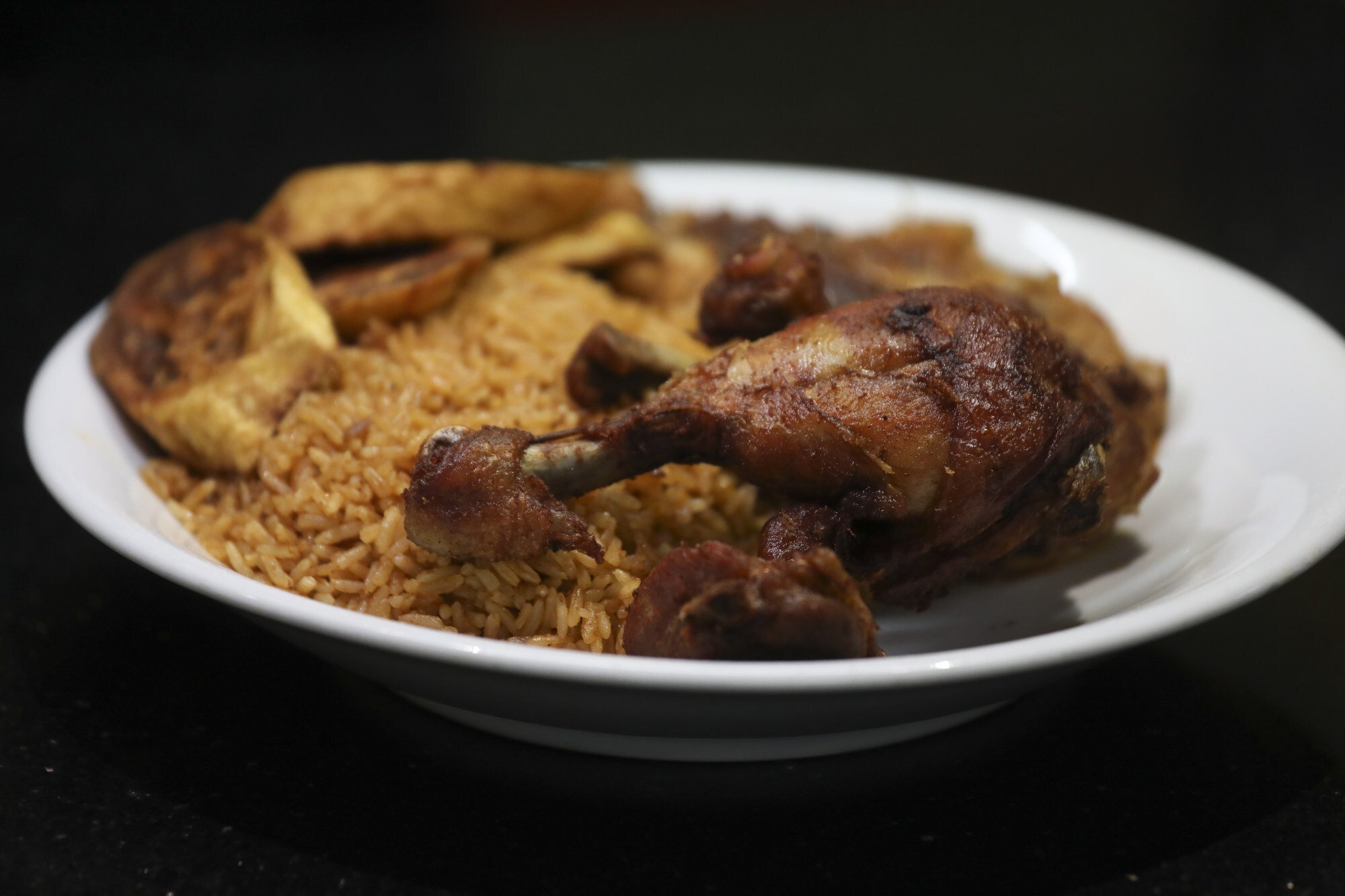 The menu includes dishes such as goat meat soup, yam with egg stew, and fish with banku, a kind of dumpling made from fermented corn dough and cassava dough.
The most popular dish is the jollof rice with beans, chicken and fried plantain (HK$70, or US$9). A large order of this might include two chicken legs, a generous spoonful of black-eyed peas in a sauce, a heaping mound of fried rice and fried plantains.
The fried chicken is hearty and not dry
, and the fried rice has a hint of spice. Simmered in sauce, the beans have a slow, lingering spice burn. The fried plantains add some starchiness to the dish and a subtle, sweet banana taste.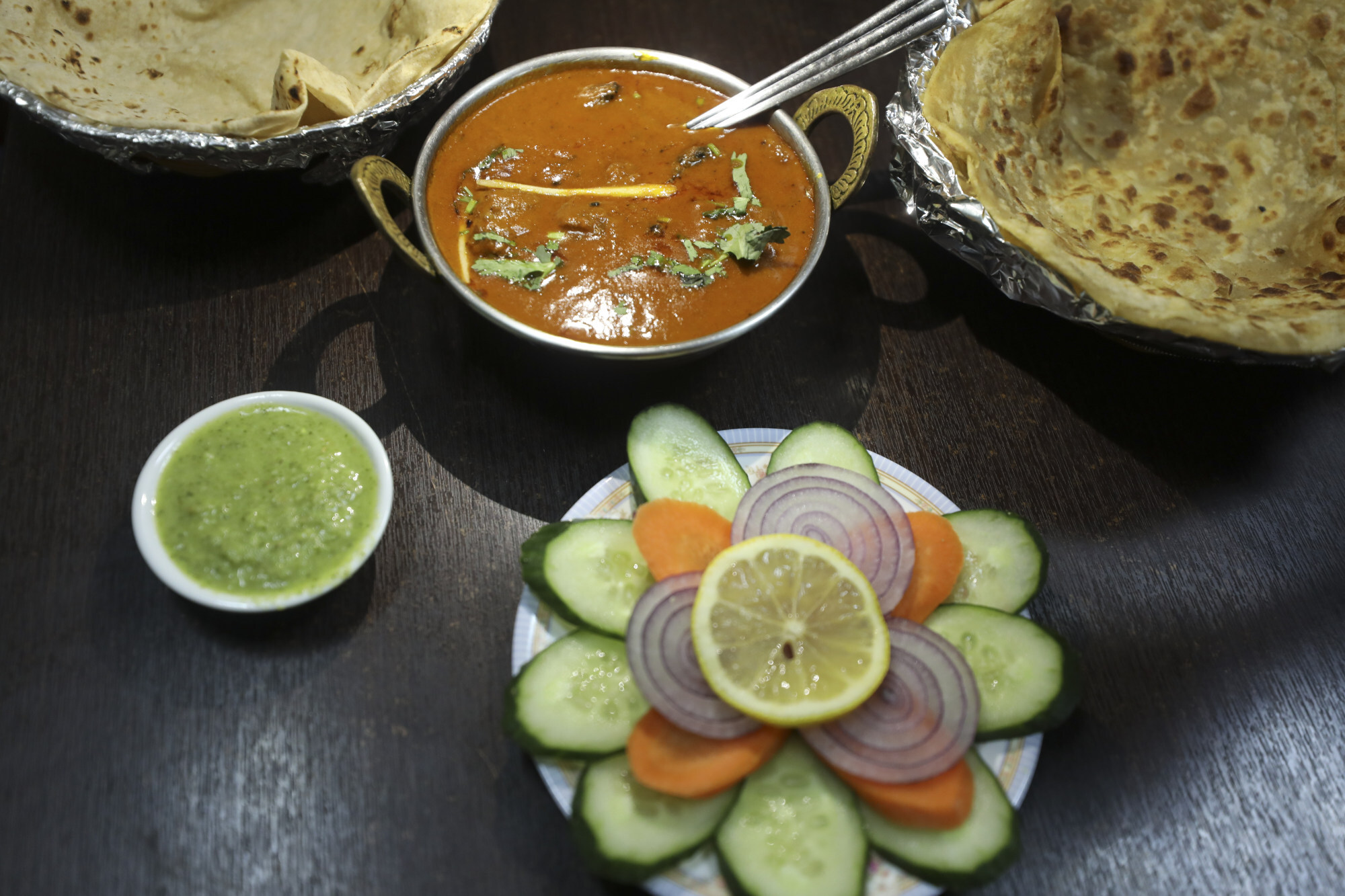 The rice dish, which dates back centuries, is made by cooking tomatoes with chilli, onion, red pepper and garlic and then adding rice with water. While it's not too difficult to make, the claim to bragging rights for the best iteration can lead to arguments.
"It's very quintessential in West Africa. People fight over jollof rice – get a Nigerian and a Ghanaian and just say 'jollof' and you start seeing them literally fist-fight over this, which came from the Wolof Empire [a West African state that ruled parts of Senegal from 1350 to 1549] in the past," Mutanga says. "It's more based in Senegal; Gambia, Nigeria, Ghana and some of the countries around, jollof is the main thing. They love it."
Chungking Mansions is also known for its South Asian restaurants, and Mutanga's preferred go-to – one where the late celebrity chef
Anthony Bourdain
dined during his 2018 trip to Hong Kong – is on the first floor.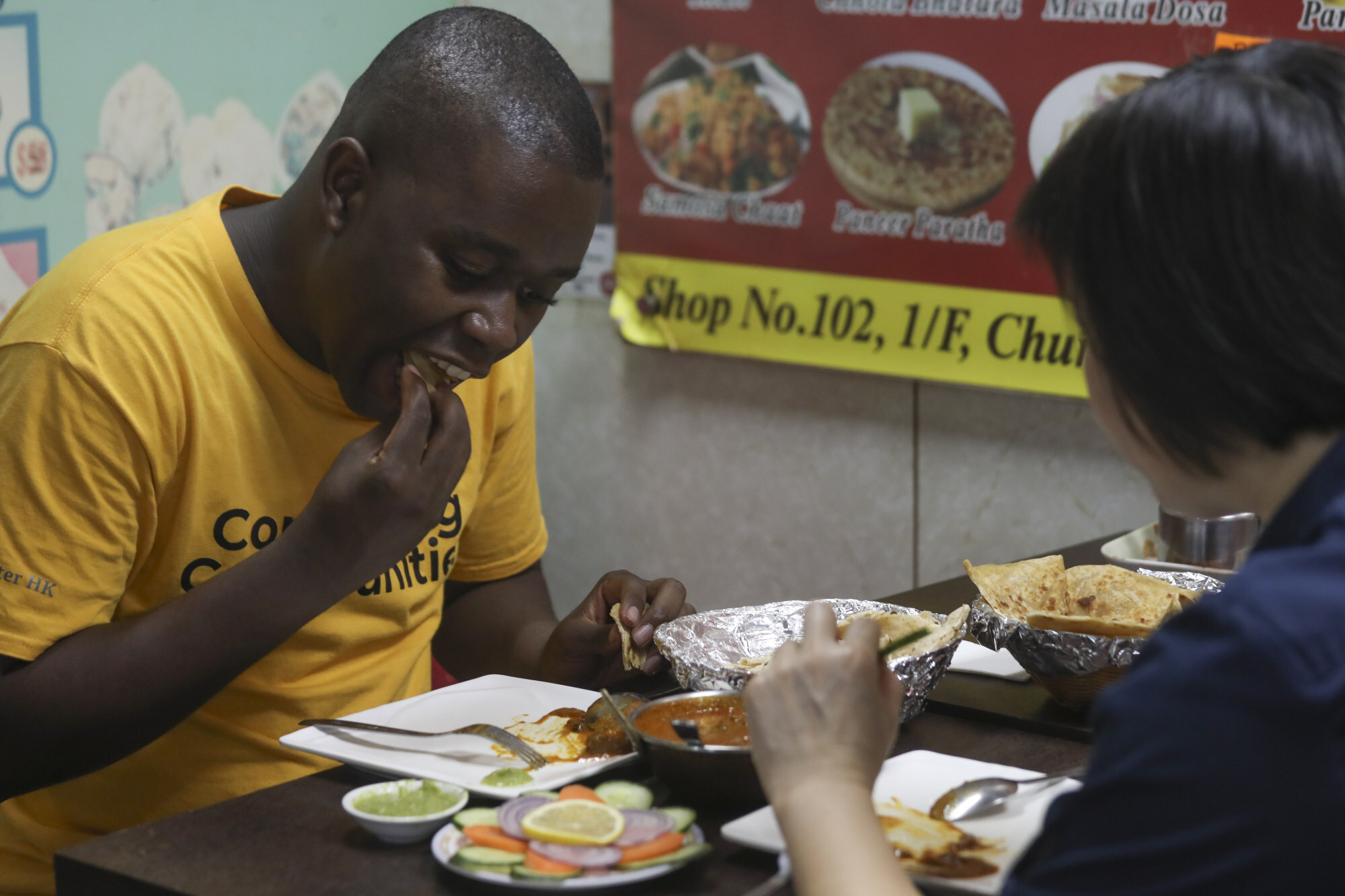 Sher-E-Punjab is a small space and the menu covers an entire wall. The kitchen can cook up dozens of dishes, such as dosa, chicken garlic tikka, vegetable korma, aloo gobi and vegetable biryani.
Mutanga's favourite meat is mutton. The mutton curry (HK$80) we ordered is accompanied by a chapatti (HK$10) and roti prata (HK$10), a plate of thinly sliced cucumbers, carrots and red onions, and coriander sauce (HK$20).
"Chapatti [
a type of flatbread
] is delicious. It's one of those dishes that is really going across the world," Mutanga says. "Even Africans from Burundi and Kenya think chapatti is theirs, but I'm like, 'Sorry, Africans. This is actually Indian.'"
Many people have the idea that curry is all heat, he adds, but this version – which has whole black peppercorns floating in it – has an initial sweetness that is followed by a lingering spiciness. It isn't fiery hot, but the chunks of mutton can be overcooked and tough to eat. Diners might prefer to stick to the flavoursome sauce, mopping it up with hand-torn bits of chapatti and roti prata – another type of flatbread.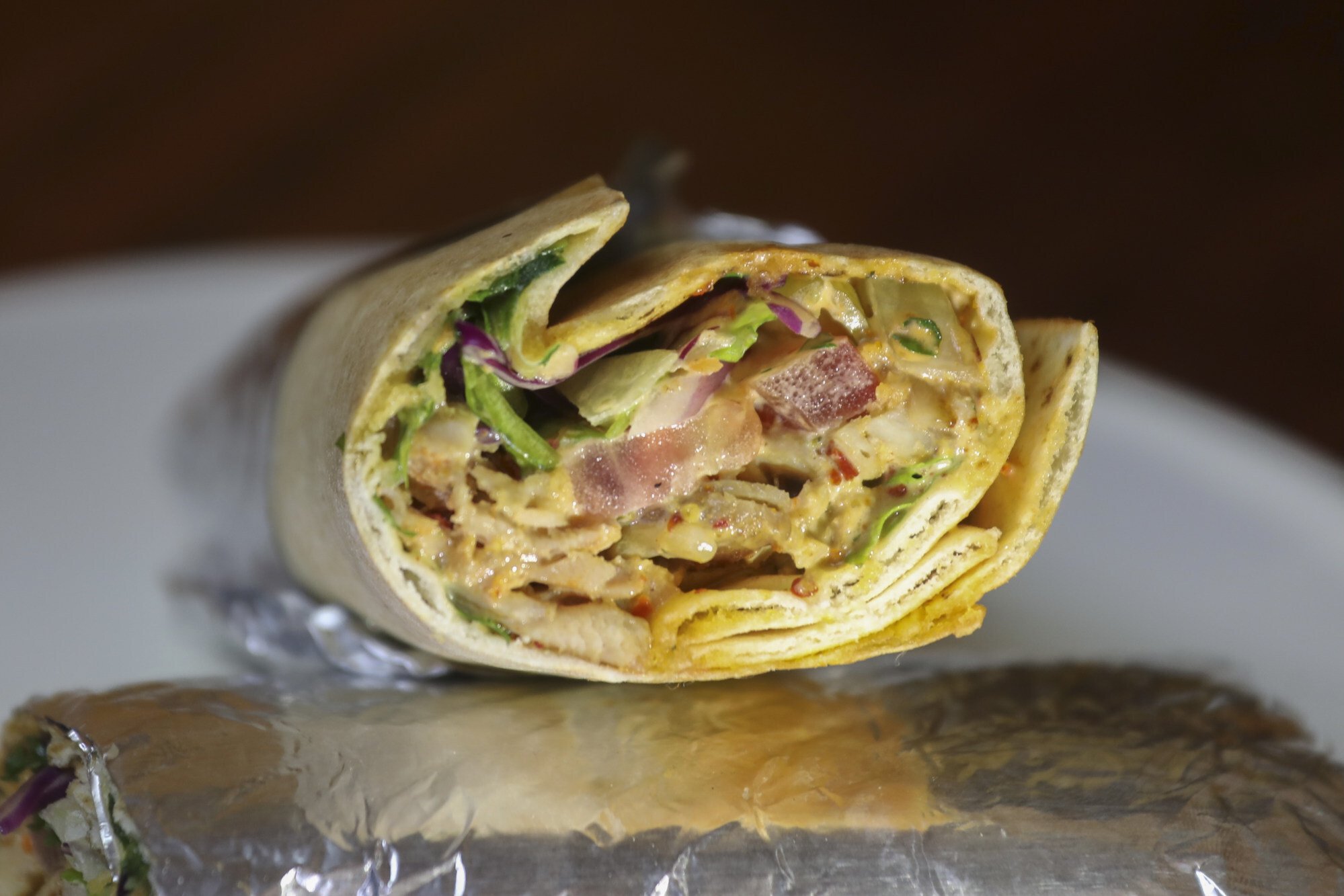 Mutanga has a soft spot for Sher-E-Punjab from when he first arrived in Hong Kong with HK$200 in hand.
"I have very fond memories of prata," he says. "You just order prata, usually about HK$10 and then sometimes the restaurant staff gave me some free sauce. Prata and sauce, and you're good."
Near Sher-E-Punjab is a Turkish restaurant called Bismillah Kebab House, established in Chungking Mansions 14 years ago. It serves halal lamb and chicken
kebabs
, doner kebabs, northern Pakistani dishes and pizza – and it's the latter that Mutanga goes for.
Other items on the menu include beef koftas, meatballs with biryani, lamb chops with chips, chicken burger with chips and Turkish garden salad.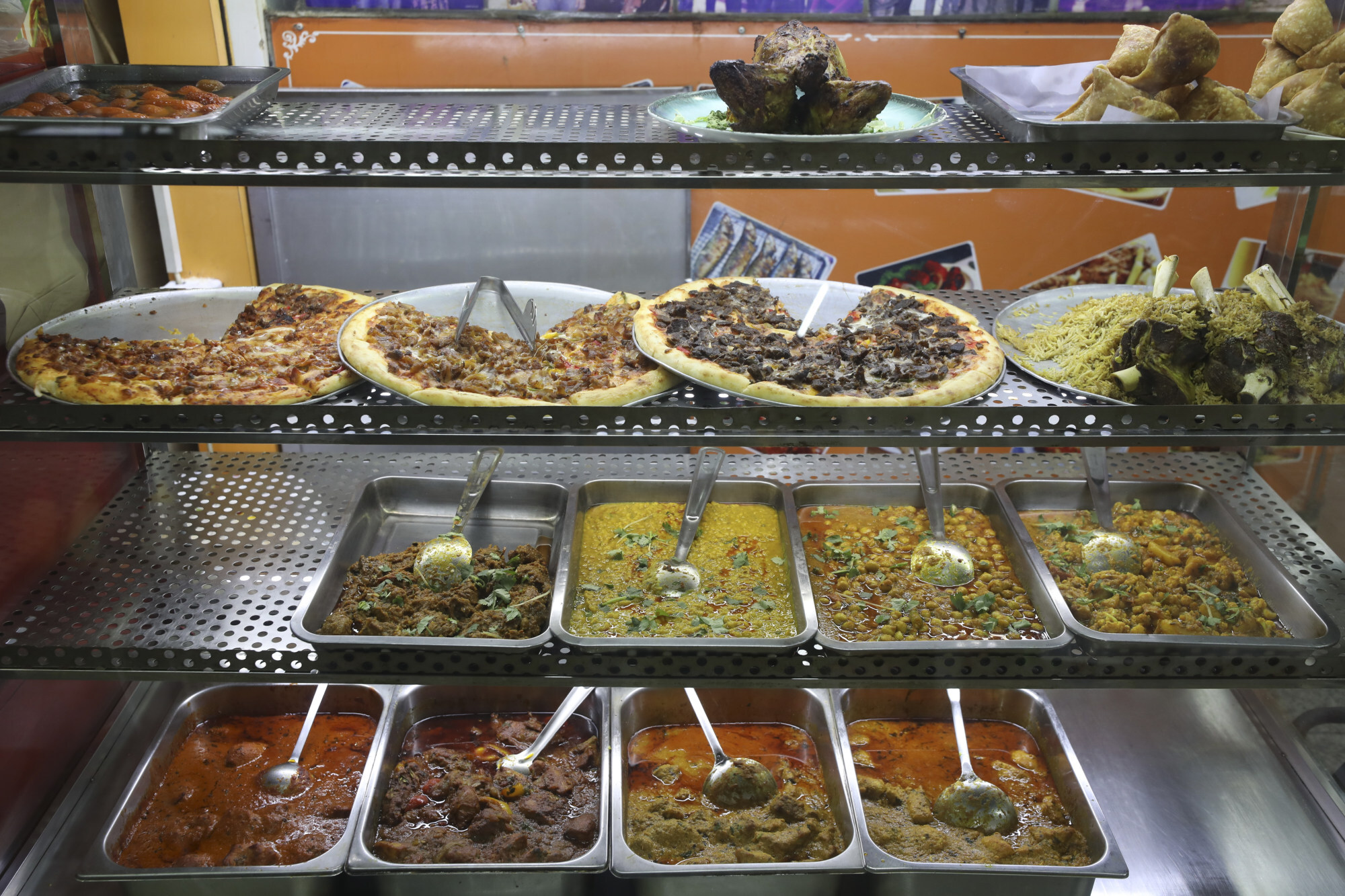 Behind the restaurant's window, guests can see thick chunks of chicken on giant skewers, while a large cylindrical chunk of chicken meat (later carved in thin slices) sits on a vertical rotisserie for the doner kebab (HK$79).
The roasted chicken meat is thinly sliced and garnished with chopped tomatoes, cucumbers, carrots, onions and coriander. Then it is tightly wrapped in pita bread, served warm and sliced in half. Mutanga likes to come here not just for the food, but for the staff at this restaurant as well.
"They are very friendly, they are always willing to show you their world when it comes to their cuisine. They take you inside and show you how they make their food, and that level of transparency is really something that stands out."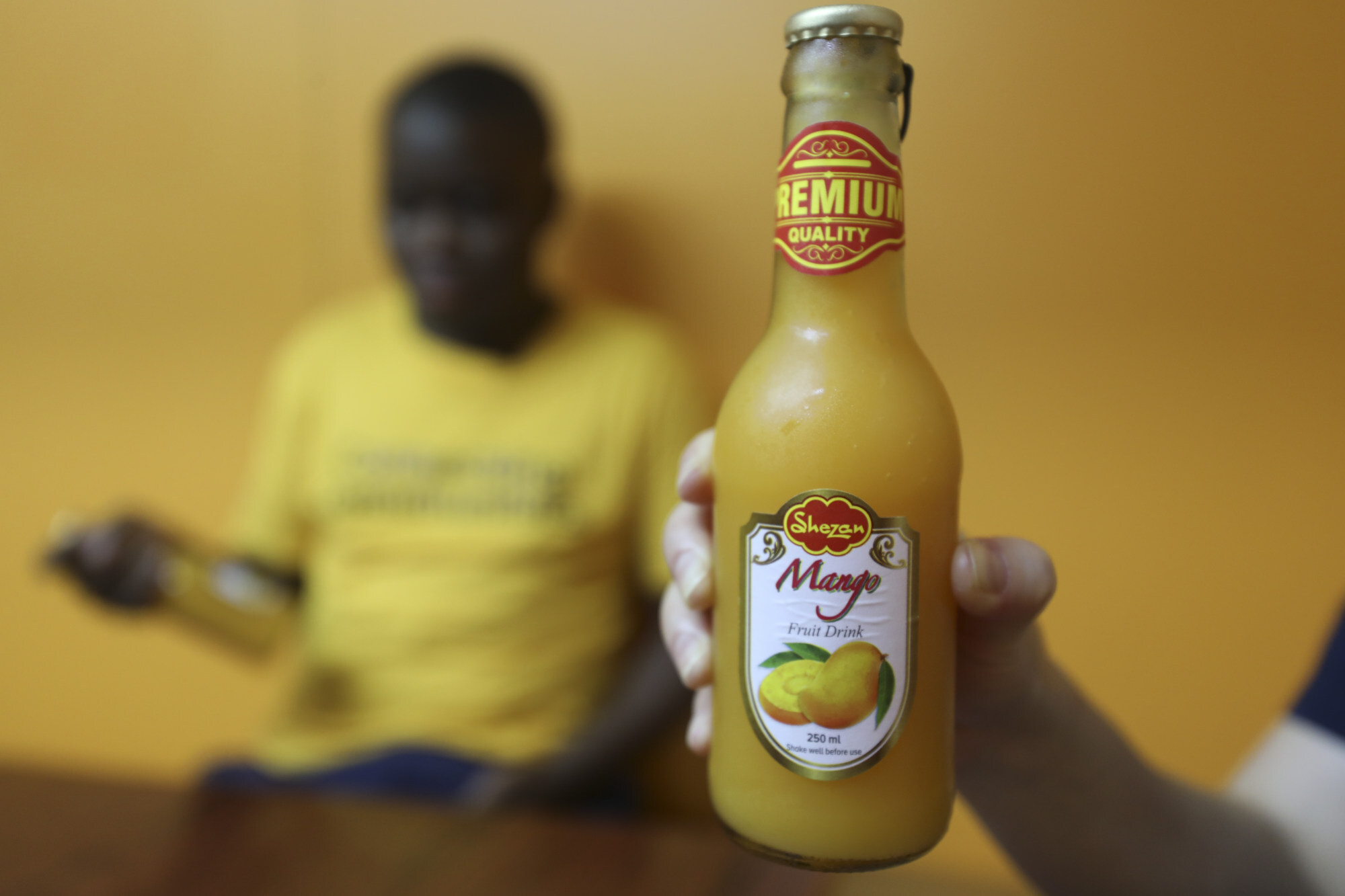 Also on offer are chilled bottles of refreshing, sweet
mango
juice. Those who order it are advised to shake the bottle before drinking.
Mutanga, however, doesn't have time to succumb to a food coma with us – he's had to rush back to the Africa Centre for a cooking class that he is organising, and scampers off down Nathan Road.