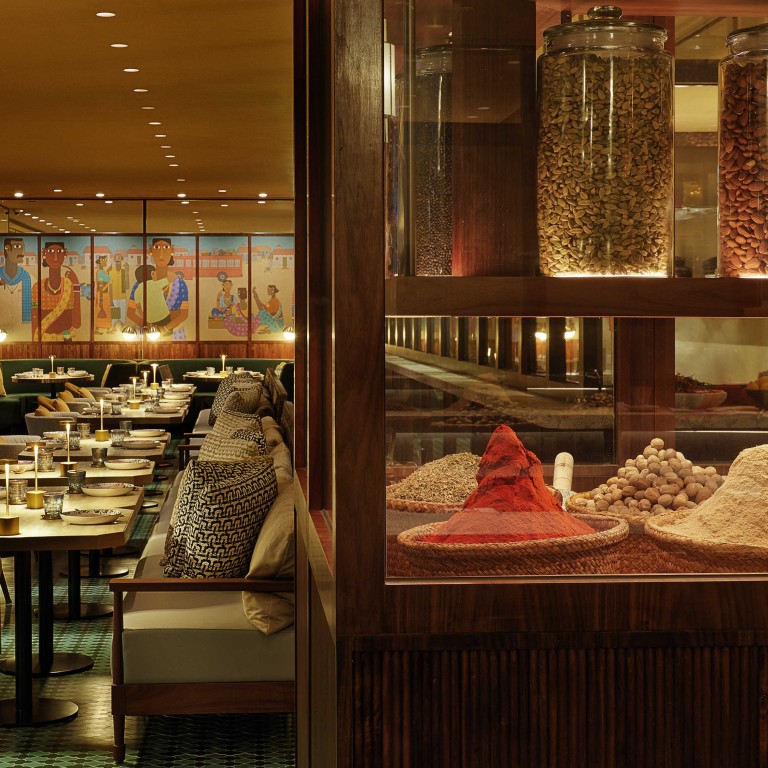 Michelin Guide Hong Kong Macau 2022 revealed – a first star for nine restaurants, a second star for two
Two Hong Kong restaurants gain a second star – Octavium for its Italian cuisine and Cantonese restaurant Yan Toh Heen
Among nine restaurants newly awarded a star in Hong Kong are Whey, Seventh Son, Manav Tuli's Chaat, Yong Fu which serves Ningbo cuisine, Mono and Hansik Goo
The Michelin Guide for Hong Kong and Macau 2022 was unveiled on January 19, with nine restaurants newly awarded a Michelin star and two restaurants earning a second star.
For the second year in a row the announcement took place online because of the coronavirus pandemic.
Host Gwendal Poullennec, international director of the Michelin Guides, announced the list of awardees, which came with restaurants in Hong Kong once again unable to serve dine-in customers after 6pm under restrictions to curb the spread of coronavirus.
The two Hong Kong restaurants to earn a second Michelin star are
Octavium
, where chefs Roland Schuller and Bjoern Alexander earned praise for their mastery of Italian classics and their house-made pasta, and Cantonese restaurant Yan Toh Heen.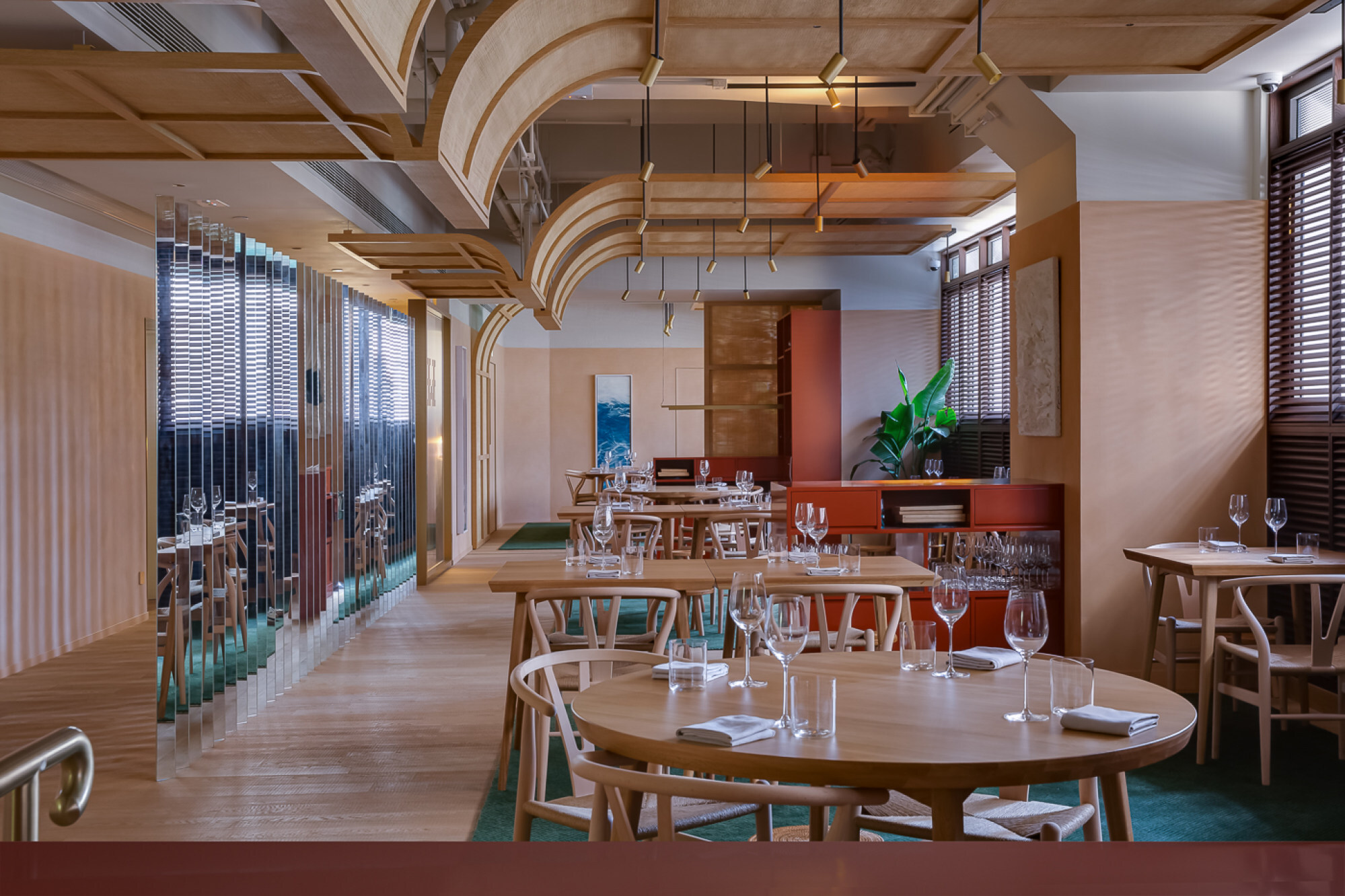 The nine Hong Kong restaurants newly awarded a Michelin star are Singaporean chef Barry Quek's
Whey
, chef
Manav Tuli
's Chaat, Mono, Seventh Son for its time-honoured Cantonese dishes, Yong Fu, which serves Ningbo cuisine, Belon (a re-entry at its new location), Korean chef Mingoo Kang's relocated
Hansik Goo
, I M Teppanyaki & Wine (a re-entry after its relocation), and Sushi Wadatsumi (a re-entry – previously Ginza Iwa).
After the ceremony, Quek, whose new restaurant Whey presents a refined take on Singaporean cuisine, said his heart was pounding.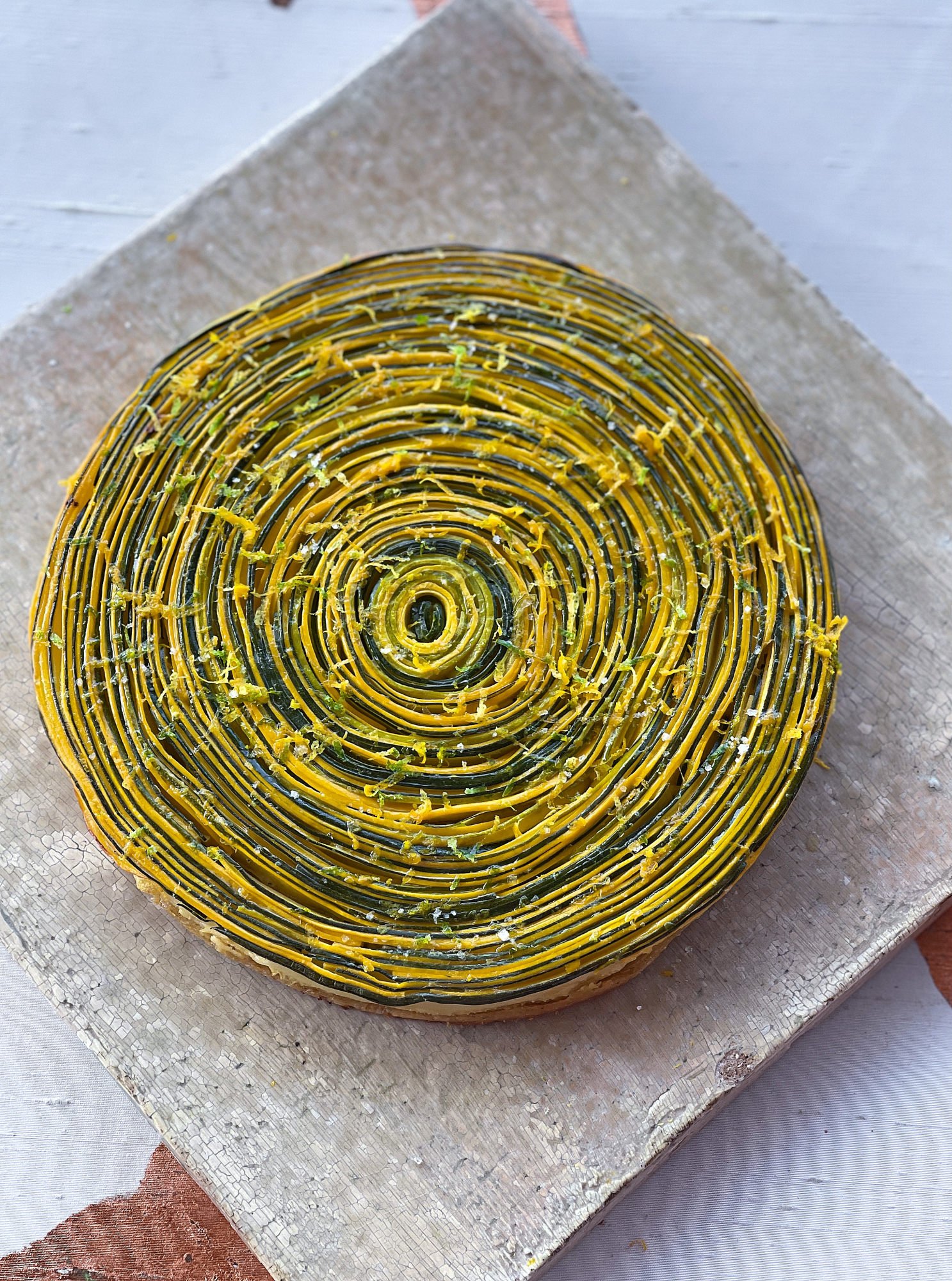 "Words cannot describe how I feel right now," he said excitedly. "I'm so happy for myself and my team and thank you to the diners for coming. We opened last June and we were so surprised to be included."
Alexander at Octavium admits they found out about their second star a few days ago in a phone call from the Michelin Guide headquarters in Paris. His first reaction was an expletive, he says with a laugh. "I was so excited! It's been a long time my dream to get this."
He adds: "It's been a hard time for all of us, we can only open till 6pm. We are OK, people are scared of dining out, and our lunch dropped a bit because many people are working from home. But for now we celebrate with friends and the team."
Amber at the Landmark Mandarin Oriental earned a green star, which recognises its efforts in sustainability, to go with its two Michelin stars.
"We are super stoked to be recognised for our efforts by Michelin," said the hotel's culinary director, Richard Ekkebus. "We are the market leader in Hong Kong when it comes to sustainability that is pretty well documented in terms of structure and training," he says.
"The hotel made structural changes in our business [such as cutting down on the use of plastic], and has shown that it is financially viable in supporting this concept. We hope this inspires other operators to follow in our footsteps."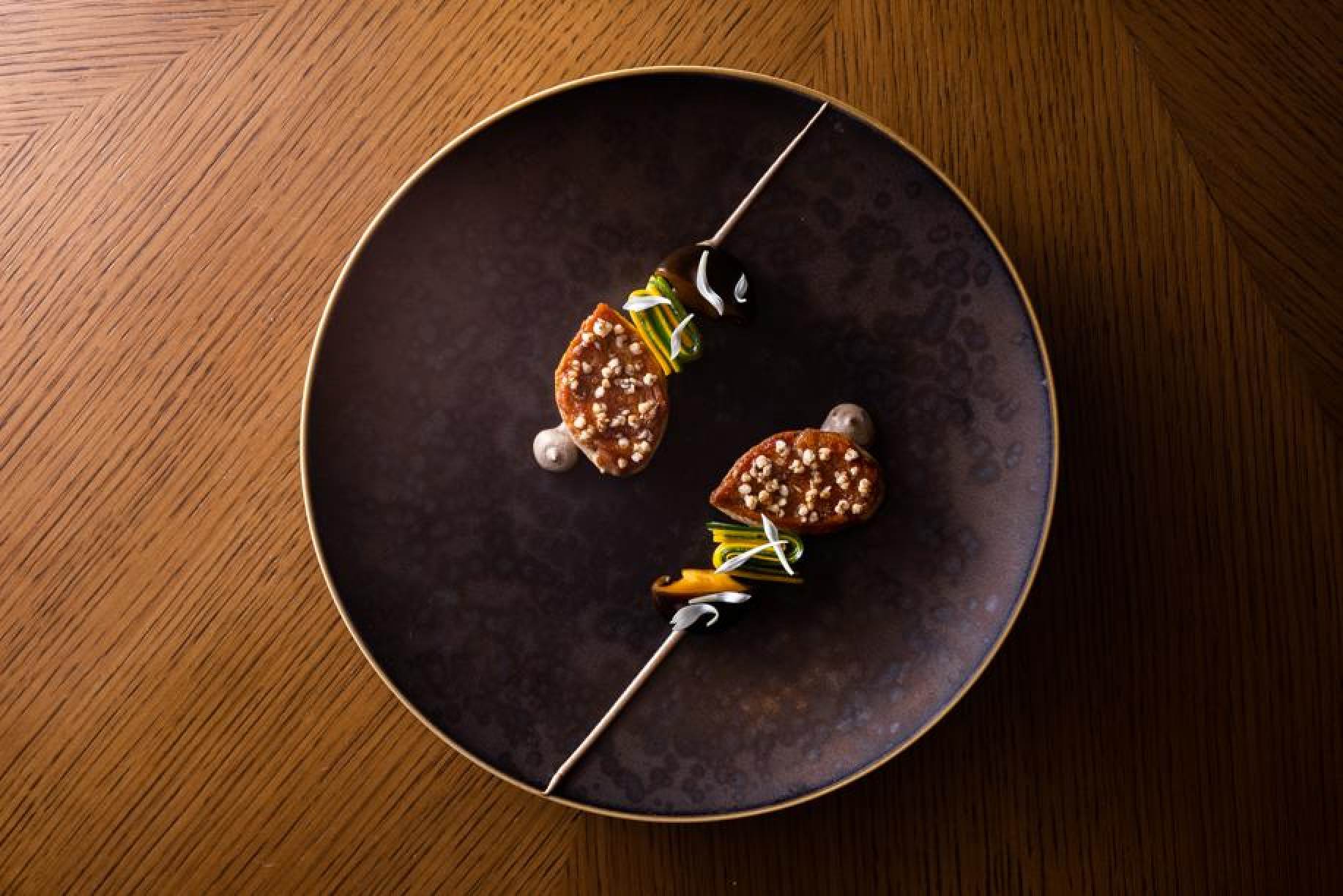 Speaking from Paris, Gwendal Poullennec, international director of the Michelin Guides, told the Post he has been impressed with the Hong Kong culinary scene this year.
"You see 11 new restaurants, so many new one-star restaurants. The Hong Kong food industry is quite vibrant and dynamic, there are a lot of new concepts and it's energising," Poullennec said.
"The culinary landscape is more diverse than ever. If you look at the new one-star restaurants, there are so many different cuisines represented."
Mono has South American influences, Whey takes its inspiration from Singapore and Yong Fu from Ningbo, near Shanghai, while Seventh Son serves Cantonese cuisines, and Chaat at the Rosewood Hong Kong presents dishes from various regions of India.
Given the restrictions on travel to Hong Kong and its quarantine requirements upon entry, some of the world's toughest, Poullennec said Michelin Guides relied on its local teams in Hong Kong and Macau to do most of the inspections of restaurants.
"We had to ensure the consistency of the ratings, and we did not want to compromise on the value of the ratings," he said.
"We did not make these decisions in one week. It is something we looked at throughout the year. We have had to adapt and be more flexible."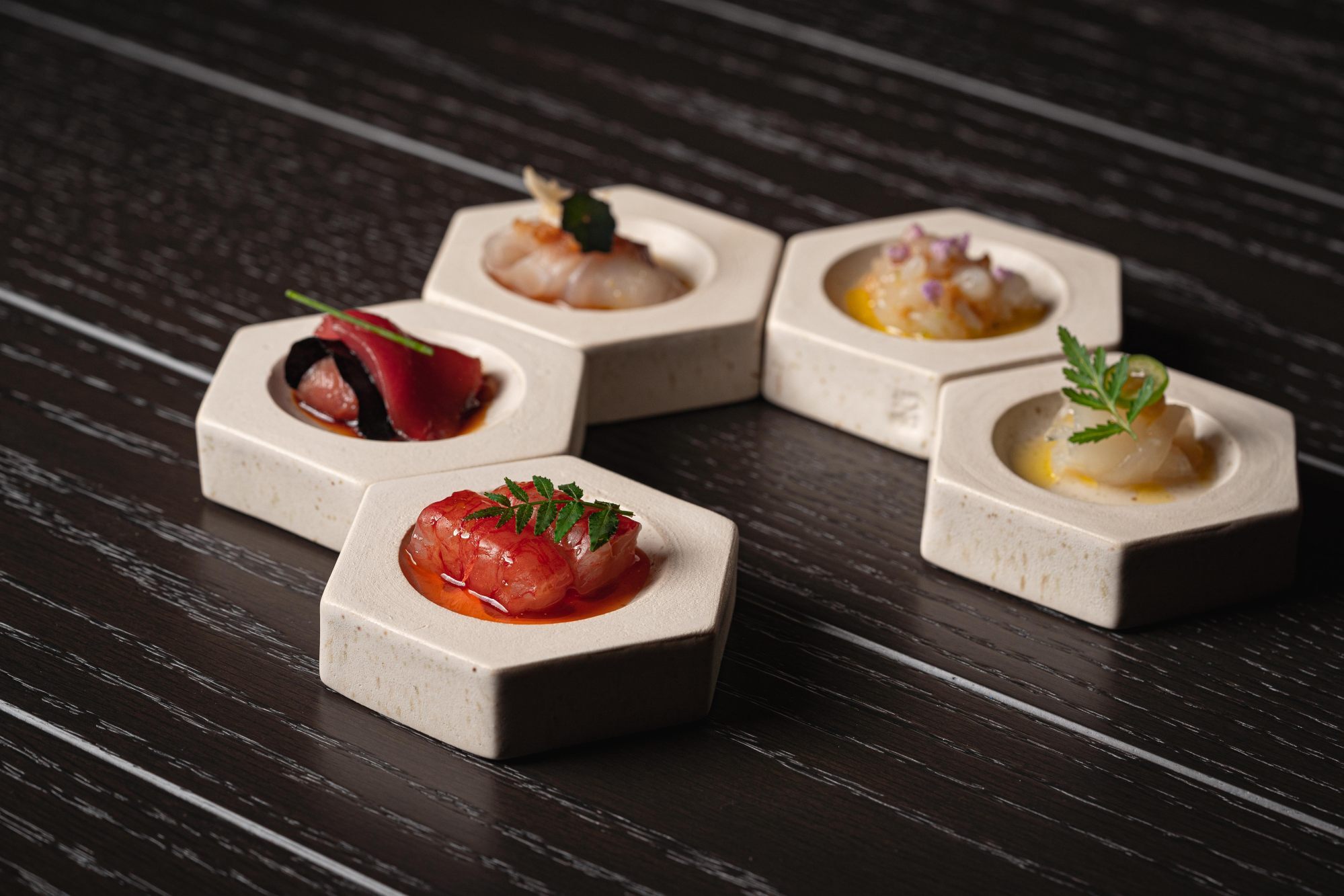 He would not say whether overseas inspectors visited Hong Kong or Macau, only that more local inspectors were hired and that Michelin Guides would have regional teams doing more adjudicating as well.
Prior to the latest ban, high-end Hong Kong restaurants had experienced a boom despite the lack of international visitors, with well-heeled customers unwilling to holiday overseas because of the need to quarantine upon re-entry splurging on fine dining.
There were some notable openings in 2021, including Estro by chef
Antimo Maria Merone
, Rex Wine & Grill,
Margo
and French brasserie Ami and Wood Ear. New Chinese restaurants opened too, including Sichuanese establishment
Mian
at The Murray, chef Vicky Cheng's
Wing
, and just last month Mora by chef
Vicky Lau
of Tate Dining Room.
Estro and Mian in particular had been expected to earn at least one Michelin star this year, but missed out. Asked about their omission, Poullennec said it was the inspectors' decision.
The Michelin Guide has already announced some its citations for 2022: on January 12 it released its selection of Bib Gourmand restaurants – 59 in Hong Kong and seven in Macau, recognised for serving good food at moderate prices.
They include the 70-year-old Chan Kan Kee Chiu Chow in Sheung Wan, Kung Wo Bean Curd Factory in Sham Shui Po, roast meat specialist Tin Hung in Yuen Long, and Ding Ba Street Food in Choi Hung that serves Taiwanese snacks.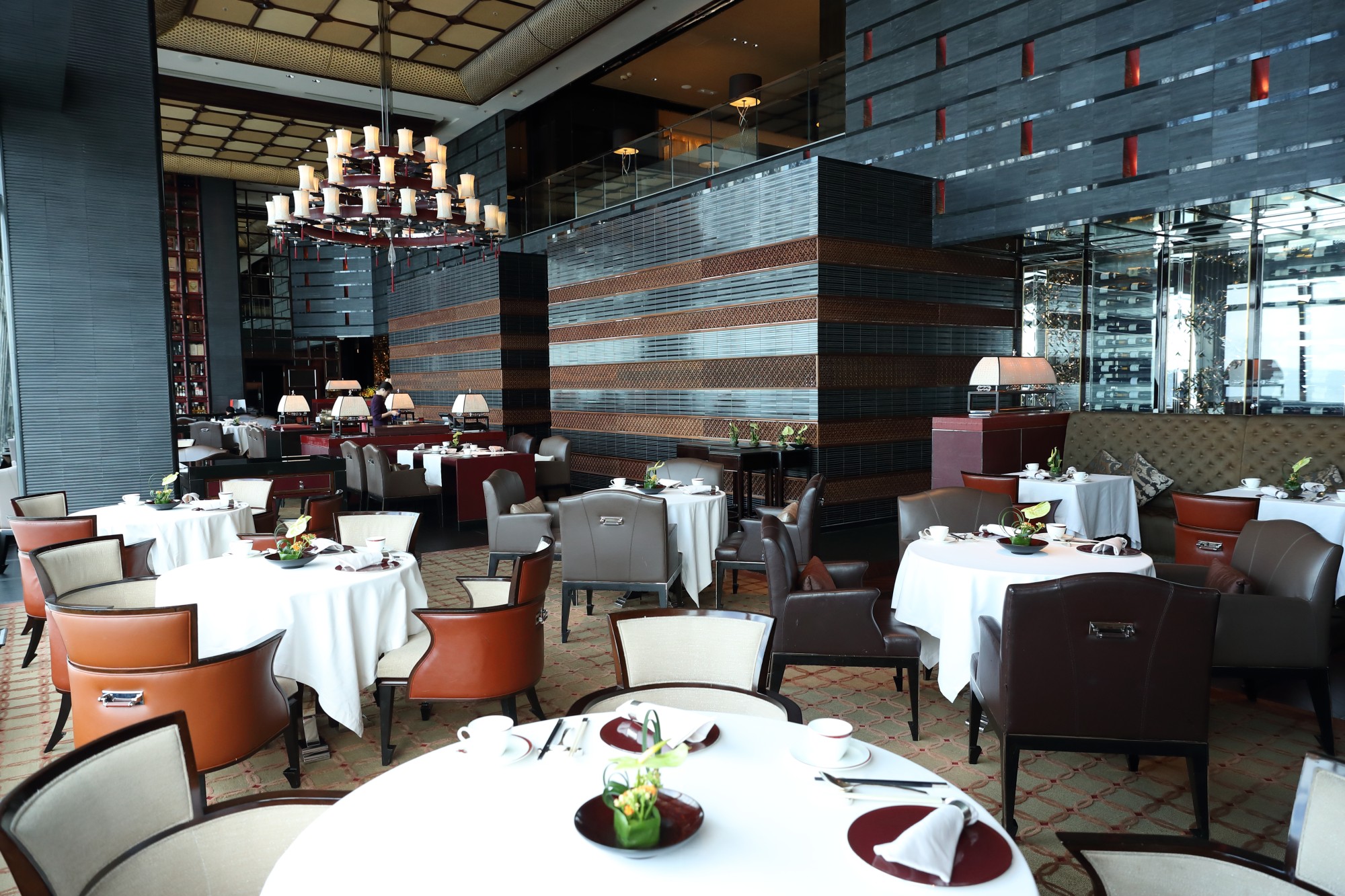 In Macau, Bib Gourmand recognition went to, among others, Cantonese restaurant Chan Seng Kei, noodle shop Cheong Kei, IFT Educational Restaurant, which serves European and Macanese dishes, and O Castiço, which serves Portuguese food.
Below is the full list of Michelin-star restaurants:
Three Michelin stars
Hong Kong: Caprice, Forum, L'Atelier de Joël Robuchon, Lung King Heen, 8½ Otto e Mezzo Bombana, Sushi Shikon, T'ang Court
Macau: Jade Dragon, Robuchon au Dôme, The Eight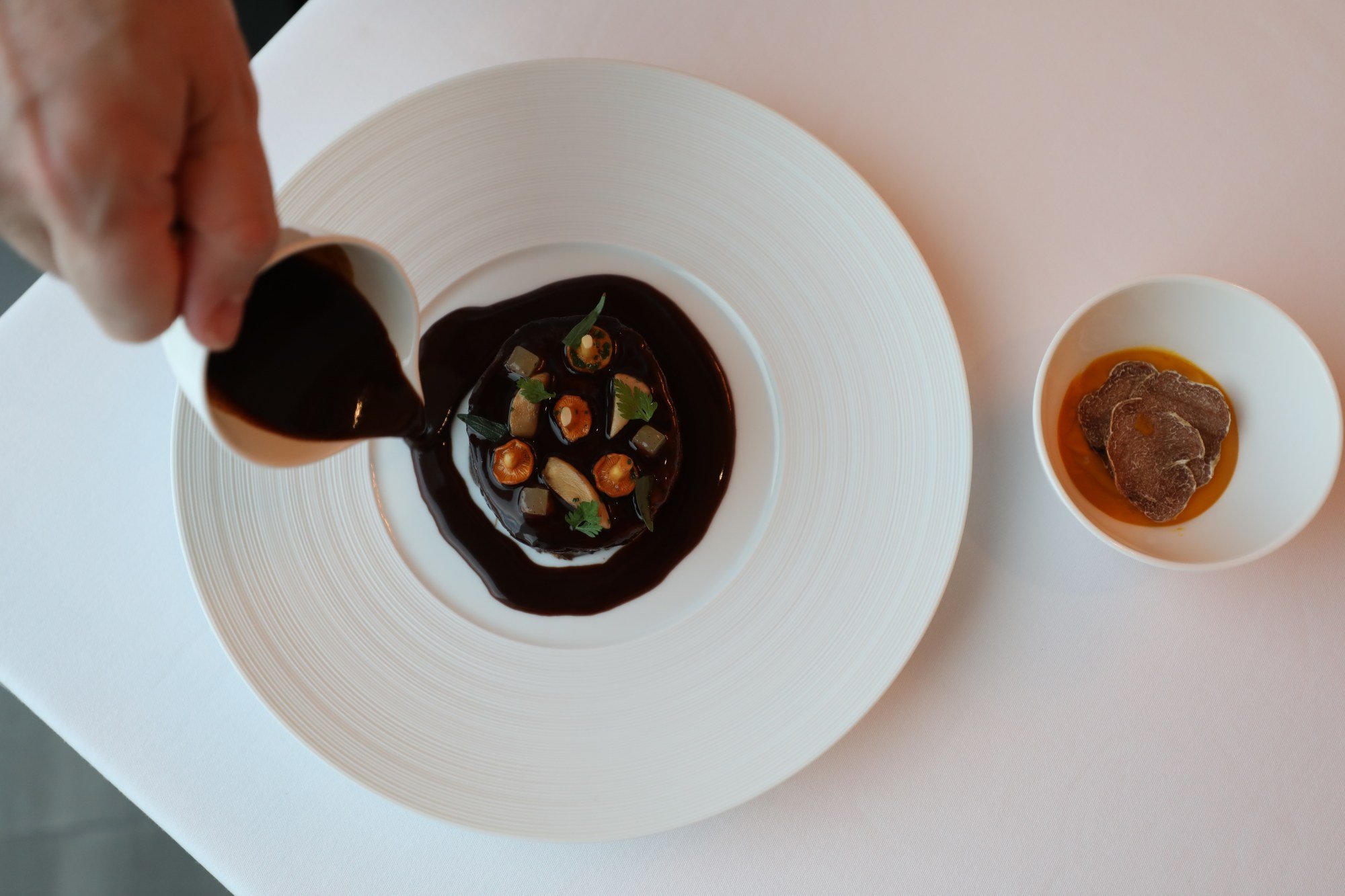 Two Michelin stars
Hong Kong
: Amber, Arbor, Bo Innovation, Écriture,
L'Envol
, Octavium, Sun Tung Lok, Ta Vie, Tate, Tin Lung Heen, Yan Toh Heen, Ying Jee Club
Macau: Alain Ducasse at Morpheus, Feng Wei Ju, Mizumi (Macau), Sichuan Moon, Wing Lei
One Michelin star
Hong Kong
: Aaharn,
Ando
,
Arcane
, Beefbar,
Belon
,
Chaat
, Duddell's, Épure, Fook Lam Moon (Wan Chai), Fu Ho, Gaddi's, Hansik Goo, Ho Hung Kee (Causeway Bay), I M Teppanyaki & Wine, Imperial Treasure Fine Chinese Cuisine (Tsim Sha Tsui), Jardin de Jade (Wan Chai), Kam's Roast Goose, Liu Yuan Pavilion, Loaf On, Louise, Man Ho (Admiralty),
Man Wah
, Mandarin Grill + Bar, Ming Court (Mong Kok), Mono, New Punjab Club, Pang's Kitchen, Petrus, Roganic, Rùn, Ryota Kappou Modern, Seventh Son, Shang Palace, Spring Moon, Summer Palace, Sushi Saito, Sushi Wadatsumi, Takumi by Daisuke Mori, The Araki,
The Chairman
, Tosca di Angelo, VEA, Whey, Xin Rong Ji, Yardbird, Yat Lok, Yat Tung Heen, Ye Shanghai (Tsim Sha Tsui), Yong Fu, Zest by Konishi, Zhejiang Heen, Zuicho
Macau: Lai Heen, 8½ Otto e Mezzo Bombana, Pearl Dragon, The Kitchen, Wing Lei Palace, Ying, Zi Yat Heen
Two Hong Kong restaurants, Ah Yat Harbour View and Lei Garden in Kwun Tong, lost their one-Michelin-star status; a third, Celebrity Cuisine, is in the Lan Kwai Fong Hotel, which is now a quarantine hotel.
In Macau, Golden Flower at Wynn Macau, which recently changed head chefs, lost both its Michelin stars, and The Golden Peacock at The Venetian, which is temporarily closed, lost its Michelin star.