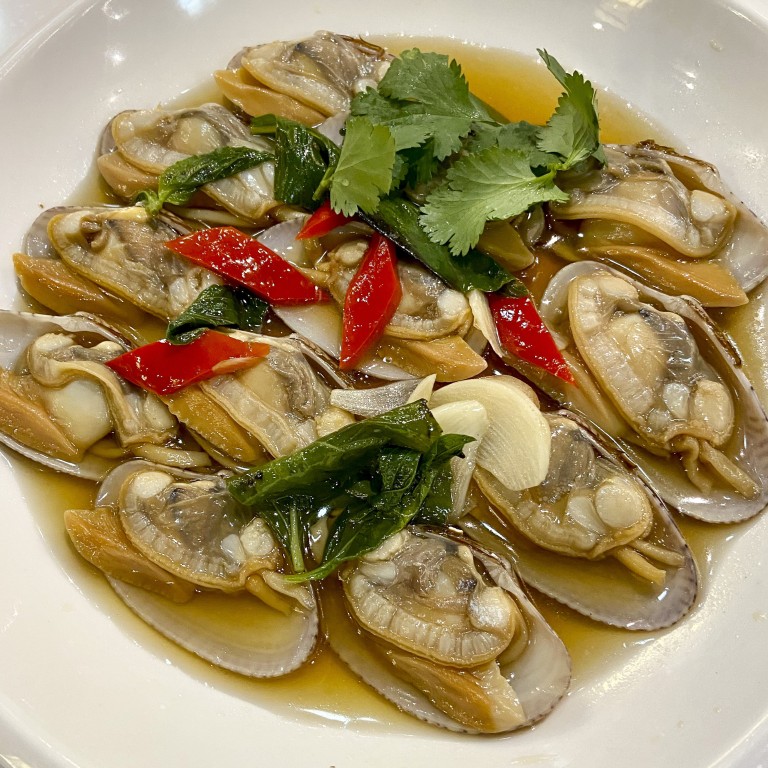 Review

|
New Hong Kong restaurant review: Best Chiu Chow in Wan Chai – excellent double-boiled soups, but steamed sticky rice cake a disappointment
Newly opened Cantonese restaurant in Wan Chai served delicious poached clams in fish sauce and the recommended double-boiled soups were very flavoursome
Disappointingly, while the small establishment had an extensive menu, many of the items we wanted were not available
When we arrived at Best Chiu Chow Restaurant, a new place (open for only two weeks) on Jaffe Road, in Wan Chai, we wondered how the small establishment could serve such an extensive menu.
Poached clams
in fish sauce (HK$188) was a delicious start to the meal. The clams – served cool – had a light, refreshing marinade that was not too pungent or salty, with the distinctive taste of Thai basil leaves.
They didn't have our first choices of cuts of the famous
Chiu Chow marinated goose
, so we could only have the goose slices (HK$168). The goose meat – from the breast – was disappointing – it was hard and coarse, but the bean curd slices underneath were silky and soft.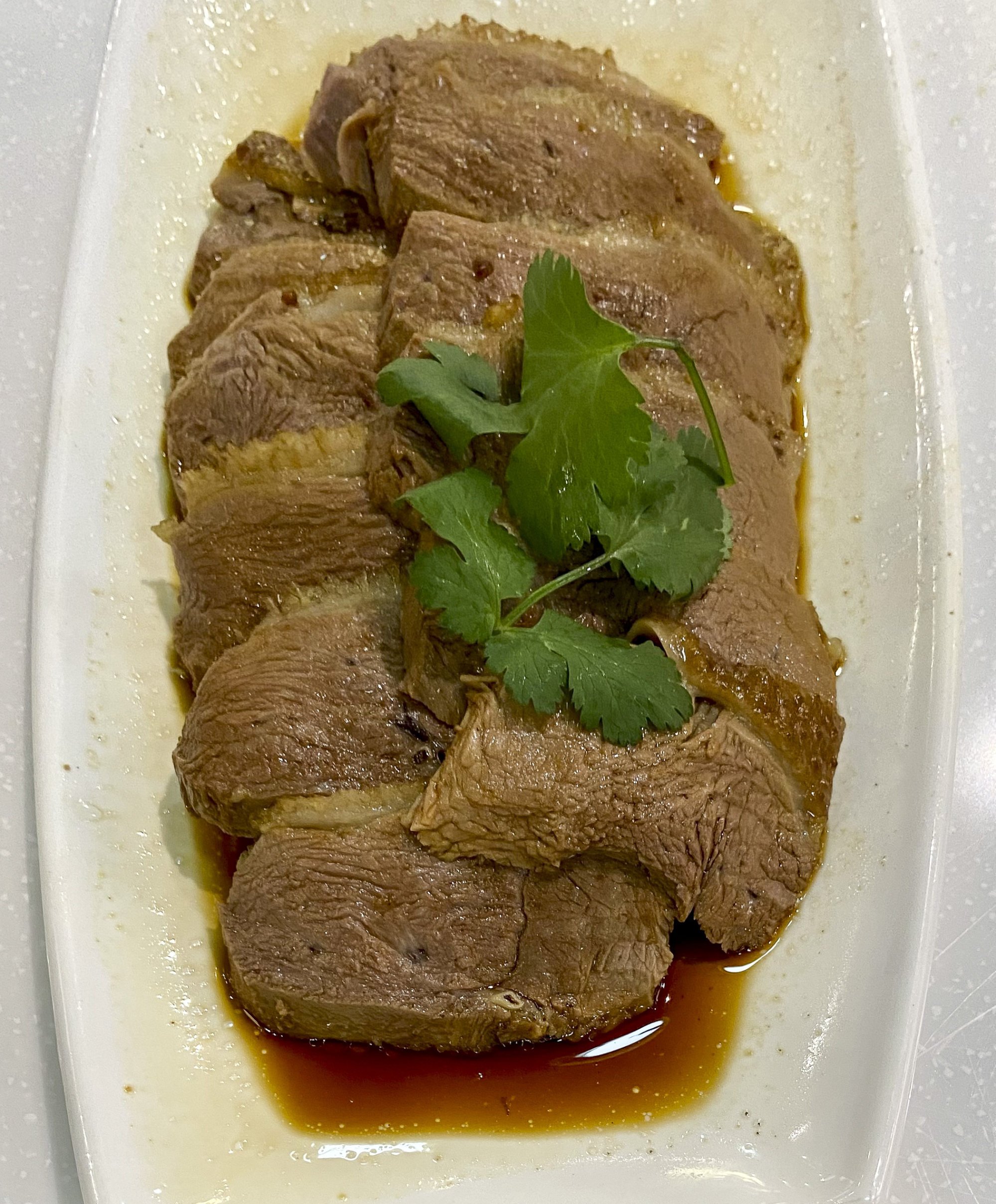 The friendly manager recommended the
double-boiled soups
, so we tried two. They were excellent – pork tripe with dried turnip (HK$68 for a small portion) was a slight variation on the more usual version made with salted mustard, and had a nice peppery flavour. Double-boiled duck with salted lemon (HK$68) was not at all fatty, as you'd expect from something with duck, and the meatiness of the broth was tempered by the citrus zing.
The manager also recommended
steamed sticky rice cake
with dried turnip (HK$78). This was the most disappointing dish of the meal – the rice cake lacked a stretchy chewiness, and the filling was scant.
Baked chicken with bean sauce (HK$198 for half) was served at the same time as the pan-fried noodles with vinegar and sugar (HK$118), a dish that often comes at the end of the meal. While the sauce for the chicken was delicious (it would have gone well with a bowl of rice), the chicken had absorbed none of its flavour, making us wonder if they had been cooked separately then assembled just for the presentation.
The noodles were a very good version of this classic dish. Cooked with plenty of yellow chives, the slight oiliness of the noodles was balanced by the vinegar and sugar.
We were still hungry at this point, so ordered two more dishes. The shrimp and crab balls (HK$168) had us wondering which was which – they tasted the same; only the shape was different. But we enjoyed the bitter flavour of the
mustard green
with deep-fried pork fat (HK$118), although it could have been cooked a little longer, to soften the pungency of the whole fried garlic cloves in the broth.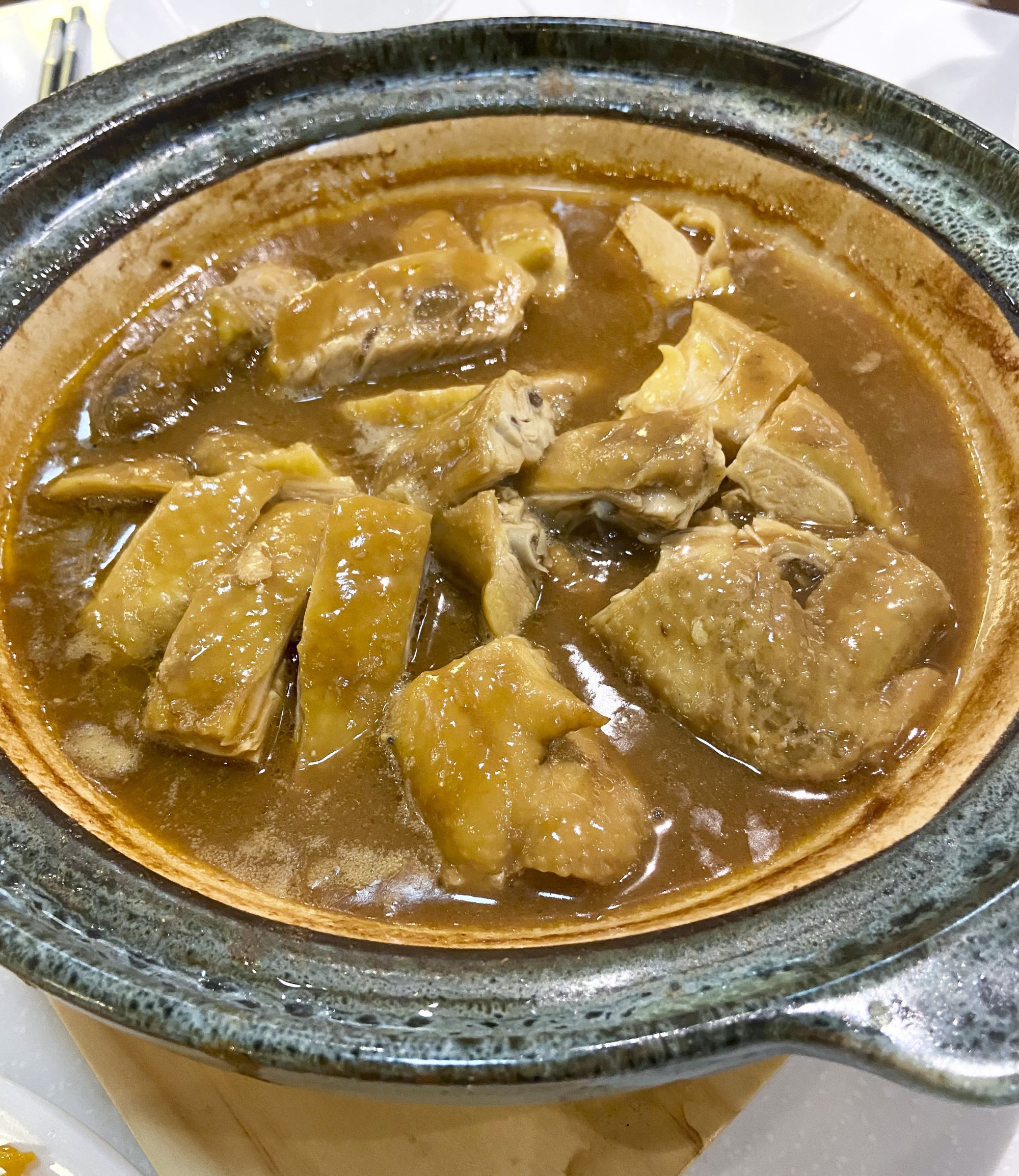 Best Chiu Chow Restaurant, Fortis Tower, 117-119 Jaffe Road, Wan Chai, tel: 2185 6718. About HK$350 without drinks or the service charge