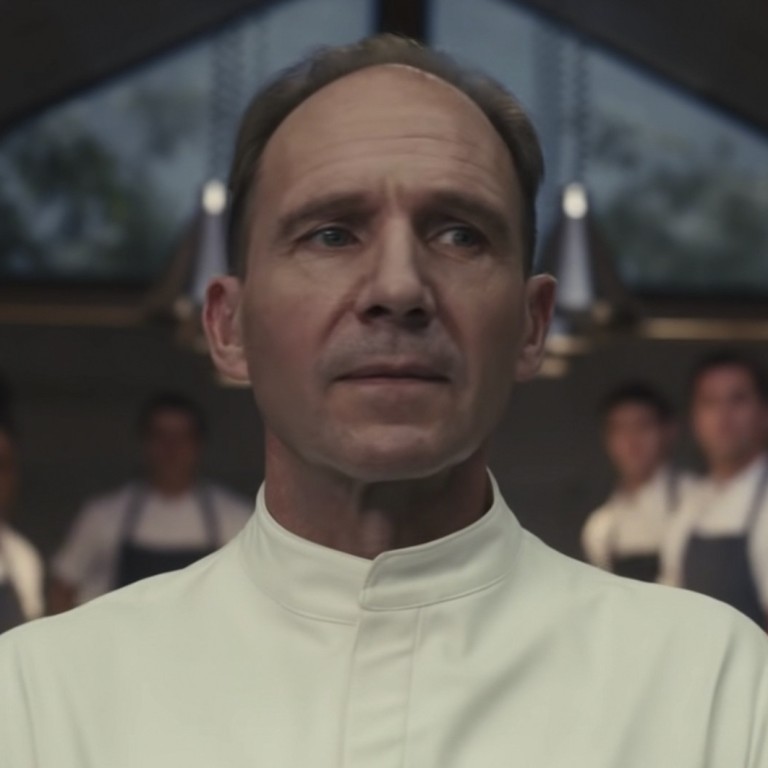 The Menu film starring Ralph Fiennes and Anya Taylor-Joy gets the cult of fine dining so right with its insufferable foodies and egotistical chefs
The first trailer for the dark comedy, starring Ralph Fiennes as a frosty celebrity chef and Anya Taylor-Joy and Nicholas Hoult as diners, dropped on June 1
The movie – release date November 18 – looks like it nails the ridiculousness of luxury restaurants today, while echoing survival favourites like Squid Game
Having reviewed restaurants for more than 15 years, I've always told those new to the game to avoid describing anything as "to die for" – we love food, just honestly not that much.
Fittingly, this hyperbolic life-or-death trope is now the premise of The Menu, a new horror-comedy film starring Ralph Fiennes, Anya Taylor-Joy and Nicholas Hoult, the delicious trailer for which dropped on June 1.
Fiennes plays Slowik, the emotionless executive chef of high-end restaurant Hawthorne – a churchlike vision of floor-to-ceiling glass, sharp angles and haughty minimalism, located on a grey and barren island; it's a mixture of fine-dining temples Noma in Copenhagen, the far-flung Koks in the Faroe Islands, and the otherworldly, esoteric Vespertine in Los Angeles.
"Over the next few hours, you will ingest fat, salt, protein and, at times, entire ecosystems," Slowik drawls. "We're eating the ocean," a woman breathes, emotionally.
I'm immediately triggered by this exact type of snobby overhyping of the basics. I'm reminded of a restaurant in Hong Kong that once described itself as serving "ingredient-based cuisine", as though it were the exception rather than the norm.
It's clear something more sinister is at play, and much like survival thrillers The Hunger Games and Squid Game, the guests of Hawthorne quickly learn that Slowik is the gamemaster – not a subtle comment, perhaps, on how modern diners are frequently beholden to the ego of the chef.
It reminded me of how, in December 2021, a post by food blogger Geraldine DeRuiter that hysterically recounted her experience at the Michelin-starred Bros' in Lecce, Italy, went viral, thanks to a particularly controversial course of citrus foam – served in a plaster cast of the chef's gaping lips. "Absent utensils, we were told to lick it out of the chef's mouth," DeRuiter wrote, and the food world gasped.
Of course, there will always be those who lap up such things. (Famed chef Gaggan Anand, after all, has persuaded legions of diners to unabashedly tongue their plates for a course titled "Lick It Up", most recently at his residency at the Mandala Club in Singapore.) You can bet that The Menu's Tyler (played by Hoult) and Margot (Taylor-Joy), a yuppie couple with the kind of disposable income that enables them to make the pilgrimage to Hawthorne, would have done (albeit reluctantly, in Margot's case).
Tyler's wide-eyed fascination and constant photo-taking mimics the antics of all those insufferable foodies that I've come across while dining out who will smugly peacock their ability to pick out the tiniest, most obscure ingredient and write flowering odes to their meal on Instagram. Margot's look of disgust as she watches Tyler dab tears from his eyes with a napkin is, perhaps, one of Taylor-Joy's most expressive moments on film yet.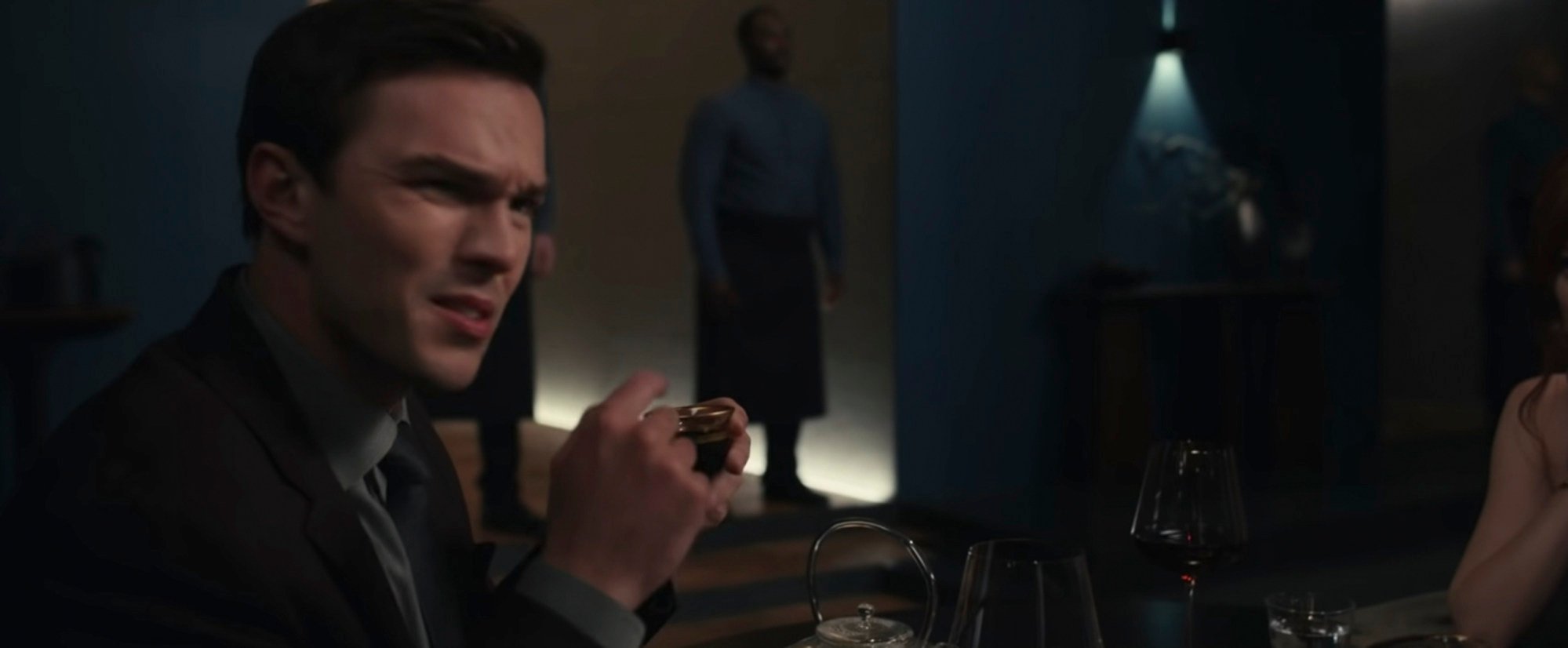 The trailer reaches a climax as Slowik, addressing his culinary captives, hints at a night of horrors to the increasingly frantic thumping rhythm of his brigade shouting "Yes chef!" Yet Tyler – still pecking at his meal and seemingly oblivious to the mortal peril that awaits him and his fellow diners – interrupts the sociopath's dramatic monologue and sinister plan to question: "Is that bergamot I'm getting, chef?"
The eyeroll and affirmative that he receives in response is, as they say, *chef's kiss*.
The Menu will be released in the US on November 18, 2022.