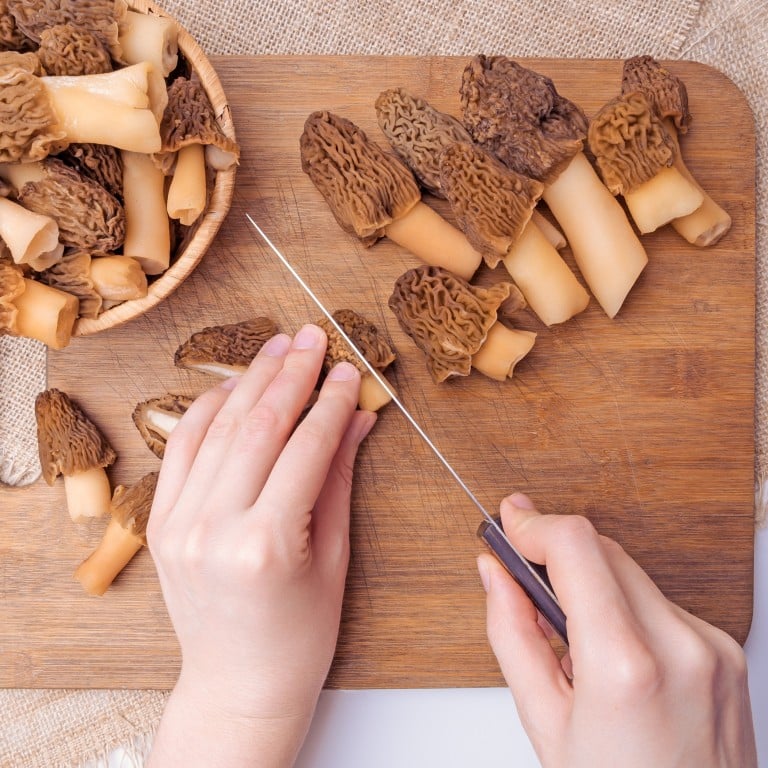 Why are morel mushrooms so loved by Hong Kong chefs? They're bursting with savoury flavour and full of amino acids and antioxidants
Popular in most cuisines for their flavour and healthy properties, morels are incredibly difficult to cultivate
Hong Kong-based chefs Shane Osborn and Teruhiko Nagamoto (who uses burn-site morels) share how they're using them in their restaurants Arcane and Nagamoto
The knobbly, cone-capped morel mushroom, prized for its exceptional ability to imbue and absorb flavours and its health benefits – an average morel contains over 20 kinds of amino acids and is high in antioxidants – is an enduring kitchen classic.
Its arrival on store shelves, in tandem with similarly covetable ingredients such as asparagus and wild garlic, signals the start of the spring or summer season, depending on which region it grows in.
The optimal growing conditions for morels are difficult to pinpoint, too. Some seasoned morel hunters will sniff out the fungi from sites ravaged by wildfires – while anecdotal, enthusiasts report the intriguing phenomenon of morels cropping up from scorched earth in the spring following such a blaze.
In 2014, researchers from the University of Montana and University of Washington descended upon Yosemite National Park in California to study a 60-acre (24-hectare) plot that had burned during the 2013 Rim Fire. They discovered that morels were mostly found fruiting in patches where the forest floor had been completely blackened.
Their discovery echoed the pattern of morels cropping up after the 2012 Duck Lake Fire in the US state of Michigan and fires in the Great Smoky Mountains National Park in the state of Tennessee in 2016.
These "burn-site morels" are scientifically known as Morchella exuberans, and while few chefs have specified using this variety of mushroom, they are currently on the menu at Nagamoto in Central, Hong Kong.
The eponymous restaurant headed by chef Teruhiko Nagamoto features a frequently rotating seasonal menu. A recent dish notable for its clarity of flavour and ability to encompass the scent and flavour of spring marching into summer is the Japanese wagyu beef sukiyaki with French morels and pickled egg yolk.
"The morels are washed and soaked in water for two hours before steaming and slicing," says Nagamoto. "The morel water is reserved for making the sukiyaki sauce, according to my recipe, with the inclusion of Japanese soy sauce, mirin and red wine. Then the morels will be cooked with this special sukiyaki sauce and stir-fried lightly in front of guests before serving."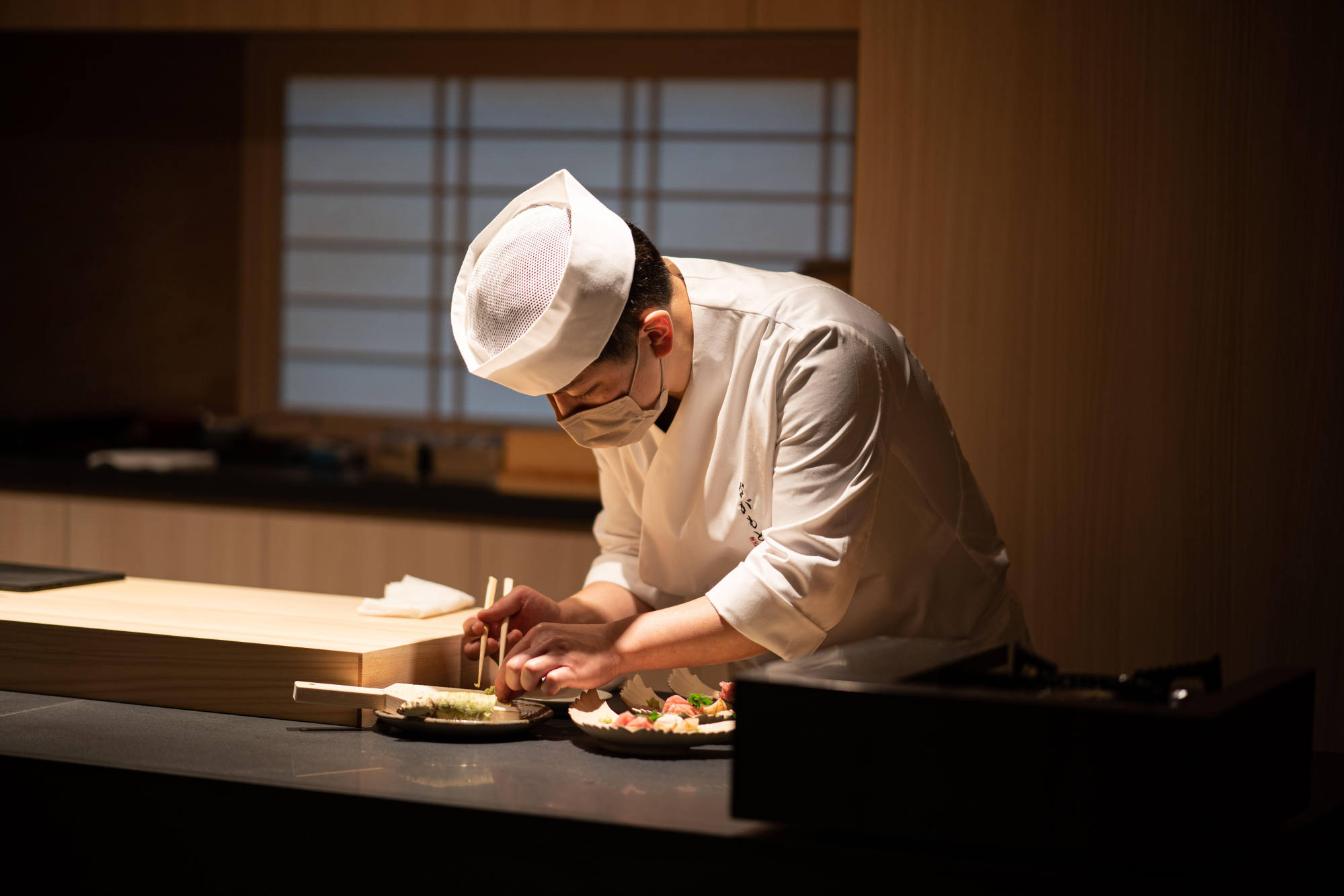 The chef rarely selects ingredients from outside Japan for his menus; however, he makes an exception for the French fungi.
At Arcane in Central, executive chef Shane Osborn oscillates between smaller varieties from southwest France, larger, fuller Yunnan morels (known as "lamb stomach mushrooms" in Chinese) harvested in southwest China, and morels from Türkiye.
"The flavour is meaty, and pairs very well with many ingredients," Osborn explains. "Each region's morels are different, but we feel the French ones are some of the best, as they are smaller and meatier with even more depth of flavour."
Currently, Osborn has made good use of Yunnan morels, which are stuffed with tofu and braised in a deeply flavoured shio kombu broth before being served with pan-fried sea bass and green asparagus.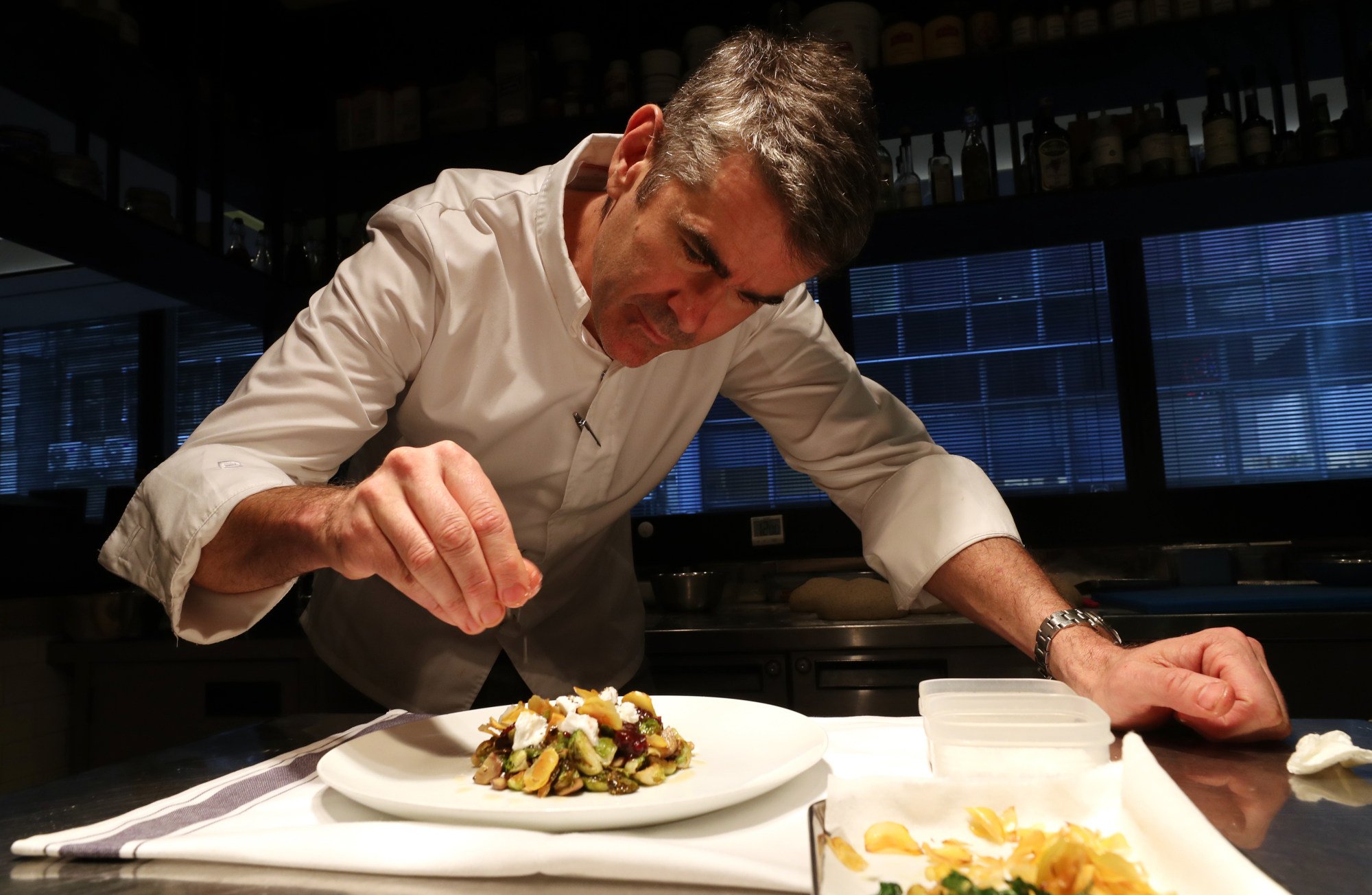 So coveted are these wild fungi that two Danish biologists, Jacob and Kasten Kirk, have made it their lifelong mission – since 1977 – to successfully cultivate morels indoors, in a climate-controlled situation.
The Danish Morel Project, after more than 40 years of extensive research at the Royal Veterinary and Agricultural University and the University of Copenhagen in Denmark, managed to develop a reliable method in 2005. This involves the development of artificial morel soil for a stable growing foundation.
The biggest advantage of cultivated morels, whether you're a home cook or a chef, is the fact that they are completely clean and free of the usual dirt, grit and bugs (and the occasional snail bite). Whether the flavour matches up to their wild counterparts, however, is up for debate.
The Kirks have at least one advocate – Danish chef Kenneth Toft-Hansen used the Kirks' dried black morels for his main course for the 2015 Bocuse d'Or competition in Lyons, France, and commented that the "appearance, consistency and aroma of the morels were of exceptional quality" and that "after cooking, the dish tasted as if it had been made from fresh morels" and had little to no bitterness.
Toft-Hansen took home sixth place in the championships.
The "morel" of the story is this: when it comes to fine fungi, wild or not, the most important thing is how you use them in order to harness their full flavour potential.