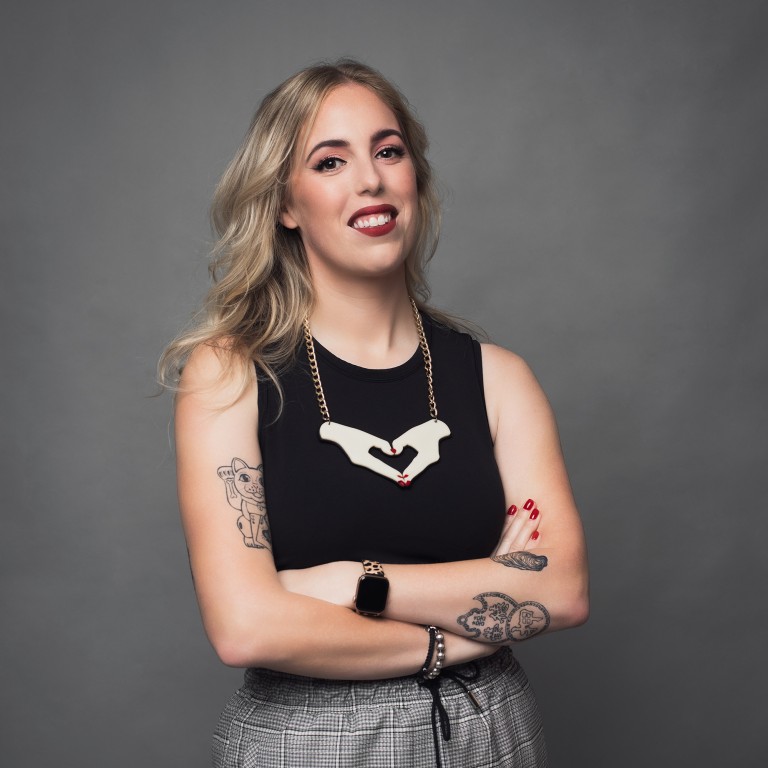 How Asia bar industry expert Holly Graham found her calling and why she's now telling the stories of its people
Holly Graham talks about her journey to becoming Drink Magazine Asia's managing editor and how the Lion Rock spirit is still strong in Hong Kong's bar community
Her new book, Cocktails of Asia, tells the stories of influential bars, drinks and the people behind them
"I think a lot of the world has looked down on Hong Kong's drinks industry in the past. They look at us and think, 'Oh, they're a budding bar scene,'" Holly Graham says.
We're sitting on a comfortable leather sofa in Kuromaru, a retro-outfitted Japanese bar on Wan Chai's Mallory Street, drinking elegant shochu-based cocktails as we discuss her life in drink.
"But here is a great example, with Japanese-style bars," she says, gesturing towards the bar, where smartly dressed bartenders calmly mix drinks. "You don't get many of them outside of Japan and maybe Taiwan. And here, we have so many long-standing ones."
The diversity of Asia's bar community is the subject of Graham's debut book, Cocktails of Asia. Published in June 2022 by Hong Kong printing press Man Mo Media, it is described as a "love letter to the bar industry and … the people and places behind it".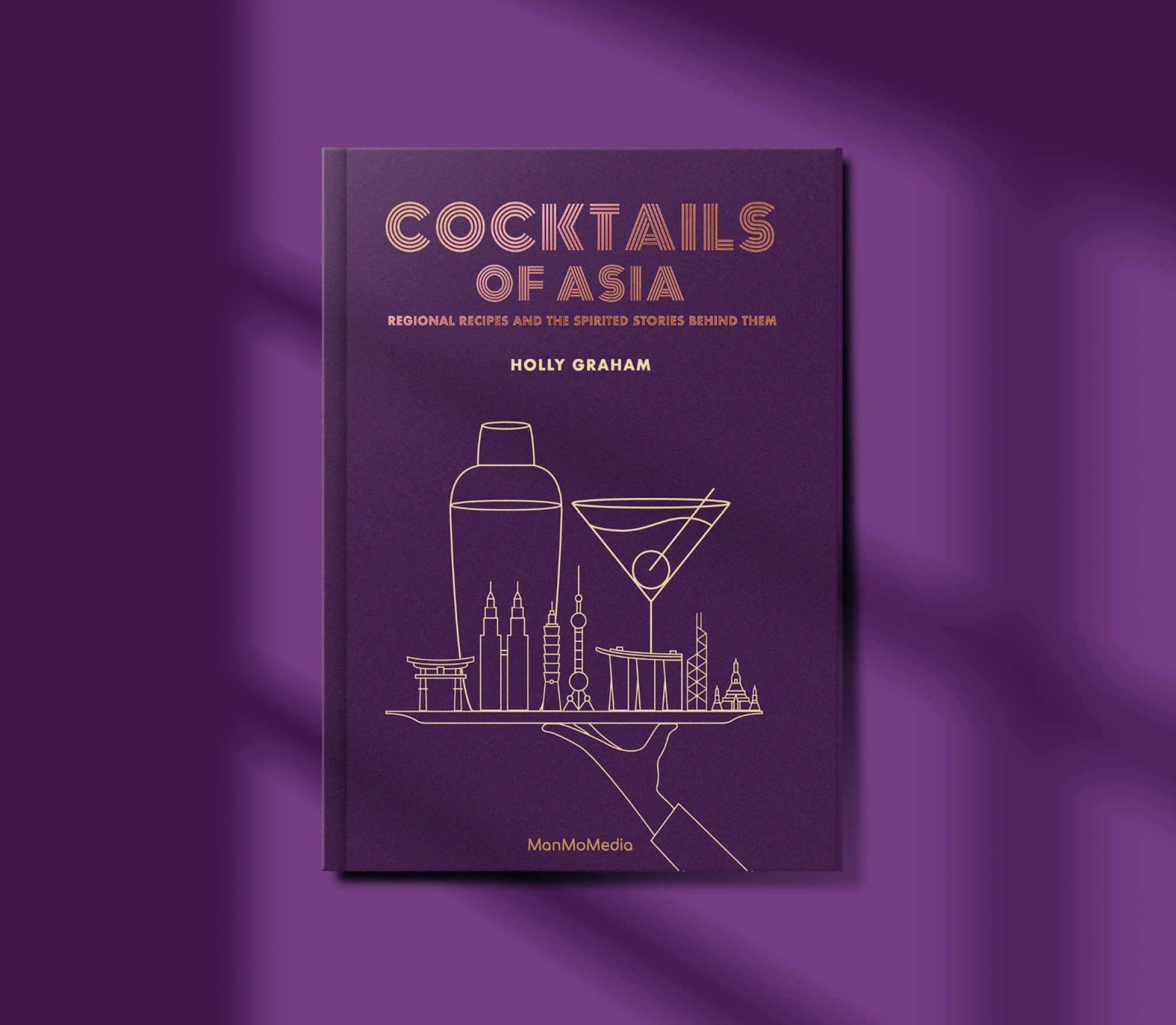 The 200-plus-page book introduces iconic and influential bars from around Asia, from Mumbai to Shanghai, as experienced and appreciated by Graham herself. Each chapter focuses on the personal stories of the people behind the bars, and the recipes that represent their contribution to the regional bar scene.
For 35-year-old Graham, who grew up in a council estate in East London and graduated into the 2008 recession, the journey to becoming one of Asia's most prominent voices in drink was something she had certainly never imagined.
"I grew up with not very much. We never travelled because my parents couldn't afford it, but I was very lucky to go to university and that I had a very creative dad and a mum who would push me to go further," she says. "She always told me to chase every opportunity – to just go ride the wave, because 'you don't know when it's going to stop'."
Before leaving the UK, Graham had only ever been to two countries, but a sense of wanderlust had already been instilled in her at the age of 16, when her grandfather showed her slide shows of his trip to South America.
In 2011, at the age of 23, she packed her bags for Thailand, where she taught English to young children three hours north of Bangkok. Later she would move to Seoul, and eventually travel to Hong Kong.
"The electricity just caught me," she says, and after interviewing for a teaching job in Hong Kong while on a Trans-Siberian train in rural Mongolia, she moved over in 2014.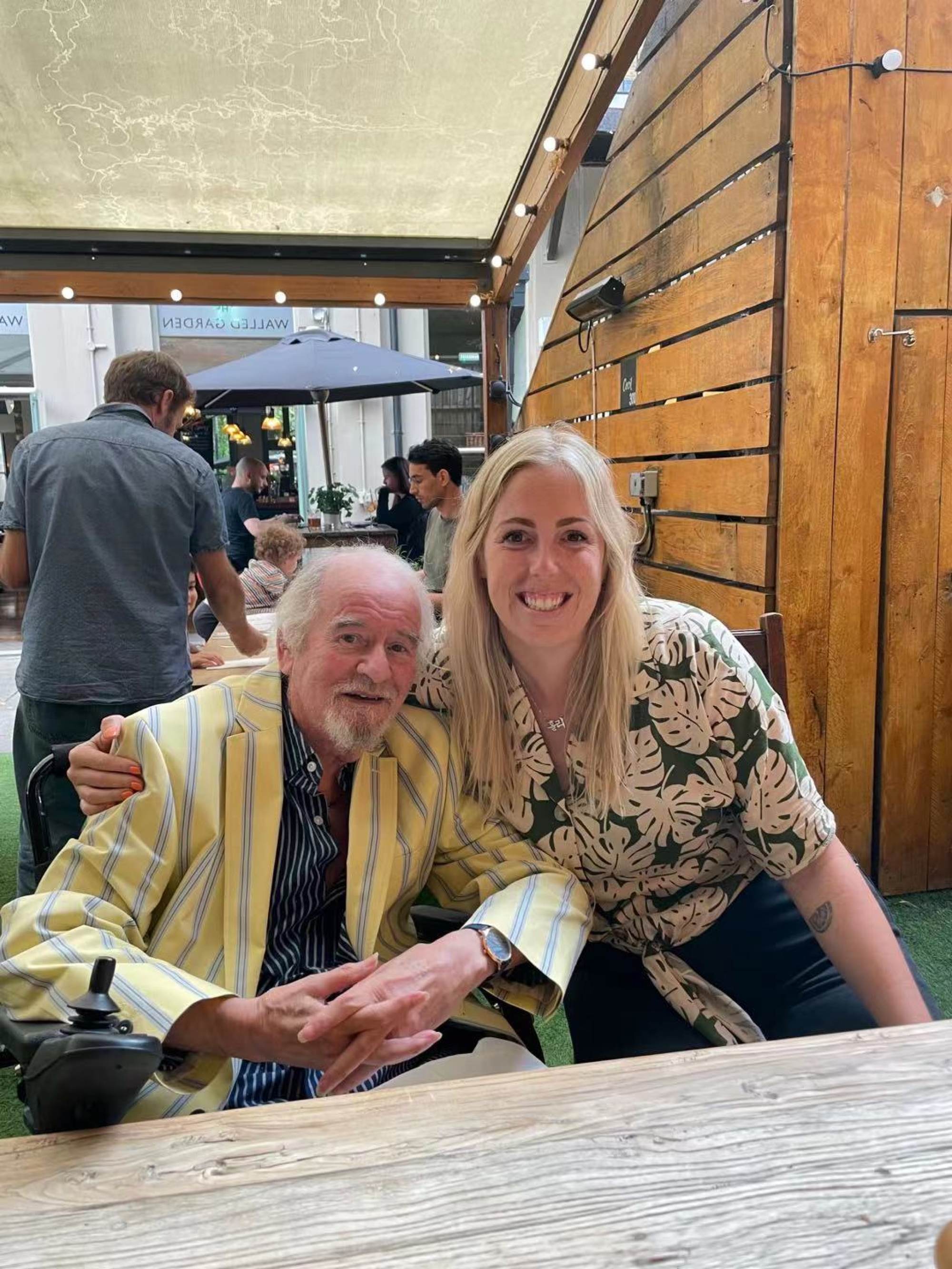 The next chapter of her life was written, quite literally, in words, as she shifted from teaching to writing for local English-language media platforms – first about food, and then increasingly on bars and drinks.
One of the pivotal moments in her career ironically came when she abruptly left the popular listings magazine she was working at, went to "get drunk" at The Old Man bar in Central, on Hong Kong Island, and ended up with a part-time bartending job the next day.
During her time there, Graham learned more about life "behind the stick", giving her a greater appreciation for the art of the cocktail. (It was, she laughs, a far cry from the harassment and sticky floors of the Scream pub she worked at during her university years.)
A second pivotal moment was meeting Theo Watt, the publisher of Drink Magazine Asia, at The Union Trading Company bar during a spontaneous trip to Shanghai with Beckaly Franks, co-owner and head bartender of Hong Kong's The Pontiac.
"At around 2am and many cocktails in, I told Theo how much I loved his magazine and would love to work for them. Fast-forward a year and I was, and this really kick-started my career in the bar industry," she writes in the book.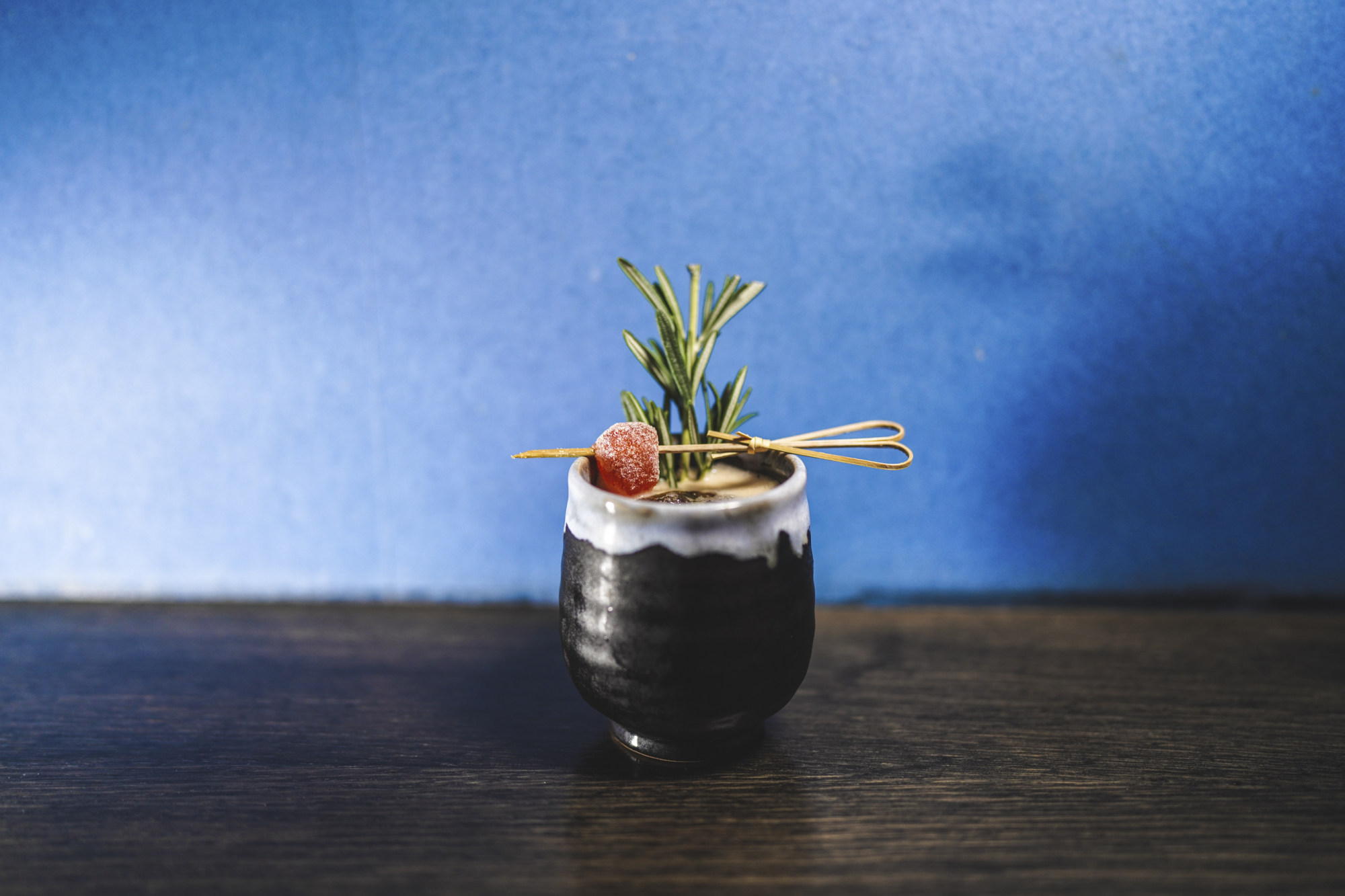 Now, having worked in Hong Kong for the best part of a decade, Graham has seen the many changes – good and bad – in the city. She says that the Lion Rock spirit is still well and truly alive among the bar community here.
"I've seen so many [bartenders] grow up here, and there are so many more independent bars here now, which is a testament to Hong Kong's grit. Hong Kong still has that energy that drew me to it in the first place."
She describes the hardship that the local bar industry went through at the tail end of the 2019 anti-government protests and the beginnings of the Covid-19 pandemic in 2020.
"I remember crying at Coa. We were six months into Covid. [Co-founder] Jay Khan was saying, 'I don't know if we can survive this.'"
Survive the bar did. In fact, it flourished: Coa was named the No 1 bar in both the 2021 and 2022 edition of the Asia's 50 Best Bars list, of which Graham is academy chair, with Hong Kong also having a record number of entries in the latter.
"All the bars I love are still around, and it's a real testament to how good they are," she says.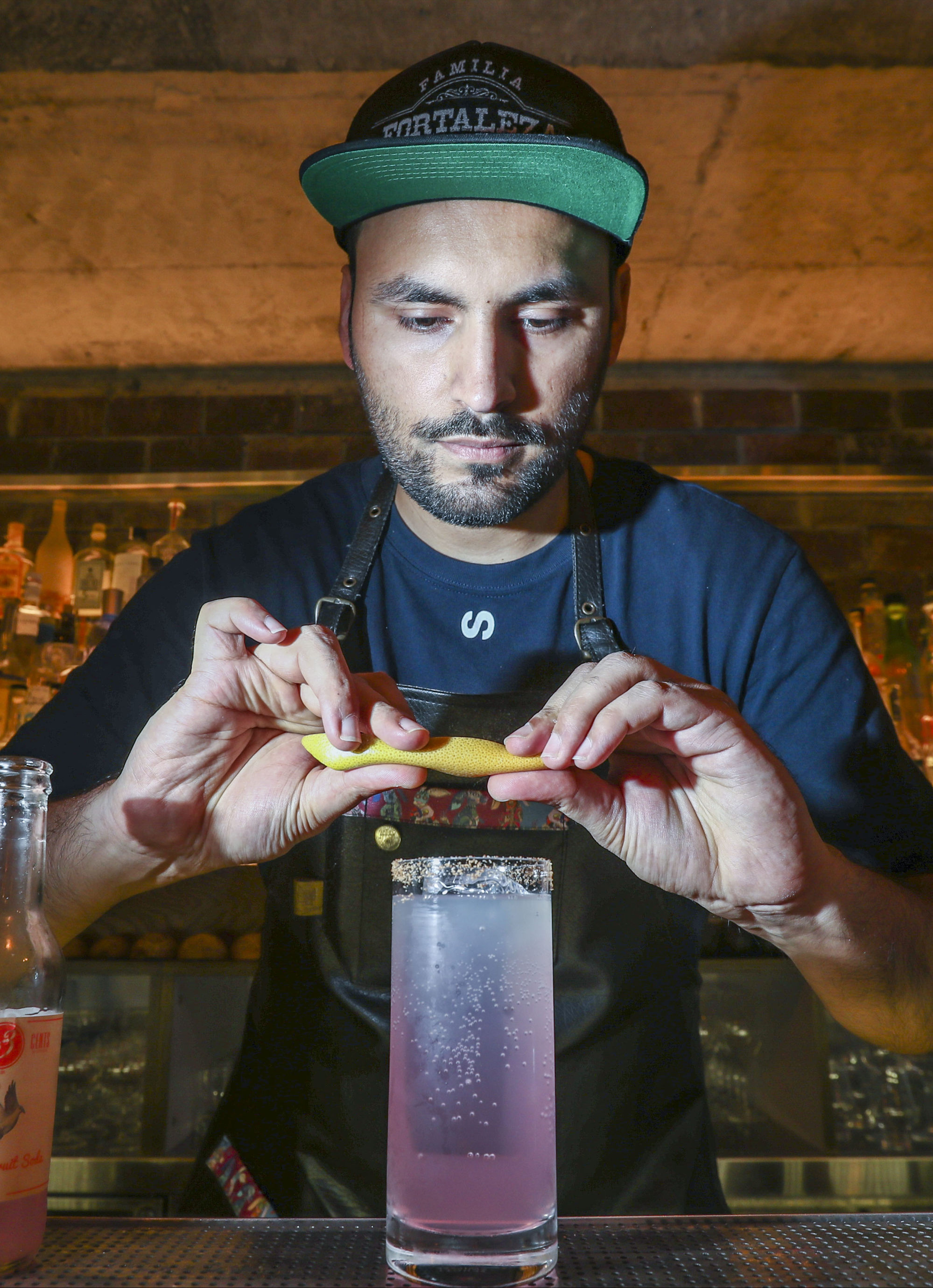 For Graham, the resilience of the bar industry in Hong Kong was another driving force for writing Cocktails of Asia. "It just seemed like an appropriate time to write."
The idea of the book came during a 21-day quarantine in Hong Kong, after going home to visit her mum in England, who was diagnosed with stage-four cancer in early 2021.
"I got super introspective and that's when [publisher] Adele [Wong] and I started talking about the book," she says. "From inception to print, it was six months."
As for what's next, she harbours fantasies about opening her own bar.
"I don't know what it would be called, but it would be quite a mishmash. I want an 'anything goes' bar, but not one that's overly curated. I like the term 'high-end serves and low-key vibes'. We'll see."