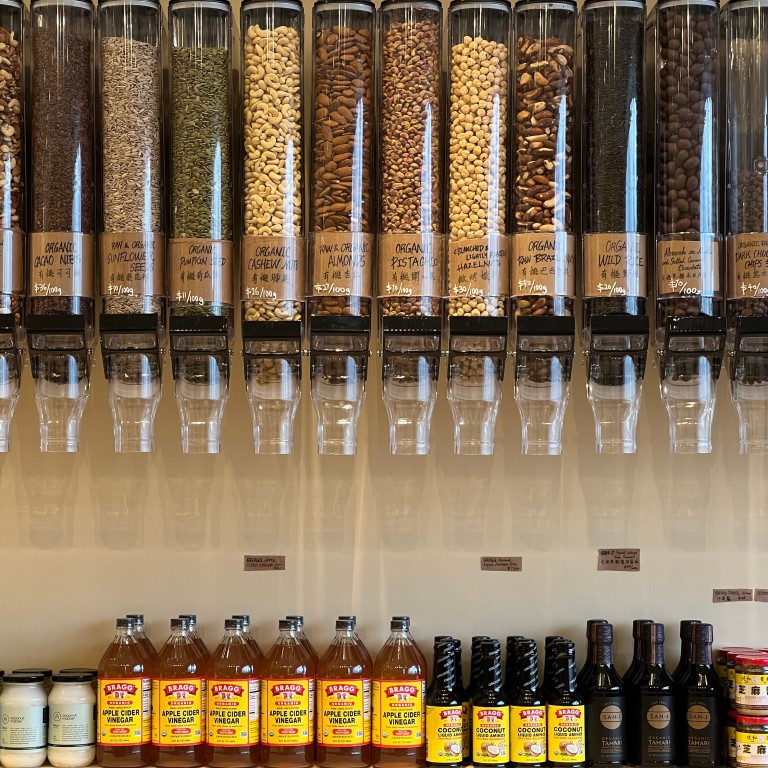 Zero-waste bulk food and eco-friendly product retailer Live Zero in Hong Kong to open new flagship store, part of founder's fresh strategy
Live Zero founder Tamsin Thornburrow had to rethink her business after in-store sales fell during the coronavirus pandemic and many customers left Hong Kong
Its new combined warehouse and flagship store in Quarry Bay will allow Live Zero to host events to educate residents about plastic-free, zero-waste living
In 2017, Tamsin Thornburrow had a vision to bring more visibility to the concept of bulk food stores, as well as more eco-friendly and plastic-free products.
This July, she will launch the third and largest branch of Live Zero in Quarry Bay, in Eastern district, which will feature wares from her brand Thorn & Burrow, as well as bulk foods, beauty and household products.
Located in an industrial warehouse space a few minutes walk from Tai Koo MTR station, the de facto flagship store features large islands with shelves stacked with items such as kitchenware and fabrics, and deep wooden barrels filled with loose grains and pulses, in addition to a growing collection of water bottles and other reusables.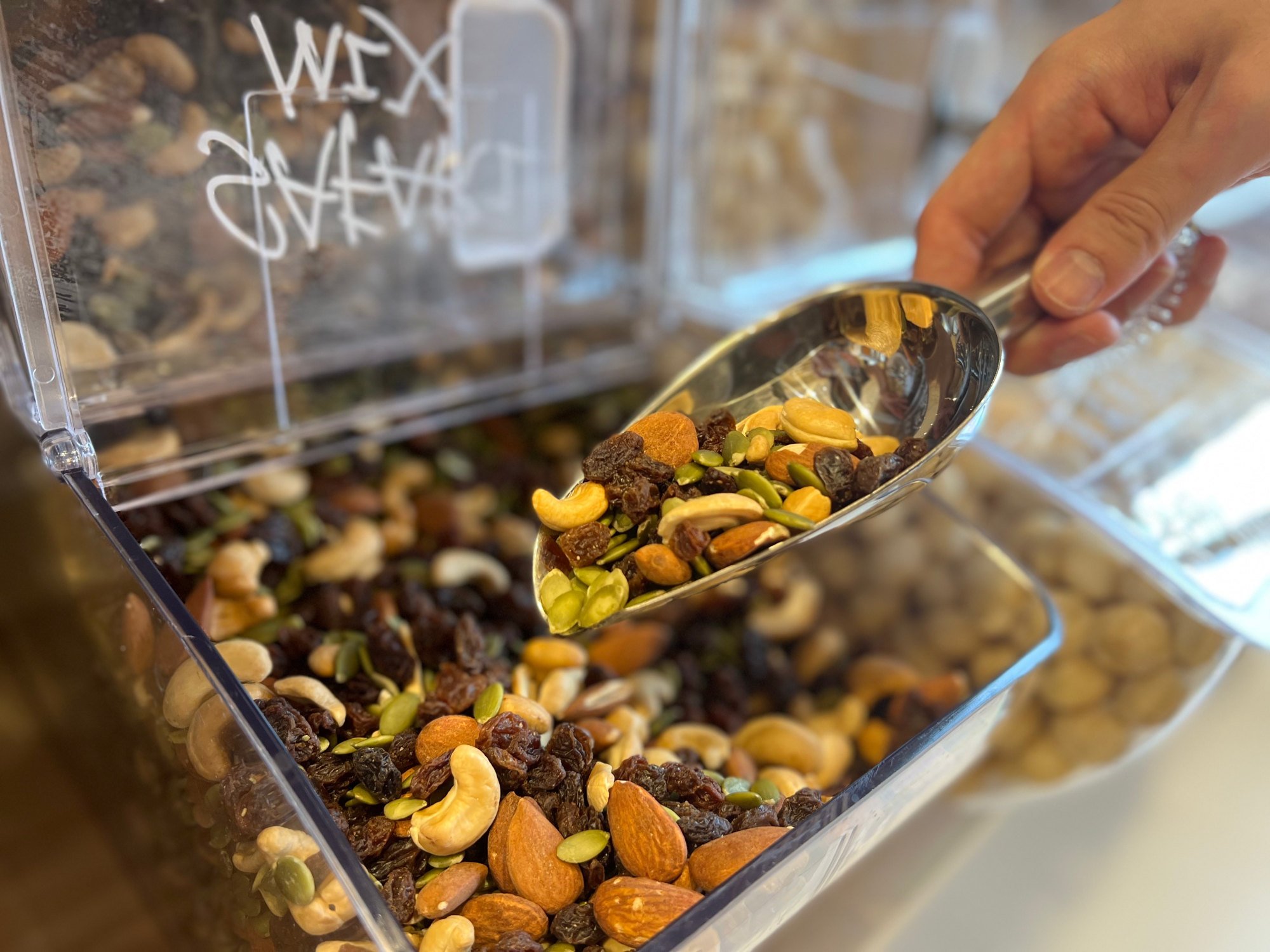 "In 2021, we closed down our beauty bulk store concept in Sai Ying Pun, and at the same time, a few staff members left Hong Kong," says Thornburrow. "We were down to half our headcount, running a lean team at that point. It was probably the most difficult time for me since we opened in 2017." A lot of Live Zero's long-time customers have also left, or are in the process of leaving, Hong Kong, she says.
Thornburrow took stock and rethought the business. "I broke it down, it was sink or swim. We were in desperate need of a warehouse space; however, we couldn't open up a warehouse until we had another retail store – and vice versa." This conundrum resulted in her selecting a mixed-use commercial building in which to build both in one location.
Like many businesses in Hong Kong, the company has been affected profoundly by the coronavirus pandemic. "Sales have definitely been slower the past two years because of the pandemic," she says. "We had to invest in a commercial dishwasher for each store location, as currently all the scoops need to be sanitised after every use. Constantly cleaning and sanitising every surface means a lot more work for our staff."
There were pivots, too. "We started offering our bulk food products online, packaged in paper bags, so that customers who were afraid to go out would still be able to purchase our bulk products safely and plastic-free."
Now that the situation in Hong Kong has stabilised somewhat, Thornburrow is excited to use the new space to host workshops and events where they can "educate and encourage people to be more conscious of their consumption and surroundings".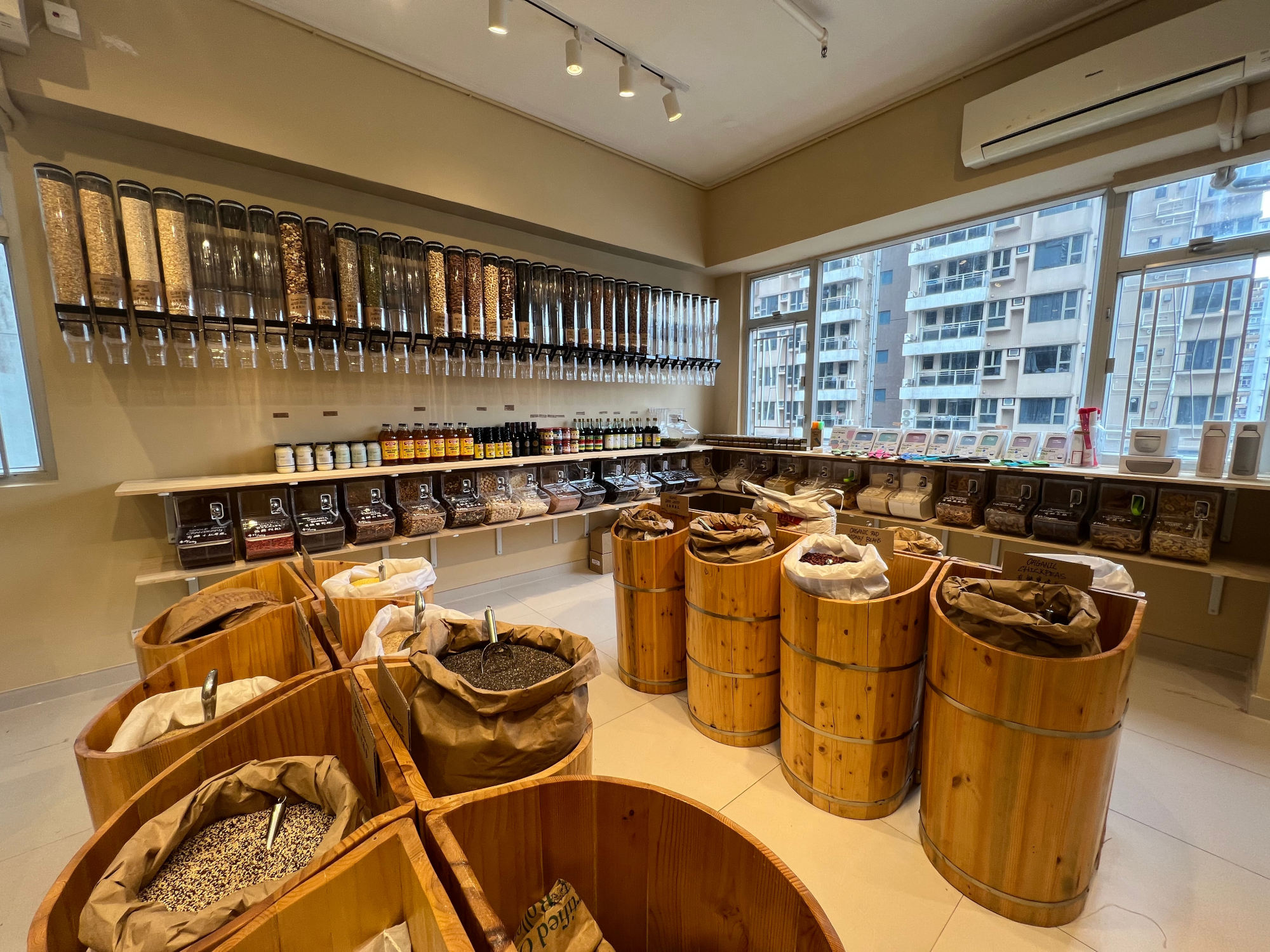 At Live Zero, Thornburrow is keen to recommend several new items, including "delicious vegan jerky, available in a range of flavours; our new calamansi kombucha on tap, perfect for summer junk trips; and our 100 per cent stainless steel ice lolly moulds".
The timing is right for launching the flagship as well, as a reminder of what Hong Kong residents can do to minimise their carbon footprint.
Because of the pandemic, customers have become more aware of plastic waste, says Thornburrow, pointing out the huge amount of single-use masks and takeaway containers, not to mention clinical waste from constant rapid antigen tests (RAT) and polymerase chain reaction (PCR) tests.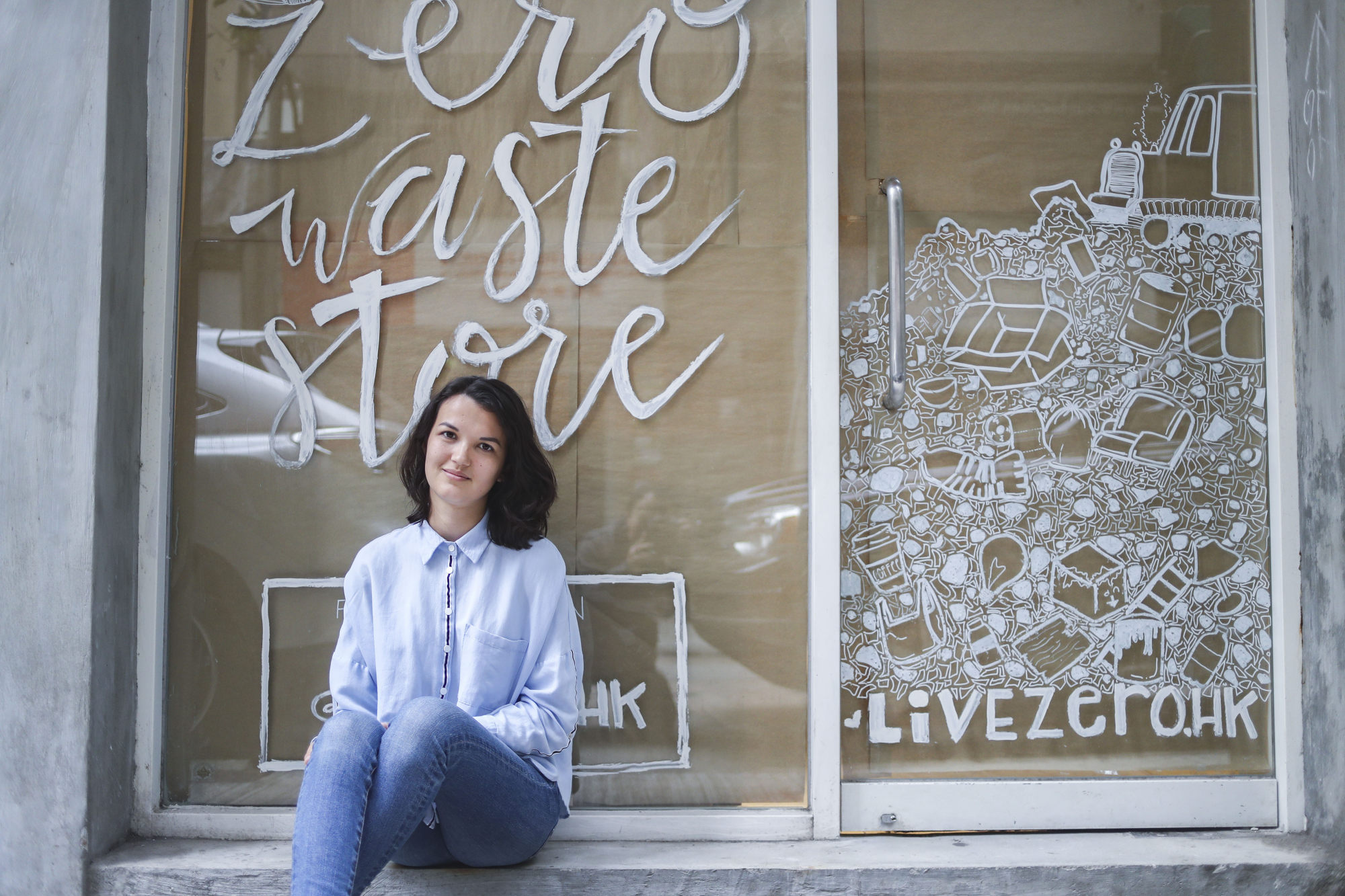 But after years in the business, she remains optimistic. "I've learned that to open up your own business, no matter what it is, you have to be passionate in your vision and goal. This was 100 per cent my passion project – I didn't know what Live Zero would become. I just wanted to make a difference and start somewhere. Our community is very important to our success and future, as without them we wouldn't be here today."