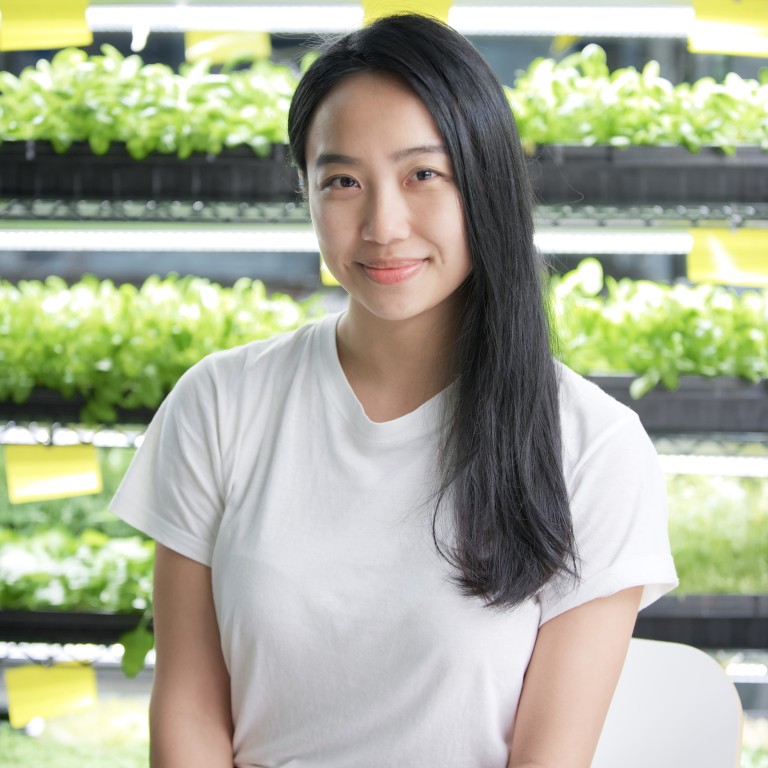 Urban farmer who set out to make dining more sustainable in Hong Kong on bringing the 'magical' taste of fresh produce to the city
Jessica Naomi Fong of Common Farms is on a mission to bring nutritious herbs and greens to tables across Hong Kong, and teach people about using fresh produce
'I just want to represent Hong Kong,' she says of Common Farms being named among 50 global young change-makers by the World's 50 Best Restaurants committee
From experimenting with growing tomatoes on a 400 sq ft plot of land on Hong Kong's Cheung Chau island to moving into a brand new 9,000 sq ft (840 square metre) indoor space in Kwun Tong, East Kowloon, Jessica Naomi Fong's urban farming journey is now bearing some serious fruit.
Over the best part of three years, her company Common Farms has evolved from being a curious side project to an influential part of the culinary network in Hong Kong. Not just a small business that sells microgreens, delicate edible flowers and leafy vegetables, the organisation represents a new way for the community to engage with the food that they eat.
The work put in by Fong and her team of three has long been recognised by customers and advocates, but finally their mission was put on the world stage when Fong – and Common Farms – was named among The World's 50 Best Restaurants' new crop of "50 Next" change-makers.
The second edition of the list, announced at a live event in Bilbao, Spain, on June 24, "features 50 bright, young humans who are changing the world of gastronomy in unique and interesting ways". Previously, Hongkongers Kisum Chan (based in London, in the UK) and Adelaide Lala Tam (working in Rotterdam, the Netherlands) have been featured on the list for their culinary contributions.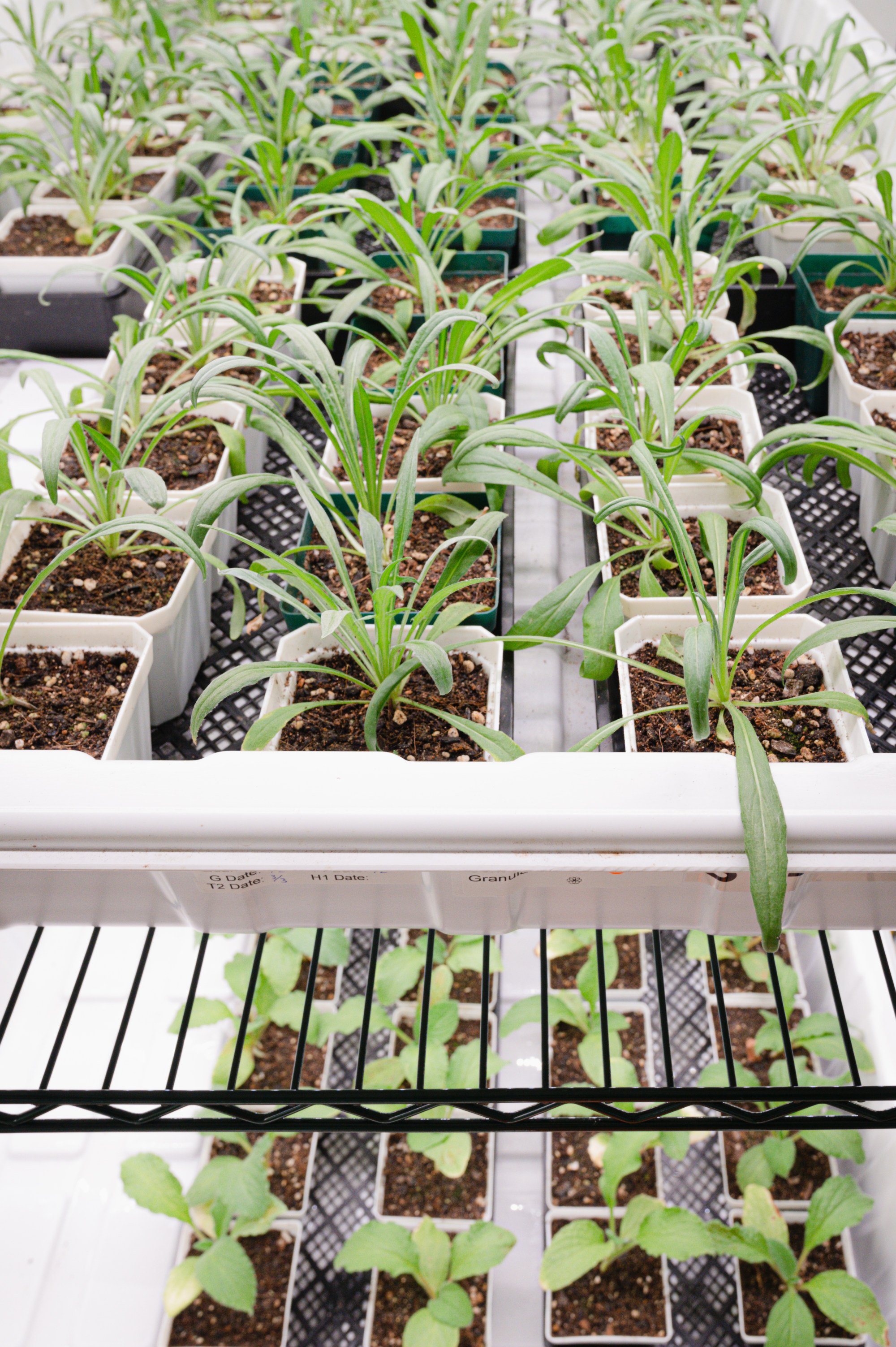 Fong is the first Hongkonger living and working in the city to receive the honour, but was too busy transitioning the Common Farms headquarters from Tin Wan to Kwun Tong – within the span of two short months – to attend the awards ceremony in person. The team officially moved into the new unit the same day the list was announced, and it has been a whirlwind since.
When we speak, Fong had just had an intense day filled with appointments: handing over the keys to Common Farms' old space, attending a doctor's appointment and dealing with the logistics of a shipping container that holds their new growing shelves. "And then I did a delivery to [French restaurant] Caprice myself because our driver wasn't going to make it in time before their lunch service," she laughs.
For the small team, that kind of hands-on approach is, well, common. Common Farms supplies an impressive roster of Michelin-star restaurants around the city, from Caprice to Roganic to Whey, a network that Fong has cultivated over the years. She still personally does the sales, face to face, and collaborates with restaurants to ensure the farm can produce ingredients that match their exacting standards.
Formerly a product development professional and the head of projects and development at The Caprioli Management Group, which runs restaurants such as Giando and Gia Trattoria Italiana, she is well versed in the vernacular of the food and beverage industry. Common Farms came about when she started thinking seriously about a fundamental issue in hospitality: food waste.
She saw how restaurants such as Giando could save money at the same time as improving the quality of their offerings by using locally sourced ingredients. By moving towards a more sustainable way of procuring produce – by growing them in Hong Kong, thereby minimising carbon emissions from logistics – the pay-off would also be a more nutritious, delicious product that is harvested fresh rather than languishing in a container.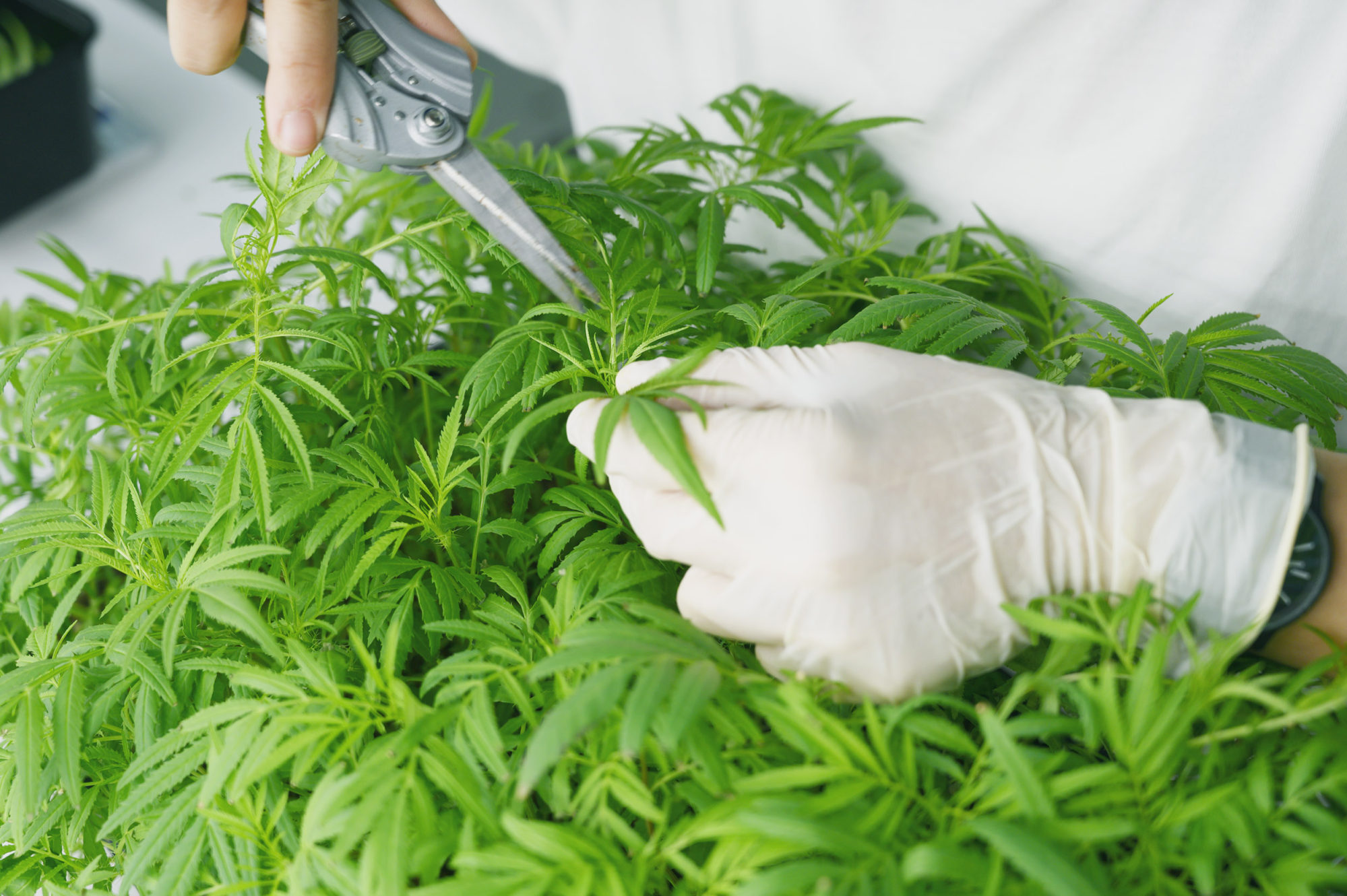 "When I was in Europe, I got to taste produce fresh and it felt pretty magical," she says. "But when they came to Hong Kong, I knew most people wouldn't be able to afford it. If people have the opportunity to try it, they are going to get more excited about food. People are going to be more inspired to eat better, eat healthier."
She was also spurred on by diet-related health issues within her family. "A lot of it has to do with access to fresh food, but also the cost and convenience," she says. "So I thought, how can we tackle all of these things?"
Fong rented a tiny plot of land in Cheung Chau for HK$7,000 (US$890) a month, with money she had saved from her day job, and just got stuck in.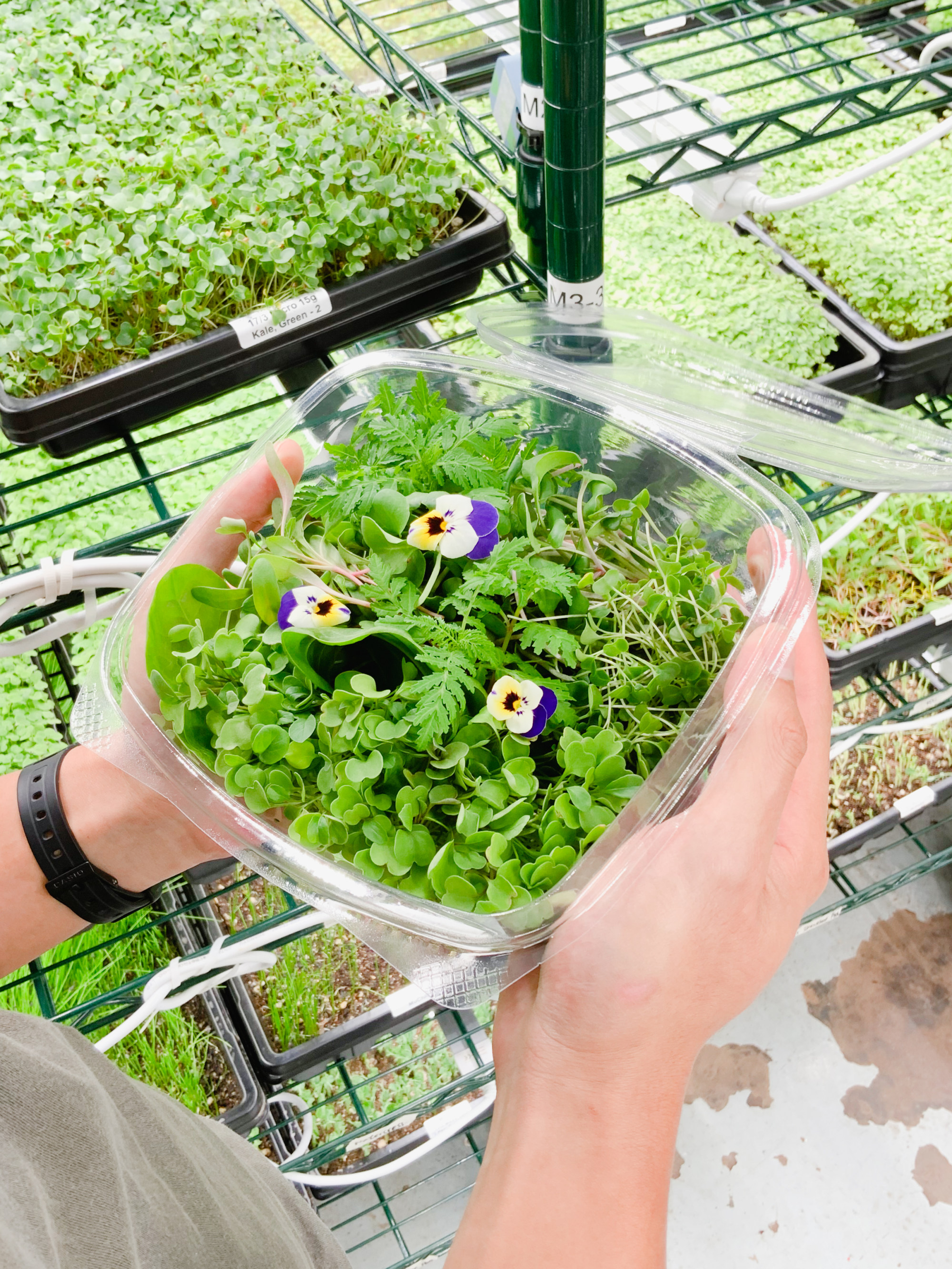 "I didn't even know how to build a farm. I didn't even know how to grow tomatoes," she says. "So where do I start? I was just constantly asking myself questions – or am I even asking myself the right questions?" She experimented, growing cherry tomatoes, and passing the fruits of her labour to friends and family.
"After a year, I realised I couldn't keep affording a pet project like this. I had to figure things out. But I was also too scared to go out and do the fundraising," she admits. "I didn't even know what I was trying to raise funds for."
She would continue growing in abandoned farms, borrowing spaces to grow edible flowers – at one point, she was tending to tomato plants on the rooftop of Fenwick Pier in Wan Chai, where Gia Trattoria was located, because her mother didn't want her filling their home with them.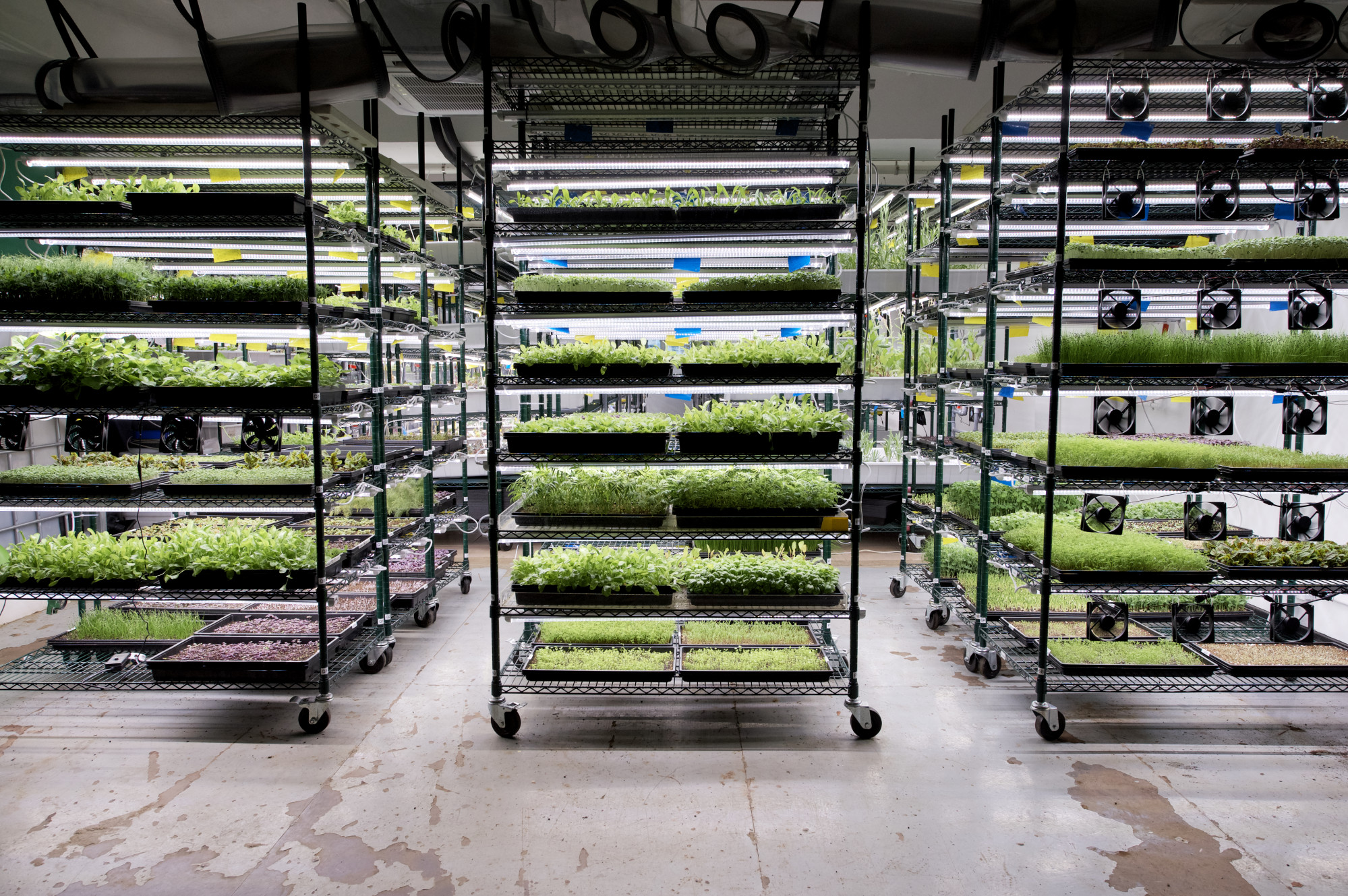 Figuring out her product offering was an organic process, she says. "When I started, I was just knocking on doors at restaurants. I was sending my price list out and then kind of building from there. Then the chefs start asking you, 'Hey, do you have this?' And then I would go find the seeds, and watch a YouTube video on how to grow it. I'd just try to grow as quickly as possible and get their feedback on it.
"It was really hard because it's a constant chicken-and-egg situation because if you don't have the produce, you can't sell. But if you don't start selling, you don't know what produce to keep on growing."
Today, Common Farms supplies around 30 different types of produce, from microgreens such as citrusy purple basil to vibrant edible flowers such as the bright blue borage. Fong wants to increase that inventory to around 40 to 50.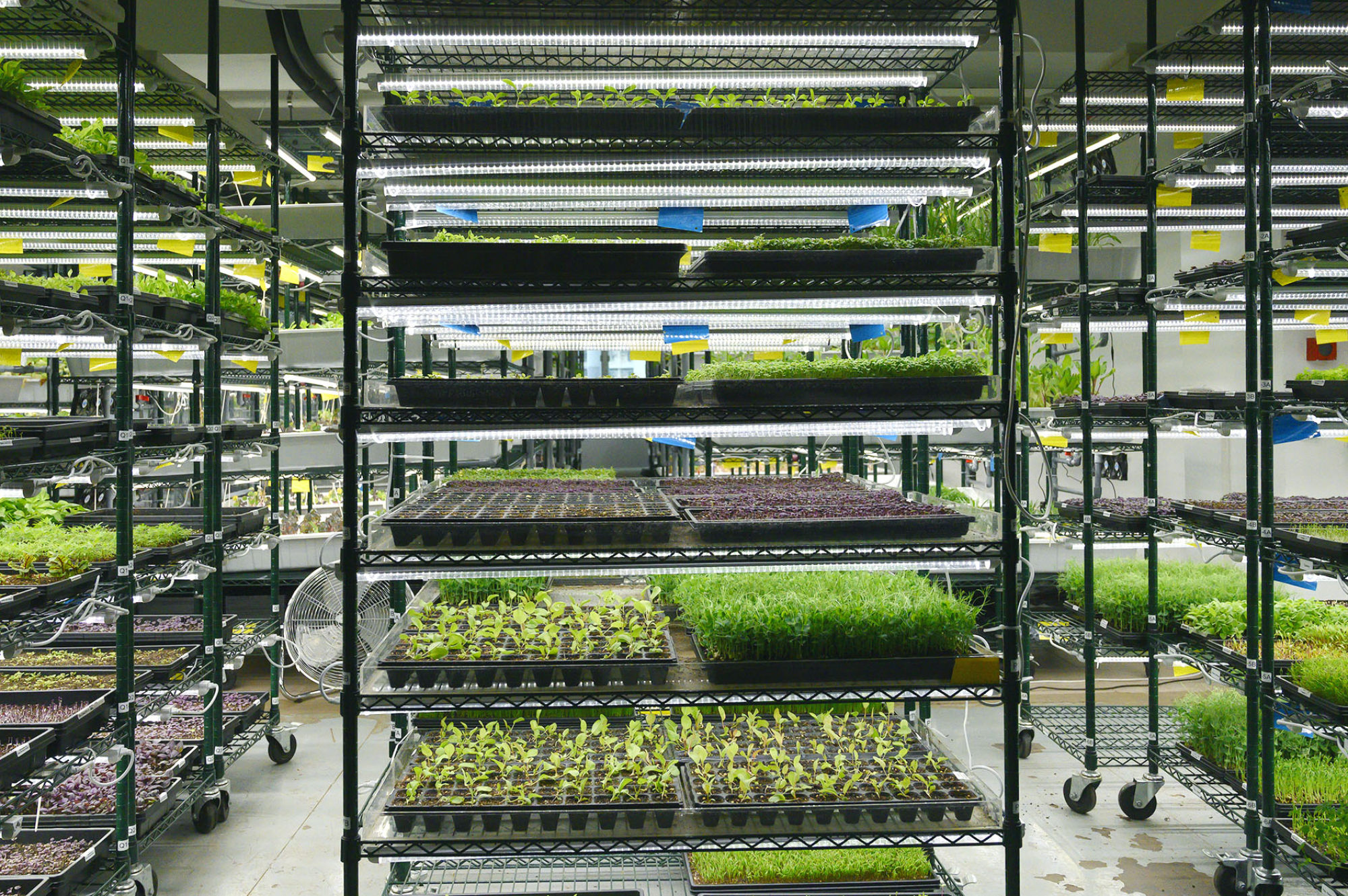 "We are growing a diverse range of things that have a lot of flavours," she says. "We grow them at all stages, from the micro leaf to the baby leaf, to the full size, and then the flowering stage. Now, we're starting to trial for some fruiting, so we're actually trying out Japanese melon."
Unlike some urban farms that focus on hydroponically or aeroponically grown produce, Common Farms still grows using nutrient-rich soil. "These are the principles that we want to hold. We can also compost relatively easily, and we actually engage with eight to 10 local farms to pass them our premium post-harvest soil so they can use it to nourish their land or their crops."
With its new location in Kowloon, Fong hopes Common Farms can use the extra space to invite people from the local community, especially young children, to tour the premises and educate them about the possibilities of fresh produce.
She's also keen on exploring the potential of bringing back Hong Kong heritage crops, such as Chinese grains that "no longer exist" because of climate change and the loss of agricultural land in the city.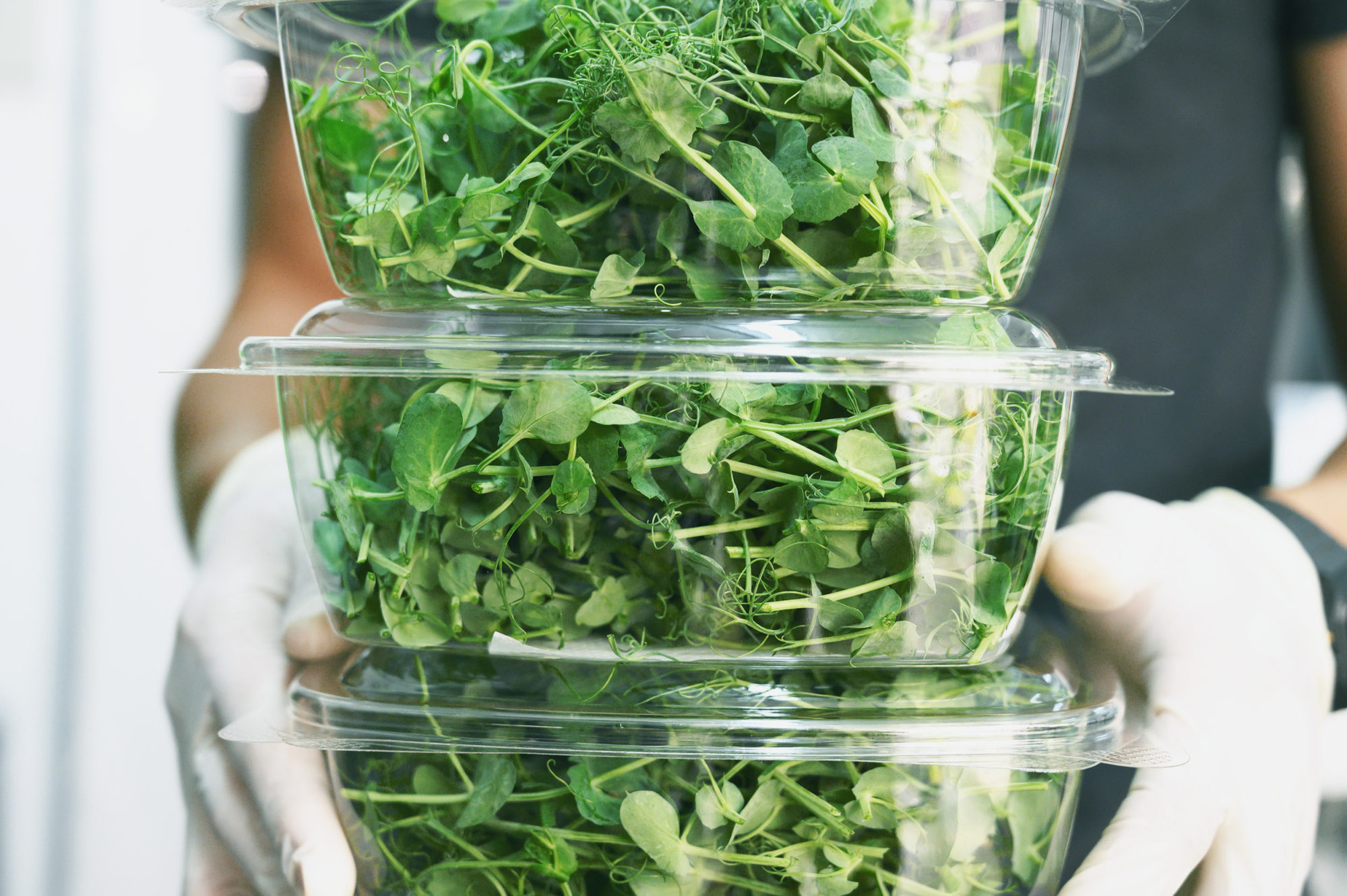 Later this summer, she will be working with a major coffee brand and shopping mall space to bring the farm to the urban city centre, to further communicate the importance of going back to the roots of our food.
Reflecting on her 50 Next accolade, she hopes that the extra attention Common Farms is receiving will be a catalyst for others to support Hong Kong's tiny farming and food-production industry.
"I just want to represent Hong Kong, especially with the hard few years that we've had," she says. "But I believe the momentum is still here. I feel a very different kind of energy – people are still working hard, and people still want the best for themselves and for the city.
"Maybe our little story can get more people involved, and believe that there is still a really optimistic future in Hong Kong."