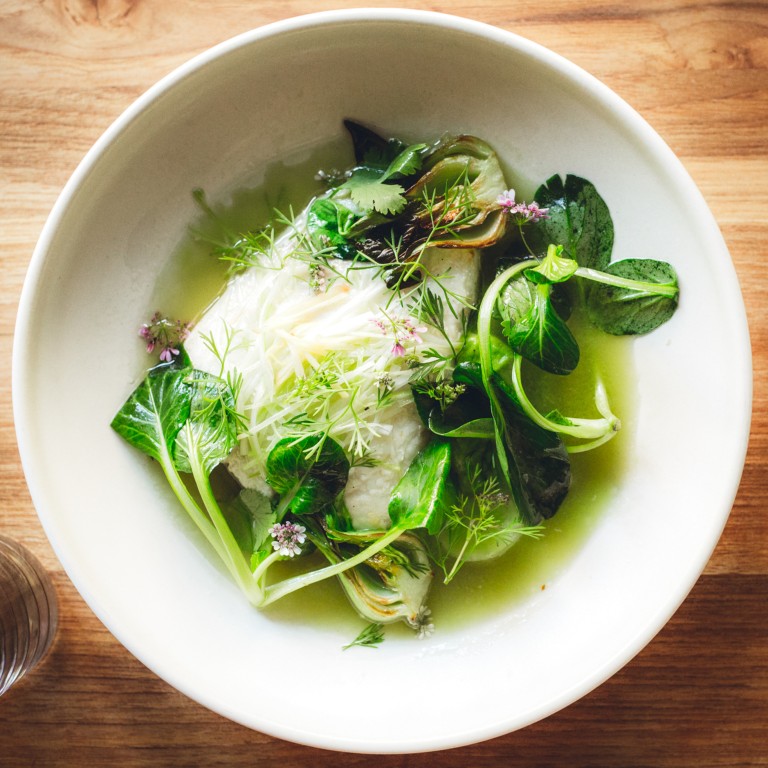 Chinese food is being taken in exciting new directions in Europe and the US, and chefs are earning Michelin stars in the process
A generation of Chinese chefs is driving recognition of Chinese food beyond Asia, by fusing traditional cooking techniques with local ingredients
Chefs Andrew Wong, Jonathan Tam and Brandon Jew each bring their own unique, contemporary perspective to Chinese cuisine, while paying respect to tradition
"There are only so many ways you can cook a bean," says chef Andrew Wong at his London hotspot A. Wong, the first Chinese restaurant outside Asia to earn two Michelin stars.
Because the often unique and highly specialised techniques in Chinese cooking – not only of beans, of course, but everything from making dim sum to double boiling soups – are largely unknown to non-Chinese chefs, they are ripe for discovery.
Setting the stage for that discovery is China itself, which has left behind its inward-facing recent history and is showing an openness to sharing its cuisine with the world, according to Wong, who hosts a podcast, XO Soused, with British food anthropologist Dr Mukta Das that delves into China's culinary history.
"Modern China is reflecting on its imperial culture, and celebrating art, fashion, and gastronomy. It's using social arts and sciences to promote Chineseness on the global stage," he says.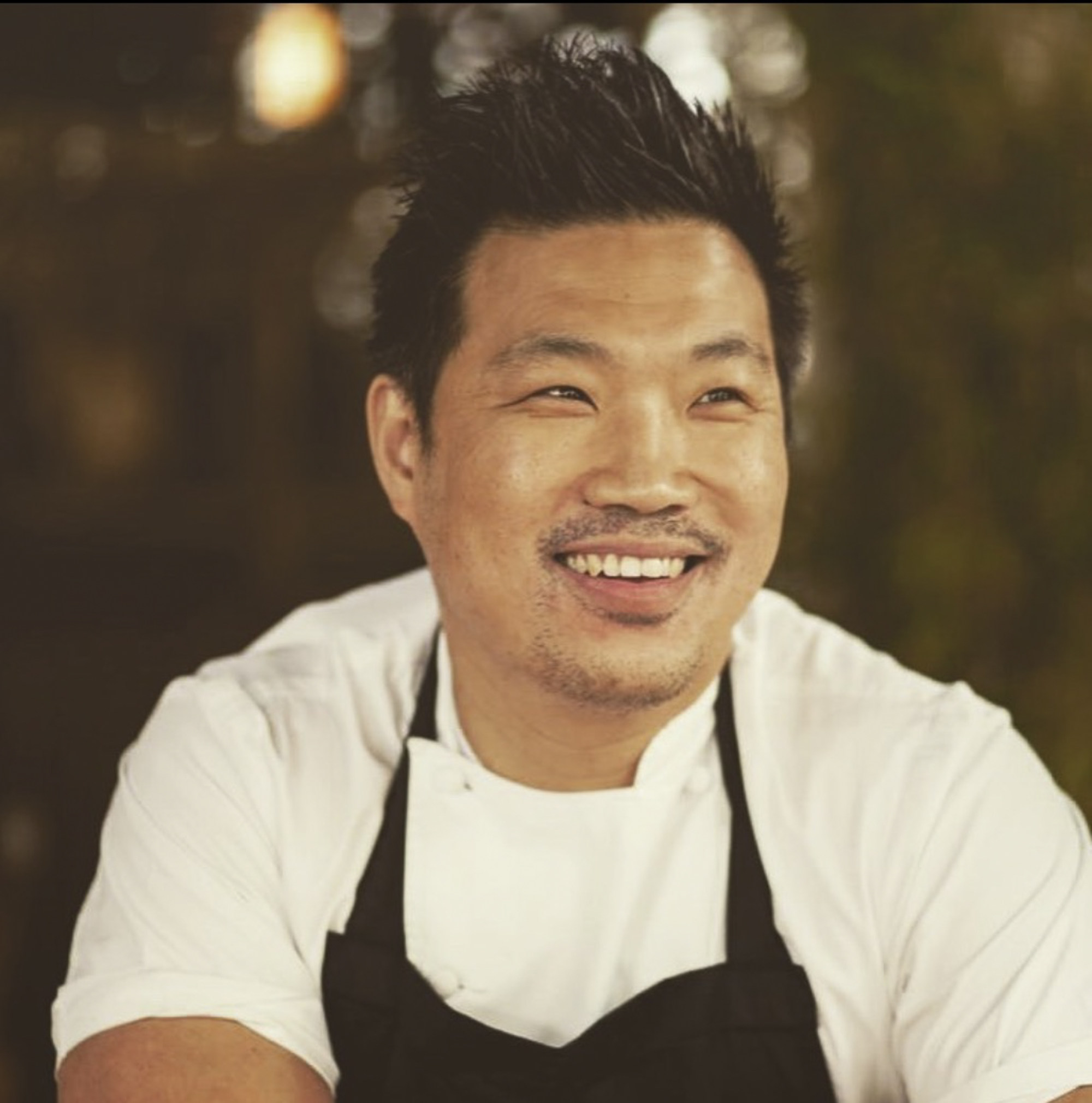 The pursuit of "undiscovered" cooking techniques has convinced him that Chinese cuisine will become the next big thing in global dining. Taking over from
Japanese
, Spanish, and Nordic, it will be the cuisine every chef looks to for inspiration.
Chinese chefs outside China, like British-born Wong, are playing their part in driving recognition of Chinese food. They are taking the cuisine into new territory, exploring what it can become when it is transplanted somewhere new, whether that "new" is multiple generations of Chinese kitchens in the Chinatowns of Toronto or Sydney or more recent diaspora centres.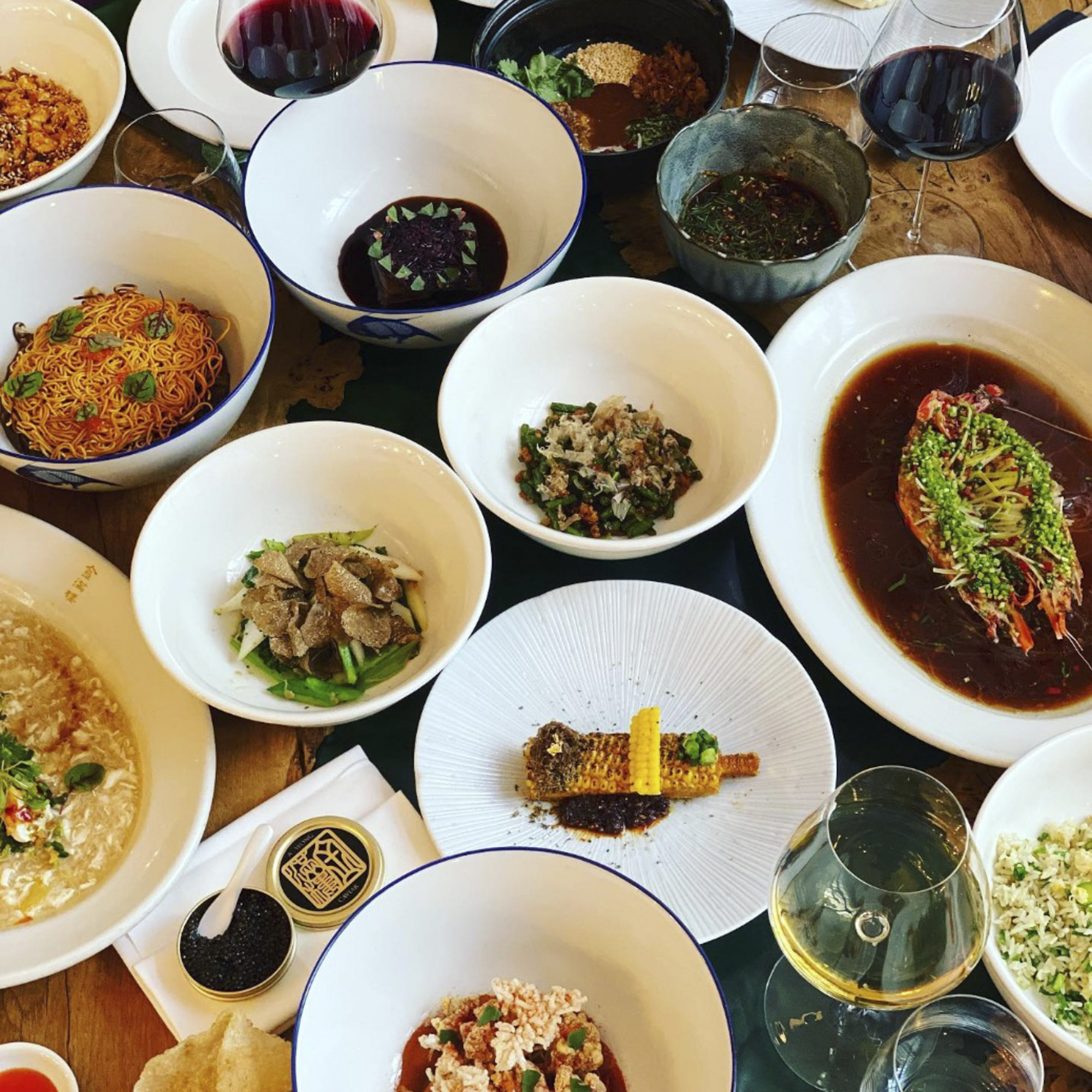 These chefs are exploring how to bring a contemporary sensibility to the centuries-old cuisines of China. They are employing local ingredients but using Chinese cooking techniques, for example, or using Chinese ingredients grown in foreign soil.
They are finding ways to express their own upbringing with
Chinese food
through the lens of their often classic European chef training.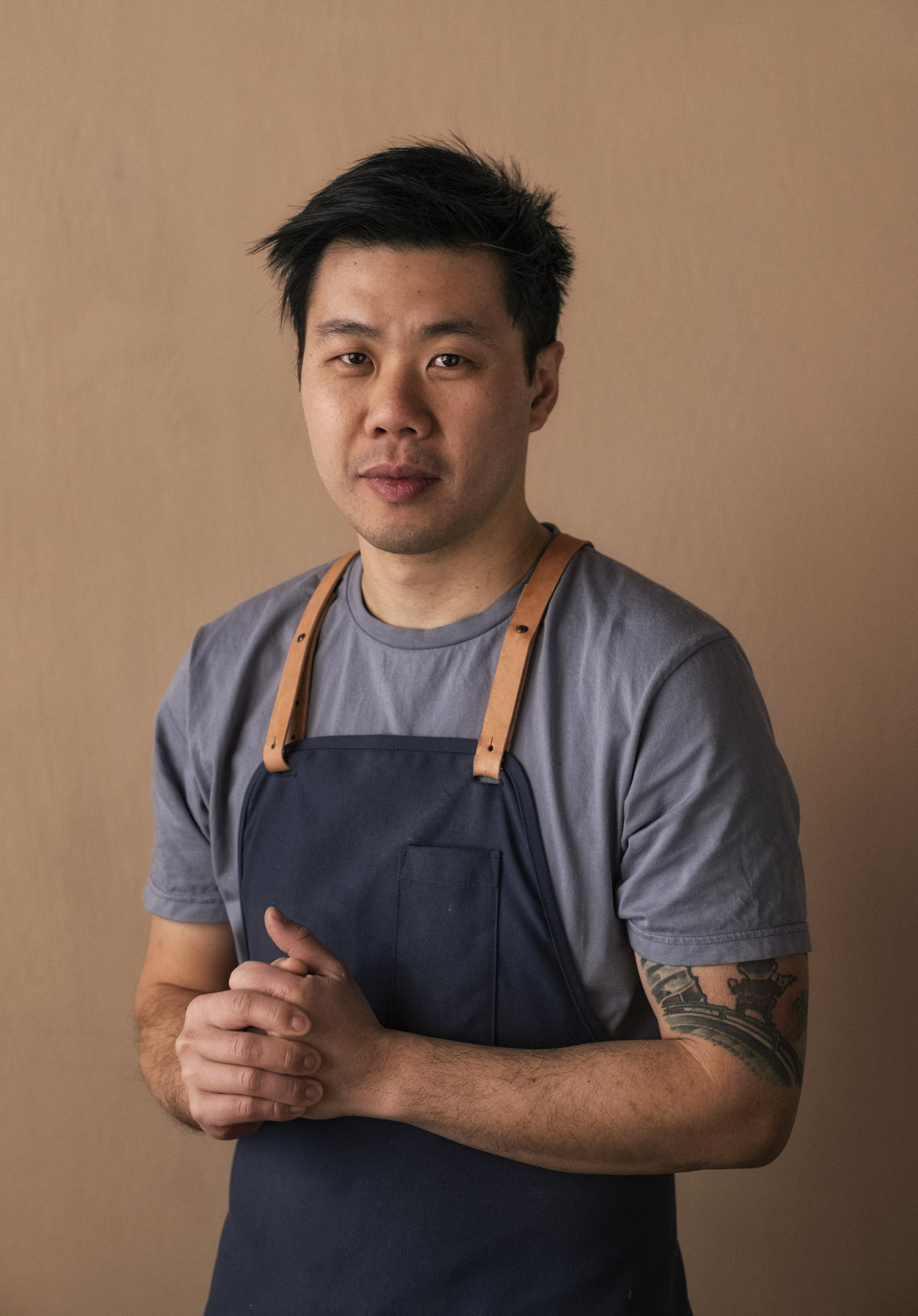 Although famous for its New Nordic cuisine with its focus on local, seasonal, and sustainable ingredients, perhaps the hottest opening in Copenhagen so far this year has been Jatak (Danish for "Yes, chef"), a Cantonese-inspired restaurant that earned a
Michelin star
within five months of opening.
Jatak's chef-owner, Jonathan Tam, was born in Canada to Cantonese-speaking parents. He moved to Copenhagen as a young cook, training at Noma before taking over as head chef of the now-closed sustainability trend setter Relae, where he stayed for a decade.
Wanting to connect with his culture and tell his own story, last year he joined a residency at the Stone Barns Centre at Blue Hill, a research farm in New York state that focuses on sustainability.
There he began his journey into cooking the food of his childhood – lo mai gai (lotus leaf-steamed glutinous rice with chicken) rather than the wild sea beets and woodruff of his Nordic training.
He explored traditional Chinese techniques and Cantonese recipes, and reinvented and reinterpreted them with local Hudson Valley ingredients.
He took inspiration from other innovative Chinese chefs, including Hong Kong's
Vicky Cheng
, owner of the restaurants
Vea
and
Wing
, and Jowett Yu, formerly of
Ho Lee Fook
.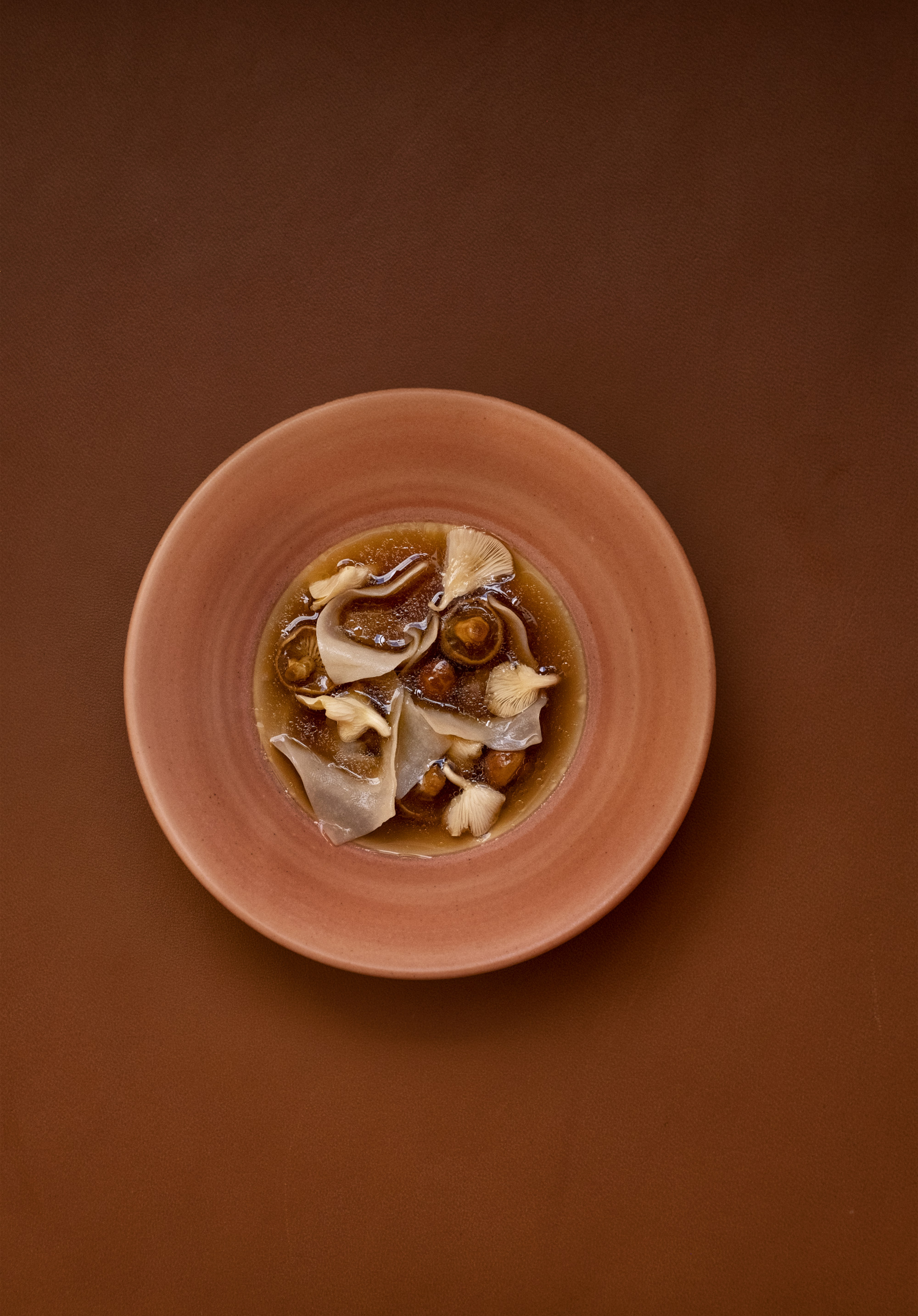 He brought his innovations back to Denmark and opened Jatak in February. It quickly became one of the most sought-after tables in town, helped no doubt by a social media post from one of the world's most famous chefs:
Rene Redzepi
of Noma posted an Instagram video of Tam's version of a
Hong Kong egg tart
, wobbling seductively in slow motion, which garnered more than 40,000 likes.
The tart, of indulgently silky custard, flaky pastry, and a glaze of gleaming poppy seed, is much larger than the traditional Cantonese version.
"We could've made a very traditional tart, but I think diners here are looking for our take on it," Tam says. "With Japanese and Chinese food, there's this feeling that it's set and mustn't evolve, but why can't an outsider, someone far away, go into the cuisine and take what we can and throw our twist on it?"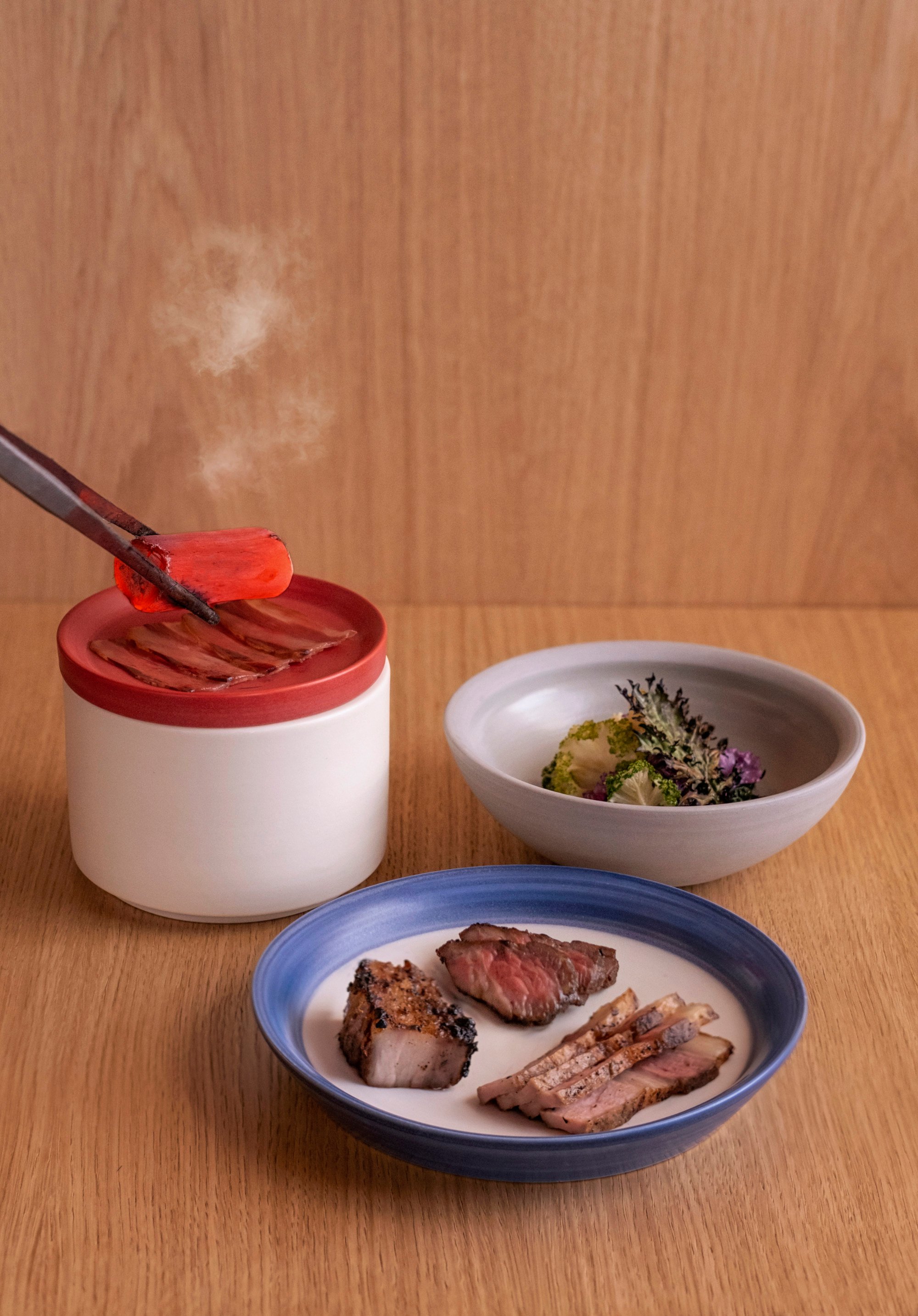 Tam's menu is unmistakably Cantonese-inspired, but with surprising innovations throughout: his
char siu
(Cantonese barbecue pork), using pork from ethically farmed, free-range Danish pigs, is cooked lightly, leaving it still pink, and is served with a side of heritage grains instead of rice, and home-made
lap cheong
Chinese sausage served charcuterie-style.
His unforgettable
youtiao
(Chinese doughnut) is made using flour milled from wheat grown organically on the nearby Swedish island of Öland. He adjusted traditional recipes, written for the bleached and processed flour typically used by Chinese bakers, to work with the local variety.
He tops the youtiao with coriander and a thick layer of delicate sea urchin, sourced from Norwegian waters.
Tam, who has never been to Hong Kong or mainland China, avoids calling his cuisine modern Chinese. "I haven't been trained in Chinese cooking, and I respect it and know how much skill it takes," he says. "I see what I'm doing as the next extension of the Nordic approach.
"Now that we've learned so much about the ingredients here, I'm pushing it in a way that's different from what it's been for the last 10 or 15 years."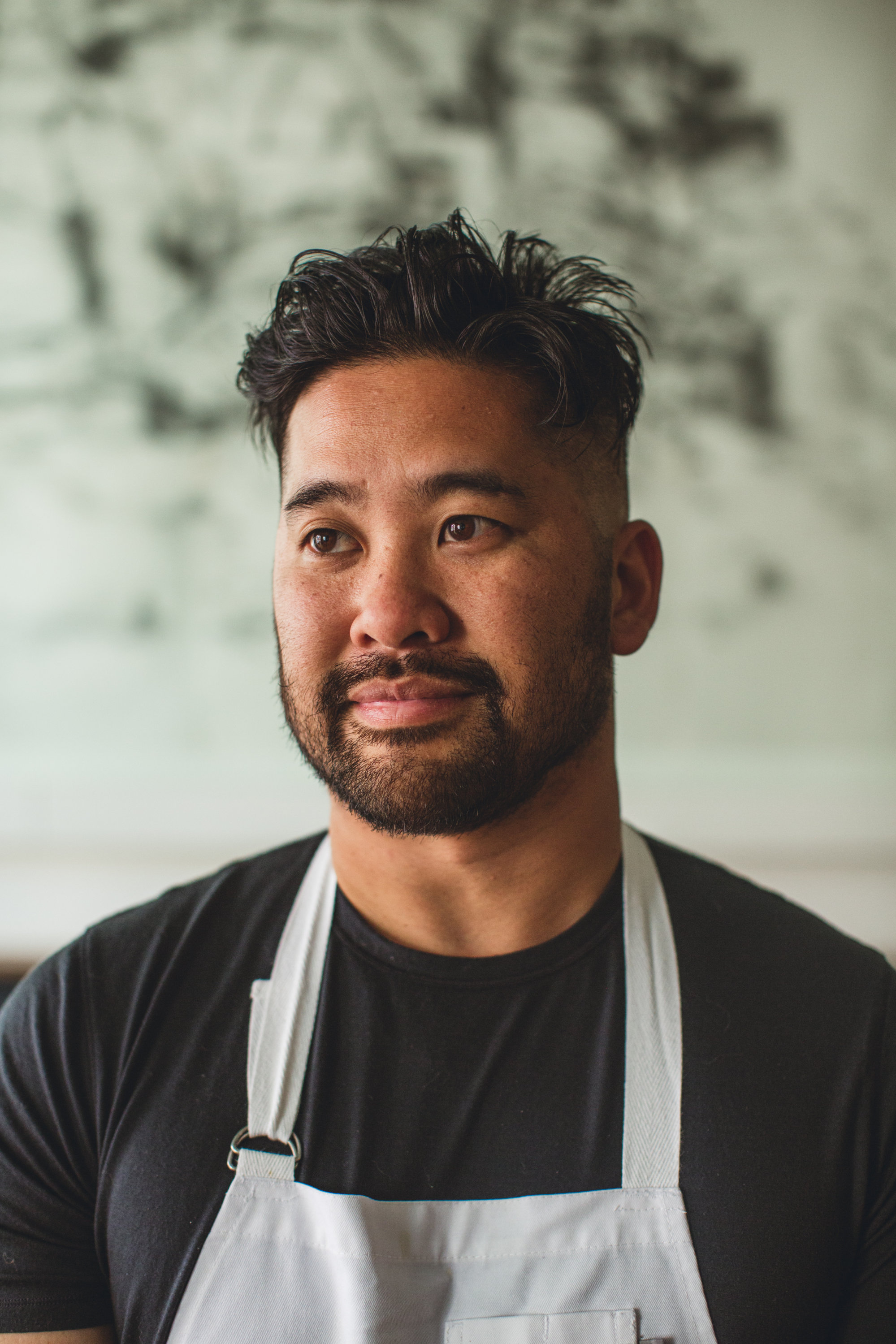 Another chef tackling the complex knots of authenticity, relevance, and tradition, is US-born Brandon Jew, of one-Michelin-star Mister Jiu's in San Francisco. The restaurant opened in 2016, on a site that had housed Chinese restaurants since the 1880s.
Jew, who has just won a James Beard Award for best chef in California, describes his cooking as a contemporary version of
Chinese-American food
. He is, like Tam, hyper-focused on ingredients.
He works with local farmers to grow organic heritage Chinese ingredients, while also including non-Chinese ingredients in his dishes, such as English peas or fava beans. Jew changes his menu regularly, based on the micro-seasons and the availability of fresh ingredients.
With a background cooking in Italy and Shanghai, he describes his approach as "backwards, in a way": instead of using ingredients to create a particular Chinese dish, he aims to let the ingredients shine through a "Chinese mind frame".
"It's my duty to express local ingredients, and then decide which Chinese technique, or which region of China, to gain inspiration from. Then I let taste guide us to the finish line," he says.
He is at pains to point out that this approach is not revolutionary; it is in fact similar to what diaspora chefs have been doing for generations – using whatever local ingredients they had access to while trying to remain authentically Chinese.
"I was looking for something more compelling than just building my own ego as a chef. Our industry is often about 'look what I can do', and this is unfulfilling for me. I wanted to cook from tradition, out of my memories, and pay homage to something deeper," he says.
"When I realised I was continuing the legacy of restaurants that have been doing this in San Francisco for generations, it made me feel at peace."
While Jew may indeed be continuing a legacy of diaspora cooking, his dishes may still raise the eyebrows of a more traditional Chinatown chef.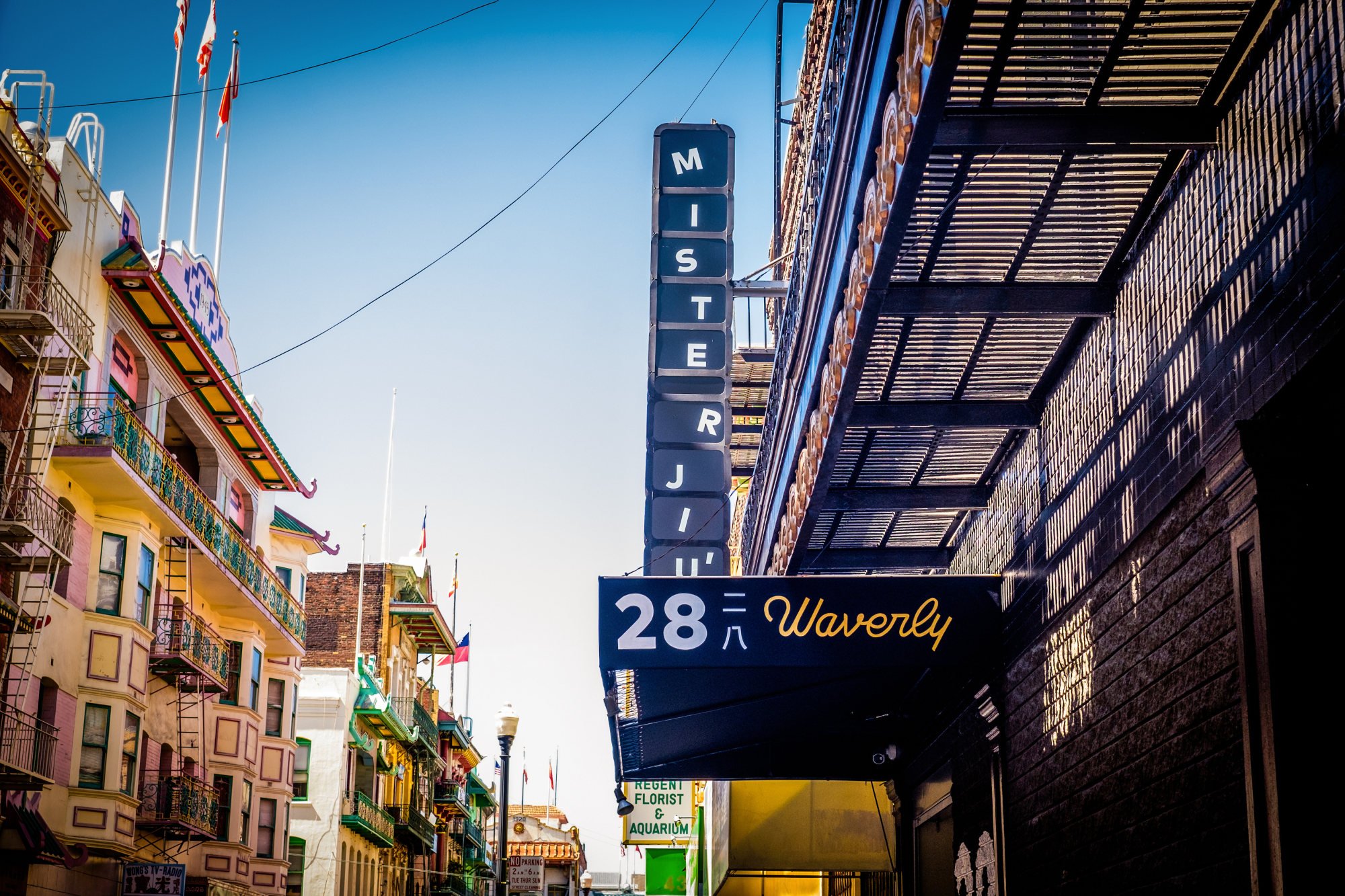 He is known for his creative spins on fried rice, including one rendition inspired by dirty rice, a Louisiana Creole dish often containing chopped chicken liver.
Mister Jiu's recipe uses a home-made Taiwanese sauce called
shacha
, traditionally used for
hot pots
. Jew sources the shrimps for the sauce himself, and brines and dehydrates them. He adds chicken liver, chicken thighs, scallions, and braised artichokes, if they are in season.
Unlike at many other restaurants, where items in the pantry are outsourced, the team at Mister Jiu's makes as much as possible in-house, fermenting their own chilli, cabbage, and kohlrabi and making their own
XO sauce
– a spicy seafood sauce from Hong Kong – and giving the dishes a unique flavour.
"We're beginning from a different starting point," says Jew.
That starting point is hard won. In many countries, most restaurants were previously opened by restaurateurs rather than chefs, who hired cooks to make the food they want, be it Cantonese,
Sichuan
, or Californian. For a chef to open his own restaurant to express his own, personal approach to cooking, involves risk.
Diaspora chefs also have to bear the weight of representing their community – a pressure some feel more strongly than others.
"Do I feel responsible for carrying Chinese cuisine on an international platform? I'd have to say no. What I put on the plate is what I feel is a celebration of, and respectful interpretation of, my culture," says Wong.
"But I do feel pressure to not let down the three generations of Chinese immigrants who have run restaurants here in London. They're the reason we're where we are today. Our first Michelin star felt personal, a recognition for the team. But the second star I felt was for our community."