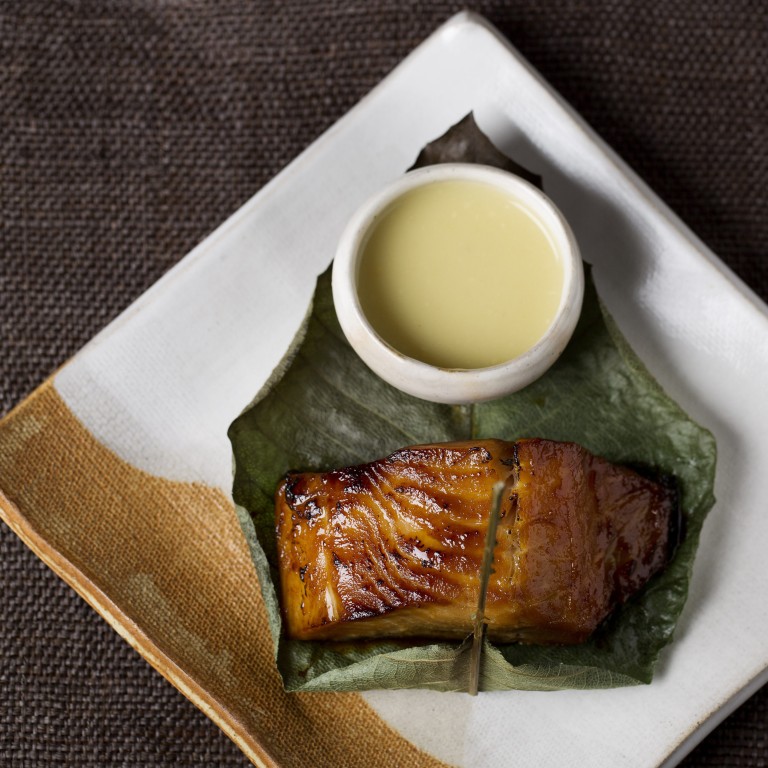 Zuma after 20 years: modern Japanese restaurant's co-founder and chef Rainer Becker celebrates a legacy of success
Zuma was founded in London in 2002 by German chef Rainer Becker and restaurateur Arjun Waney, and they have since opened others around the world
Hong Kong Zuma opened in 2007 and, to celebrate its 15th anniversary, has launched a special tasting menu
Chef Rainer Becker knew his restaurant concept for Zuma was going to be good, but for it to be sustained successfully for 20 years was beyond his wildest dreams.
Established in London in 2002, Zuma now operates in 20 locations around the world, having opened its second restaurant in Hong Kong – which celebrates 15 years this year – along with others in places such as Bangkok, Istanbul, New York, Madrid, and Abu Dhabi.
"It went very fast … It seems like not yesterday but the day before yesterday," Becker, 61, says of the two decades.
The seed for Zuma came from Japan, where he lived for seven-and-a-half years in Tokyo. "I fell in love with the food, culture, and architecture. I visited many Japanese restaurants and a couple of them inspired me to [create] the concept of Zuma," he says.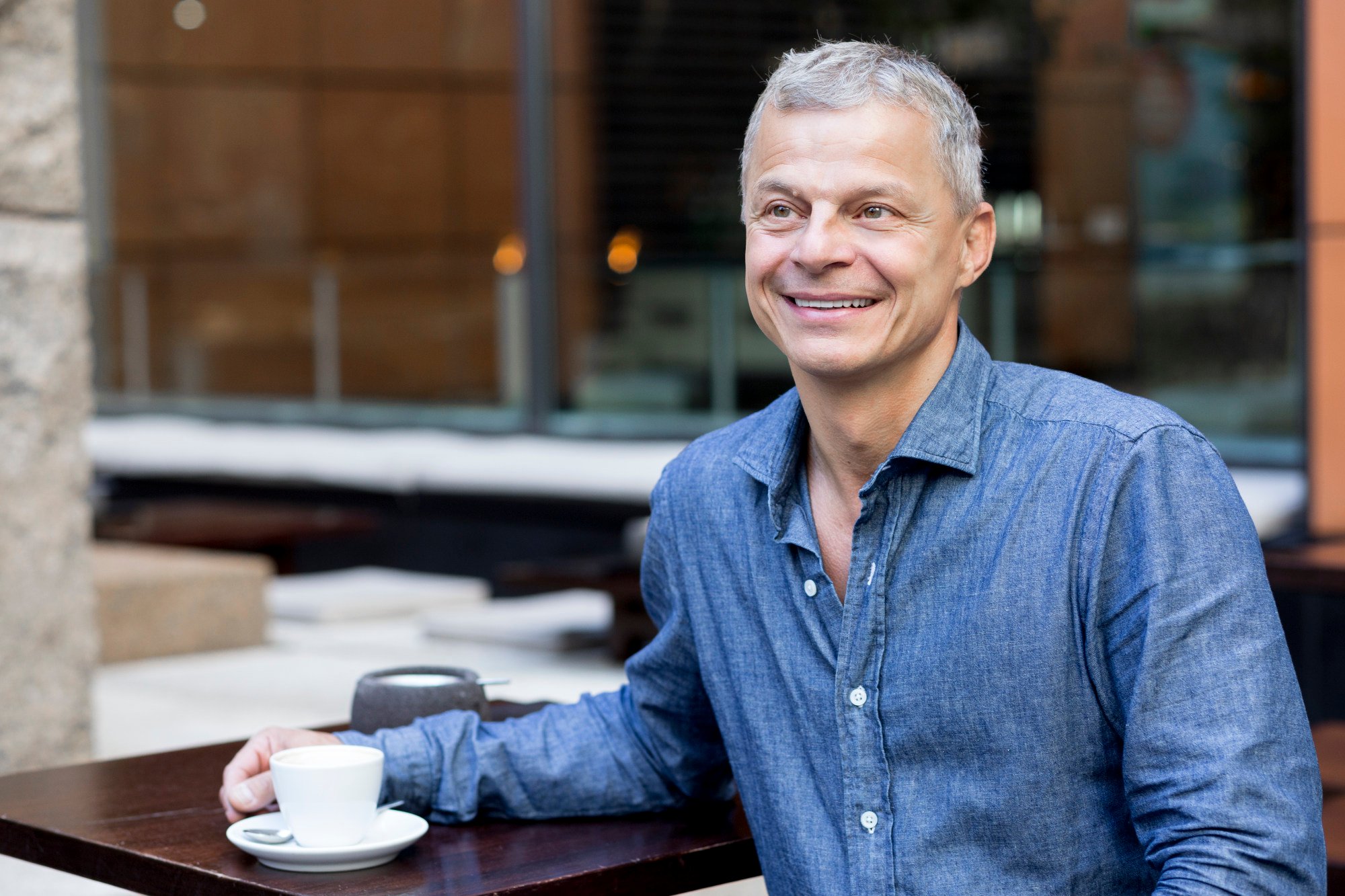 But while Zuma was inspired by the food-driven izakayas (Japanese bars) he visited, Becker clarifies that he was also influenced by inakaya, where chefs kneel behind a small robata grill and guests can point to ingredients they want cooked.
"I twisted the idea a bit," the German chef says. "In every country you have pubs, but in Europe they are not food-driven – in Japan, they are. I wanted to keep the relaxed atmosphere in the restaurant."
"I positioned the bar at the front of the restaurant where you can just come for the drink and enjoy the atmosphere," he says, explaining that he wanted to differentiate Zuma from a traditional izakaya by taking a more sophisticated approach to the design, service and food.
The other element Becker added to Zuma was the barbecue dishes. Having worked in Sydney and Tokyo, he was exposed to their different grilling techniques.
"Australians really know how to barbecue, and then going to Japan and seeing and experiencing the Japanese barbecue is very big. I love barbecue and this is what I wanted to put into Zuma," he says.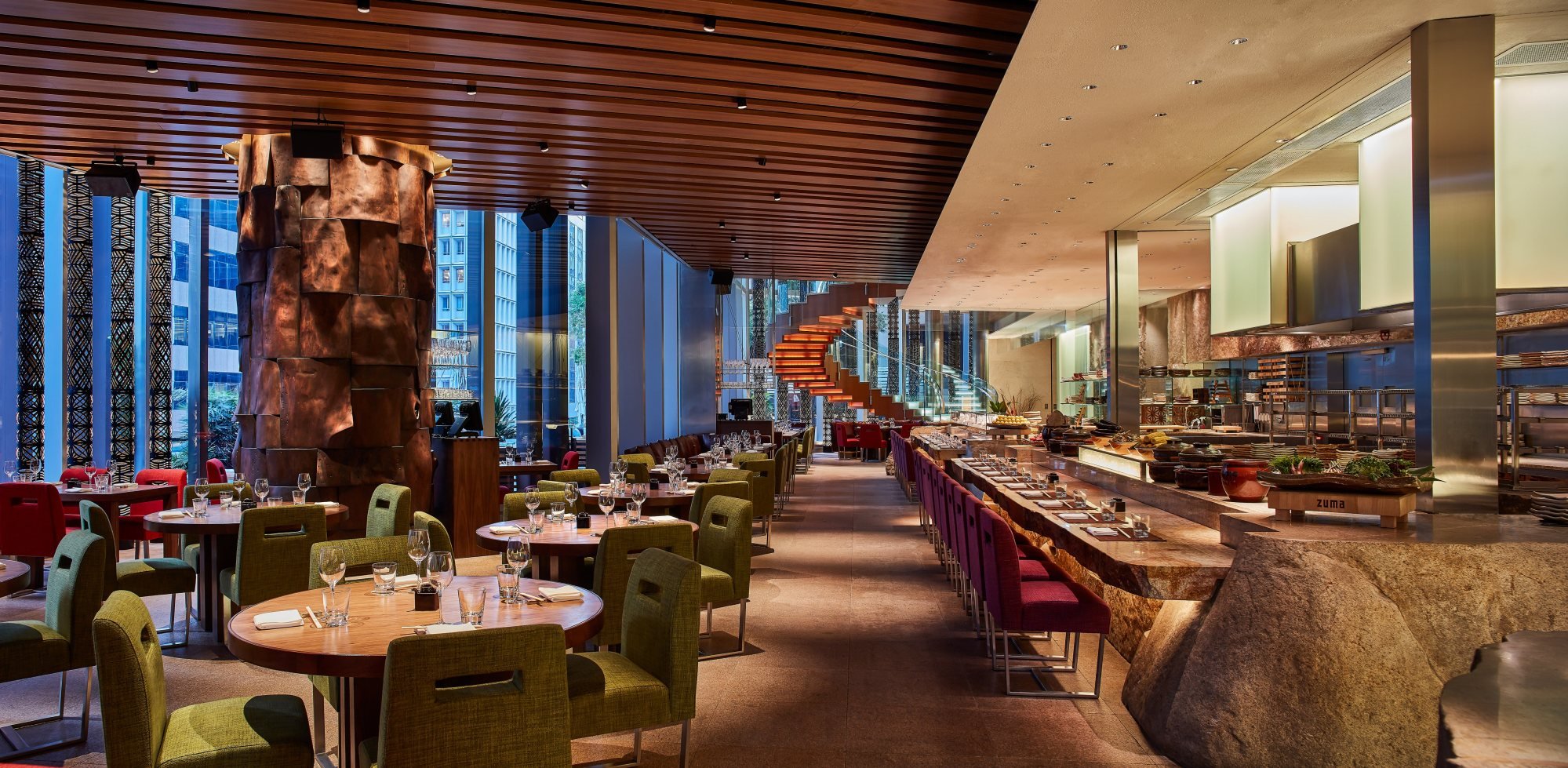 Becker tailored the dishes to Western palates, though, and that was what made them distinctive.
While he appreciated the subtleness of Japanese food, he felt it would be better to give them more intense flavours through the use of marinades and extra miso.
This produced such signature dishes as sliced yellowtail with green chilli relish, ponzu and pickled garlic; miso-marinated black cod wrapped in hoba leaf; and spicy beef tenderloin with sesame, red chilli and sweet soy.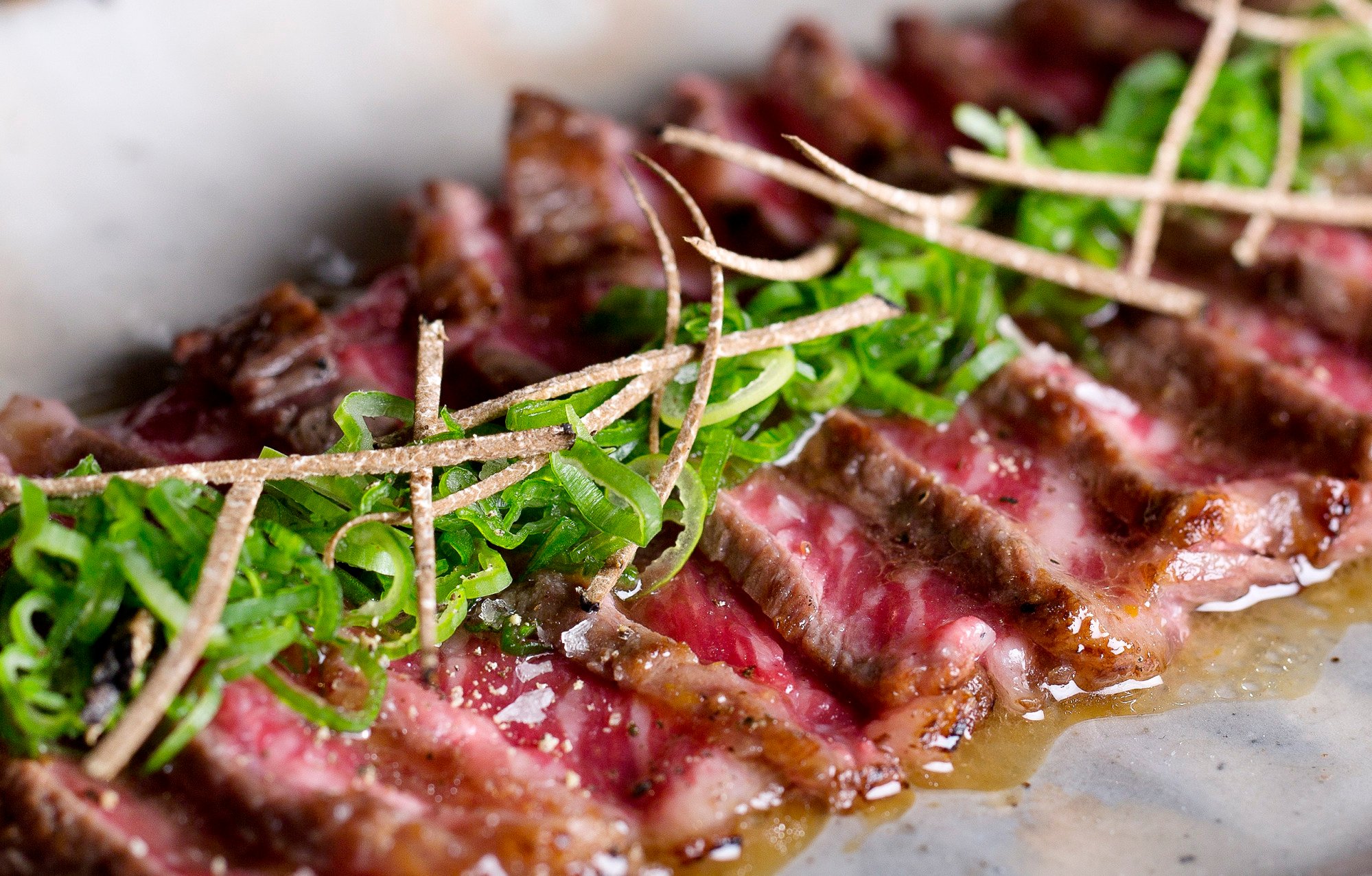 Dishes originally created in 2002 make up 70 per cent of Zuma's menu. "There is a certain expectation from our regular loyal customers that if they travel, they would like to have certain dishes," he explains.
At the same time, the chefs at the various locations are encouraged to create dishes using local ingredients – if they are received well, they are put on the menus in other cities.
Zuma opened in Hong Kong 15 years ago on a whim – Becker's business partner Arjun Waney's nephew lived and worked in the city. He went regularly to Zuma in London and told Becker it would do well in Hong Kong. So they plunged right in.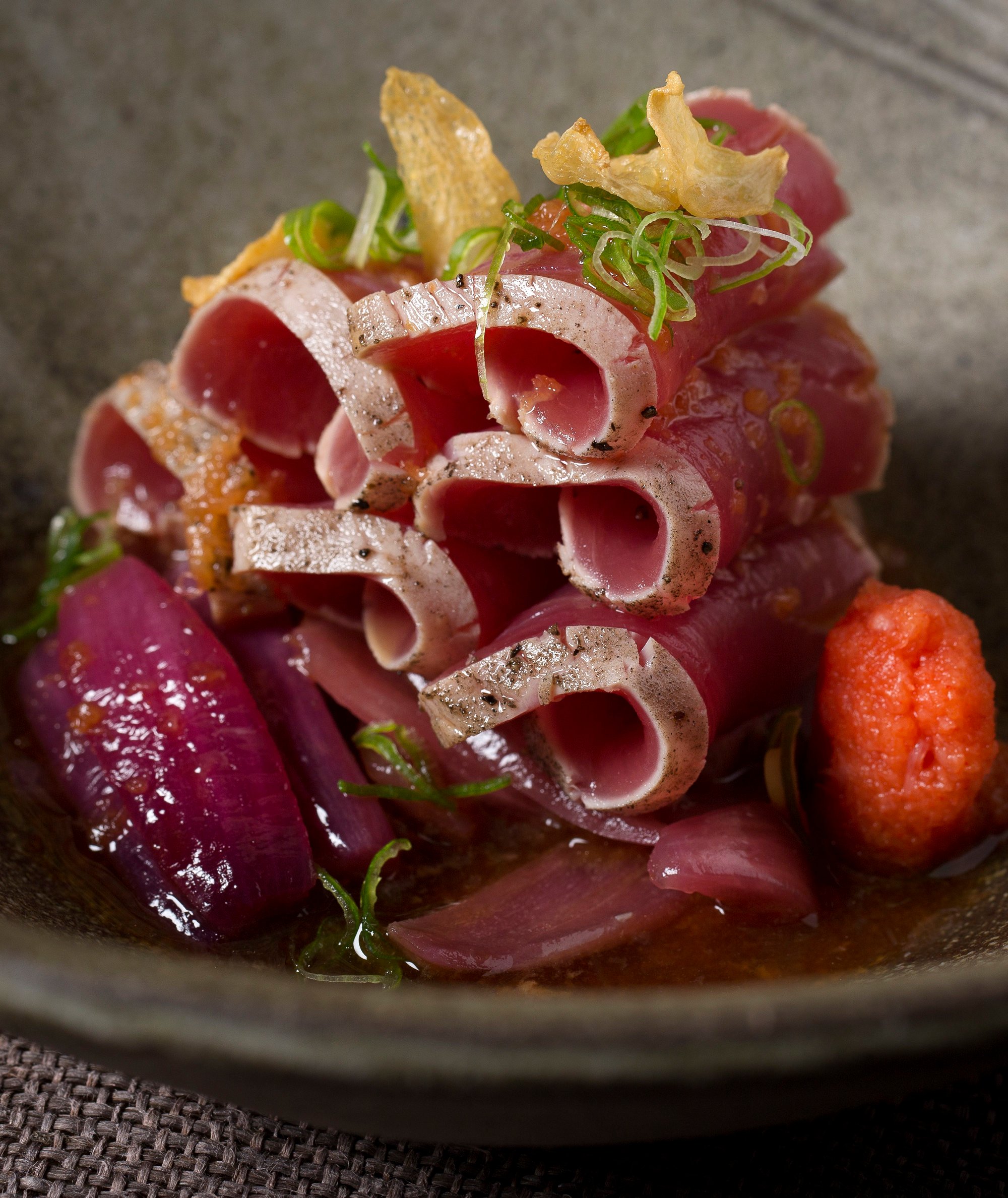 "We didn't have a business plan, there was no international roll-out, we just did it for fun. It feels good, it works, let's do it," Becker recalls. "That's how we expanded the first eight to 10 years. We enjoyed it and loved it.
"Hong Kong is such a fast-paced city, and in the beginning we thought we needed to change the concept after five, eight years because that's the expectation of Hong Kong people. And here we go 20 years later, still rock 'n' roll, and that's a big surprise to me."
Becker says despite Covid-19 affecting the hospitality industry around the world, Zuma was able to weather the storm because there is a Zuma on every continent (except Antarctica).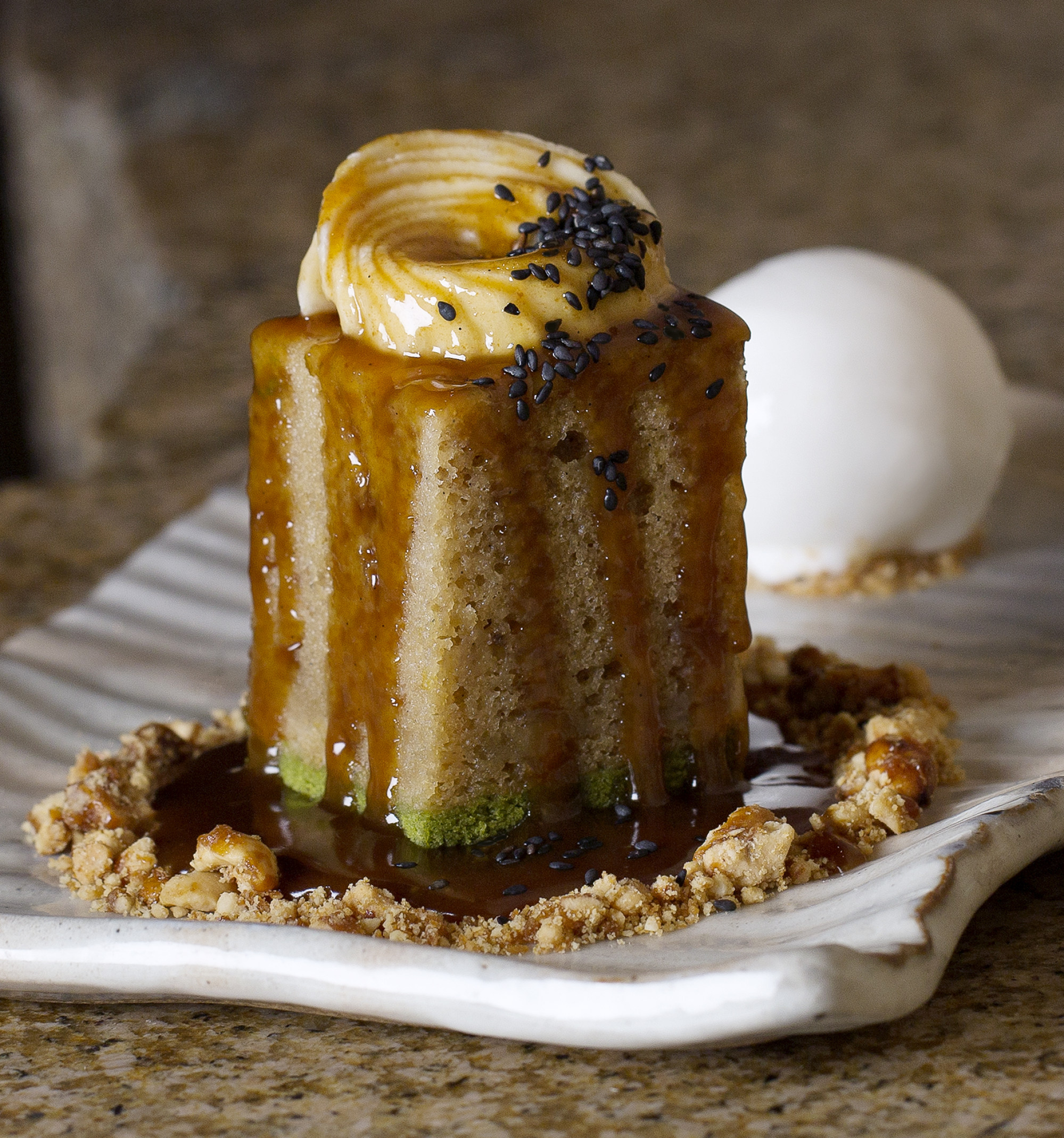 "When one continent became a bit more relaxed about [coronavirus] we could open restaurants, which then had cash flow for other restaurants that were closed," he says.
"The strength of the company showed it was still tough, but we were lucky we had restaurants that did very well. In London we did takeaway right away; it was very successful but it cannot compare to the volume of a normal restaurant. But every bit helps."
Zuma in Hong Kong is still going strong, and celebrates its 15th anniversary this year with a special tasting menu, while for the 20th anniversary of the restaurant chain, three new locations have been added to test the markets there.
The Zuma in Mykonos, Greece, is lifestyle-oriented, with a purpose-built restaurant, a pool with day beds and bar and lounge area. Becker says people can literally spend 12 hours eating, drinking and hanging out by the pool there.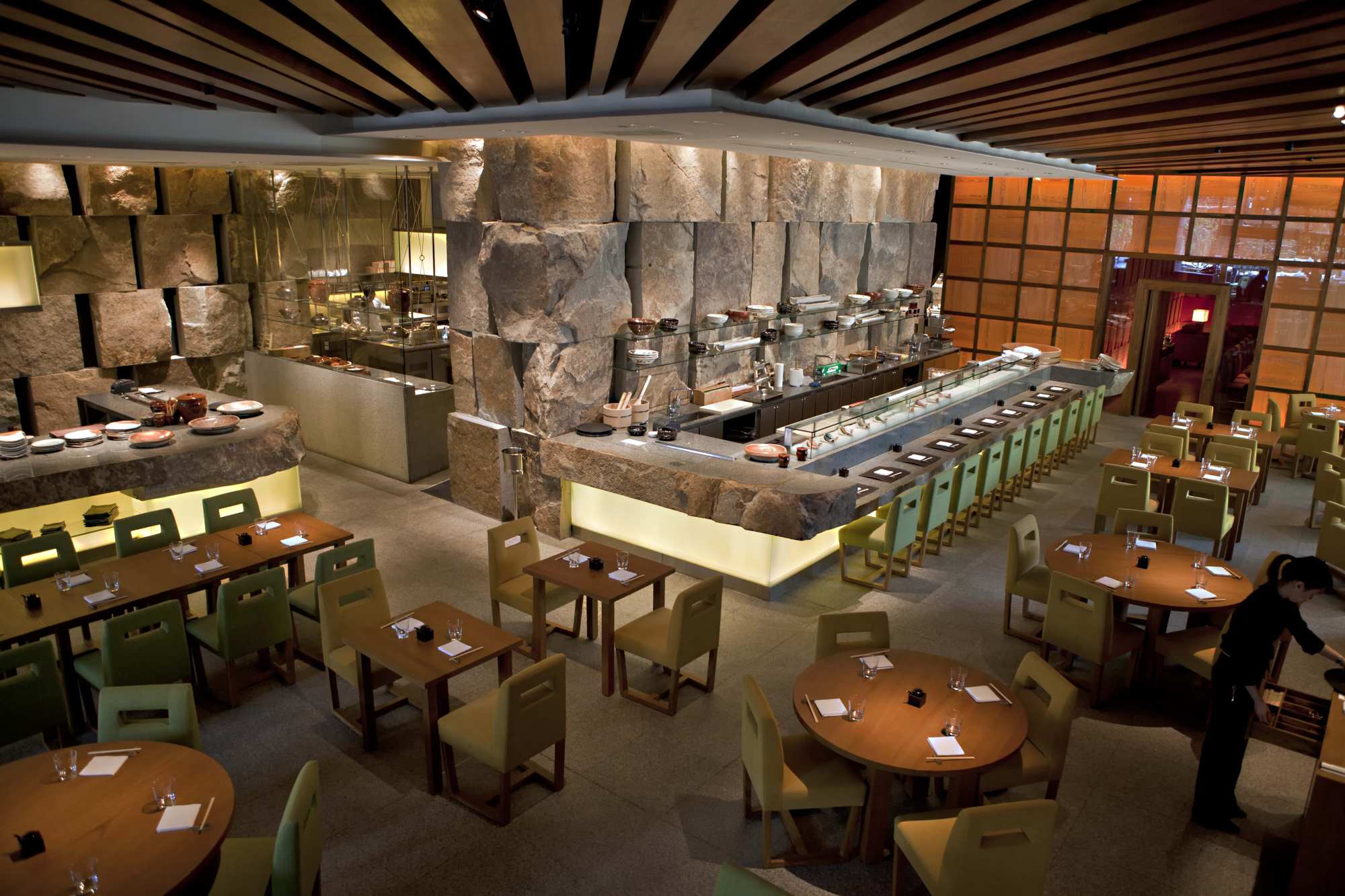 In Ibiza, Spain, Zuma has opened a relatively small restaurant with a lounge and bar; and there is a pop-up Zuma in Porto Cervo, in Sardinia, Italy.
The places where Zuma operates, like London, New York, and The Maldives, are a far cry from Becker's birthplace. Bernkastel-Kues is a picturesque small town in the Moselle valley in southwest Germany which is known for Riesling wines.
He started off grilling sausages and making sauerkraut, and later worked in some of Germany's Michelin-star restaurants. Then he had a 14-year career with Hyatt Hotels as executive chef in Sydney, Tokyo and London.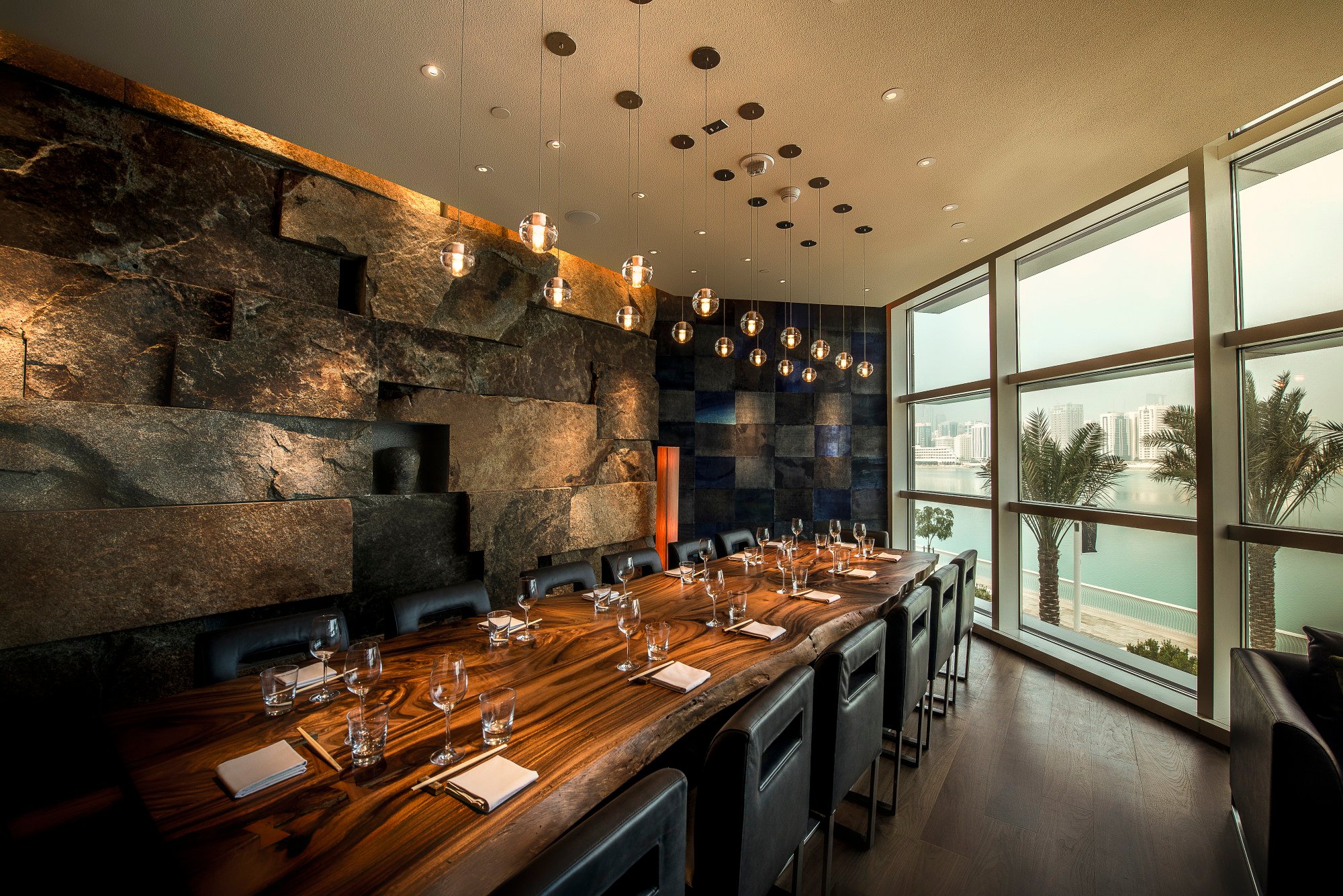 "You can't only cook with food. You also need to know how to manage labour and food costs," he says, explaining that travelling to different countries opened his mind to different cultures.
In 2002, he partnered with South Asian businessman Waney to open Zuma and hit on a successful concept. But Becker, now 61, says he couldn't have done it earlier without the knowledge and experience he had accumulated.
"At 39, I started working on the concept [for Zuma]. I said, 'Look now, you need to do something before you turn 40, and I felt so good doing it," he recalls. "I wasn't afraid.
"Yes, there was a positive fear of failure that something could go wrong, but from my experience and from being in the market I felt very confident in a way. But I never thought it's going to work out the way it did."