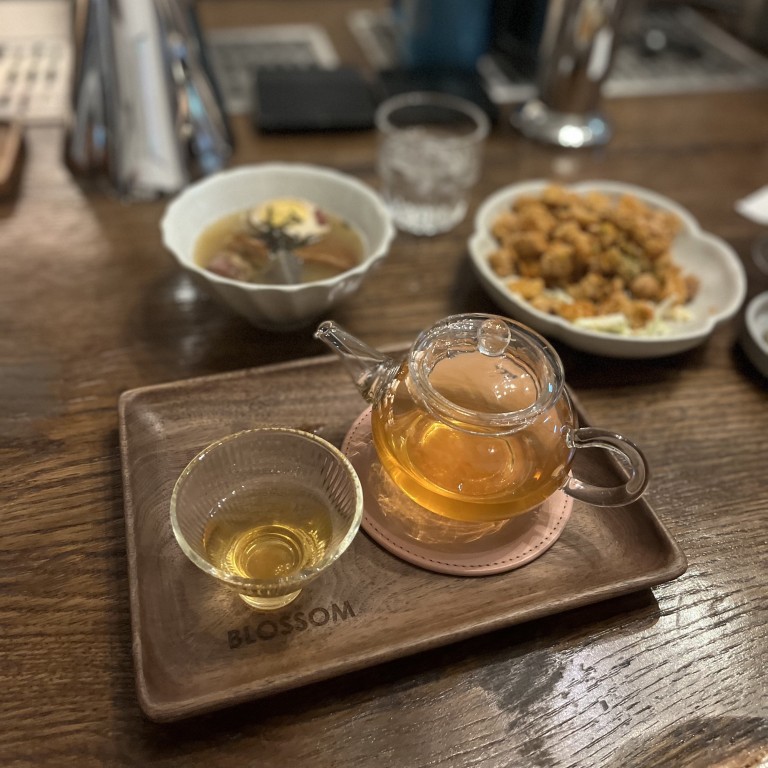 Opinion
On the Menu
by Charmaine Mok
On the Menu
by Charmaine Mok
In the mood for cold noodles, savoury cocktails, Hong Kong-grown coffee or typhoon shelter prawns? We have you covered
This fortnight we tried refreshing cold noodles at Hansik Goo and Auor, old-time typhoon shelter prawns, and coffee grown and roasted in Hong Kong
We washed that down with a savoury dashi-based cocktail and a cheesy tipple from Blossom's Okinawa-inspired menu
There is a rather boring game that food writers play with each other, and that is 'have you eaten anywhere interesting recently?'
These dull conversation starters fill me with existential dread, as I anxiously scan my mental culinary Rolodex for any chicken nuggets of wisdom, before giving up and succumbing to my iPhone photo gallery to fill in the gaps in my memory. So many meals, so little time to digest.
However, after 10 years of navigating the dining scene in Hong Kong, I find that there is always something worth shining a light on – even more so right now, when every small triumph in the world of food and beverage is nothing short of a miracle.
Here are five highlights and news bites from a rather busy fortnight of feasting.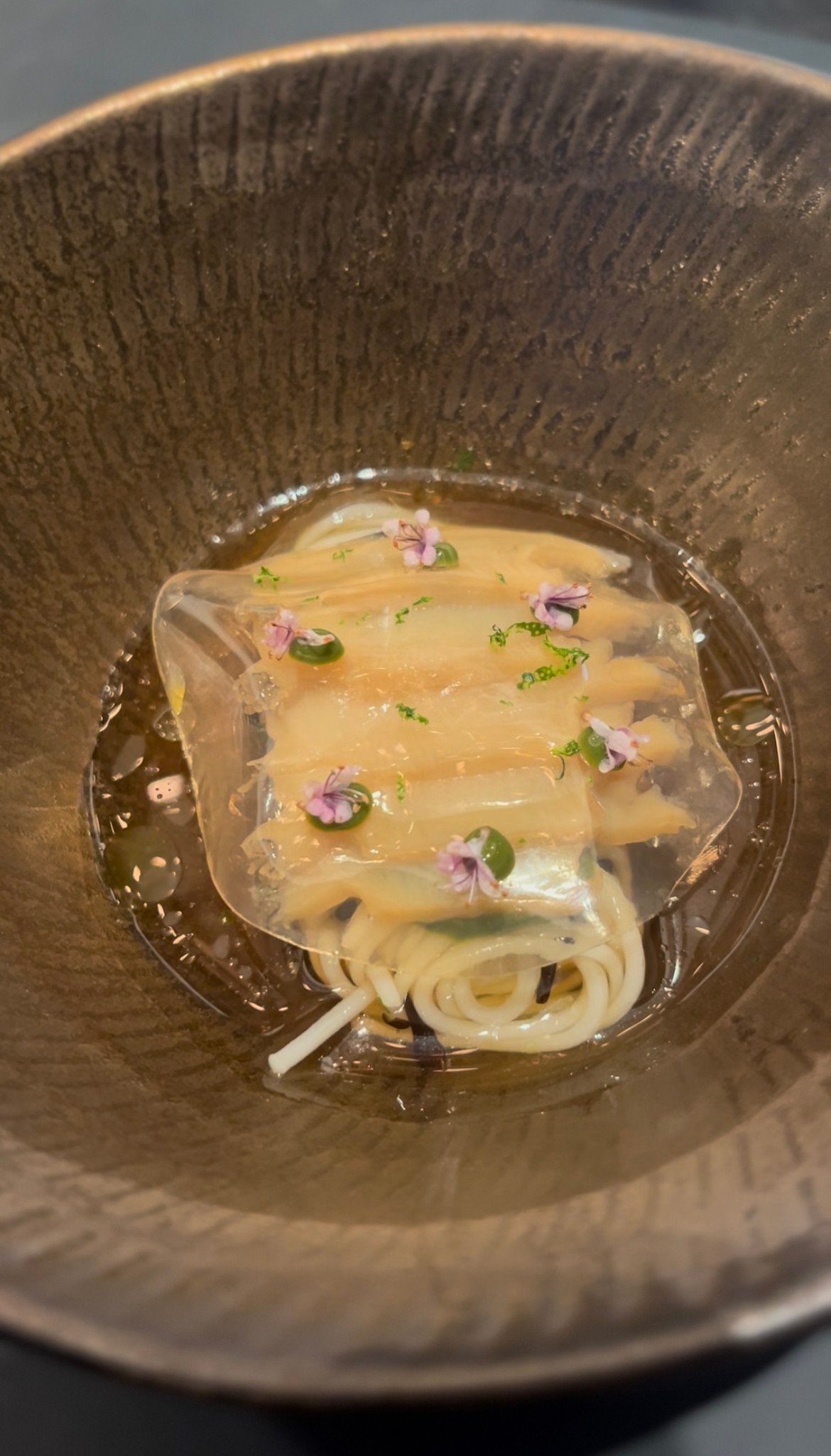 1. Send noods
I am fairly suspicious of anyone who doesn't like noodles, though thankfully I have not yet come across anyone with such sociopathic tendencies. If you, like me, are often in a mood for noods, then these two recent iterations of the chilled variety will have you slurping.
At a recent tasting in Edward Voon's new fine-dining opening Auor (pronounced 'hour'), we were presented with a degustation that included a rather surprising array of Southeast and East Asian-inflected creations, such as tandoori crab au gratin (reminiscent of those stuffed crab shells I so love in Chinese banquets) and Carabineros prawn dumpling with fermented black bean and beurre blanc sauce.
But it was a dish of Ezo abalone with xiang zao lu (a Chinese wine-based marinade usually used for drunken chicken), slippery somen, bonito and shiso that hit all the right notes of tangy, umami, bitter and sweet, and was served at the perfectly frosty temperature required of any chilled soup noodles.
Likewise, the kong guksu (cold soybean milk noodles) on Hansik Goo's new summer menu is the perfect foil to the infuriatingly hot and humid weather as of late. The slightly thickened soybean milk has an extremely delicate, almost fleeting flavour that is masterfully paired with the chewy wheat noodles that are shot through with strands of crunchy, sweet celtuce and a sprinkling of savoury dried fish roe.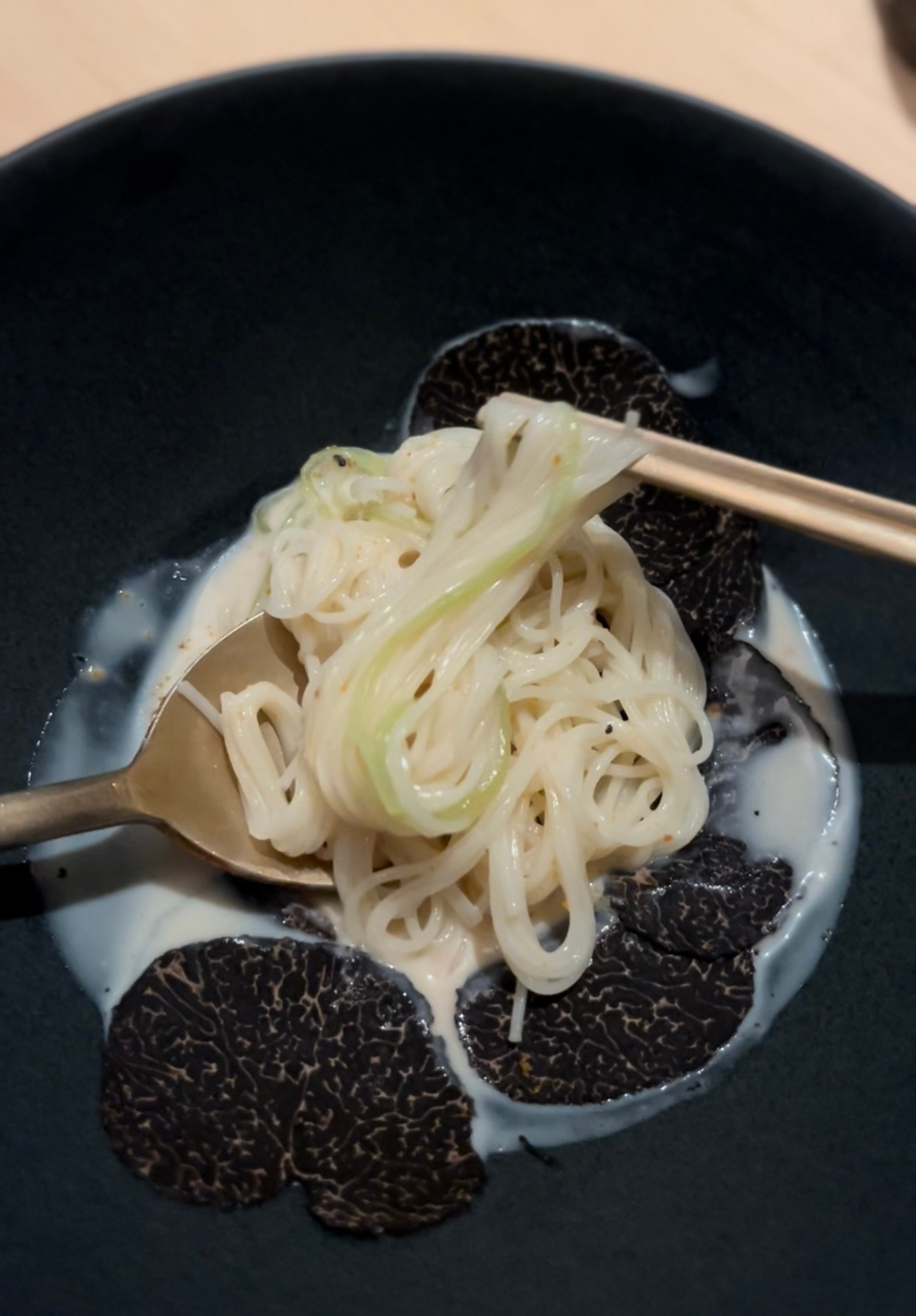 An honorary mention goes to the house-made pasta with deep-fried sakura shrimp and cabbage by chef Hideaki Sato of Ta Vie, part of a larger tasting menu he designed in collaboration with Maison Mumm's RSRV champagne, and available until the end of August.
Having been a fan of Sato's cooking for 10 years, I can say for certain that this tightly curated degustation is one of Ta Vie's most accomplished – and what isn't better with champagne?
Auor, 4/F, 88 Gloucester Road, Wan Chai
Hansik Goo, 1/F, The Wellington, 198 Wellington Street, Sheung Wan
Ta Vie, 2/F, The Pottinger Hong Kong, 74 Queen's Road Central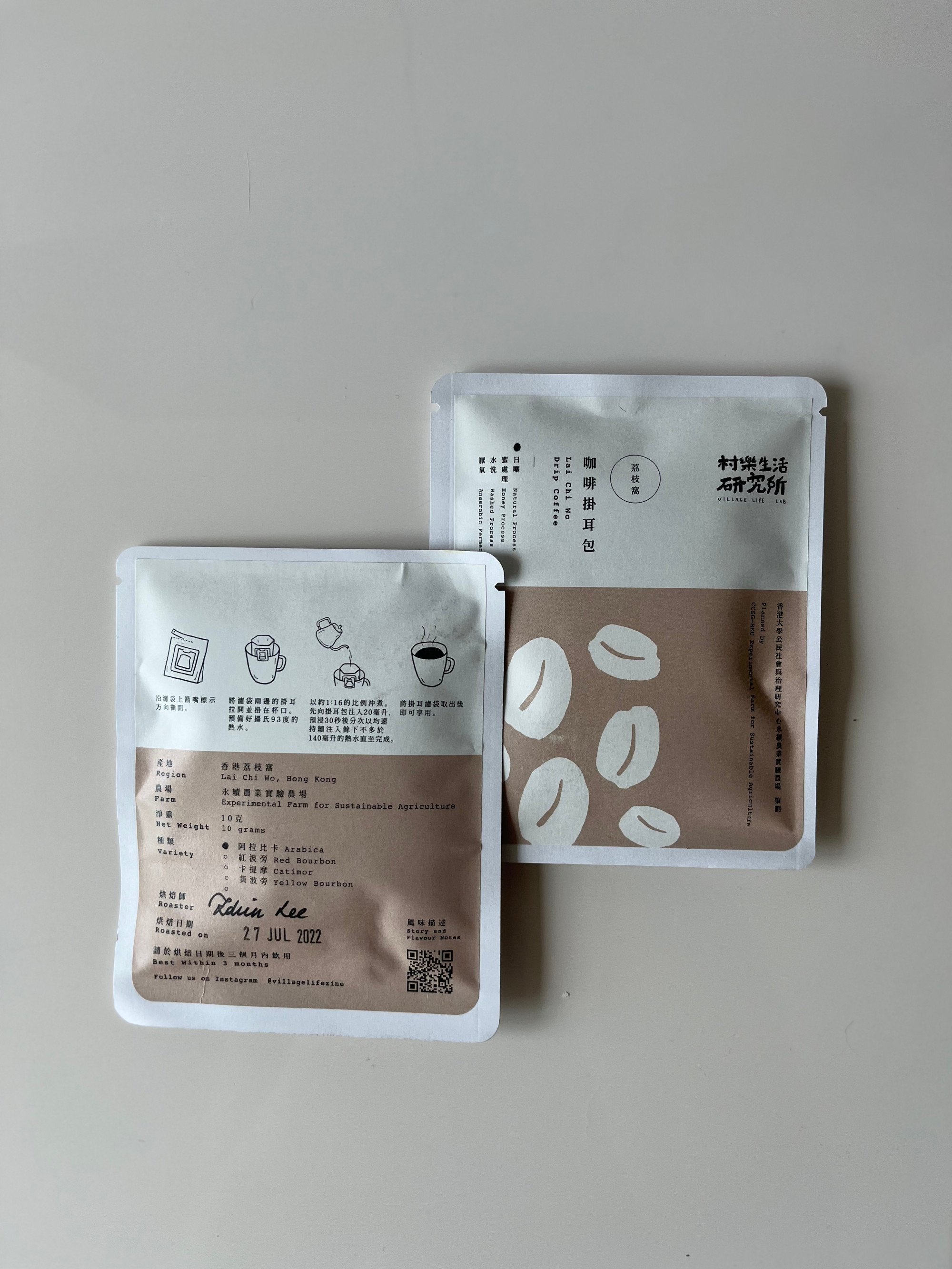 2. A coffee tree grows in Hong Kong
Over the weekend of July 30 and 31, 2022, I attended the most wholesome festival dedicated to celebrating local Hong Kong farmers and producers.
The "VillageSSPOP!" festival in Sham Shui Po was organised by Village Tomorrow Today, a grass-roots organisation dedicated to promoting the cultural value of small farming communities based in Lai Chi Wo in the northeast New Territories.
It featured a lovely line-up of activities including farmer talks, indigo dyeing workshops and – the one I was most excited about – a "seed to cup" session where we could taste six varieties of locally grown coffee.
Yes, read that again:
locally grown coffee
, which the
Post
wrote about extensively earlier this year, is an intriguing proposition, though because production is so small (there are about 700 coffee bushes in Lai Chi Wo village that yield less than 100kg of coffee beans annually) there are very limited quantities of coffee that can be tasted.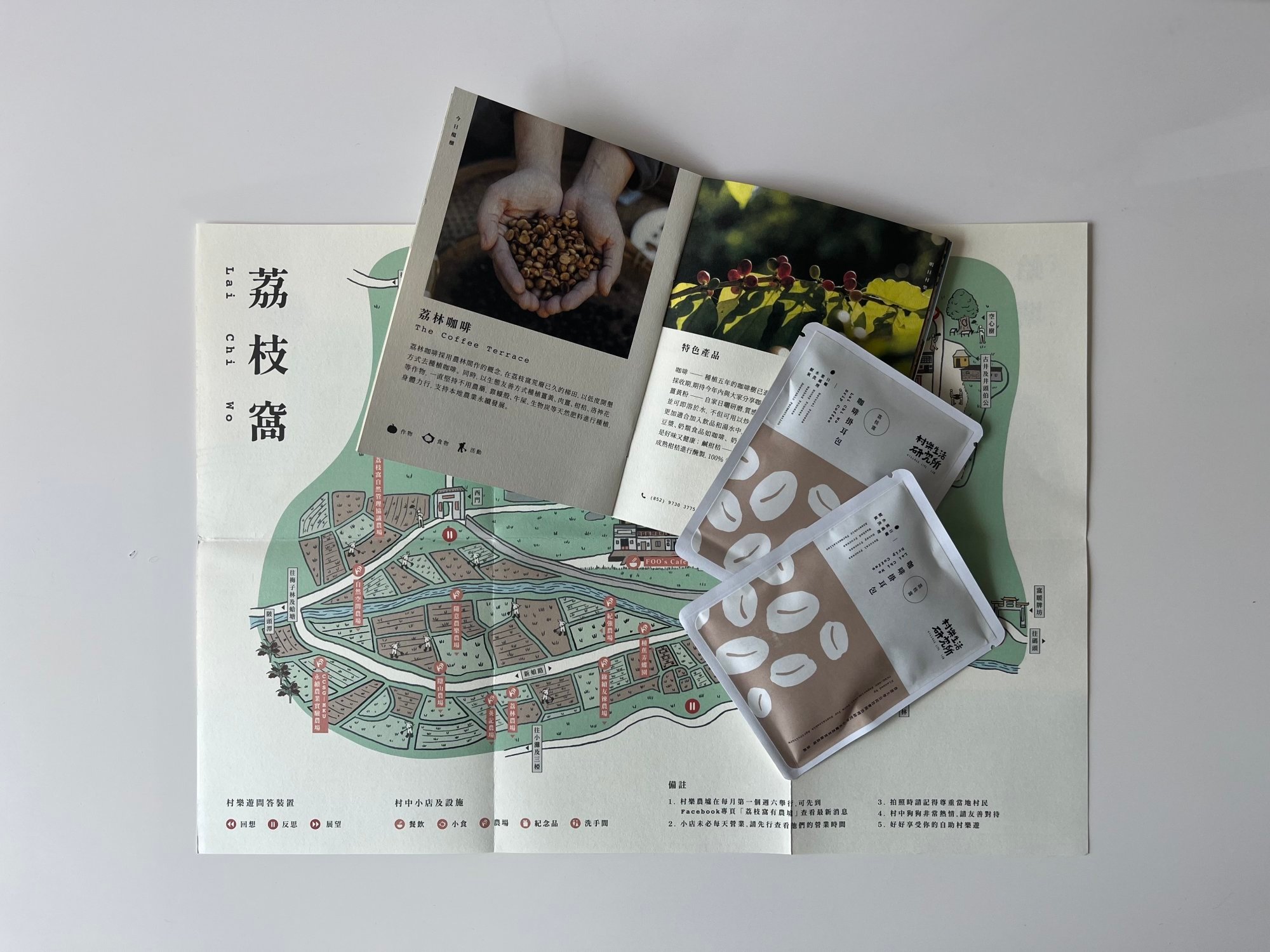 Katie Chick Lai-hiu of the HSBC Rural Sustainability programme (behind the coffee project) partnered with Colour Brown roastery and cafe founder Edwin Lee to showcase the diverse flavours of Hong Kong-grown beans in an intimate tasting for 16 guests, over two sessions (there weren't enough beans to go around for any more).
It was fascinating, to say the least. We sampled a natural-process Catimor coffee bean, which elicited tasting notes of apple, citrus and caramel; as well as a natural-process Red Bourbon bean, which made me think of digestive biscuits with a side note of apricot jam.
Fun fact: Hong Kong is actually nicely situated in what is called the coffee belt, between the Tropic of Cancer and Tropic of Capricorn, meaning that with a little luck and resources, the city is perfectly capable of producing bigger volumes of coffee. Whether that will ever become a reality, it was invigorating to see a passionate crew of coffee lovers explore the possibilities.
I'll be keeping an eye on Village Tomorrow Today's Instagram for more similar events – their coffee workshop sold out in moments.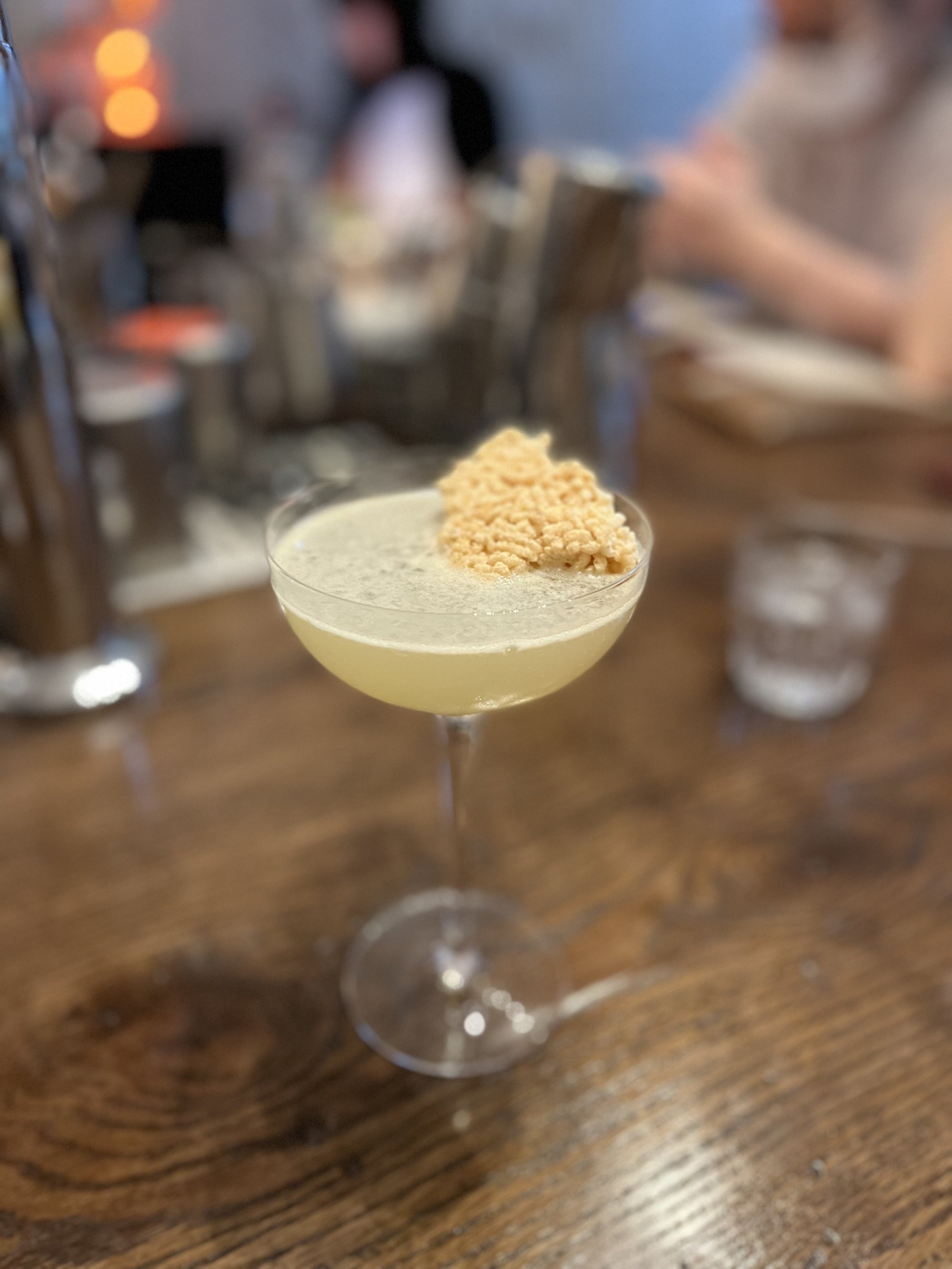 3. Make mine a dirty
Long live the savoury cocktail – I'm a big fan of
The Caesar
(vastly superior to the Bloody Mary – in my slightly biased opinion, being from Calgary) and the Gibson, and a coffee bar in Kowloon City was a surprising location for a refreshingly different kind of salty libation.
Blossom gives off comfortingly mellow Taiwanese/Japanese cafe vibes, and its newish cocktail menu inspired by Okinawa is quelling my three-year wanderlust ever so slightly.
The drink is a revelation – prepared in a siphon coffee brewer and served warm, the dashi-based hot toddy is created as a homage to the brothy Japanese snack known as oden, which normally features tasty titbits from sweet daikon to bouncy fishballs and rubbery konnyaku noodles.
The cocktail, served from a glass teapot, also includes umeshu, sake and oolong for a sweet and salty touch. They also have a cheesy cocktail inspired by taco rice, which comes with a cute little rice crisp!
Blossom, 45 Nam Kok Road, Kowloon City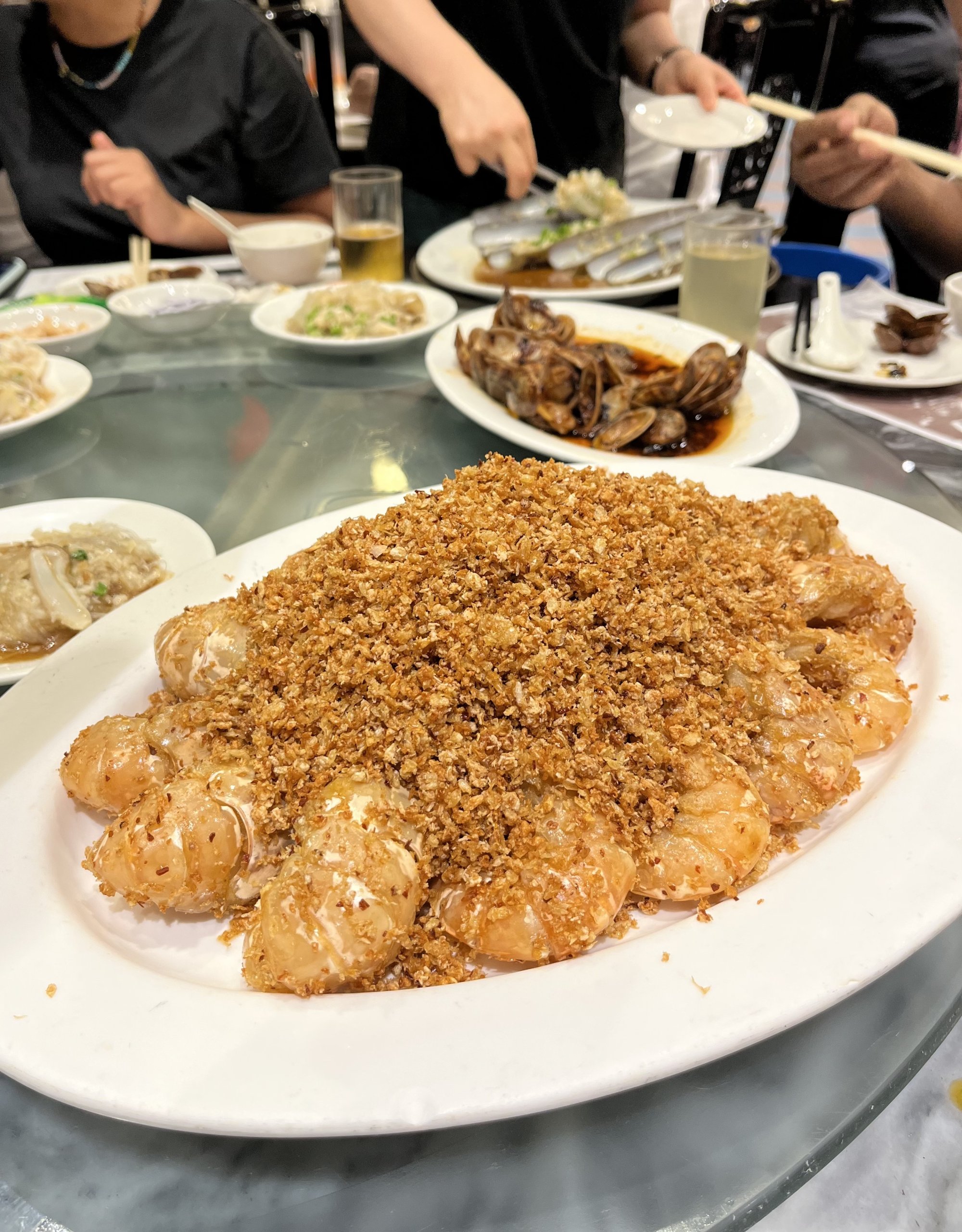 4. Golden oldie
New restaurants
get all the glory, but let's just say you're not a gastro-bore who's only out to get first dibs on Instagramming the latest opening. In future editions of this column I'll also be shining a light on old favourites, revisited.
For this week, may I recommend the seafood lovers in the audience make a return trip to Hing Kee (1/F, Po Wah Comm Building, 180 Nathan Road, Tsim Sha Tsui), for its magnificent typhoon shelter prawns under a fluffy blanket of golden fried garlic, and fermented black bean clams with zero gloop factor?
Note that there were rumours of Hing Kee closing up for good (a real trigger point for Hongkongers these days, what with
Mido Cafe
,
Lin Heung
and
Happy Cake Shop now gone
), but thankfully the family have reassured us that the restaurant will still be around after a short renovation this August.
5. One more bite
Shortly after
Post
columnist Andrew Sun went to town over
"shrinkflation" in Hong Kong restaurants
, a friend came to me in fits of rage over her recent delivery meal from a high-end Chinese restaurant in Central. The culprit? Four pieces of char siu, or a measly two slices per person. Now that is just upsetting.