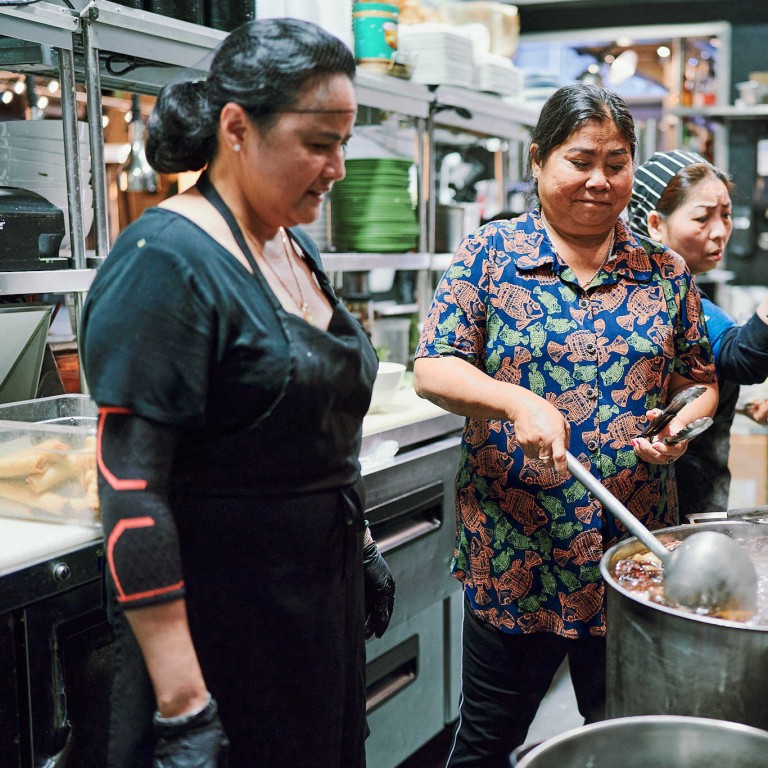 Anthony Bourdain's 'Lunch Lady' lands in Vancouver to see the restaurant cooking her Vietnamese recipes
Ho Chi Minh City food vendor Nguyen Thi Thanh was made famous as the 'Lunch Lady' by Anthony Bourdain in a 2008 episode of his show No Reservations
A collaboration with a Vietnamese Canadian led to a restaurant named after her opening in Vancouver, to which she gives full marks on a first visit to the city
Since late June, Nguyen Thi Thanh has enjoyed walking the streets of Vancouver in Canada, trying lots of different food, and taking in the summer sunsets by the beach.
Thanh is best known as the "Lunch Lady", a nickname coined by the late celebrity chef and raconteur Anthony Bourdain, who visited her street stall in Ho Chi Minh City, Vietnam, in 2008. She is in Vancouver to visit a restaurant opened by second-generation Vietnamese-Canadian Michael Tran.
The restaurant is called
Lunch Lady
and is celebrating its second anniversary. Originally Tran had invited Thanh to the city in British Columbia, western Canada, in July 2020 for the opening of the restaurant, which offers elevated Vietnamese dishes, but the trip was postponed because of the Covid-19 pandemic.
Despite the delay she is excited to be in the city and impressed by Vancouver's culinary offerings.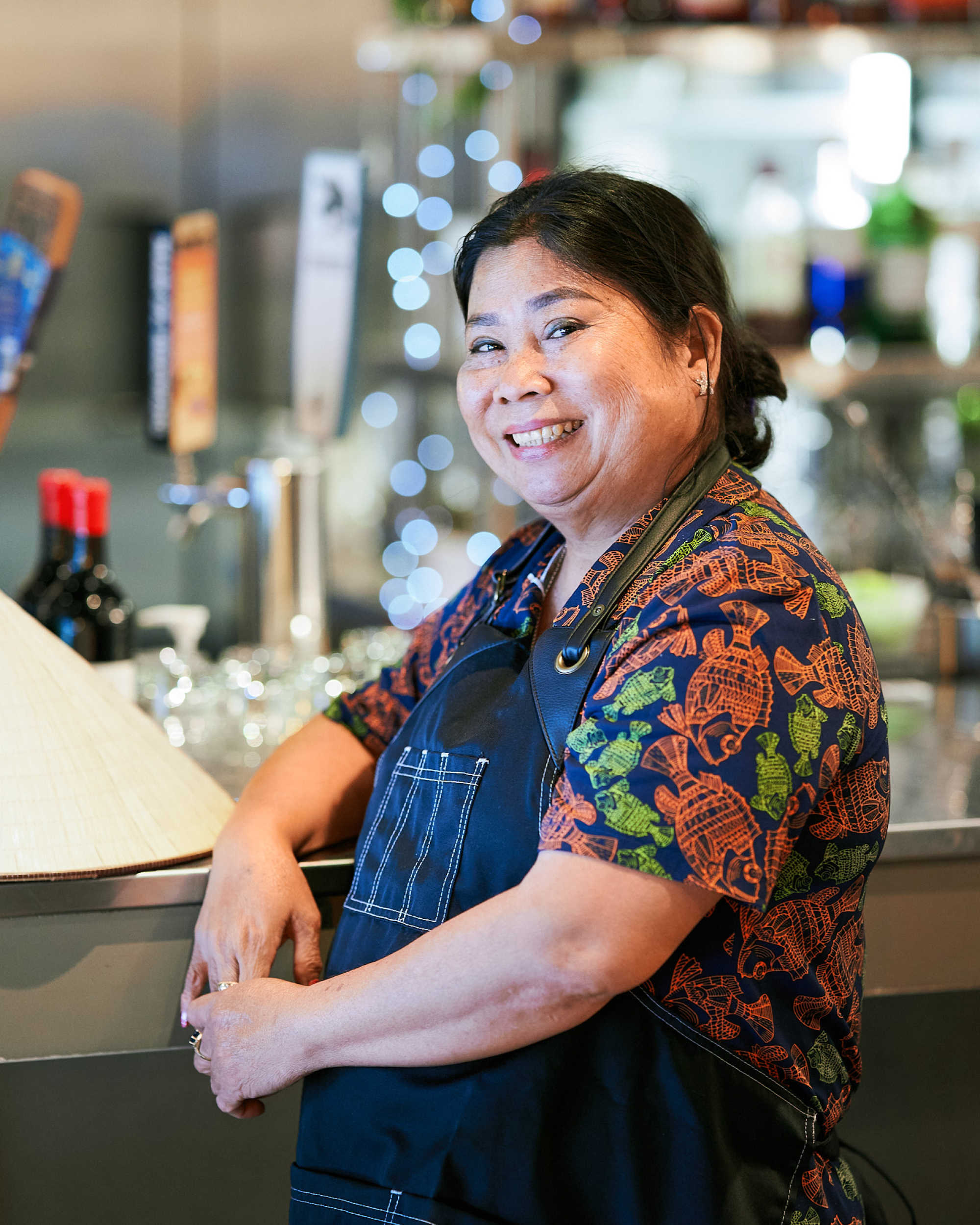 "I've visited a lot of restaurants, mostly Vietnamese," says Thanh through her translator Han Nguyen, who is the restaurant's manager. "Michael took me to many popular restaurants and I tried some Western food, but I prefer Vietnamese."
When pressed to compare it with the food back home, she says the Vietnamese food in Vancouver is about 80 per cent authentic.
Thanh has a wide smile and her eyes light up as she talks softly about her impressions of Vancouver.
She is pleased to see the Lunch Lady restaurant in person and greet customers who come to eat dishes such as beef noodle soup, crispy chilli salted prawns, truffle chicken slaw, and clams steamed in a lemongrass broth.
"The first time I entered the restaurant I was impressed by the decor – it brings me back to Vietnam, the chairs and tables are very familiar and I felt connected right away," she says.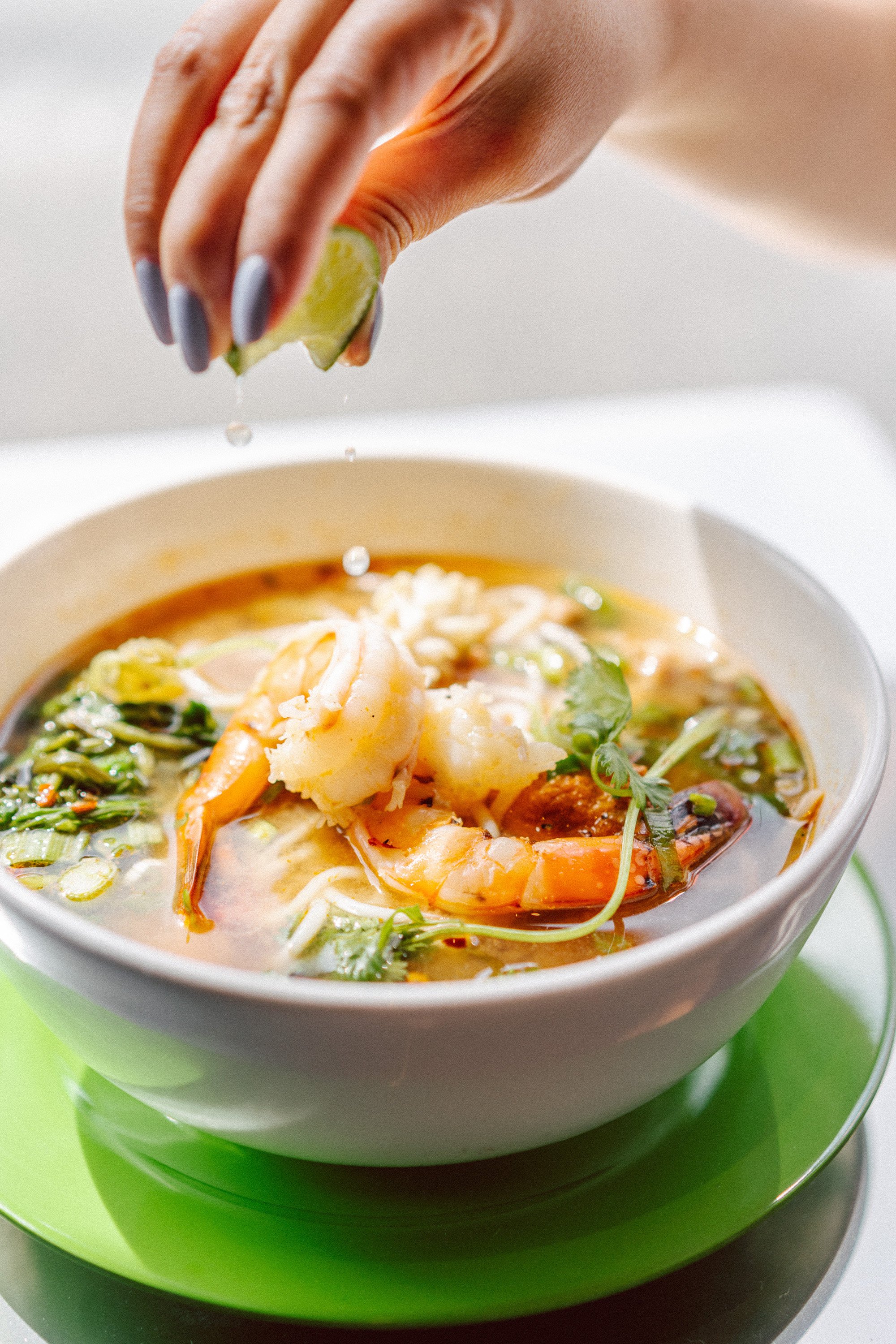 As for her assessment of the food at Lunch Lady, Thanh gives it full marks, but says it's up to customers to judge for themselves. What's not in doubt is that the kitchen staff put their hearts into preparing the food.
In early July the restaurant offered a special dinner tasting menu that Thanh developed with executive chef Benedict Lim. The dishes are a far cry from the humble ingredients found at Thanh's stall, Bun Cha Huong Lien.
They include Atlantic lobster and pomelo salad; luc lac – charbroiled and herb-garnished Wagyu beef strip loin sautéed with vegetables and soy sauce; and one of her daily signature dishes, called bun mam, a fermented fish noodle soup with tiger prawns, char siu pork and vermicelli noodles.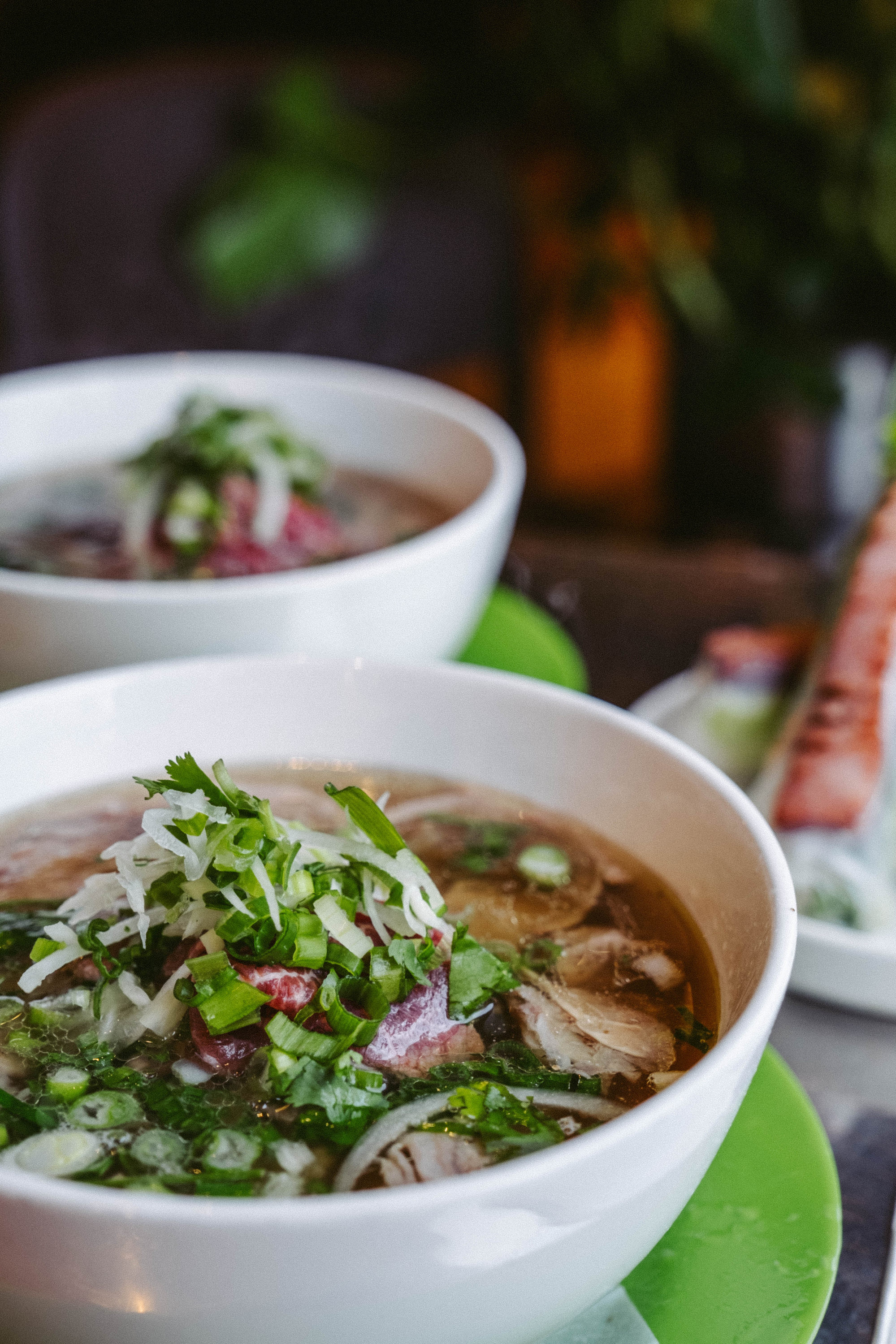 Thanh is from the south of Vietnam, where dishes are typically brothy, sweeter and contain more seafood than in the north, where the food is less seasoned, and broth is a side dish. Food in central Vietnam is generally savoury and spicy.
When asked about Bourdain, Thanh says she will never forget her "guardian angel", who visited her stall in December 2008 and featured her in an episode of his popular show No Reservations the following year.
While most stalls only focus on one item, Thanh was known for having a different broth for each day of the week. She won't reveal what's in the flavourful broths, but says the recipes were passed down in her family.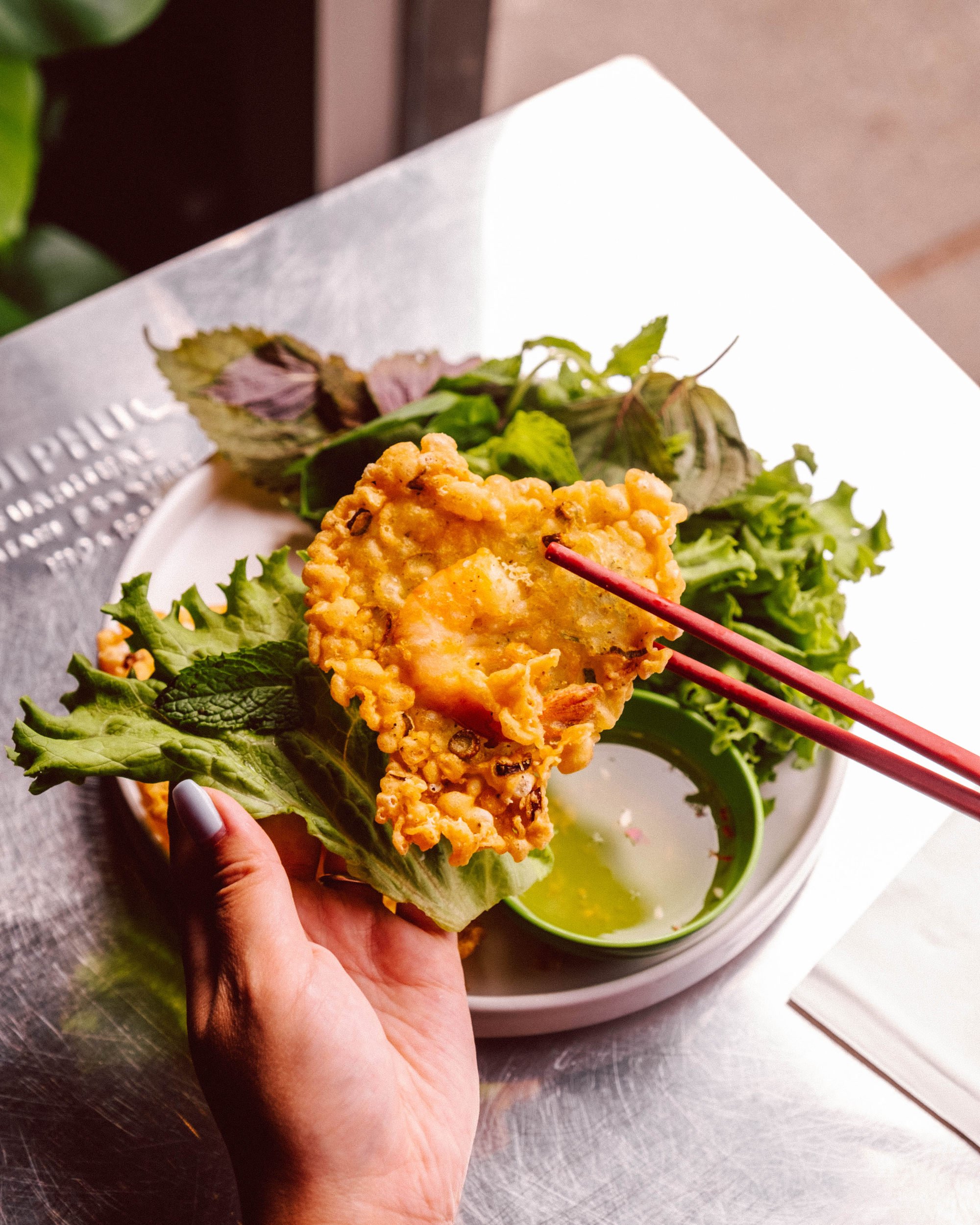 Bourdain came by with his camera crew in tow and enjoyed her hearty bowl of noodles in broth with a generous portion of toppings such as shrimp, quail eggs, pork belly, sausage, and fried crabmeat.
"Before Anthony came, there were many reporters who came to write articles and do some filming, and some food bloggers came with cameras too," explains Thanh. "So when he came with a camera I didn't think much of it – I thought maybe he was another food blogger, I didn't know he was famous.
"Then after the show came out, a lot of diners came to tell me I was lucky to have Anthony Bourdain come to dine here, and that's when the name "The Lunch Lady" was born and I realised he was big," she says.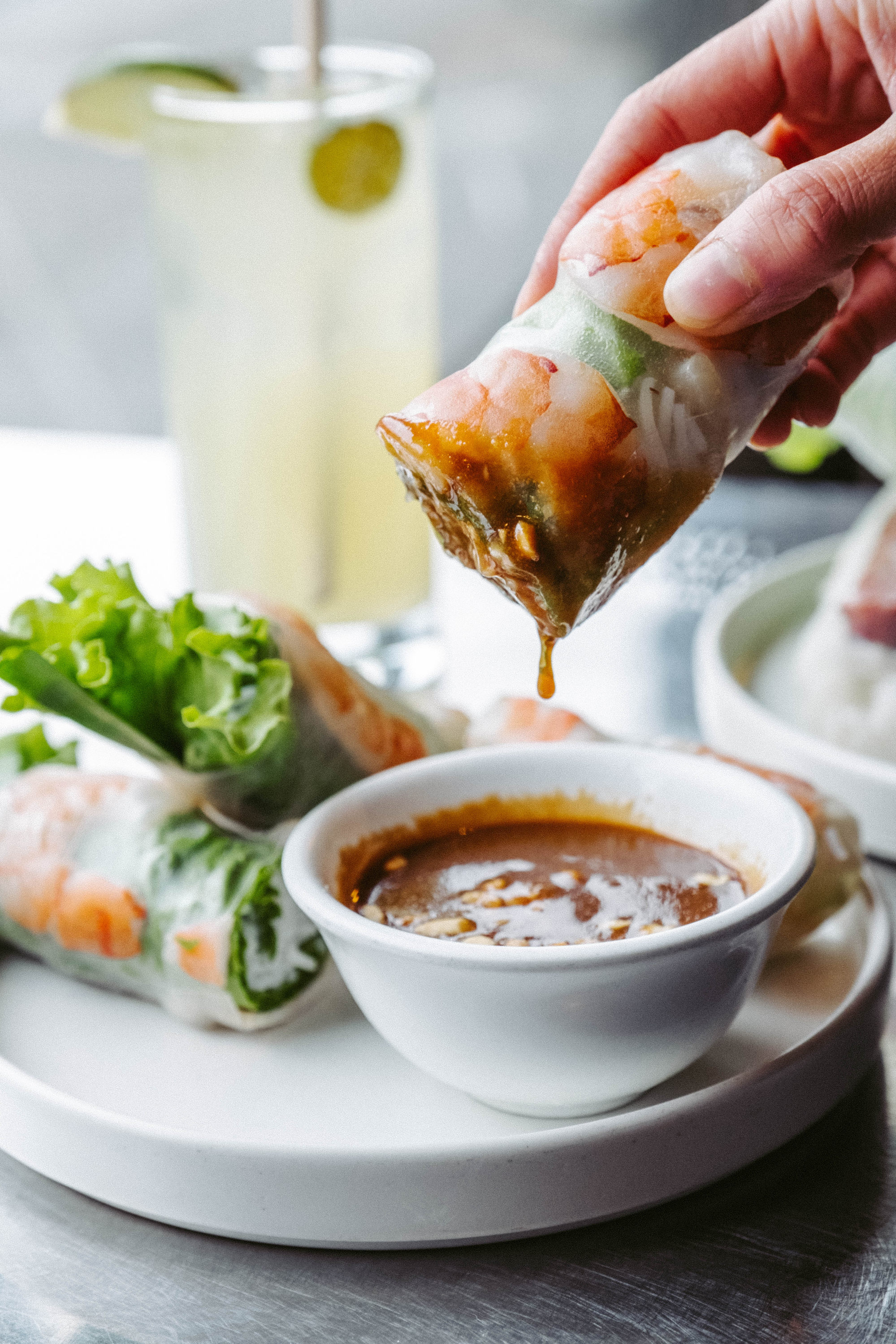 As more local Vietnamese and overseas visitors flooded the stall, her business, which was already popular, became an even bigger hit.
Thanh is forever grateful to Bourdain, as he helped her garner so many international fans, including restaurateur Tran, who was very keen to partner with her to open a restaurant in Vancouver.
"The first time Michael dined in my place he liked the food so much that he offered to do a collaboration with me," Thanh recalls.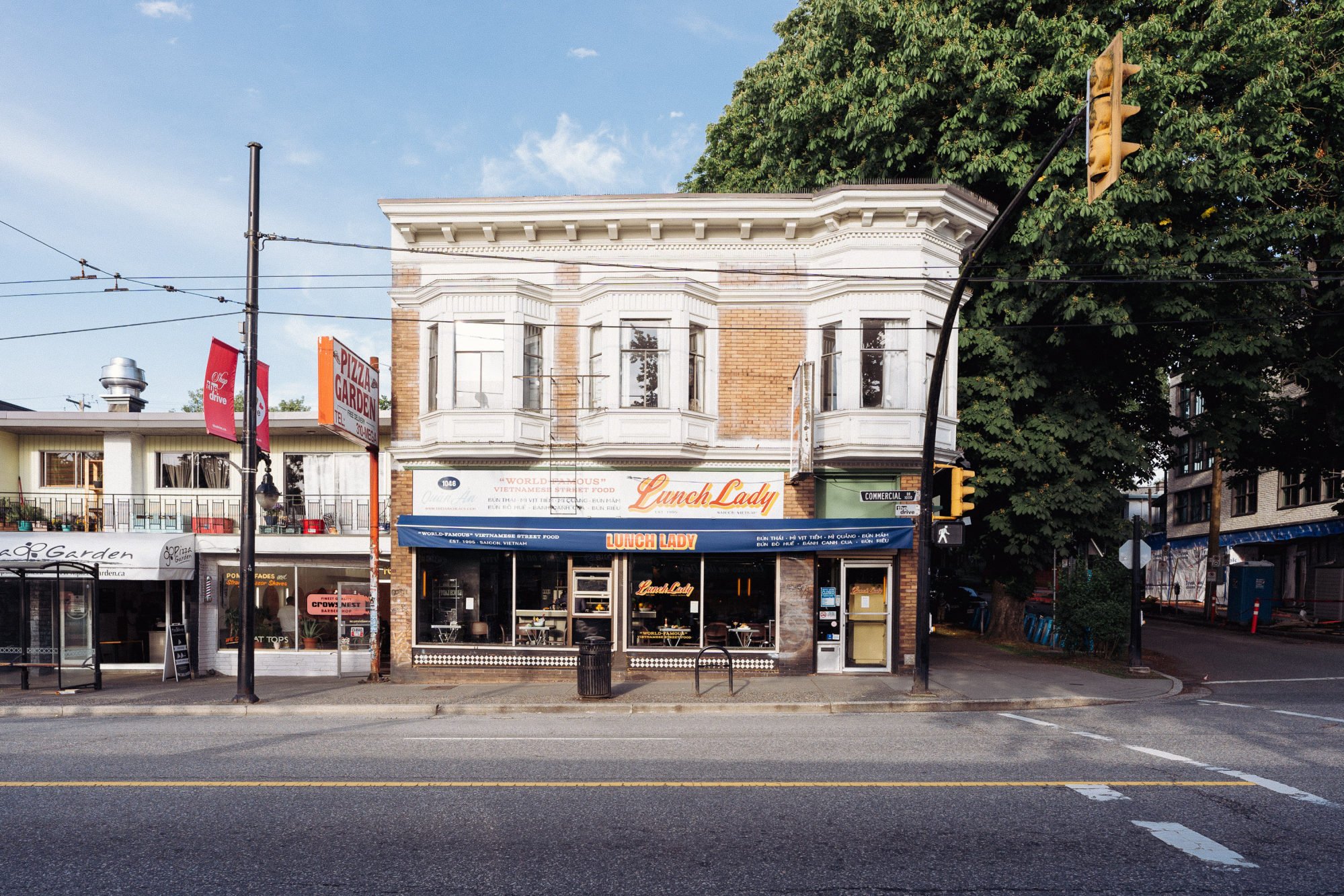 "He is young and enthusiastic and I could see his passion for my food. Meanwhile I'm experienced and I need someone who has young, passionate energy and I believe we can be a good combination. I hope this collaboration will have a long journey, and not only in Vancouver, but possibly across Canada or around the world," she says.
There are proposals to open Lunch Lady in other locations, but Thanh says nothing has been finalised yet.
Chef Lim says it has been inspiring having Thanh around to discuss new ideas for dishes. "For lunch we serve authentic Vietnamese dishes, but dinner is elevated using foreign ingredients like A5 Japanese Wagyu beef for steak luc lac. We make sure the soul of the dish is the same."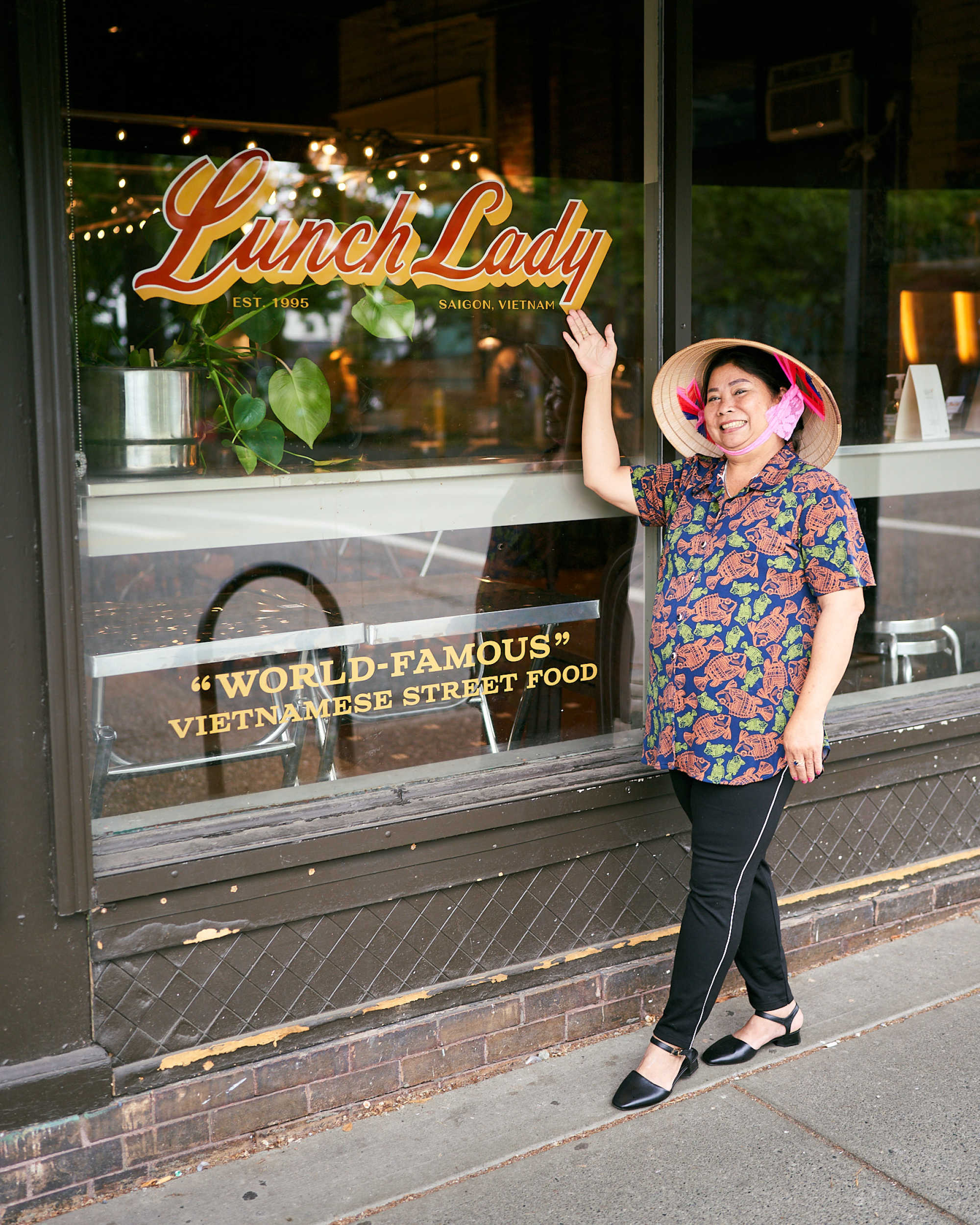 He says many of the chefs in the kitchen are second-generation Vietnamese and he encourages them to learn as much from Thanh as possible.
"She has a grandma style of cooking which makes the dishes so much better," Lim says. "It's very motivating and there's a good aura when she's around."