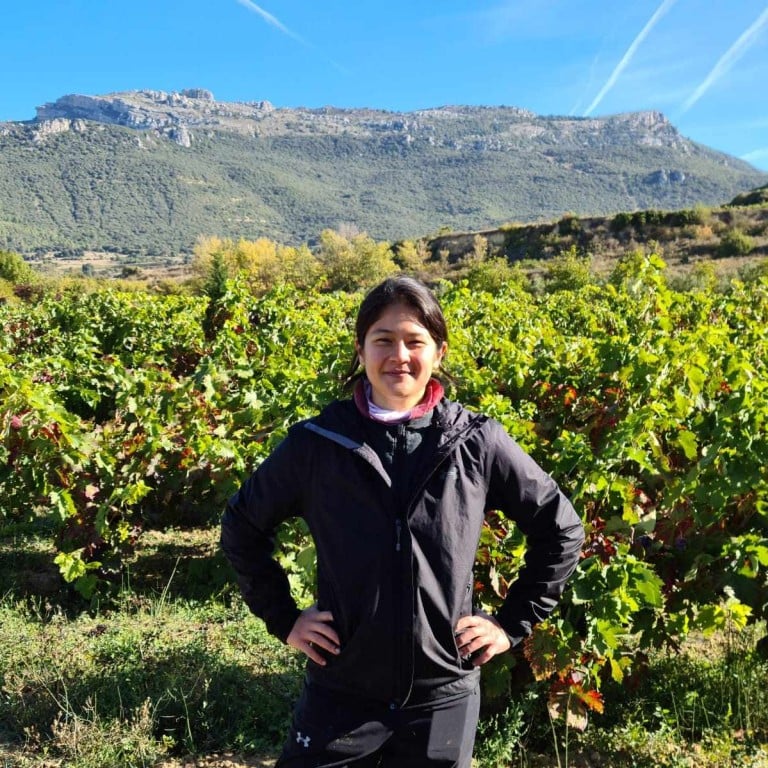 What's a Chinese-American doing making wine in Rioja, Spain? Jade Gross on her journey from human rights law to being a chef to growing grapes
Jade Gross was born in Hong Kong, and studied human rights law at university before going to culinary school and working at some of the world's best restaurants
After seven years at two-Michelin-star Mugaritz, she now grows grapes and makes and sells her own wine in Rioja, Spain, with labels inspired by her journey
Jade Gross' debut wine would not look out of place at any trendy restaurant in San Sebastian, Spain – the 2019 vintage is a robust tempranillo (notes of dark cherry, wild flowers and spices) and its artfully sketched label depicts a pair of hands hovering over a piano, with grapevines emerging from the black keys.
It's also a multilayered representation of Gross' diverse background and philosophy towards her new career in winemaking.
Piano, piano in Italian means to tread slowly, slowly, and this polyglot landed on the connection immediately.
"​​At the age of three, I started playing piano. Lesson upon lesson, I practised to get the basics right until I was able to move onto other pieces," she writes in her introduction to the wine label.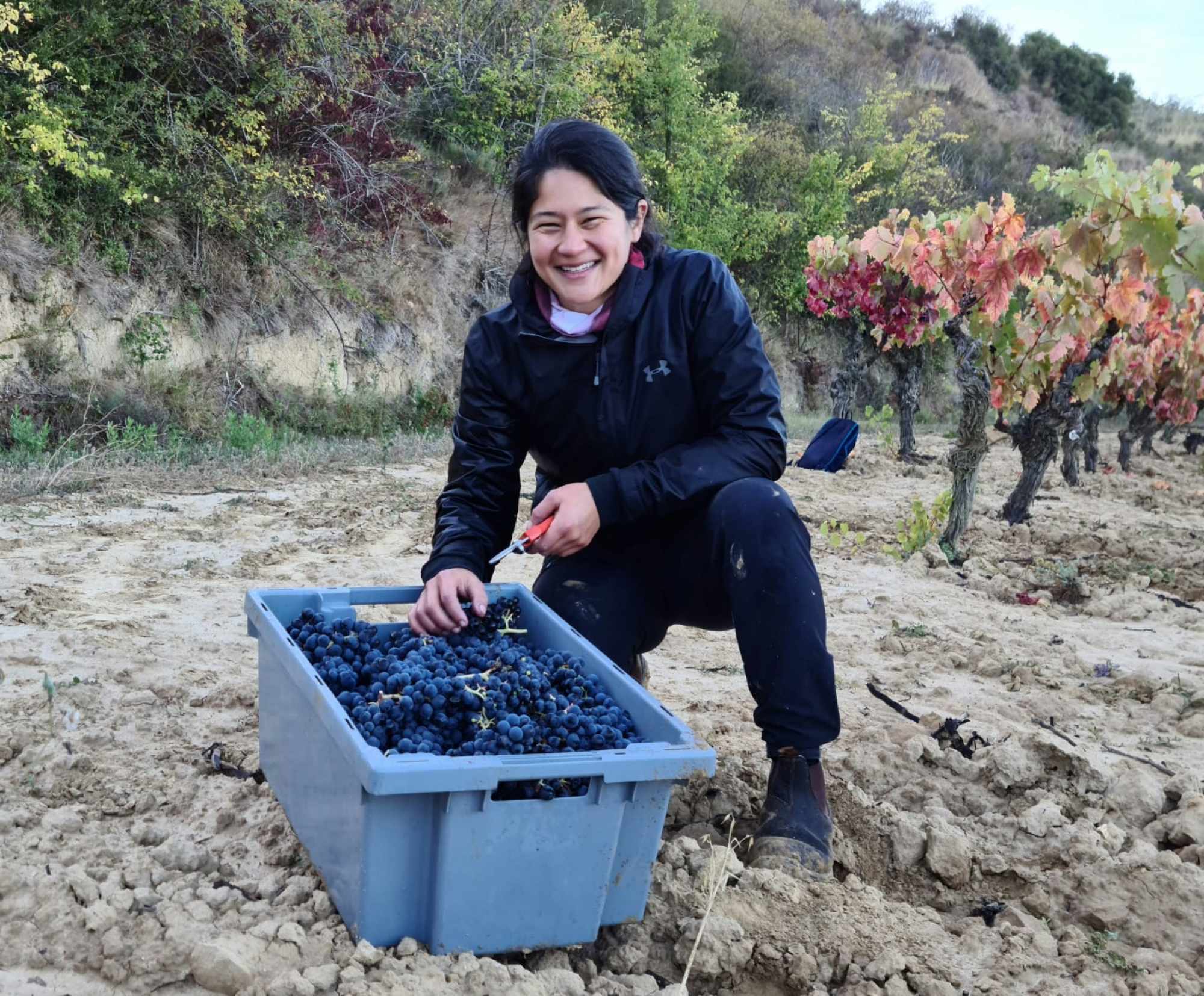 "Now I am in a similar situation, [where] every day is a new lesson in grape growing and winemaking. With patience, practice will help me improve and this first wine reminds me of those very first piano lessons."
Three years after going out on a limb to make wine in a foreign country, buying a one-hectare (2.5-acre) vineyard plot in Rioja, Spain – and doing much of the grunt work – Gross has three wines to her name and a fourth in the works.
How did a Chinese-American woman educated at the French International School in Hong Kong, who then took human rights law at the London School of Economics, end up harvesting grapes and selling her own-label wines to initially sceptical Spaniards?
Gross has grit – after realising that she "wasn't going to save the world" even if she ended up working at the United Nations or as a human rights lawyer, she turned to her passion for food and drink which she'd had since she was a child.
"​​I think a lot of people thought I had a crisis," she laughs, recalling the time she shelved her corporate plans and enrolled in a French cookery school, armed with a fresh grant from the James Beard Foundation.
"That's when I finally told my parents, and I think my mom was a bit like …" Gross blows a raspberry of disappointment."Because back in the day, I think in Chinese culture being a chef is not really well seen."
But it was her mother who encouraged her to keep going when kitchen life got tough – she was interning at the then three-Michelin-star Alain Ducasse au Plaza Athénée (which has since shut), and was close to calling it quits.
"She said, 'absolutely not'. Thankfully, I did finish [the internship] and I'm very grateful for that because I realised that after that I knew what kind of kitchen I want to be in, what kind of chef I want to be, what I wanted, what I didn't want."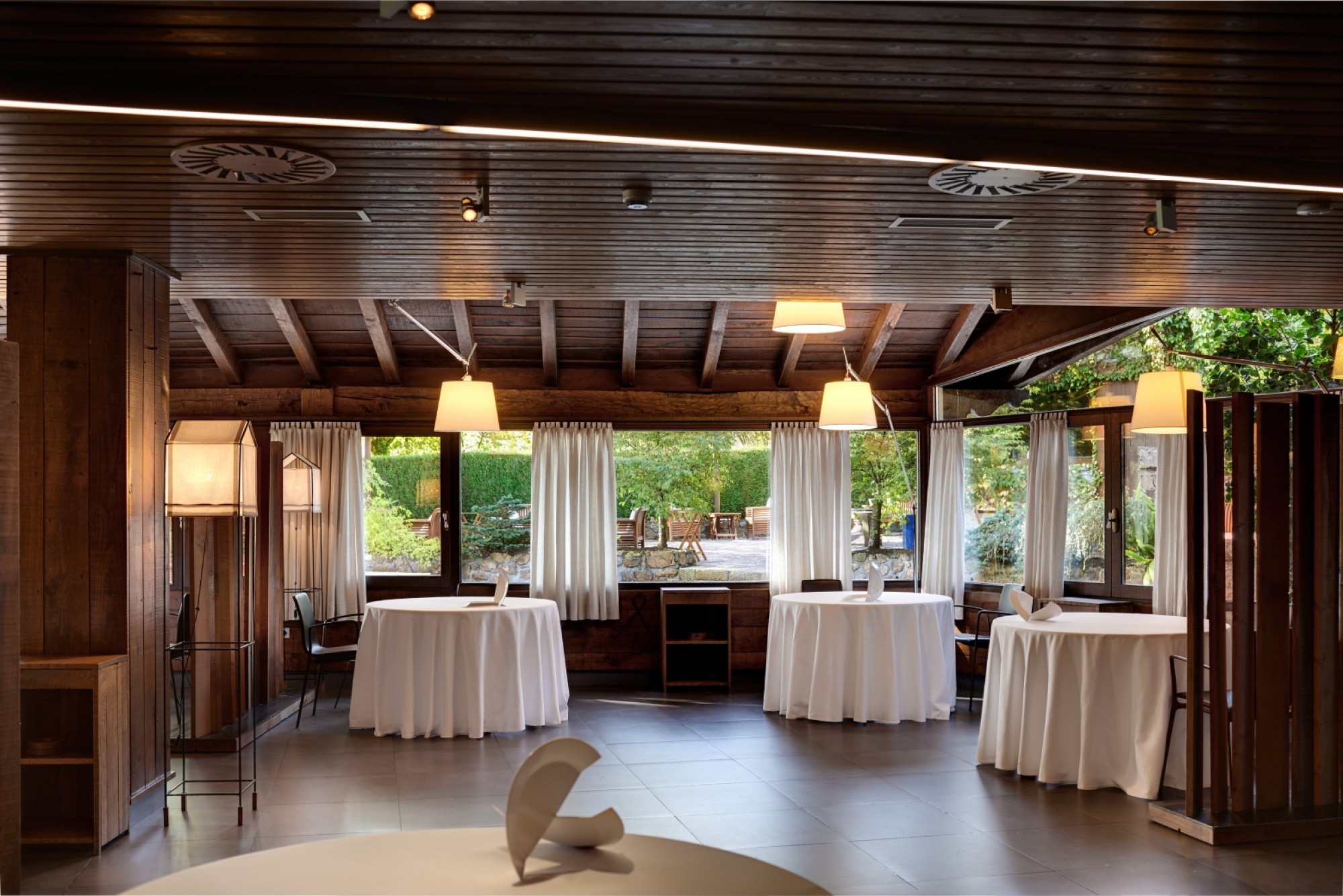 She would later work in other top Michelin-star restaurants, from D. O. M in Sao Paulo, Brazil to El Celler de Can Roca in Girona, Spain, before landing at Mugaritz in San Sebastian, where she climbed the ranks to chef de cuisine and played an instrumental role in its research and development lab.
After seven years there, Gross started exploring wine, first at the Wine and Spirits Education Trust, where she ended up gaining the DipWSET Level 4 qualification, one level below Master of Wine. She wanted to use her experience in the real world of winemaking.
"I'm a consumer, first of all. But I like to know how wines are made," she says. "I think it's a curiosity. I just felt that I wanted to challenge myself."
It wasn't easy for a young Asian woman to be accepted in the small Spanish town of San Vicente de la Sonsierra, especially when news of her attempts to make wines got around.
One of her white wines is a tongue-in-cheek reference to her outsider status, being named after the local term for "young girl", Chiguita, which incidentally is what Gross was called around the village because her first name, Jade, was too hard to pronounce.
The wine label features another drawing, this time of a round Chinese doll nestled among a pile of white viura grapes, symbolising Gross's eventual acceptance into the local community.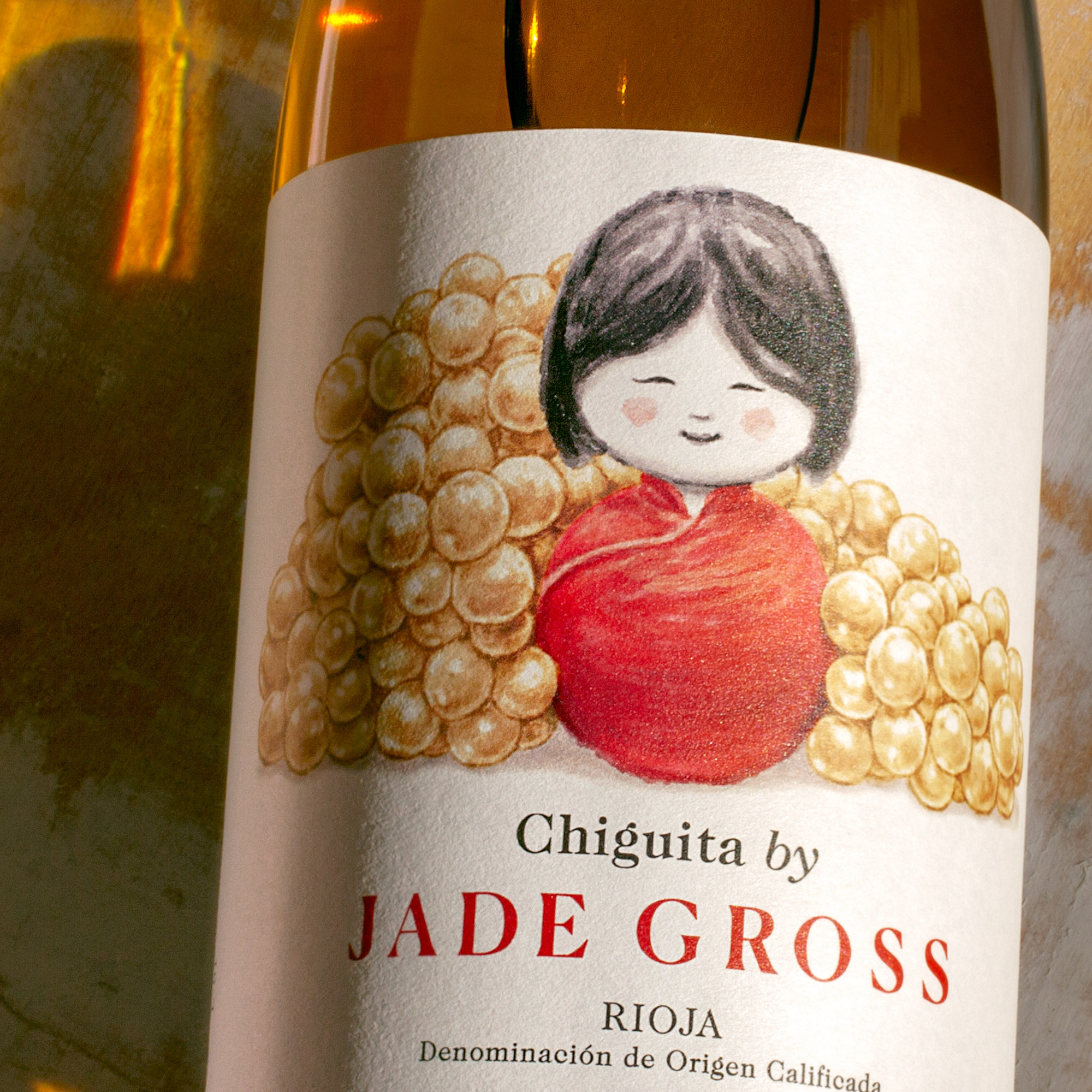 It was hard-earned – for her first vintage, Gross thought it important to enlist the help of smaller growers in the village, and she still works with them after setting up her own grape-growing vineyard.
"I've built a network of different small grape growers alongside doing my own wine," she explains. "I'm working hand in hand with them. Not letting them down is actually showing them that a foreigner's perspective on wine can also be quite interesting."
She created 888 bottles the first year, and almost doubled production by 2020. In Hong Kong, the 2019 tempranillo was available exclusively from Deco Wines, but quickly sold out.
"It's very humbling for me that it's in Hong Kong," she says, given it's where she was born and raised. "I don't want to let anyone down, you know."