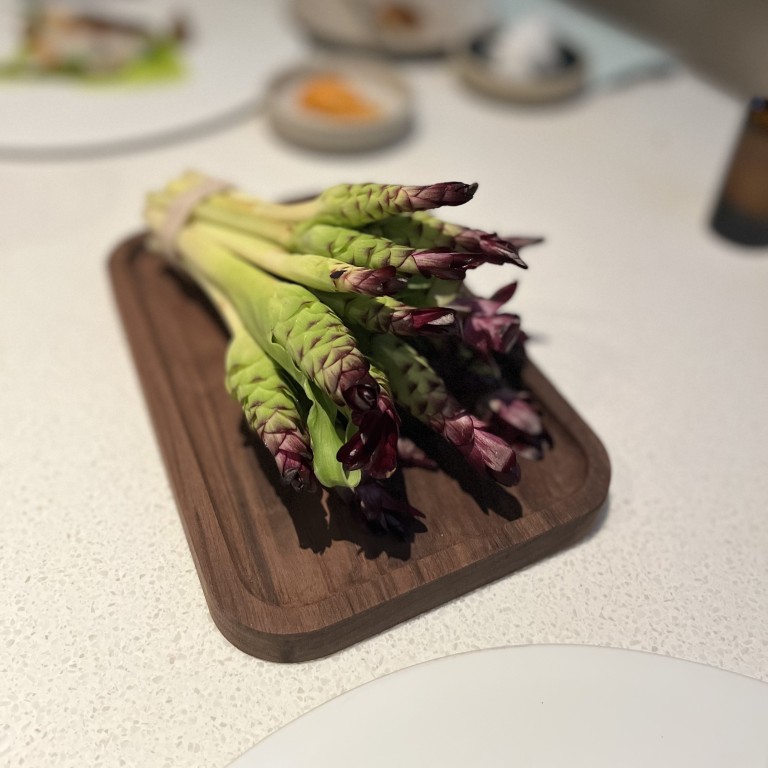 Opinion
On the Menu
by Charmaine Mok
On the Menu
by Charmaine Mok
When is a restaurant worth a special journey? When it's a feast of some of the best Hakka food, or Thai seafood with a difference
If you're on the prowl for hearty Hakka food, put Sun Hon Kee in Fanling on your gastro-map, but be prepared for a trek if you live further south in Hong Kong
Prepare your taste buds for some surprises at Plaa, and whether you are an oenophile or a wine novice, check out Hong Kong's recent surge in new wine bars
How far would you go for food? I was wondering this as the clock ticked over to minute 115 of my bus journey to Fanling, where a whole table of old media colleagues and chefs were waiting for me to start an epic feast of Hakka delights.
I only ended up half an hour behind, but by then – after a literal two-hour bus journey, most of it spent in East Harbour Crossing purgatory – my spirit was waning, my bottom utterly numb and my appetite had already come and gone.
To be fair, this wasn't normal – on a regular day, you could go from Central to Fanling in just about an hour on public transport, even less if you're in extravagant mode and get a taxi. And despite my grumblings, good food will always set you back into a good mood.
The restaurant in question was
Sun Hon Kee
(Shop G01, Commune Modern, 28 Wo Fung Street, Luen Wo Hui, Fanling, New Territories, Hong Kong), which specialises in
Hakka cuisine
and is headed by the characterful chef So Wai Hon, whose decades of experience have made him something of a local celebrity.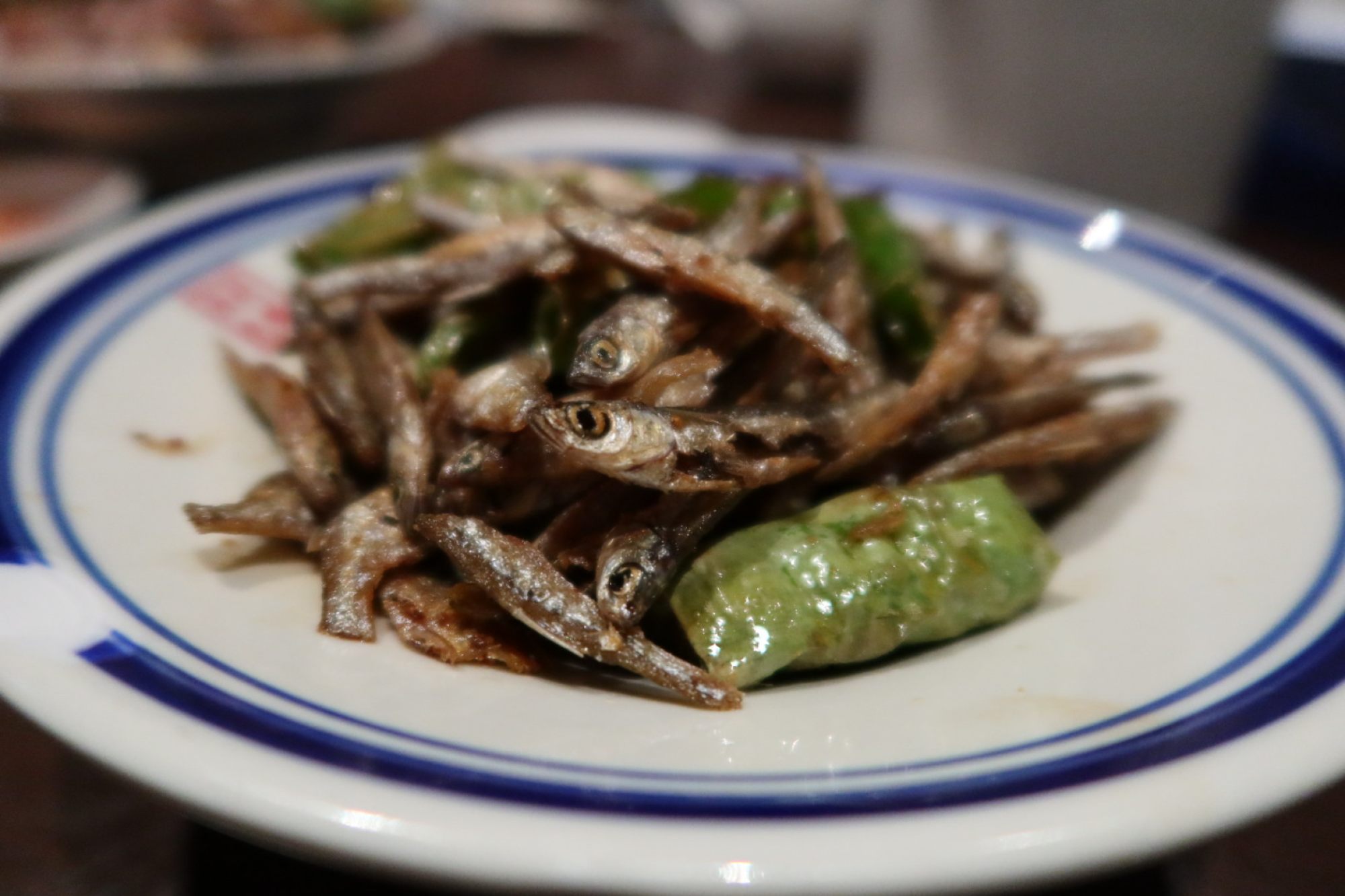 His cooking is characterised by plenty of seafood and braises, so tiny dried river fish (a perfect beer snack), a plate of freshly caught baby squid and hand-pounded cuttlefish balls were stand-outs. But an off-menu dish of mandarin fish in a giant tureen of broth electrified by the tang of mustard greens, dried chillies and peppercorns was the surprising hit of the night, if not quite canonical.
Was it worth, in Michelin speak, the special detour? I can't be certain, but at least I now know my limits – and why I always bring snacks for the road.
Other Hong Kong highlights from the past fortnight:
Gone fishing
I was recently a guest at Plaa – the Thai seafood restaurant opened by ZS Hospitality and with chefs Richie Lin and Ian Kittichai conceiving the menu.
The candyfloss interiors are a bit Little-Mermaid-meets-Polly-Pocket, except more upscale. The tasting menu offers dishes that include a bit more intrigue than your typical Thai restaurant in Hong Kong – Siam tulip flowers in an expertly grilled threadfin with coconut beurre blanc, for example, or tart and astringent mamuang hao manao hao (Carissa carandas fruit) that features in a cleansing sorbet.
Not every dish was a hit – feedback was given on the guai tiao ruea, an abalone and Thai wild mushroom dish that was said to be inspired by Bangkok's famous boat noodles but lacked the requisite richness – but I'd come back for the scallop larb with blade coriander and yellow capsicum, a dish as delicious as it is artfully presented.
Plaa, 2/F, 8 Lyndhurst Terrace, Central.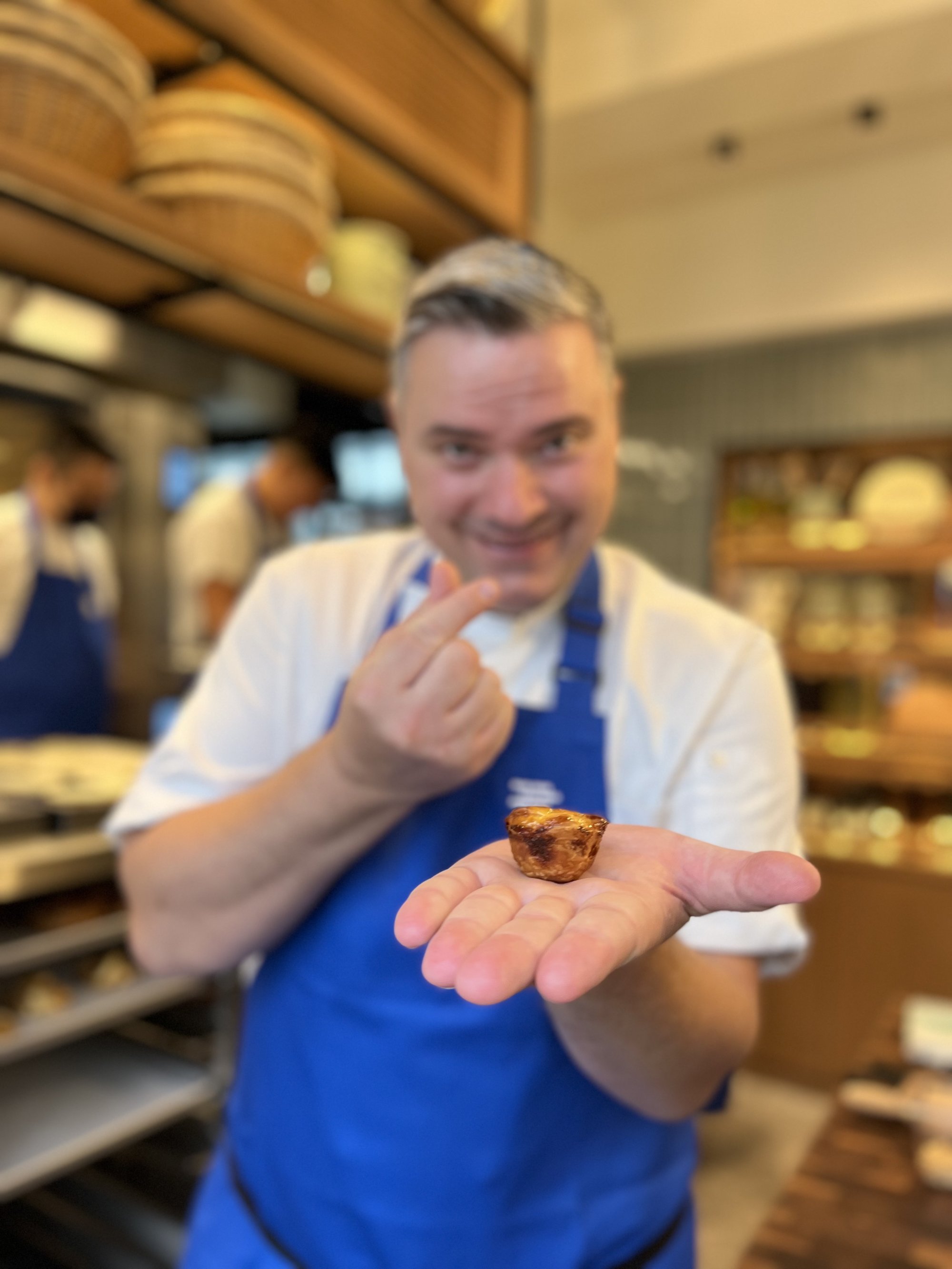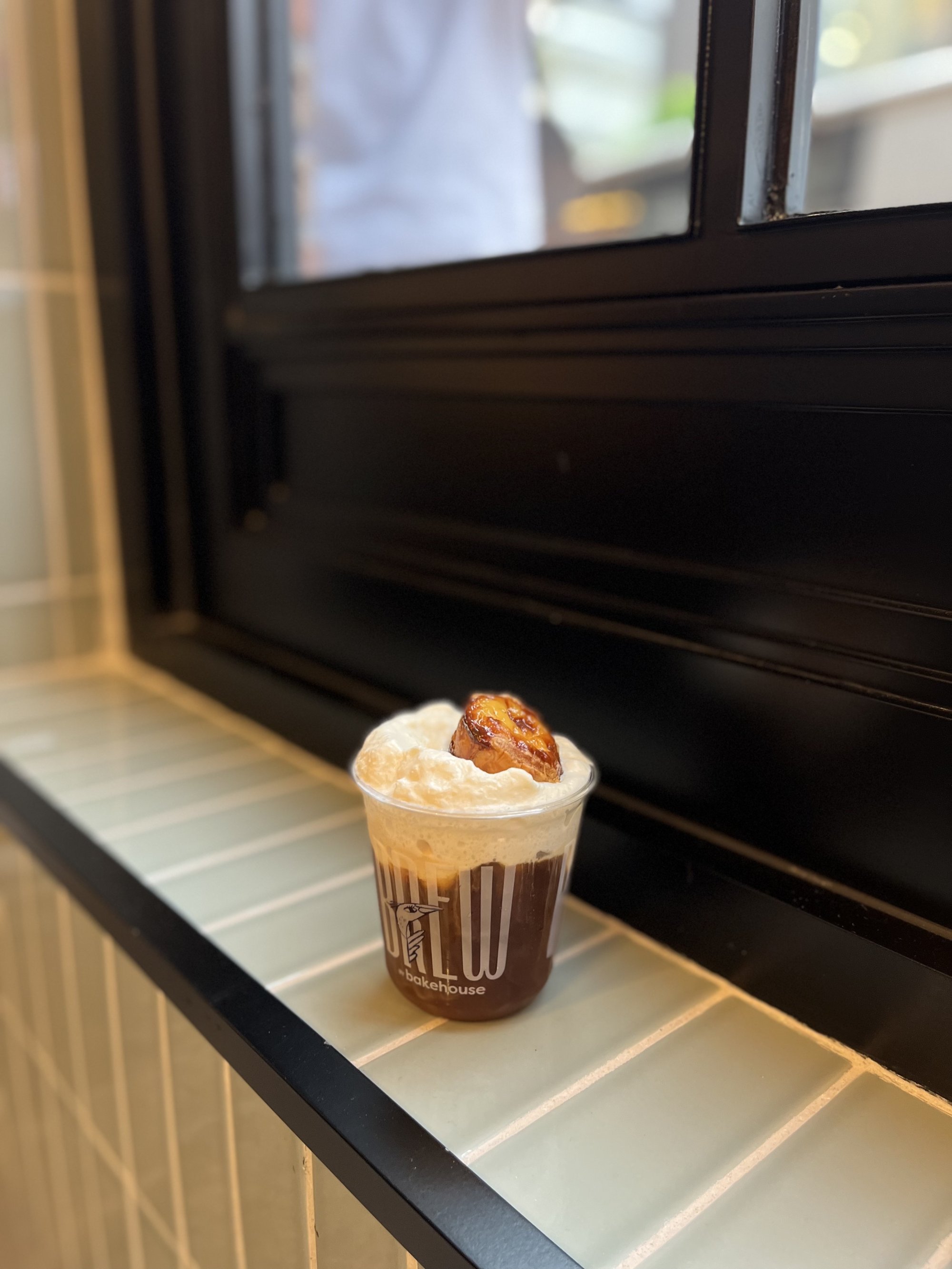 Breadwinner
Bakehouse's Causeway Bay shop has finally opened, much to the delight of my colleagues at the Post – the bakery is a dangerous five-minute walk from our offices.
The coconut cold brew has been my summer drink of choice, reminding me of the flavour profile of those delicious coconut coffees I'd inhale on the streets of Vietnam. Plus, it's the only drink that comes with a miniature sourdough egg tart, which is just the right size for a quick fix.
Bakehouse, 16 Kai Chiu Road, Causeway Bay.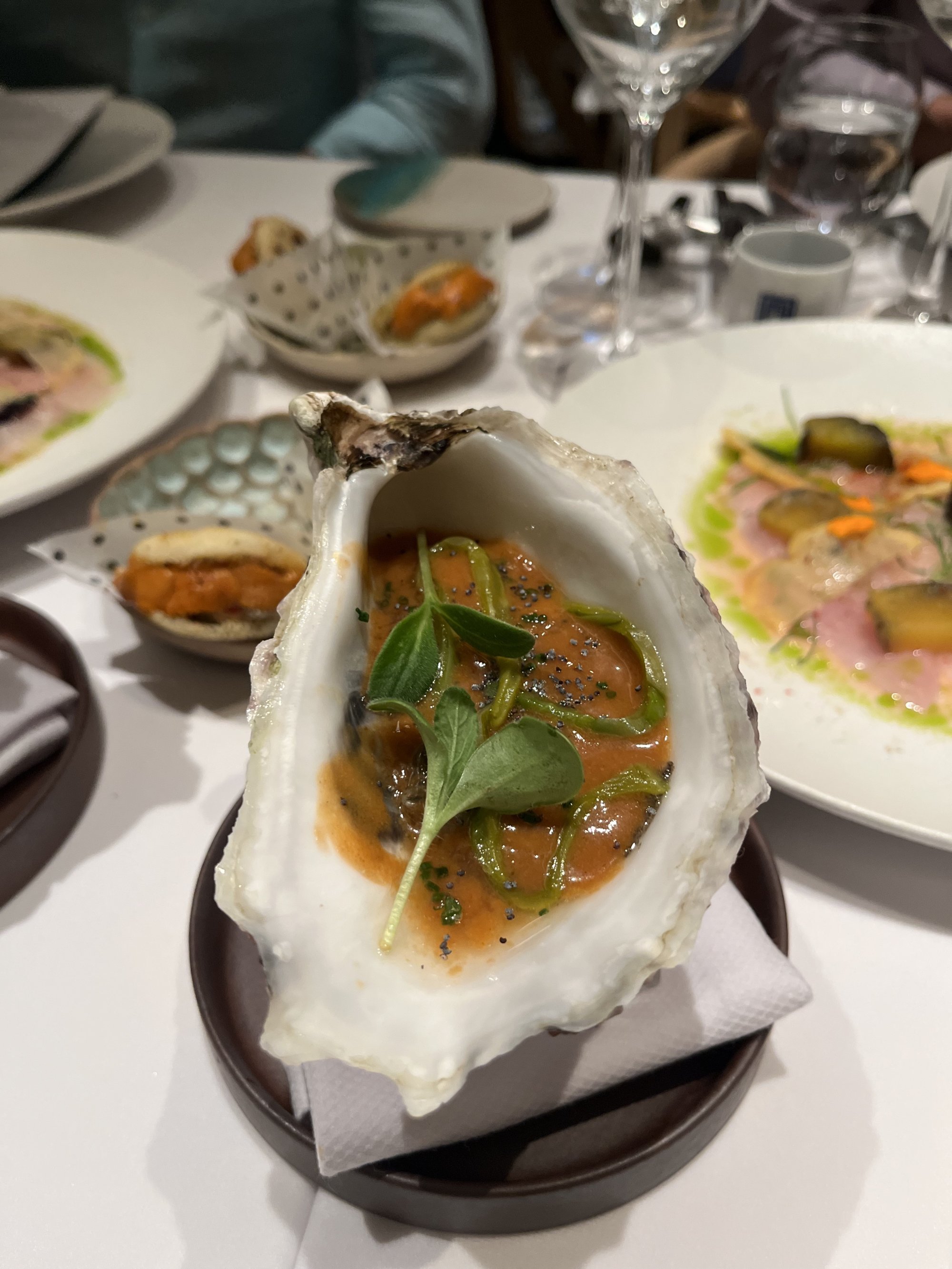 Let's taco 'bout it
Chef Ricardo Chaneton of Mono is freshly returned from an odyssey around South America, including Colombia and Venezuela, where he is being touted as a national hero for being the first Venezuelan chef to head a Michelin-star restaurant.
In the past few years, being grounded in Hong Kong has been beneficial in many ways, with chefs further exploring the potential of locally grown produce (I'm excited for a coming pop-up at Tatler Dining Kitchen in early September featuring Amber's Richard Ekkebus and Roganic Ashley Salmon, who will make local vegetables the heroes in their menu).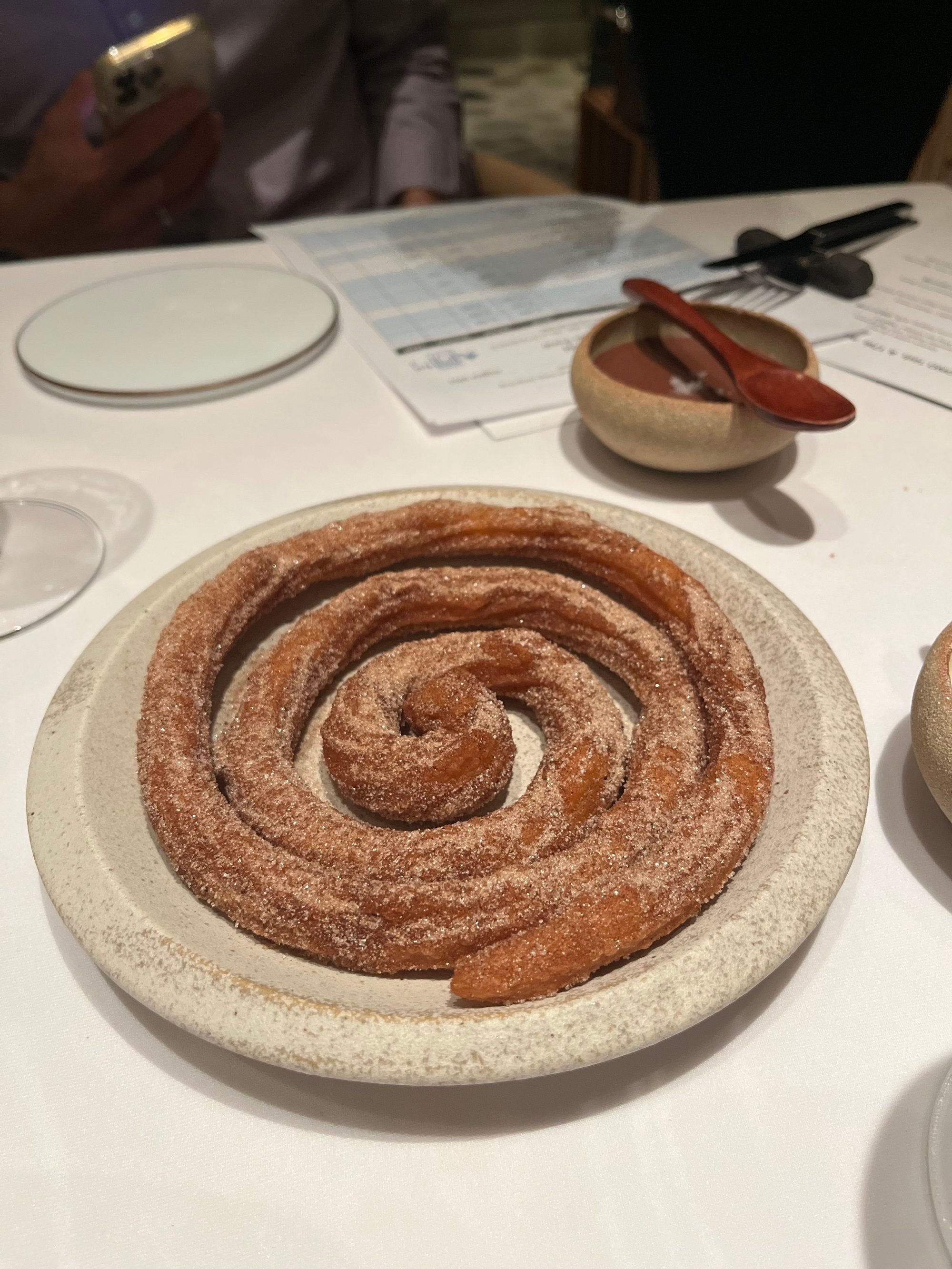 But sometimes you need some distance, and Chaneton's time away, exploring the flavours and methods of his heritage in situ, has brought a refreshing energy to his Mono Unplugged menu of Latin American cuisine – crisp Venezuelan casabe (cassava flatbread) with queso fresco (and heapings of caviar), French veal sweetbreads taco with a Mexican mole, and an insanely light coil of churros with intensely aromatic Mexican vanilla cream and the house-made chocolate.
Stay tuned to their socials for the next Mono Unplugged dinner.
Mono, 5/F, 18 On Lan Street, Central
One drink only
There is always something exciting happening in Hong Kong's drink scene these days, and it's true whether you're a beer nerd or a wine aficionado.
One thing I'm seeing is a resurgence of wine bars, and a far more relaxed approach to drinking – the natural wines at the likes of Vivant and The Baker & The Bottleman come to mind.
At the latter, a punchy, tropical "Yellow Yellow" sauvignon blanc and gewürztraminer from Jumping Juice winery in Margaret River, Western Australia, was like the wine equivalent of a piña colada – a cocktail I'm not ashamed to admit loving.
For home drinking, the team behind Sunday's Distribution have launched Yatbui ("one glass" in Cantonese) to take the snobbery out of wine and present intriguing, under-represented bottles for curious drinkers. I'm happy to report that the Washington state 'Ex Umbris' syrah by Owen Roe was very nicely received among some of the most discerning palates at that Fanling dinner – and is priced at a very reasonable HK$260 (US$33).