Doughnuts and Hong Kong: an on-again, off-again love affair that's gone into overdrive amid the coronavirus pandemic
For a place with so many cafes and dessert shops, Hong Kong was a doughnut desert. Krispy Kreme opened in the mid-noughties, but too soon was gone again
Deliverance for doughnut lovers began five years ago, since when there's been an explosion in cloud kitchens and Instagram bakers. We give you our top picks
Despite Hong Kong being a city filled with restaurants, cafes and dessert shops, it was hard to find a good doughnut in the city a few years ago. Today there are more places than ever to get your doughnut fix – but the road to this point was long and fraught with business failures.
A landmark moment for the sweet, fried treat came in September 2006 with the arrival of US doughnut shop Krispy Kreme thanks to Wayne and Brian Parfitt, the founders of restaurant chain Castelo Concepts.
For many doughnut lovers in Hong Kong, this was a dream come true. Seven Krispy Kreme stores opened in Hong Kong, in Causeway Bay, Central, Mong Kok, Kwun Tong, and Hong Kong International Airport.
However, two years later the chain pulled out of the city, citing high rental costs. It would be almost a decade before top-notch doughnuts became readily available in Hong Kong again.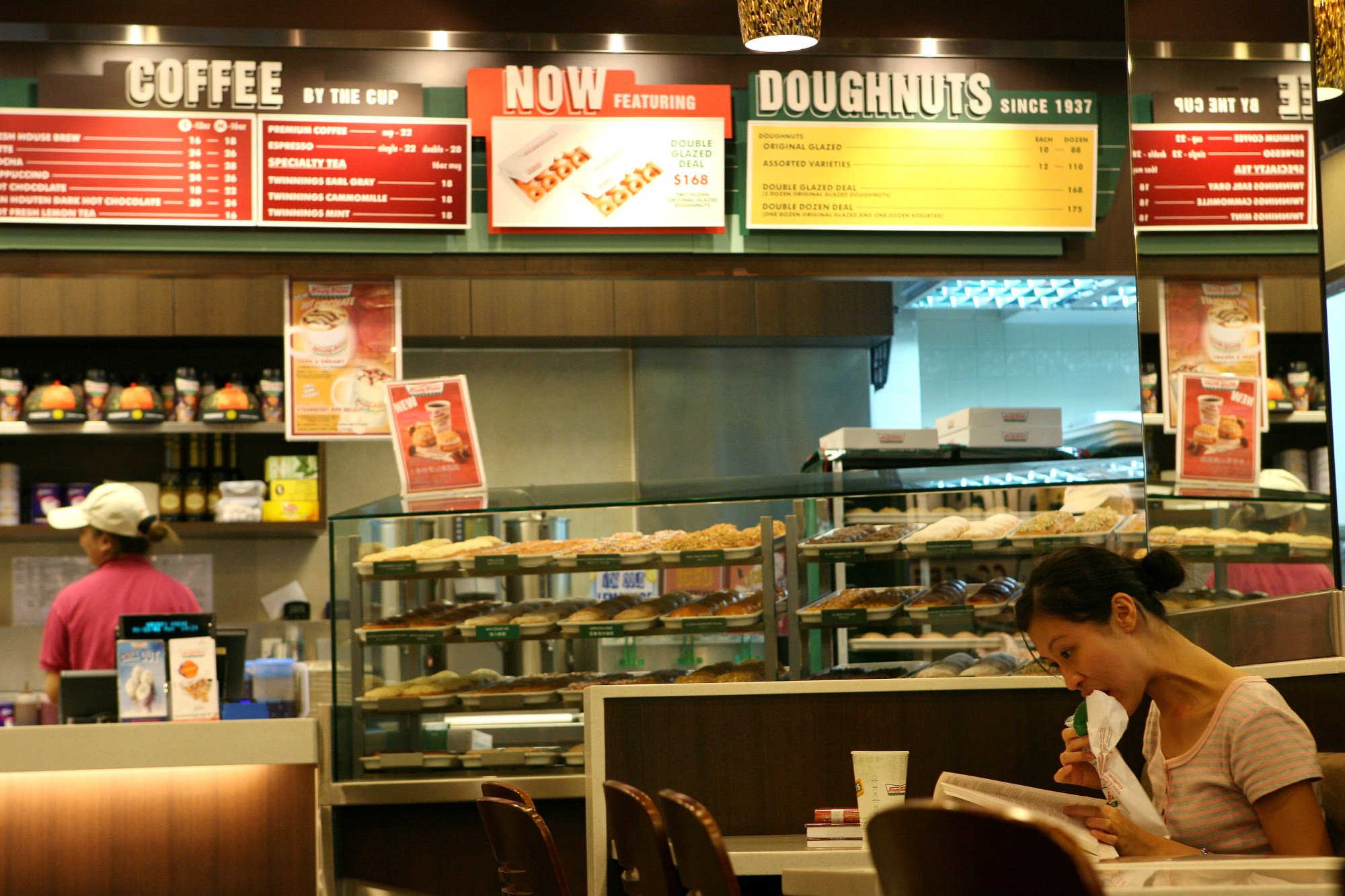 In June 2015, an independent doughnut shop decided to test the waters. Munchies opened on Shin Hing Street in Central, near Hong Kong's Soho neighbourhood, and specialised in organic, Canadian-style doughnuts. The shop was opened by Michelle Wong, a Hong Kong-born, Vancouver-raised entrepreneur.
"I moved back to Hong Kong and spoke to others who [had] also lived abroad," says Wong. "We all agreed that we miss just the ease and culture of doughnuts. In a city that has every kind of food you would want, there wasn't anyone who was doing doughnuts, or doing doughnuts well."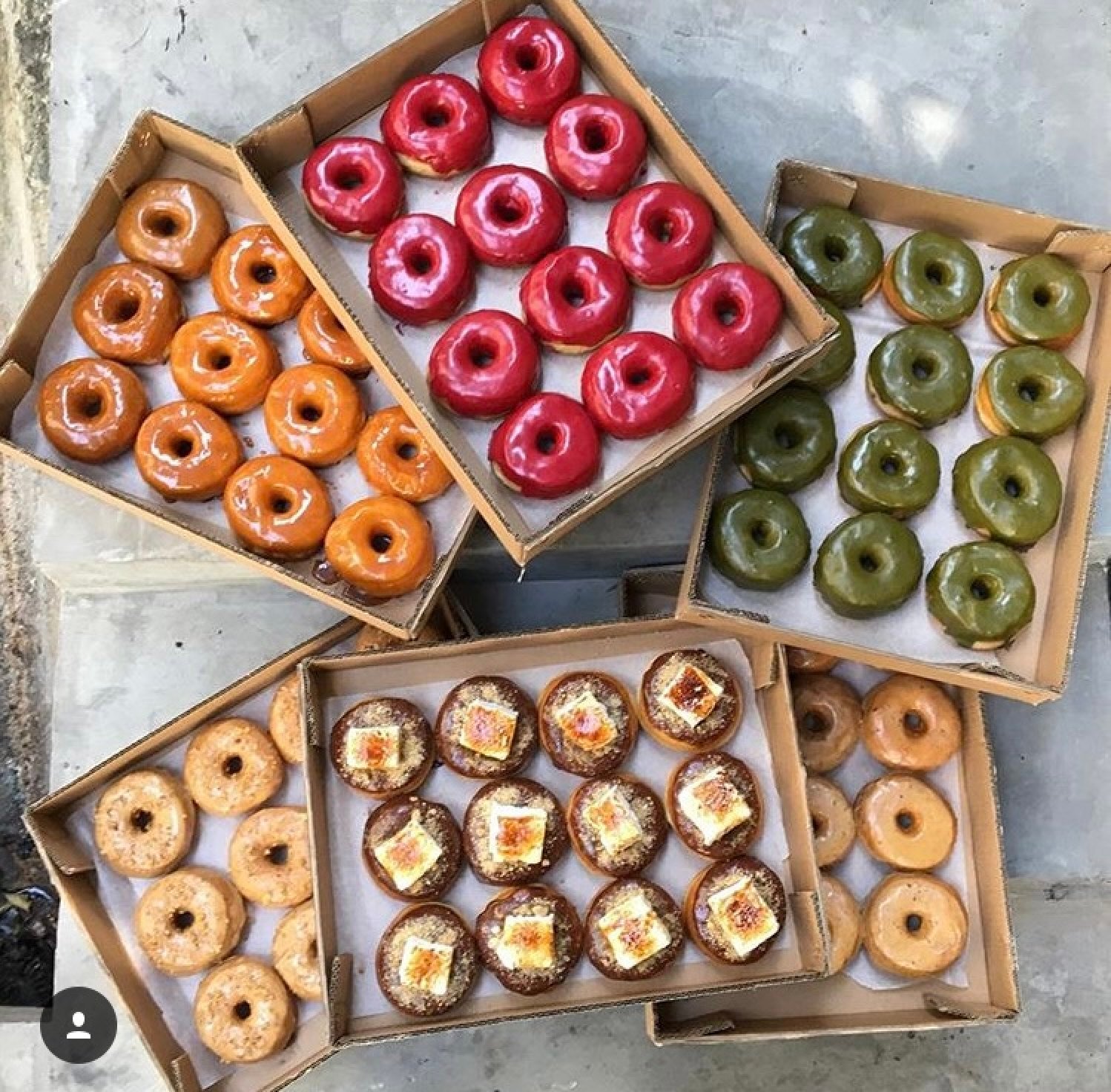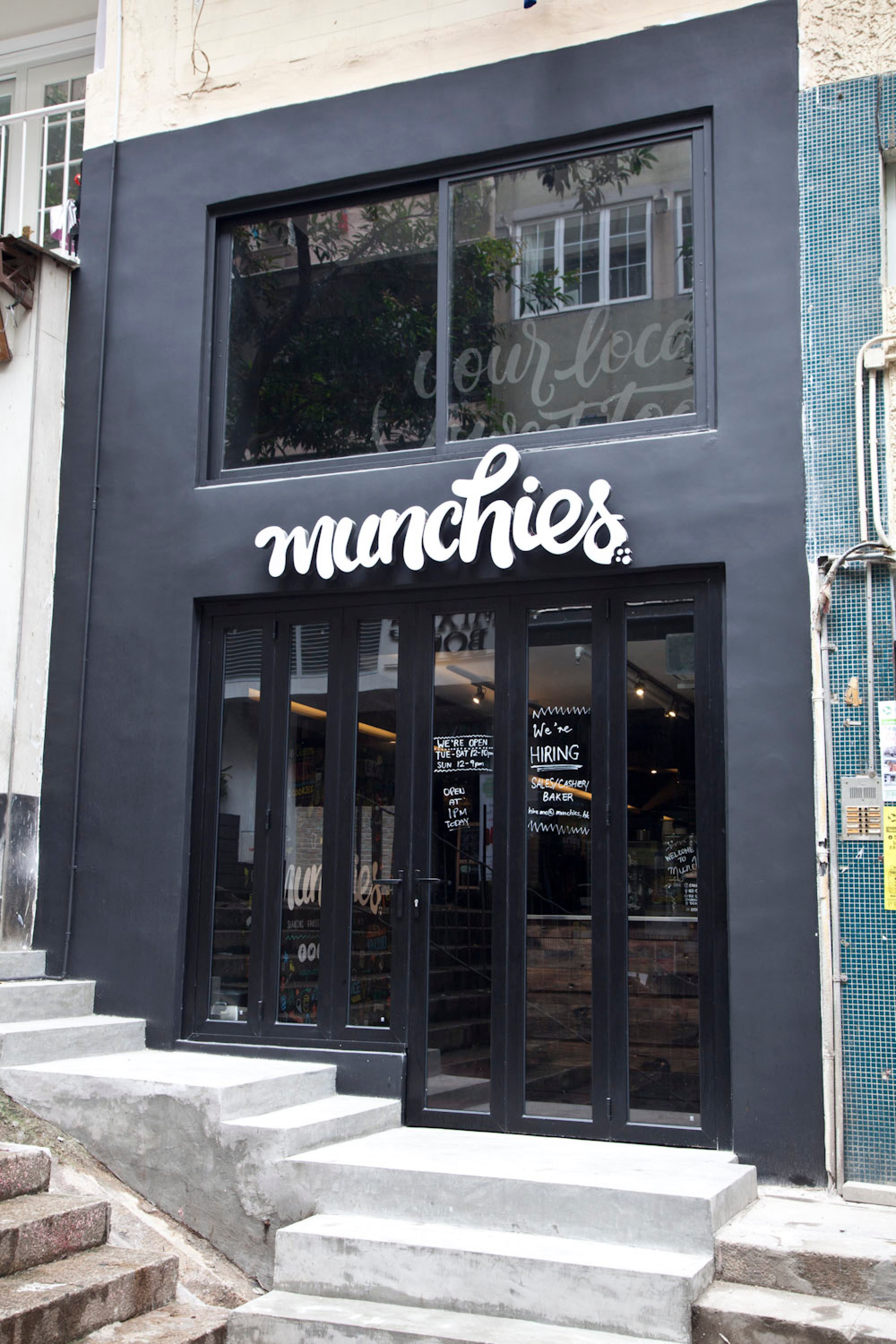 To make doughnuts more palatable to Hongkongers, Wong decided to use premium, organic ingredients. This contributed to her decision to close the store a little over a year later, in November 2016.
"Rent was just too much to bear, and because of rising food costs – a lot of our organic ingredients [were] imported from other countries – [it] just cost too much to keep up," says Wong.
Good doughnuts in Hong Kong were once again few and far between. But the doughnut drought didn't last long; in 2017, Indonesian chain J.Co Donuts opened in the city, and today it has branches in Central, Wan Chai and Mong Kok.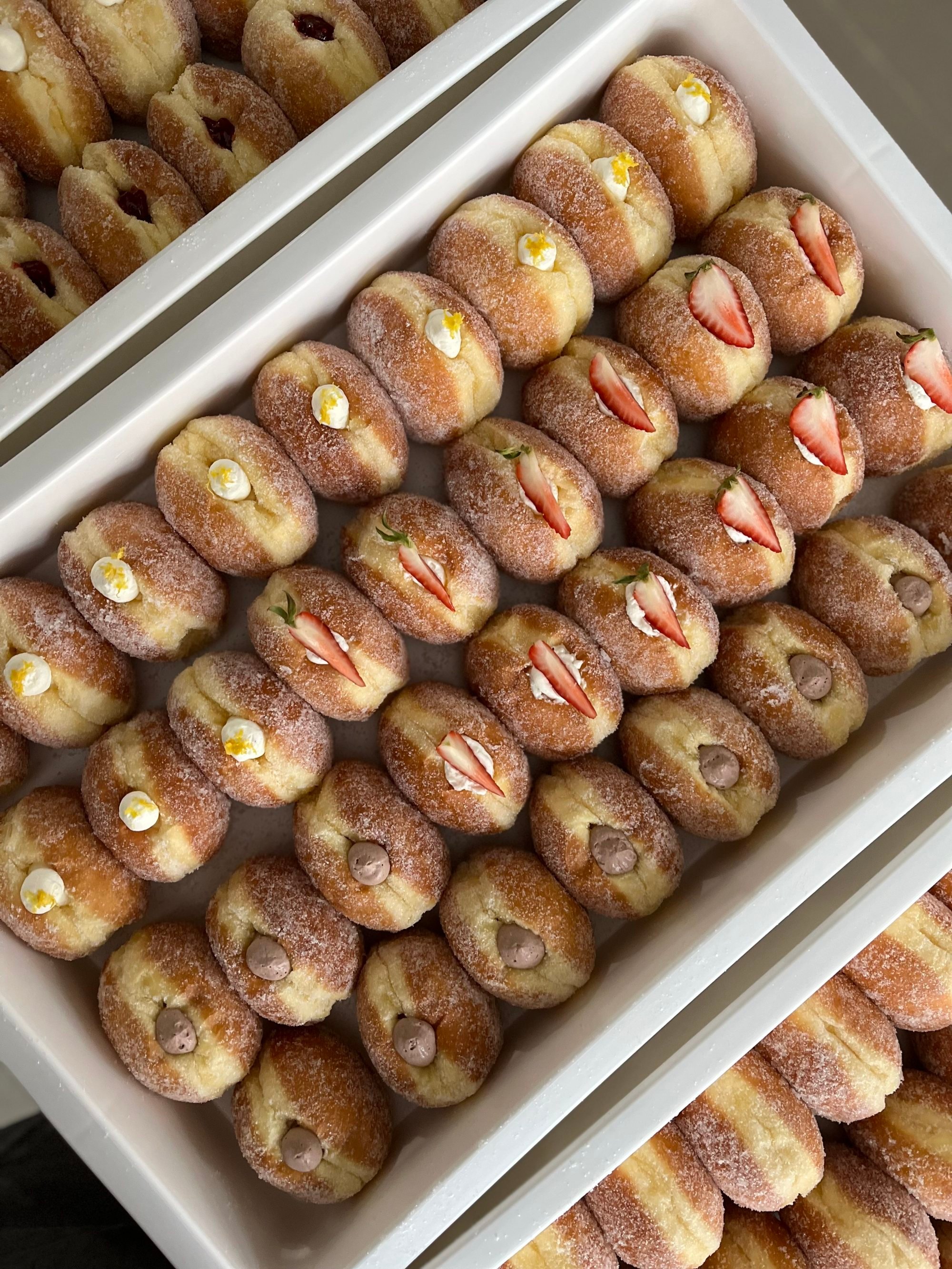 Since then, Hong Kong's doughnut scene has gone from strength to strength, with a variety of options available through the rise of cloud kitchens and
Instagram bakeries
.
One of the most successful of these is Hole Foods, an online doughnut shop opened by Hannah Yeung and Winson Choi.
"[Our doughnuts] actually started out as a gift or potluck item that we brought to friend and family gatherings," the founders say. "But as we continued to make them, we saw that people were interested, and word spread quite quickly … we wanted to bring a 'neighbourhood' kind of treat to people."
The two began Hole Foods as a side project in 2020, but Choi quit his full-time job this year to focus on the business.
The brand's Instagram account now has over 7,000 followers, and it attracted the attention of the operators of the luxury Pacific Place mall in Admiralty. This summer, they invited Hole Foods to open a pop-up store selling doughnuts to shoppers.
It's the duo's first time running this kind of operation, and they are surprised at the demand for their doughnuts – their pop-up sometimes sells out soon after opening for the day.
"During this period, we've been able to expand our team with both amazing kitchen and sales staff. We couldn't have done it without them," they say.
With doughnuts rising in popularity, other businesses have jumped on the bandwagon. Pizza and doughnuts chain Dough Bros, and popular bakeries
Bakehouse
and Cookie Vission all serve them, and luxury hotels such as the Mandarin Oriental and Four Seasons offer doughnuts at their cake shops.
So why did doughnut shops fail before, and why are they seemingly so popular now?
One reason could be the role of social media in increasing online shops' reach. "It's not that Hong Kong didn't have [doughnut] fans [before], it was more, 'out of sight out of mind'. If you don't see it, you don't crave it," says Yeung.
Perhaps the lack of travelling during the Covid-19 pandemic has played a role in forcing people to seek out items from abroad that they miss.
"People loved Krispy Kreme when it was around ... when people travelled they would bring boxes of Krispy Kreme [home]," says Wong.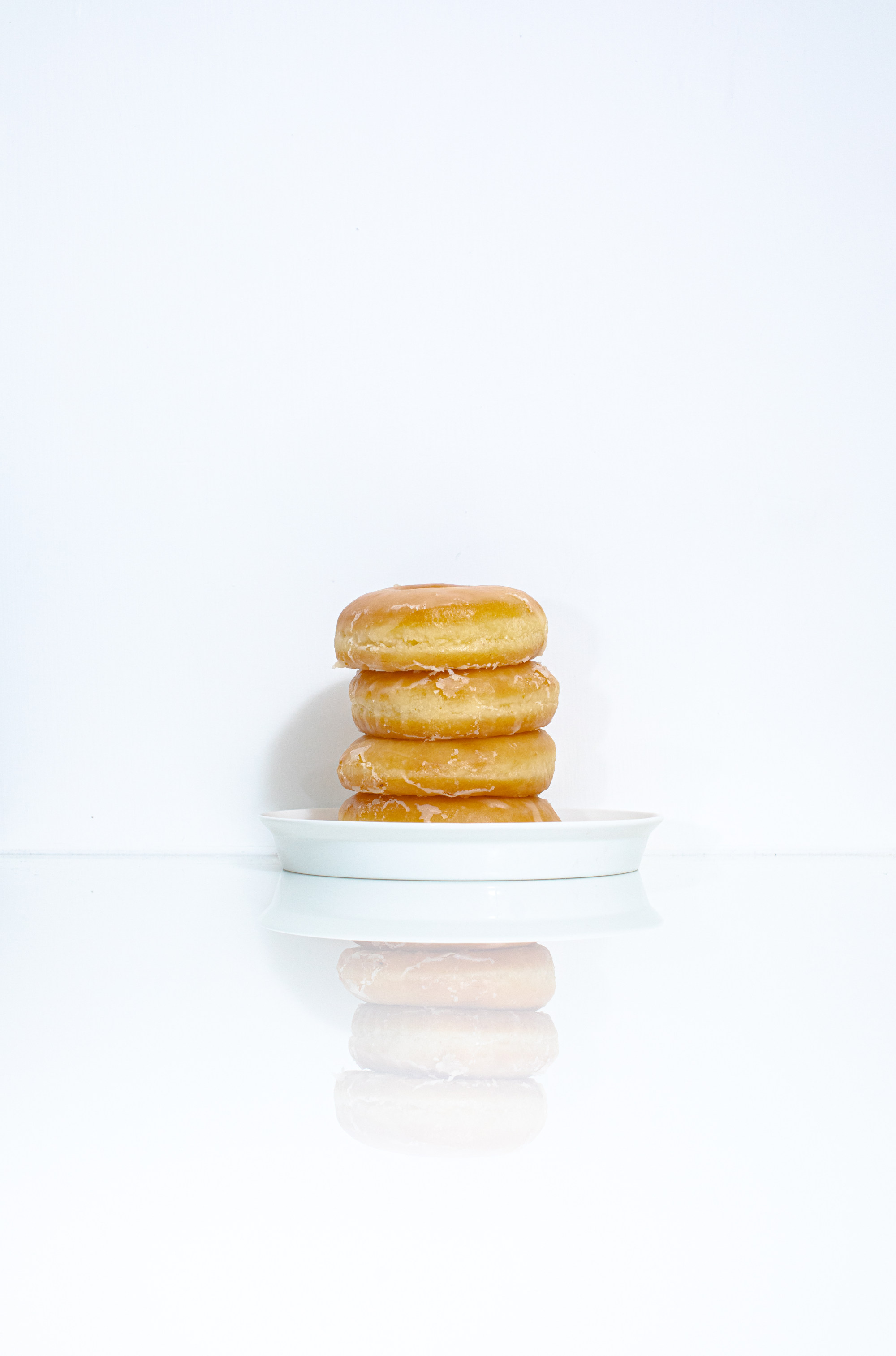 "The increase in doughnut fans has definitely been exponential [in recent] years, and with the help of Covid and the lack of travelling, it was much easier to capture [the attention of] other doughnut lovers," say the Hole Foods founders.
There's no definitive answer as to why Hong Kong has recently experienced a doughnut boom, but for now it seems doughnuts are here to stay.
"Personally, I think it was more of a timing issue," Yeung says of the closure of Krispy Kreme and Munchies. "We think if they came in now, it would have been a good time!"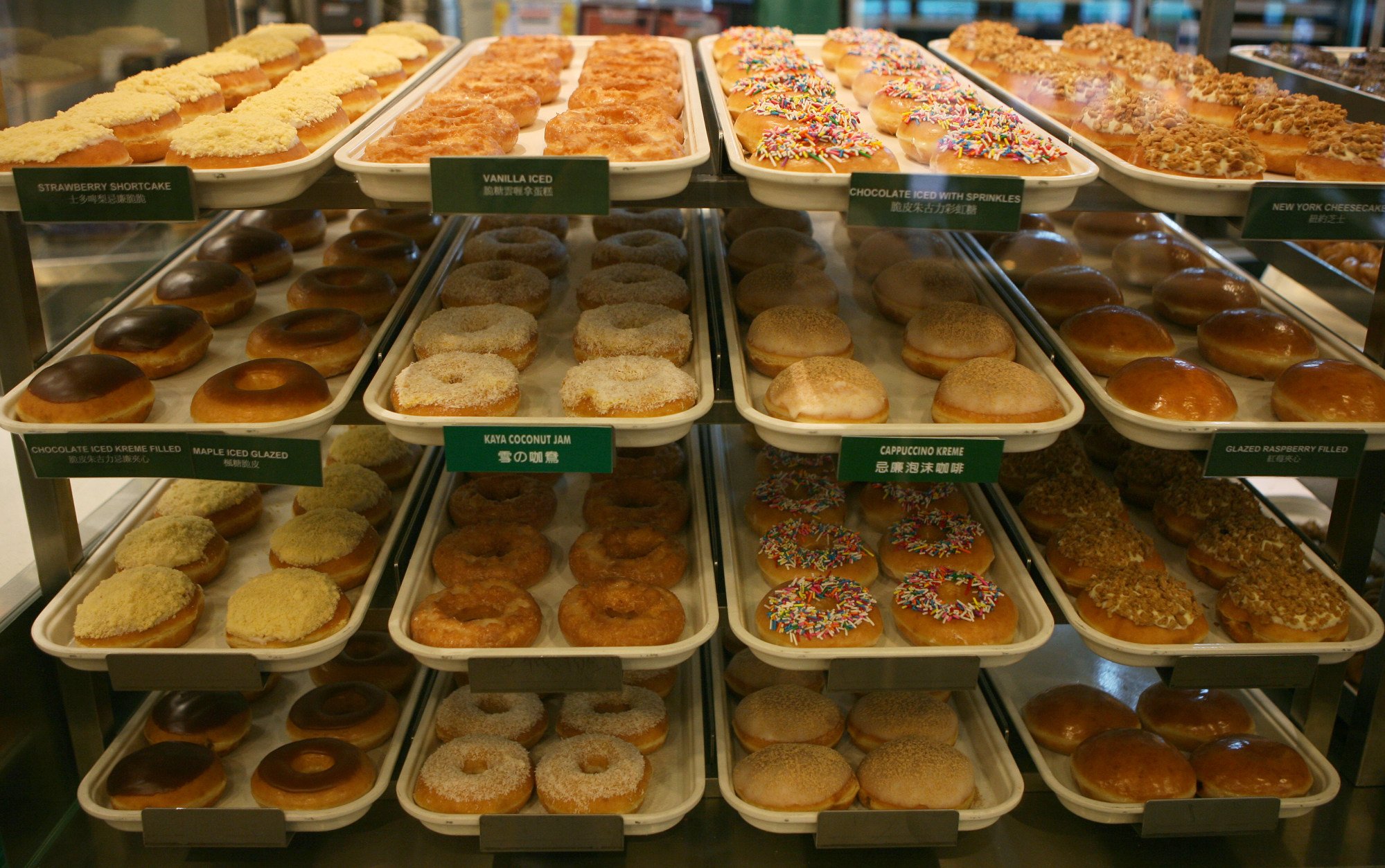 Top picks for Hong Kong doughnut lovers
Hole Foods
Hole Foods is an online business founded in 2020 that specialises in doughnuts and other baked goods such as brownies and banana bread.
The shop offers baked goods with classic Hong Kong and creative flavours, from vanilla custard, condensed milk cream and original glaze, to matcha mochi and mango sago.
holefoodshongkong.com
Bakehouse
Bakehouse has turned into the city's cult favourite bakery thanks to its signature sourdough egg tarts. However, the filled doughnuts are also some of the best in Hong Kong.
Bakehouse also offers baked goods with flavours like chocolate hazelnut, vanilla custard, raspberry jam and matcha cream.
Locations in Soho, Causeway Bay, Wan Chai, Tsim Sha Tsui and Stanley
Dough Bros
Dough Bros sells fresh, made-to-order filled doughnuts. Choose from a variety of flavours such as Nutella, custard, lemon pie, cappuccino, strawberry jam and apricot.
Locations in Central, Wan Chai, Kennedy Town, Happy Valley, Quarry Bay, North Point, Sai Kung, Stanley and Tai Hang.
The Baker & The Bottleman
Founded by the team behind Causeway Bay restaurant Roganic, The Baker & The Bottleman is a wine bar and bakery led by executive chef Oli Marlow. Its range includes doughnuts in two flavours: lemon, and earl grey and chocolate.
Shop No. G14 and G15, Lee Tung Avenue No.200 Queen's Road East, Wan Chai, Hong Kong, +852 2386 8933
Dough Beings
With pre-ordering necessary sometimes weeks in advance, Dough Beings' coveted doughnuts are hard to get – yet that's precisely how the brand has grown to over 24,000 followers on Instagram.
Flavours change every month and usually feature two crowd favourites and one out-of-the-box flavour, such as August's French onion Gruyère.
doughbeings.com
Nuts
Nuts on Elgin Street in Soho makes fresh premium doughnuts daily, with no preservatives and additives used. Its social media and website are not updated often, so you'll have to head to the shop and enjoy the surprise of their daily flavours – which can include maple bourbon, and citrus glazed.
UG/F, 21 Elgin Street, Central, Hong Kong, +852 9065 2873
Farmchap
This new, retro-style bakery-cafe in Tin Hau specialises in freshly made doughnuts and doughnut bites. Its signature flavours include crème brûlée, lemon tea, and fresh strawberry.
Farmchap announces its baking times on Instagram for potential walk-in customers, but otherwise only takes pre-orders.
Shop G2, G/F, Po Wing Building, 6-16 Merlin Street, North Point, +852 9818 5332