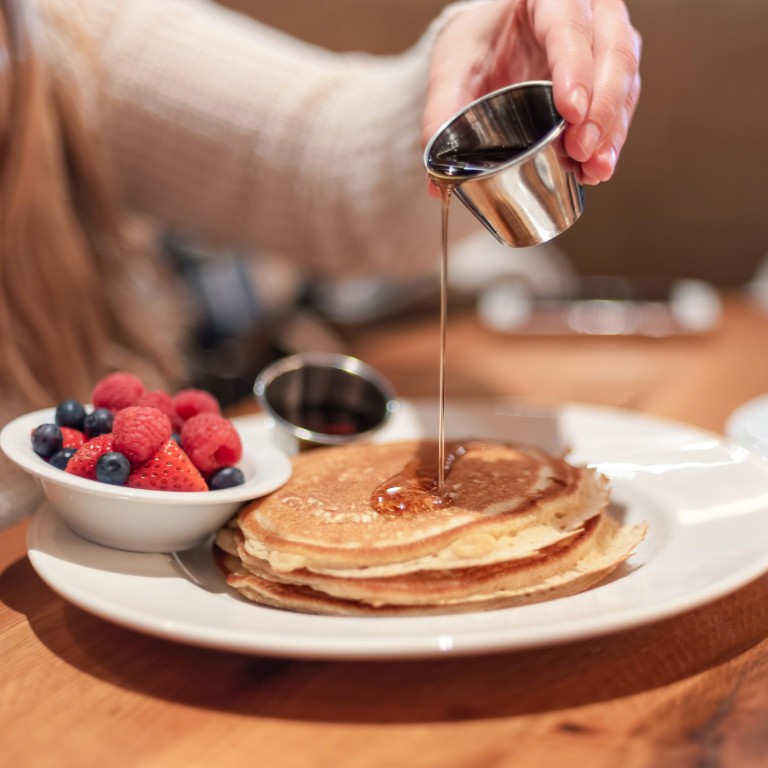 From pancakes to English breakfast and waffles to oatmeal, the brunch dishes to order – and avoid – when dining out
Eggs Benedict, chilaquiles and quiche are great options when ordering brunch at a restaurant, but oatmeal and parfaits are overpriced, and easy to make at home
Three chefs reveal the dishes they'd order at a restaurant to save time and messiness, and the menu items that are expensive, poorly done, and better left alone
Brunch, the meal that falls between breakfast and lunch, is perhaps the most decadent of them all, with an array of typically grilled, fried, baked, poached – and even scrambled – dishes served.
In Hong Kong, there are many restaurants offering hearty plates for this most indulgent of meals, but it pays to bear in mind that some items on the menu may be better enjoyed at home – and cheaper. Accordingly, we've picked the brains of three chefs to find out which dishes to order, and which to pass on, when it comes to dining out for brunch.
1. Hollandaise sauce is hard to make, so enjoy it at a restaurant
Hollandaise sauce is a mixture of egg yolk, lemon juice, and melted butter that can be complicated to make at home. It needs to be prepared just before serving and it doesn't keep well, so it makes more sense to get your next eggs Benedict fix at a restaurant.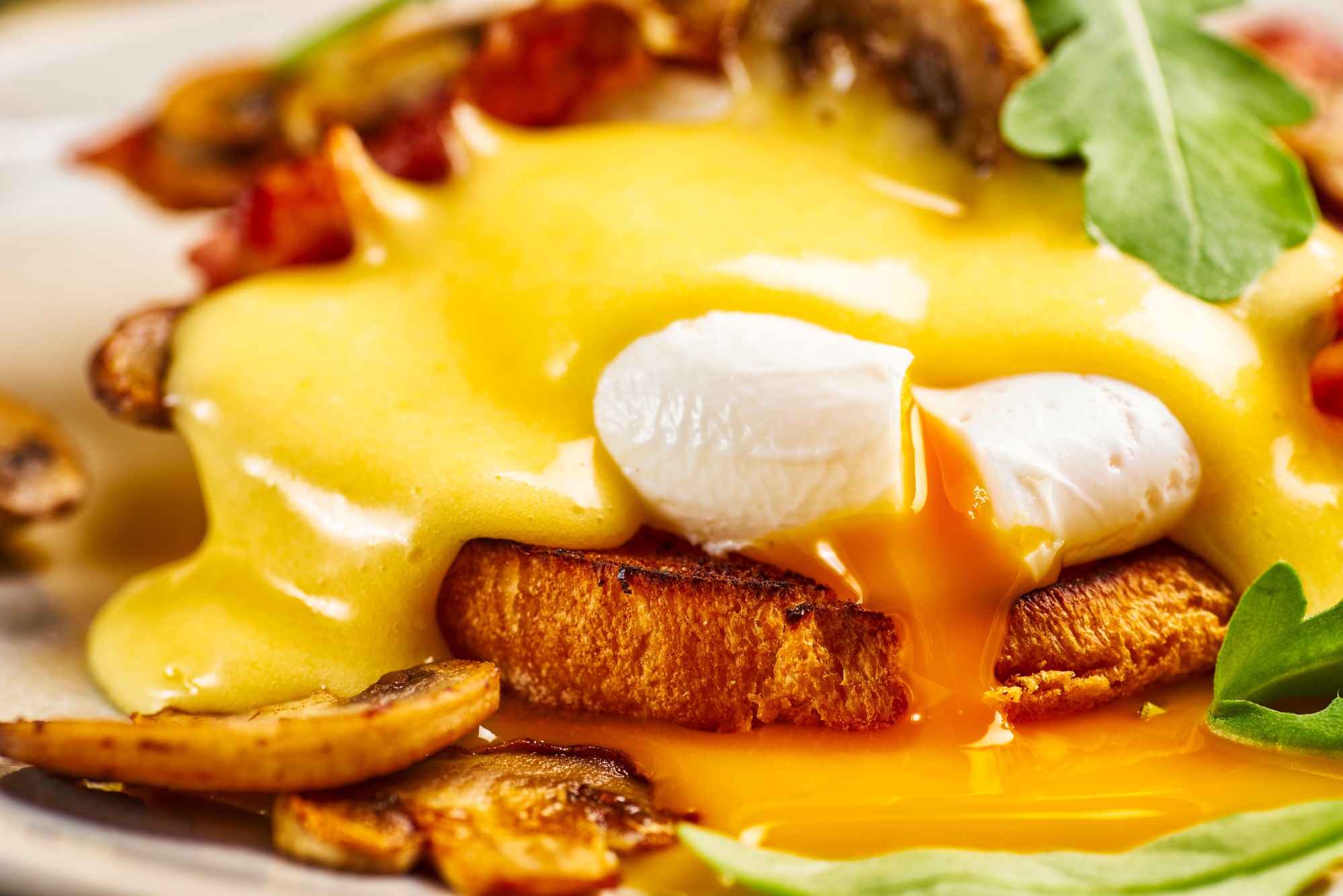 Rachel Amiralian, cook and co-founder of Massachusetts-based food delivery service WECO Hospitality, says brunch is the perfect opportunity to savour hollandaise sauce.
"Hollandaise is a pain to make. If you're not skilled enough, you'll probably 'break' or separate the ingredients, so let someone else do the dirty work for you."
2. Pancakes are almost always tastier at a restaurant
At a restaurant, you can get some fancy pancake toppings, and private chef and cooking show host Natasha Feldman thinks that pancakes are the ideal brunch treat.
"Restaurants have big, wonderful griddles in the kitchen that allow them to make monster-sized fluffy pancakes, which are hard to replicate at home," she says.
Restaurants are also more likely to have hot syrup on hand, which can really elevate your brunch experience.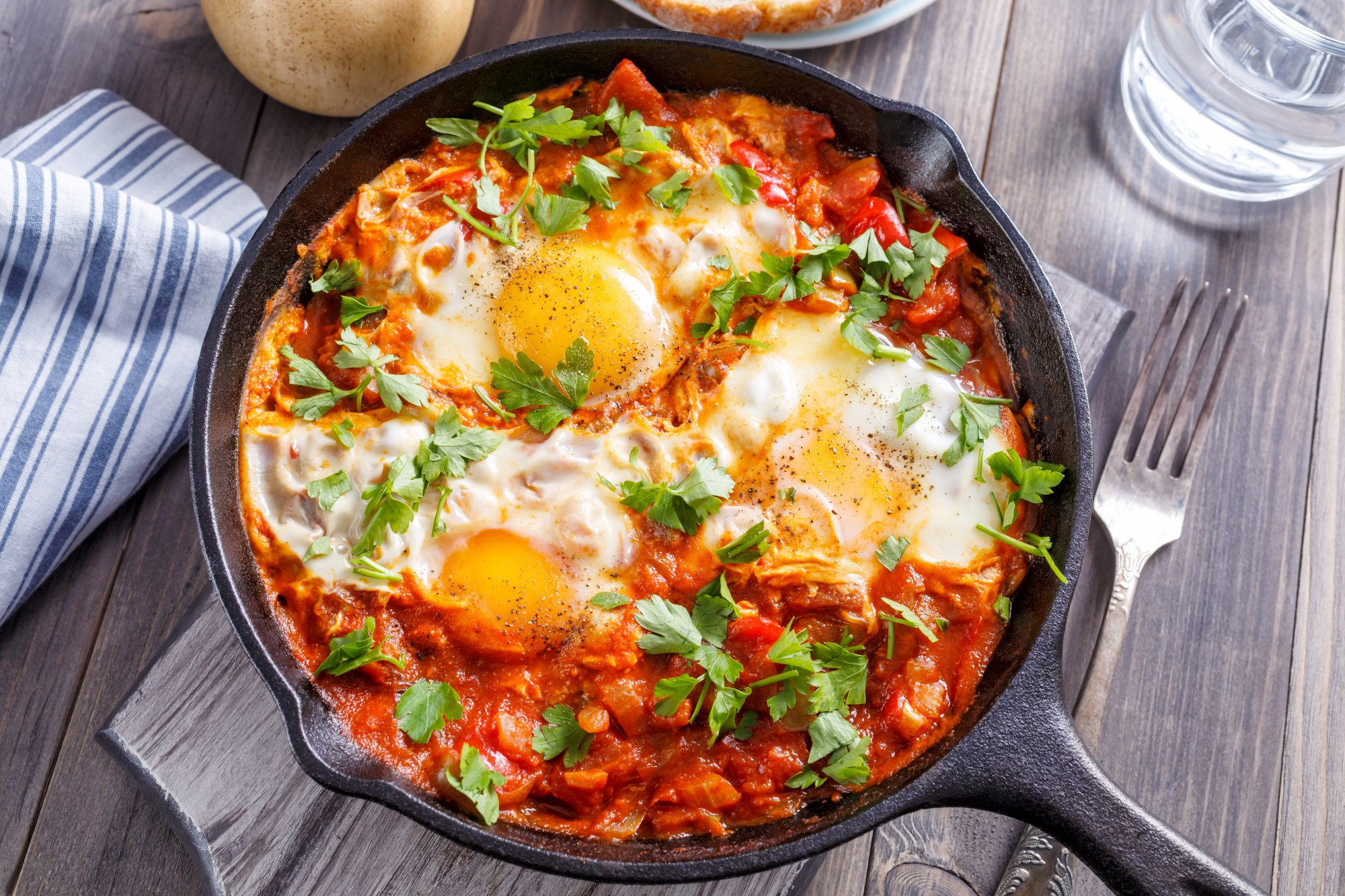 3. Shakshuka is flavourful, fun and generally well done by chefs
Shakshuka is a classic dish from the Arab world, which consists of eggs poached in a spicy tomato sauce with peppers, onions and garlic. The great thing about this dish is that, depending on what else is added to the mix, it can cater to carnivores and vegetarians alike.
However, you may not know how to make it at home, so dining out for this bite may be the best option.
"This dish will satisfy your whole palate. It's sweet from the tomatoes, but is a savoury dish overall. I love using toast to mop up every last little bit of sauce," says Amiralian.
4. Order waffles and save yourself time and mess
Waffles can be a pain to make at home, as they require achieving just the right batter consistency.
Also, the effort required to take out and then clean and put back your waffle iron can sometimes feel not worth it for the sake of one simple waffle.
This is why it can be a good option to get waffles from a restaurant.
"Waffles are the perfect dish to let someone else make for you. They're made to order, usually come perfectly crisped, and you don't have to worry about cleaning the batter that spills out of the waffle iron," says Feldman.
At a restaurant, you can usually order your waffles with plenty of delicious toppings, too.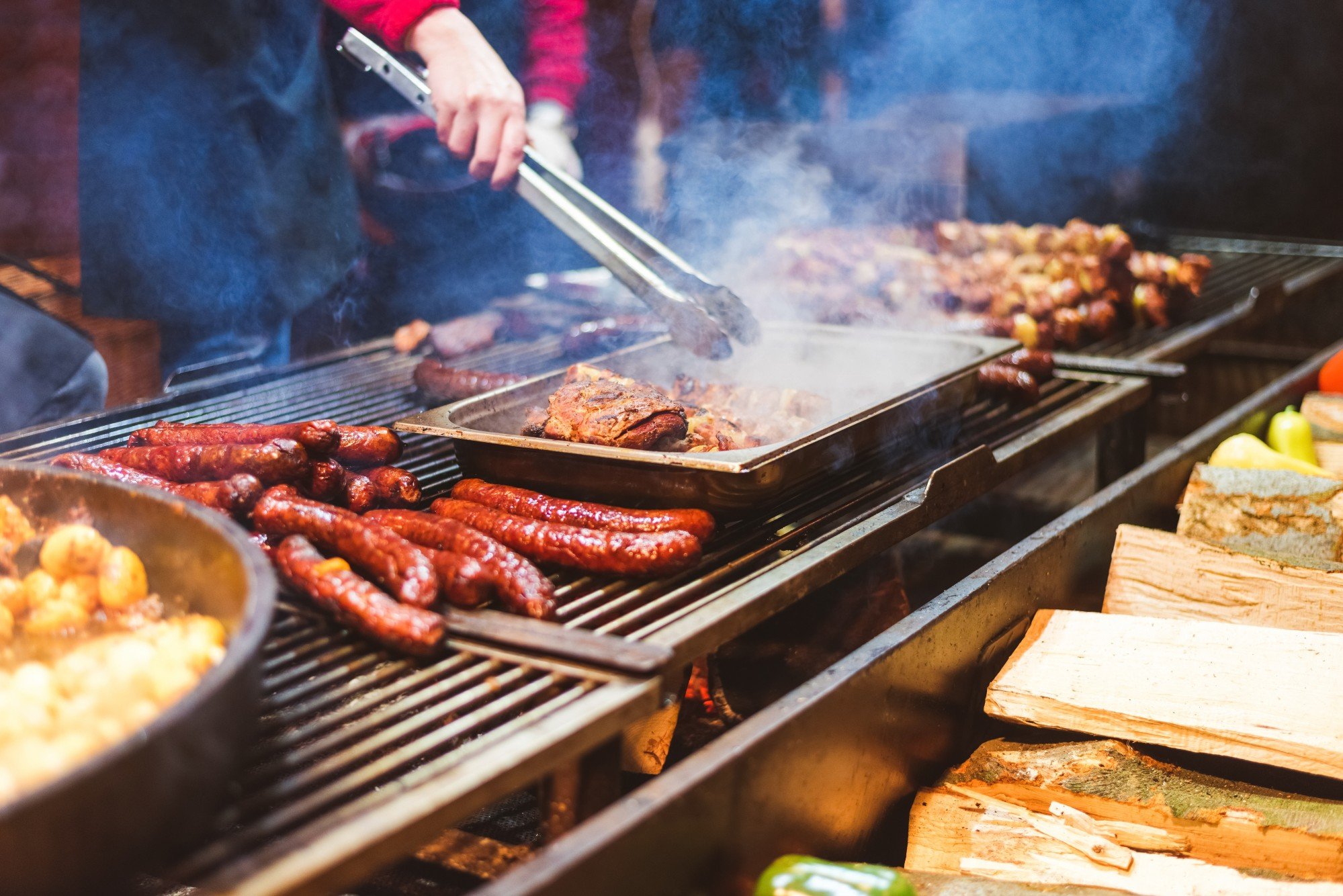 5. Griddle meals are a good-value option with lots of variety
An English breakfast often has many ingredients, which can make it time-consuming to prepare at home. Because of this, ordering a griddle meal from a restaurant can be a good way to enjoy the breakfast staples you crave, without the hassle or mess.
"None of the components of a griddle meal are hard to make on your own, but there are always lots of dishes when you're done. It's also usually a good value for the price," said Feldman.
A complete griddle meal usually comes with an array of breakfast staples like eggs cooked to order, bacon, sausage, hash browns, and beans, but if you're not sure what to order, ordering a complete English or American breakfast will ensure you get a little of everything on your plate.
6. Making quiche takes effort, so leave it to the chefs
Quiche is a French dish made with savoury custard in a pastry crust complemented by ingredients like bacon, meat, seafood, or vegetables. Delicious as it can be, this continental plate requires time and effort to prepare, so it's a good idea to let restaurant chefs make it for you.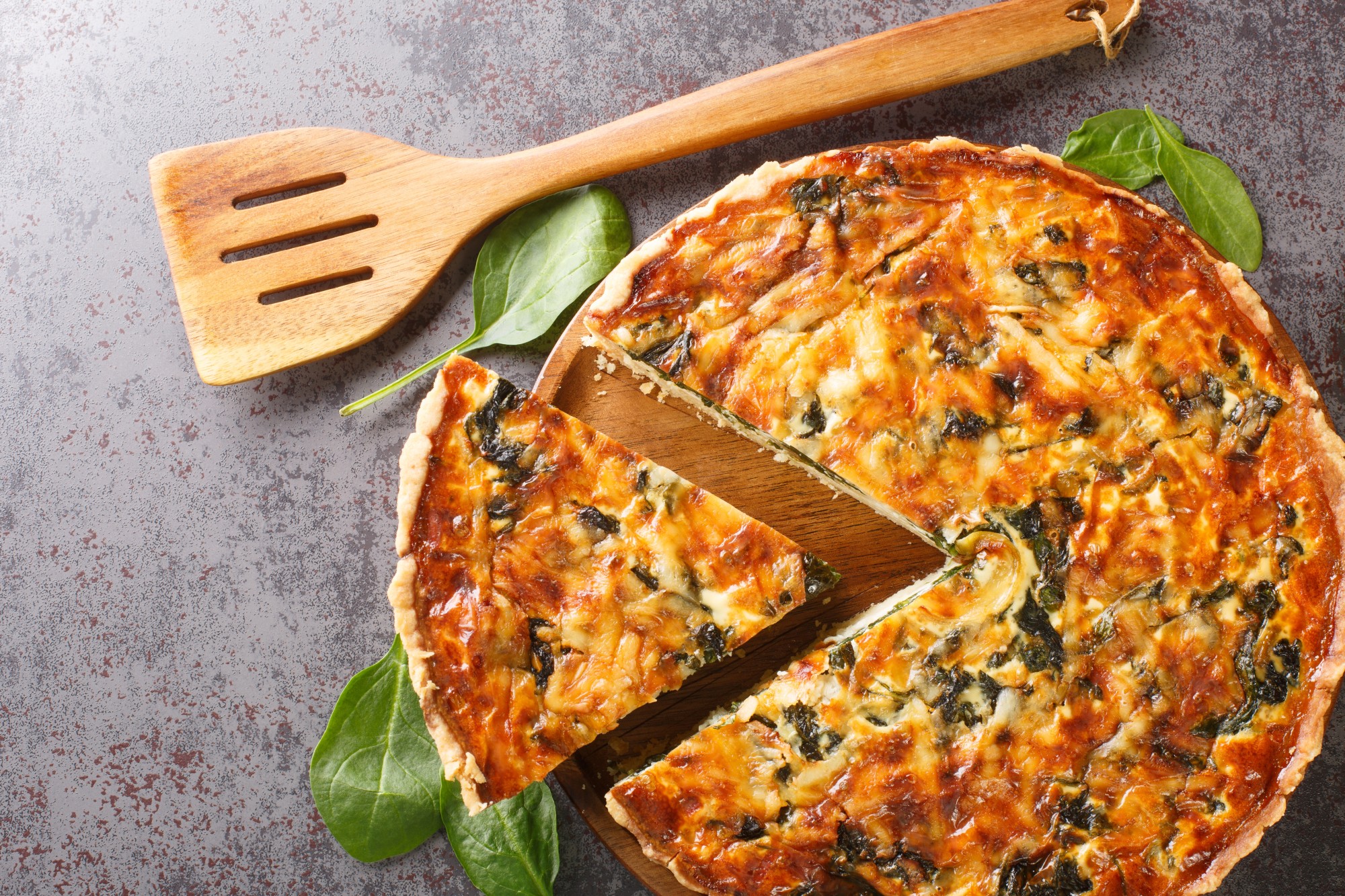 Trevor Kunk, chef and director of culinary innovation for The Little Beet, a chain of vegetarian-friendly restaurants in and around New York, says this egg dish is a good option for diners looking for some extra protein and nutrients.
"This dish is great because of its versatility and it can be a very well-rounded dish if it's filled with the right ingredients."
"The egg packs a lot of protein and it's an easy way to get vitamin-rich veggies as well."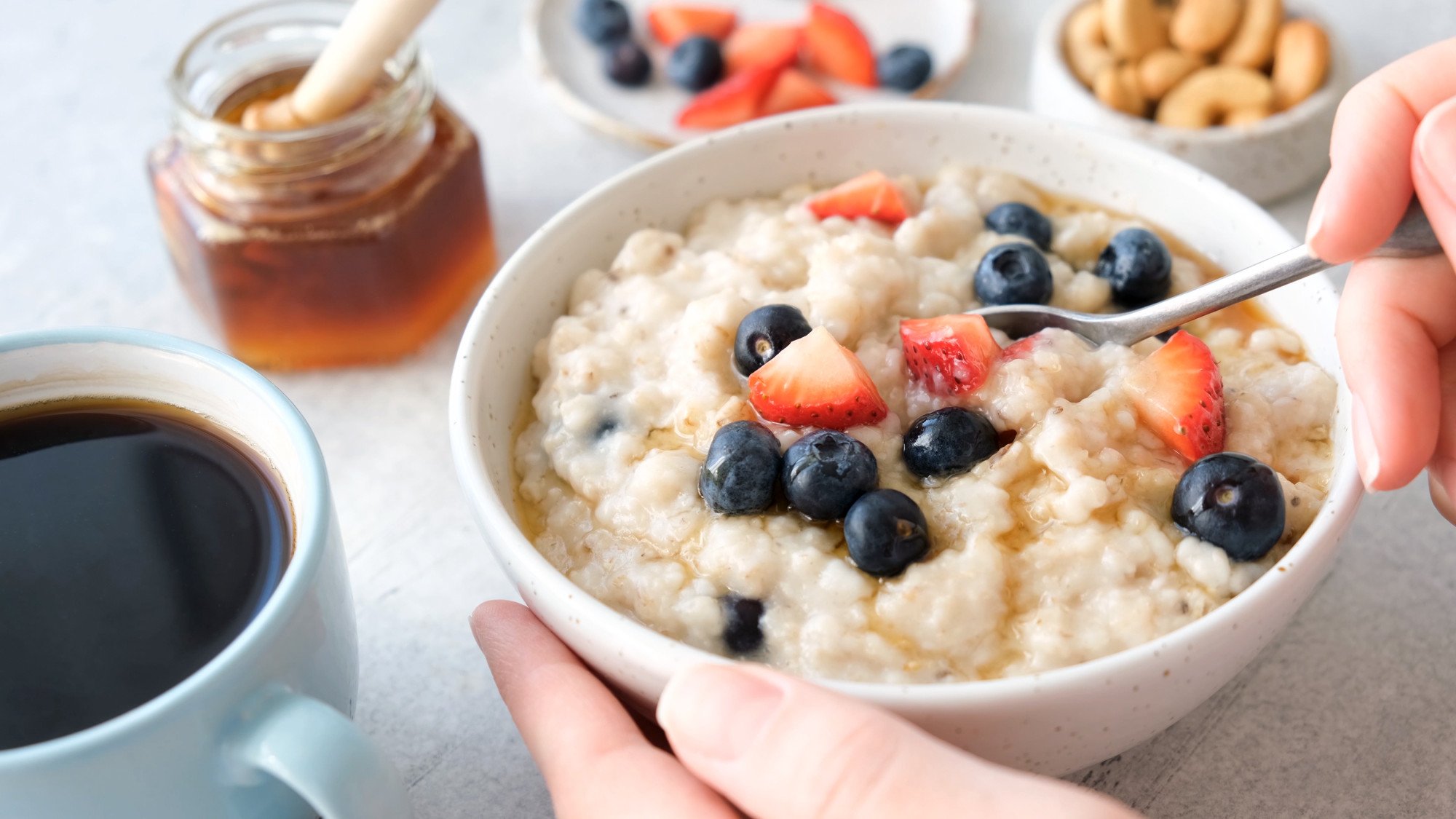 7. Ordering oatmeal at a restaurant is usually a bad call
Oatmeal is really cheap to make, so unless you're really struggling to find a dish on the menu that fits your dietary requirements, its best to avoid ordering it from a restaurant.
"Oatmeal is the easiest dish in the world to make, and it costs basically nothing. Many brunch spots will charge you upwards of [US]$10 for 30 cents worth of oats and a banana," says Feldman, who also points out that oatmeal tastes best when it's made with milk, but that most restaurants prepare the oats with water.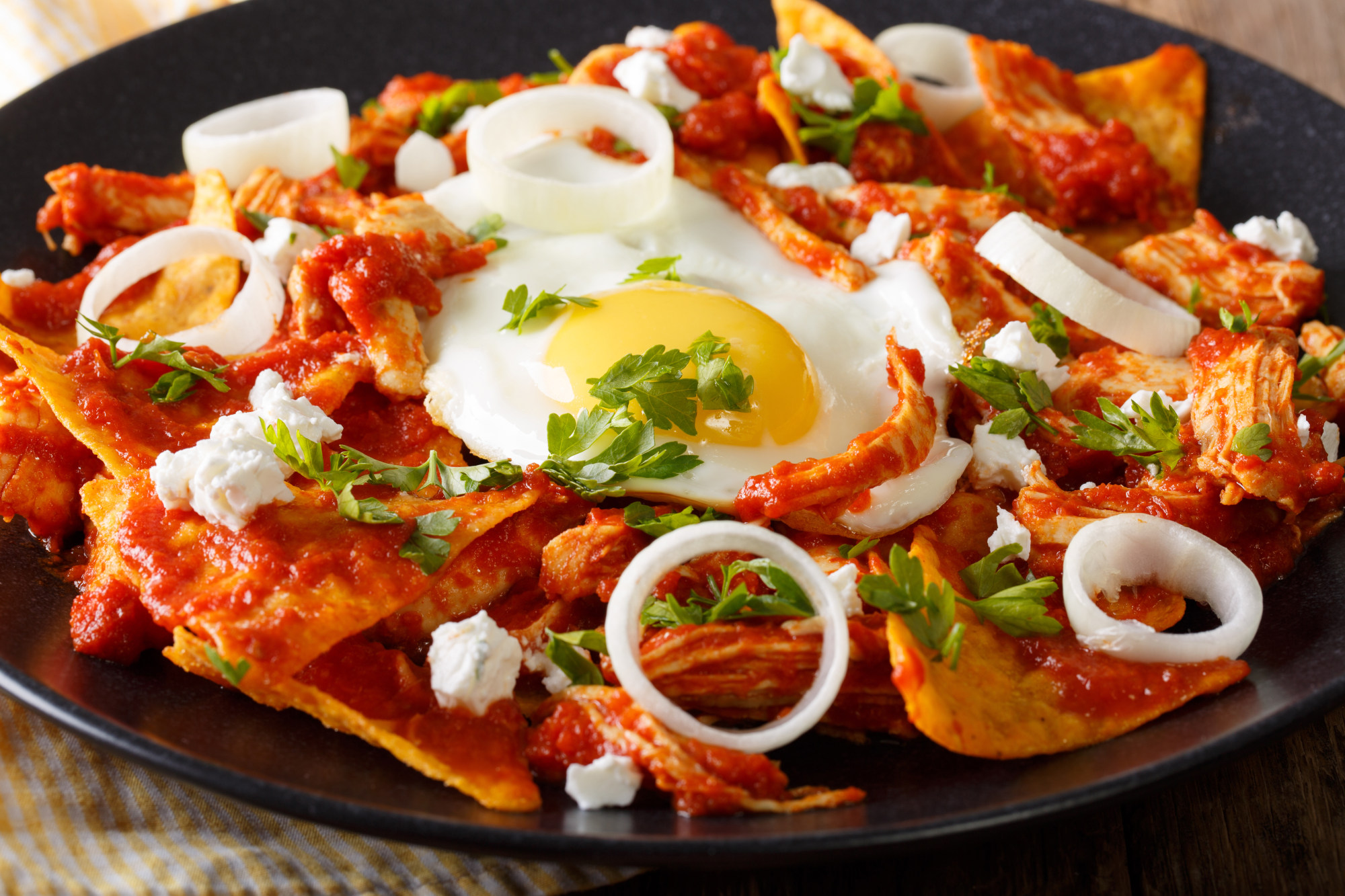 8. Don't order chilaquiles if you're not at an authentic Mexican restaurant
Chilaquiles are a popular brunch dish typically consisting of fried tortillas, tomato sauce, beans, cheese, egg, and various other ingredients.
A well-executed version of this dish imparts delightful bursts of flavour and texture, but all too often, subpar renditions are dished out at restaurants – especially those that aren't authentically Mexican.
Feldman warns about the risks involved in ordering chilaquiles at anything but a proper Mexican: "Unless you're in a Mexican restaurant, the proportion of sauce to tortilla is never right. You'll end up with a sad, overpriced pile of chips."
So unless you're heading to a proper taqueria, save yourself money and heartache by making this one at home.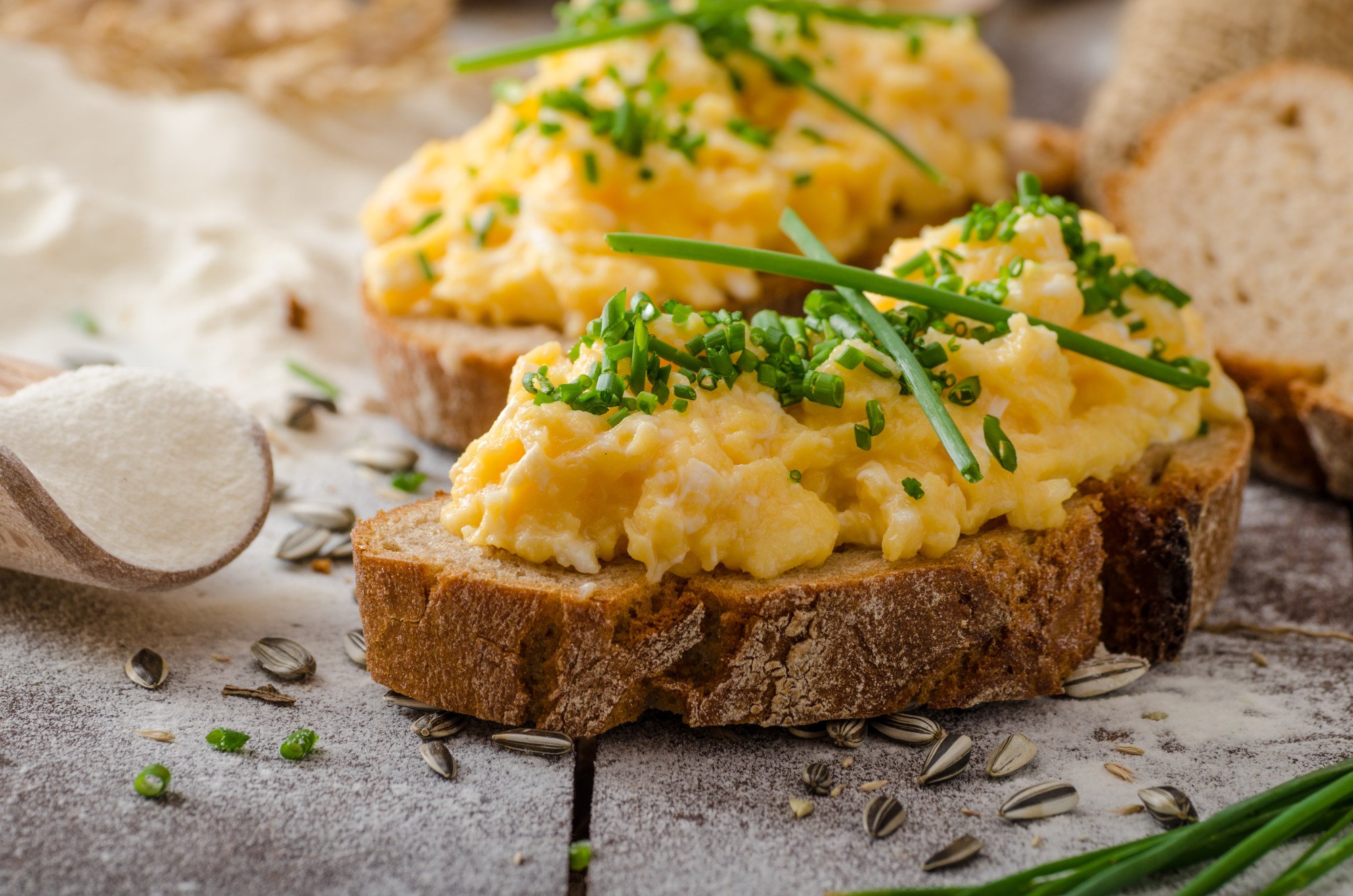 9. Scrambled eggs are easy to make but hard to get right
Scrambled eggs are a ubiquitous brunch food, and we all have our preferences when it comes to the way we like them prepared. This means that even the most talented of chefs may have trouble delivering the dish to your exact specifications.
You know better than anyone how you like your eggs, so do them yourself at home.
As Amiralian says: "Good scrambled eggs depend very much on personal preference. Leaving them in the hands of a cook on a busy day will probably leave you disappointed."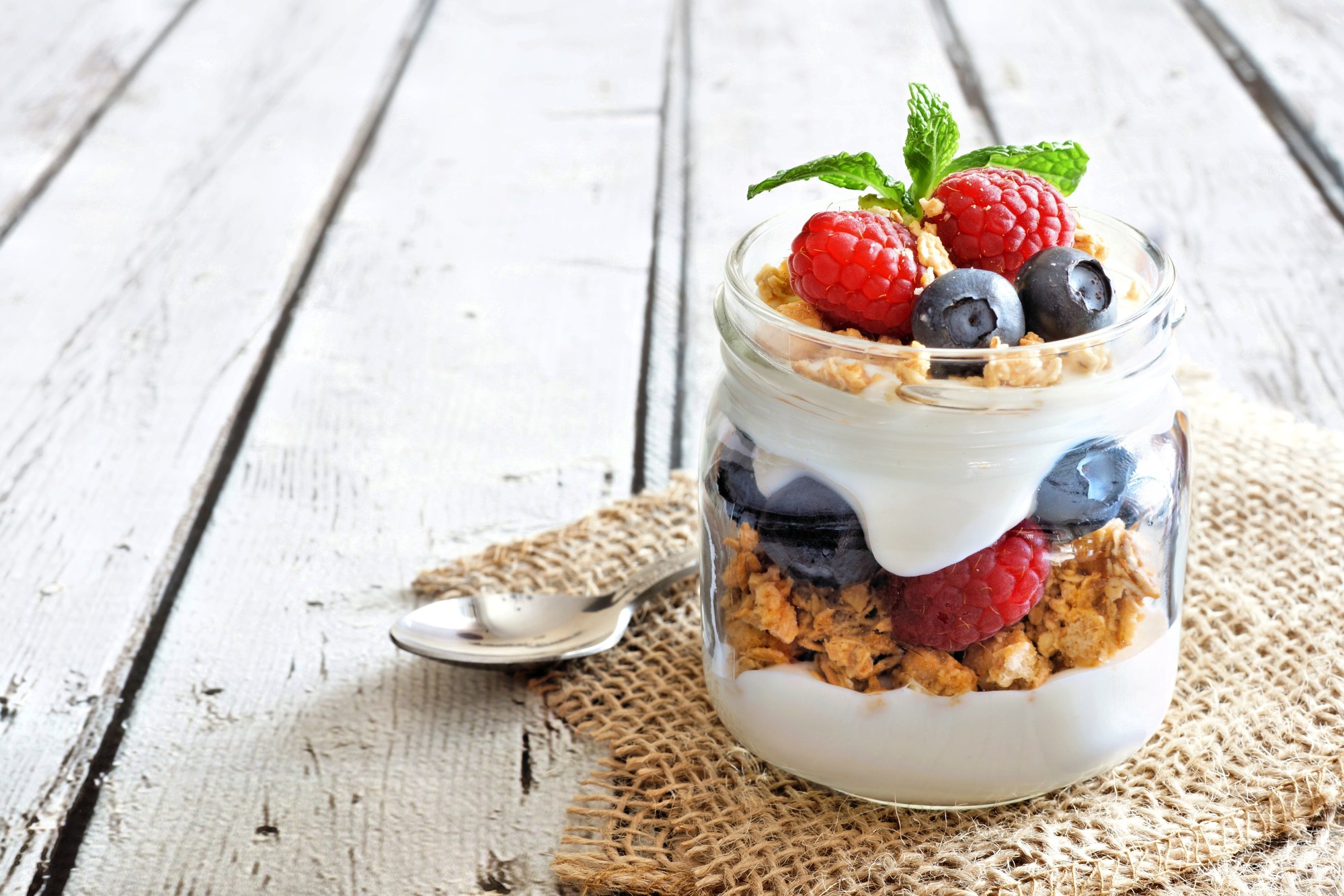 10. Breakfast parfaits aren't worth the money
Breakfast parfaits are made by layering creamy yogurt with crunchy granola, and are a common brunch menu item, but, like oatmeal, they generally aren't a good-value option at restaurants.
The serving size is often smaller than the price tag, which means you can make it at home for much less. "This might be healthier than other brunch items on the menu, but it's more of a snack than a meal. And you can easily make it at home," says Amiralian.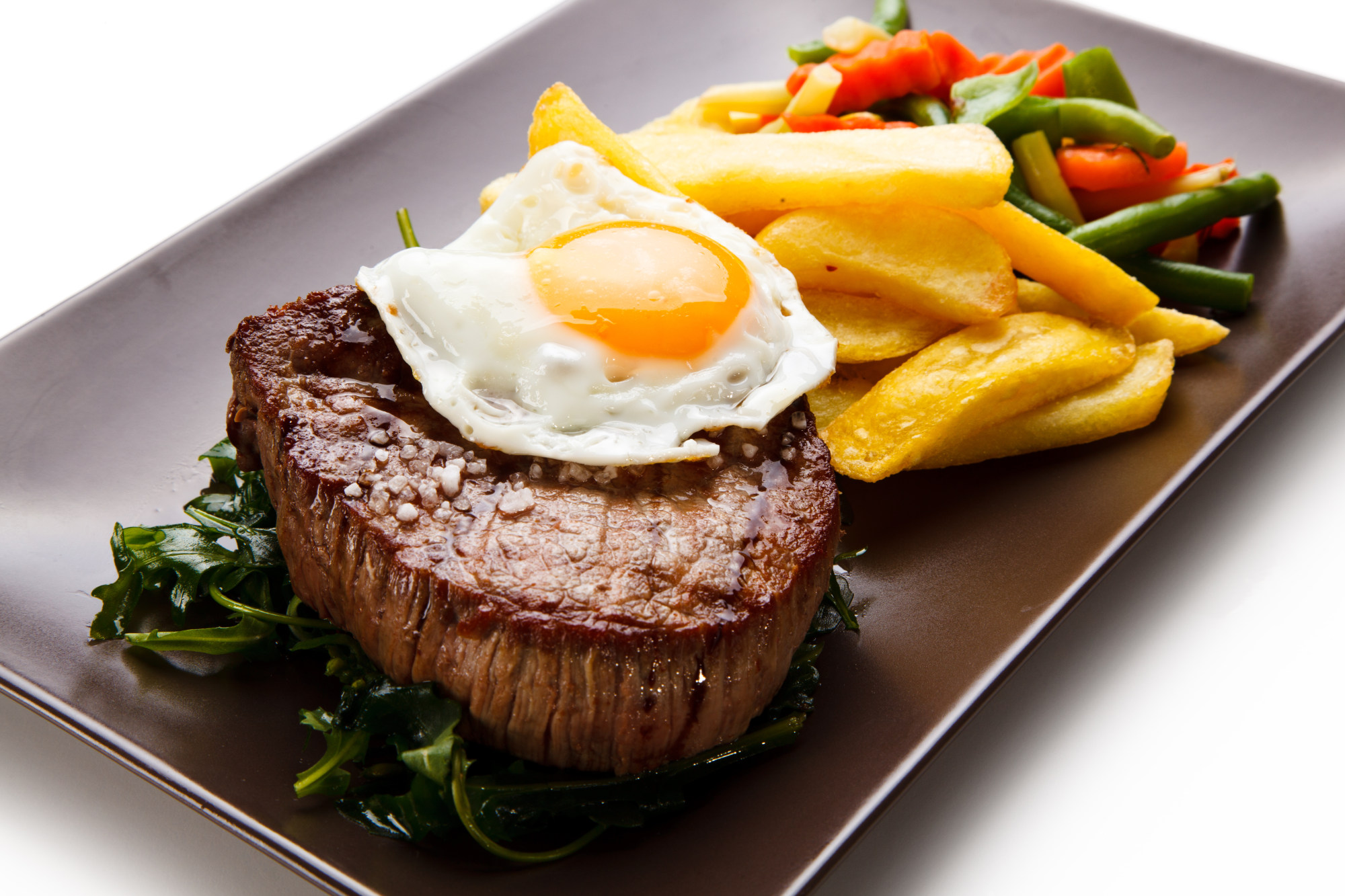 11. Ordering steak and eggs for brunch can be risky if you're after quality
Steak and eggs may be considered the holy grail of brunch dishes by some, but ordering it at a restaurant comes with risks – namely, of being served cheap, chewy cuts of meat.
In this vein, Kunk advises to consider the type of restaurant you're dining at when ordering this carnivorous feast.
"If you're dining at a high-end, reputable restaurant, you're probably going to be fine, but at lower-end diners, you're most likely going to be served the cheapest, chewiest cut of meat in the kitchen."
Another way to avoid disappointment is by checking the price, which should be considerably higher than that of other egg dishes on the menu. If the steak and eggs is priced similarly to vegetarian meals, chances are it won't come with a quality cut of meat.