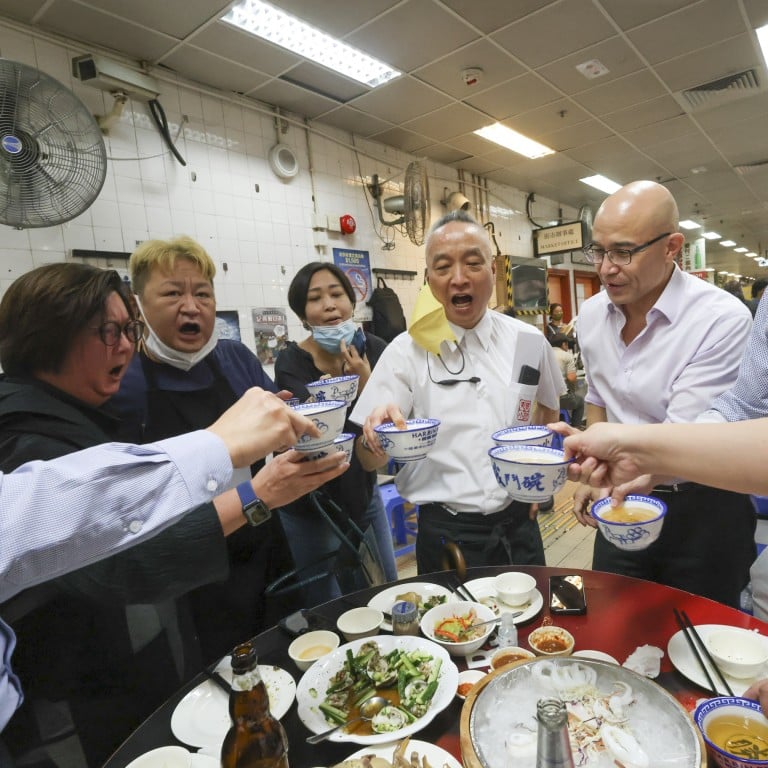 Opinion
Mouthing Off
by Andrew Sun
Mouthing Off
by Andrew Sun
Hong Kong's Tung Po food stall closure is bad for the city – we need rules, but wouldn't a slap on the wrist have been better?
Tung Po Kitchen, in North Point, was closed by authorities on September 2, but did anyone consider the negative impact of erasing this top culinary attraction?
Jobs losses and the demise of another food institution highlight Hong Kong's red tape obsession, with bureaucrats following rules blindly and without empathy
A lot of eulogies for the North Point venue Tung Po Kitchen, which was forced to close down on September 2, reminded us how it was a local and tourist favourite.
Anthony Bourdain
and actor Benedict Cumberbatch drank beer from a bowl there, and charismatic owner Robby Cheung would break out his Michael Jackson moves almost nightly.
However, Hong Kong's Food and Environmental Hygiene Department says Tung Po violated a tenancy rule and was illegally subletting space. For that, they gave the 30-year-old restaurant just one week to clear out.
I suppose Tung Po was guilty since they didn't protest too vigorously. I just wonder if the punishment really fitted the crime?
Hong Kong's free enterprise spirit is about an even playing field. But real capitalists know this is also a competitive town.
That means everyone tries to get an edge to survive and thrive. Often that means pushing up against the edge of what's legal and ethical.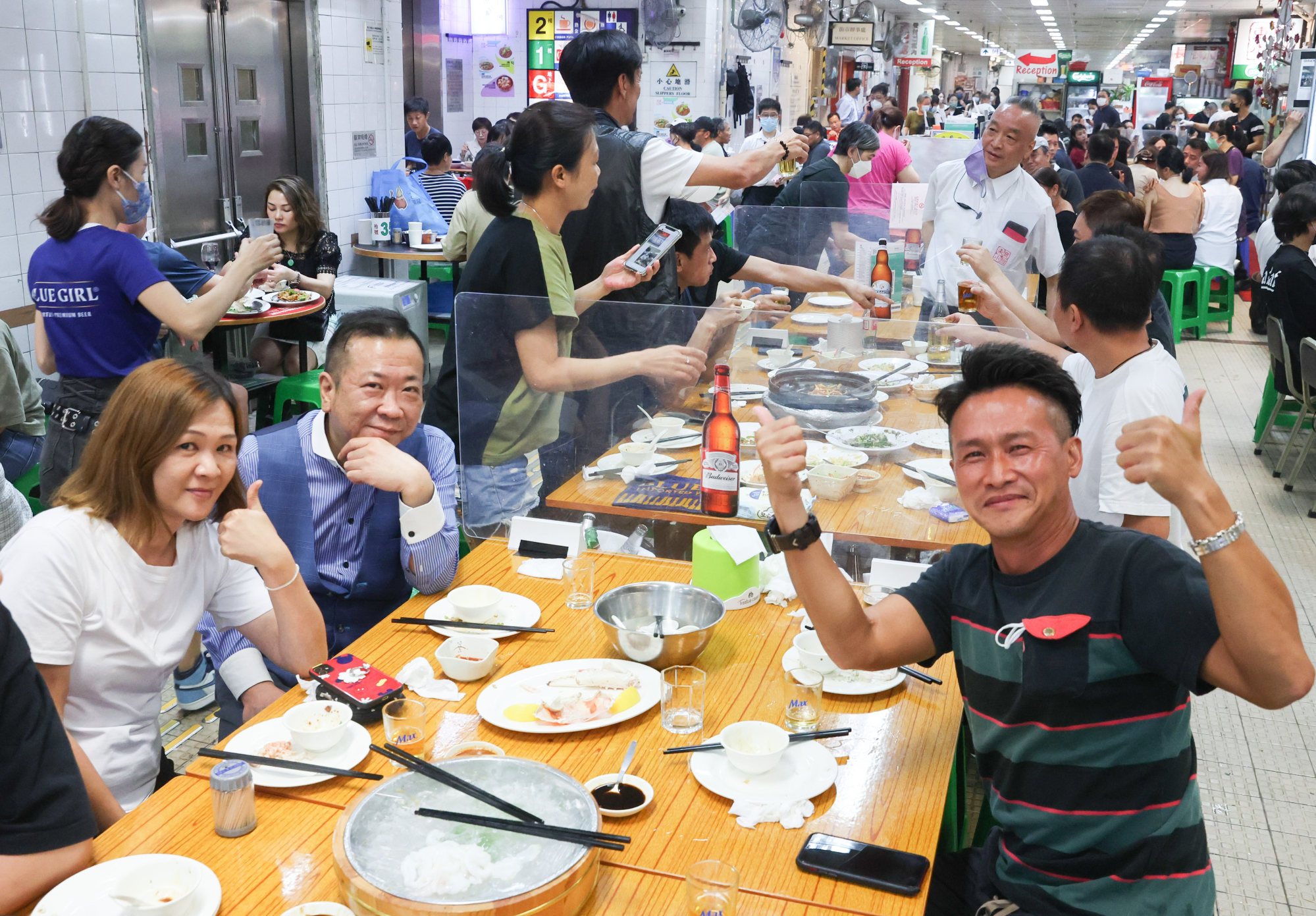 Stockbrokers constantly skirt the thin line between research and insider trading. Property developers used to count the hallway, fire exit and the useless windowsill as part of your flat's floor space until that became illegal. And who hasn't tried to pay less tax by claiming deductions they may not be entitled to? (Not me, Inland Revenue, not me.)
But evicting someone from their business – in this case, one of the city's top culinary attractions – seems a harsher sentence than necessary. I mean, workers are now left unemployed and the city deprived of a beloved institution.
But they had to be taught a lesson, I guess. Great job cutting off one's nose to spite one's face.
This is what Hong Kong bureaucrats do. It's all by the book, without feelings, with not one iota of common sense or empathetic consideration. The problem with mid-level paper pushers is they are never reasonable or practical.
They just follow commands, do what they're told and don't ask why. I'd hazard that if these bureaucrats were directed to shoot themselves in the head, they would. This is why they are seen as efficient but frustrating human droids.
For better or worse, our city thrives on protocol and paper trails. Government employees strictly carry out rules and regulations to the letter. It's great for rooting out corruption.
But if you've ever had to talk to someone at a government service counter, you know how the buck is always passed and no one will ever make a decision. Such Orwellian bureaucracy is why we don't have Tung Po any more.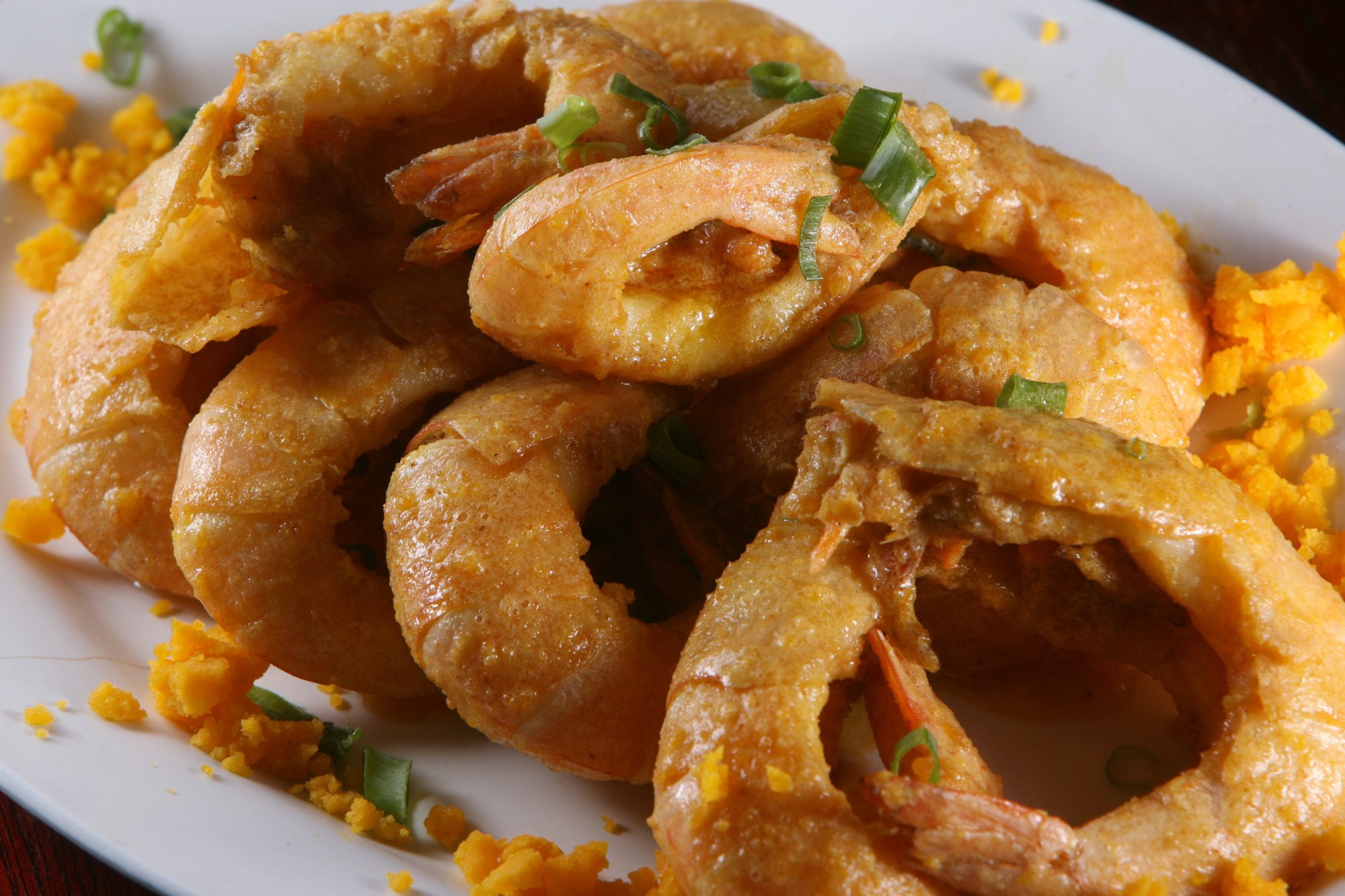 Nobody thought to consider the greater effect on the community, the tourism appeal or the city's reputation. I can't comment on Tung Po's misdeeds, but it doesn't strike me that a wet market's cooked food centre is rolling in criminal wealth.
Instead of a sledgehammer, maybe a slap on the wrist would have been fine. Or just a fine and restitutions for unauthorised gains.
The same slavish mindset applies to other departments too. I've heard of various fine-dining restaurants wanting to upgrade their service standard that have had work visa requests for an expert French maitre d' and other overseas staff turned down.
It would appear the Labour Department prioritises local hiring above all else now. The thing is, there is a shortage of labour in the hospitality sector, so where are these trained servers to be found – from the cha chaan teng school of winging a plate onto the table, then slapping down the bill?
We used to talk about improving schools and education, teaching more analytical thinking and assertive leadership. How about we apply the same improvement to blinkered civil servants?
And a little more empathy wouldn't hurt. Maybe then Tung Po would've received a reprieve. People should get second chances.