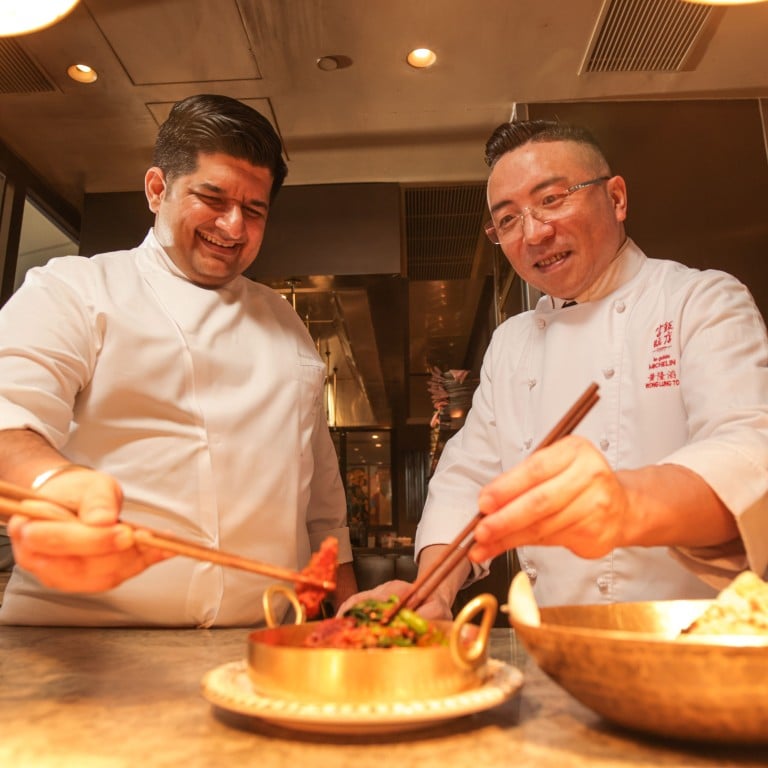 Opinion
On the Menu
by Charmaine Mok
On the Menu
by Charmaine Mok
How much would you pay for a special meal? US$750-a-head four-hands dinner in Hong Kong is a reminder that in this city, we eat rent
Recent four-hands collaboration menus by numerous chefs in Hong Kong have been stratospherically priced, with several costing upwards of US$500 a head
If that's not your cup of tea, then head to one of my favourite spots for spicy 'cold skin' noodles, or grab a happy-hour drink at a new rooftop bar
Much like air fares to vaunted destinations, bookings for special four-hands dinners are getting, well, out of hand.
A few weeks ago, I was invited to a lunch to enjoy the coming together of two big-name Hong Kong chefs –
Manav Tuli of Chaat
and Adam Wong of Forum Restaurant – who spent the best part of a year working on a menu that fuses Indian and Cantonese cuisine, to great effect.
The rather brilliant "Chindian" feast – which was only available for two days in August – had clearly been thought out, with dishes that blurred boundaries and had input from both chefs.
I say this because it's often all too easy to skip down the usual path of the 'you go, I go' format of four-hands dinners, where it seems the only collaboration happening are the shared marketing materials and division of profits.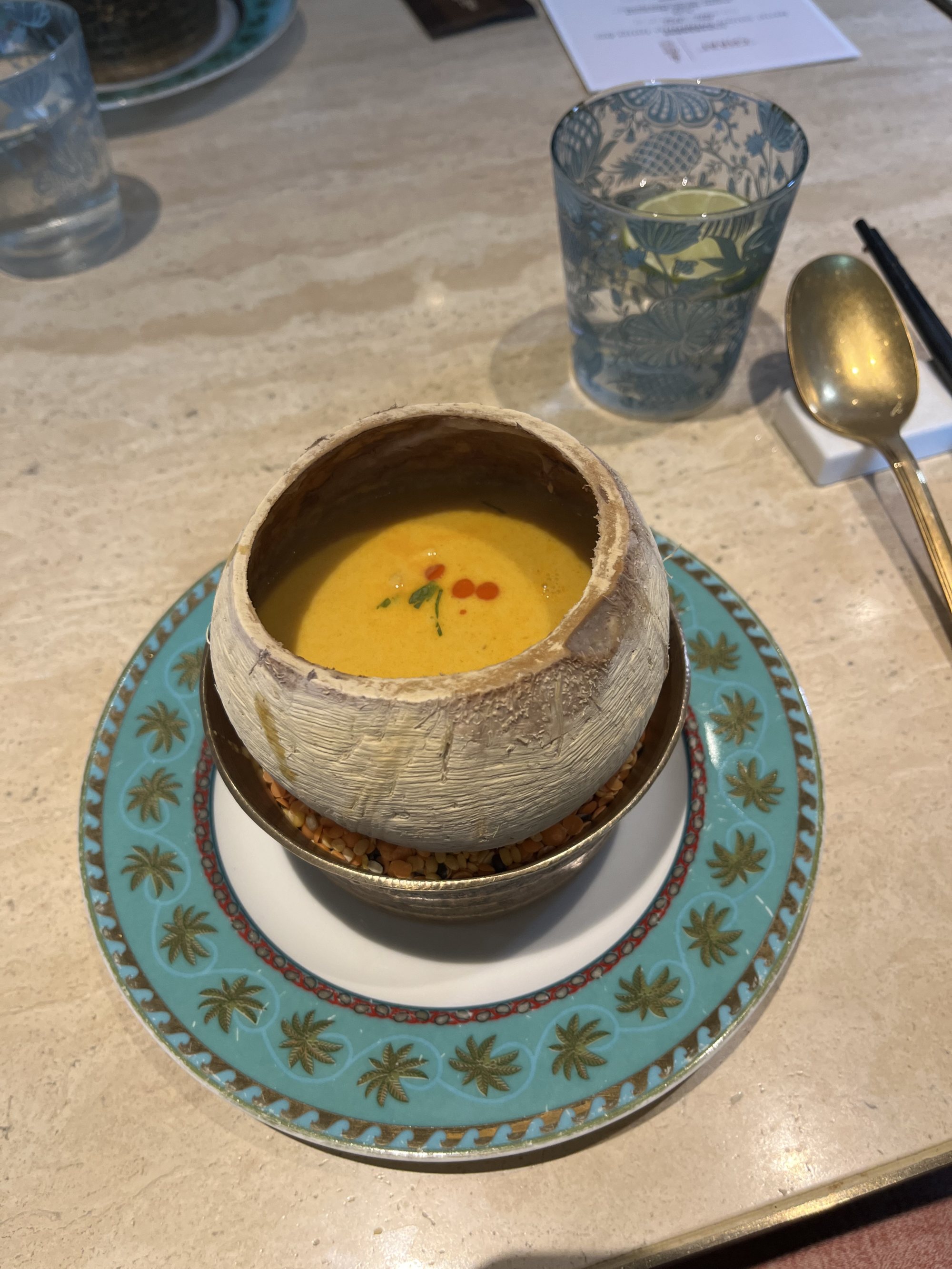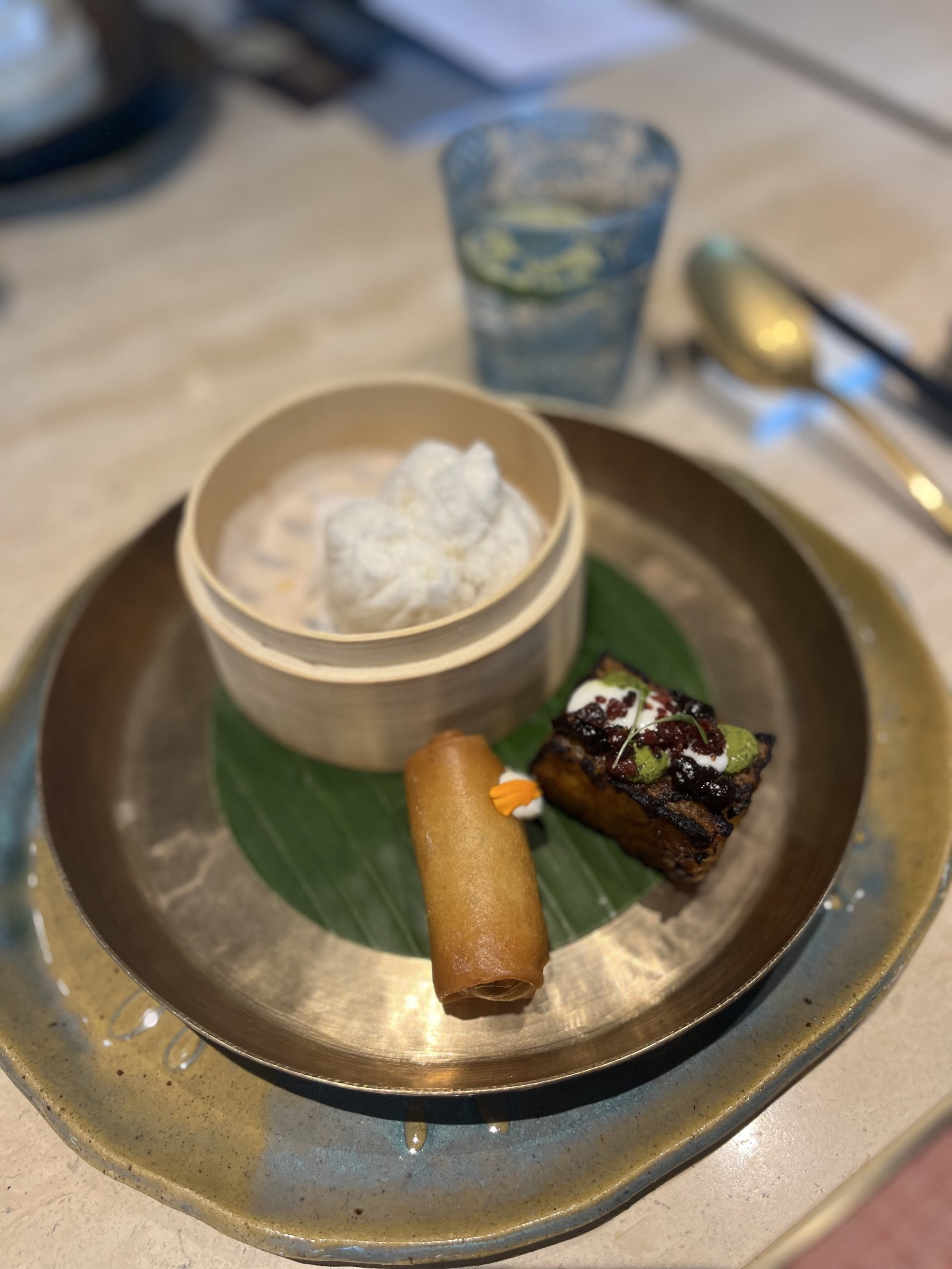 So there were flashes of genius, like tandoori-roasted cubes of radish cake, and double-boiled seafood and coconut broth with warming spices. But many balked at the price: HK$2,888 (US$368) for lunch, and HK$4,588 for dinner.
Restaurants, like airlines, have struggled in the pandemic – so with a willing consumer base and enough demand, you can hardly blame them. And one could argue that the margins are far smaller than the public can comprehend.
But how much is too much? Or does it even matter, as long as the 1 per cent are still around to throw their money at meals like these?
This month, there will be two other stratospherically expensive four-hands dinners on the market that exceed even the Chaat and Forum collaboration.
A menu by
Eric Raty of Arbor
and Kenichi Fujimoto of the eponymous sushi bar on 21 September will feature "a masterful symphony of Nordic-Japanese and Edomae finesse using the freshest, prized Japanese ingredients including hairy crab, matsutake, sea urchins and top-quality tuna", and is priced at HK$4,888(US$622) excluding wine and service.
Separately, three 10-course dinners at the end of September by two Lai Sun Dining chefs, Menex Cheung of China Tang and Mitsuru Konishi of Zest, despite being priced at an even more ballsy HK$5,888(US$750), sold out yesterday (September 6).
For reference, a tasting menu at the number one restaurant in the world, Geranium in Copenhagen, costs 3,200 Danish krone (US$428).
As they say, we eat rent here.
Here are some other Hong Kong highlights from the past fortnight:
A bite of something else
I recently spoke with Chinese-American chef and writer Hannah Che about her newly released cookbook, The Vegan Chinese Kitchen, and was reminded of the genius process of making liangpi (cold skin noodles) from the starchy water left behind when creating seitan, or gluten.
The thin, slippery, chewy noodles have the most wonderful texture, and one of my favourite renditions in Hong Kong comes from a noodle stall called Twins Liangpi, where they come drenched in a mix of punchy garlic, slow-burning chilli and refreshing strands of crisp cucumber, all for the princely sum of HK$29.
They have branches in Prince Edward, Lai Chi Kok and Yuen Long, and are soon opening another in Tuen Mun. They keep promising a branch on Hong Kong Island, which can't come soon enough.
Just in time
You may or may not have noticed, depending on how many food Instagrammers you pay attention to, that Hop Sze Restaurant in Sai Wan Ho has something of a cult following, becoming apparently 'the best Chinese restaurant' mostly among those who don't tend to travel outside Central and Western district very much.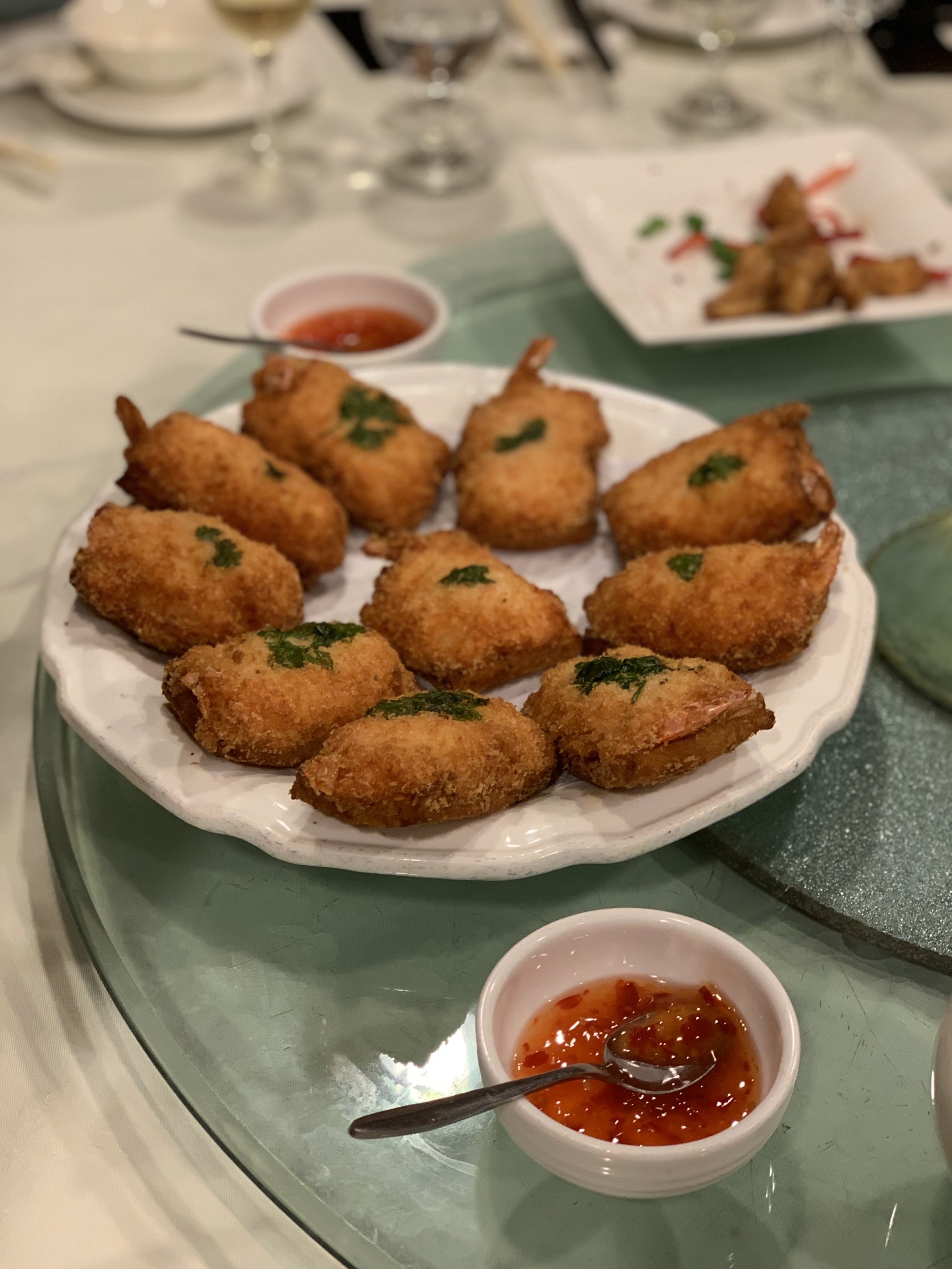 Don't get me wrong – it's a great little neighbourhood place. Their signature prawn toast is all crunch and glory, as are their fluffy baked fish intestines (we joke that it's like a "Chinese frittata"); the baked pork chop rice with fried eggs is perfectly serviceable, more about its visual wow factor than actual flavour.
Such hype means that you can't get a reservation for dinner until April 2023, though there are lunch tables available at the end of the year. So here's a little tip I'll leave you with this week: they've just opened a new branch in Tin Hau, and the next dinner reservation is sometime in late December.
Hop Sze, 18 Jupiter Street, Tin Hau, Hong Kong, tel: 2566 3377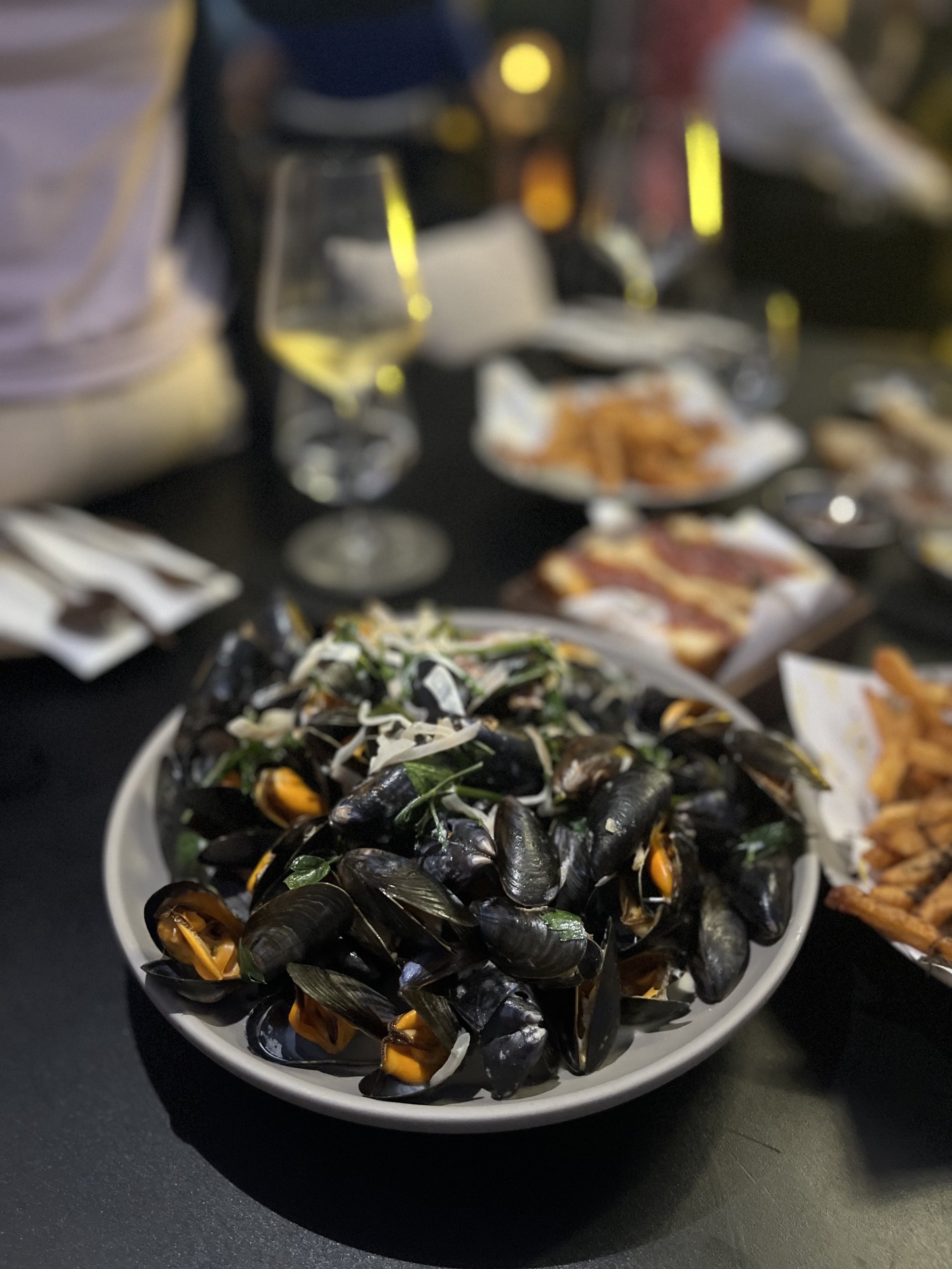 Mussel beach
After a few thwarted attempts because of inclement weather, I finally got to enjoy a wine-and-dine session at Plume, the rooftop bar at H Queen's, courtesy of the marketing team.
In the spirit of this week's column, you can skip the extremely expensive black truffle fries at HK$188 and go all in for the Morisseau Mont Saint Michel mussels mariniere at HK$348. Large enough for four to share, paired with some crisp Burgundy and the faintest whisper of an autumn breeze, it's simple done right.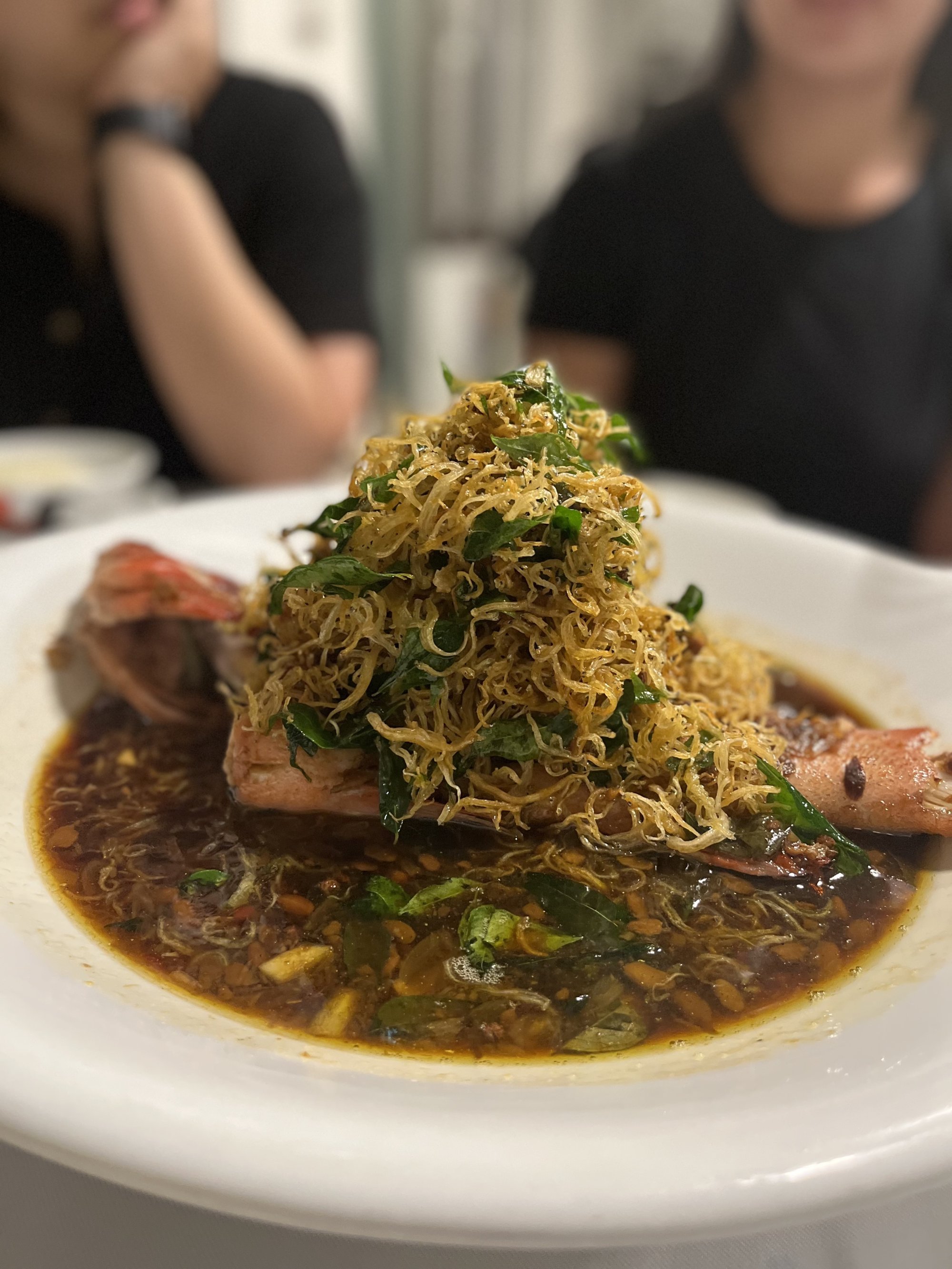 And speaking of seafood, there are just two weeks left until Yin Yang Coastal bids a temporary farewell. Margaret Xu, the proprietor of the remote restaurant on Ting Kau beach near Sham Tseng, will hopefully be shifting her private kitchen to a new location later in the year.