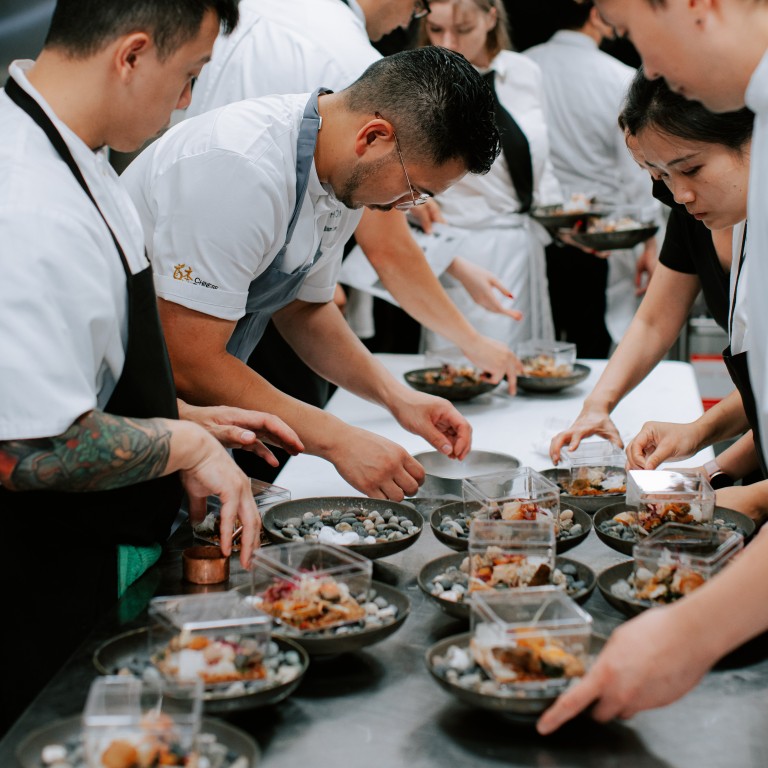 How Chinese cuisine is evolving in Canada as young chefs look to preserve and build on their heritage – 'I wish to save our culture now, not later'
Three young chefs are on a mission to promote and evolve Chinese cuisine in Canada – including helping established chefs stop undervaluing their own talents
Their efforts were recently showcased at a dining series run by Vancouver's Chinese Restaurant Awards called 'Hong Kong Renaissance'
In the run-up to Lunar New Year in 2020, Eva Chin was working as the chef de cuisine at Momofuku Kojin in Toronto, Canada, and wanted to create a special takeaway menu to celebrate the Year of the Tiger – one that was different from other restaurants' offerings.
Up until then, her training had been skewed towards Western cuisine – despite having worked in Hong Kong and Japan (as well as Australia, Norway and Canada), and having been born to a Samoan-Shanghainese mother and Singaporean Chinese father in Hawaii.
In fact, she'd only ever cooked Chinese food for staff meals.
"I grew up with internalised racism. The last thing I thought of cooking was Chinese food," she says.
"Before, I cooked French for survival and validation. But at Momofuku, it was very Asian and pushed me to do fusion. But I learned to push the envelope and try something new."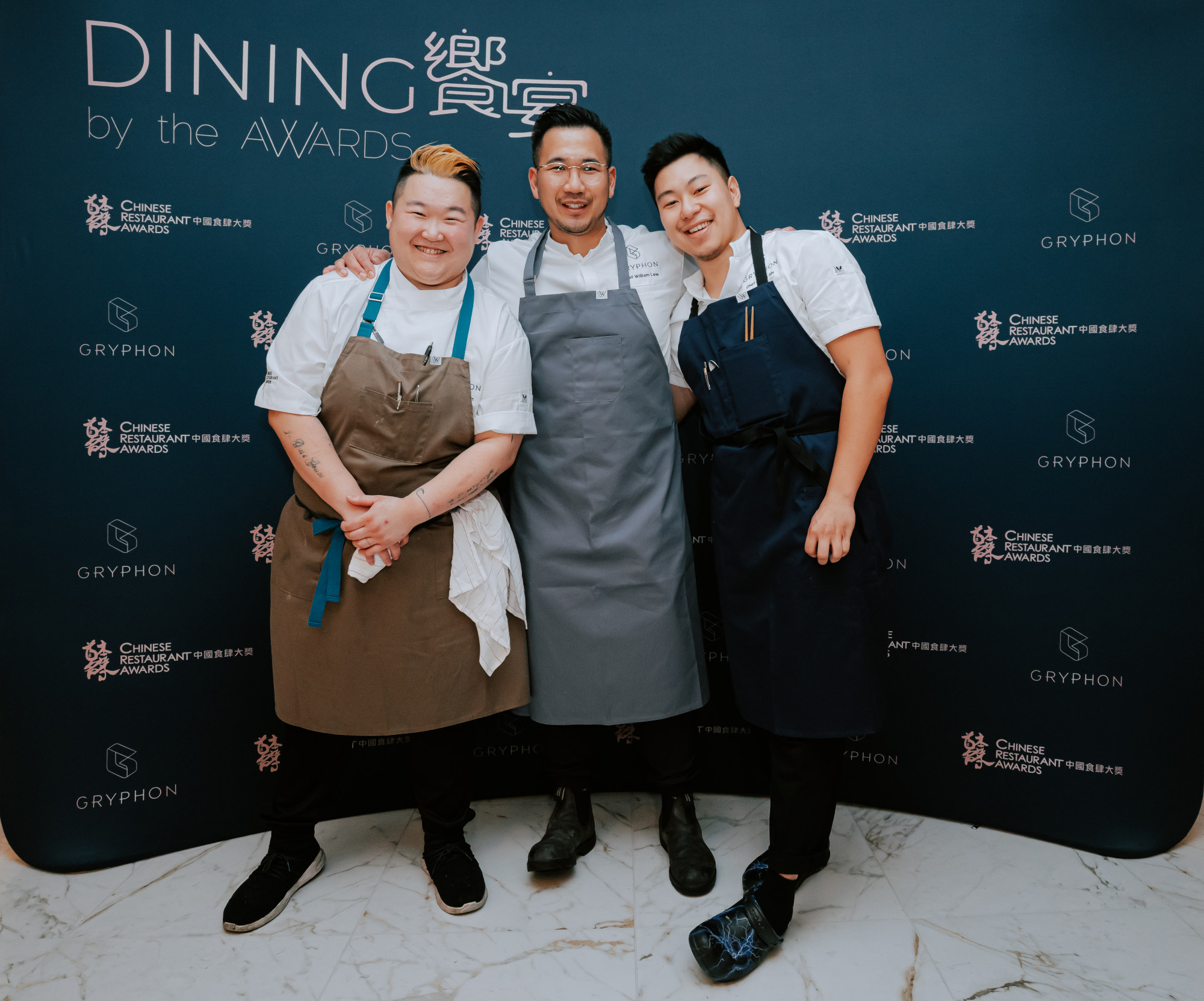 The eight-course menu she ended up creating with Anna Chen of Alma, another young Chinese chef in Toronto, included steamed ling cod with dried mandarin peel, fermented black bean and spent grain vinaigrette, lo hon jai (a vegetarian braise known as Buddha's Delight), lo hei (a raw fish salad), and sesame balls.
Because of the pandemic, the two chefs even taught each other on Zoom how to make their respective dishes.
Although Chin had been cooking since she was 18, she realised that she felt most comfortable when she was cooking those new year dishes.
"I told my wife that, from now on, I only want to dedicate my life to learning and promoting Chinese cuisine," she says.
She now works as the head chef of Avling, a Nordic-Asian brewery restaurant in Toronto. In April, she collaborated with New York-based chef Lucas Sin for a "Long Lost Cousins" dinner celebrating Southern Chinese cuisine.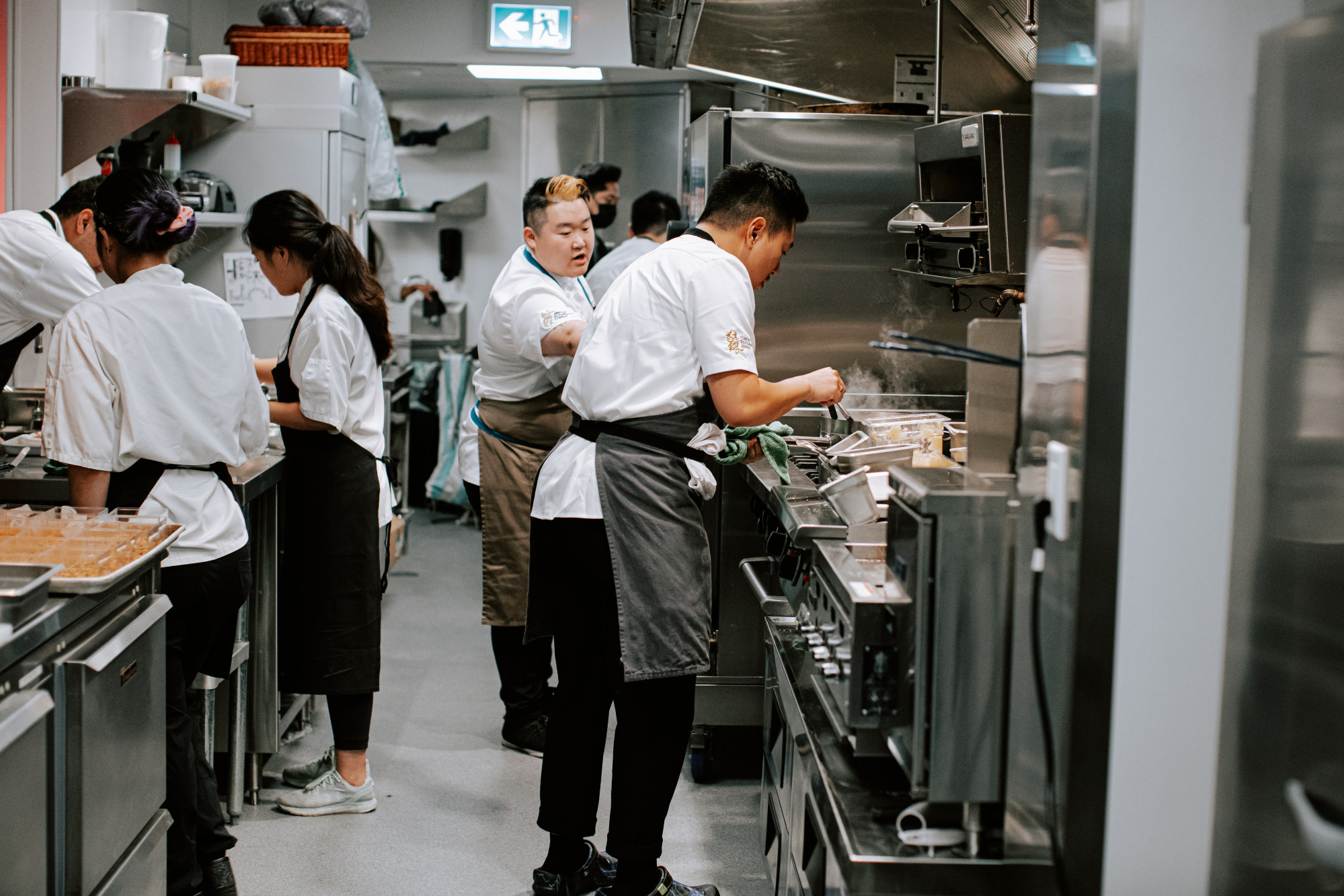 Born and raised in Hong Kong, Sin started in the restaurant trade at 16 when he opened weekend pop-ups in an abandoned factory in Chai Wan, on the eastern end of Hong Kong Island.
He later went to Yale to study cognitive science, but returned to cooking and opened a string of fast-casual Chinese food eateries in the US called Junzi Kitchen, and a modern American-Chinese restaurant, Nice Day.
The "Long Lost Cousins" dinner caught the attention of Rae Kung, managing director of the Chinese Restaurant Awards, an independent organisation founded in Vancouver in 2008. Annually, the group releases a list of the best Chinese dishes to eat around metro Vancouver, including neighbouring cities Richmond and Coquitlam.
For the awards' 2022 series of dining events, Kung brought Sin and Chin over to Vancouver to present a six-course dinner with locally based chef William Lew, with the theme of "Hong Kong Renaissance".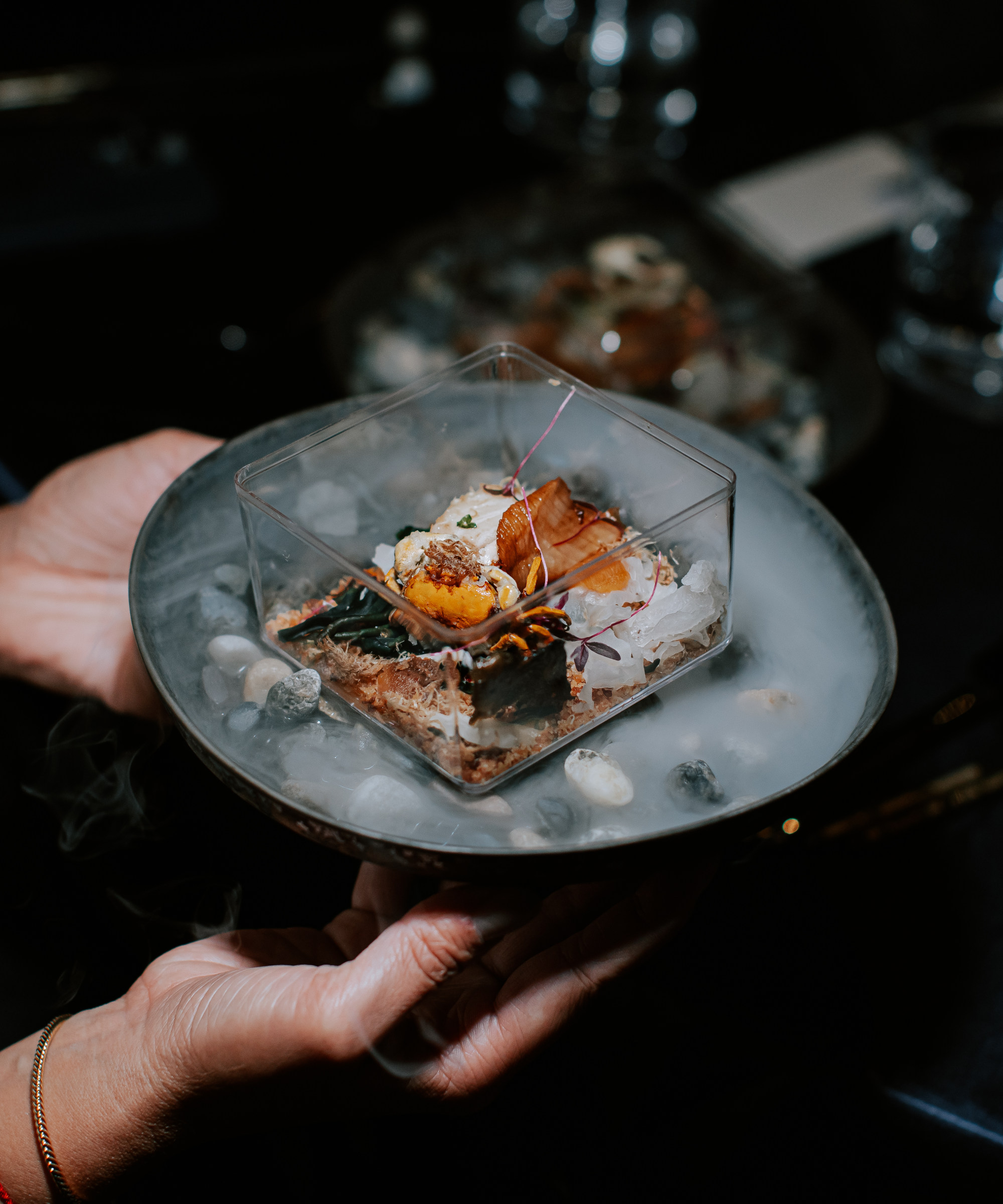 The menu riffed on classic dishes, such as duck blood with chives, chilled crab with vinegar and ginger, duck with mandarin peel, and snake soup.
Before the event, Kung took Sin and Chin to Chef's Choice Chinese Cuisine, a top Cantonese restaurant in Vancouver where the youngest chef is 50 years old.
"There is a huge generation gap," Kung says of the Chinese restaurant industry. "I wish to save our culture now, not later … [through] dining events to be able to inspire more people."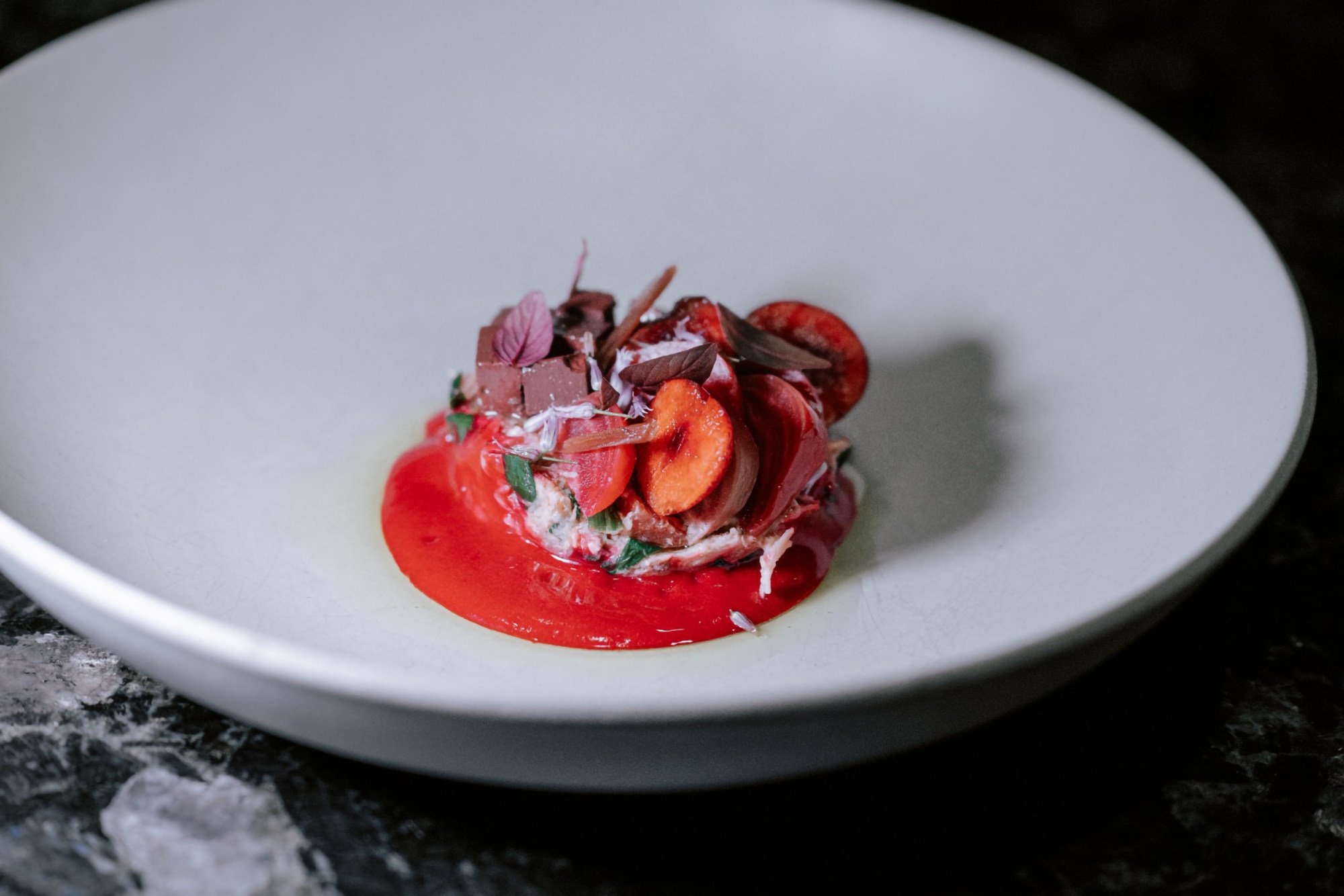 Kung hopes to help the industry by providing a new generation of Chinese chefs with a platform to "give them a chance and learn about their food".
Sin says that it's not just about preserving flavours and techniques, but also ensuring the evolution of Chinese cuisine within China and of Chinese food outside the country.
"Whenever you think about progressing the cuisine, it's either done well, or it's done poorly. And usually the determining factor is how much respect you have for it, how much understanding you have for it, how you are going to translate it into new projects," he says.
"I think building that understanding is a humbling experience, and it takes time."
It also involves changing the mindset of established Chinese chefs who undervalue their own skills and talents, and don't see the importance of teaching techniques to the next generation, Chin says.
"We went to Regal Mansion [in Vancouver] and Lucas and I told the chef we were excited to learn. And the chef said, 'It's just Chinese food.' And we were like, 'That's it?'" Chin says.
"It's the fact that we ourselves suppress the importance of the culture and cuisine. This is so delicious. Why would you not think we want to come learn this? Why would you not think we are fascinated by it?"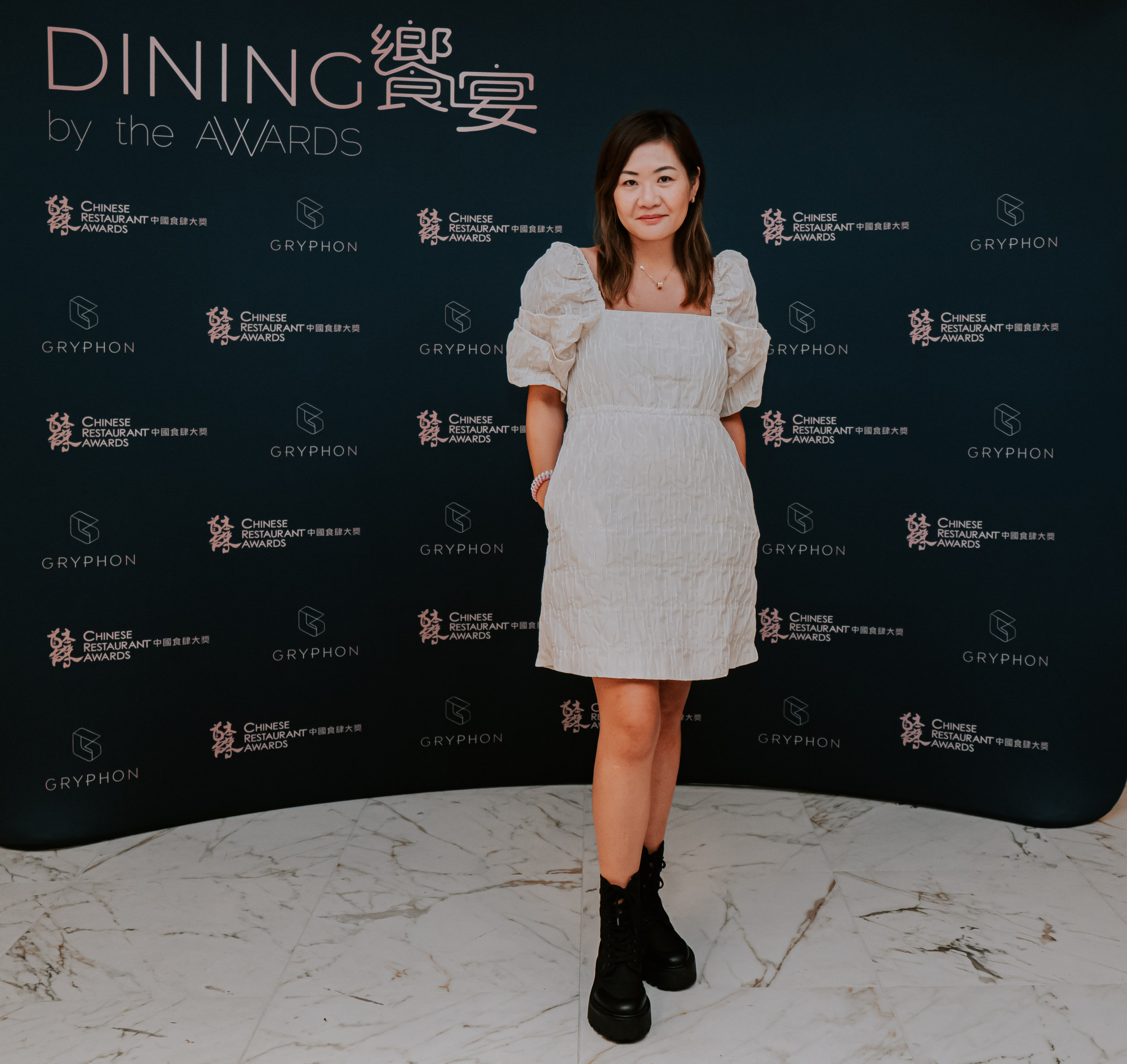 Apart from ensuring traditions are passed on, another way to evolve Chinese cuisine is by using ingredients local to where the chefs are working.
Chin points out that hawthorns, which are commonly used in Chinese cuisine, are also grown in Canada, along with hickory nuts and mulberries. While the country does not grow white rice, it produces wild rice, which she has experimented with in making steamed rice rolls.
Sin describes the result as having an almost peanutty flavour.
"Eva has really inspired me to start thinking about the future of Chinese food as something that's unique to North America," he says.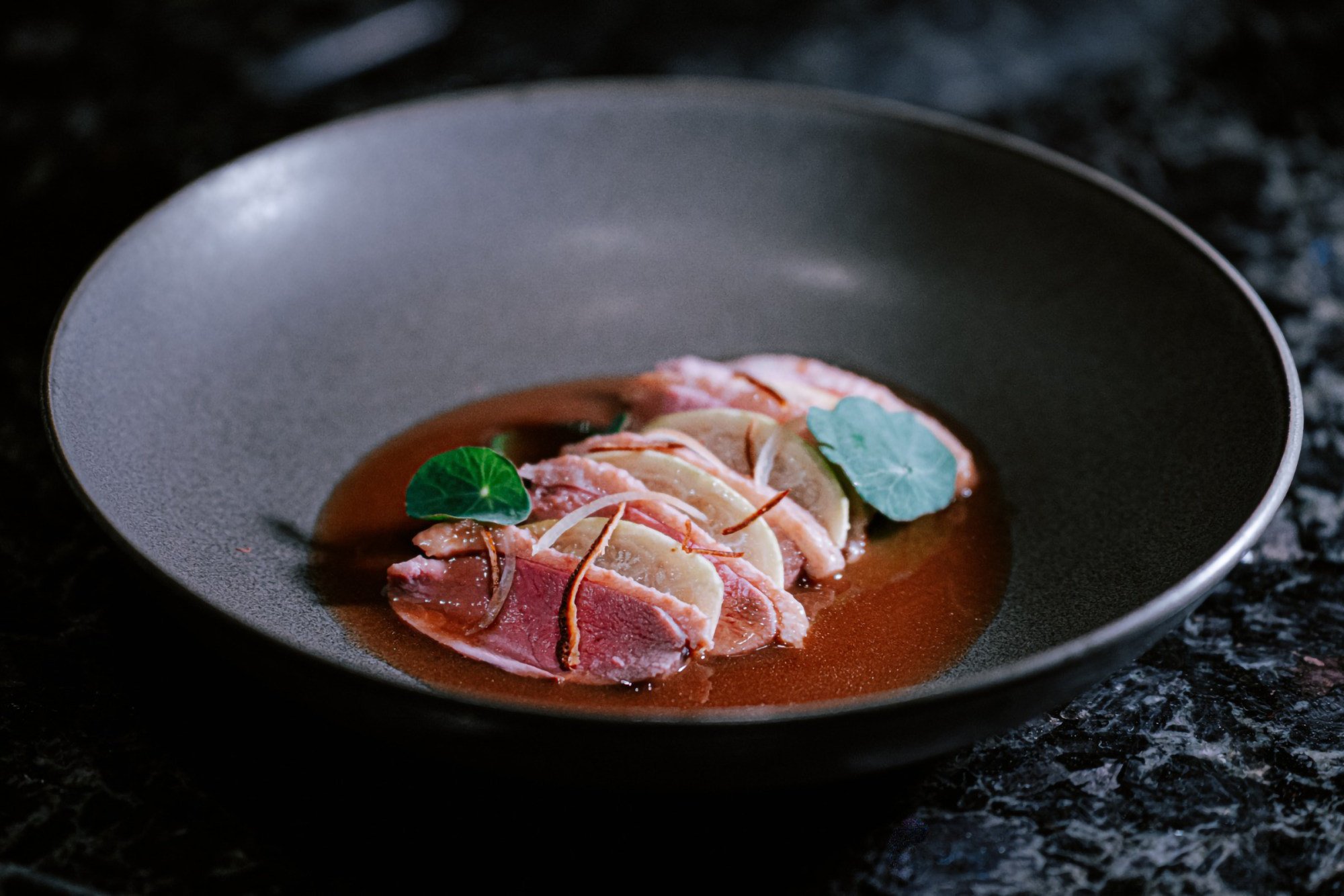 For the rest of 2022 and into 2023, Sin will carry out more research on the relationship between Chinese food and the rest of the world.
"We were just in Mexico looking at the effect of Chinese immigration in Mexico and they have these 'cafe Chinos' that are very similar to cha chaan teng," he says, referring to Hong Kong-style cafes.
"They invented this way of drinking coffee in Mexico known as cafe lechero, or coffee with milk. And they bake rotiboy that are very similar to bo lo bao [pineapple buns]."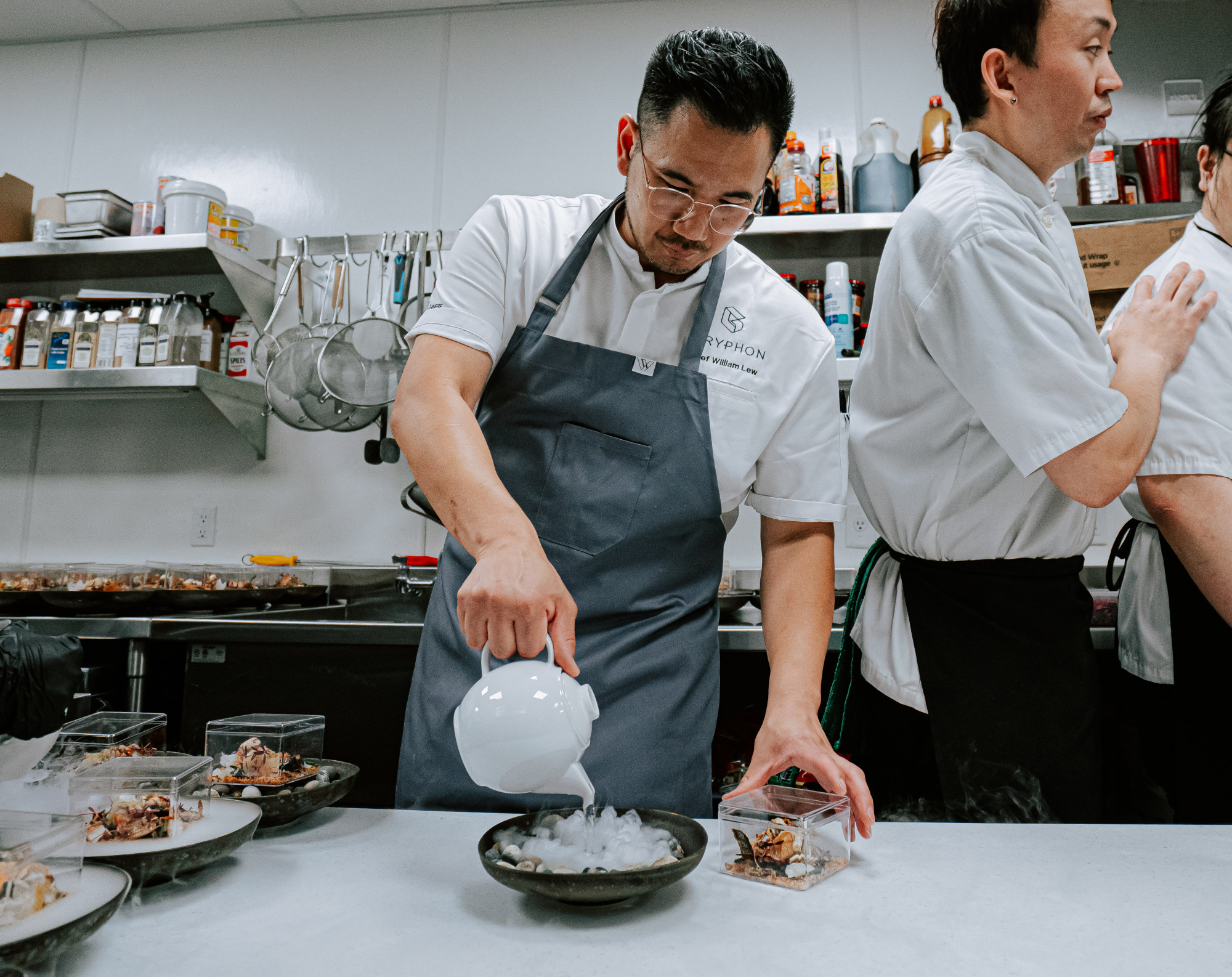 The immigrant story resonates for Lew, whose parents came to Vancouver from Hong Kong. The preparation of the "Hong Kong Renaissance" dinner evoked the sights, sounds and smells of the kitchen his grandfather worked at in Vancouver's Chinatown decades earlier, he says.
Now, the second-generation Chinese-Canadian seamlessly integrates Chinese ingredients in his cooking of Western dishes.
"So what does that mean for my background and culture? How do I tie that all in? I think it's just bringing back memories and bringing back things that are meaningful and significant to the palate, but also to the emotion," he says.
While Lew was inspired by his grandfather to become a chef, he took the long way around, studying animal biology and playing the violin before getting a job as a dishwasher in a restaurant and working his way up to become a chef, to the chagrin of his parents.
"My grandfather was a chef, and my parents never would have imagined or never wanted me to do that. They could only understand the hardship or a lack of using an education. But on my first day of washing dishes I knew I wanted to become a chef, and work towards it.
"After several years my parents warmed up to it, but they don't like coming to the restaurant because they don't want to give me pressure.
"But now I'm proud to talk about [what I do] with my parents – they are constantly asking me about the industry, and they understand more about it than I ever thought they would."