'We had never seen a line out the door': food influencers on social media can transform a restaurant's fortunes – and businesses are aware of their marketing power
Food critics, move over. If the right influencer posts a video of your food and it goes viral, it can bring a noticeable increase in revenue for your restaurant
While many influencers will draw attention to a place without seeking compensation, others expect to receive free food in return for their social media posts
Joel Gonzalez had never seen anything like it in more than 20 years at his family's restaurant. Around 6pm on March 25, 2021, there was a line stretching out the door of Mariscos Corona, which he runs with his sister in Los Angeles in the United States.
For the next two hours, the siblings did their best to manage the surge of customers all wanting the restaurant's signature dishes: aguachile-stuffed avocados and surf-and-turf burritos.
"Oh my God, we had such a rush" until closing time, Gonzalez says. "We had never seen a line out the door like that before."
The next day, a Friday, there was another line – and the onslaught of customers continued through the weekend. The restaurant's
Instagram
account gained 5,000 followers. Gonzalez ran out of avocados. Eventually, even his refrigerator was empty. He could not open on Monday.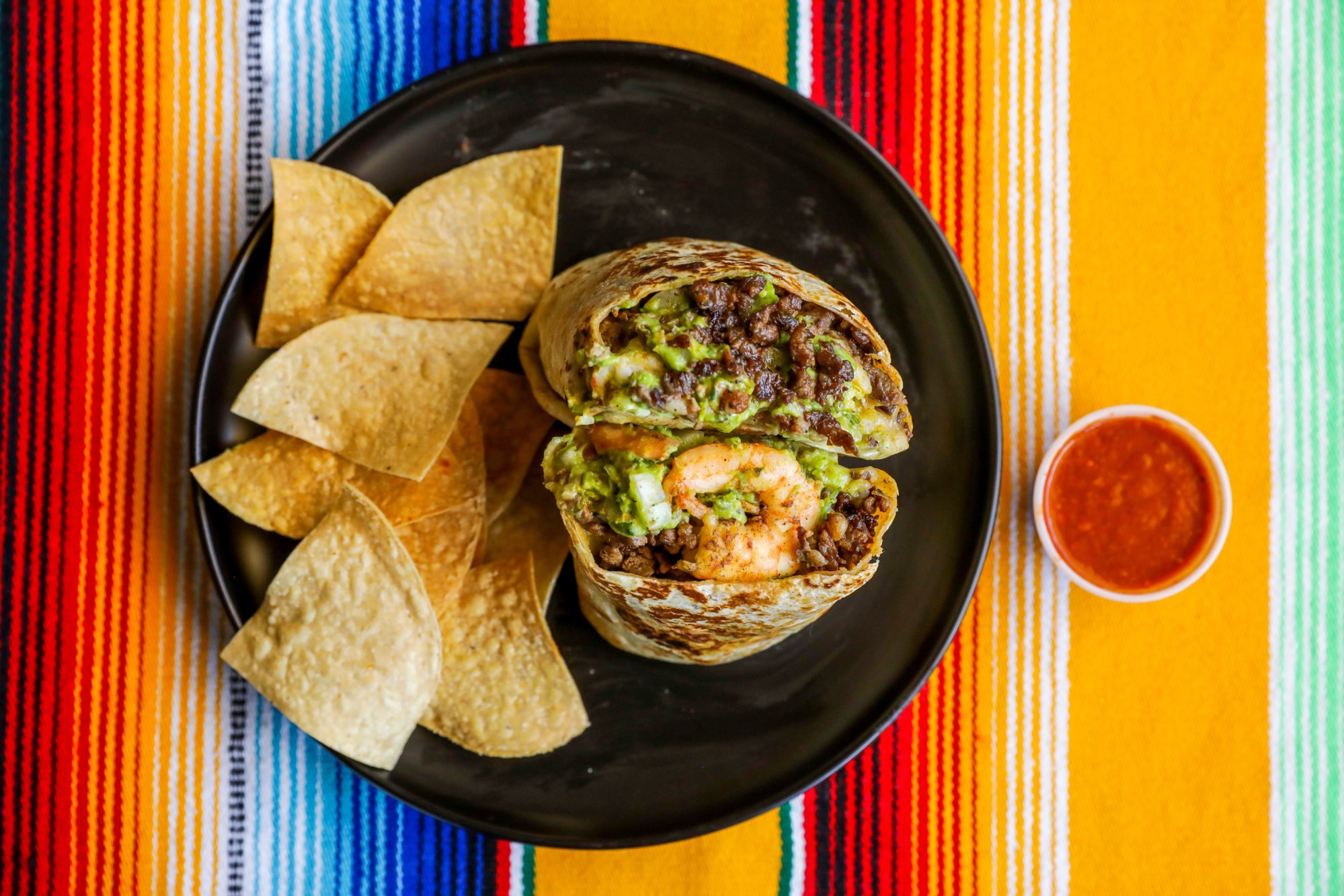 What Gonzalez did not know, when the crush started, was that Ashley Rodriguez, 29, a food influencer known as @firstdateguide, had posted a TikTok video featuring his dishes – avocados overflowing with seafood, and a giant grilled burrito stuffed with shrimp, carne asada ("grilled meat") and French fries – earlier in the day.
At one point in the video, which gained 1 million views in a week, Rodriguez poured an entire cup of red salsa onto the burrito, took a big bite and nodded enthusiastically – like a trusted friend telling you about a new restaurant that you simply have to try.
Eventually, "one of the customers that [first] day told me that he had seen our restaurant on @firstdateguide", Gonzalez says. "That's when we put it together."
This is the food influencer effect – or, what it can be. If the right influencer posts a video of your food and it goes viral, it can lead to a larger social following and a noticeable increase in revenue.
It is a phenomenon that is causing a paradigm shift in the restaurant world around the globe, transferring the power of influence from traditional media to anyone with a mobile phone and a love of food.
In Hong Kong, social media influencers are more commonly referred to as KOLs (
Key Opinion Leaders
) and are often approached to help promote products, restaurants and services.
According to a 2020 report by AnyTag, a Tokyo-based influencer marketing platform, the most used social media platform for food and drink KOLs is Instagram, with 61.97 per cent of share, followed by Facebook with 31.23 per cent.
They also share that the fastest growing influencer verticals in Hong Kong include food and drink (the largest are currently fashion and beauty), and that more than 80 per cent of food and drink influencers have between 1,000 and 100,000 followers.
So important is KOL marketing that, for the first time, the Hong Kong Trade and Development Council (HKTDC) invited a roster of influencers to live-stream their food and drink picks during the annual Food Expo in August, with exhibitors reporting increased sales following the broadcast.
Food influencers come in many varieties: there are the home cooks who post how-to videos of dishes,
mukbangers who live-stream themselves eating
, newbies looking for free food, marketing professionals with restaurant clients, gourmands who review food in their cars and food obsessives who just like to share what they are eating.
Some influencers have agents and make a living through brand and restaurant deals. Others do it for the free products and perks. Most of the restaurants they work with are not the kinds of places you will find on a critic's best-restaurants lists.
Earlier this year, an incident involving a Los Angeles food influencer and Corner 17, a Chinese restaurant in US city St Louis, blew up online when owner Xin Wei posted screenshots of the interaction on Instagram. The influencer requested US$100 to pay for food he wanted to feature in a video, but the restaurant declined.
Antonio Malik, known online as @antonio_eats_la, visited anyway and posted an Instagram story review to his hundreds of thousands of followers. He complimented the service but had some not-so-nice things to say about the food: "Worst dumplings ever!"
Wei responded in an Instagram post: "An intentionally bad write-up from a large-following influencer because of our refusal to accept their collaboration is unprofessional and such a hostile manner can simply ruin their businesses. I want to step up because we felt threatened by this media influencer."
The incident raised questions around the ethics of "collaborations", the term used for an exchange of free food or other goods for social media content.
In the US, the Federal Trade Commission has guidelines in place for influencers, though the process is still very much self-regulated. No such guidelines currently exist in Hong Kong to regulate the exchange of free goods or money for content, but the general consensus among the half-dozen food influencers interviewed for this story is that consumers do not care if – and probably assume – the food is free.
Nkechi Ahaiwe, 32, who goes by @eatwhateveryouwant on Instagram, has more than 63,000 followers. A former beauty blogger and car rental employee, Ahaiwe says she pays for all her food unless a restaurant invites her to come in; then she allows them to compensate her meal, but she always tips her servers.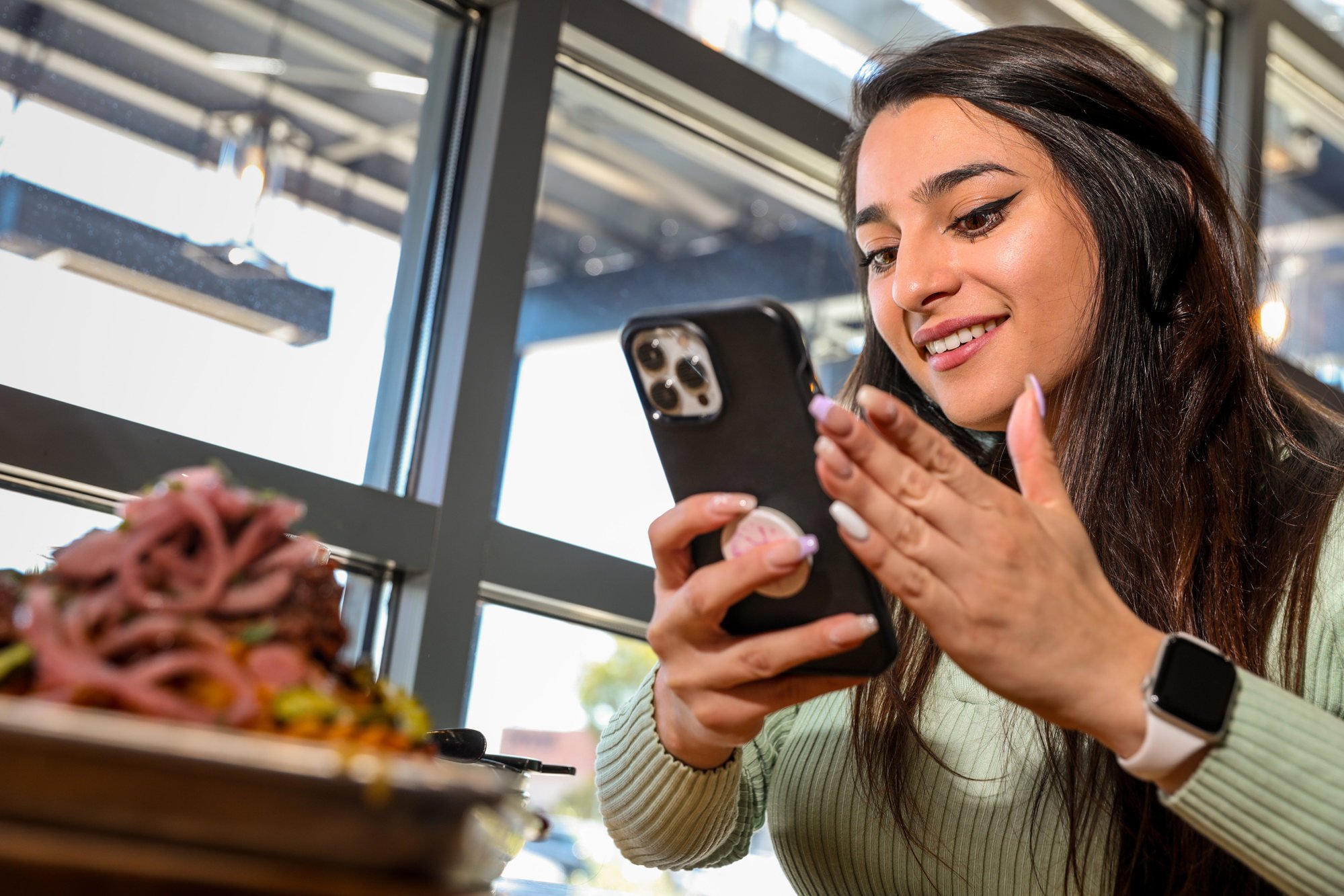 Rodriguez says she does not do reviews. "I just educate people on what there is to order and try to highlight things."
Though Rodriguez and Ahaiwe will not knock a restaurant's food, there are plenty of influencers who will.
The hashtag #foodreview is connected to at least 1.6 million posts on Instagram and 13.4 billion on
TikTok
. Fear of upsetting influencers has created an unofficial code of silence among some traditional publicists and restaurant owners, who sometimes field dozens of requests from influencers for free food and restaurant tables.
Last summer, a musician with more than 1 million followers on Instagram reached out on that platform to Isaias Hernandez, chef-owner of Craft by Smoke and Fire.
The celebrity – Hernandez will not name him because he fears retaliation – asked if the chef would be willing to supply food for 100 people at his home that evening. The celebrity told the restaurateur that he would exchange a social media post or Instagram story for the food.
Hernandez and his partner cooked more than US$400 worth of barbecue. They hand-delivered the food to the celebrity's home, and even threw in some T-shirts in various sizes for guests. When he arrived, someone from the celebrity's entourage took the food and the merchandise. Hernandez never met the celebrity or received a thank-you. There was no Instagram post.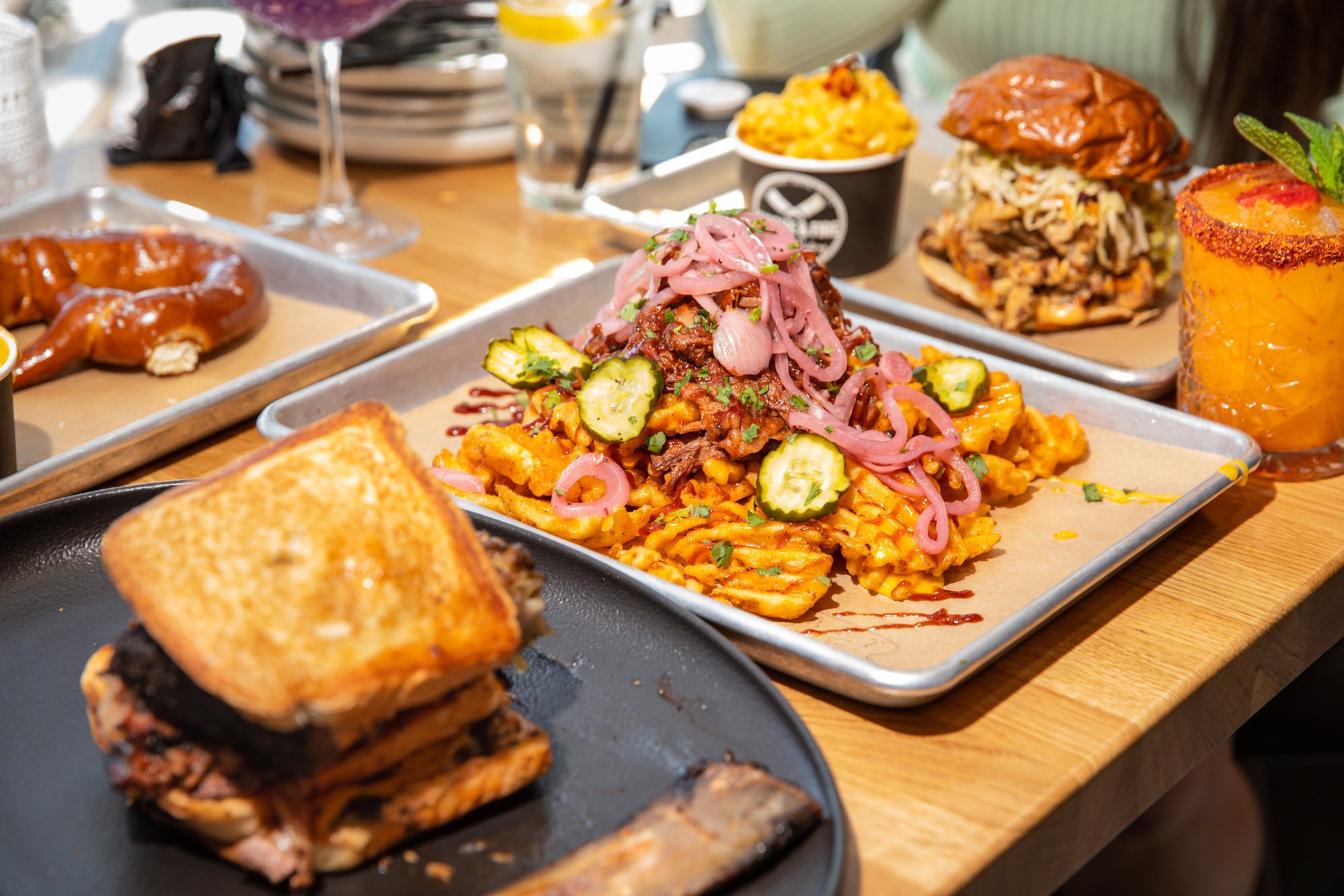 "I messaged him later asking if he liked the food, and he never responded," Hernandez says. He decided to eat the cost and just keep quiet.
The power to make or break a restaurant once was reserved for the authoritative voice of the restaurant critic, a long-standing figure of traditional media; at many publications, taking freebies continues to be grounds for firing.
Kristin Diehl, a professor of marketing at University of Southern California, Marshall School of Business, categorises
influencers
as a part of marketing that falls under a larger communications umbrella.
Though she does recognise that influencers with larger followings can have a big impact on brands, she says it is micro-influencers, people with around 10,000 to 50,000 followers and high engagement, who tend to have the most influence when it comes to restaurants.
"These micro-influencers are particularly effective and applicable to the restaurant industry, which is more localised," she says.
In Hong Kong, luxury food and beverage brands have also tapped into micro-influencers (with a following between 10,000 and 100,000 users) to share promotional messages on their platform, with the hope of spreading brand awareness and conversions.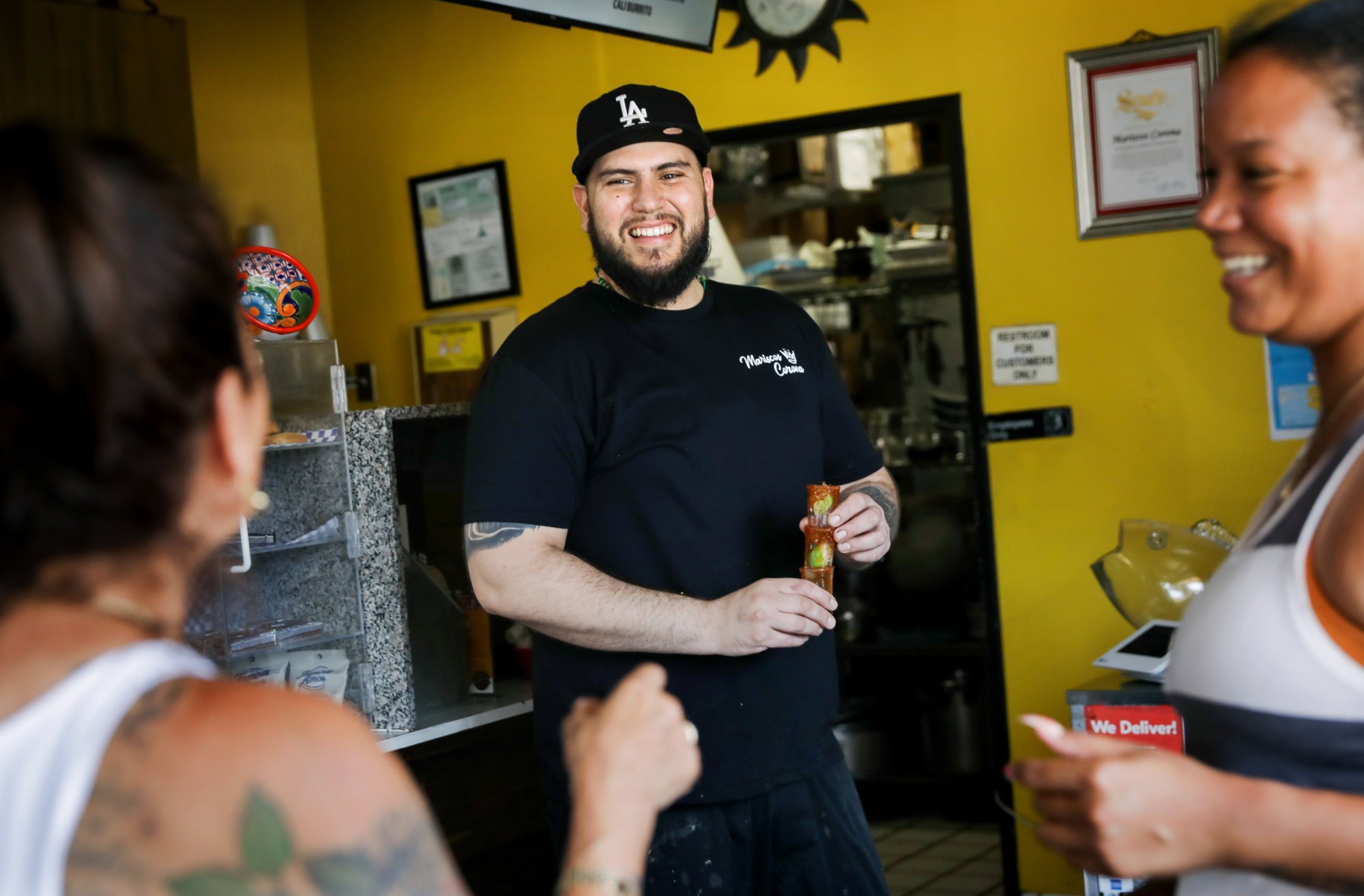 Product placement
is commonplace, with the relevant brand hashtags neatly included in the caption. There is, however, no requirement to highlight posts as an ad.
Hernandez estimates that US$1 out of every US$5 made at his restaurants goes to marketing, which includes the fee and free food given to influencers.
"I will never understand TikTok, but as a business owner you need to do your due diligence and find someone who does and bring them on board," Hernandez says. "But social marketing is just a foot in the door; then you have to convince people to keep coming back."
Additional reporting by Charmaine Mok