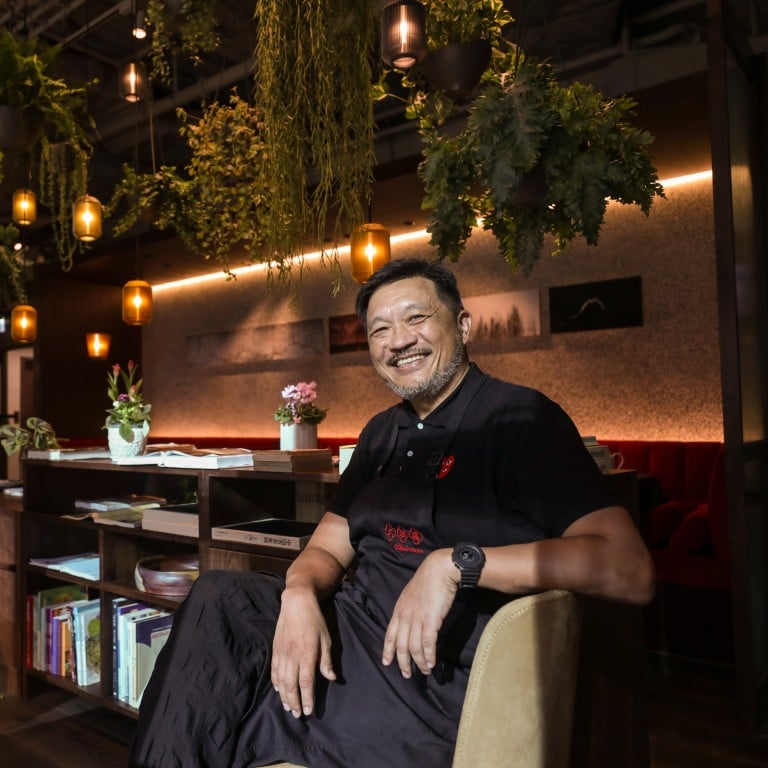 Hong Kong Michelin-star Cantonese restaurant The Chairman's founder on moving locations and making the new place feel like home
The Chairman, a Michelin-star Cantonese restaurant in Hong Kong, recently moved to a new space in Central, made homely with plants, cookbooks and art
Founder Danny Yip explains the decor and its new menu, shortened for a more focused experience – guests choose their dishes a few days in advance
Kau U Fong, a quiet cul-de-sac in Hong Kong's Central neighbourhood, is where one-Michelin-star The Chairman – ranked the fifth best restaurant in Asia earlier this year – used to stand.
Founder Danny Yip opened the Cantonese restaurant there back in 2012, and was attracted to the spot because of its tranquillity – the rustling leaves on the trees and the sunlight-dappled concrete ledges beneath them where staff from nearby restaurants and street sweepers would perch and listen to the chirping of birds amid the muffled rumble of traffic.
The restaurateur misses the changing of the seasons there, such as in autumn, when the leaves would turn from vibrant green to golden brown and then fall to the floor, all in a matter of days. In the spring, Yip fondly remembers the sprouting of the buds, as the street came alive with the verve of nature's renewal.
"Central is so busy, but once you walk into that street, everything is quiet. It's really quite amazing," he says.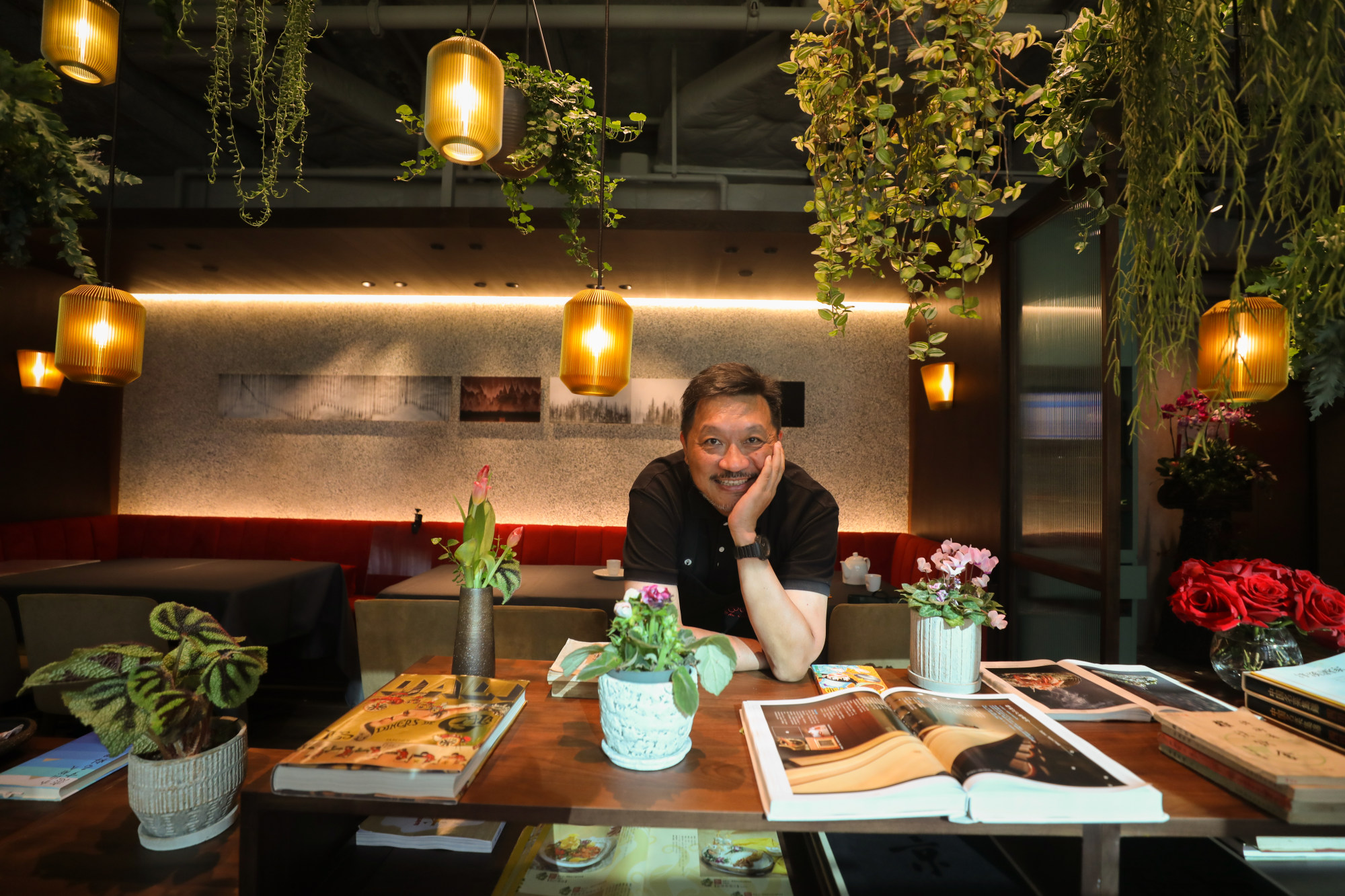 This year, the start of autumn marks the beginning of a new chapter for The Chairman. On September 30, the restaurant opened in The Wellington, a smart commercial tower, just around the corner from the original location, that's home to Michelin-star restaurants
Whey
and
Hansik Goo
.
The restaurant, which has been dubbed "The Chairman 2.0", kept its old team, but has a refreshed menu and an entirely new environment. Sage green panelling, dark wood floors and cherry-red velvet banquettes lend a warmer tone to the new location than the white faux-leather walls did back on Kau U Fong.
Works by Hong Kong artist
Stanley Wong
, aka Anothermountainman – who served as The Chairman's artistic director for this project – adorn the walls, as well as pieces by artists Leung Kui Ting and Jeremy Fung.
A piece of calligraphy by beloved Hong Kong food critic
Chua Lam
takes pride of place in one of the dining rooms, and several rare cookbooks that the veteran gifted to Yip reside on a floor-to-ceiling bookshelf and a long table alongside dozens of Yip's own favourite books – from memoirs by famous chefs to deep dives into
regional Chinese cuisines
.
Yip wanted to create a space that felt like home, and he knew the right way to achieve that feeling. "Paintings and books are both very personal. What books and artworks you choose to display are reflective of who you are," he says.
Yip has brought in many plants from his home balcony to hang above the book table. "If you don't have plants, the whole space will feel too quiet. Plants give a room life. My home is just like this. Just plants, books, and paintings," he says, laughing.
The collection of recipe books should also give the kitchen team – headed by chef Kwok Keung-tung – a ready source of inspiration, he says.
The restaurant has transitioned from an extensive a la carte menu to serving a smaller selection of around 20 dishes. But this doesn't mean The Chairman will now be doing tasting menus – where the line-up is left entirely to the chefs – as was rumoured. Yip is adamant about giving guests the opportunity to shape their own dining experience.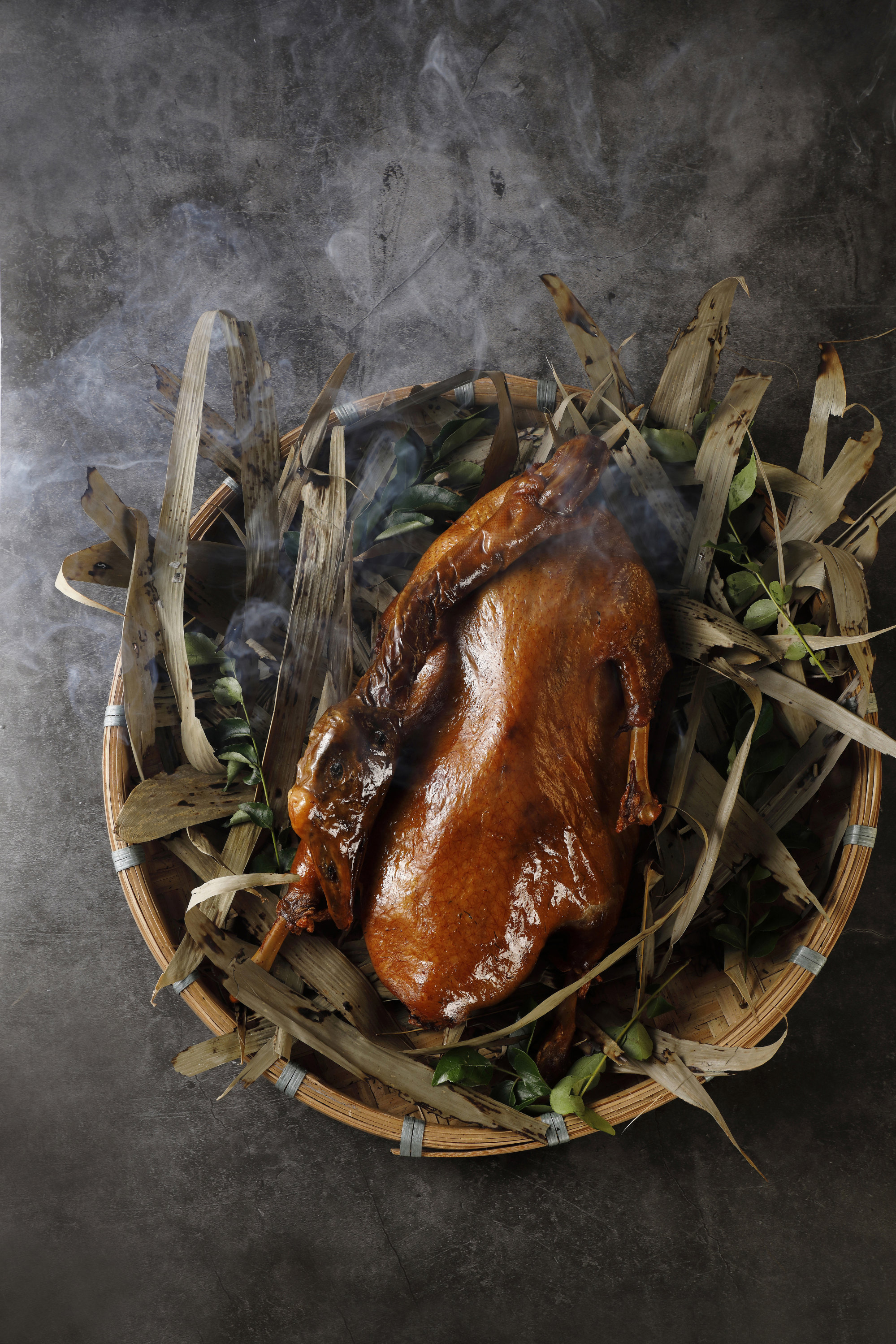 Having reserved their table, diners receive, a few days before their visit, a list of available dishes so they can select their ideal combination. Each table can select three appetisers, three mains, one vegetable dish and one rice or noodle dish.
"I prefer the act of choosing. It's like your dinner starts before your actual dinner. You get excited a few days before, you're looking forward to it. I think it's more fun, more playful," Yip says.
In place of some old favourites – like the spiced lamb ribs, pigeon, and pork spare ribs – the restaurant has added new creations, including a Sichuan peppercorn stewed oxtail with whole garlic and caramelised onions, and a whole pig's head dish originally conceived as part of a collaboration with Hansik Goo.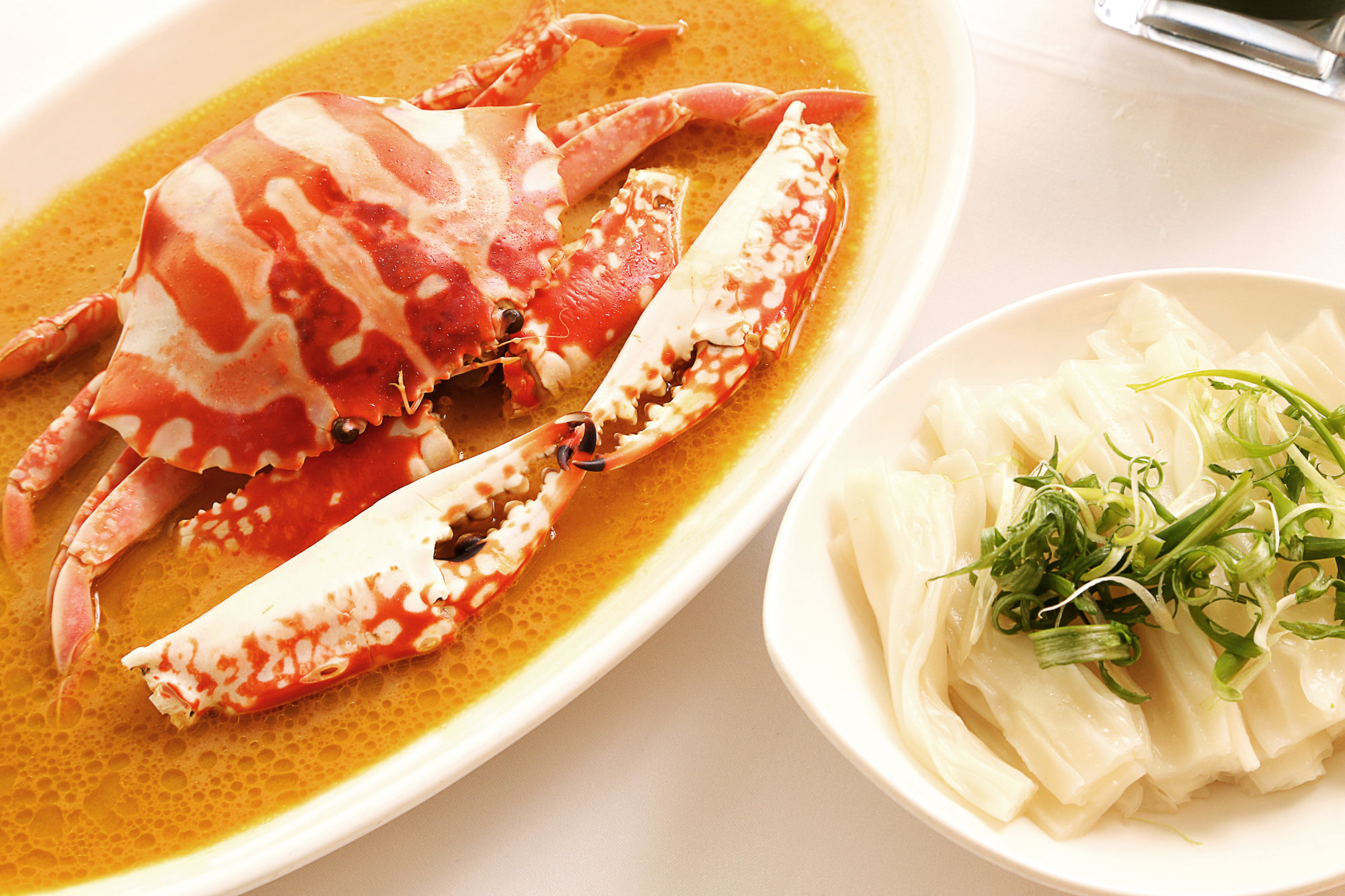 Long-time signature dishes such as the steamed fresh flower crab with aged Shaoxing wine and chicken fat are still available, as well as the slipper lobster congee and camphor-wood-smoked goose.
As well as the restaurant feeling like a home – something that Yip has dreamed about creating for some time – The Chairman team have the space to fine-tune their craft and evolve at the new location.
"People thought we would expand, but I wanted to become more focused. The kitchen is bigger, and there are fewer guests. It gives you space to do more, to plan, to make things even better and more delicate. And there's more space for the home elements," says Yip.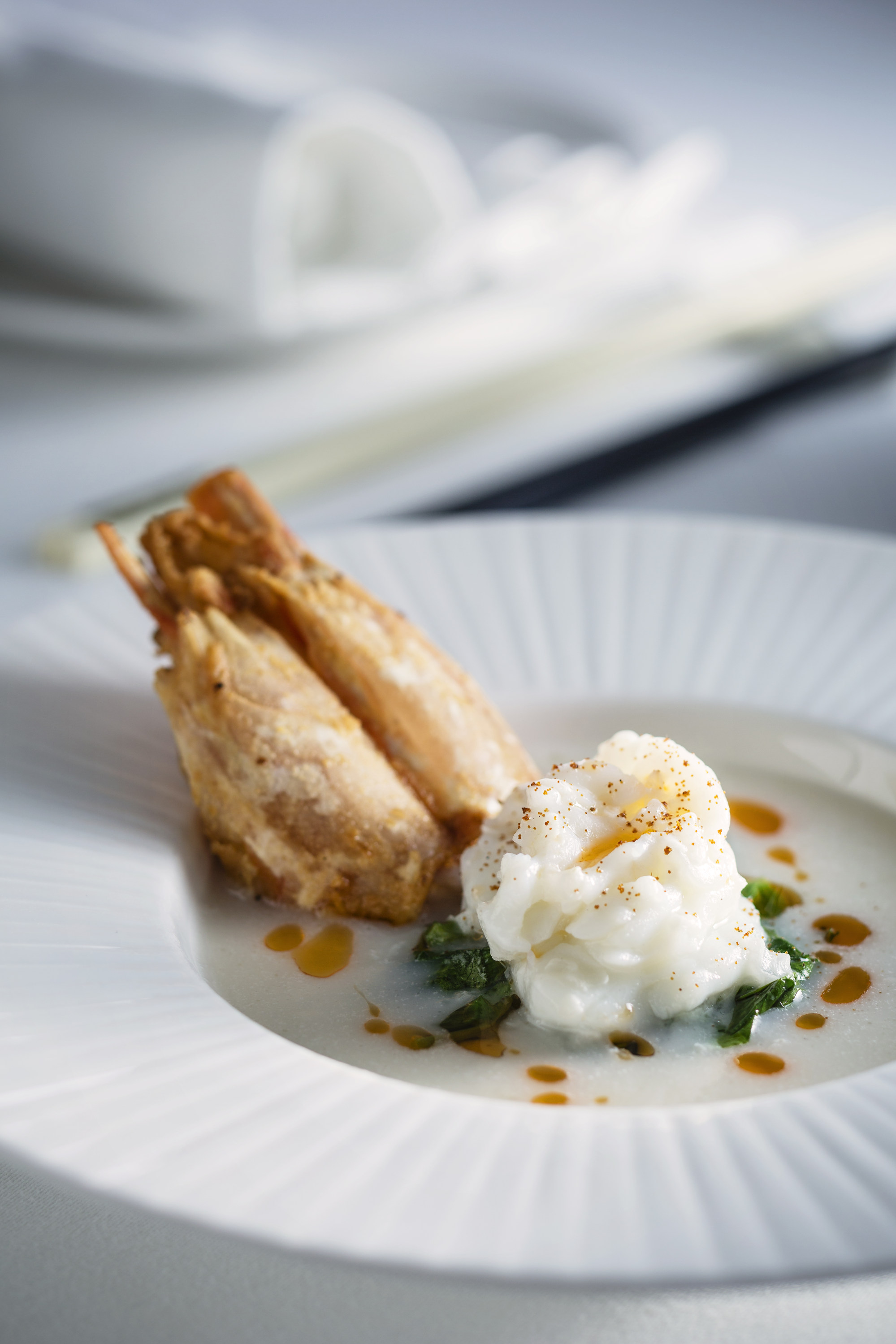 "The happiest thing in life, I think, is when you can invite friends over to have a meal at home."
Content in his new space, Yip says he doesn't ever intend to open another restaurant. "You come to a stage and you realise you need to move on. So why not make it into what I really want it to be? Let's try it."
The Chairman, 3/F, The Wellington, Central, Hong Kong