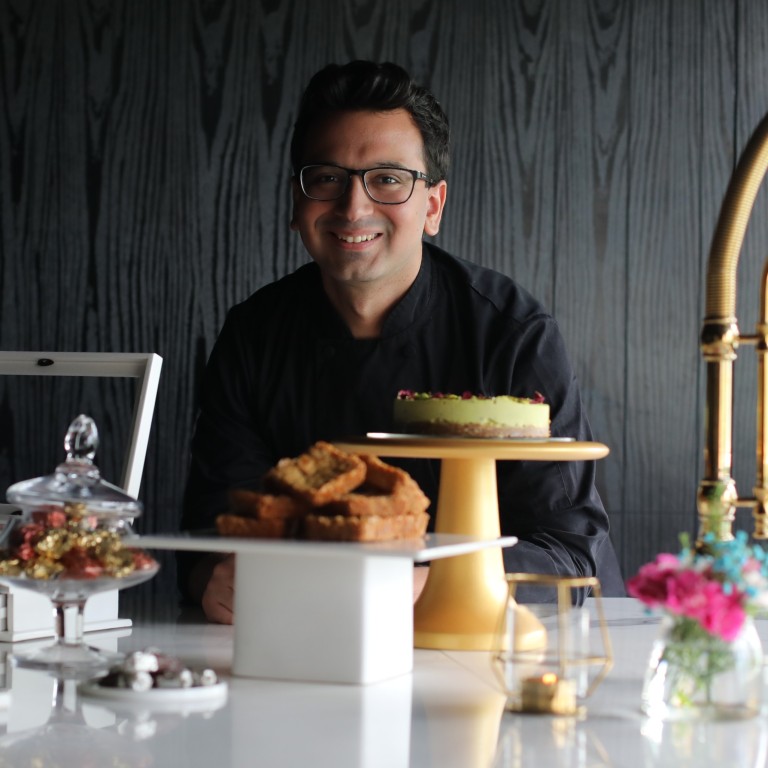 'It reminds me of my childhood': meet the Indian sweet makers crafting a taste of home for Diwali in Hong Kong
Diwali, the holy festival marking the start of the Hindu new year, is a colourful celebration of lights, lamps and lots of sweets
We talk to some enterprising Indian dessert makers in Hong Kong about their favourite festival food memories, from almond biscuits to deep-fried dough balls
Ankrish Gidwani remembers his first cake order. It was for six Christmas-themed cupcakes. He was 12 years old.
"I started helping Mum with baking workshops when I was five," says Gidwani, now aged 26. "By 12, I had my own blog and someone reached out with an order. I had no idea how much to charge so I was like 'just HK$10'. I thought it would be a one-off." It was not.
Gidwani would go on to create Baking Maniac, a cake boutique in Wong Chuk Hang in the Southern district of Hong Kong Island.
Symbolising the spiritual "victory of light over darkness, good over evil, and knowledge over ignorance", the five-day festival starts on October 22, with Diwali celebrated on October 24.
"We were making goods for Christmas and Halloween but nothing for Diwali, even though there's a big Indian community in Hong Kong and many of our customers are Indian," he says.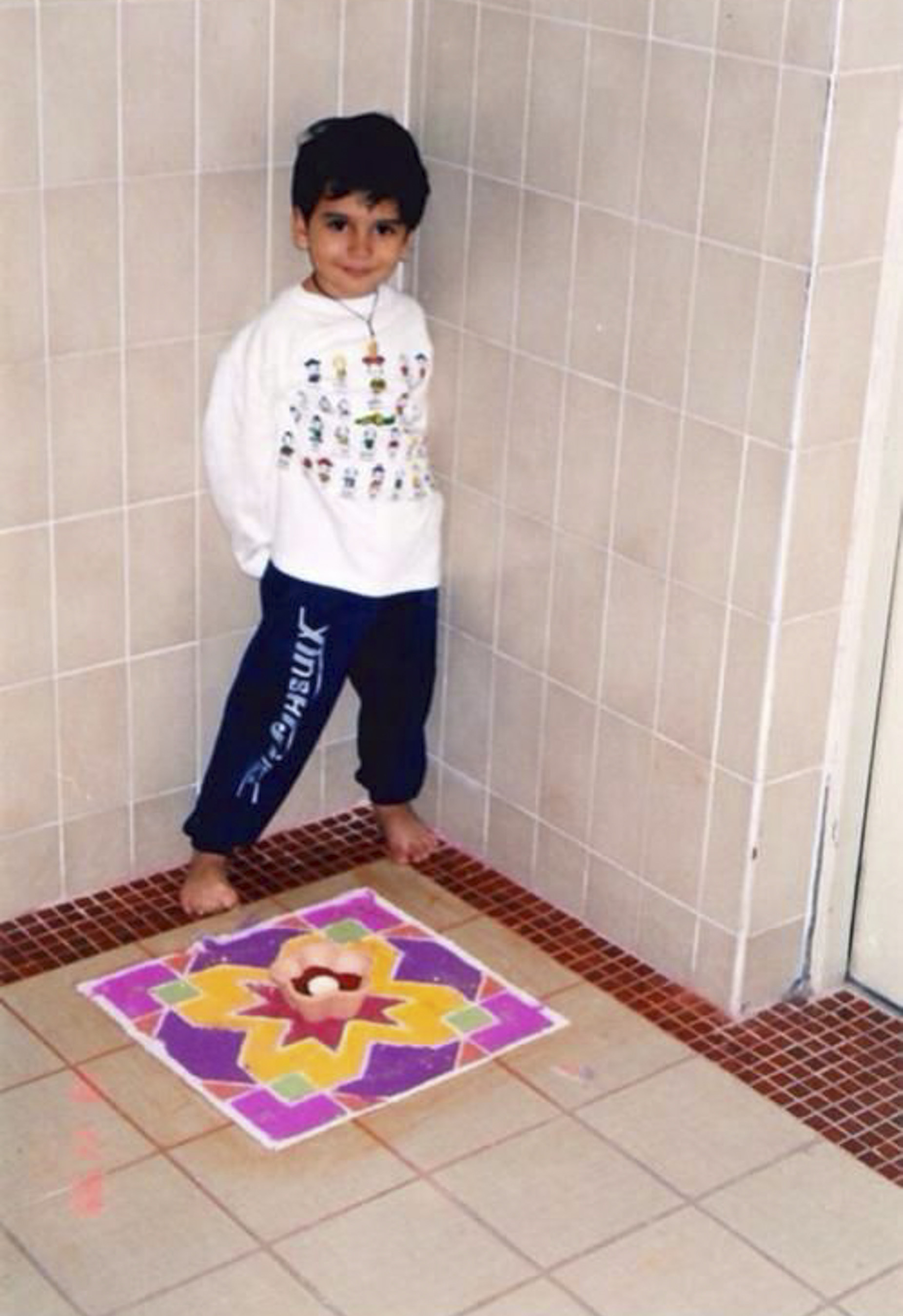 To fill the void, Baking Maniac has hampers that give traditional Diwali treats a contemporary twist: hazelnut lotus bites, pistachio and rose cheesecake, chocolate-dipped
paan or stuffed betel leaves
, and fig and nut squares.
Sitting next to Gidwani is his business partner and mother, Renuka. She has fond memories of Diwali growing up in Mumbai, India. "It was a big family affair celebrated with cousins and the extended family," says Renuka.
"Dinner was a home-cooked meal with all types of fritters – potato, onion – and sweets such as seviyan kheer," she says of a dessert comprising boiled milk with brown sweet vermicelli noodles and nuts such as almonds and pistachios.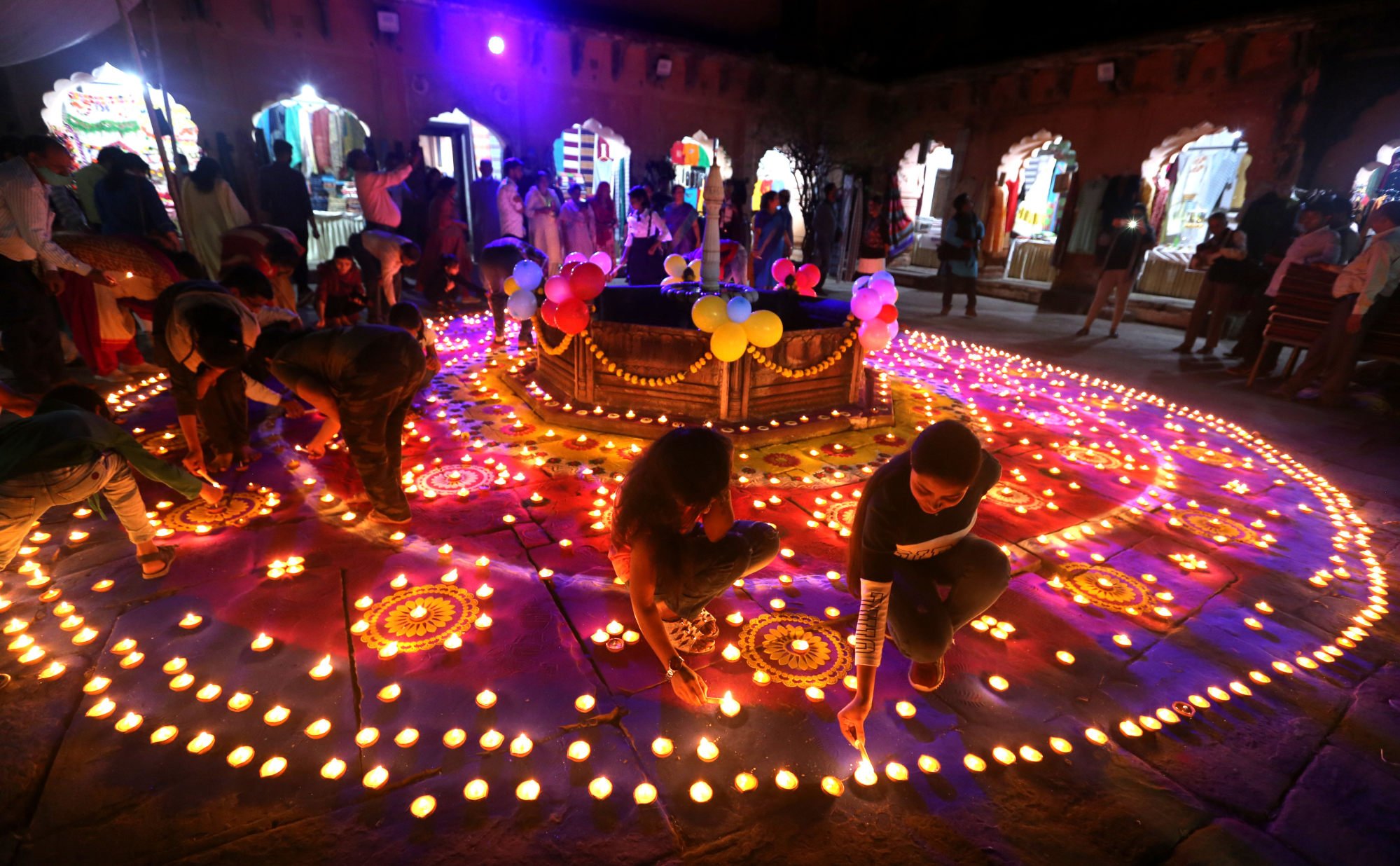 It is a dish that her daughter Ishitaa remembers her mother making in Hong Kong – and one that she misses. The physical education teacher moved to Beijing a couple of years ago, just before the coronavirus pandemic took hold.
"I was excited about having family and friends visit but that hasn't happened because of
the strict lockdown measures
," she says via Zoom from the Chinese capital. Social distancing rules have also prevented her from celebrating Diwali in Beijing in recent years.
"I miss family gatherings in Hong Kong because my mum and brother would make the sweets and I was the chief taster, so I miss that," she laughs.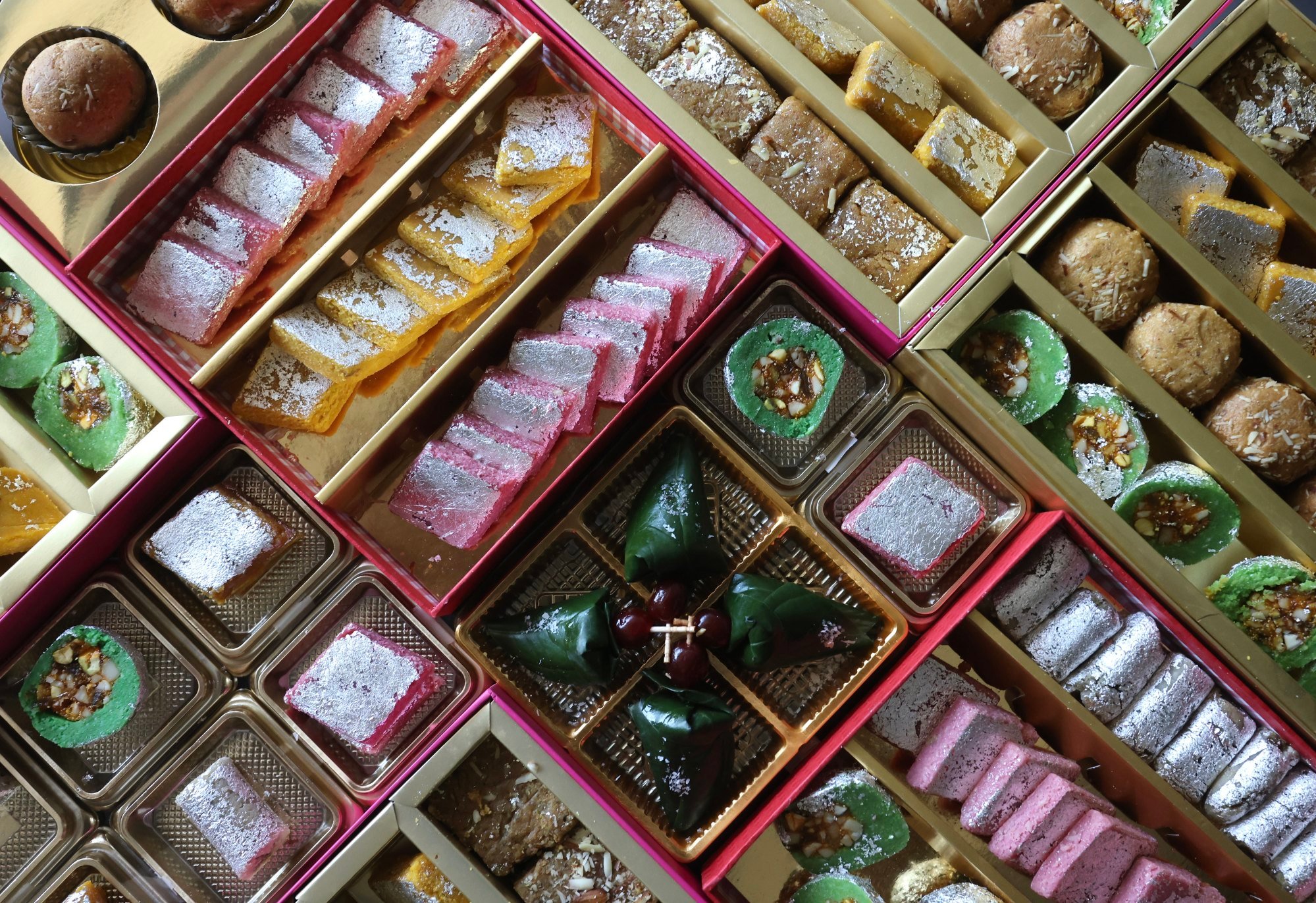 Other Diwali treats she indulged in included
nankhatai
– bite-size biscuits made with ghee, saffron, cashews, almonds and
pistachios
– as well as
chikki,
pistachio and thinly rolled almond nougat sweets that are similar to peanut brittle.
"We also had date rolls – dates and nuts mashed together – and chocolate-covered almonds," she says.
Anita Jadhwani has also been busy. "This Diwali season, I've rolled more than 500
laddus
," she says, referring to the balls of flour, sugar and
ghee
that are a popular offering to the gods during festivals. "Sometimes, out of habit, I roll my hands even when I'm resting."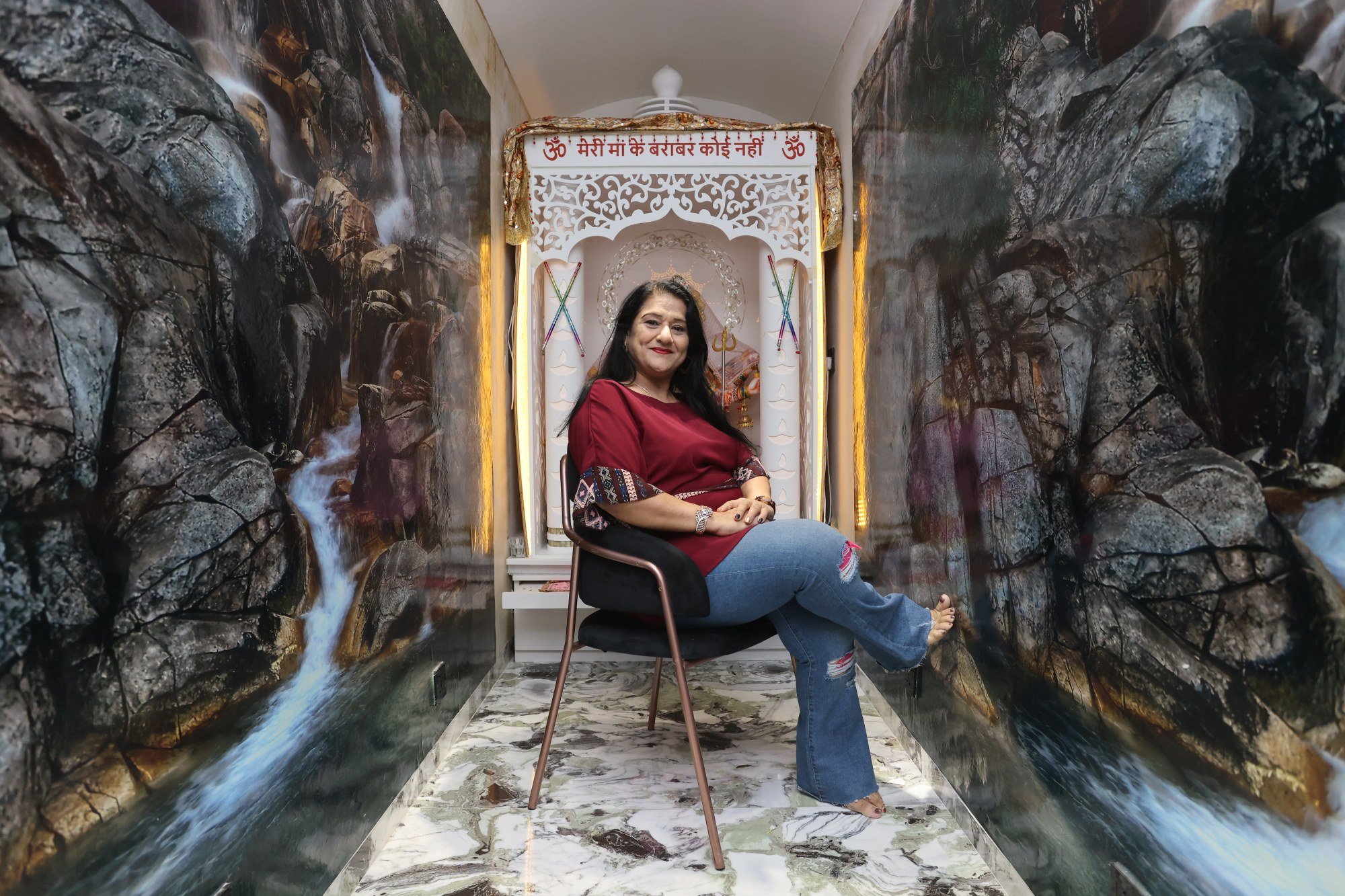 Jadhwani moved to Hong Kong in 1991, but only took up making sweets after the pandemic ravaged her export business. "Covid also disrupted the import of foods and sweets from India," she says. "So I made them as a hobby for friends and family."
It was the reaction from a good friend, Samtani Sheela, that shaped her destiny. "After tasting my sweets, she had tears in her eyes and said how much she missed her home," Jadhwani recalls. "It had connected her to her Indian roots and she gave the most amazing blessing that came right from her heart."
That day, Jadhwani, then aged 55, decided to turn sweet making into a serious business and quickly established Anita's Kitchen.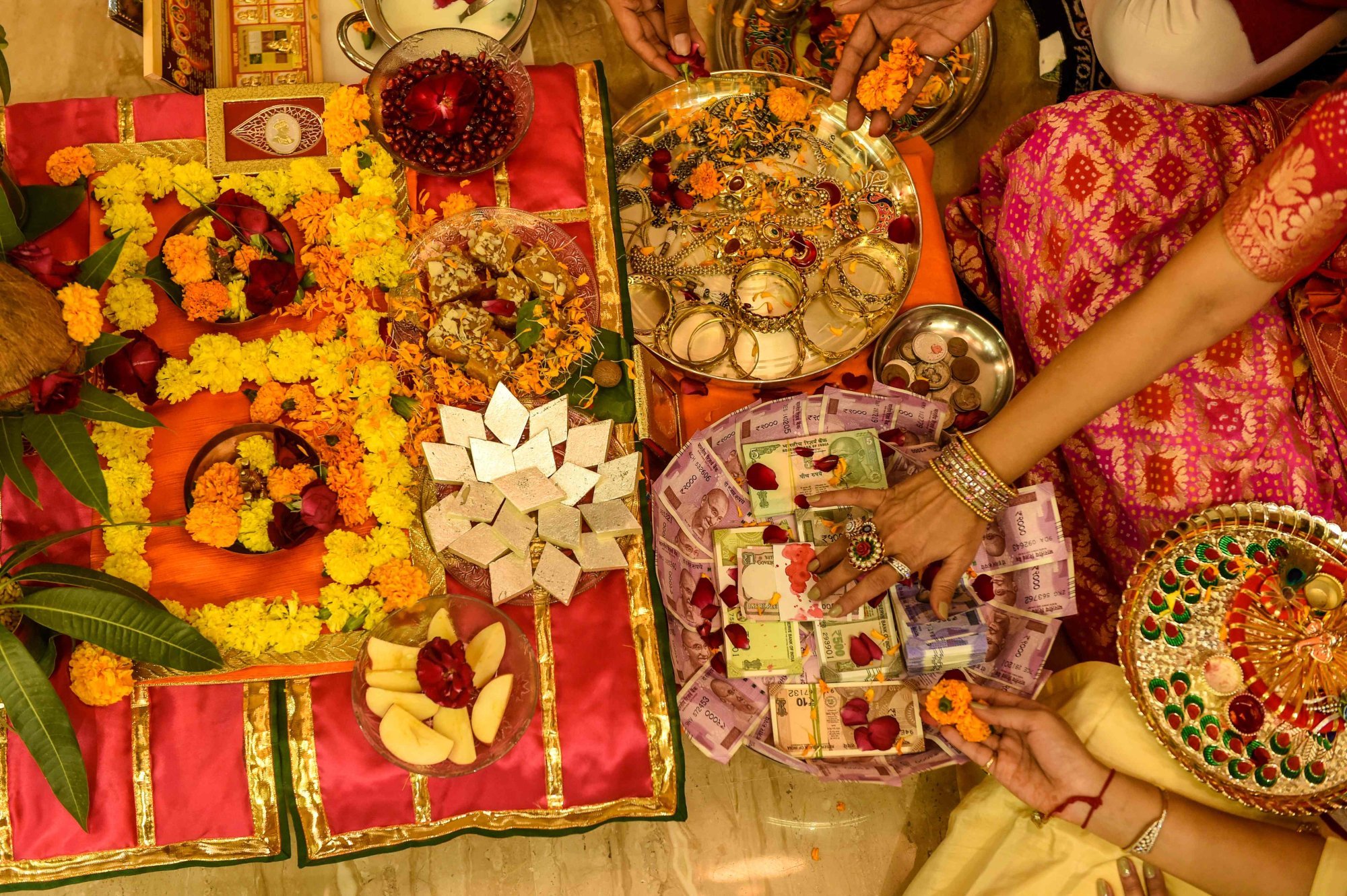 She also gets nostalgic during Diwali. "It reminds me of my childhood in India when I helped my mum make sweets," she says, adding that she still follows many of the festival's traditions in Hong Kong.
"For Diwali, we say prayers to Lakshmi," she says. The goddess of wealth and good fortune is one of the most popular and widely venerated deities of the Hindu religion.
"Family members dress in traditional Indian clothes and we decorate the house with candles to improve our fortune and wealth."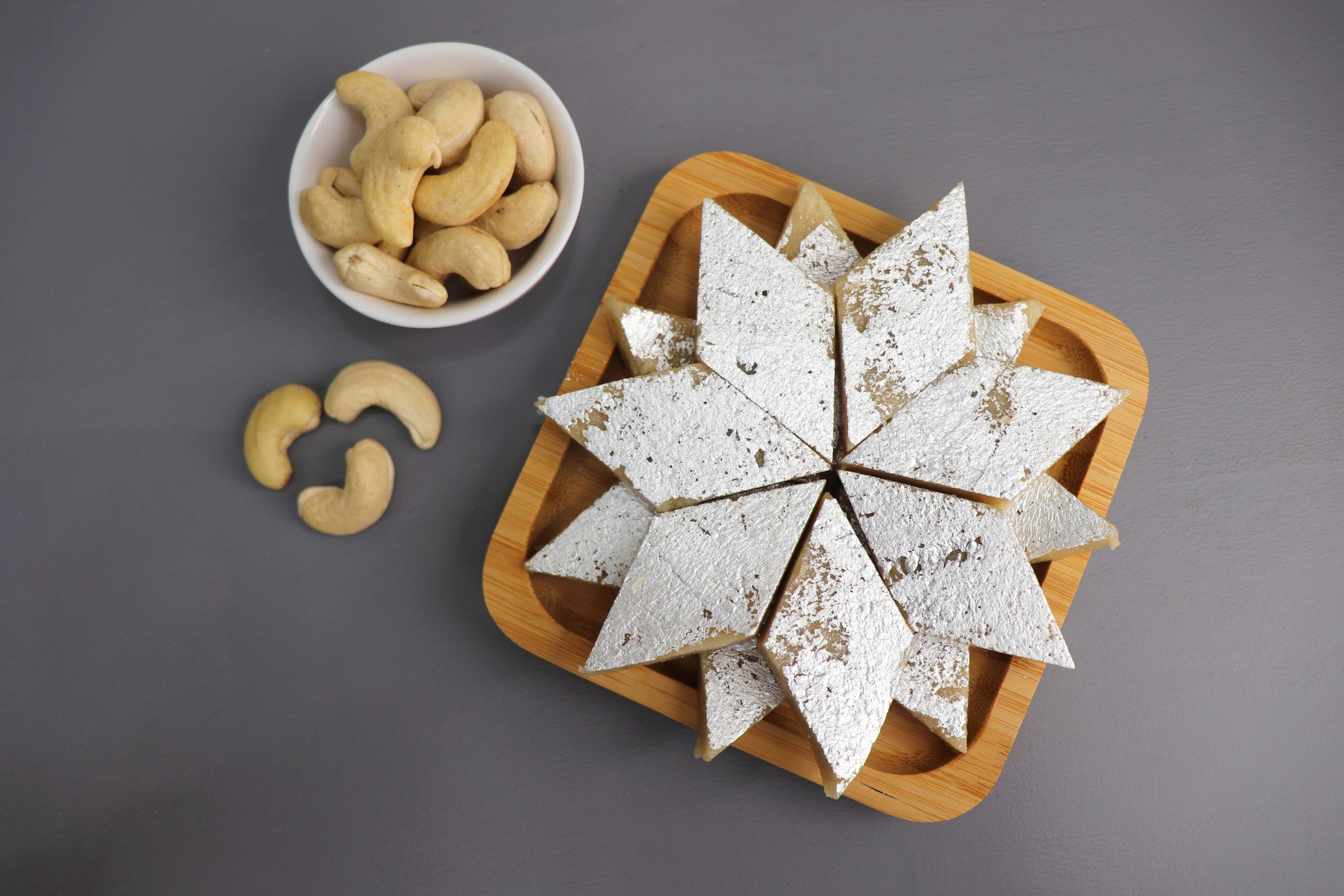 Jadhwani also uses coloured powder to make rangoli, ornate ancient Indian folk art – geometric patterns, religious symbols and floral designs – that are drawn on a home's floor to ward off evil spirits and welcome Lakshmi.
"We also light candles outside the house to welcome goddess Lakshmi and of course we share and gift Indian sweets," she says.
One of her favourite Diwali delicacies is
kaju katli
, a diamond-shaped biscuit made from cashews – the name translates as "cashew slice" – and wrapped in edible silver foil. "It's not just mouthwatering but appealing to the eyes."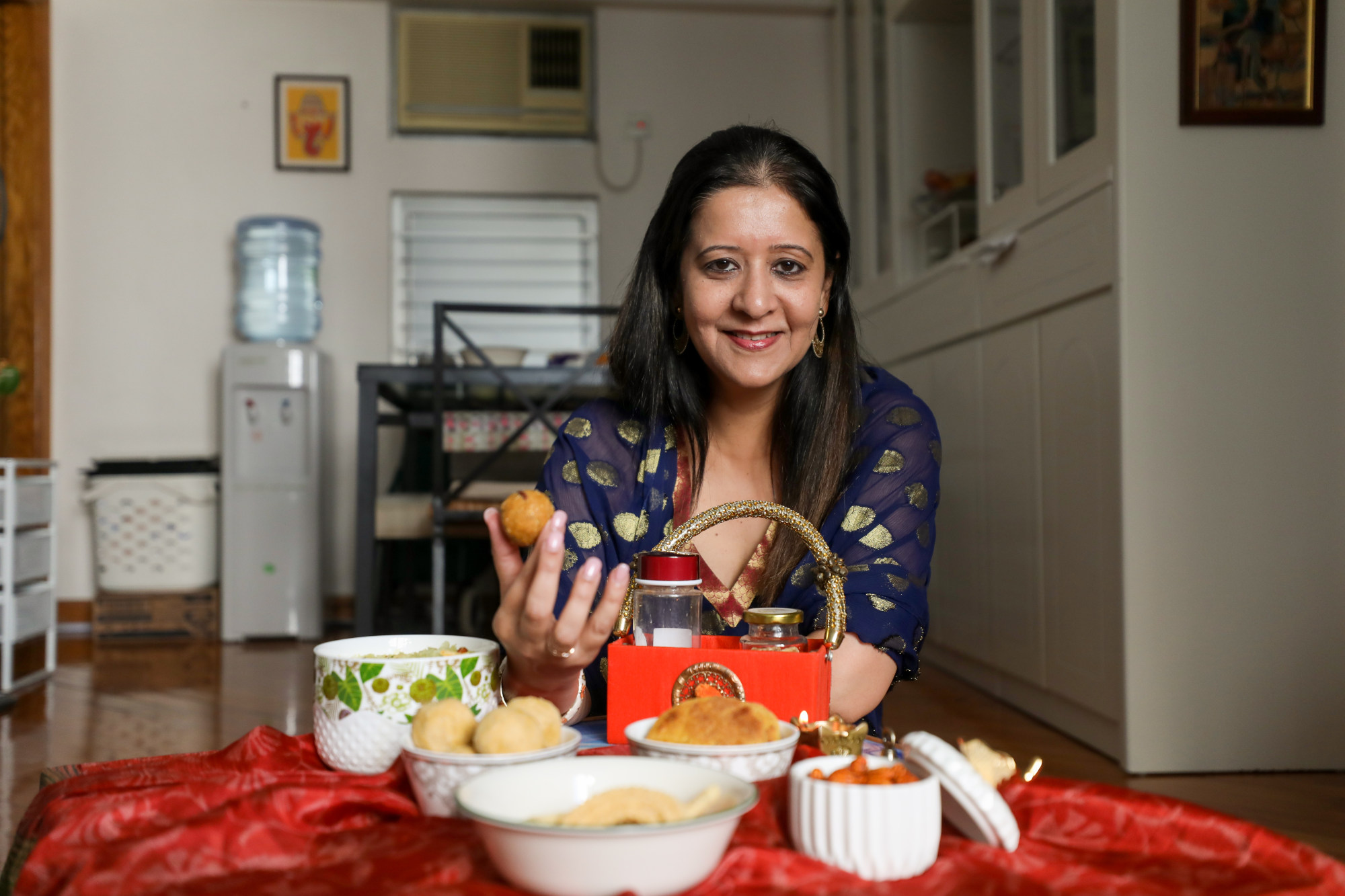 Motichur laddu balls coated in caramel syrup are also popular. "Pumpkin seeds give them a crisp texture," she says.
"Besan laddu is also a popular sweet throughout India since it's made with gram flour [chickpea flour], a common ingredient found in many Indian kitchens," she says. "Hand rolling the flour into balls requires skill and effort."
Reema Shankar, who has called Hong Kong home for 20 years, works as an HR executive in the banking industry. For Diwali, she loves preparing hampers of sweets – some home-made, others store bought.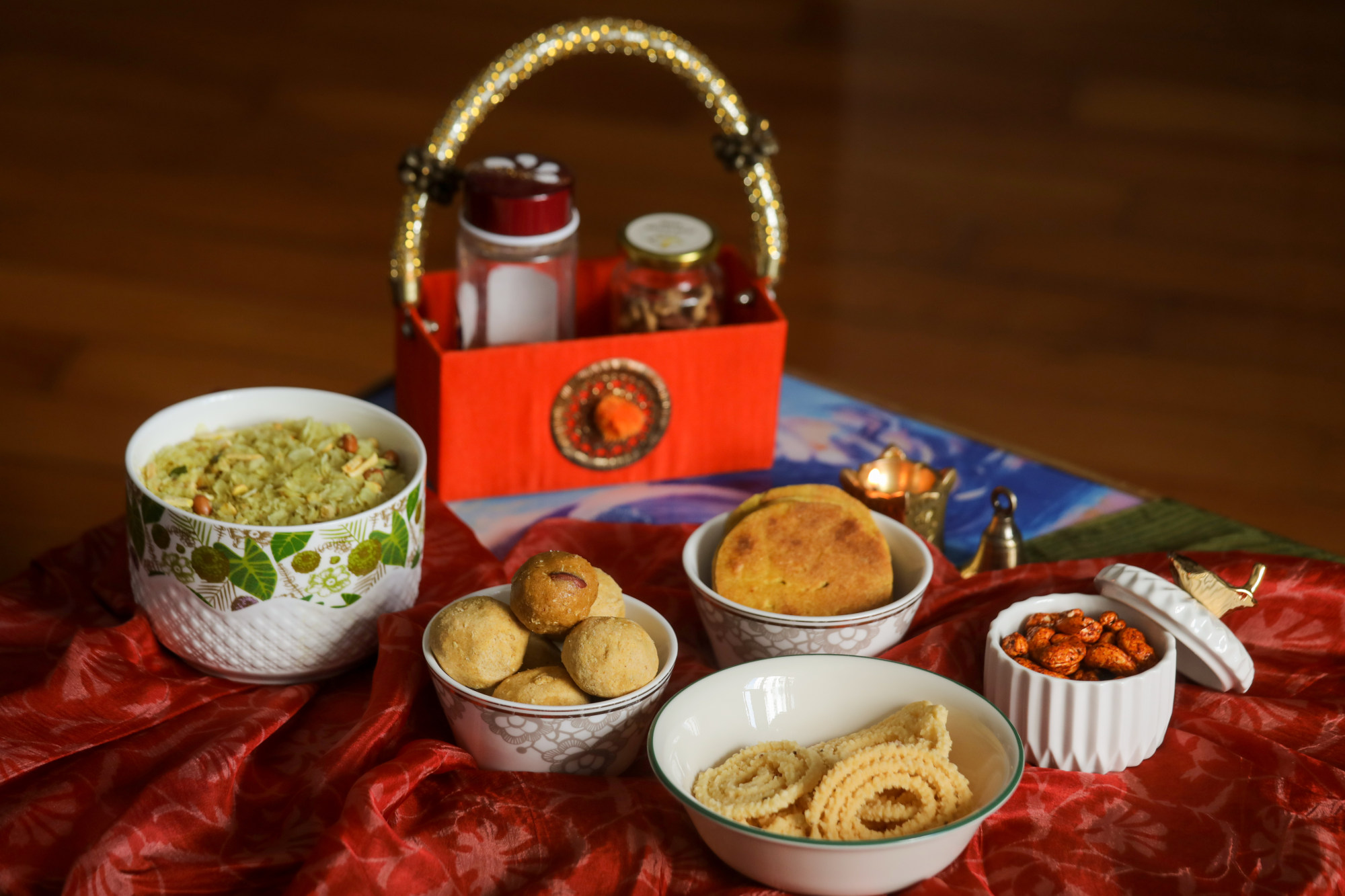 It reminds her of Diwali in the Indian city of Bangalore where she grew up with her parents and younger sister. The festival ignited her senses.
"In India, Diwali traditions vary from culture to culture, state to state, city to city," she says. "We would clean the house, buy new clothes and decorate the home with flowers and candles."
She also got excited about what sweets, called mithai, and savouries her mother would make. "Mum's speciality was gulab jamun," she says of the deep-fried dough balls made from milk solids and semolina and soaked in an aromatic syrup.
"Gulab jamun is very sweet, and I don't have a big sweet tooth, so mum would make them less sweet – not too sticky or too concentrated. And they were really soft."