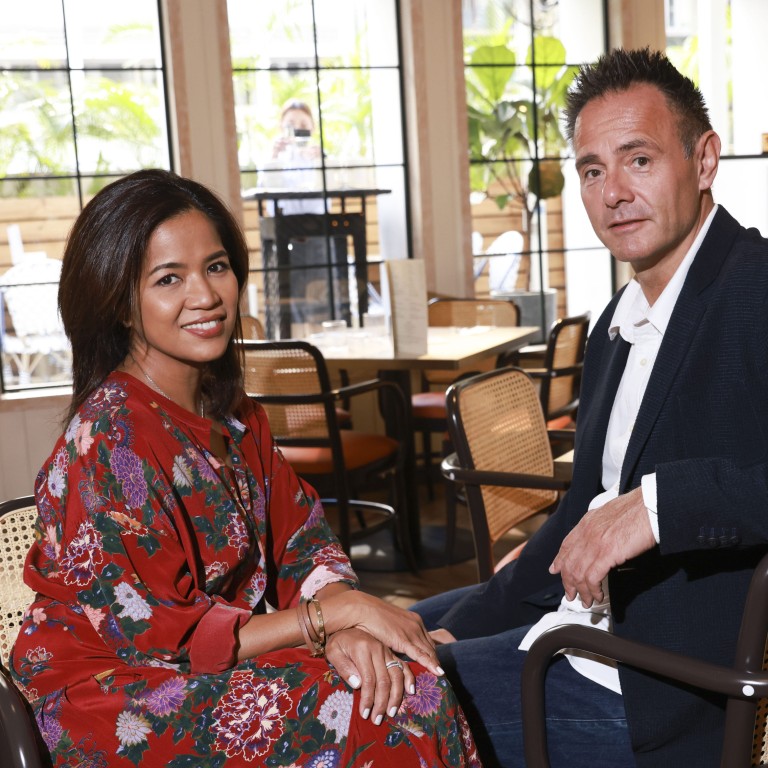 'We considered closing': owners of Hong Kong's British diner turned European bistro Mr Wolf on their journey and new direction
Tom and Chai Hall were silent partners in British restaurant Mr Wolf but took up the mantle when Castelo Concepts founder Wayne Parfitt died
Through a decor refresh and updated menu, the couple have hit their stride, learning as they go – and even thinking about expanding elsewhere in Asia
You might say that Tom and Chai Hall are accidental restaurateurs.
The couple were only meant to be silent partners when the British-style diner Mr Wolf opened five years ago, but circumstances forced them to step up, take over and manage a working kitchen themselves.
In 2017, businessman Tom was looking for a new office, while his wife Chai wanted to start a gym and dance studio. In Central on Hong Kong Island, they found more than what they needed in Crawford House's spacious fifth floor, which included a large terrace.
Thinking he could share the space, Tom brought in his friend Wayne Parfitt of Castelo Concepts, which ran restaurants such as Jaspas, Oolaa and Piccolo.
"I said to him, 'Do you think this place might make a good restaurant?'" Hall says. "This used to be three units, none using the balcony. It's quite rare to have such a nice big space in Central.
"Since I just wanted the back area for an office and gym, I let Wayne – who was great at these things – work out what to do with the terrace and the front area.
"This became our first foray into restaurants in Hong Kong. I've invested in a few others as a sort of small shareholder, but this was our first joint venture."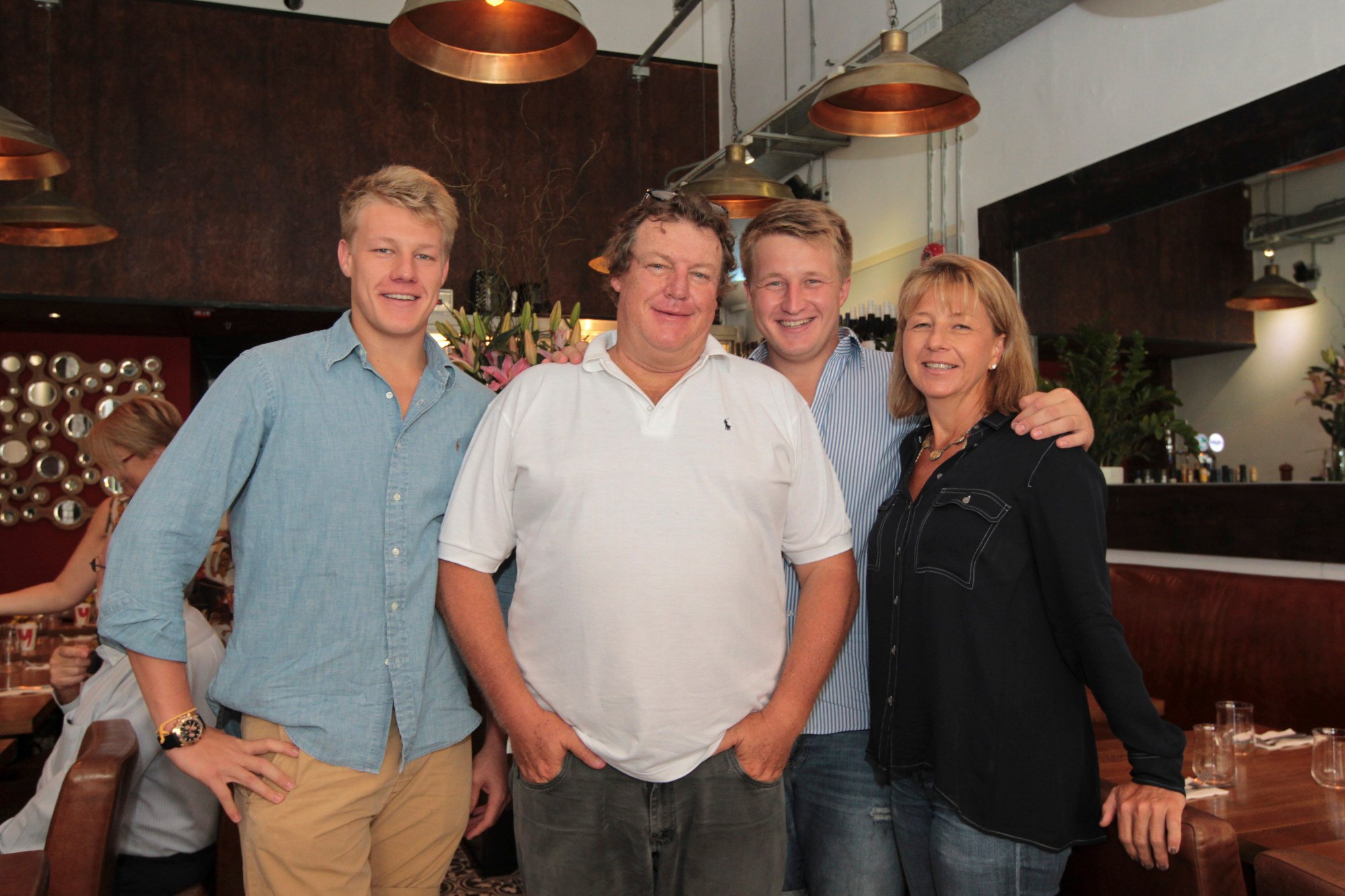 The space became Mr Wolf and Parfitt's concept of serving mid-range British fare in a casual setting was a hit. It nurtured a loyal fan base that was also drawn to its breakfast, weekend brunch, and cheap happy hour drinks on the terrace.
Everything was going well until 2019, when
Parfitt died from cancer
. His widow, Andrea, was left to run the business – which by that point had included nearly 20 outlets.
"It was getting difficult for her and then Covid started," Tom says. "I said, 'Look, why don't we take [Mr Wolf] back and we'll assume the financial responsibilities and try to do it ourselves.'
"I have other work, so my wife Chai got dragged in at the deep end to run it."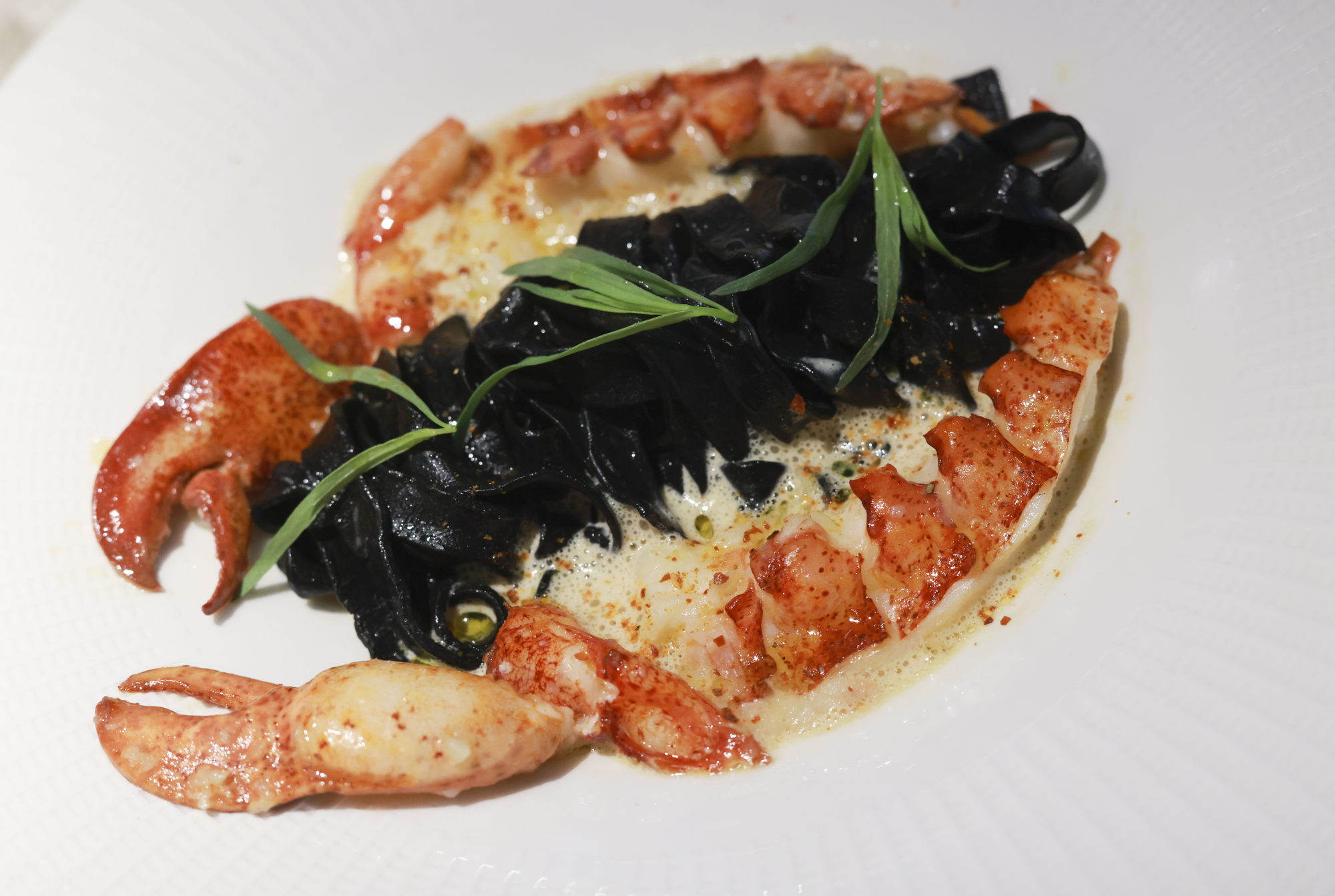 That was how the Halls took ownership of a business they didn't have the first clue how to run. But instead of shutting or selling it off, they decided to keep it going for the sake of the employees and the customers.
"It has been difficult but, to be fair, we had a very supportive landlord who was very good during Covid," Tom says. "It was important to us that people stayed in their jobs, so we worked through it. We had to reduce hours but nobody got fired."
It helped that the couple had other sources of income. Another asset was classically trained executive chef Jamie Draper, from the London district of Brixton, who has been with Mr Wolf since day one, and worked for years at Roux at The Landau in London.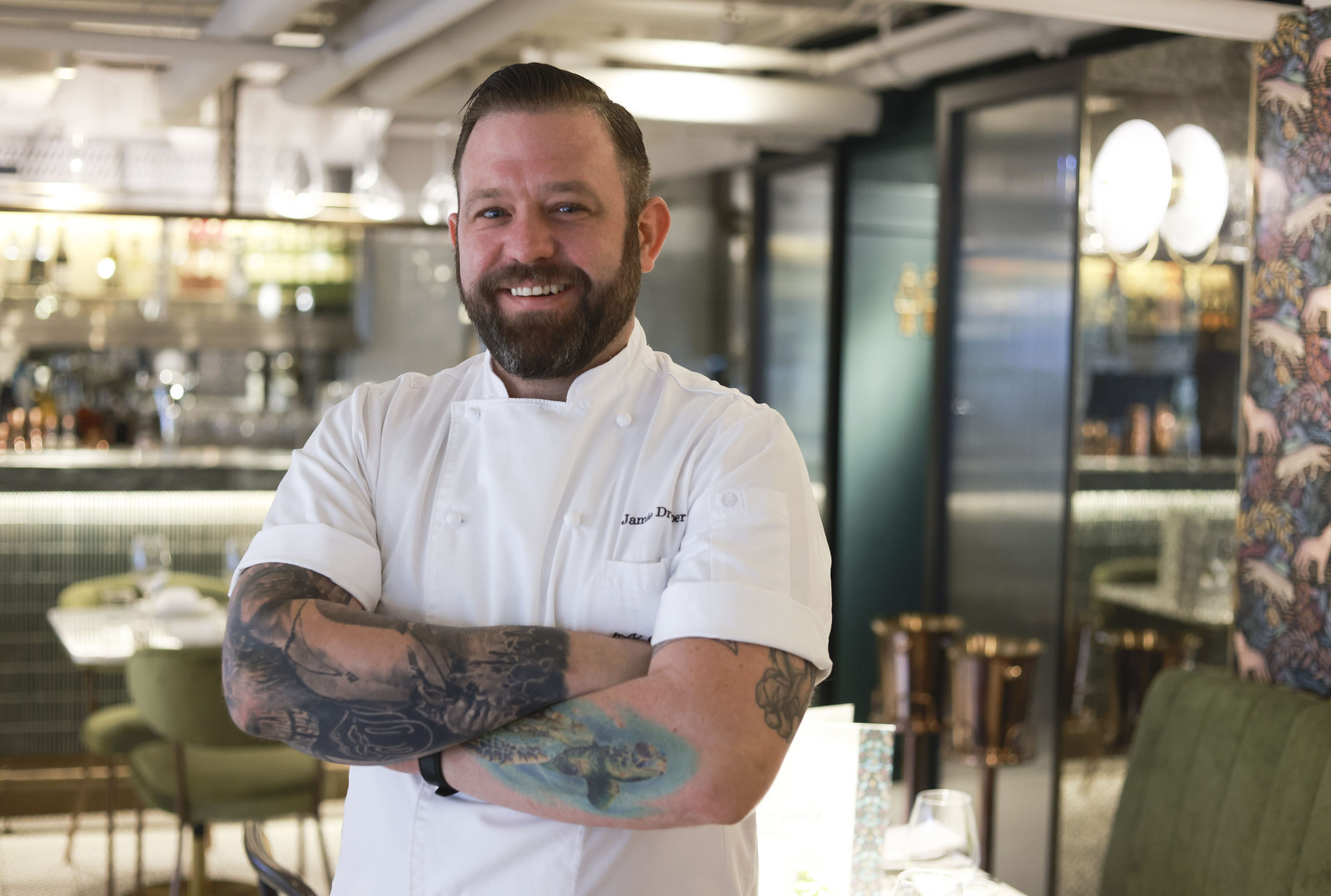 Gourmet cuisine has never been a Castelo Concepts trademark. Under its management, Mr Wolf's menu was quite limited, and simply designed to appeal to the masses.
Now, with the Halls in charge, Draper has been given much more leeway to expand upon and improve the menu.
As Mr Wolf approaches its fifth anniversary, the Halls have refreshed the decor (from airy white to a moodier tone) and Draper has elevated the cooking from mediocre gastropub to modern European bistro.
All things considered, the Halls have done admirable work keeping Mr Wolf running.
"There were many times we considered closing," Chai says. "Because we're not on street level, we have to work harder to get people to come to the restaurant.
"I've just tried to immerse myself here. Having good people like some of my staff has helped me a lot.
"It's hard, there's been a lot of mistakes, but it's the only way to learn. We're still trying to get our food costs down, especially this year.
"I also want to get rid of the perception that Mr. Wolf is just a cheap happy hour place. Happy hours used to go until 9pm, so that cannibalised our dinner trade."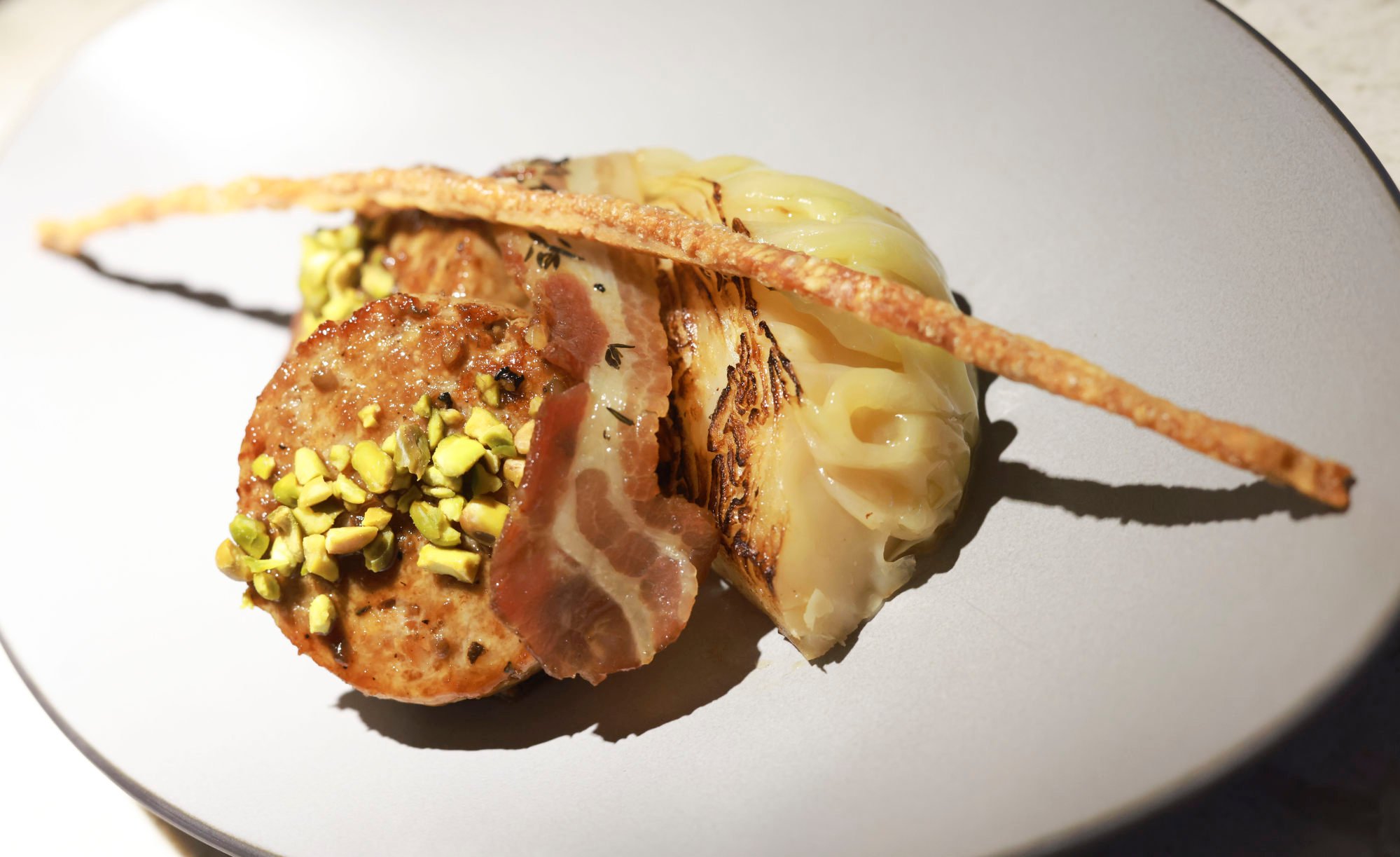 Another testament to how well the Halls have coped, with very little drama or conflict, is the fact that, well, they're still together.
"To be honest, Chai does all the work. I do very little," Tom says. "The only thing my wife and I always battle about is what the portion size should be. I'm a rugby player so I like the portions bigger versus my wife's smaller portions. So, it's a balance."
In rebuttal, Chai argues with a smile, "I think there's nothing less appetising than a plate overflowing with food."
Regardless of portion size, the Halls have higher ambitions for Mr Wolf, including wine dinners with vintages from Tom's personal collection.
It's another case of the couple's positive attitude to make lemonade when life gives them lemons.
"I had a heart attack in my 40s and the doctor said, 'That's it, no more spirits for you. You can only drink red wine,'" Tom says. "So I took him at his word and gradually built up a really good wine collection.
"But then I developed an allergy to red wine. Maybe I drank too much, but now I can't drink red wine any more because I'm allergic to it.
"It's a pretty good collection I have but not the investment kind that you resell for profit, so I thought I might as well offer it at Mr Wolf."
In fact, Tom is so optimistic that he's exploring the idea of building a Mr Wolf franchise and opening in other parts of Asia.
"A friend said if you want to expand outside, you have to prove you can run a restaurant successfully in Hong Kong first," Tom says.
"I'm actually quite positive about Hong Kong even though we have a lot of friends leaving. Hopefully in the next few months, we'll get more people to see us as a restaurant, more than a happy hour terrace. But it is fun to have a restaurant. I enjoy it."
Chai makes a point to correct him. "It's not always fun, but it's never boring."