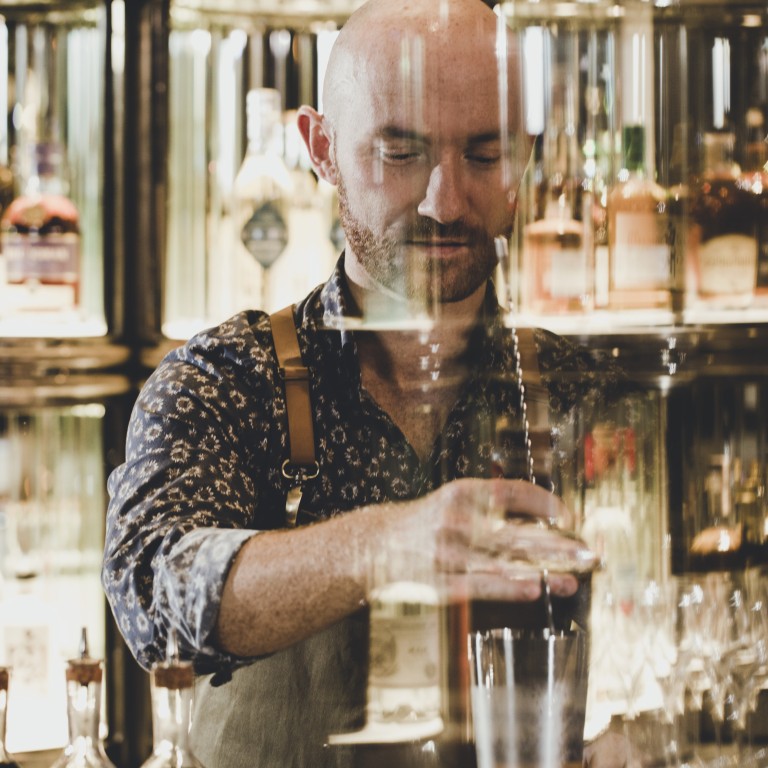 Hong Kong bars' new cocktails pay homage to mahjong, local cafes and barbecue pork, in a 'love letter' to city's traditional culture
DarkSide and Argo's new cocktail menus give a nod to Hong Kong heritage, through mahjong-themed drinks, and combinations of ingredients synonymous with the city
At DarkSide they see parallels between the social nature of mahjong and visiting a bar; at Argo, the idea of layering flavours from the kitchen is to the fore
Not too long ago, the allure of the humble mahjong tile was thrown once again into sharp relief, as decades-old artisanal Hong Kong producer Biu Kee was served an eviction notice.
At the eleventh hour, the store was given a reprieve and allowed to continue its operation. But the interest in mahjong has been reignited – and the timing couldn't be more serendipitous.
One of Hong Kong's most forward-thinking bars is making the age-old game the starting point for a cocktail menu that debuts this week.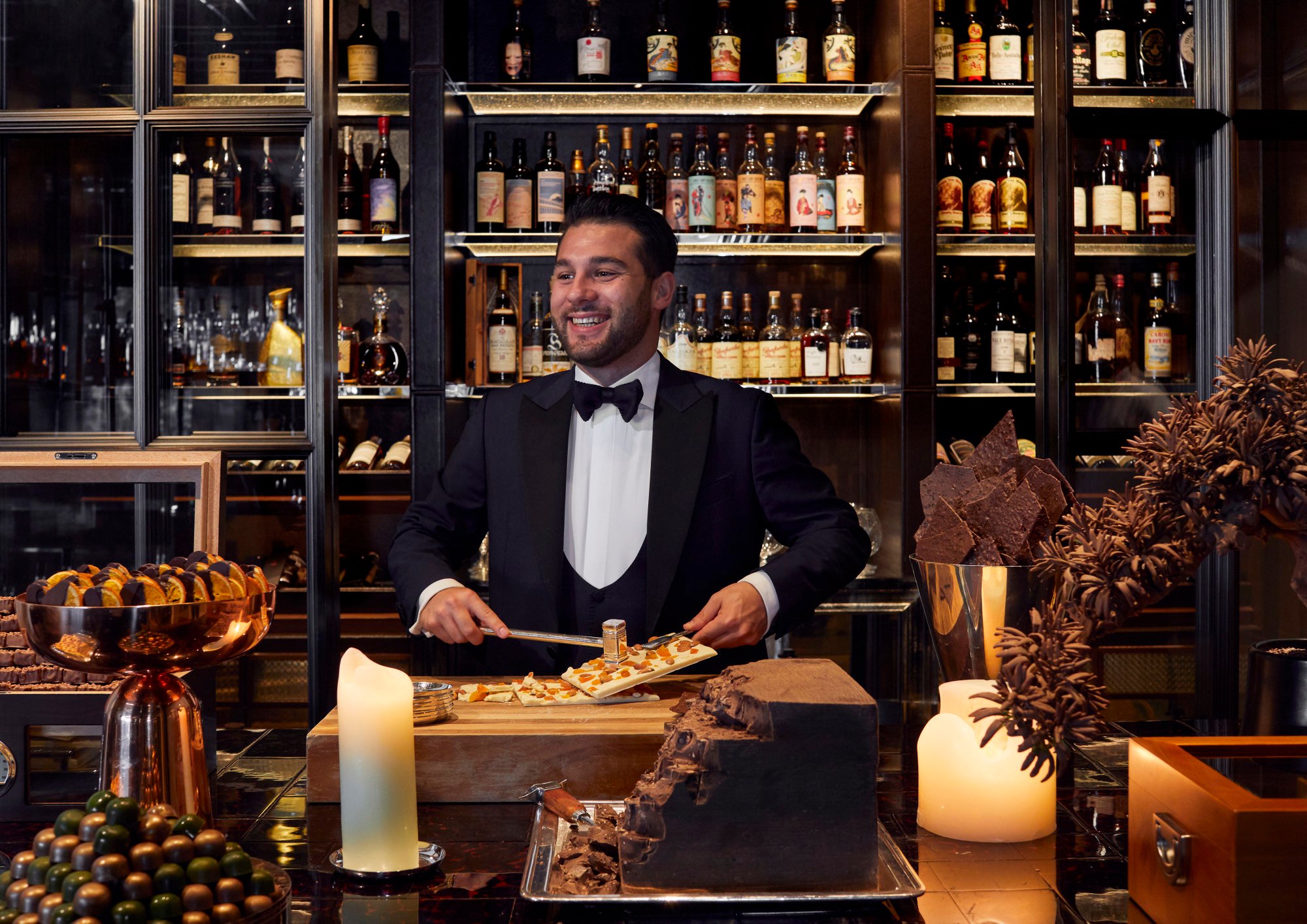 "We had this idea a year ago," explains Simone Rossi, director of bars at Rosewood Hong Kong, the Kowloon hotel where the bar DarkSide is located.
His team's previous moon-inspired offerings, which reference the bar's namesake in the Pink Floyd album The Dark Side of the Moon, became an instant classic – and so they knew the next iteration would have to create an equally strong impression.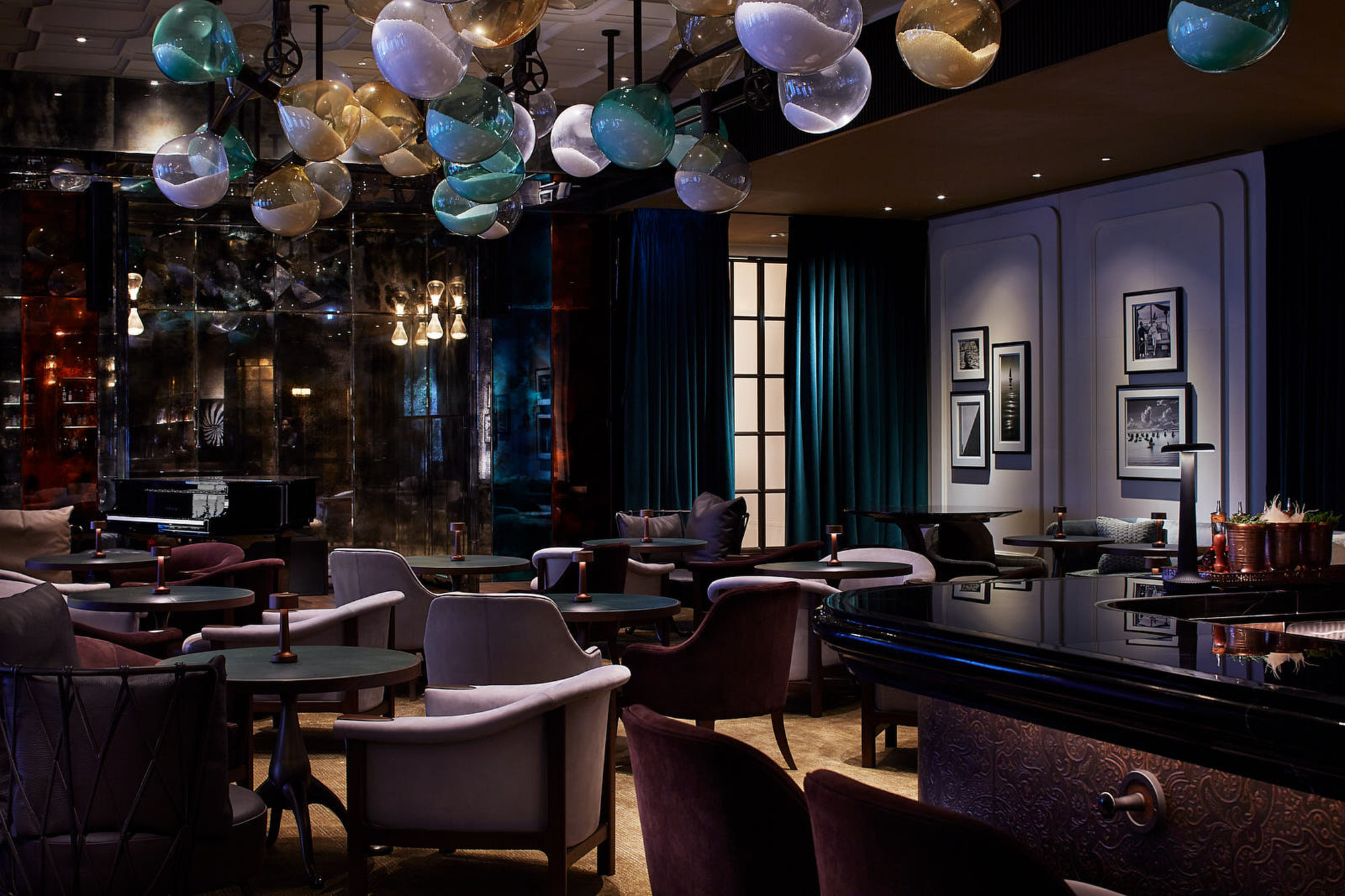 Taking
mahjong
as a starting point, the team quickly realised that they could leverage the history and the impact the game had on Hong Kong culture and society, and create a menu that truly highlighted the city's heritage, Rossi says.
"It is a game of the people and for the people. One of the things that inspired us the most is that there is no specific class or range of people that played mahjong through history. It got people together regardless of their status.
"It is a gathering game – we see this and link it to the bar, a space where people come to socialise and have a good time," he says.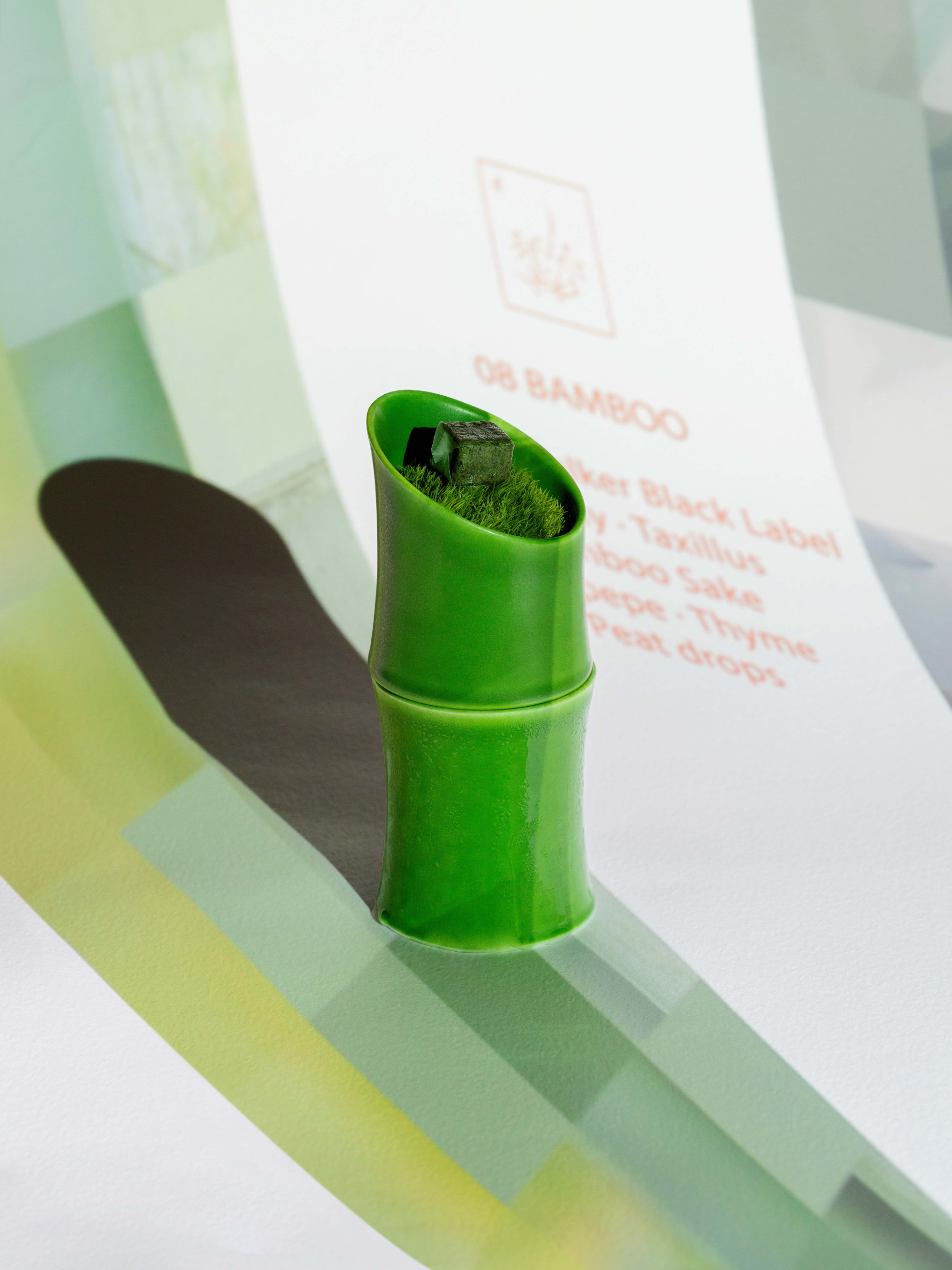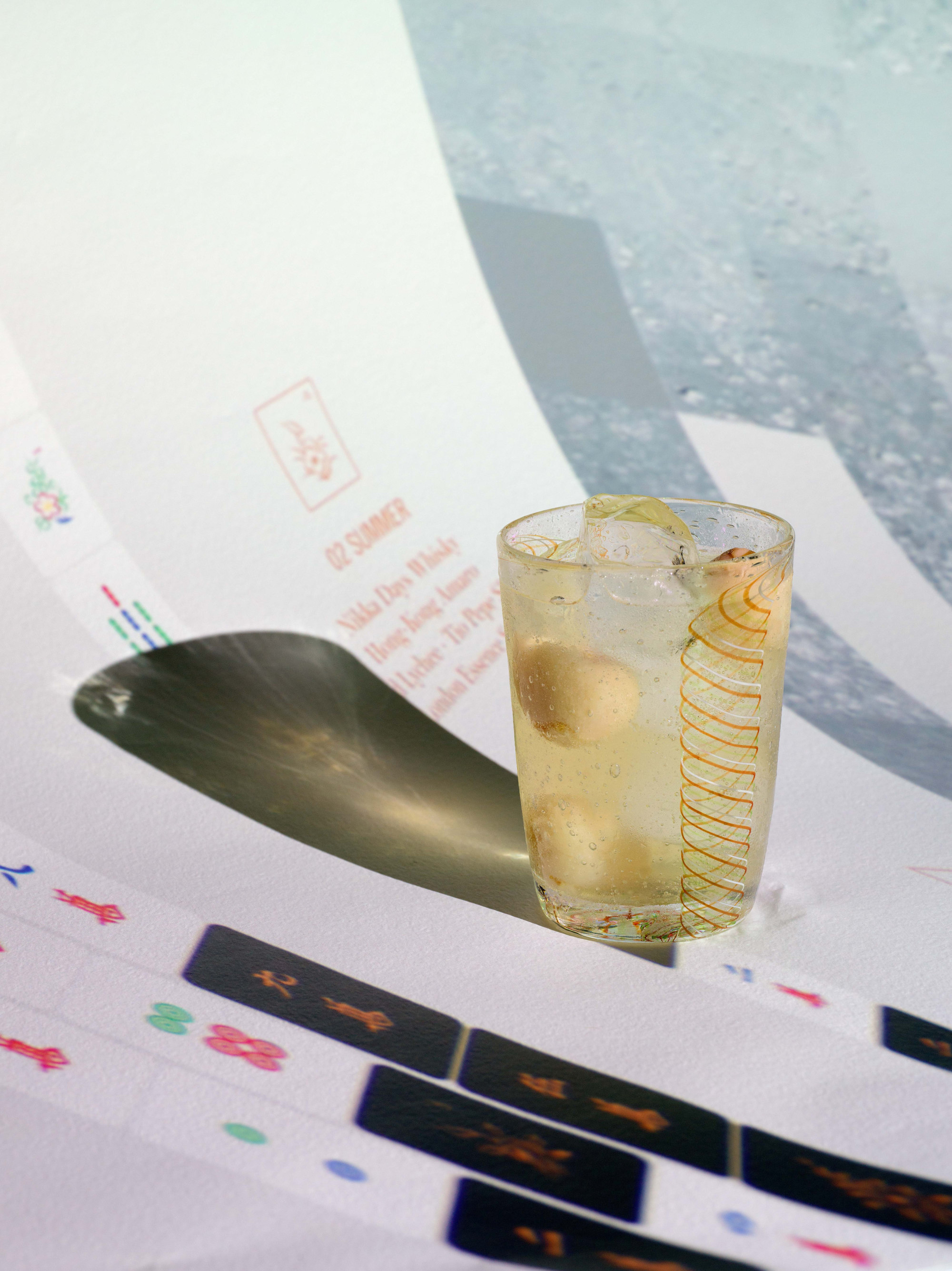 The team have worked with local mahjong masters Ricky Cheung and Karen Aruba Art Studio to reimagine the hand-carved flower and season tiles present in typical mahjong sets for the menu artwork, and have also worked with a local glass artist to create bespoke glassware to complement the creations.
Naturally, the tiles depicting flowers and icons of the season are chosen for their natural parallels to the botanicals that go nicely in a cocktail – there's bamboo, plum, chrysanthemum and orchid – while the seasonal tiles are used to underscore the character of the cocktail.
The bamboo and summer tiles represent refreshing whisky cocktails, for example. The Summer is based on the idea of the
cha chaan teng
favourite, salted lime soda, but replaces the citrus with salted lychee – a classic local summer fruit – and house-made Hong Kong Amaro made with locally grown herbs.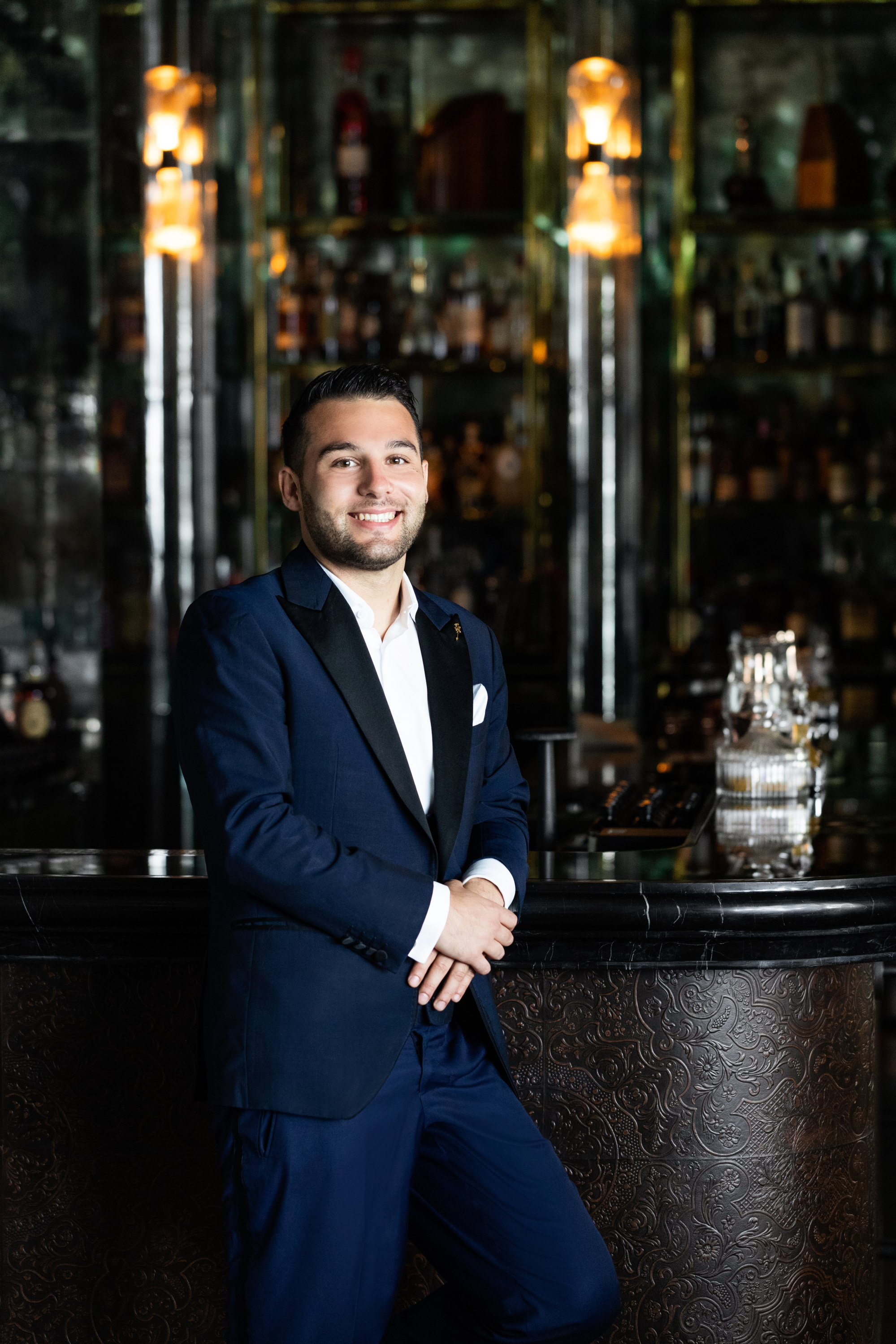 "One of the things that has always been part of our DNA is to find a way to highlight local producers, flavours and markets," Rossi says. "Sometimes we do not pay enough attention to what is around us."
Another Italian bartender on the other side of Victoria Harbour shares similar thoughts.
Lorenzo Antinori
is the beverage manager at Four Seasons Hotel Hong Kong, on Hong Kong Island, and the face of its award-winning bar Argo.
This week, the team have launched the second "season" of their bar menu, aptly titled The Argo Cookbook – the creations take guests on a journey through the diverse flavours and culinary techniques that characterise the city.
"[The new menu] is very much a result of the two years that we've been 'stuck' here," Antinori says, jokingly. "It has been our playground. In this menu, we are writing a love letter to Hong Kong."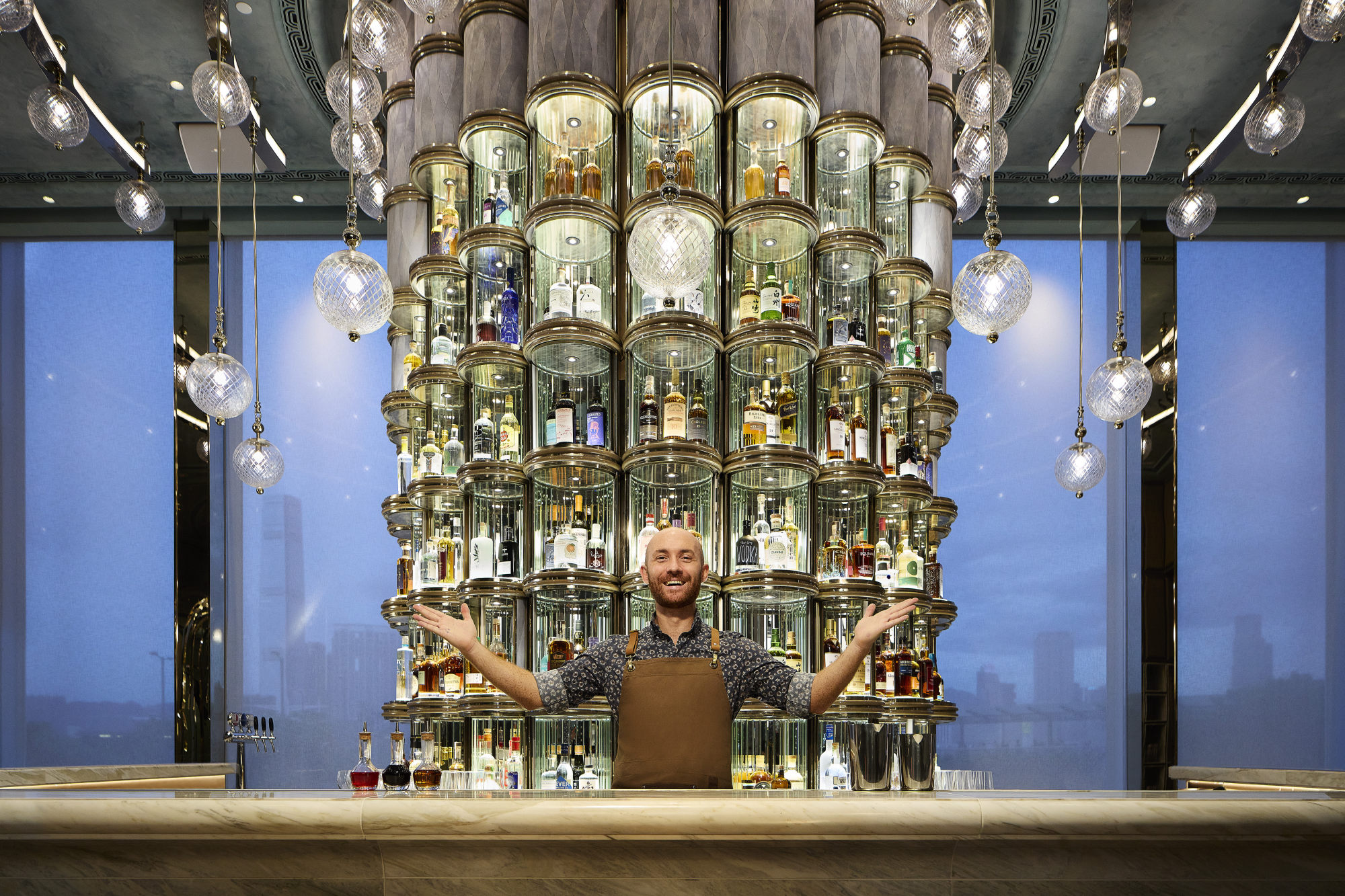 Having arrived in 2019, Antinori has seen Hong Kong through its most challenging era in recent history – and has become deeply connected with the city and its people as a result.
"Since I've been here, I really realise how Hongkongers are so connected to their foods," he says. "They've got this, almost like a religious approach towards food. There's a sense of communion when sharing it and there is an attachment to grandma's recipes and ingredients."
After the seriousness of Argo's debut menu, Here Today Gone Tomorrow – a contemplation of ingredients that may cease to exist in our lifetime, from chocolate to vanilla – the second line-up is no less exacting, but offers more familiar touchpoints.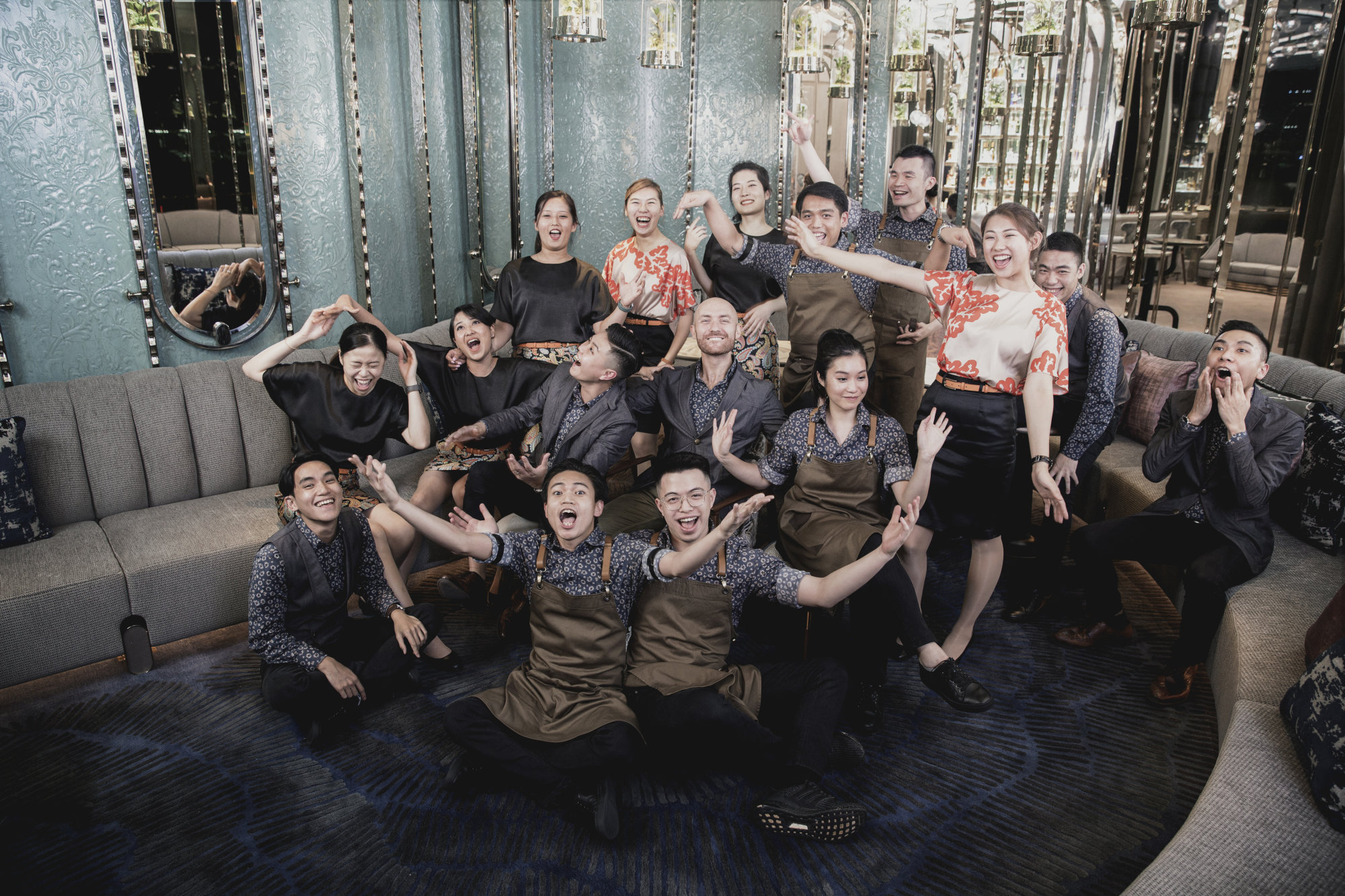 The menu focuses on six key ingredients and techniques that Antinori and his team have identified as part of the city's DNA – soybean, apricot kernel, XO sauce, vegan char siu barbecue pork, black vinegar, and aged tea.
As in the previous menu, two different and contrasting cocktails use the same type of ingredient. One iteration of the soybean cocktail is a meeting of two histories, explains Jack Ng, one of Argo's bartenders.
"It's about Hong Kong in the '60s or '70s, when the less fortunate people who couldn't afford rice would have soy milk together with some savoury ingredients for breakfast," he says. "I created a drink with a link to the Western morning drink, which is the Bloody Mary."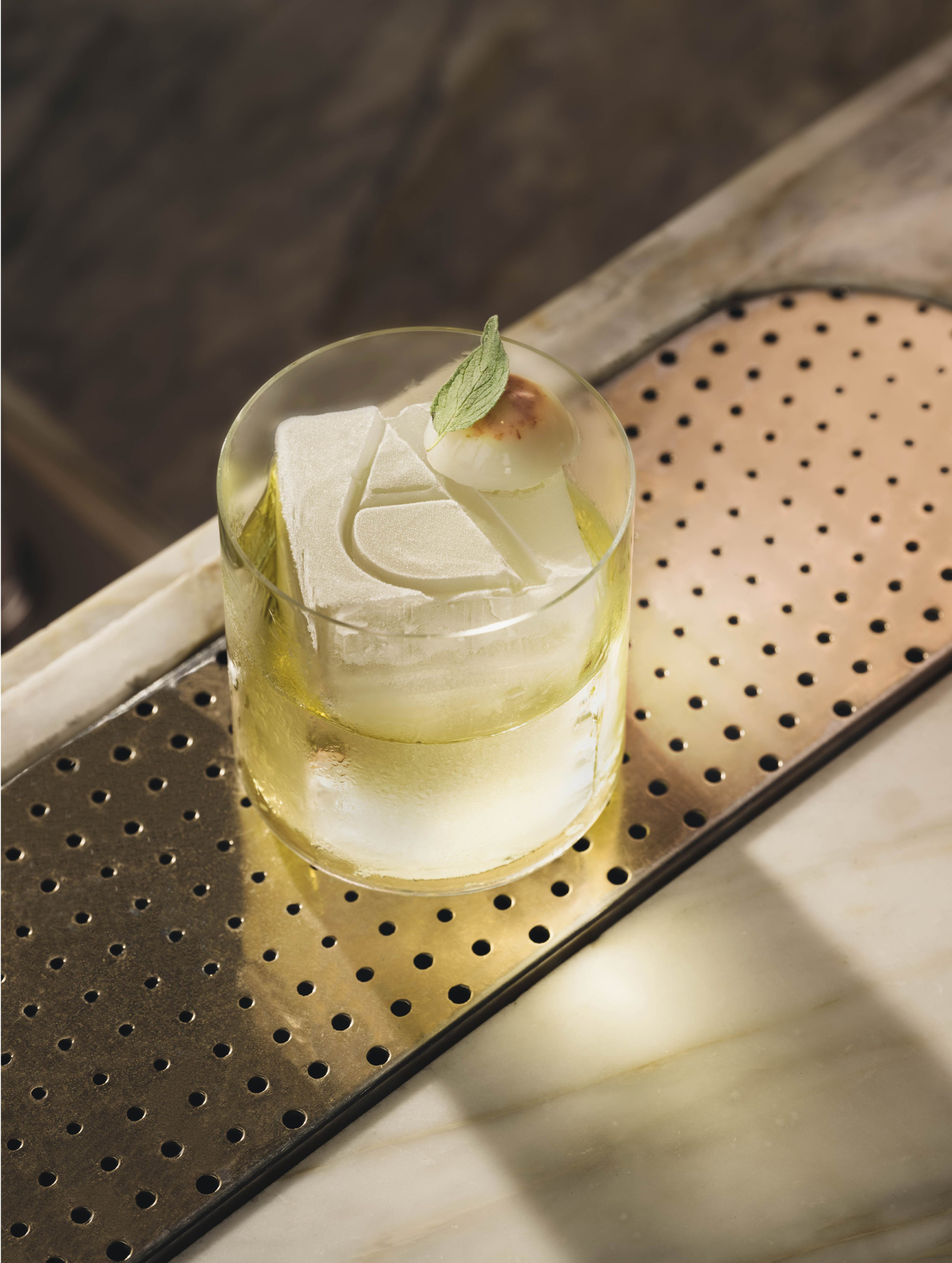 The team uses fresh almond soy milk from Hong Kong chef
Vicky Lau
's brand Ān, adding another element of local artisanal effort, combined with warming ingredients such as oregano, wasabi and Mexican chilli. The effect is subtle yet elegant.
Other new creations are more powerful – such as the Hellfire Club cocktail, which takes the idea and flavour profiles of Hong Kong's famed barbecue pork and applies it to meaty, sweet pineapple.
Antinori explains how, through conversations with Four Seasons chef
Guillaume Galliot
, he understands the concept of layering flavours in cookery – and sees how it can be applied to mixology.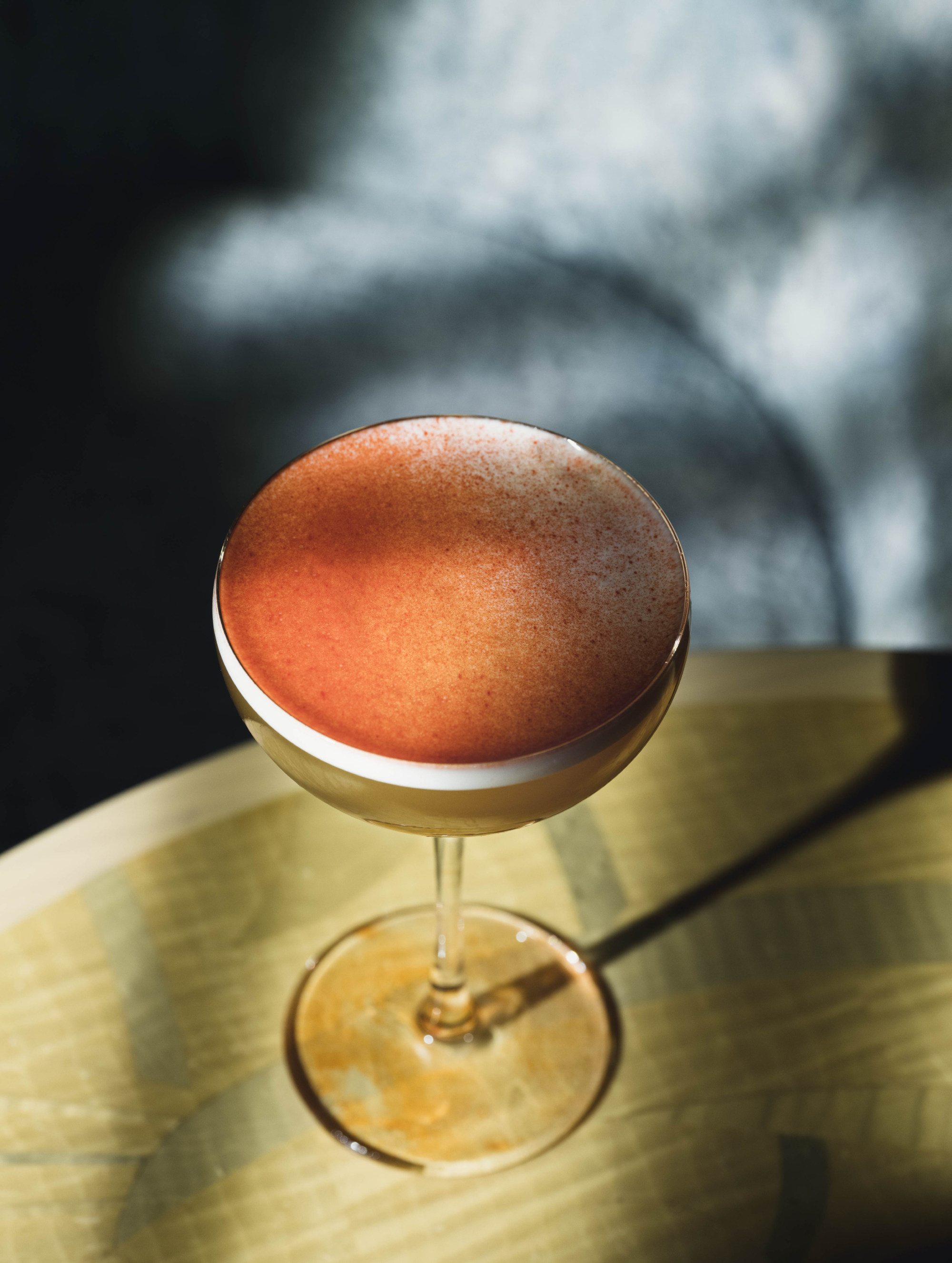 "It would have been very literal for me to take a piece of pork and shake it," he laughs. "And I mean, I've done worse in my life."
Instead, the team glaze, roast and smoke chunks of pineapple to achieve a rich and caramelised flavour that is reminiscent of the charred edges of a premium piece of char siu.
"This is actually a drink that I think really showcases what cookery is to me," Antinori says. "Cooking means understanding the technique. What kind of flavour do you want to achieve in the end?
"This menu is a way for us to celebrate Hong Kong, and celebrate Hong Kong culinary heritage, its flavours and its people."