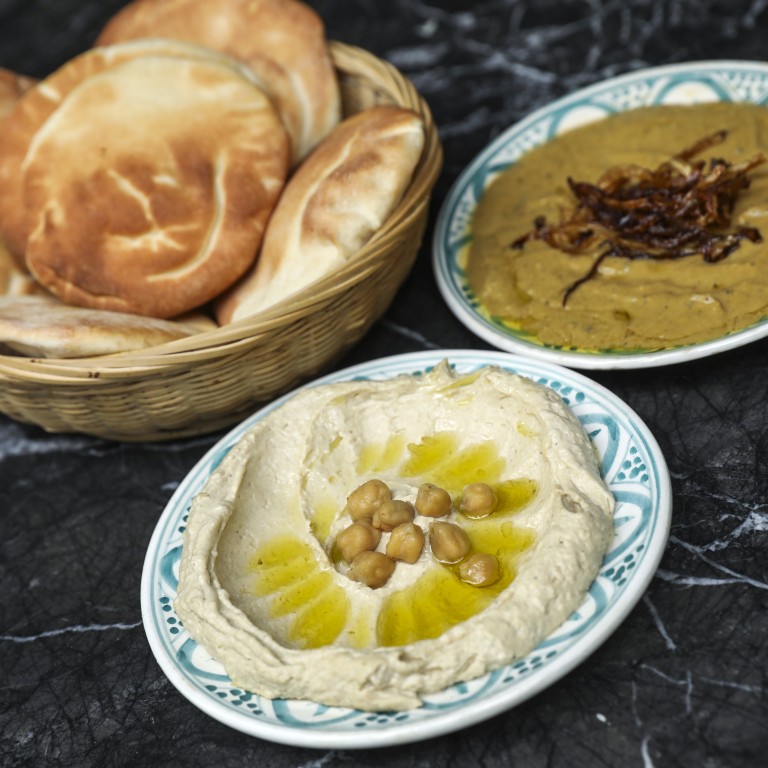 Best Egyptian food in Hong Kong, great restaurants for live music, alfresco hotspots in Macau – a belly dancing pioneer's food picks
In Hong Kong since 1985, Mey Jen Tillyer was born in Canada but her mother's cooking veered towards traditional Chinese
Aziza's Egyptian food is authentic and the ambience terrific, she says, while The Wanch and Tung Chung's A Tavola Bar & Grill are live-music musts
Mey Jen Tillyer brought Middle Eastern dance to Hong Kong in 1985. She is the founder of the Oasis Dance Centre and her students perform belly dancing every Friday and Saturday at Aziza Restaurant in Sai Ying Pun. She spoke to Andrew Sun.
I try to eat healthy. I've done different diets, from keto to intermittent fasting. A member of our family is gluten intolerant so that's why we are careful.
I was born in Canada but my mom's cooking was quite traditional Chinese. My dad's taste is more Western so that's where my crazy snack passion is from.
For lunch, when my studio was in Wan Chai, I liked Tak Kee (76-78 Thomson Road, Wan Chai. Tel: 2804 1899). It's essentially a dai pai dong, quite grungy and popular among taxi drivers who come in when they change shift.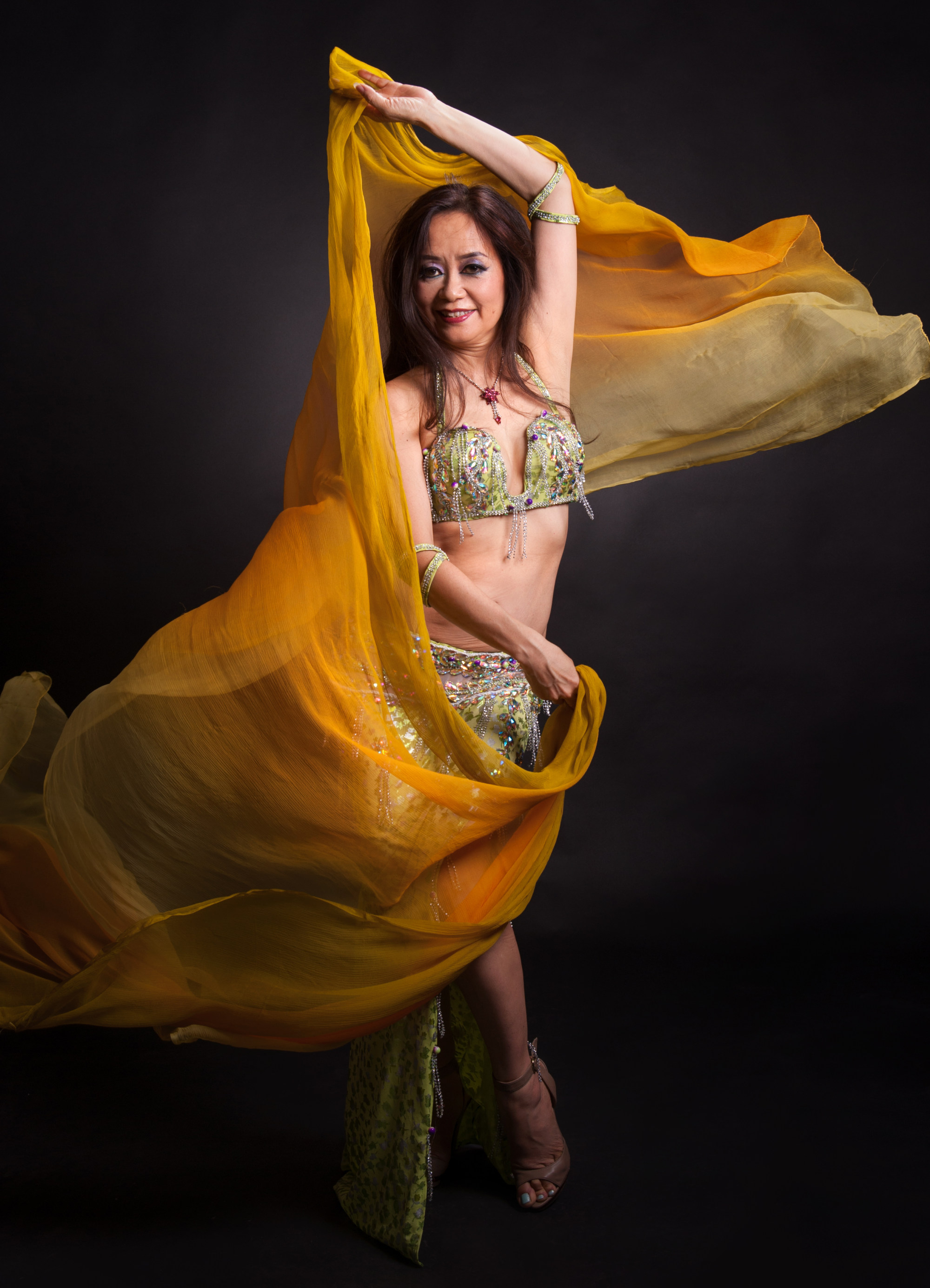 I like the people. It's basic food but I like to sit there with a vegetarian noodle (lo han jai) and daily soup, think about life and watch people. It's very local and I love it.
Now that we moved the studio to Wong Chuk Hang (I'm actually retired from performing, focusing on education), I will meet up with my students and teachers at PizzaExpress (Shop G03, One Island South, 2 Heung Yip Road, Wong Chuk Hang. Tel: 3164 1314). Everyone goes for really loaded pizzas but I like the Margherita.
For dinner I support all the restaurants that support the dancers. Sadly many have closed now, like Zooba, Sahara and Sultan's Table. That's why we need a shout-out for Aziza (Shop 1B, 345 Des Voeux Road West, Sai Ying Pun. Tel: 2886 4889).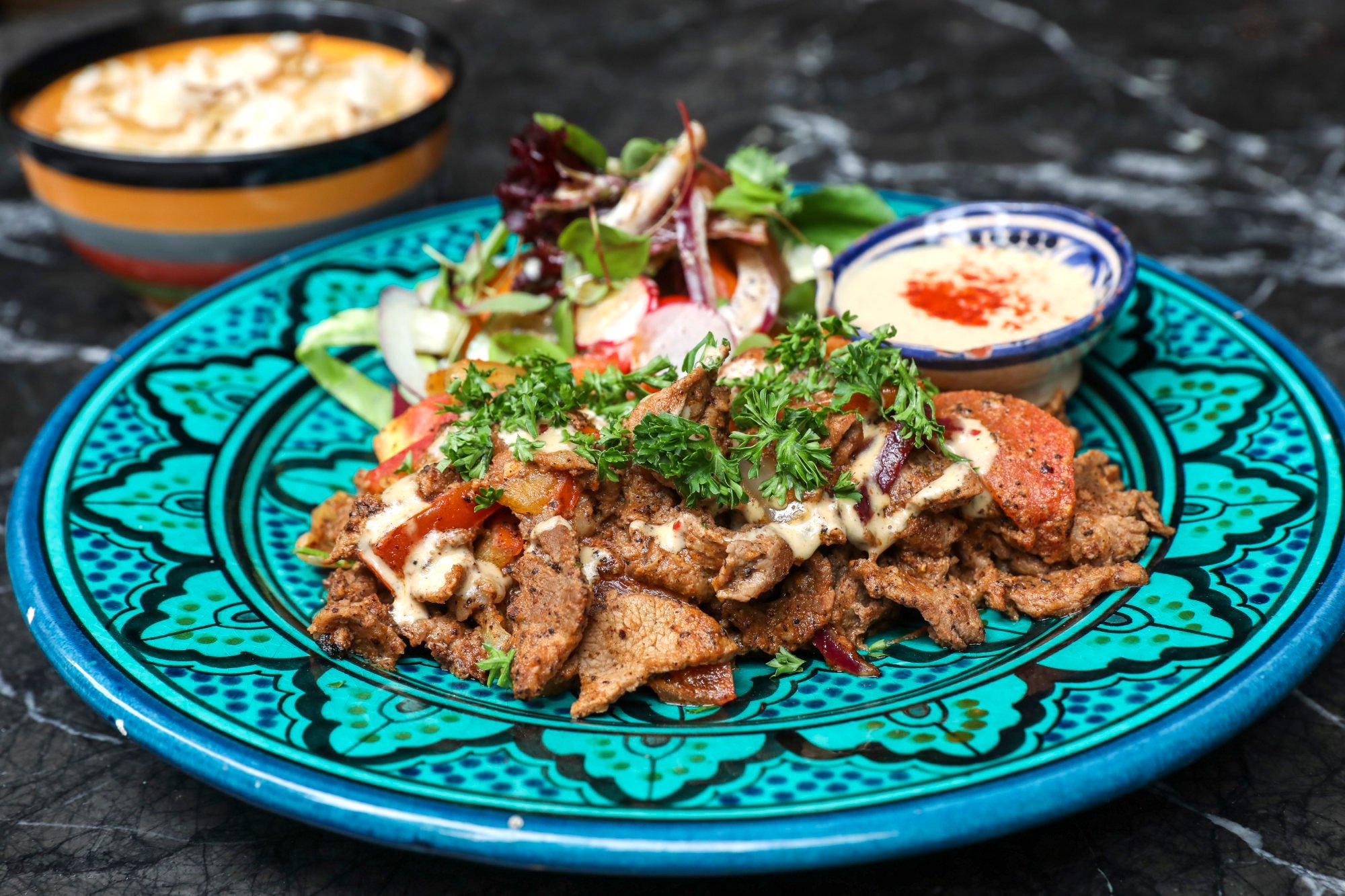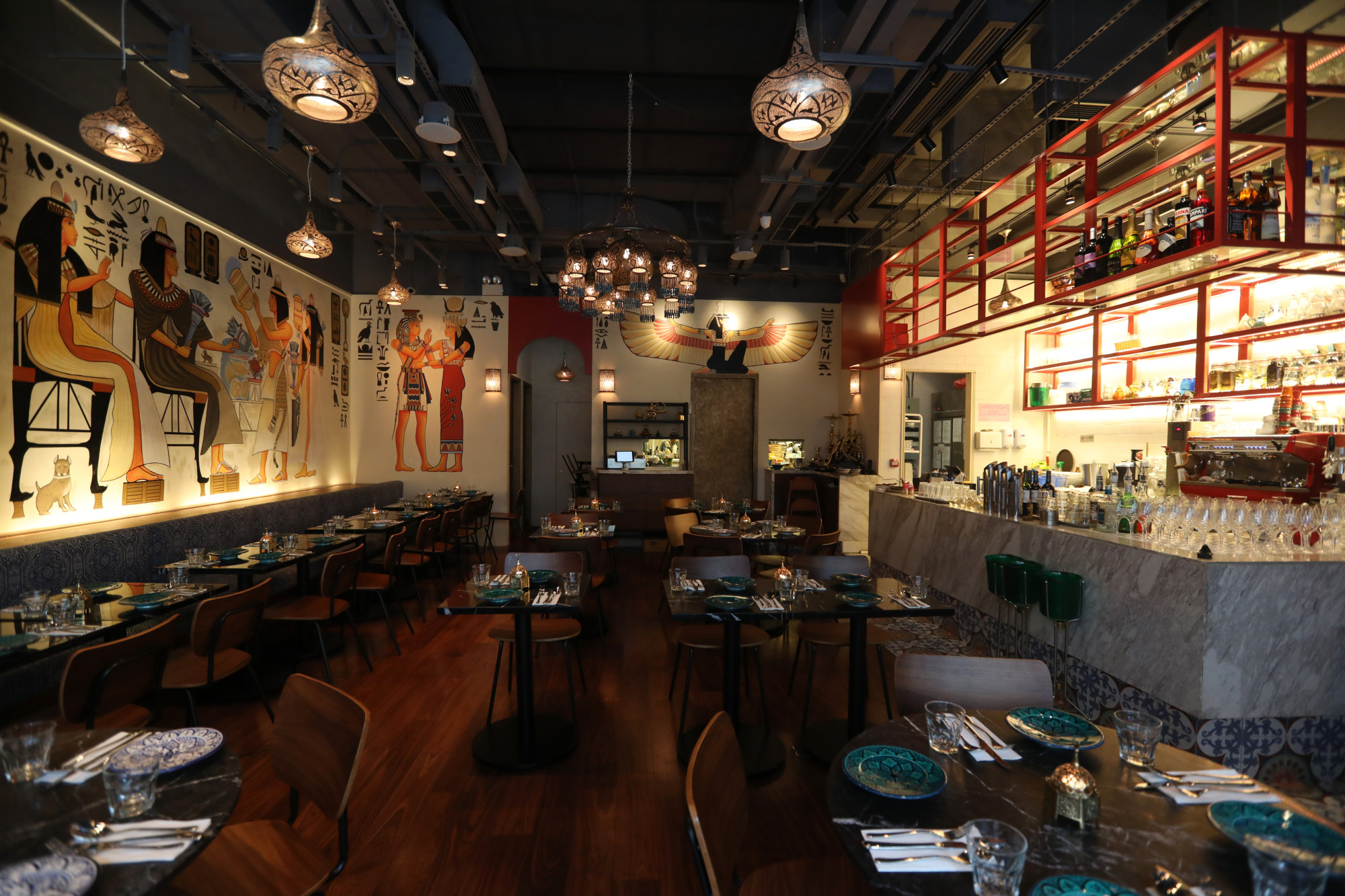 They also have the best Egyptian food in town. It's very authentic and the ambience is terrific. They are part of our dance family.
With out-of-town guests, we tend to go to Lamma for a seafood dinner. Our favourite is Peach Garden (DD10, Lot 583 Sok Kwu Wan, Lamma Island. Tel: 2982 8581). Another reason we like Peach Garden is because they stock Casal Garcia, one of our favourite Portuguese wines.
For celebrations I like live music, so The Wanch (1/F, Henan Building, 90-92 Jaffe Road, Wan Chai. Tel: 3692 5933) is essential. My husband is in a band called Don't Panic that plays there, and I'm so glad they are still standing. I usually order just pub grub like bangers and mash. They also have a nice daily set lunch.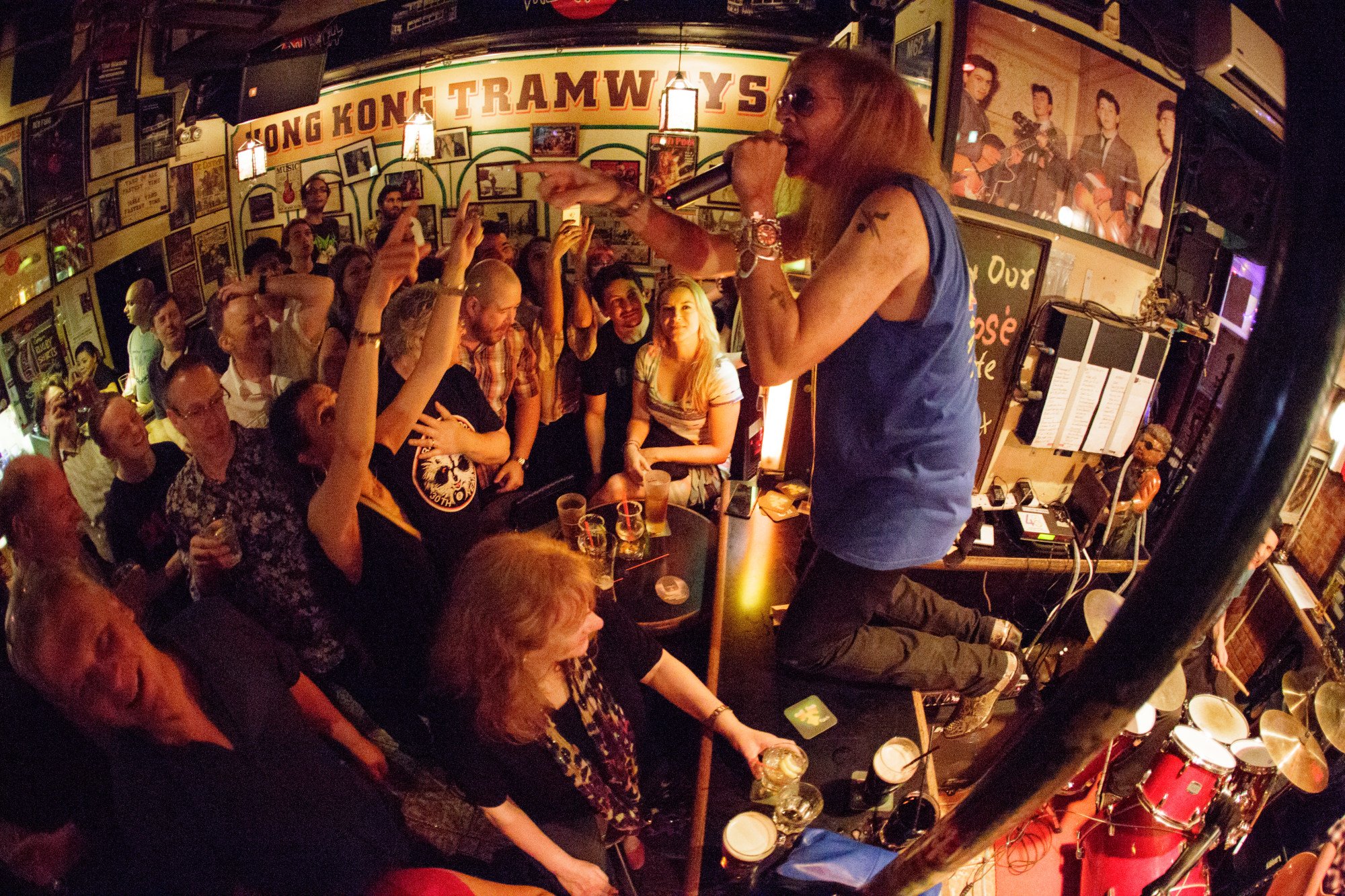 We have friends in Tung Chung and there's a place called A Tavola Bar & Grill (Shop E & F, G/F, Seaview Crescent, 8 Tung Chung Waterfront Road, Tung Chung. Tel: 2321 5500) that has survived many years there. We brought in the last new year's there and the energy is so great. They also have a band so it's just rocking.
We used to love going to Macau at least twice a year. We like to eat alfresco on Hac Sa Beach.
We also like Miramar (Estrada de hac Sa, Praia de Hac Sa, Macau. Tel: +853 2888 2623) and La Gondola (Cheuk Wan, Macau. Tel: +853 2888 0156). Both are outside with great scenery, sand and water. And the number-one thing for us to order is grilled sardines.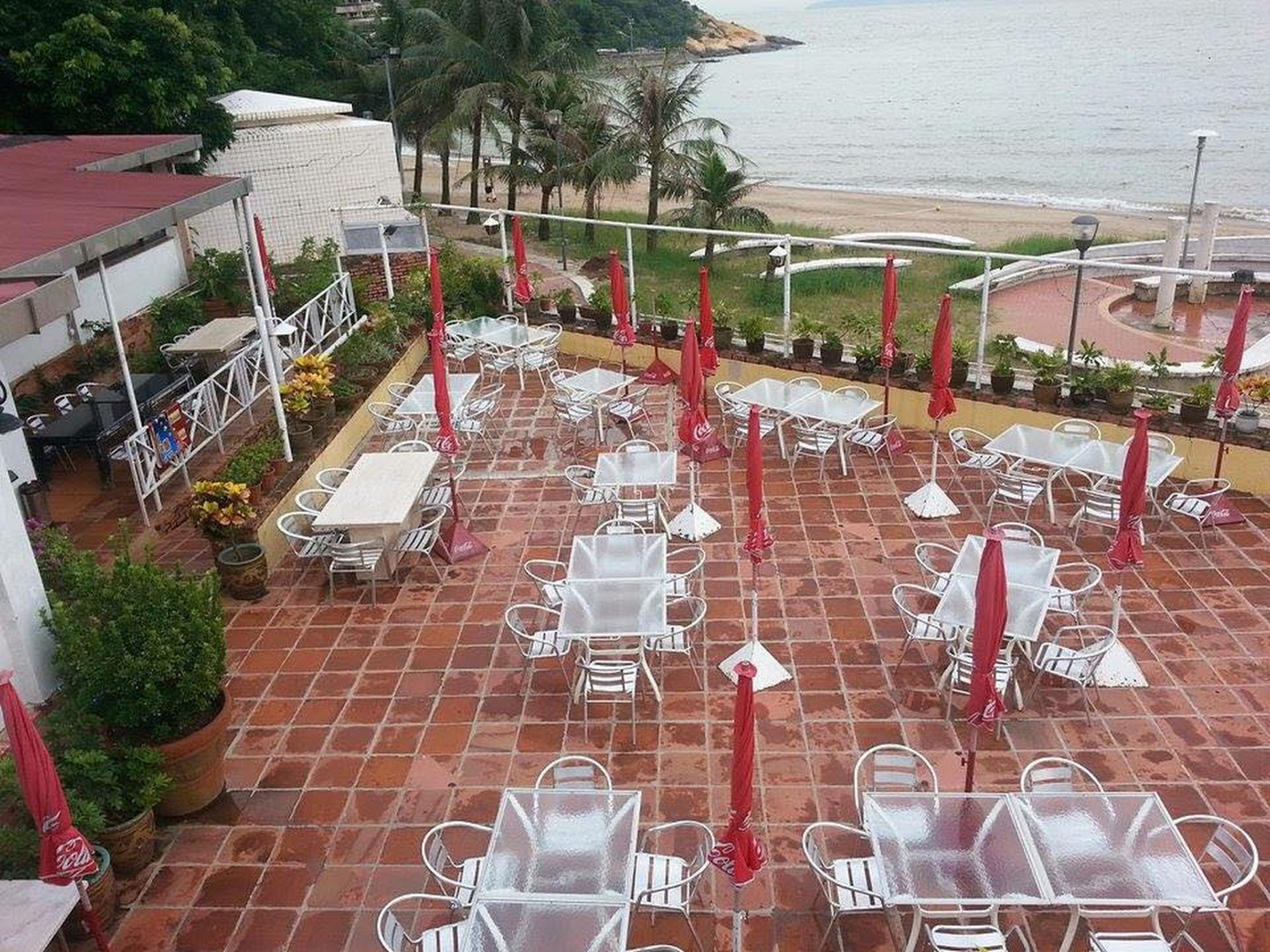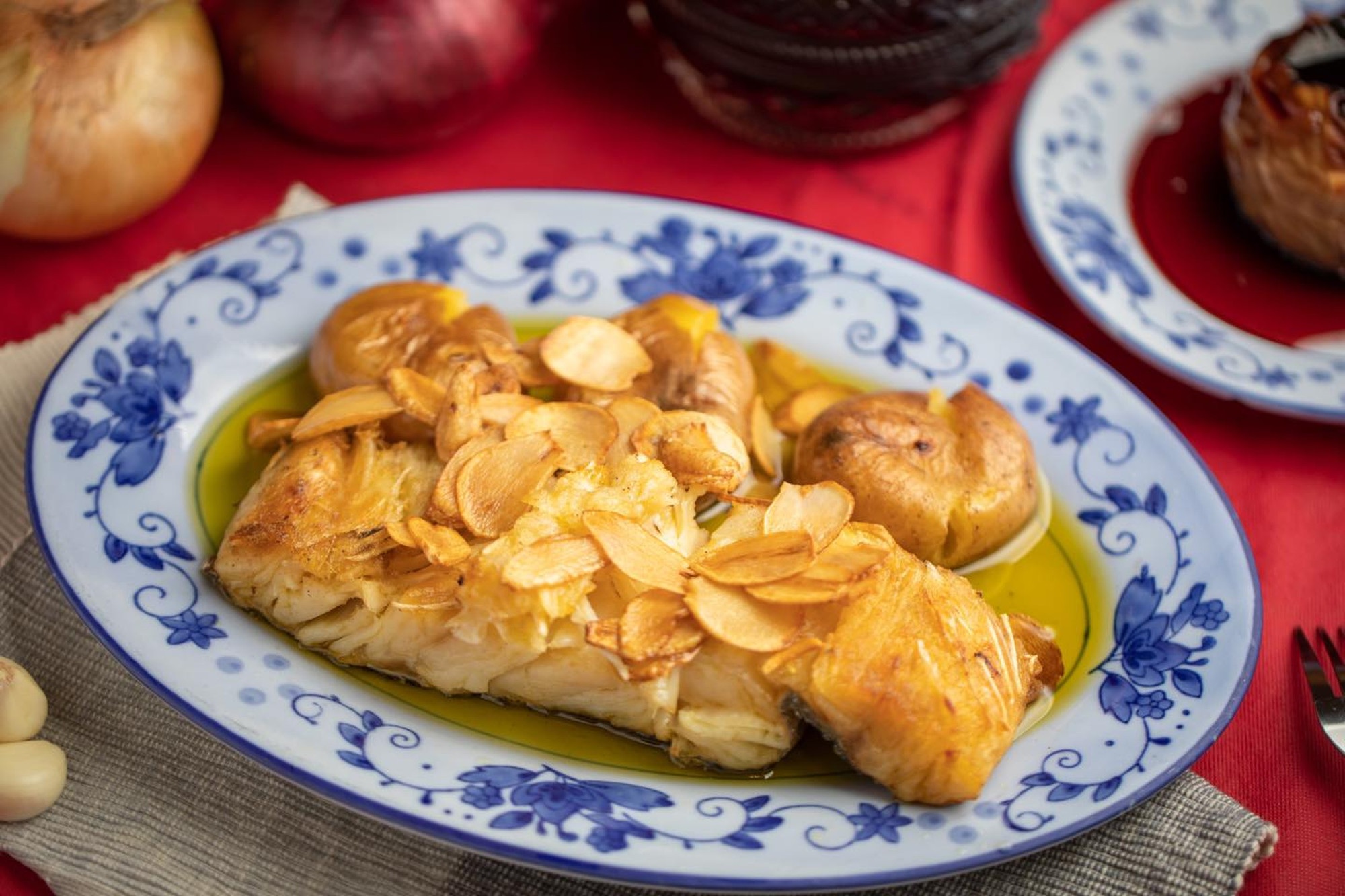 O-Manel (90 Rua Fernao Mendes Pinto, Vila de Taipa, Macau. Tel: +853 2882 7571) is also wonderful. I love their crab casserole, chicken casserole, gambas, salad, olives and the Portuguese wine.