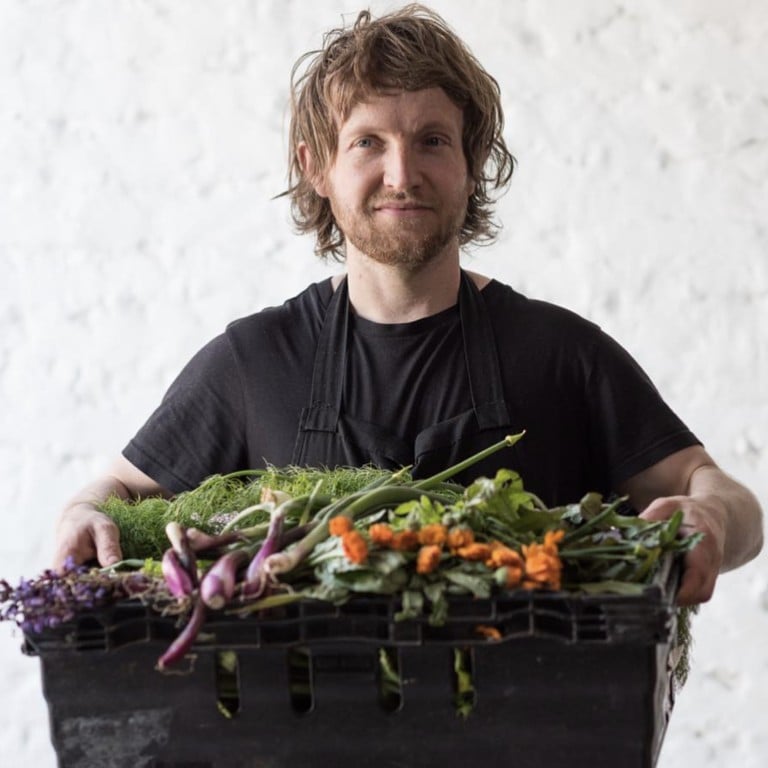 Chef-owner of world's first fully sustainable restaurant on how going zero-waste is 'the right thing to do', and the stress of not using rubbish bins
After accidentally getting into zero-waste kitchen practices, Douglas McMaster opened Silo to combat the 'indirect' food system that produces unnecessary waste
He operates without bins, which is stressful, but he's sure that it's 'going to be the future', as climate change concerns cause more chefs follow suit
Douglas McMaster became one of the world's leading authorities on closed-loop, zero-waste kitchens almost accidentally.
"I've had a series of unusual circumstances which has led to having a vision, and not necessarily my own vision, actually," McMaster said, speaking at a Los Angeles edition of MAD Monday – a public talk series hosted by the sustainable-food movement MAD, founded by chef
Rene Redzepi
of three-Michelin-star restaurant
Noma
, in Denmark.
"I've piggybacked onto a vision which has defined my life; it defines what Silo is and why Silo is," he continued, referencing his London restaurant, which is widely credited as the world's first fully sustainable one. "It's not born out of love of cooking or sustainability; I just didn't do very well in school."
The opportunities afforded to new starters in the restaurant industry drew McMaster to the trade. He worked at
Fergus Henderson
's nose-to-tail restaurant St John, in London. He staged at Noma for a day. A year later, he did a two-week stage at Sweden's now-closed two-Michelin-star restaurant Fäviken, headed by Magnus Nilsson, who is now director of the MAD Academy.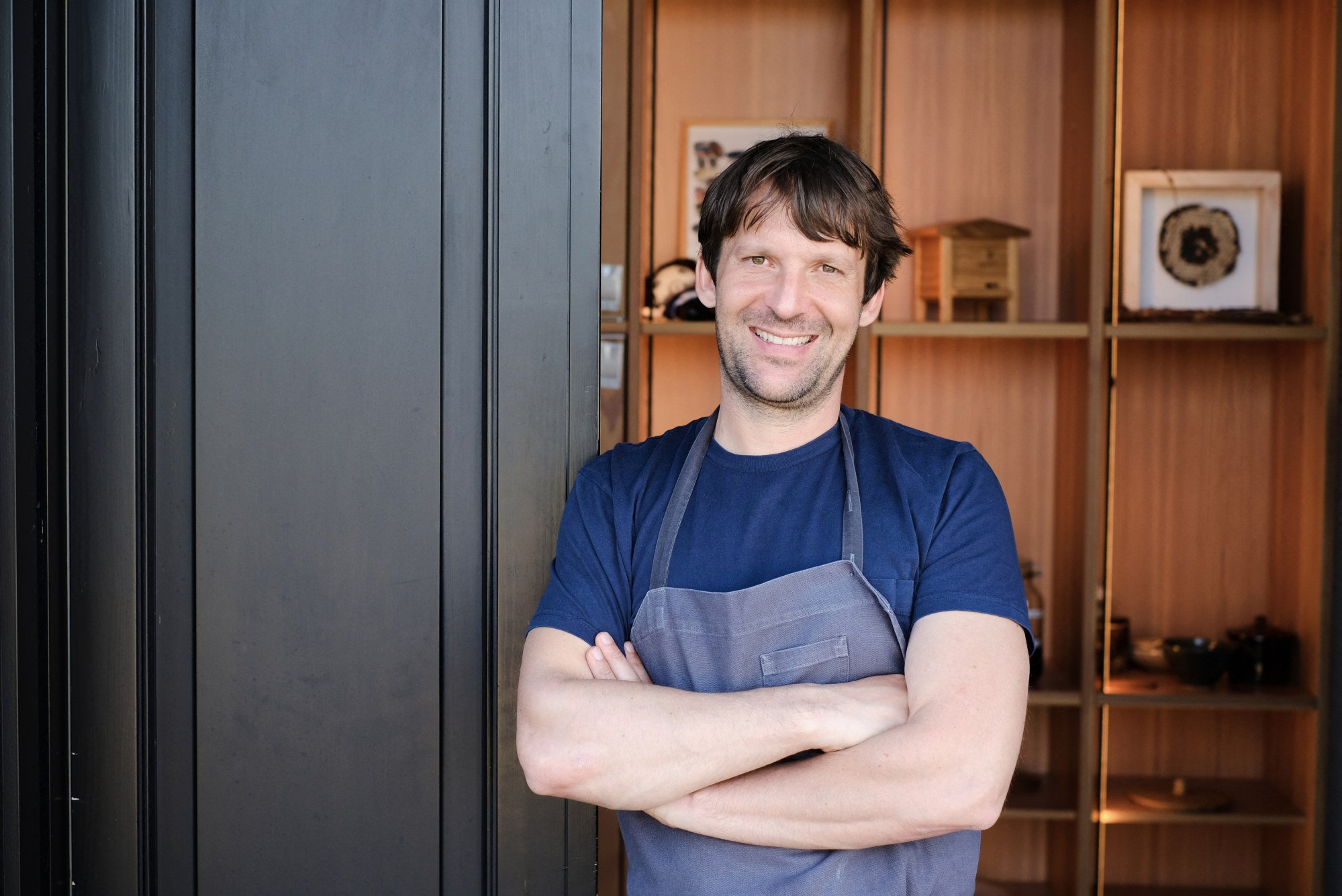 All were restaurants that took sustainability issues seriously, but it wasn't until he was cooking in Sydney, Australia, in 2011, that he became truly inspired to pursue zero-waste, after stumbling upon an exhibit by interdisciplinary artist Joost Bakker – who at the time was constructing buildings that could grow food.
"There [was] what looked like something out of Mad Max, but in a kind of brilliant way, in a really beautiful way," McMaster said.
"It was made out of all these waste materials and it was just something you've never seen before, and it was this building that was growing food everywhere – every square inch, some plant was growing out of some crevice."
McMaster felt instantly possessed by what he can only describe as positive energy and the realisation that he wanted to pursue projects like this for the rest of his life.
"I knew it was my future – very, very spooky," he said. Within 20 minutes of meeting Bakker, the artist proposed McMaster become the chef at his next installation.
Bakker then asked a question that would define the next decade of McMaster's life, a simple request at the heart of Silo's mission: "He said to me, 'Could you not have a bin?' And I was 23 and like, 'What the hell does that mean?'"
Not wanting to lose the opportunity, he said "yes" without understanding what, exactly, it would entail for a restaurant to not include a rubbish bin.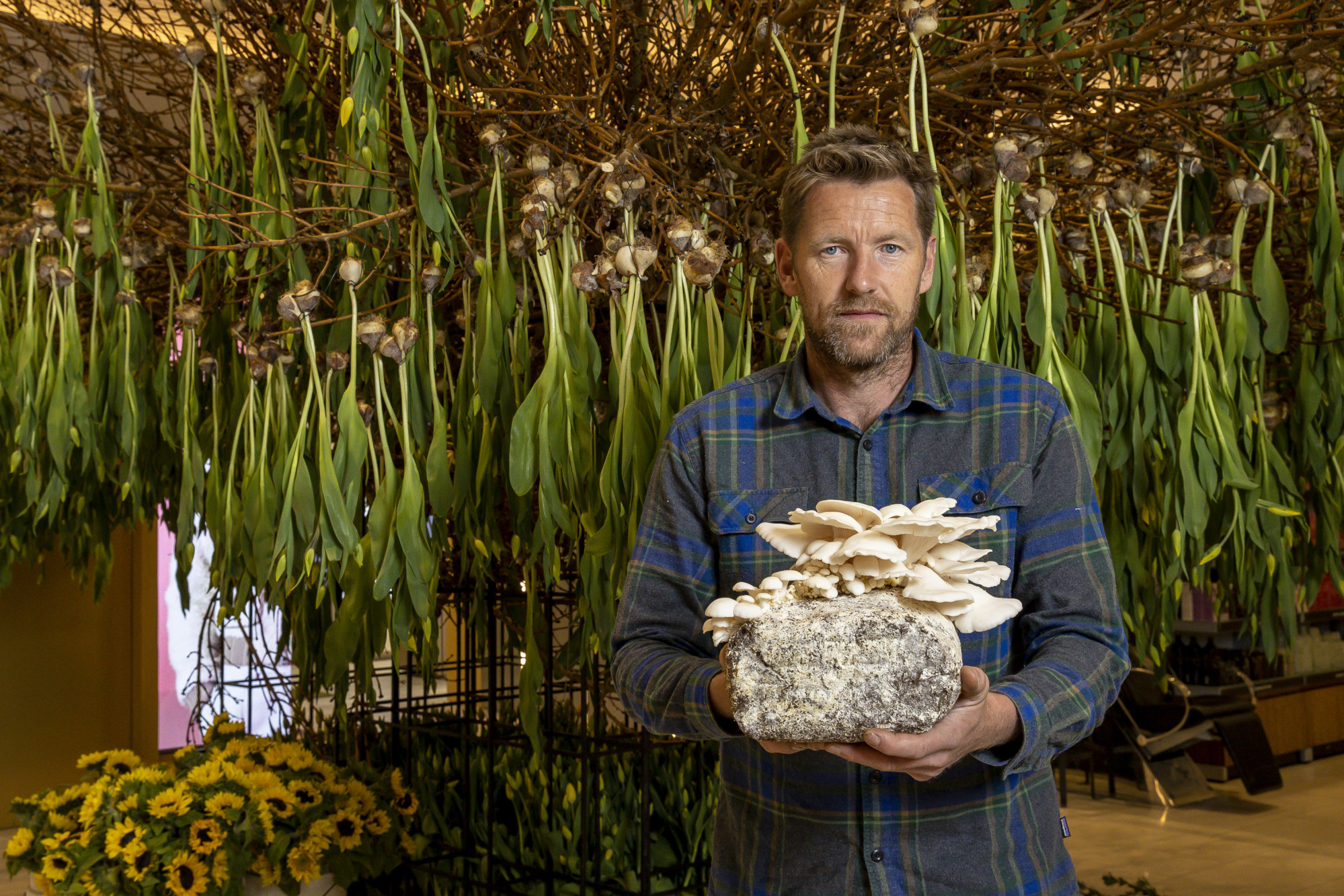 This has now become central to his life's work, and when he later opened Silo (originally in Brighton, in the UK), touted as the first restaurant without a bin, it brought him international attention.
"It's very hard. It's stressful," he said. "The distinction that I think is critical to point out is the world, let's just say for argument's sake, the Western world, is predicated on what I would call an '
industrial food system
' – huge monocultures, huge productions, and it's all feeding into these big warehouses."
He sees the food system as "indirect", with many steps and delivery stops between the maker and the consumer: packaging, processing, handling, storage. In the case of fresh food, these added steps and stops can diminish quality and freshness.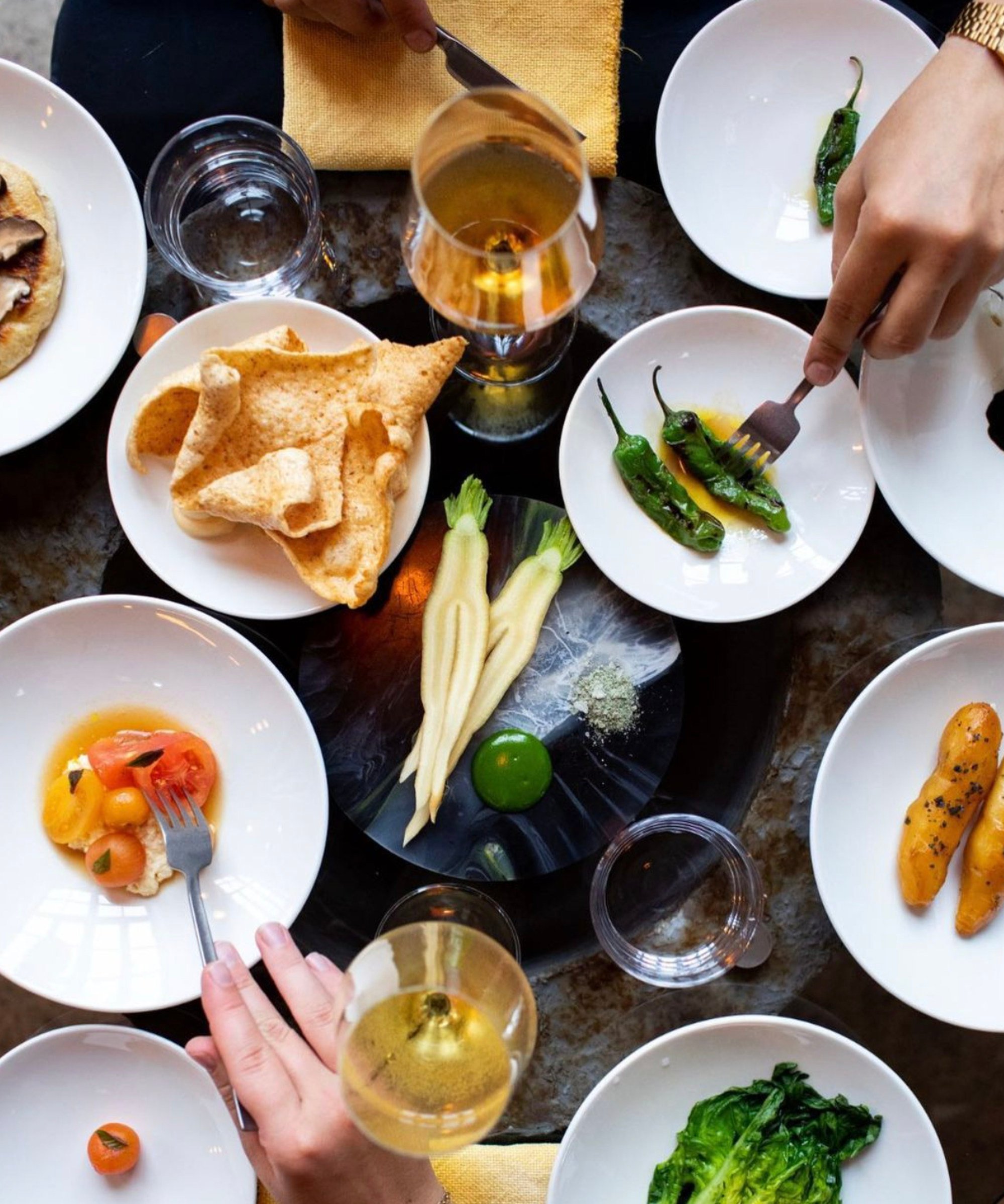 "A farmers market is a great example of direct trade," McMaster said, "because it's literally farmer to consumer. Everything else, 99.9 per cent of the food industry, including what restaurants use, is this indirect industrial supply chain."
McMaster and his team at Silo pinpointed the steps and items they saw as superfluous – food dyes, excess packaging that takes decades to break down, if it does at all – and tried to eliminate them. The restaurant sources directly from farmers, most of which are located within an hour of the restaurant.
Produce is brought to the restaurant in reusable storage vessels; those same vessels are returned to the farmers, with the next batch held in another reusable crate or, in the case of milk and cream, reusable pails.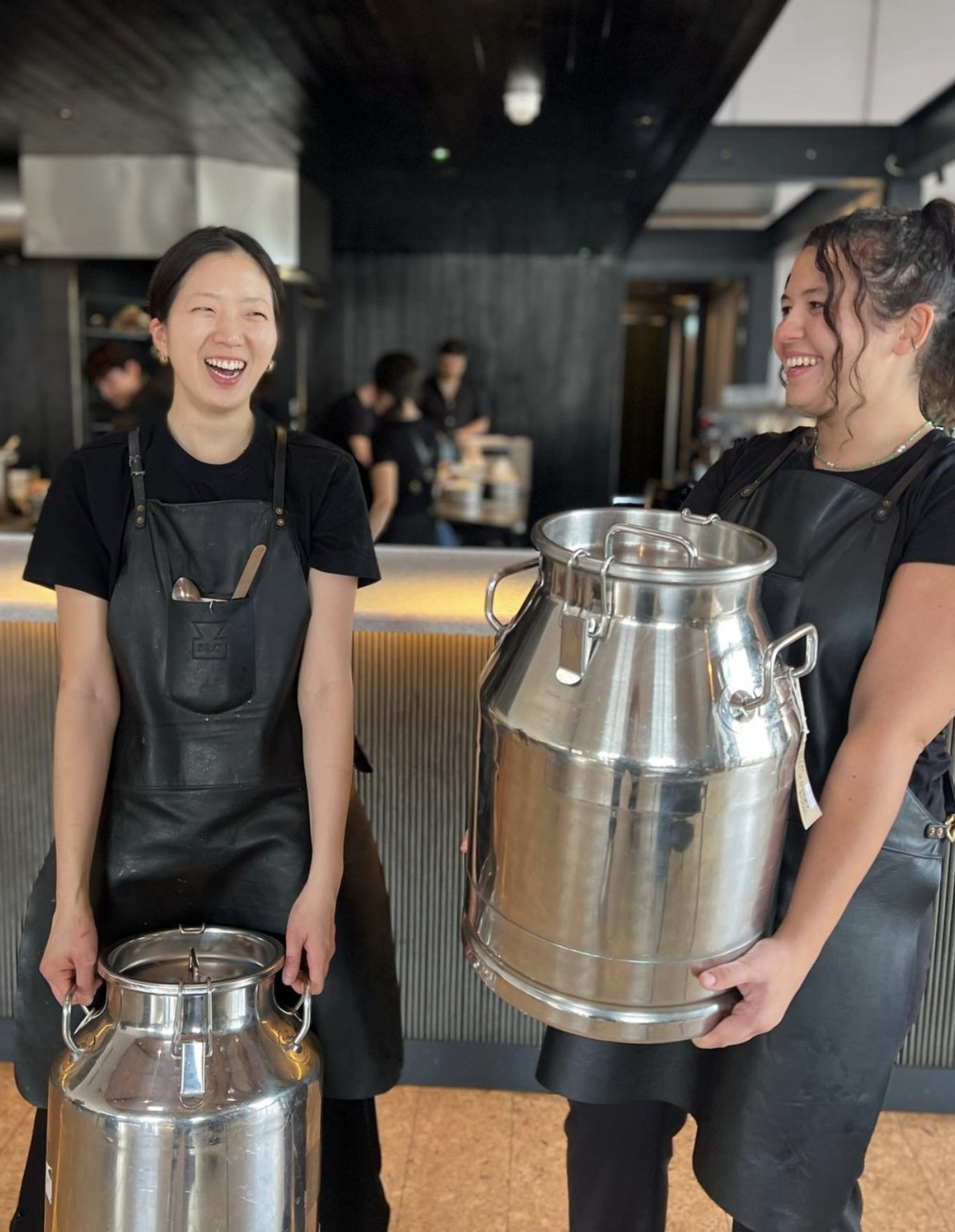 Because deliveries aren't daily, the team tries to use every last morsel of an item so that there's very little that is inedible: eggshells and pulps from stocks or herb oils are compostable, which he says forms roughly 95 per cent of his restaurant's waste mitigation.
The last 5 per cent of waste – items that can't be digested by guests or composted, like clothes, marker pens, computers, cooking equipment, tools and cleaning supplies – requires tougher, more creative solutions.
"The last 5 per cent takes about 95 per cent of our time and our stress," he said.
McMaster's system, he admitted, is imperfect but human. And to be human is to make mistakes. Eventually he hopes to completely break down that final 5 per cent.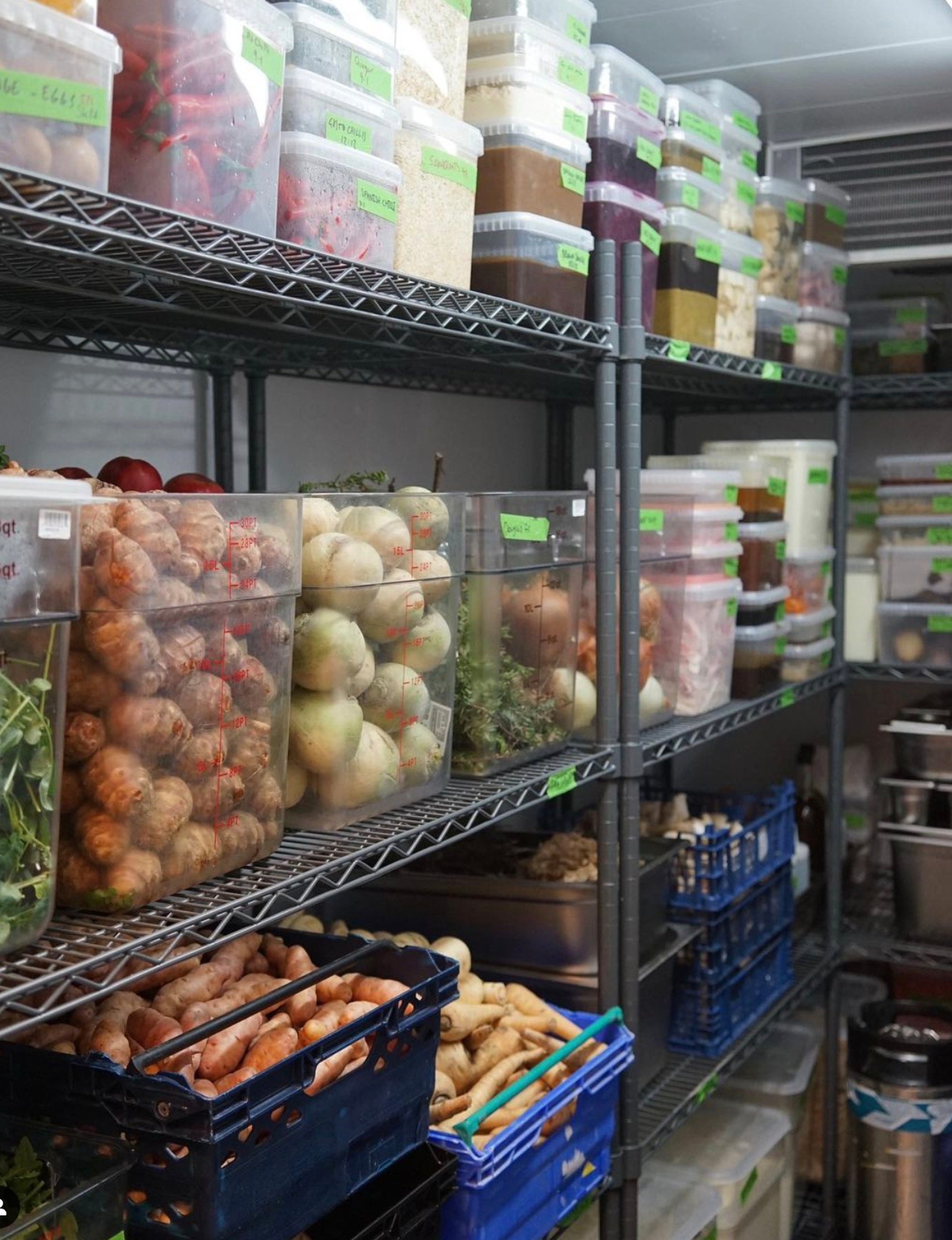 There are bins for what he calls "alien waste". These are large tubs tightly packed with used marker pens, the packaging for the restaurant's industrial oven cleaners, and whatever else can't be reused.
The restaurant currently only has four or five of them filled, but when they are all full, McMaster plans to craft them into a sculpture that spells out one of his favourite sayings – the apropos "Human Error" – and stake it along the canal where the restaurant sits, ideally spurring discussion of how waste affects the planet.
"When starting [Silo], I thought that it would just be the first and then loads of people will do it," McMaster said. "There's been very, very, very minimal activity in that space."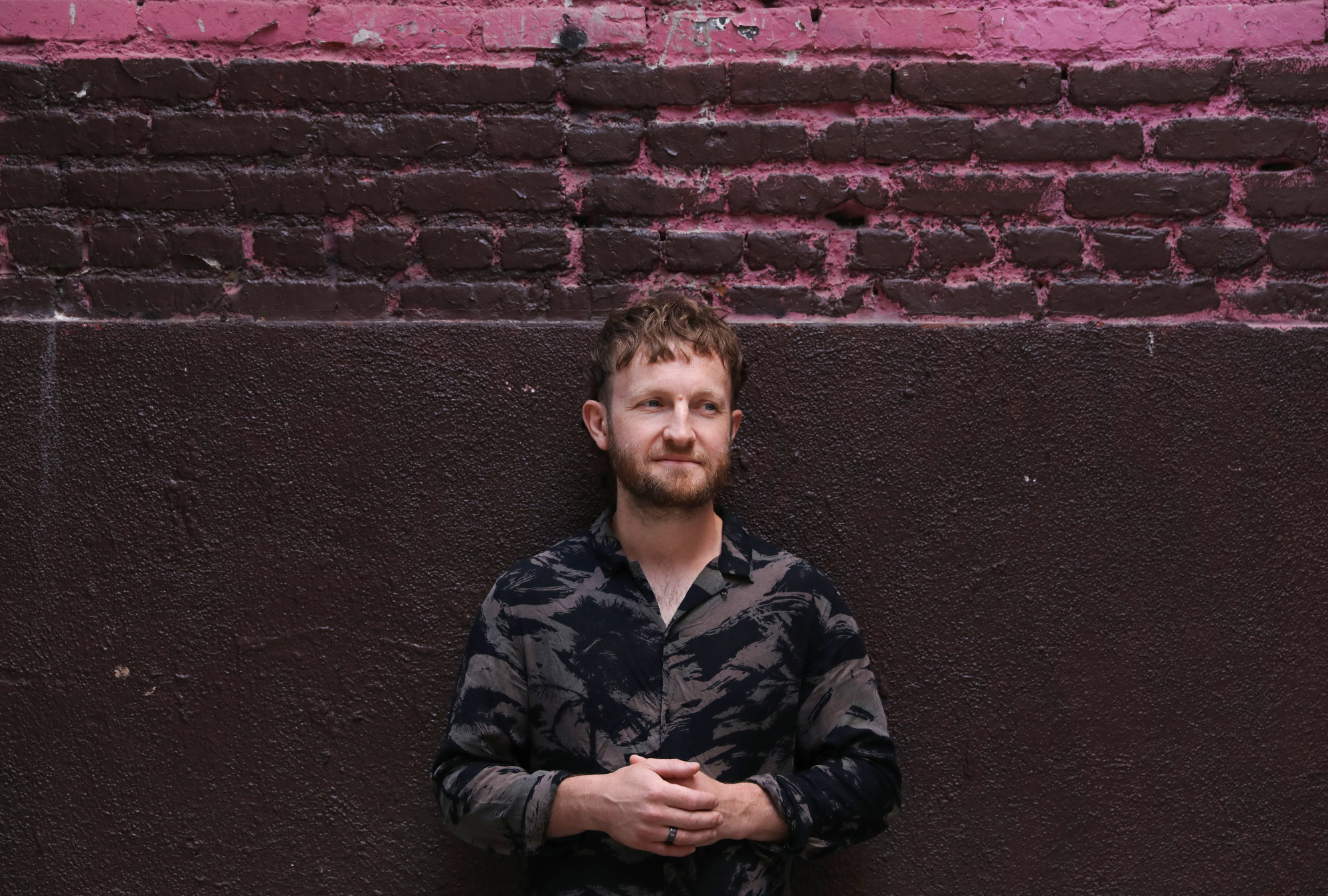 A discussion with his mentor, Nilsson, could provide an answer: many chefs and restaurateurs, he said, might not think it's real – that a business can say it's zero-waste. But, according to McMaster, he's really doing it to the best of his abilities.
As concerns about
climate change
, dwindling biodiversity and microplastics mount, he expects more chefs will follow suit, and more diners will demand the disruption of our current food system.
He has recently seen interest from not only young chefs, but head chefs and celebrity chefs, who want to learn from Silo and implement closed-loop practices at their own restaurants.
"I know in my gut that what we're doing is very significant, and it's the right thing to do," he said. "And it's inevitably going to be the future. I really believe it."