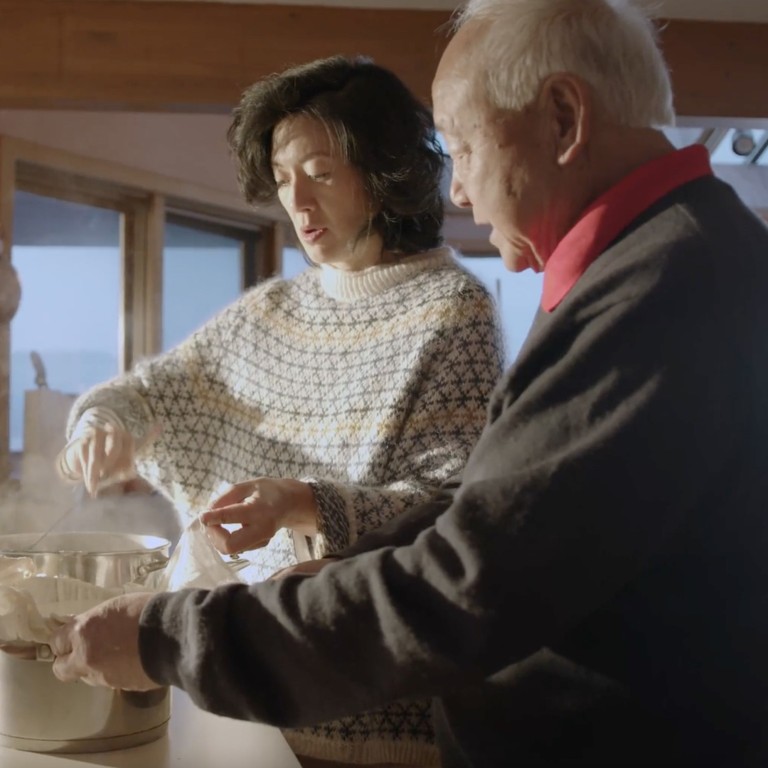 'It felt like we were of the same tribe': Chinese-Canadian food documentary also tells stories of migration
House Special follows Chinese-Canadian chef Jackie Kai Ellis as she meets chefs making Chinese food in small-town restaurants in British Columbia and Alberta
The five-part online docuseries explores Chinese identity in Canada through food, and reveals some of the struggles of migrants to the country
Anyone who has eaten Chinese takeaway in Canada will be familiar with dishes like sweet and sour pork, chicken chow mein and chop suey. Despite these staples being widely recognised and loved, however, the people who cook them day in, day out aren't as well known.
This is what web documentary series House Special – streaming now – sets out to change. Inspired by journalist Ann Hui's 2016 book Chop Suey Nation, the five-episode show tells the stories of Chinese restaurant owners in the small towns of British Columbia and Alberta provinces, in western Canada, whilst also weaving in little-known Chinese-Canadian history.
The show's host, chef Jackie Kai Ellis, was picked by director Ryan Mah on the strength of her experience owning a Vancouver bakery and publishing a book titled The Measure Of My Powers: A Memoir of Food, Misery and Paris.
"I wanted to find someone that was Chinese Canadian, and I listened to her audiobook, and she's so good at recollecting memories [of] growing up as a kid. I was like, 'this is the person to do it, because she's just so descriptive'," Mah says.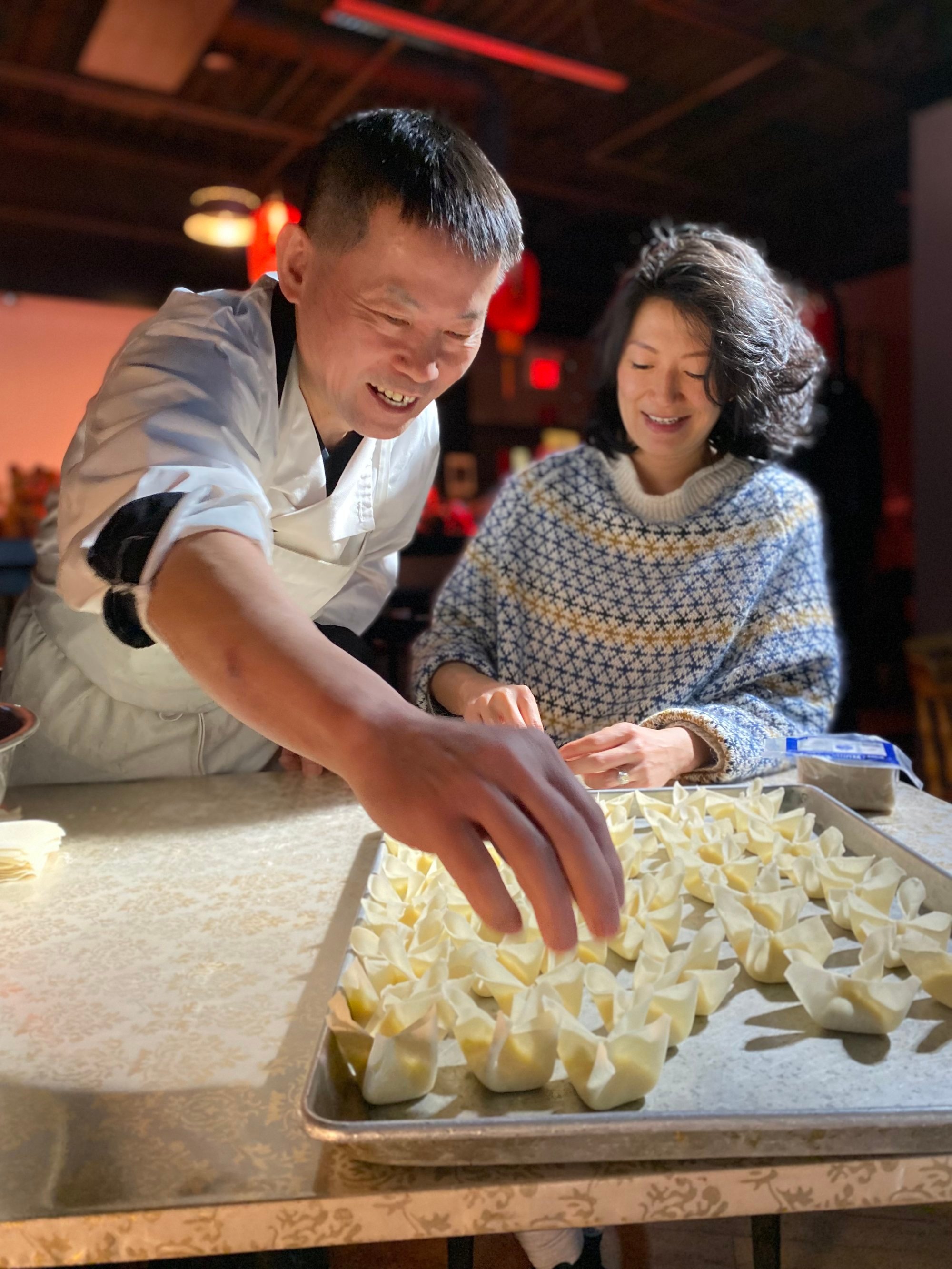 House Special also has elements of a travel show, with viewers following Kai Ellis as she compares her on-screen experiences with those of her childhood and finds surprise in the familiarity she feels when meeting the small-town chefs.
"They felt like my aunt or my cousin," she recalls of filming the series. "It just didn't feel like meeting a stranger. There was a quality to their stories and a quality to their values and this shared experience that felt like we were of the same tribe."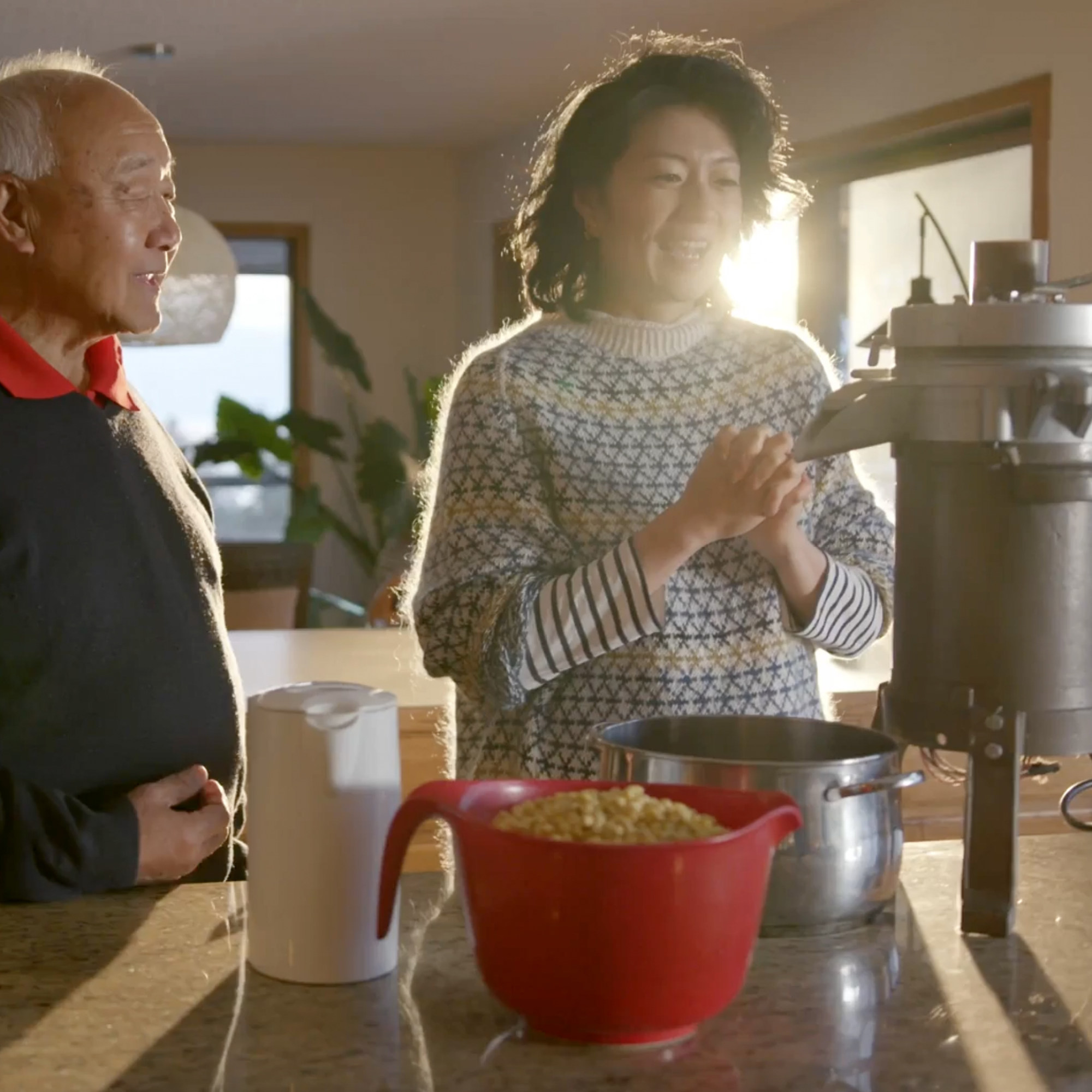 A great example of this feeling of camaraderie comes when she joins a group of restaurant owners in a game of
mahjong
, and indulges in the comforting click-clacking of the tiles.
"I don't know if I expected to feel that way because for a long time I was living in France, and I was very immersed in the Western, European mindset and culture," she says.
Each episode is set in a different town and has its own theme, with titles including: Food is Love, Hungry for Home and Happiness, and Wealth and Prosperity.
Mah explains that the emotional core of each episode was decided upon through a combination of extensive research beforehand to find the right characters to interview, and serendipitous moments.
In the Hungry for Home episode, set in Kelowna, a town around six-hours' drive east of Vancouver, Kai Ellis meets Helene Chau, a Chinese woman with a hankering for Asian food. She buys ingredients from a grocery store that itself is located in the back room of a shop selling kitchen and bathroom fixtures, tiles and worktops.
It is here, in an unscripted moment, that Kai Ellis also encounters Jessie Hu, who imports from Asia everything from winter melon to
napa cabbage
to sauces,
yi mein
(Cantonese egg noodles), dried peppers, salted duck eggs, and even bamboo cane to chew on.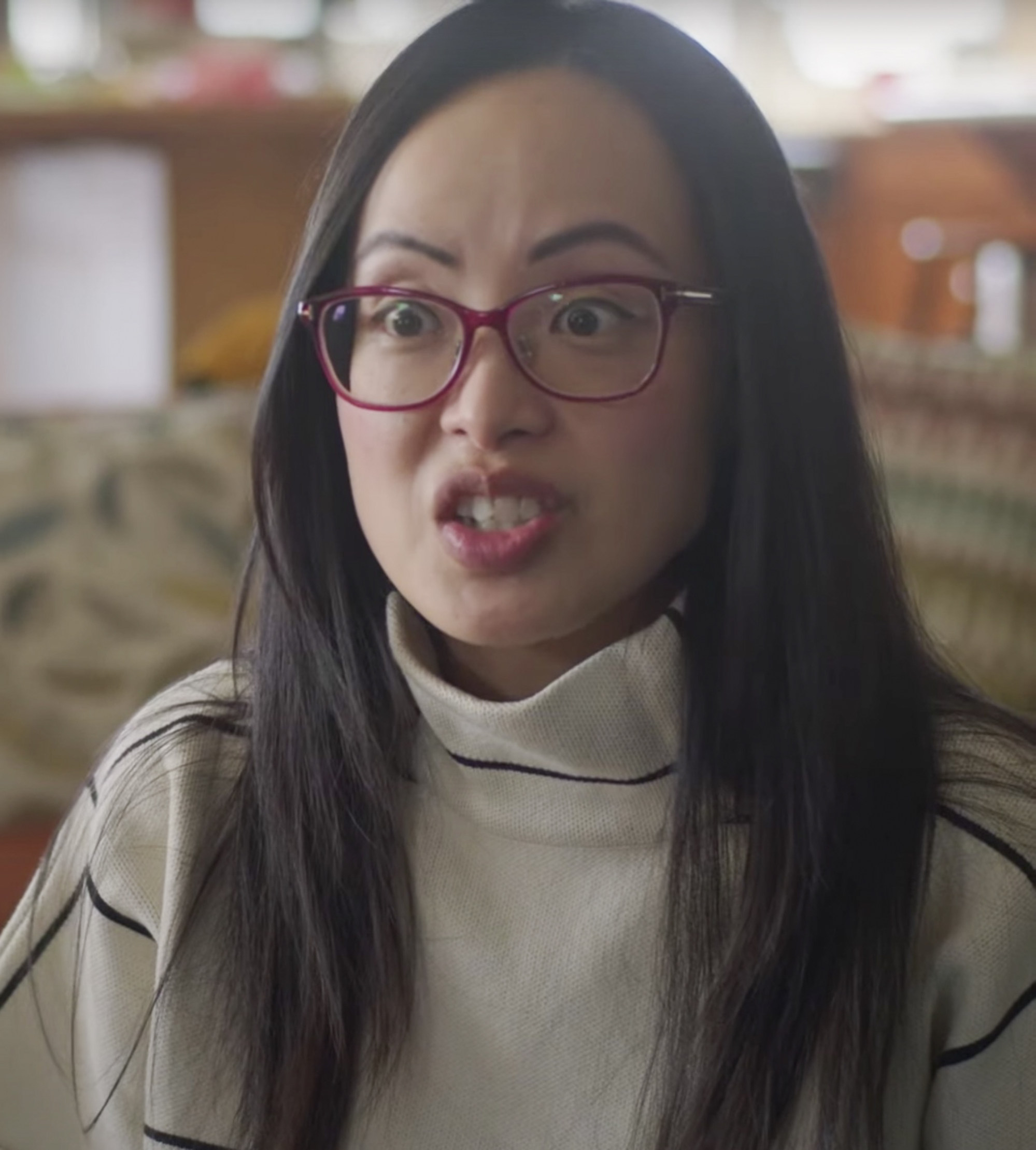 Hu's husband set up the storefront business, but she grew bored and wanted to make people happy – specifically Chinese, Taiwanese, Hongkongers and Koreans – by bringing to the town some of the ingredients they missed from home.
"This woman is literally the Asian mom of the community. And the reason I say that is because there's a university just around the corner," Mah says.
"And these students come in and they'll just buy the snacks. And she says to them, 'you're taking the vegetables, you're taking this home, you need to eat a balanced diet.' So she just gives it to them, because these students obviously don't have a lot of money, or she'll drive to deliver these items to the students for free."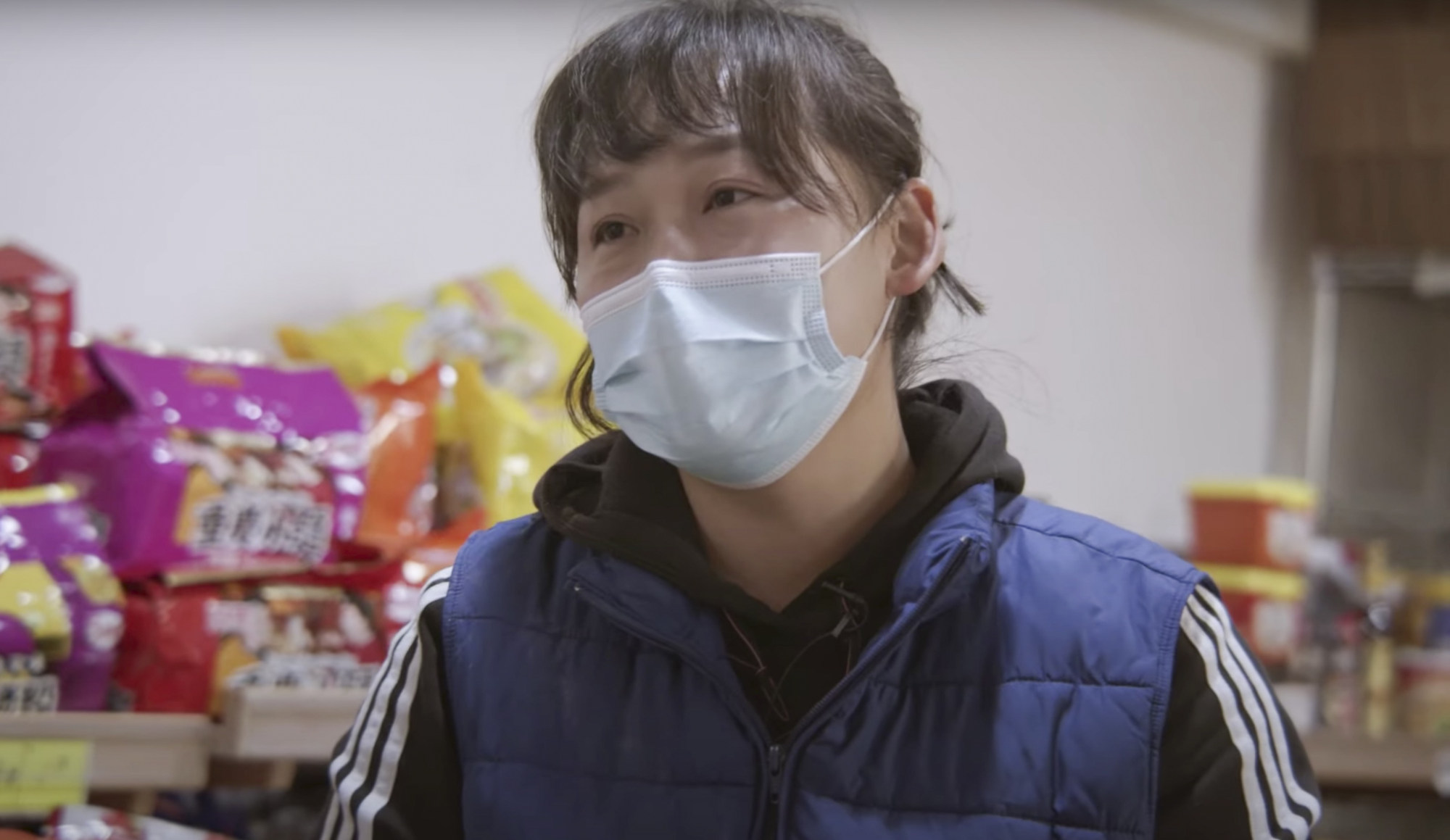 In another episode, set in Grande Prairie, Alberta, during the depths of winter, chef Jeremy Wong takes Kai Ellis ice fishing on a lake, and then cures the catch with salt for a few days before using it in his salted fish and chicken fried rice, which also contains ribbons of iceberg lettuce.
"As you know,
ham yu
[salted fish] is super salty, and [usually has] less of the fish [taste than unsalted fish]. But he cuts it into these huge, almost like steaks – bones and all – and fries it that way … It still tastes cured, but it tastes of fresh fish," Kai Ellis explains.
Through the series, the host also tries Canadian-Chinese fusion food, including deep-fried
wonton
skins filled with cream cheese, and
ginger beef
– a dish that, despite its name, has little to no ginger in it. It actually consists of strips of beef battered and deep-fried before being glazed with a sweet and sour sauce.
"It's not like sweet and sour pork where the sauce is almost like cornstarch. It's almost like a vinegar sugar solution," Kai Ellis says.
"So you would expect that when you put the crispy beef into this vinegar solution the crispy beef would go soggy. But it doesn't, it's still super crispy and you get savoury and you get sour [flavours]. And the last thing is sweet, very subtly sweet."
When Mah pitched the series to Kai Ellis, the Covid-19 pandemic had just begun, and there were news reports of racist physical attacks on Asians in North America and Europe, stemming from the virus first being reported in Wuhan, China.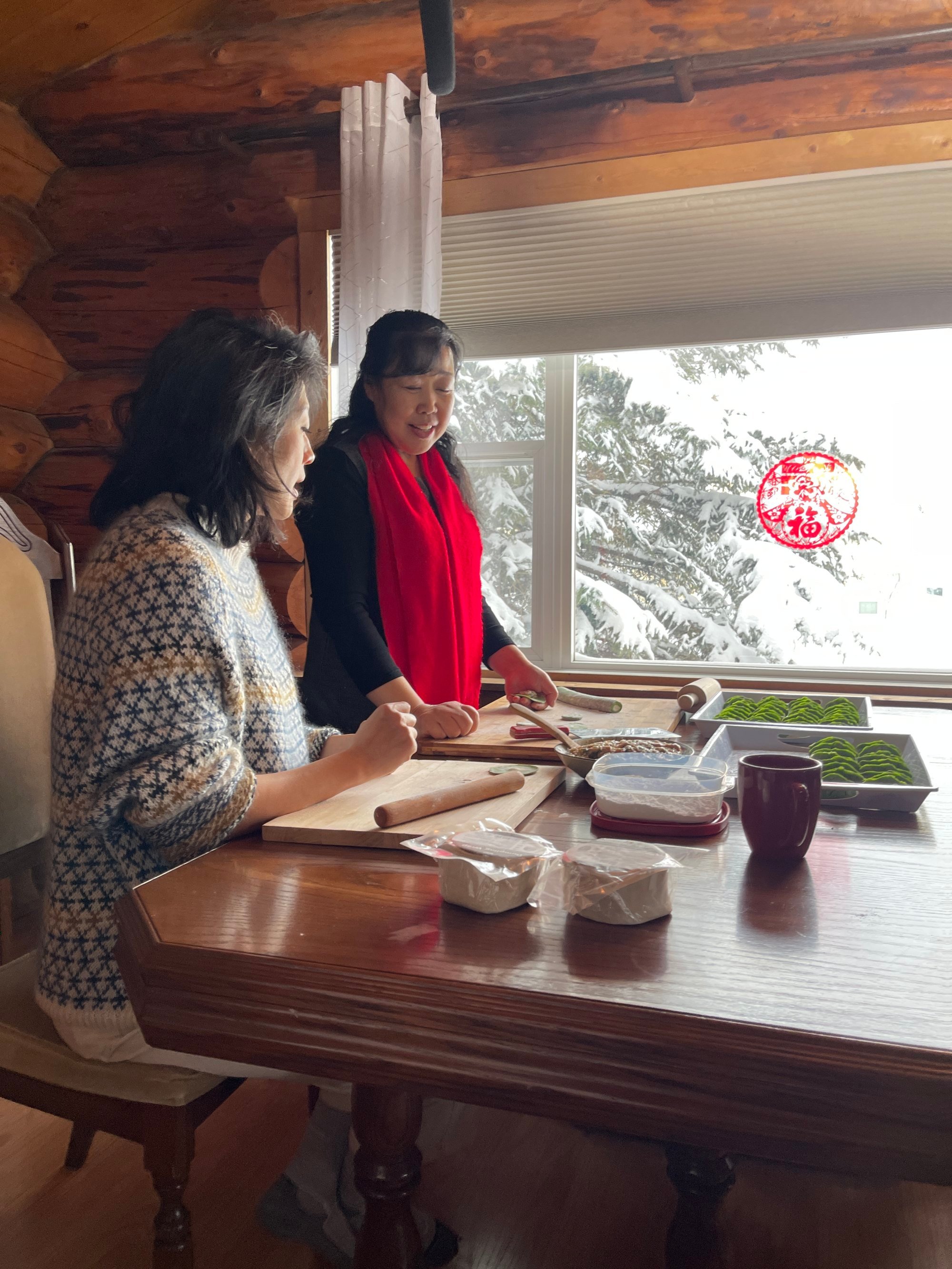 "I had the luxury of only questioning this for the first time. Why is this happening? And did all this racism exist before, but I just didn't realise it? And so, it was the first time that I felt really scared for my parents' safety. I felt scared for my husband walking down the street by himself," Kai Ellis says.
"I thought, it's a shame that I actually don't understand my own Chinese-Canadian heritage and where I fit in this larger culture of Canada," she continues. "And so when [Mah] approached me, I saw it as the perfect opportunity to learn alongside the viewer, because I'm assuming that most people also don't know, if I only learned about it for 15 minutes in social studies class."
House Special
reveals to viewers – and Kai Ellis – the story of Chinese migration to western Canada in the late 19th century. At the time, China was in turmoil, with
the Qing dynasty (1644-1911) falling apart
and some parts of the country being ruled by foreign powers like Britain, Germany and France.
Over 17,000 Chinese migrants left their families to go to Canada in the hopes of a better future mining for gold or building the Canadian Pacific Railway.
When they arrived, they experienced racism and discrimination, were paid much lower wages than their white counterparts, given less sustenance, and forced to live in ghettos that eventually became
Chinatowns
.
In a part of the series shot in a museum, Kai Ellis reads heartbreaking letters written by migrant workers and their families back in China, describing the pain of not seeing each other for a decade. She learned that many didn't make enough money to go back to China, and were never reunited with their families again.
The host also has her preconceptions about the immigrant narrative shattered when she meets first- and second-generation Canadian-Chinese restaurateurs.
"I expected [the narrative of]: 'Well, my parents built this restaurant, and I don't really want to be doing this, but I don't want them to lose their legacy … And then, you know, maybe one day I'll let it go and follow my dreams'," Kai Ellis says.
"But these women did their MBA, had very fulfilling careers in [industries like] mining, but came back because they missed the restaurant industry. And not only that they miss it, but they were so ambitious that they built these massive buildings to house the restaurant."
Kai Ellis was impressed by her interview subjects' ambition, intelligence and passion for the restaurant business.
"It really changed my view on what that storyline is, because for a lot of people that ran restaurants in my parents' generation, that wasn't their dream. They came to Canada, they're like, well, this will sell, this will put food on the table for my family.
"And so to think that this is what their children are choosing to do shifted my brain space about that. It was cool."
Watch House Special at www.housespecialseries.com.