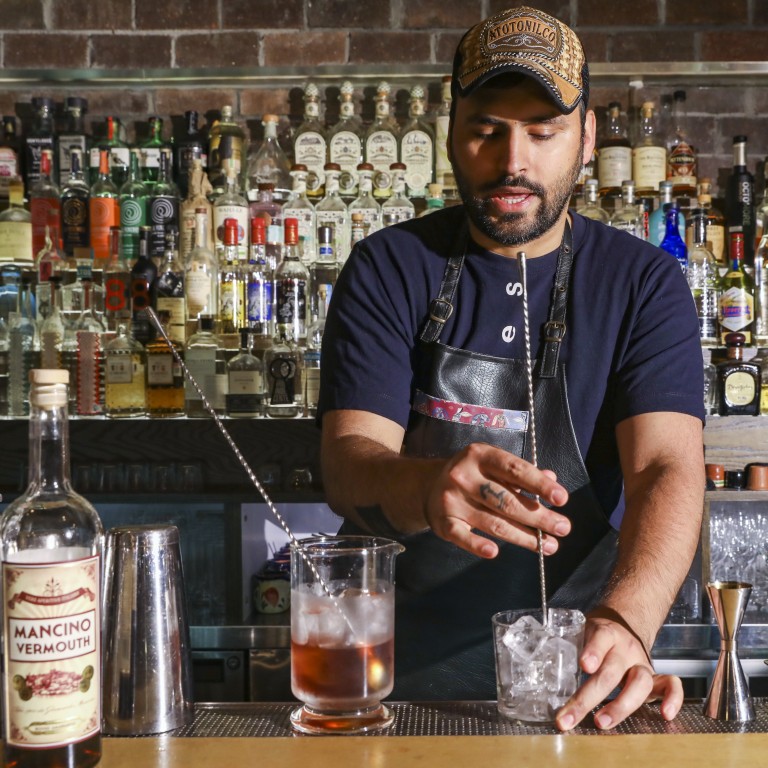 Beyond the Bloody Mary: 5 spicy cocktails to try this winter from some of Hong Kong's most creative bars
The earliest spicy cocktail is believed to have been the Bloody Mary, invented in the 1920s or 30s, but there are far more to discover beyond it
At these bars in Hong Kong, creative takes on spicy cocktails using everything from beef stock to distilled clam and seaweed essence will warm you this winter
When it comes to winter cocktails, we might envision ourselves sitting next to a fireplace with a steaming mug in hand, as if in a Hallmark commercial. Sure, warm cocktails are delightful, but let's be frank – some of their
ingredients
can be an acquired taste, to say the least.
For those of us who prefer to stick to cocktails as ice-cold as our hearts, the holidays are all about being fun and spicy.
Around the same time came the Margarita and Tequila Sunrise, with their earliest mentions also dating to the 1930s. But these may not have been the first alcoholic drinks to pack heat.
A 2013 research paper on the pre-Hispanic use of chilli peppers found evidence of them in ancient vessels in southern Mexico, suggesting that, as far back as 2,400 years ago, in 400BC, people were already using chilli peppers to make beverages – the first known instance of their use in drinks rather than solid food.
Fast forward to today, and spicy cocktails have developed their own fan base among drink enthusiasts who are no longer satisfied with simple classics.
Refined iterations from the world's best bars are continuously being created to satisfy the palates of the contemporary connoisseur, and Hong Kong's bar scene is no exception.
For those who are thirsty for heat, here's our pick of five devilishly delicious cocktails for the festive season.
Bloody 'Beef' Maria from COA
Rated
Asia's Best Bar
two years in a row, COA is undoubtedly deadly serious about its cocktails.
The Mexican-inspired bar in Soho is well known, not just for its 100 per cent agave tequila and traditional mescal selections but also its unique and original cocktails with unexpected ingredients that play tricks on patrons' taste buds.
The Bloody "Beef" Maria – one of its most popular inventions – is no exception.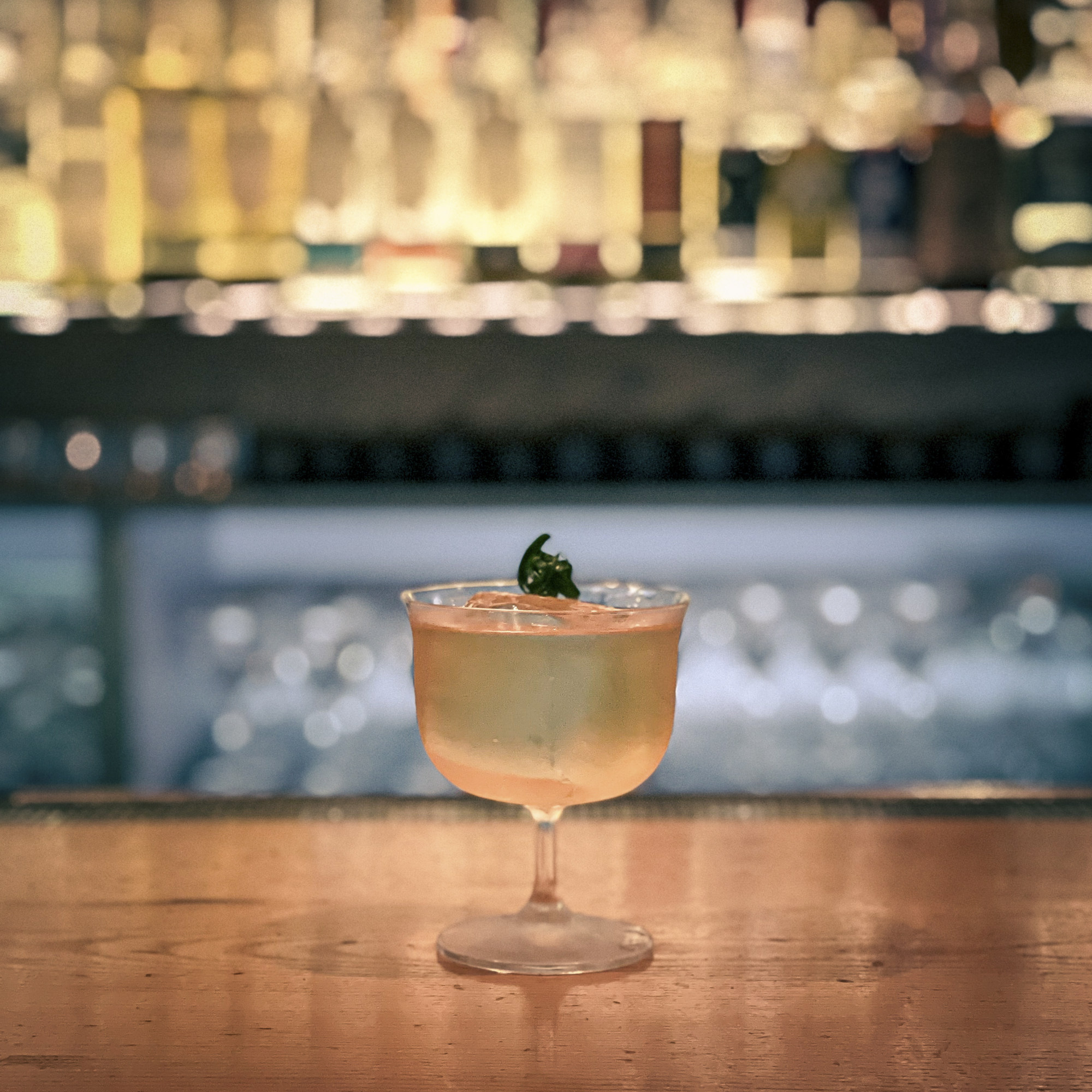 "Customers like the drink because it's very satisfying, consisting of all five basic tastes," says founder Jay Khan, citing the drink's sweet, sour, salty, bitter and umami notes.
"The spice gives the drink added excitement. Scientifically, capsaicin in spicy cocktails causes pain and triggers endorphins – known as a trigger-happy chemical that gives you an instant feeling of pleasure."
Made using beef stock, Morita chilli, Sichuan pepper, tomato cordial and mezcal joven (unaged mescal), the cocktail is COA's tasty spin on the classic Bloody Mary and the 1950s retro cocktail Bullshot.
The result is a bold, savoury and spicy cocktail that explodes like an umami bomb on the taste buds, with an interesting aftertaste that lingers deliciously in the mouth.
Shop A, LG/F Wah Shin House, 6-10 Shin Hing Street, Central
Hot Dreams from Bound Kowloon
Hidden among the industrial buildings and flower markets in Kowloon's Sham Shui Po district is Bound, with a stylish and down-to-earth atmosphere and a wide range of local craft beer options attracting young creatives and beer lovers alike.
Many may not know about the bar team's creativity and dedication when it comes to cocktail making. The drinks menu is full of surprises, from a pink mocktail named after Sunset Rollercoaster, a Taipei-based indie synth-pop band, to new cocktail Hot Dreams, which has quickly become a crowd favourite.
"I wanted to create a drink that was light yet rich-tasting," Bound's award-winning mixologist Lennon Leung says. "Using tomato as a lead, we made our own tomato basil shrub, which is sweet and appetising. It's a great casual drink that goes well with a meal, but can also serve as a refreshing experience on its own." (A shrub is a vinegar-based syrup from which cocktails can be made.)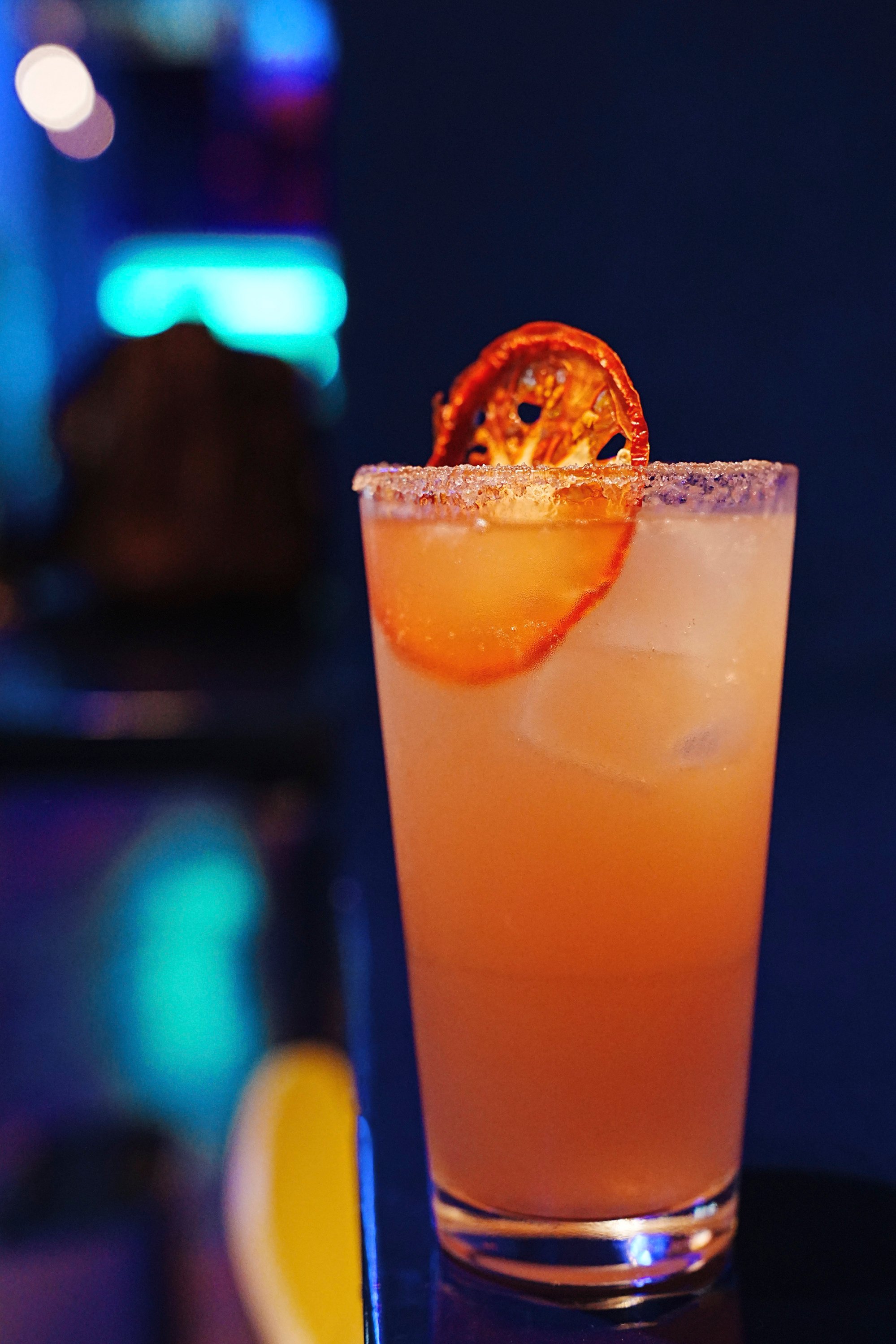 Consisting of Thai-chilli-infused tequila, tomato basil shrub, lime juice and grapefruit soda, Hot Dreams is a drink inspired by the classic Paloma cocktail but presents itself as something that's not quite a Bloody Mary and not quite a Margarita.
Topped with a salt rim and a slice of dried tomato (made in-house), it is a one-of-a-kind drink that intertwines sweet and sour for a refreshing experience.
G/F, 32 Boundary Street, Sham Shui Po, Kowloon
Diamonds and Buttermilk from Shady Acres
On the slope of Peel Street, Soho, is the unassuming Shady Acres, a friendly bar and restaurant advertising "fine wines, stiff drinks, and good times". With quirky decor and a cosy interior, the bar gathers patrons from all walks of life in its intimate, dog-friendly location.
On the menu among Shady Acres' many fun cocktails is a spicy drink called Diamonds and Buttermilk.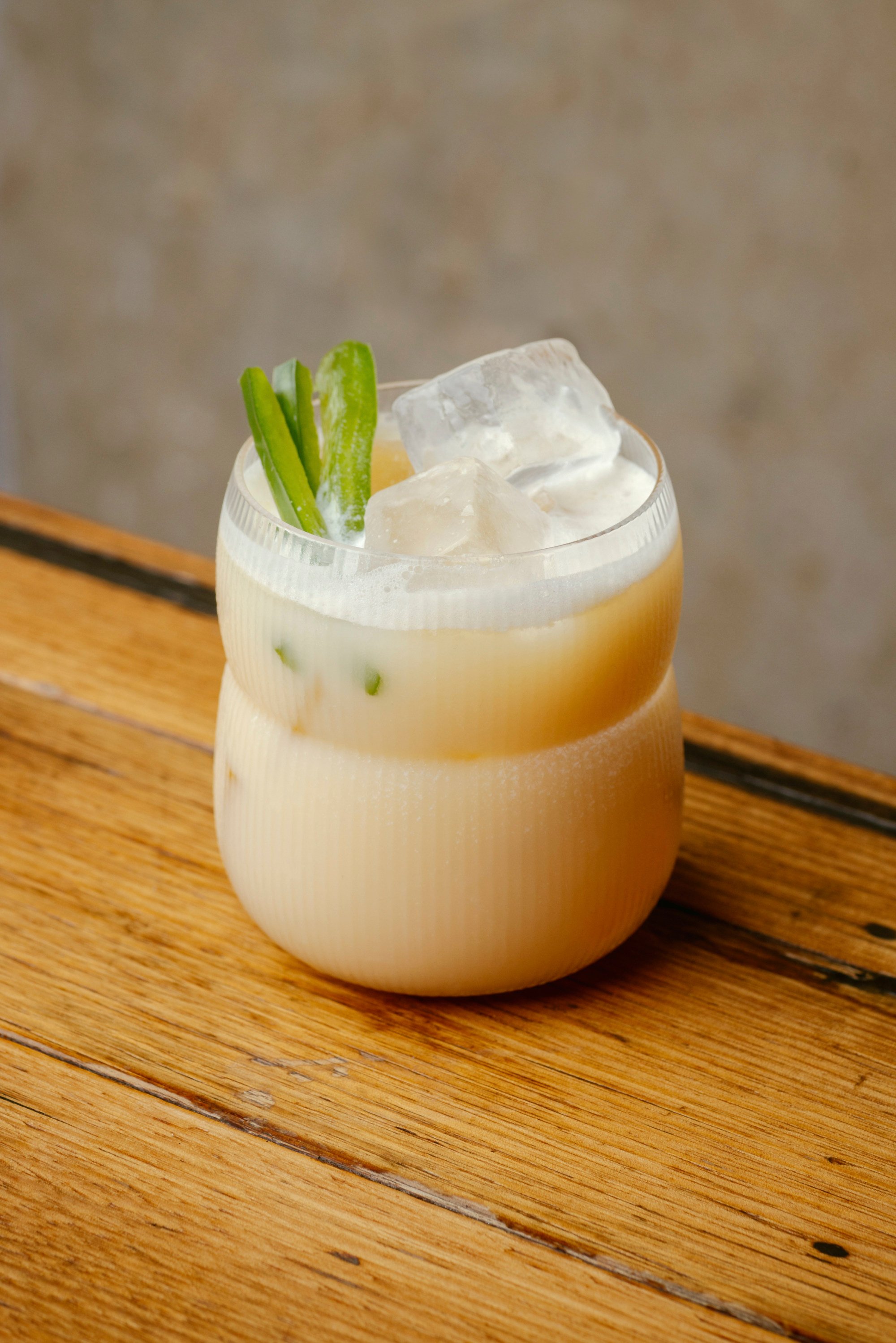 "We find that guests are always excited to try a new and spicy drink, but some worry it would overwhelm their taste buds," says Shady Acres' Alex Gilmour. "That's why we made this drink – it gives a kick of chilli with each sip, but it's tempered with grapefruit curd, so it's not too overpowering."
A mix of jalapeño-infused Avallen Calvados (an apple brandy), grapefruit curd, lemon juice and sugar syrup, Diamonds and Buttermilk is served on the rocks and garnished with julienned bell pepper for a light and fluffy finish that is perfect for those restful weeknights.
G/F, 46 Peel Street, Central
Spicy Rancho from Finding Daisy
Beneath a large, retro cinema sign and velvety red curtains is Finding Daisy, a theatre-themed lounge with drinks as romantic as its exterior on Elgin Street, Soho.
The bar's comprehensive menu of reimagined classics is largely inspired by and derived from the Daisy cocktail – a sour drink from the 1876 edition of How to Mix Drinks by Jerry Thomas that has since spawned its own cocktail family.
The Margarita is one such example. Named after the legendary restaurant Rancho La Gloria where the iconic cocktail originated, the Spicy Rancho is Finding Daisy's spiced-up take on the drink.
"What we did in this cocktail is we sous-vide tequila with jalapeño, where you get this nice kick of spiciness coming. The agave nectar is washed with cayenne for a spicy sweetener, topped with freshly squeezed pineapple juice, lime, and Aperol," Finding Daisy co-founder Rai Amrit tells us.
"The taste is well balanced between sweet and sour, but you get a kick of jalapeño at the end. We garnish Spicy Rancho with dehydrated pineapple and a half-glass rim with cayenne and salt, enhancing the taste."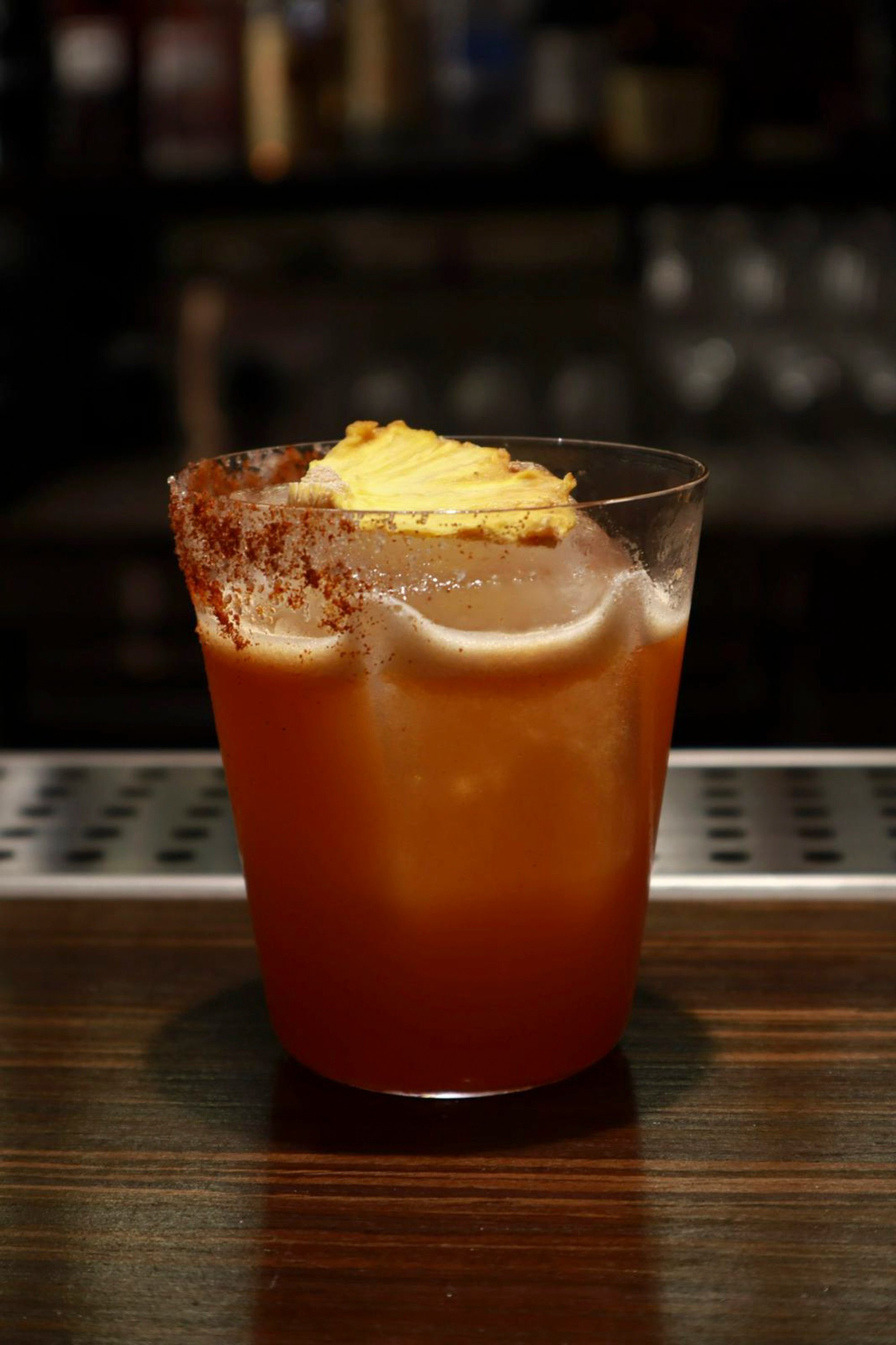 The drink has been the most popular cocktail on Finding Daisy's menu, widely loved for its flavourful character.
G/F, 16A Elgin Street, Central
A Moveable Feast from The Old Man
Literary enthusiasts are surely familiar with this pick. Tucked away in one of Soho's alleyways is The Old Man, named after Ernest Hemingway's 1952 novel The Old Man and the Sea.
Inspired by and paying tribute to the esteemed writer and prominent drinker, this themed cocktail bar on Aberdeen Street has a timeless interior, where an award-winning bar team serve up sophisticated concoctions with stories to tell.
A Moveable Feast is a savoury cocktail that is as intensely complex as Hemingway's 1964 memoir of the same name.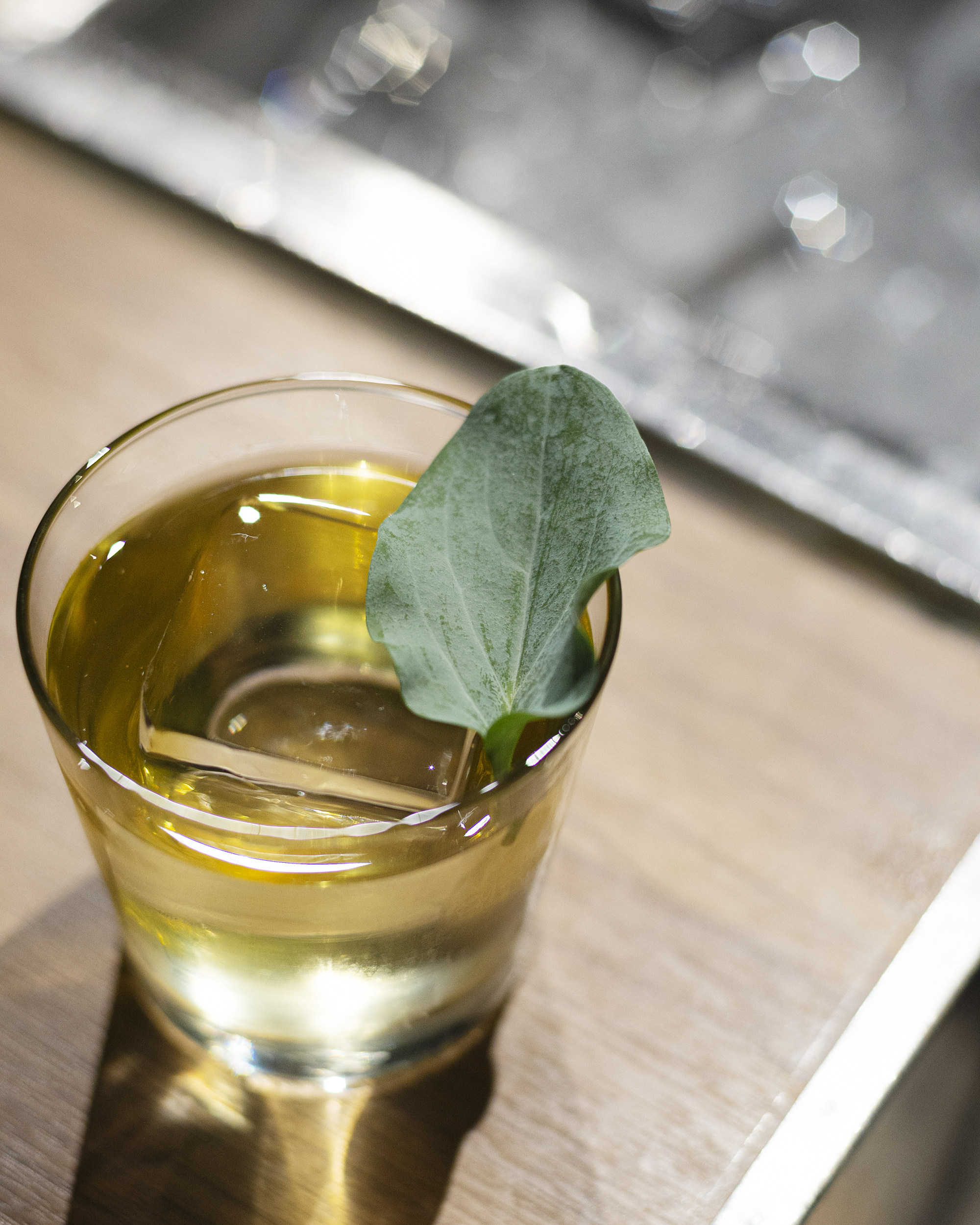 A rotary evaporator extracts the essence from clams, seaweed, salts and seawater, and the resulting liquid is distilled with vodka to provide an umami base that is then infused with spiced cherry tomatoes, coconut, basil and tomato seeds, and oyster leaf (a herb related to borage) for 24 hours.
The clear, yet well seasoned cocktail combines several distinct flavours that somehow still work in harmony.
"If you like balanced drinks with a more spicy aftertaste, The Moveable Feast will not disappoint," says Nikita Matveev, the bar's director of operations. "The combination of all the ingredients evokes a sense of mystery, but everything becomes distinct from the first sip."
LG/F, 37-39 Aberdeen Street, Central