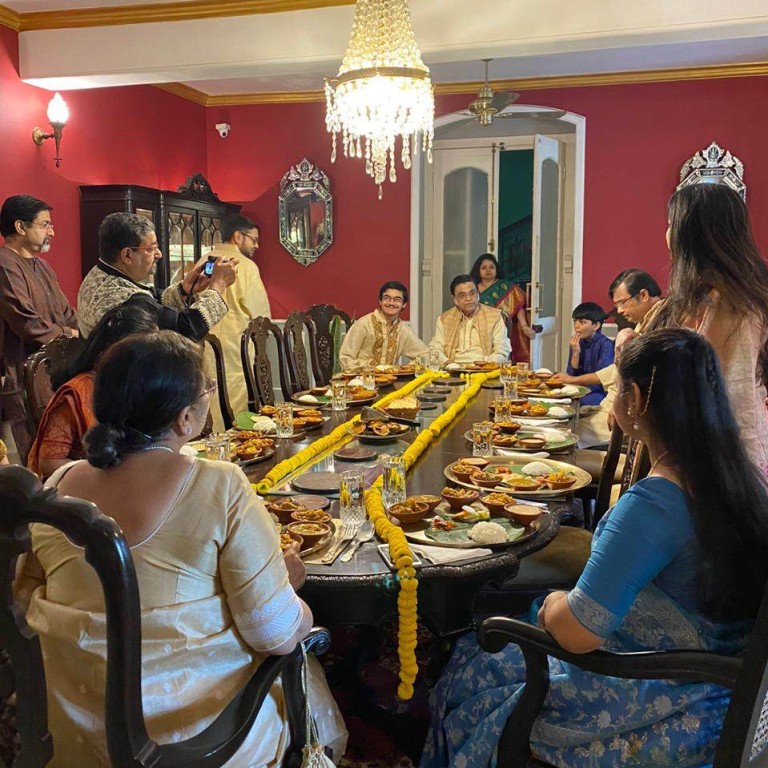 Meals fit for a king: in dining pop-ups and cookbooks, former royal families in India reveal secrets of the palace kitchen
Former maharajas and maharanis and their descendants are sharing recipes from their royal kitchens – serving food at their palaces and publishing cookbooks
From Gujarat in the west to Odisha in the east to luxury hotel restaurants, exotic and intricate dishes are wowing diners and reviving Indian cultural heritage
The grandeur and opulent lifestyles of members of Indian royal families have fascinated many for centuries. Their cuisine has intrigued gourmands and food anthropologists alike, because of the intricacy of its preparation and the exotic array of spices and ingredients dishes feature.
For a long time, the secrets of palace kitchens were kept under wraps. However, India scrapped former royal families' allowances and privileges in 1971, and many erstwhile royals are now sharing these secrets as they promote the gastronomic heritage of their former princely states.
Some are publishing cookbooks featuring hitherto unknown recipes, while others are collaborating with hospitality chains to curate pop-up dining experiences. Still others are showcasing royal dishes at their families' former palaces and using social media to tell the world about them.
One of these is Kumud Kumari, 82, the erstwhile maharani of Gondal district in the western Indian state of Gujarat, who has self-published a 136-page cookbook, Recipes Of A Maharani: Secrets From The Gondal Palace.
The cookbook covers 50 of her family's recipes perfected in their palace kitchens, including gems such as flavour-charged raw mango pickle; marmalades made from the fruit grown in their own orchards; Gondal chicken; and a curry of Indian cherries.
All these treats, the book mentions, were served in porcelain crockery or silverware ordered from London by Kumari's father-in-law, Maharaja Bhagvant Singh.
Many of these heirloom dishes are currently being served to guests at Kumari's heritage hotel, the Naulakha Palace in Gondal.
"We love to give visitors a taste of our ancestral food, some of which also finds representation in my book," says Kumari.
The book is dedicated to her mother, from whom she picked up her passion for cooking, as well as her grandfather.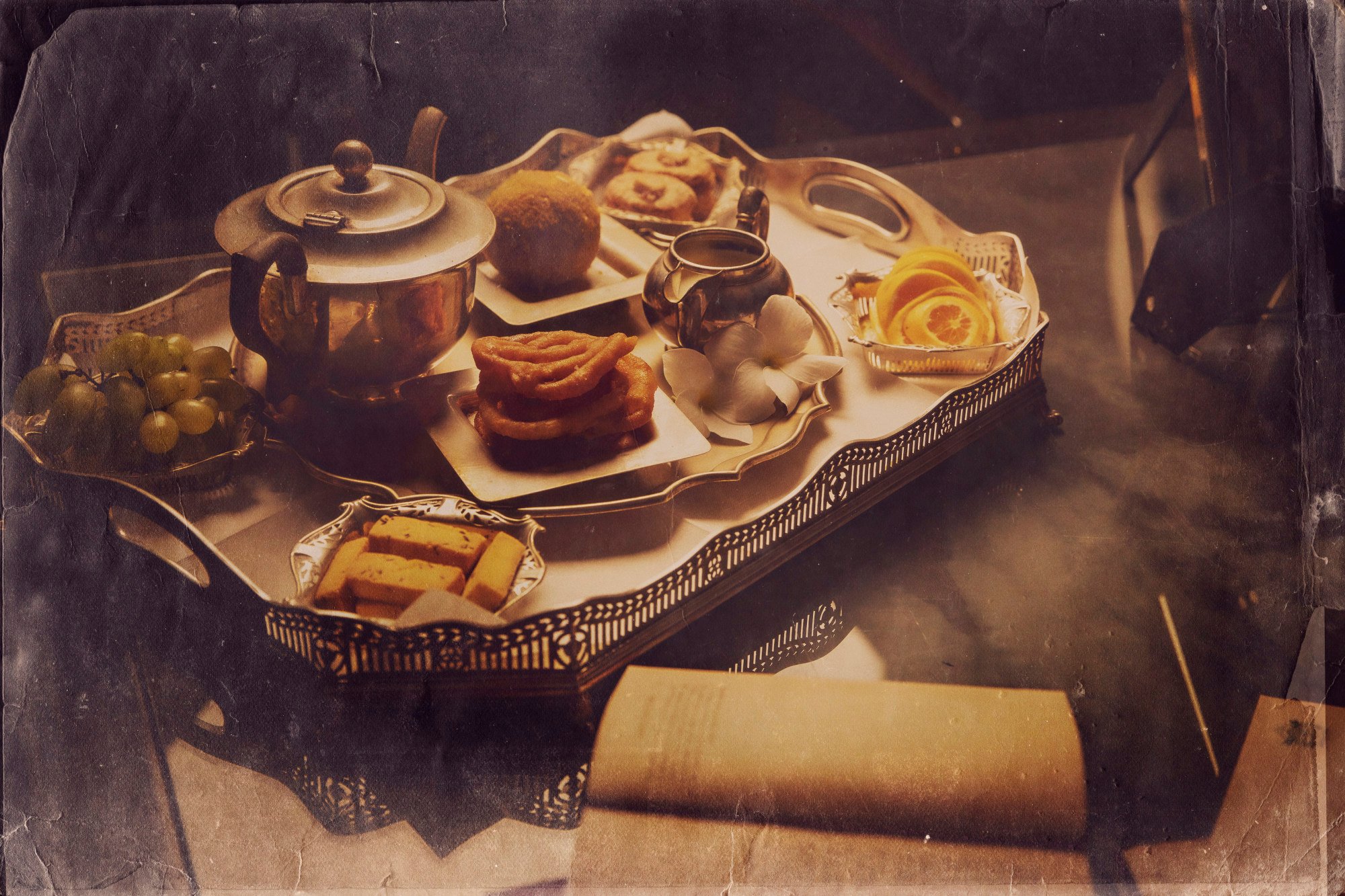 According to Akshita Bhanj, from the 48th generation of the Bhanj dynasty – erstwhile rulers of the princely state of Mayurbhanj in the eastern state of Odisha (formerly Orissa) – Indian royal families are custodians of South Asian heritage and culture.
"Food is an intrinsic part of our traditional storytelling," says the 28-year-old. "It breaks down barriers and brings people together while generating employment and keeping alive important customs and traditions."
Along with her sister Mrinalika, Bhanj opened the doors of her family property, the Belgadia Palace, as a luxury venue in 2019.
"We're showcasing our cuisine at the property as well as via integrated marketing media campaigns on TV shows like Raja Rasoi Aur Anya Kahaniyan [King, Kitchen and Other Stories] apart from our social media," she says.
At Belgadia Palace, guests can take a full-day dining package of three meals, including the Odia thali, a platter of the royal family's ancestral delicacies.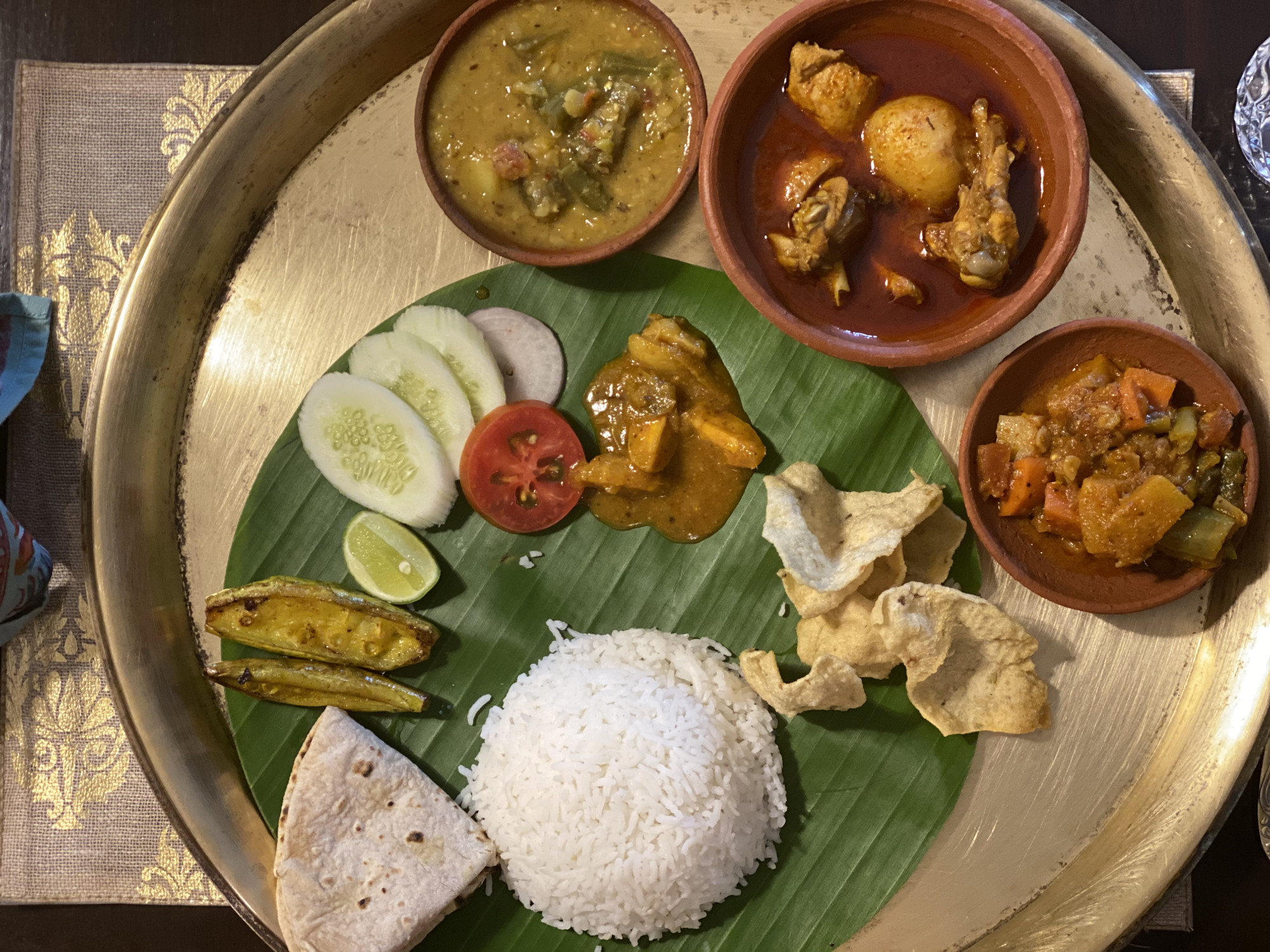 "This includes dishes such as bel shikanji (family home-made sherbet), millet roti (a flatbread) and mutton jhola [mutton in a thin gravy], among others," says Bhanj.
The thali also features an assortment of vegetables such as pumpkin, eggplant, potato and a wide variety of local gourds and their flowers, roots, stems and tubers.
"In Orissa, even today, rice is a staple and brief appearances are made by millets and maize in the royal kitchen," says Bhanj.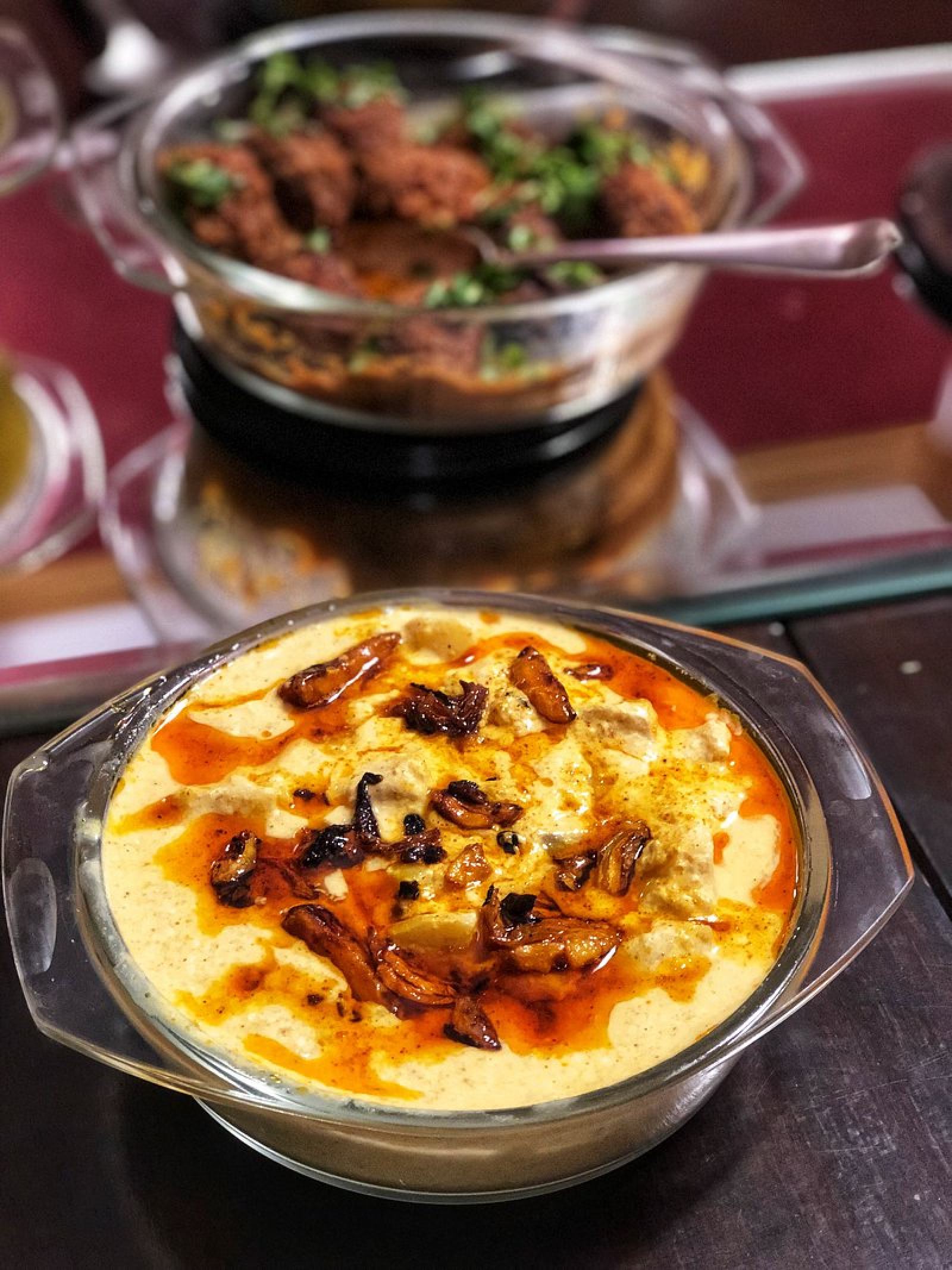 "Since the state has a rich sea body, palace meals often featured a variety of fish and seafood, especially crabs, all beautifully turned into curries, stir fries and fritters. All of these find representation in our thalis."
The Bhanjs still work with their ancestral family priests, whose recipes and cooking styles have been handed down from the 15th century.
They are also supporting local millet farmers to promote the grain in their cuisine, as it is the International Year of Millets.
"To make our recipes more climate-friendly, we buy local and seasonal and stock up daily," Bhanj says.
According to chefs, the trend of former members of royal families promoting their cooking can be likened to a revival of India's culinary heritage.
"Indian culture is rich in food habits and royal cuisines – be it Rajasthan's Jaisalmer, Mewar, or Jodhpur cuisine, Punjab's Patiala food, Hyderabad's Nizami cuisine, Kashmir's Wazwan or Mysore's Udayar vegetarian cuisine," explains Diwas Wadhera, executive chef at Eros Hotel in New Delhi.
The award-winning chef often works with royal families to showcase their cuisines in his restaurants.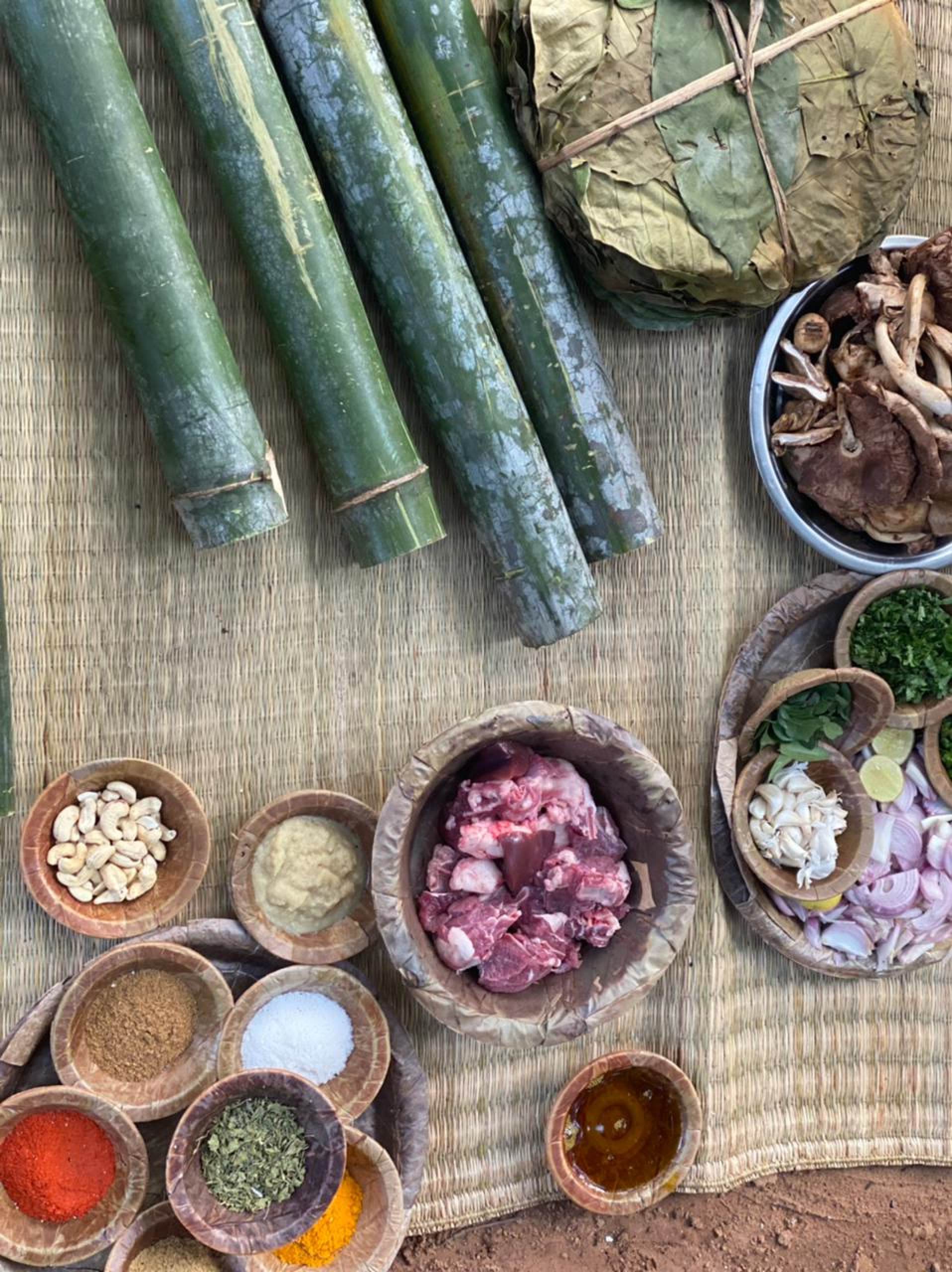 "Royal cuisines have left a big impression on contemporary Indian cuisine. The royal kitchens had big brigades of cooks and chefs working round the clock to cater to the powerful royal families.
"Such is the popularity of royal cuisine in popular Indian culture that our hotel has a dedicated restaurant by the name of Singh Sahib devoted to Maharaja Ranjit Singh-ji."
The restaurant's menu features the king's favourite dishes, including mogey wala murgh, tandoori bateyr, lagan ki champ, martabaan ke chooley, all of which are chicken dishes featuring exotic spices and cooked in the tandoor or on the stove in rich sauces.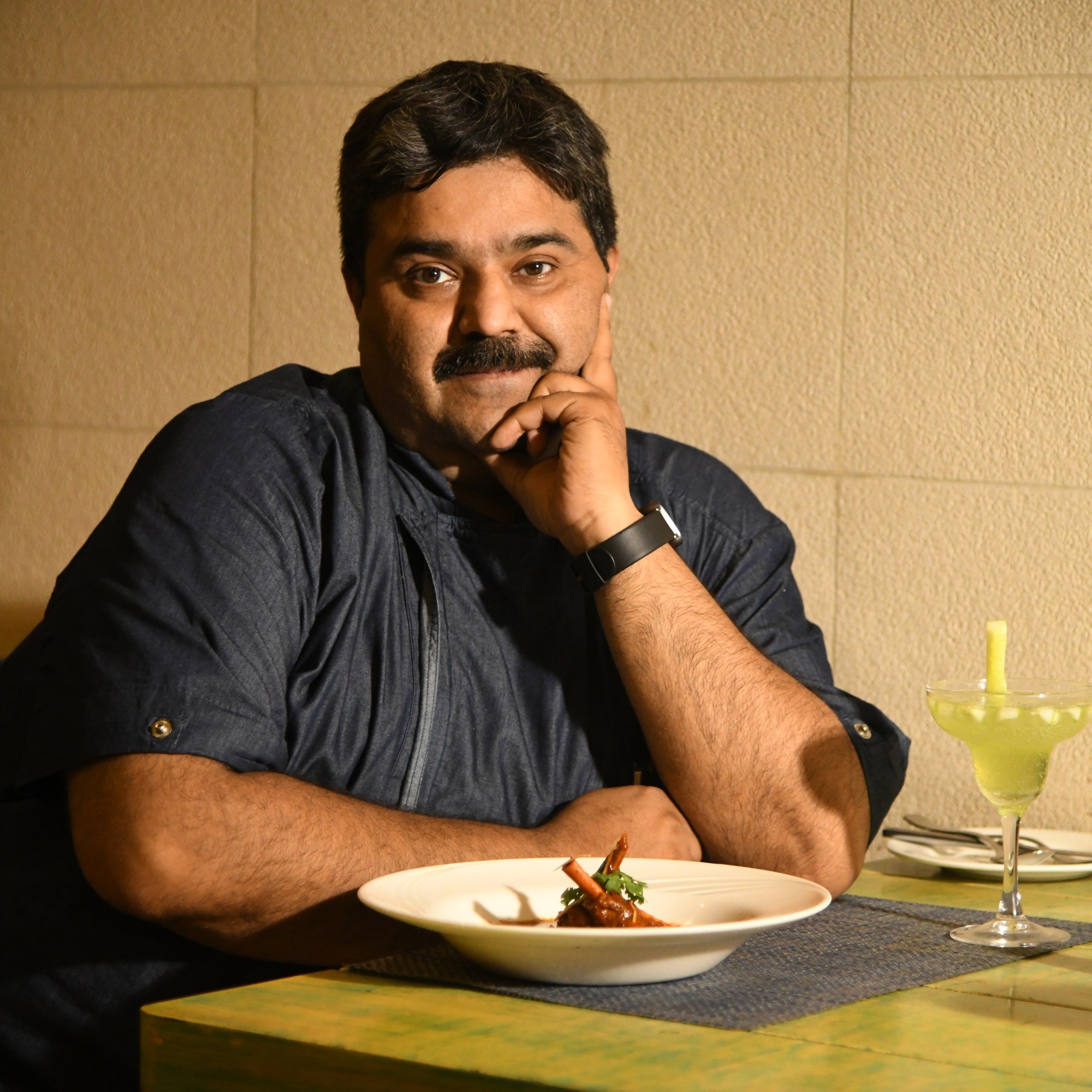 Wadehra predicts that, given the surge in the popularity of palace cuisine, royal families' partnerships with hotels will become more common, and even cover lesser known regions such as the northeast of India.
"The rise of gastronomic tourism, the popularity of boutique hotels and a penchant for offbeat travel among travellers augurs well for the future of royal cuisine," he says.
According to Jayathmika Lakshmi of the royal family of Sailana, in the central Indian state of Madhya Pradesh, food played a vital role among royal families not only as a source of nourishment, but also as a diplomatic tool.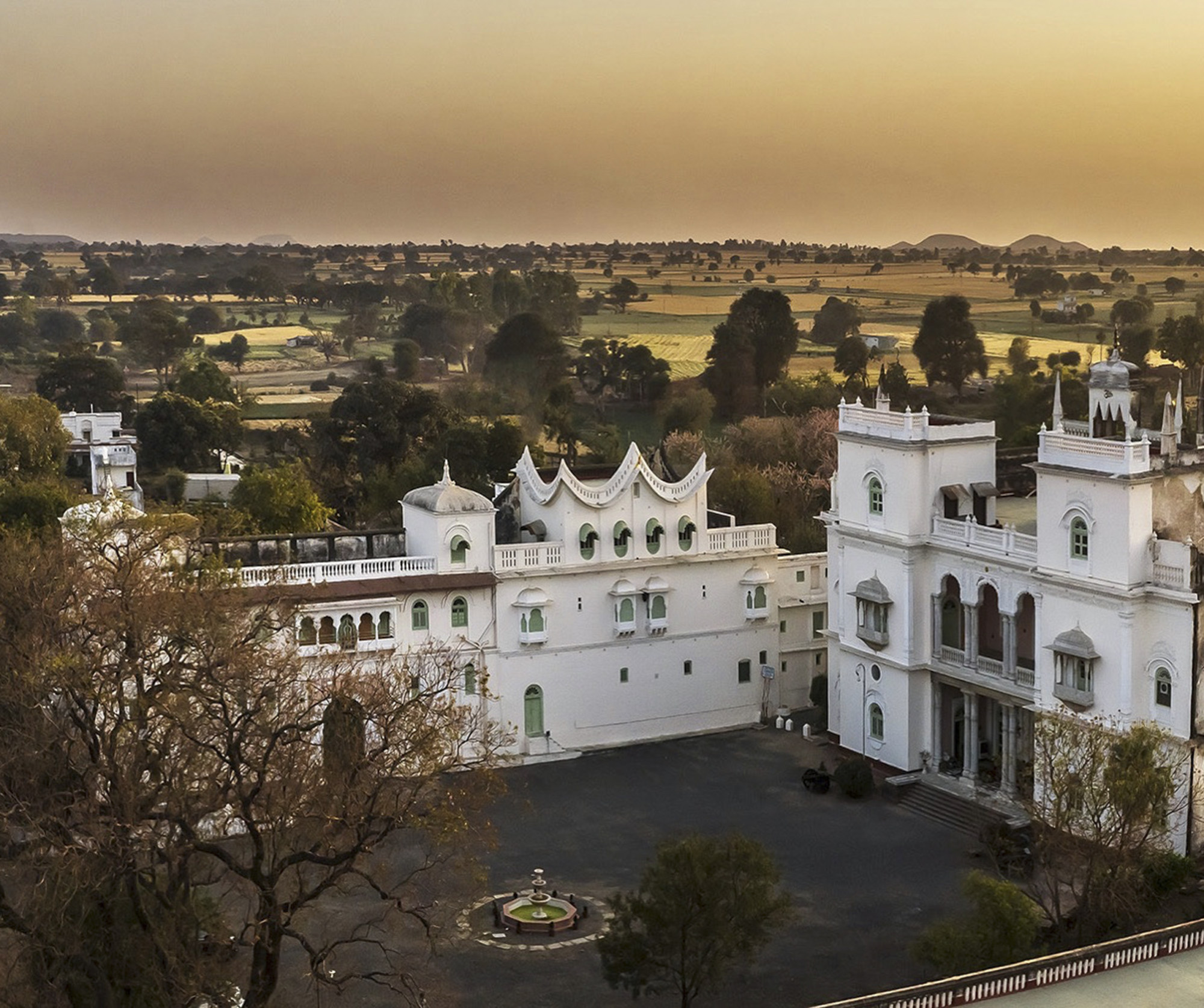 "Cuisine diplomacy of the erstwhile princely states – or breaking bread with fellow kings – was a hugely popular concept among royal families," the princess says.
"It was used to honour other contemporary rulers while helping bring down caste barriers and also facilitating strategic as well as matrimonial alliances among princes and princesses."
Lakshmi adds that her state was famous for its hospitality, cuisine and wine in the 18th and 19th centuries. Most of the recipes belonging to her ancestral kitchens are laced with exotic spices, rose petals, saffron and sandalwood powder. Some are showcased at the Sailana Palace, a heritage property owned and run by Lakshmi and her husband, Divyraj Singh.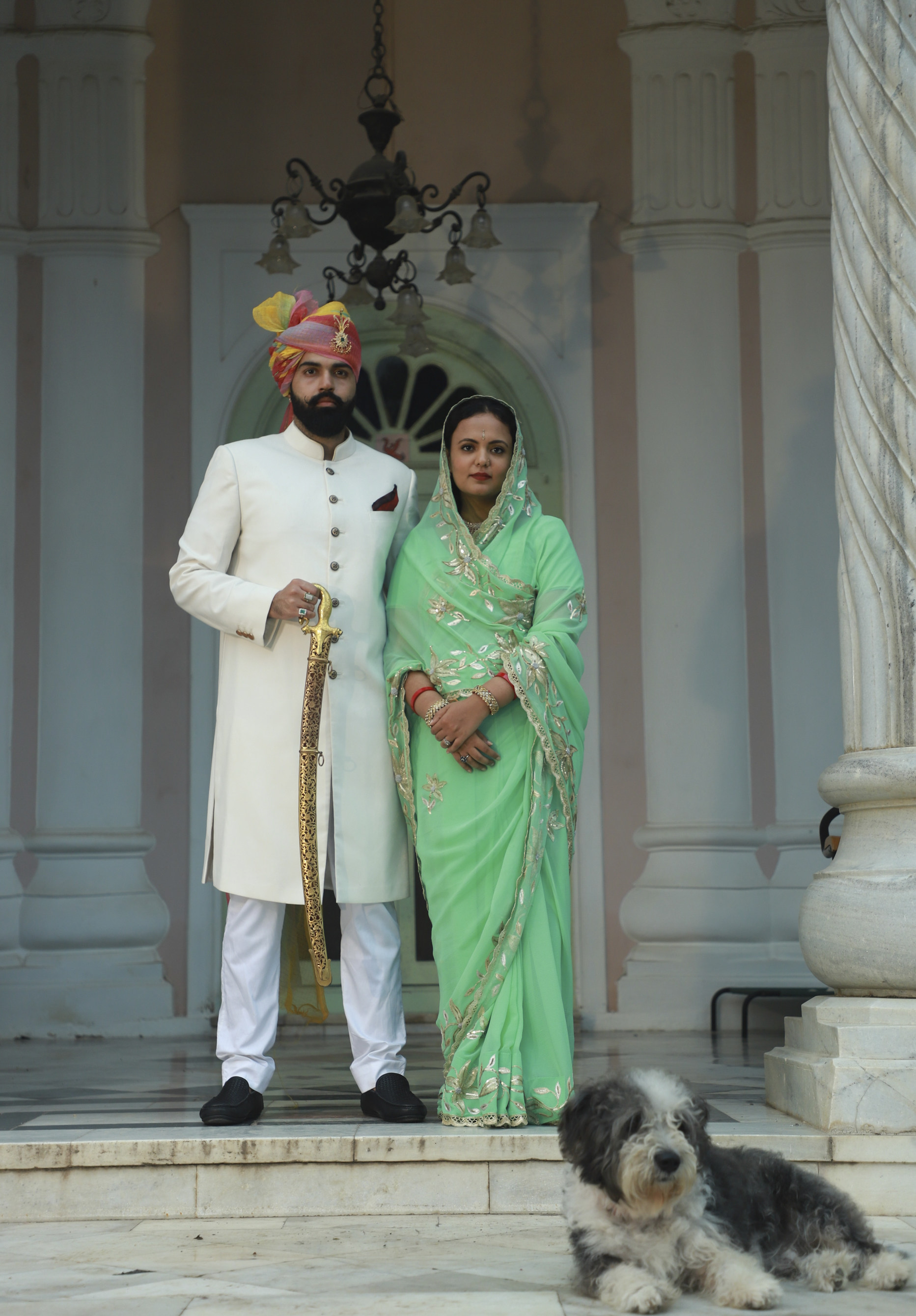 "Apart from street food, we also include dishes like the Sailana seekh kebab korma [mutton in an intense gravy], a signature of the royal kitchen that people come from near and far to savour.
"We also do a royal thali that contains dishes like korma khada masala [mutton cooked in whole spices]; spice-infused dal [lentils]; flatbreads crafted from local grains; and rice pudding cooked in rose petals."
To popularise their family's cuisine, Lakshmi's father-in-law, Vikram Singh Sailana, a great cook himself, collaborates with luxury hotels to offer curated meals through food promotions and pop-ups. A cookbook compiled by Lakshmi's husband's grandfather – Cooking Delights of the Maharaja – is an inspiration for many of the dishes.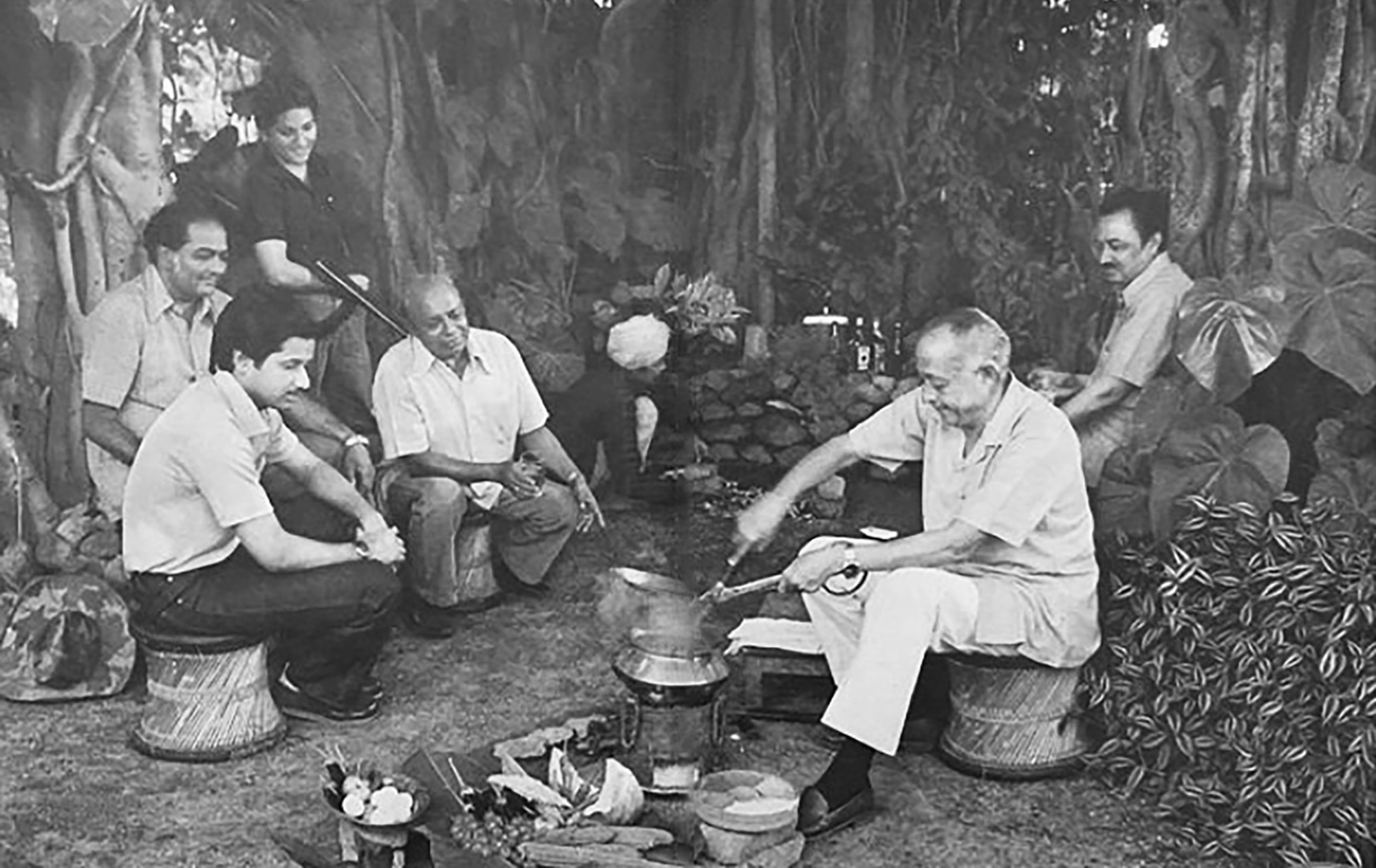 Shailaja Katoch, of the Kangra royal family in the northern state of Himachal Pradesh, who hosts dining pop-ups to promote Kangra cuisine, emphasises that the kitchens of the kings were not just places that satiated hunger.
"They kept important traditions and customs alive. For instance, the original innovators of food in the Kangra region are a community of Brahmin cooks called bawarchis, commissioned to cook at weddings and special occasions," the princess says.
"Over the years, the community has created a standard repertoire that can be made only at a function. When we serve this food at pop-ups, we hire these people so diners get an insight into this important culinary tradition."
Katoch adds that her team also does a "Dham lunch", preparation for which begins the day before because it involves slow cooking.
"We offer a delicacy for every occasion, each boasting a distinctive style of cooking to go with the extensive repertoire. It is served in courses to people who sit on the floor and eat off plantain leaf plates which are biodegradable. You can call it the origin of sustainable dining."
Food anthropologists say that, apart from creating a new revenue stream for erstwhile royals after they lost the right to levy taxes on land they owned in the 1970s, such enterprises also inform people of the links between statecraft, politics, culture and society.
Kurush Dalal, a Mumbai-based food anthropologist, says that once these recipes are retrieved, adjusted for contemporary palates and standardised, they can be served in restaurants to attract patrons with their novelty.
"They also become signature dishes at landmark restaurants for the VVIPs," he adds. "Large segments of NRIs, or non-resident Indians, attracted towards India's culinary inheritance, are also a target audience."