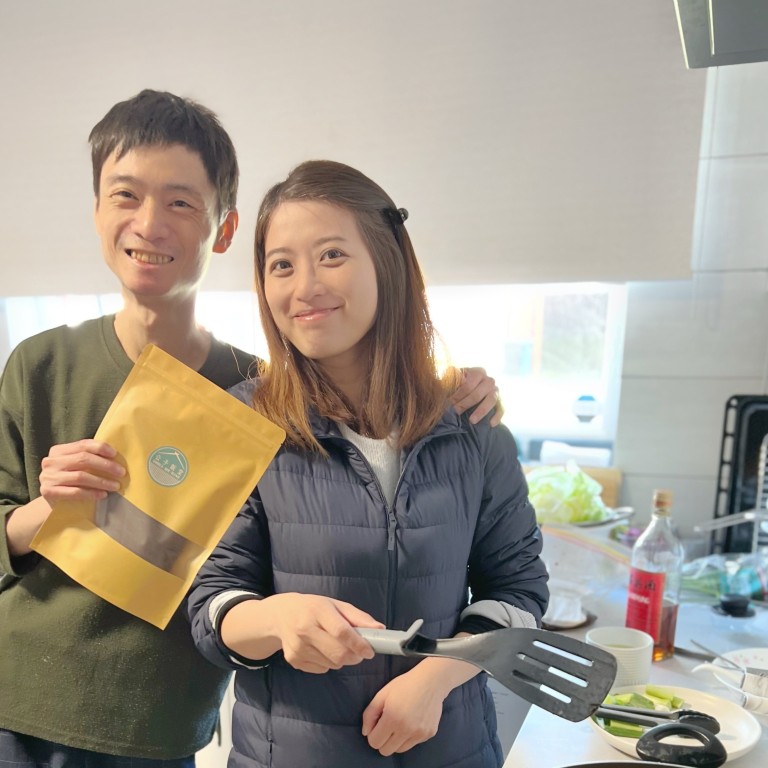 'I felt I could do better': food writer Isaac Lau on making chilli sauces for homesick Hongkongers in the UK
Isaac Lau is a food columnist and restaurant consultant in Hong Kong who recently migrated to the UK; as a cancer survivor he was leery of Covid-19 vaccines
From his Manchester home, he has started his own business making spicy chicken pot sauce and chilli oil that caters to fellow Hong Kong migrants
Migration from Hong Kong to countries such as the United States, the United Kingdom, Canada and Australia has been documented regularly in popular culture, as the subject of dramas and even comedies such as An Autumn's Tale (1987) and It's a Mad, Mad, Mad World II (1988). A 1988 album by pop star Danny Chan was titled Even the Gods Migrate.
Mass migration out of Hong Kong slowed after the dawn of the new millennium, before a fresh wave of migration started in 2022, especially to the UK when the country offered British National (Overseas) passport holders the conditional opportunity to settle there.
There are many stories about Hongkongers having a hard time adjusting to life in Britain, but one recent immigrant has started a thriving small business selling spicy chicken pot sauce in a period of transition and hardship.
For the uninitiated, spicy chicken pot is an easy make-at-home dish where you mix a usually store-bought sauce with chicken and onions in a pot. When most of the chicken is eaten, the broth is added to the pot to make a delicious base for hotpot.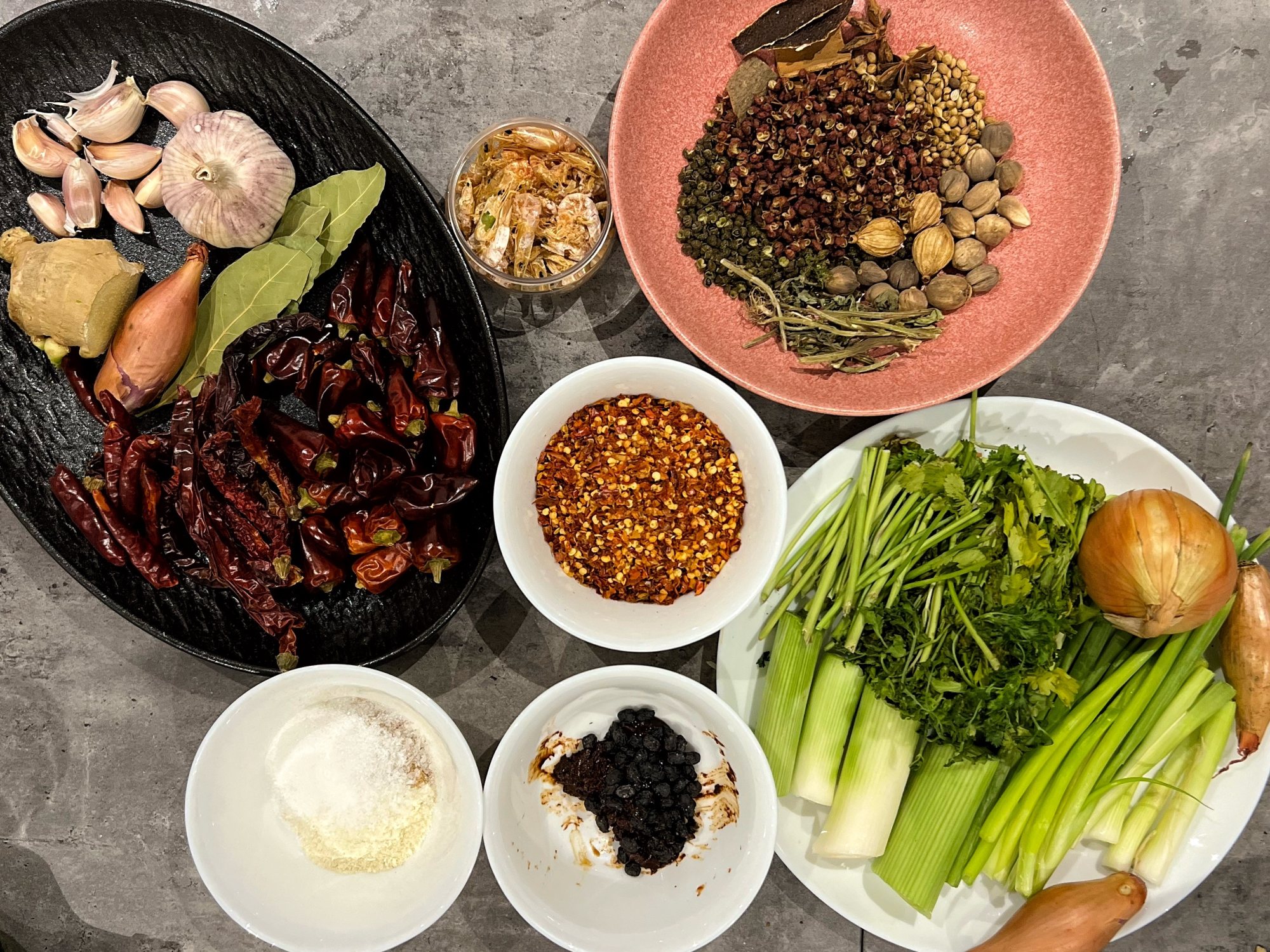 A survivor of stomach and intestinal cancer in his teens, and again in his 40s, Isaac Lau decided to move to the UK because he did not want to get vaccinated.
While he is technically not immunocompromised, he did not feel comfortable getting Covid-19 vaccinations because of his medical history.
"There were a lot of restrictions in Hong Kong because of the vaccination requirements," he says, referring to the then-mandatory use of the vaccine pass to enter venues such as bars and restaurants. "I felt there were more options in the UK. I could at least go out and eat at a restaurant there."
As for how he came up with the idea to sell spicy chicken pot sauce, Lau says that the chilly and humid weather in Manchester, where he eventually settled, had a lot to do with it.
"Naturally, a lot of homesick Hongkongers were craving spicy hotpot to warm themselves up," he says.
"My friend gave me a packet of commercial spicy chicken pot sauce and the flavours weren't good. I felt I could do better."
Lau created a home-made sauce for his friends to try and the demand just grew from there. Within a matter of months, Lau began producing spicy chicken pot sauce and chilli sauce on a bigger scale, calling his brand Shall We Dine. "I just filled 700 orders before I left the UK," he says when we meet during his recent visit to Hong Kong.
When he still lived in Hong Kong, Lau was a columnist for Ming Pao and Marie Claire; he also worked as a restaurant consultant, and once helped organise a 100-table poon choi (communal hotpot) gala dinner for Lunar New Year.
At the beginning of the pandemic, Lau helped private kitchen The Tasting Court, in Happy Valley, launch its own line of chilli sauce. During this time, Lau learned from the best, even going on a research trip to Chengdu in Sichuan province, southwest China, with famed chef Kenny Chan of the now closed Sichuan Lab.
"After my time spent with some of the best Sichuan chefs in Hong Kong, I personally felt that the traditional Sichuan spice base is aromatic, [but] it could be even better by enhancing the flavour of the base notes," says Lau. "So I added my own mix of Hong Kong-style chu hou paste (made from soybeans garlic, ginger and sesame seeds) and spicy bean paste to fill out the flavour profile."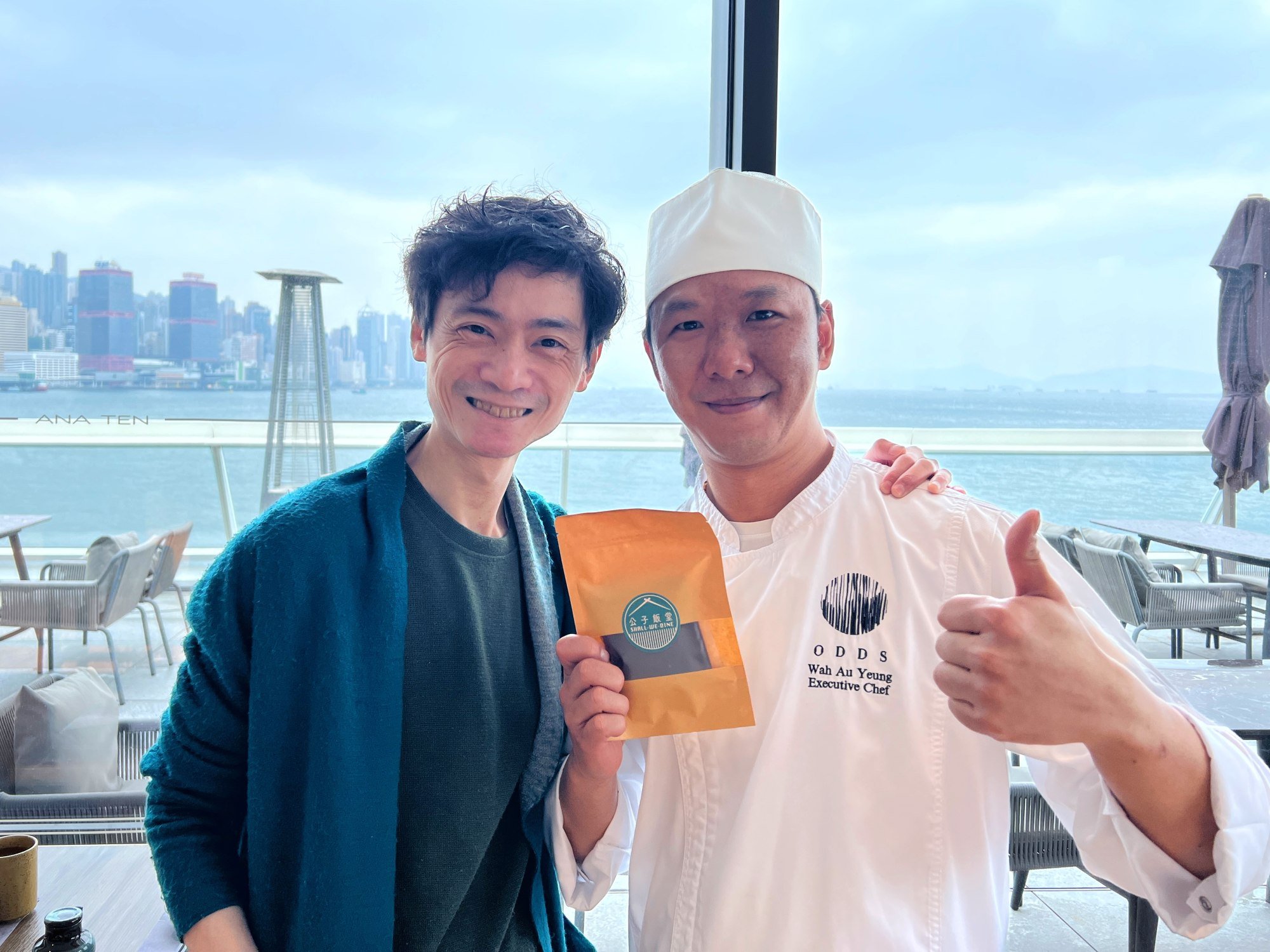 From Manchester, he began receiving orders from as far north as Leeds, and as far south as Brighton – plus plenty from London.
"Basically, wherever there are Chinese people I've received orders from there. I'm currently in talks with an Asian grocer called Village Shopper near Oxford for Shall We Dine's spicy chicken pot sauce to be sold."
Lau says that authentic Sichuan flavours aren't readily available in the UK because there are some ingredients that just aren't sold there. "One ingredient is two thorns pepper, which is sold in Sichuan and Hong Kong but I couldn't find it anywhere in the UK," he says.
"The other is rod chilli, which is where Sichuan sauce gets its kick from, and quality Sichuan pepper. I had to find access to these ingredients before I could even think about making this sauce. I have to send it back from either Hong Kong or Chengdu."
Logistics was one of Lau's biggest challenges. Coming from Hong Kong, where courier services are abundant and Hongkong Post is reliable, Lau realised the challenges of using delivery services covering a bigger country.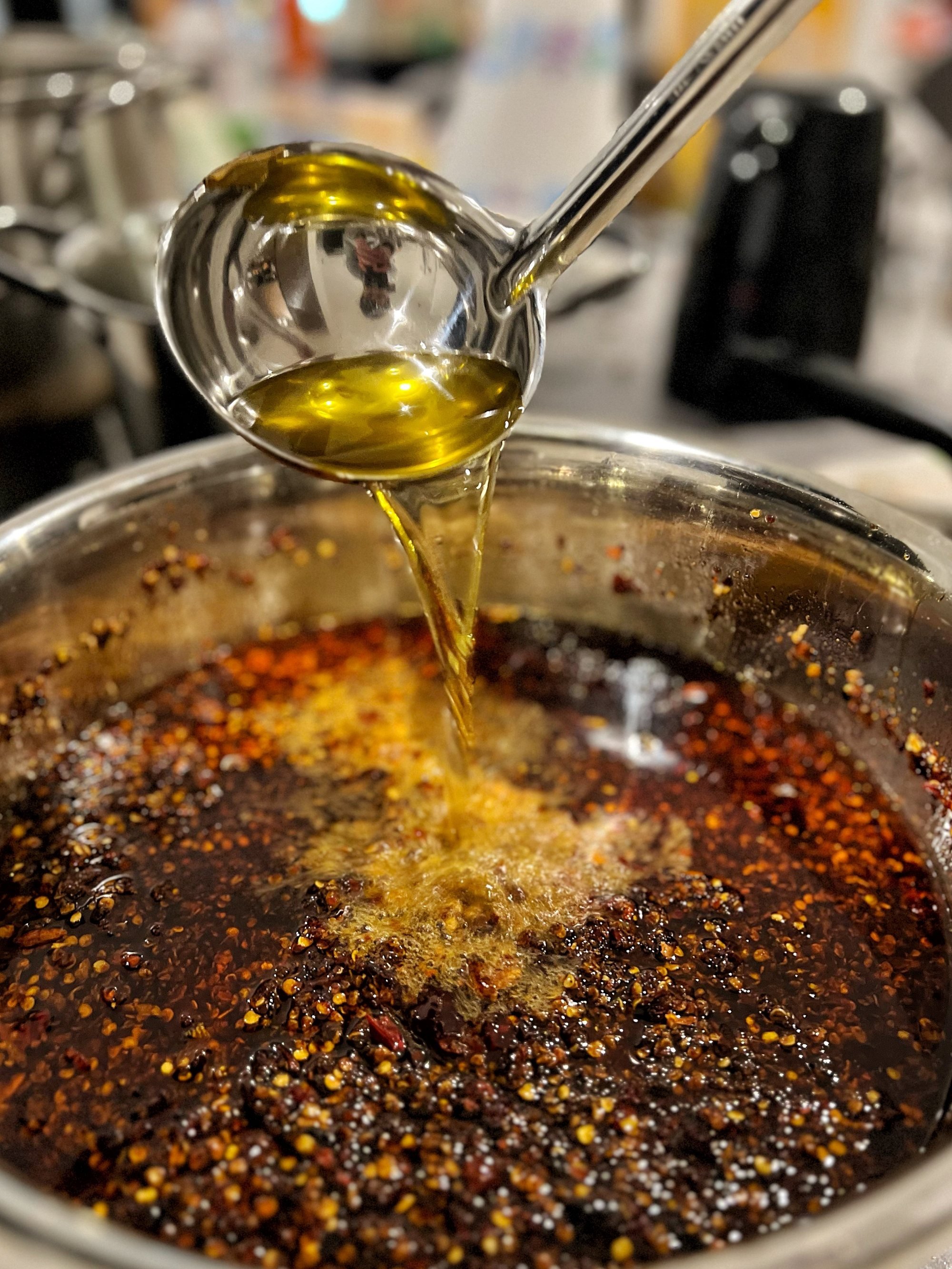 "I had to navigate how different services work better for different areas. The first six months of business, I used up a lot of capital trying which services worked for which area.
"Sometimes I could get my money back but sometimes I have to take a hit in losses – but, either way, I had to make a new batch of sauces or reorder my inventory."
Working with hot oils also presented a work hazard that Lau had not experienced as a career writer in Hong Kong. One day he burned his hand using the high temperature oil he was working with and experienced the UK's National Health Service for the first time.
"I never experienced waiting a full day at an outpatient clinic before. It was unfortunate that the UK was going through another Covid wave at the time and my burn wasn't considered an emergency," he says. "In the end, I was just given some burn cream and told to go home."
Although he had a partial gastrectomy – in which a section of the stomach is removed – as part of his cancer treatment, Lau did not let this get in the way of making the best product for his clients.
"I have to try each batch of chilli sauce that I make and, every time, I get a stomach ache," he admits. "My doctor has told me this is bad for my health but what can I do? I have a lot of support from my friends and customers and I don't want to let them down."
Lau has obtained a licence to manufacture these sauces at home, but to fill the orders that he has on hand, he needs to expand and automate. "That is one of the things I want to look into when I return to the UK," he says. "At home I do it all myself with two pans and two pots. The entire process is very labour intensive."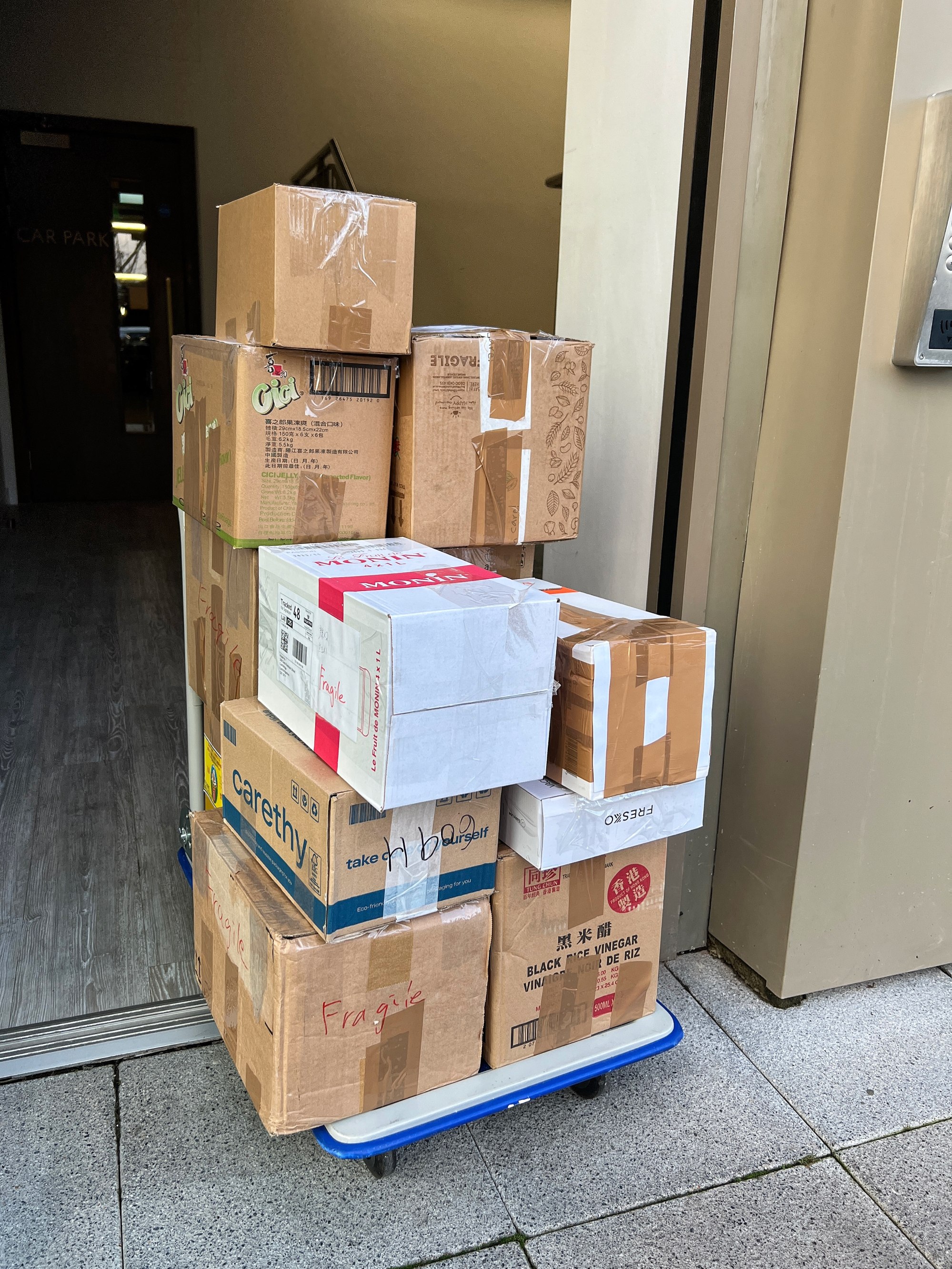 Apart from expanding his current business to manufacture more sauces, Lau has bigger long-term goals for this life in the UK. "There is a general sentiment in the UK that Chinese food is cheap and not very delicious. I have covered food in my whole career as a journalist and writer in Hong Kong, [and] I can passionately say that is not the case.
"One day, if I have the resources, I want to start an institution on the education of Hong Kong cuisine. This is many generations of knowledge that I feel we need to carry the torch for. I want to preserve the flavours of our city for the next generation of Hongkongers in the UK," he says.
Hong Kong cinema has had a bit of a renaissance in the past couple of years and it has been human interest stories about the daily lives of Hongkongers, such as Drifting and Hong Kong Family leading the way. In the next decade, when popular culture starts reflecting on this current migration wave, Lau's story could be an inspiration for a story about resilience and adaptability.