Opinion
On the Menu
by Charmaine Mok
On the Menu
by Charmaine Mok
Is it time to get excited about in-flight meals, as airlines try their hand at fine dining, or is it all pie in the sky?
After years of spoiled or foiled plans, air travel is bouncing back, and some airlines are working on improving their in-flight meals
Even beleaguered Hong Kong carrier Cathay Pacific is putting on its game face, collaborating with Michelin-star restaurant Duddell's on its premium menus
When the
quarantine restrictions in Hong Kong were scrapped
and one could freely fly in and out of the city without having to paying the equivalent of a small mortgage to be stuck in a shoebox-sized space for up to three weeks upon one's return, it was a whole new world.
One of the earliest signs of travel recovery from Hong Kong was when people started posting the same damn photos of the famed dan dan noodles at the Cathay Pacific airline lounges again.
While not everybody could be uploading an enviable photo of their legs stretched out in business- or first-class seats, the tiny bowl of chilli-speckled broth and thin wheat noodles was a good enough sign of your frequent-traveller status.
For many of us, the thrill of travelling again may have softened our distaste for the aeroplane meal. We're just so happy to be up there that we may not notice that the cost-cutting continues for our beleaguered airlines.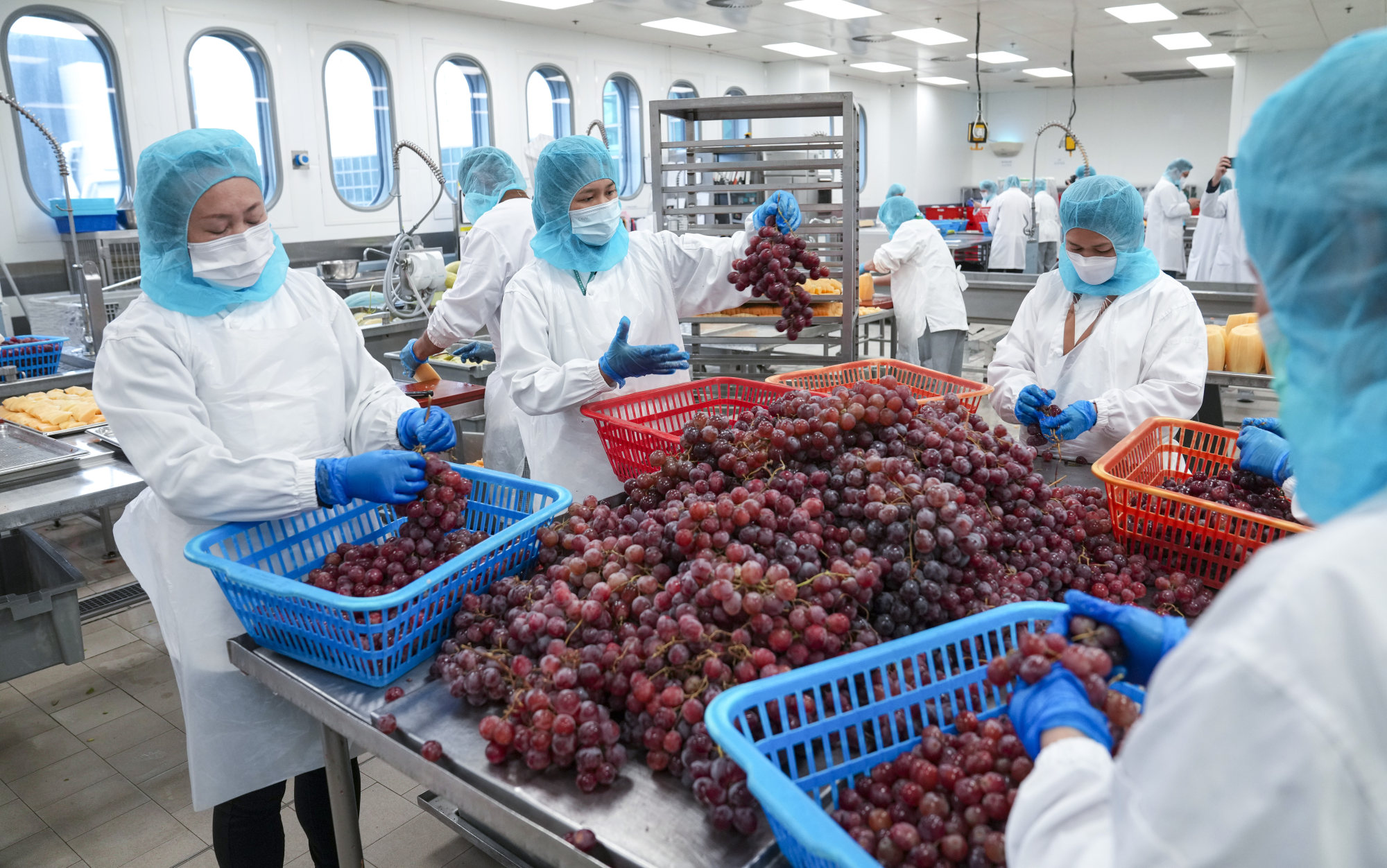 A cabin crew member recently confessed to me that it's all smoke and mirrors, where smaller portions or lower-quality food can be made up for with a big smile and more flourishes when it comes to plating and service (wait, doesn't that happen on the ground too?)
Pre-Covid, I was a big fan of hacking the airline meal while sat in economy. Back in the day, those in the know would put in their request early for the Hindu vegetarian meal – punchy curry and pickles work great on dulled taste buds in the air, and it always seemed better to eat identifiable vegetables rather than mystery meat.
When Hong Kong International Airport's food court was thriving, I'd also pop over to get an order of freshly fried chicken tenders and have it packed up in my collapsible silicone lunchbox.
It was the perfect protein to accompany my "raw vegetarian" airline meal, essentially a load of crudités and fresh fruit. The other added bonus would be that your special meal would be served before anyone else's, too.
Knowing what I was going to get in the air meant that at least that was one meal that went unwasted. According to a 2020 study by researchers at Loughborough University in the UK – titled "Why Is Airline Food Always Dreadful? Analysis of Factors Influencing Passengers' Food Wasting Behaviour" – 5.7 million tonnes of cabin waste were generated on airlines in 2017, 80.5 per cent of which was leftover food and drink.
In their study, which took responses from 33 frequent fliers, the foods most often wasted in airline meals were the salads, biscuits and bread – respondents cited the 'cold' temperatures and 'dry' textures.
This doesn't stop airlines constantly trying to level up their in-flight offerings. Celebrity chefs have lent their names to mile-high menus around the globe, and restaurant collaborations are a clever marketing strategy to raise the profile of both parties.
Having previously partnered with restaurant groups and Hong Kong culinary icons (such as Mak's Noodles, which lends its name to the wonton mien served on its business- and first-class flights), Cathay Pacific recently announced a big collaboration with one-Michelin-star Cantonese restaurant Duddell's on specially designed menus for its premium class cabins in 2023.
I'd never seen so many people excited to eat aeroplane food till I attended the airline's menu launch, held at Duddell's late last month. To be fair, what we were served was naturally calibrated to be enjoyed at a regular altitude, and plated in larger sharing portions rather than the tinier crockery that fits on a tray.
You can tell how some dishes, like the surprisingly spicy hot and sour noodle soup with barramundi fillets and pickled mustard greens, would work on an incapacitated palate; the same for something rich and fatty like the braised pork belly cubes with radish, served with a vegetable and salted fish rice.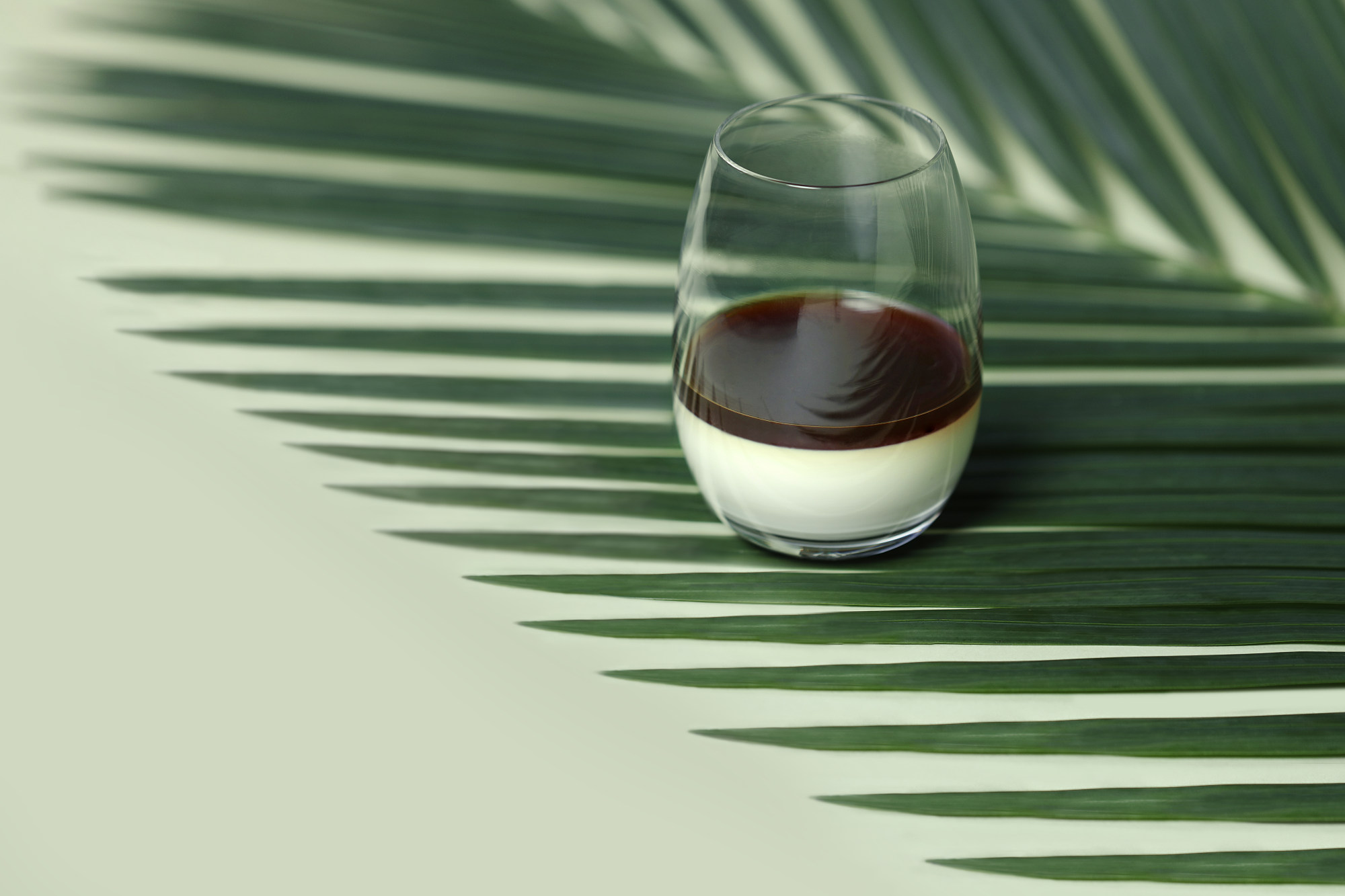 Duddell's signature ginger milk pudding, which goes all in on the spicy ginger notes, would most likely survive the cabin environment.
It's common knowledge that your senses are dulled by altitude and lack of humidity in flight, so it will be interesting to see whether the dishes have the same effect in situ.
Naturally, I'd have to wait until I get a chance to turn left, instead of right, upon boarding to tell everyone if the food tastes as good in the air as it does on the ground. Until then, I'll be boarding every flight with a cup of instant noodles, just in case.