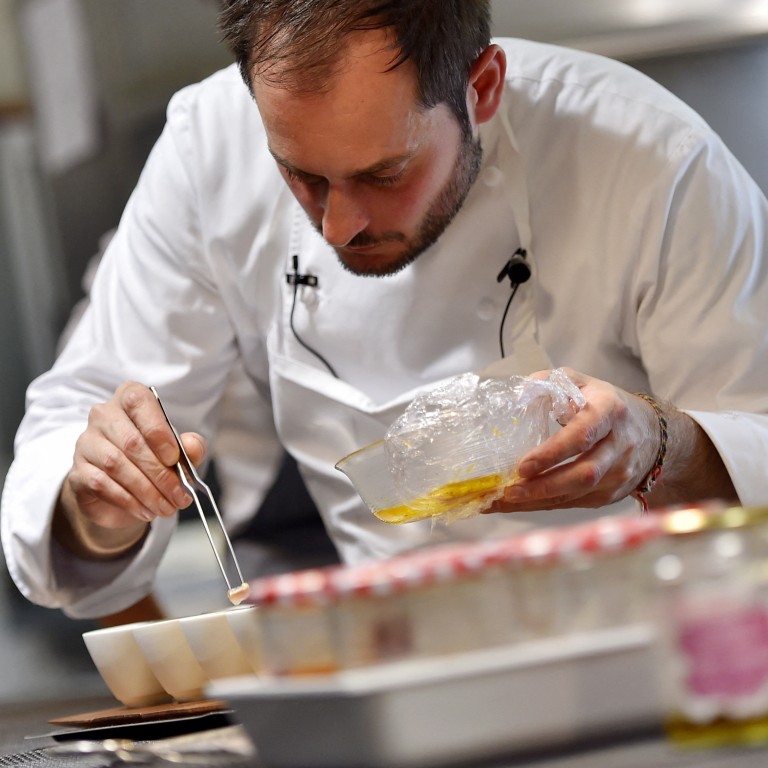 'We are cooking out of our home': newest 3-Michelin-star restaurant in France joins shrinking band of elite places to eat in publisher's latest guide
The 2023 Michelin guide for France features 29 three-Michelin-star restaurants, down from 31 in the last edition, and 44 newly awarded stars, most beyond Paris
The only new three-Michelin-star restaurant is run by a husband-and-wife team on an island off the west coast of France so small it feeds 20 diners per service
The dining scene at the top of the French food chain is shrinking.
This year there are 29 three-Michelin-star restaurants in France. Last year, there were 31.
La Marine, a fish and seafood specialist on Noirmoutier island off the west coast of France, was the only new fine-dining spot awarded the top ranking in the publisher's latest guide for the country, launched on March 6 in Strasbourg, eastern France.
La Marine's chef Alexandre Couillon and his wife, Celine, joined the elite circle by impressing Michelin inspectors with two dishes they called "monuments to modern cuisine". These were braised mackerel with beetroot and parsley foam and a crispy buckwheat dessert, made with caramel mousse, candied citrus fruit and sea lettuce sorbet.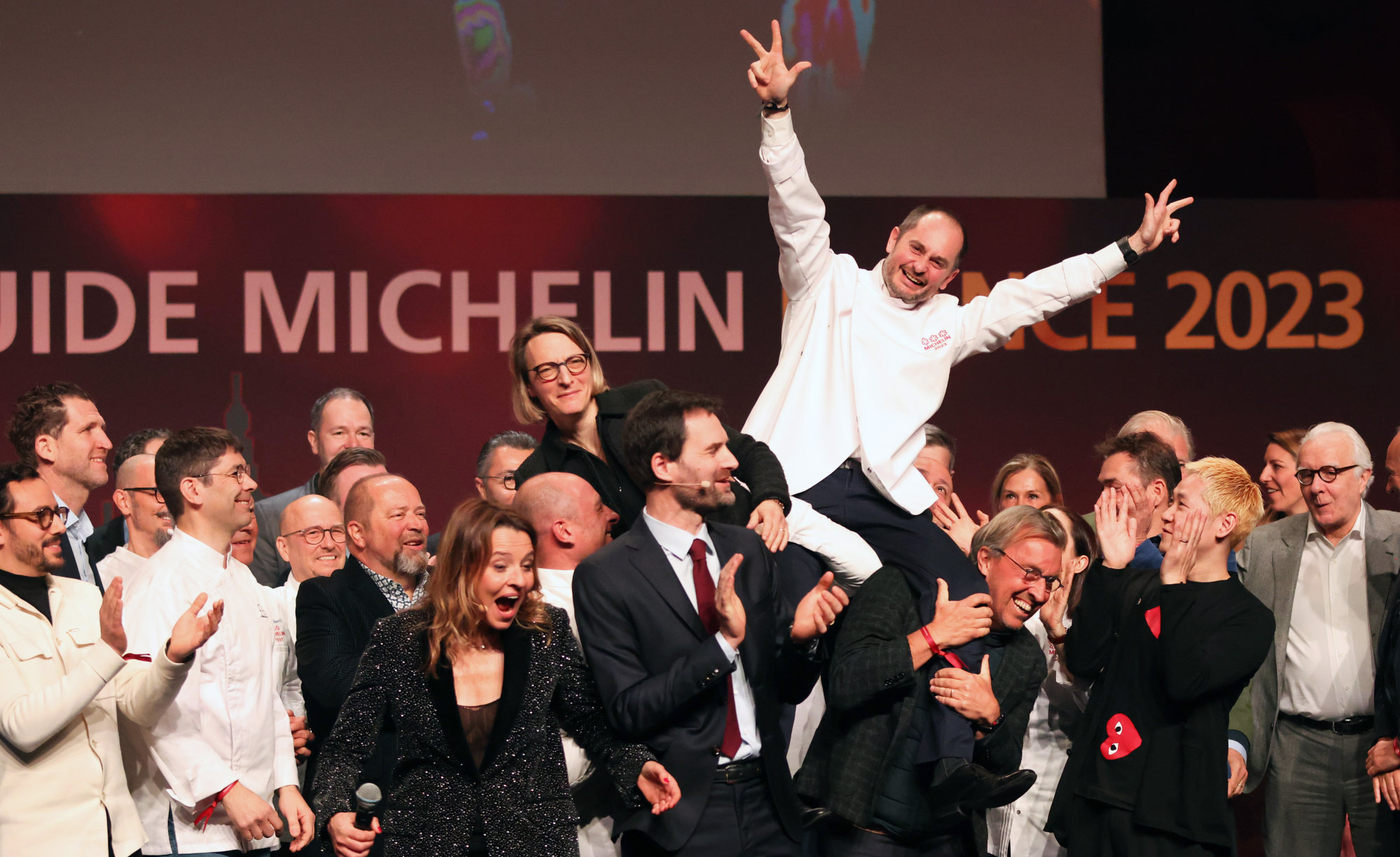 "This is incredible because we are a really small restaurant cooking out of our home using fresh local ingredients," said Couillon after the ceremony.
He and his wife took over his parents' fish outlet in 1999 when they were 23 years old, turning a simple restaurant serving tourist fare in the summer months into a gourmet phenomenon open nearly year-round.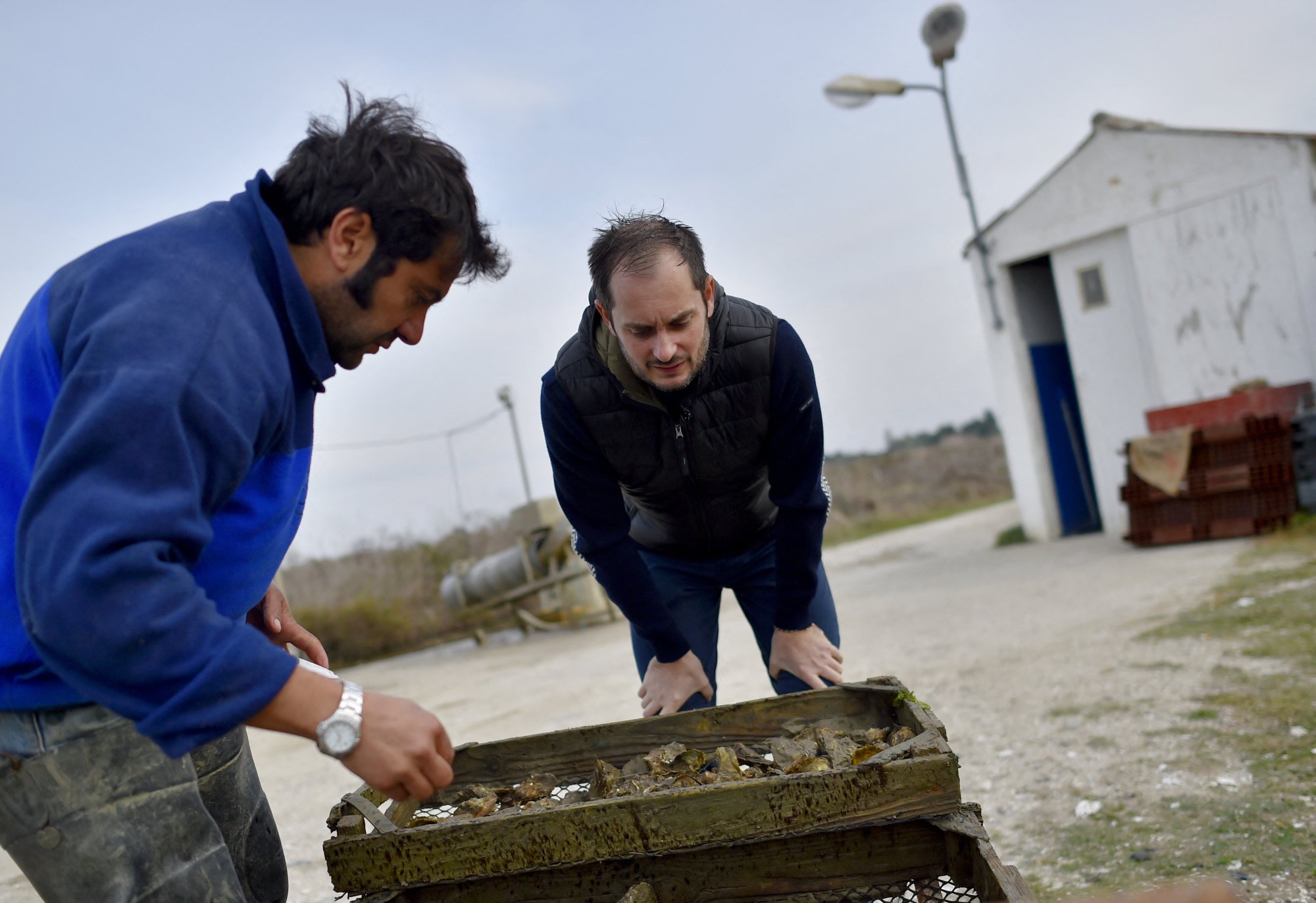 Michelin's streamlining of the top echelons of French gastronomy was also marked by an increasing focus on regions outside Paris. Of 44 establishments newly awarded stars, 37 are beyond the capital city; several were also recognised with awards for best sommelier and pastry chefs.
The four restaurants newly awarded a second star this year are in different corners of France, including L'Auberge de Montmin, which is set in Haute-Savoie, southeastern France, and L'Amaryllis, in Burgundy.
"More than ever chefs get their inspiration from the regions,"
Gwendal Poullennec
, international director of Guide Michelin said during Monday's ceremony, which featured three-Michelin-star chefs from across Europe.
The event marked a return to normal for an industry ravaged by the Covid-19 pandemic, when restaurants first had to close, then find ways to recruit staff during a labour crunch and now grapple with food price inflation.
La Marine served affordable takeaway dishes such as fish and chips during the health crisis, using the same fresh catch from the sea and vegetables from its kitchen garden used in the creations that earned its Michelin stars, Couillon said.
He begins every day at the local fish market, choosing products for a menu offered to just 20 diners for each service.
"We have made a choice to source everything fresh. Nothing is frozen," said Celine Couillon. "It would be impossible to move our restaurant because it reflects the place. We couldn't do the same thing anywhere else."
La Marine is "worth the detour" – the definition of Michelin's three-star ranking – because "it sweeps us away to the island of Noirmoutier and leaves us forever changed" Michelin said.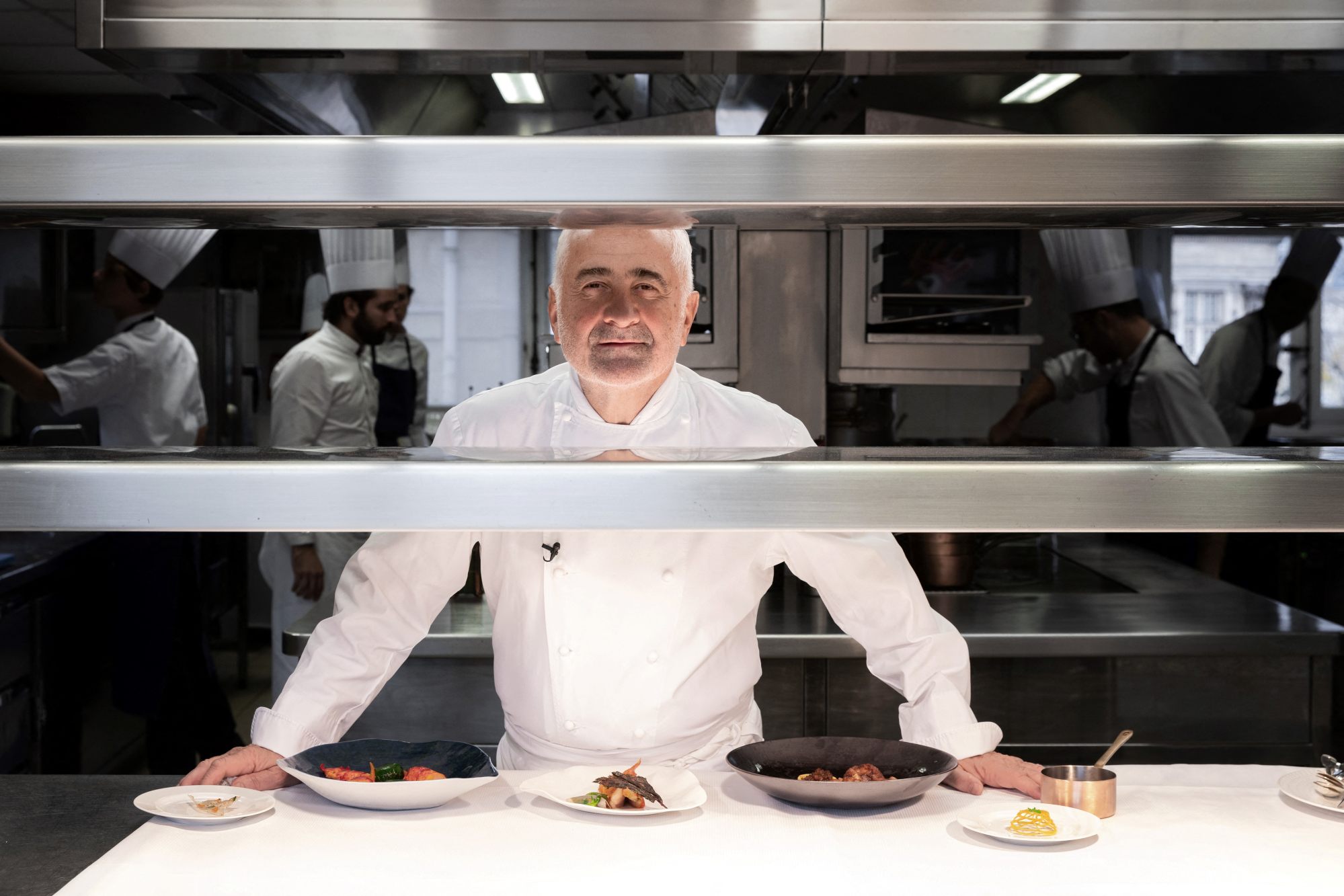 Even before this year's announcement of the star selection, the Michelin guide's France rankings were making headlines. At the end of February, news broke that one of the country's most famous chefs,
Guy Savoy, was being downgraded from three stars to two
. The fine-dining seafood restaurant Christopher Coutanceau in La Rochelle suffered the same fate.
The guide also removed Christophe Bacquié in Provence-Alpes-Côte d'Azur from the three-star list because it closed. A reopening with a new chef is planned.
This is the second year in a row Michelin has held its award ceremony outside Paris; last year chefs celebrated at an event in Cognac, southwest France. Organisers had to hold the event in the morning to avoid planned transport strikes set to snarl travel across the country.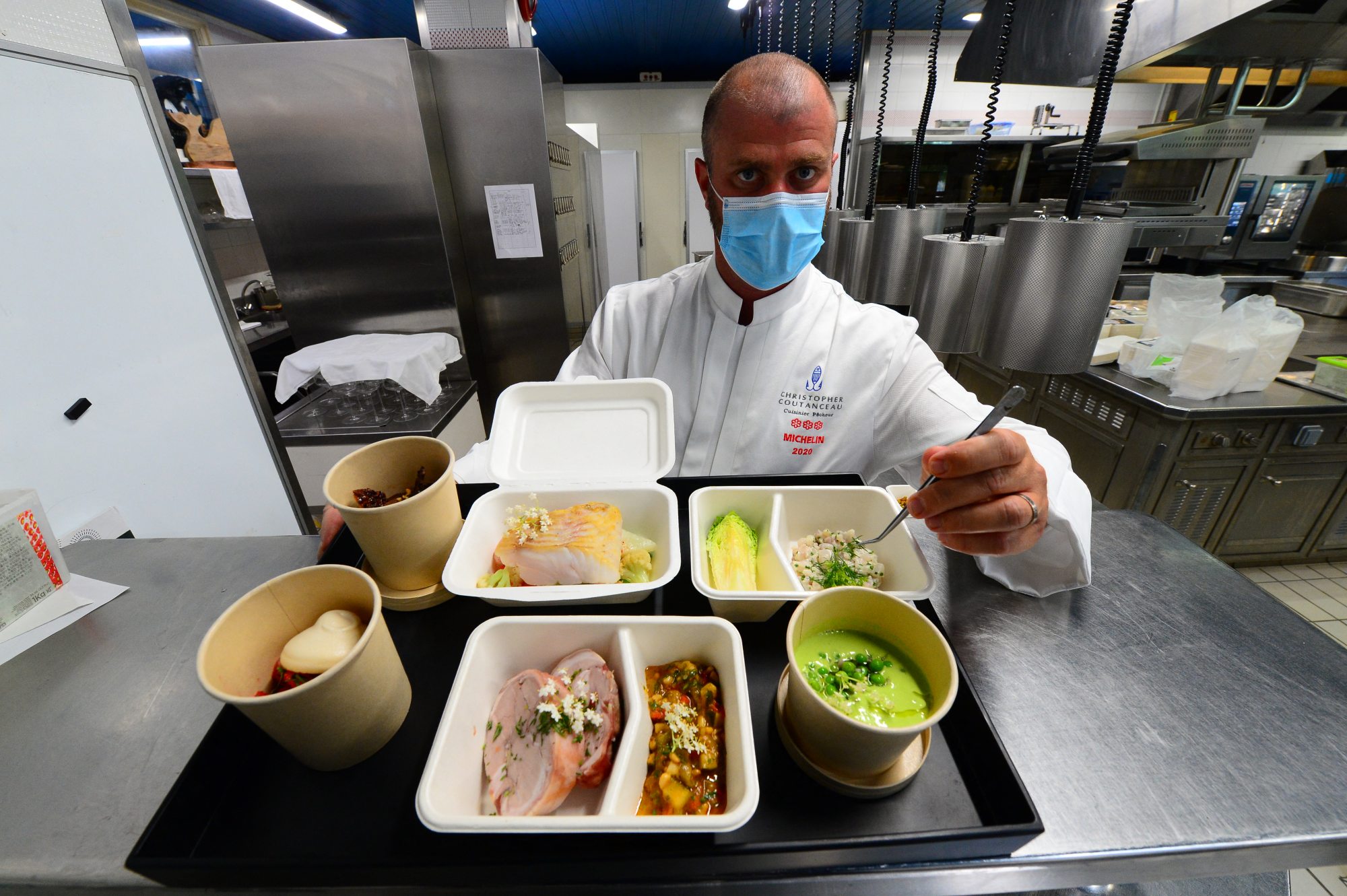 In total, 25 restaurants lost stars. Besides the two 3-star spots that lost their top ranking, three formerly two-star spots were downgraded to one star.
Last year Plenitude, in the Cheval Blanc hotel in Paris owned by the luxury giant LVMH, garnered three stars within a year of its opening, a notable feat.
This year there are four new two-star restaurants; last year there were six. One of them, Chateau de Beaulieu-Christophe Dufosse in Busnes, northern France, also got a prize for sustainability – a green star.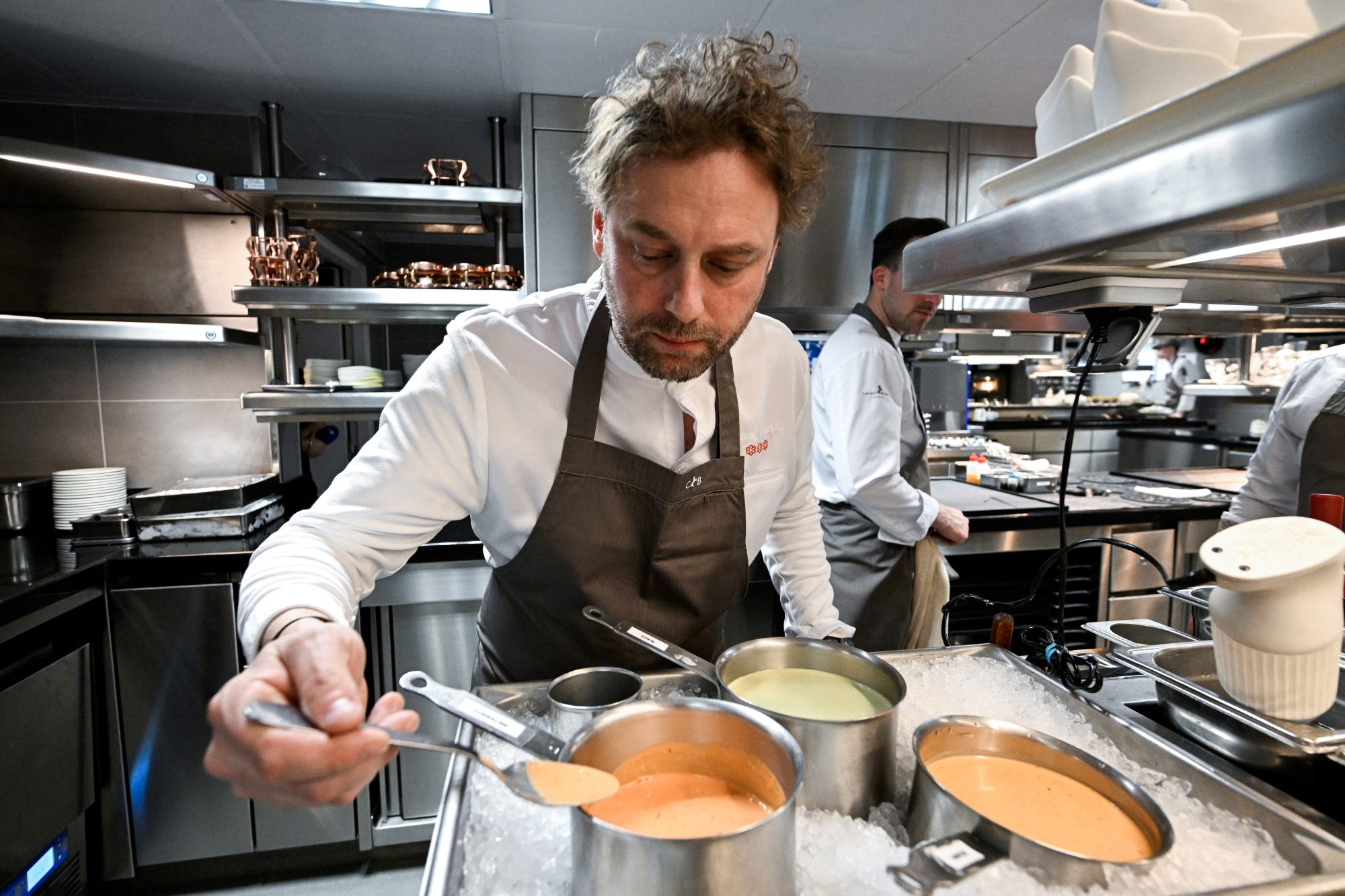 The 39 new one-Michelin-star restaurants in France include La Mutinerie in Lyons, Les Cadets in Nantes, Rouge in Nimes and Rozo in Lille. Mallory Gabsi, 26, who was a semi-finalist on French TV's Top Chef, got a star for his eponymous restaurant in Paris and received the prize for best young chef.
The Michelin guide has been around since 1900; in 1926 it began awarding stars. Since March 2022, it has ceased promoting restaurants in Russia as a result of the war in Ukraine.