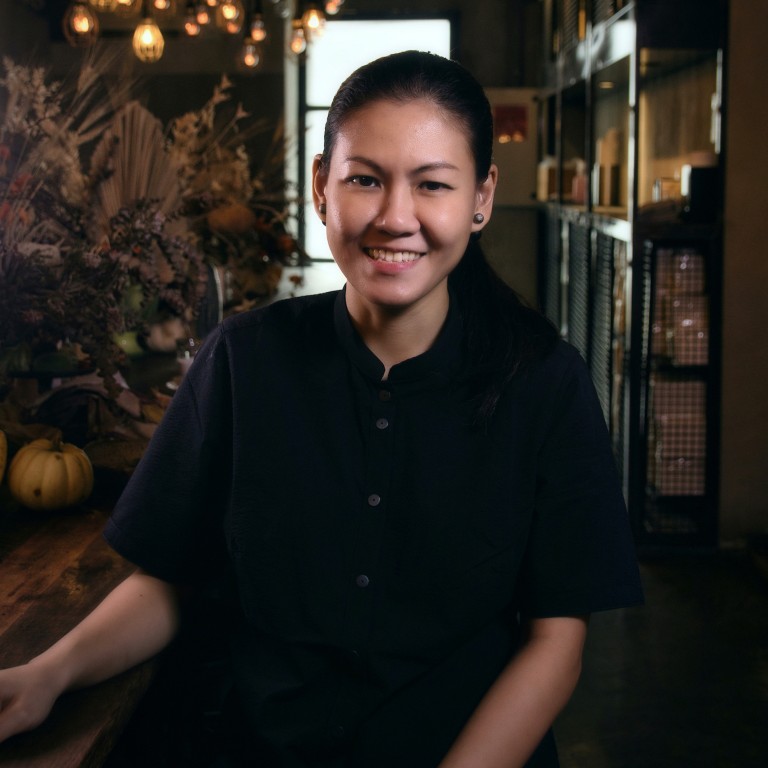 How Asia's Best Female Chef 2023 winner Johanne Siy carved her own path, and keeps things 'very simple' to fly the flag for Filipino cuisine
Johanne Siy, the Philippines-born head chef of Singapore restaurant Lolla, won Asia's Best Female Chef 2023, but her path to culinary greatness wasn't typical
She talks about the challenges of making her way in the industry, inspirations and using 'exceptional produce simply prepared' to champion her native cuisine
Johanne Siy, head chef of Lolla, in Singapore, didn't take a typical path towards a career in the kitchen.
Born and raised in the Philippines, she graduated with a double degree in business management and accountancy before taking a role as regional brand manager for multinational consumer goods corporation Procter & Gamble, in Singapore, where she spent eight years.
Then came a turning point in her life, when she moved to New York to train at The Culinary Institute of America, regarded as one of the most prestigious culinary schools in the United States.
"I was in a good place, I'd done what I wanted to do, but I wanted a bit more meaning, to engage myself in something that I was really passionate about," Siy says. "I didn't jump out of bed in the morning, so I was missing that."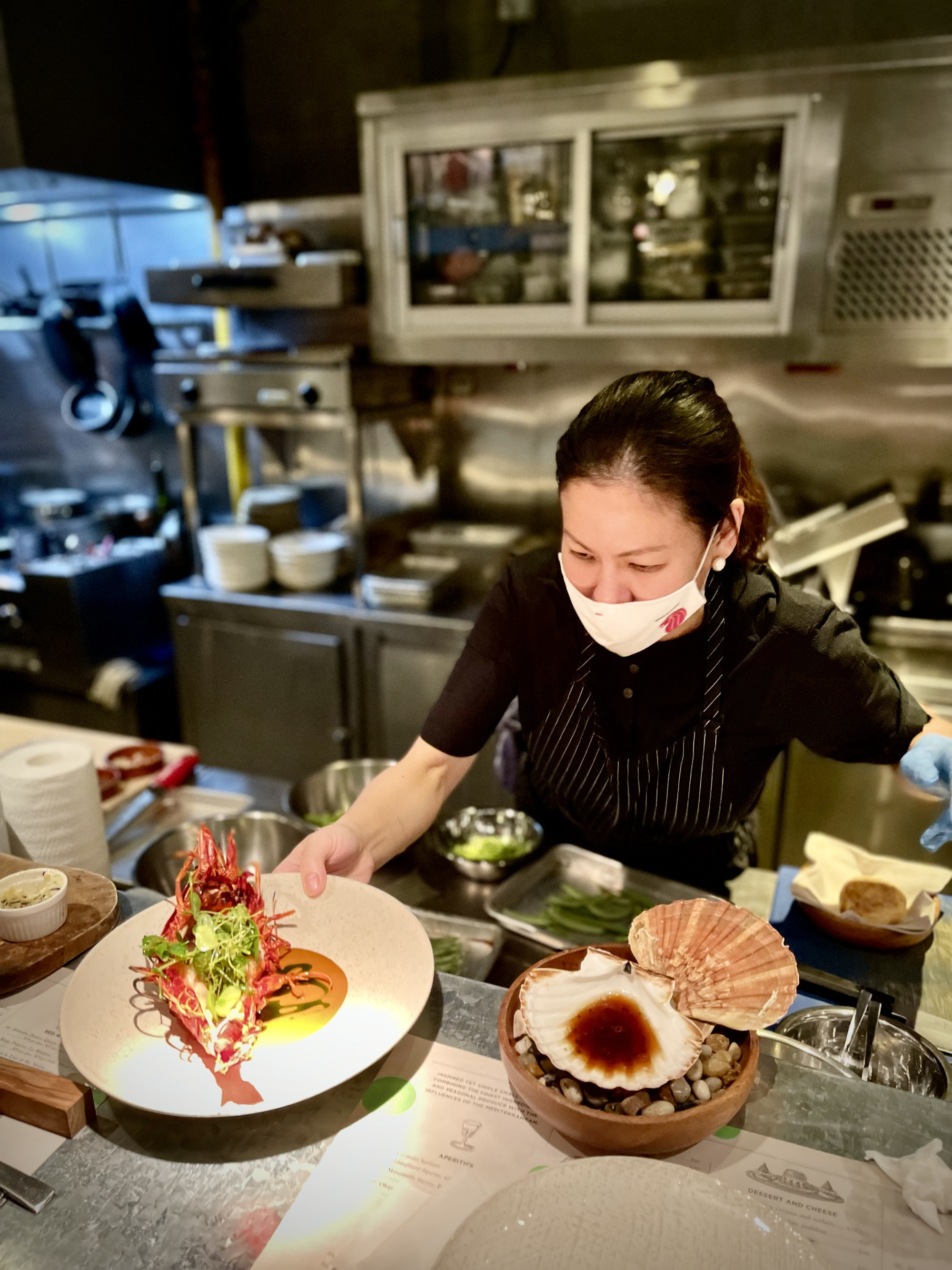 Financially independent and fuelled by a desire to do something for herself, she went all in – a decision that was vindicated when, soon after graduating, she landed a position as chef de partie under Eric Ripert at the three-Michelin-star Le Bernardin, in New York. She went on to work for Daniel Boulud at Café Boulud.
This huge change wasn't without its challenges.
"Being raised in Asia, your family never really encourage you to pursue a career in the culinary field," she says. "It is very hard, very demanding, so most parents would never encourage their children – especially their daughters – to be chefs."
However, today she is lauded for pushing the boundaries of excellence, and was named
Asia's Best Female Chef
of 2023 by Asia's 50 Best Restaurants.
Siy's victory is fitting, given that the
Asia's 50 Best Restaurants
awards ceremony will be held in Singapore this year, as it was in the awards' inaugural year in 2013.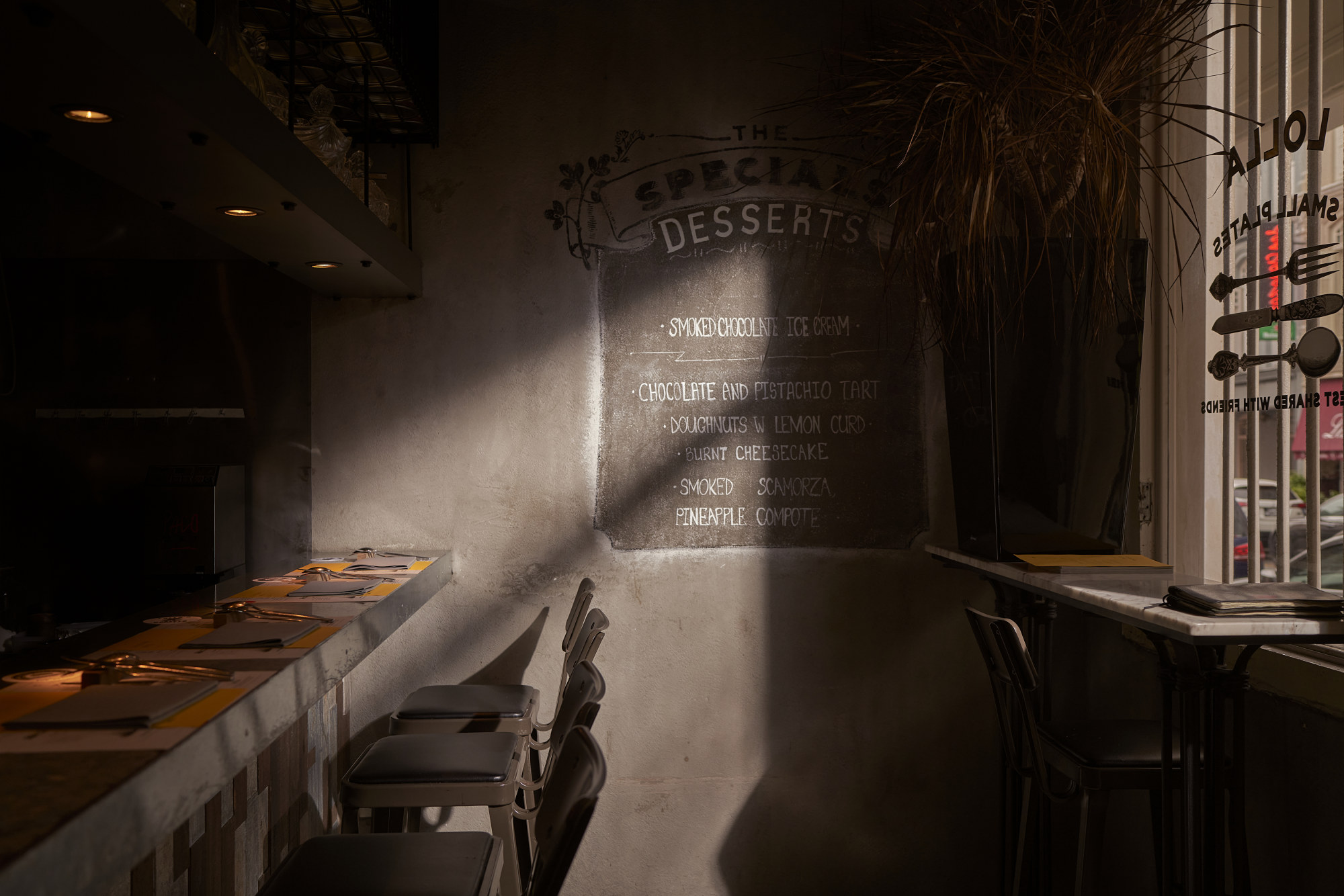 She is the first Singapore-based chef to win the award and only the second Filipino, following in the footsteps of 2016 winner
Margarita Forés
– someone who remains a huge inspiration for Siy and the Philippines' restaurant industry.
"[Forés] is a legend when it comes to
Philippines cuisine
. She is definitely someone that young chefs aspire to be, so just to be mentioned alongside her is a great honour," Siy says.
Her restaurant, Lolla, opened in 2012 offering largely Mediterranean-inspired tapas-style sharing plates.
Siy joined as head chef in 2020 and has gradually taken the restaurant in a new direction, one that in part reflects her upbringing in Dagupan, a city in the Ilocos region around four hours' drive northwest of the Philippine capital,
Manila
.
"I grew up about five minutes from the beach so there was great, very fresh seafood – so fresh that you don't need to do much to it," she says. "It's also a very hot climate, so it tends to be light in terms of the mouth feel of the dishes, more broths than rich sauces. It's very simple, maybe two or three ingredients [per dish] at most."
At Lolla, 22 seats converge around a large communal dining table, but the most coveted spots are the dozen or so stools at the counter which offer an up-close view of the team at work in the compact kitchen.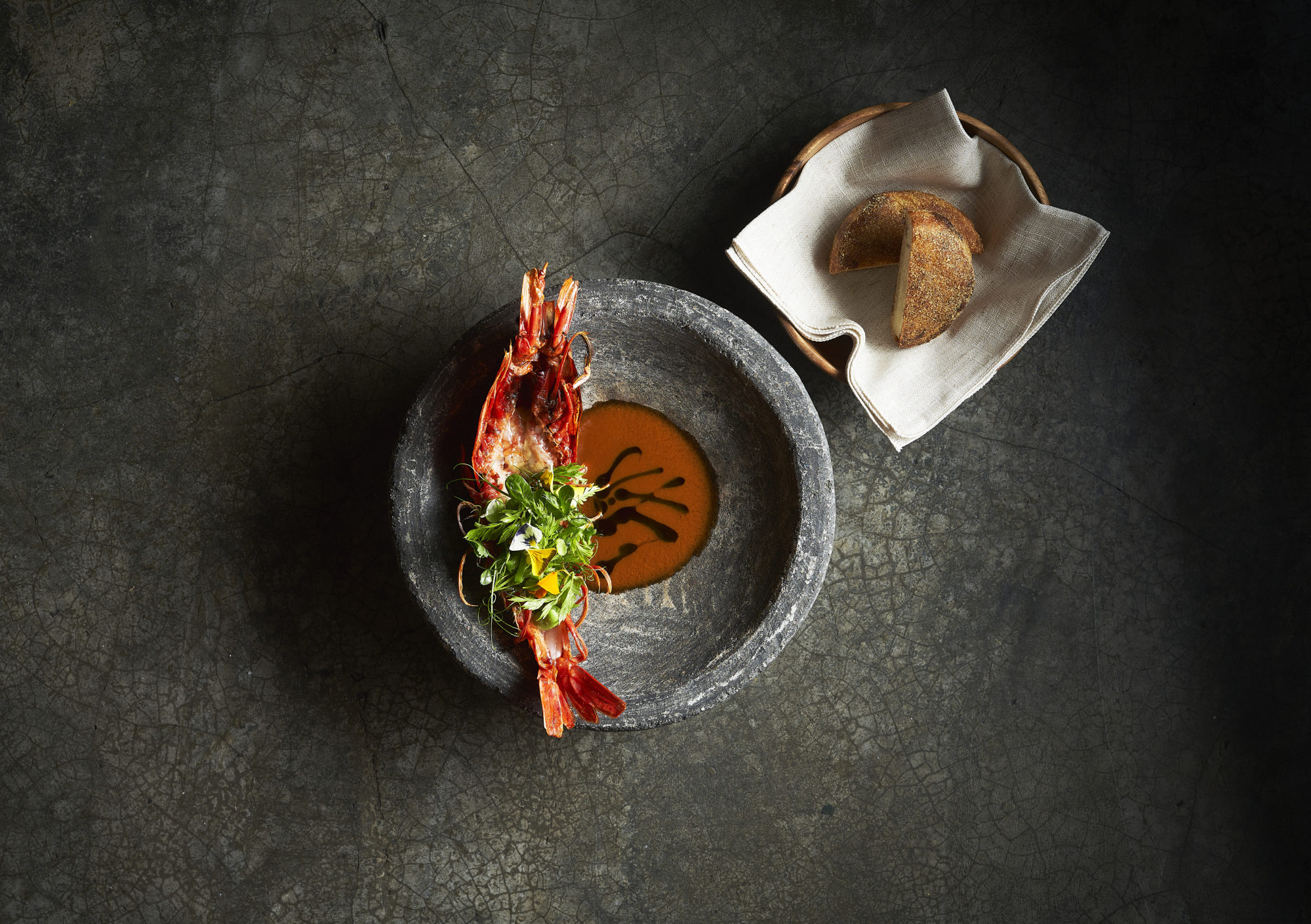 Her food is modern European with Asian accents, and reflects her upbringing and culinary heritage.
"The focus has always just been on exceptional produce very simply prepared, not using techniques for the sake of techniques, but techniques just to highlight the inherent quality of ingredients," Siy says.
A dish of giant carabinero prawns from Spain is a case in point. She lightly grills them and serves them with a sauce made from prawn heads. A house-made potato bread is served on the side to mop up all the juices.
A true homage to the Philippines comes in her dish of crab relleno, aligue sauce and lime. Relleno (also known as rellenong) refers to the Filipino technique of stuffing – usually a bangus (milkfish), but in this dish Siy fills a crab shell with crabmeat and aligue made from fermenting crab fat and roe.
There are more intricate dishes such as abalone from Wando Island in South Korea. It is cooked for 10 hours, then finished on the grill and served with an oyster mushroom.
The sauce is a work of art, made from kombu, abalone liver, truffle and
calamansi
– a small citrus fruit widely used in the Philippines. On the side is a consommé of vegetables, house-made miso and eight types of
mushroom
.
There is also koji-cured quail on the menu, while Australian Mayura wagyu beef has often been served. Vegetarians are also catered for, with a dedicated
plant-based
menu; Siy professes to love working with vegetables.
The breadth of techniques and international influences seen in Siy's dishes reflect her culinary journey and experience working in some of the world's best restaurants.
When she returned to Singapore, she chose to work at
André Chiang
's acclaimed Restaurant
André
for four years. After it closed in 2018, she travelled around Europe and did stints at Swedish restaurant
Fäviken
and at Noma in Copenhagen.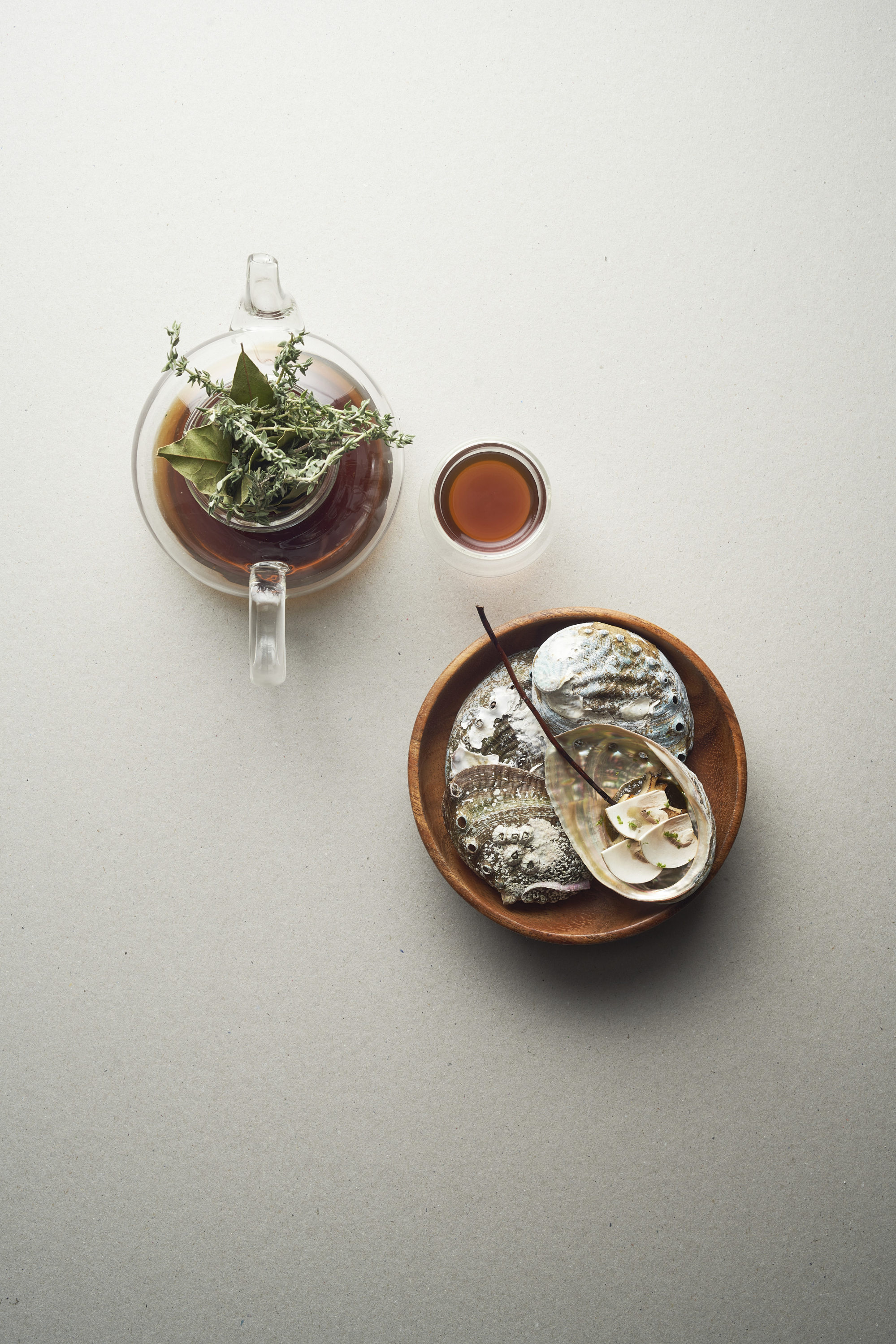 "Noma is always at the frontier of innovation, so it opened my eyes to so many possibilities, in terms of how we run the kitchen," she says. "It was a mindset shift – that you don't have to be so hung up on doing things how they have always been done."
As to the question of whether stagiaires like her should be paid, she says: "I come from a different generation, where we volunteered to do that. You pay for your way through it, but you get something really valuable out of it. It's a mutually beneficial relationship.
"Most of the people I know who've gone through Noma have used that as a springboard to where they are now.
"Do I think paying stagiaires is a good evolution for the industry? Definitely, yes. But at the same time, would I do it over again and still not get paid? Yes."
When talking about the Philippines, Siy's eyes light up. A country of stunning culinary and cultural diversity, its food has only recently begun getting the attention it deserves.
She talks about the resourcefulness and adaptability of her compatriots, but says that because of these attributes, foreign culture can sometimes be embraced too quickly when people move abroad, at the expense of taking the opportunity to educate others about Filipino heritage.
When it comes to the country's food, she's clear that more can definitely be done.
"Our cuisine is so rich and vibrant, you still see things that surprise you, that you've never experienced before … When we think about the great cuisines from Southeast Asia that are recognised internationally, it's not just something that happened overnight. There's a great collective effort behind it, but I'm not sure we've done enough of that as a country."
One gets the feeling that if she puts her mind to it, Siy can use her standing as Asia's Best Female Chef to help change perceptions of her native cuisine.