Apple Pay, Alipay, WeChat Pay and PayMe put to the test – find out which digital wallet is best for you
People in China have fully embraced mobile payment apps in their daily lives, and a number have made their way across the world
We put to the test four of the most popular digital wallets available in Hong Kong
Mobile payment has never been more popular. In China, mobile payment apps have practically been a way of life in the retail world for the last three years, with the trend now finally catching on in Hong Kong and Southeast Asia.
Today, there is a growing number of e-payment apps, each promising faster, safer and easier transactions.
According to a 2018 survey conducted by the Hong Kong Productivity Council on brand awareness of e-wallet services, Alipay, WeChat Pay, Apple Pay and PayMe were ranked top among users.
We look at what set these four popular mobile payment apps apart and which one most meets your needs.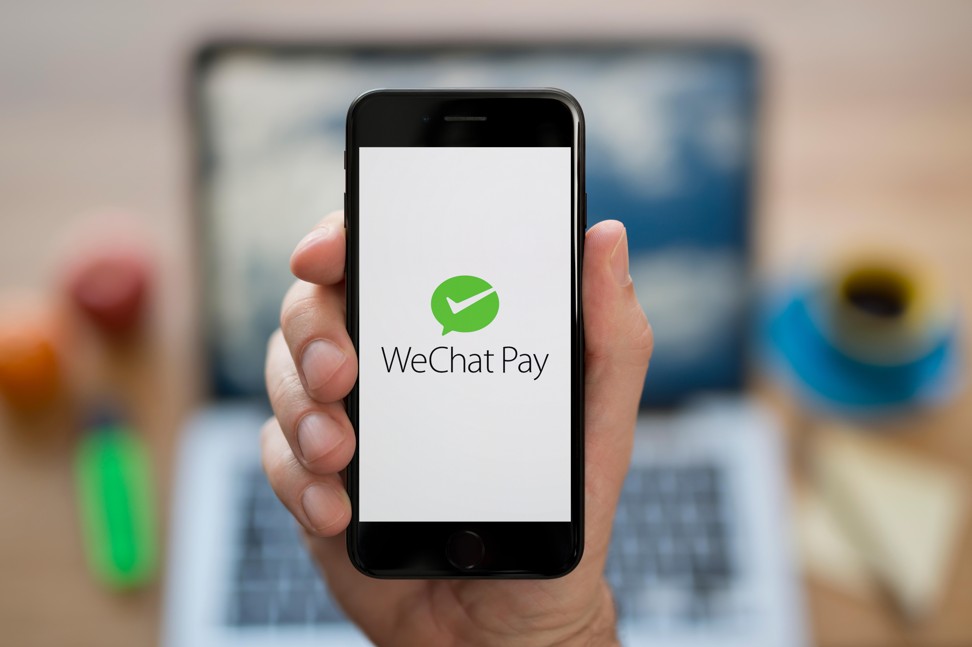 WeChat Pay HK
WeChat Pay HK
was launched at the beginning of 2016 as a digital wallet inside the Chinese chat app WeChat. It can be used for peer-to-peer money transfers, cross-border payments, making purchases at designated retail outlets as well as buying coach and ferry tickets.
Users can top up their account via nine designated banks including Bank of China (Hong Kong), Industrial and Commercial Bank of China (Asia) and Hang Seng Bank. You cannot top up your app using Visa or Mastercard credit cards, though users can bind their account to these cards for making purchases and peer-to-peer transfers.
To date, nearly 300 offline merchants – such as department stores and travel agents – in Hong Kong accept WeChat Pay HK. Users cannot top up their account at these outlets.
WeChat Pay HK is accepted by around 1 million stores across China, even if the user doesn't have a Chinese bank account. Purchases can be made in Hong Kong dollars. WeChat Pay HK users can transfer funds to other WeChat Pay users in China, the Philippines and Indonesia.
WeChat Pay HK can also be used for e-shopping, though the app is not accepted by China's biggest online shopping platform, Taobao.
It can, however, be used to buy tickets at some MTR stations. Users can now also use it to buy transport tickets (for coaches and ferries, for example) from Hong Kong to Macau and in eight cities in China.
Peer-to-peer transfers – including "red packet" (or e-cash gifts) and QR code payments – up to HK$1,000 (US$128) via credit card a month are free. Otherwise, a 2.5 per cent handling charge (by the credit card company) will be added onto the excess amount. This limit does not apply to peer-to-peer transfer using remaining balance, or top up by bank accounts.
There is no minimum amount for a single transfer and the daily maximum is HK$5,000.
Verdict: WeChat Pay HK is a versatile mobile payment app and is useful for anyone who travels regularly to China as well as for domestic workers who may need to send regular and small amounts of money back home.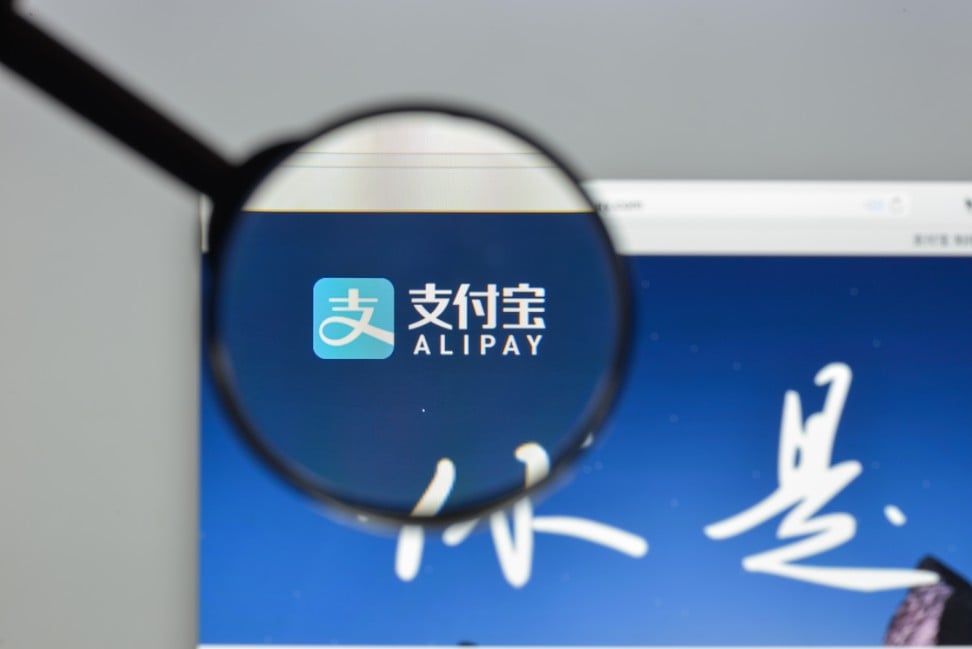 AlipayHK
Launched in 2017,
AlipayHK
is the local version of Chinese digital payment app Alipay. It supports payment at Taobao and Tmall, which are core businesses of e-commerce giant Alibaba (which also owns the
South China Morning Post
).
AlipayHK is recognised by more than 100 banks and can be linked to Visa, Mastercard and BOC credit cards, too. Users can only hook up their account with five bank accounts and five credit cards at any given time. Users can top up their account through these banks as well as in retail outlets such as 7-Eleven, ParknShop and Watson (like you can do with Octopus cards).
More than 50,000 local stores accept AlipayHK, including major fast food and convenient store chains. A selected number of supermarkets, wet markets, pharmacies, restaurants also support AlipayHK.
In March, AlipayHK launched cross-border payment with nine cities in the Greater Bay Area, where users can make purchases in Hong Kong dollars. This service is expected to be rolled out across the rest of China this year.
AlipayHK is a convenient option to conduct peer-to-peer transfers without being slugged with a transaction fee – you just need to know the other AlipayHK user's phone number or bank account. There is no transaction fee for payments through QR code, either.
Shopping on Taobao and Tmall with the app does incur a 1.5 per cent transaction fee if you use a BOC credit card and a 2.5 per cent fee for other international credit cards.
Unlike China's version of Alipay, users of AlipayHK can use the app without going through an identity authentication process. But users who do opt for identity verification can transfer larger amounts of money. Also, AlipayHK promises that personal information, such as financial records, will not be shared with any credit reference agencies.
Verdict: If you are a Taobao and Tmall customer, then AlipayHK is for you. Like WeChat Pay HK, this payment app is useful for people who need to travel to China regularly.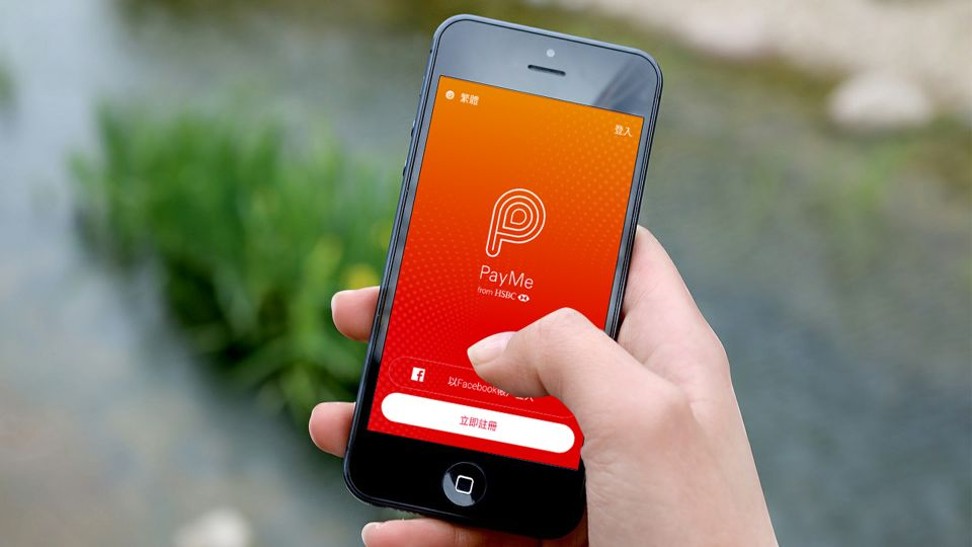 PayMe
Launched in 2017,
PayMe
is primarily a peer-to-peer payment service from HSBC; however, users don't have to be with HSBC to use the app. Users can register via a Facebook account or Hong Kong mobile phone number.
The app needs to be linked to a HSBC account or Visa/ Mastercard credit cards for top ups; and transactions with other PayMe app users are free. It can only be bound to one bank and one credit card account at any given time.
A transfer can be made through the app itself (via its address book), WhatsApp message, SMS and Facebook Messenger. With a verified Hong Kong residential address, users can top up their account with up to HK$50,000 each month.
Binding credit cards with PayMe can earn Air Miles and cash rebates, according to Money Hero, a financial comparison website in Hong Kong. Last year, it launched an online shopping payment service in collaboration with HKTVmall.
Verdict: PayMe targets mainly Hong Kong residents and is great for settling bills after a big meal.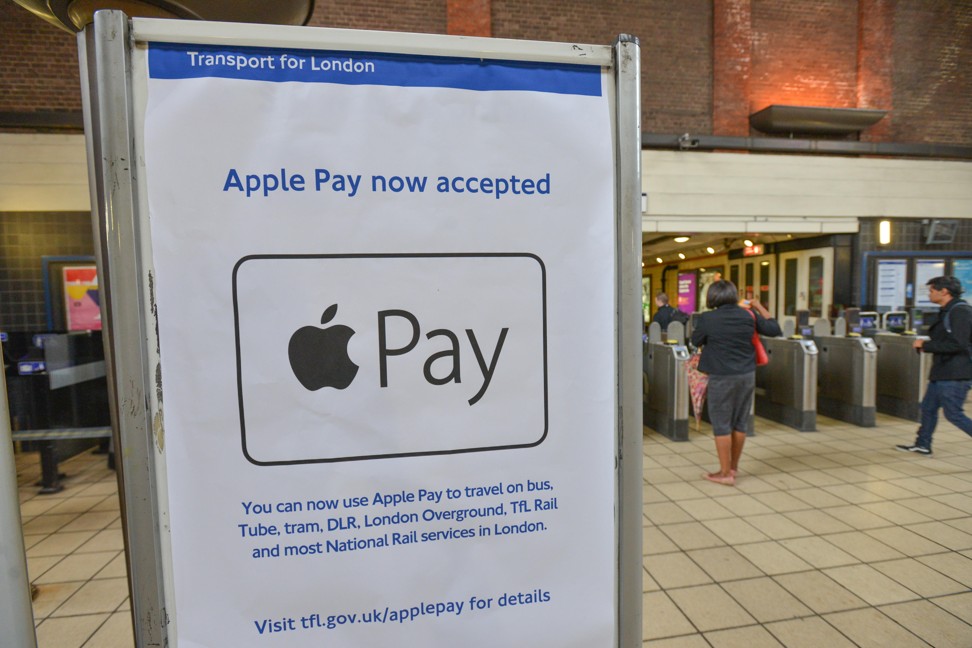 Apple Pay
The digital wallet from Apple was launched in 2016 in Hong Kong, promising users a high level of security with its two-factor authentication. The app can be linked to eight credit and debit cards and it is recognised by six financial institutions including HSBC, Standard Chartered, American Express and BOC.
Apple Pay is accepted by more than 10,000 Hong Kong grocery stores, boutiques, restaurants, hotels and services including Uber, Klook, 7-Eleven, City'super, Lane Crawford, ParknShop, Starbucks and Sasa.
According to the website Payments Cards and Mobile, 36 per cent of global iPhone users downloaded the app in 2017. It was estimated that 87 million people used the app worldwide in 2017.
In Hong Kong, Apple Pay is the second most frequently used mobile payment in 2019, according to the survey conducted by JD Power, second only to AlipayHK.
Verdict: Although Apple Pay is not as versatile as WeChat Pay HK or Alipay HK, it is definitely one favoured by Apple fans and iPhone users.
This article appeared in the South China Morning Post print edition as: Which digital wallet is best for you? We look at the four most popular