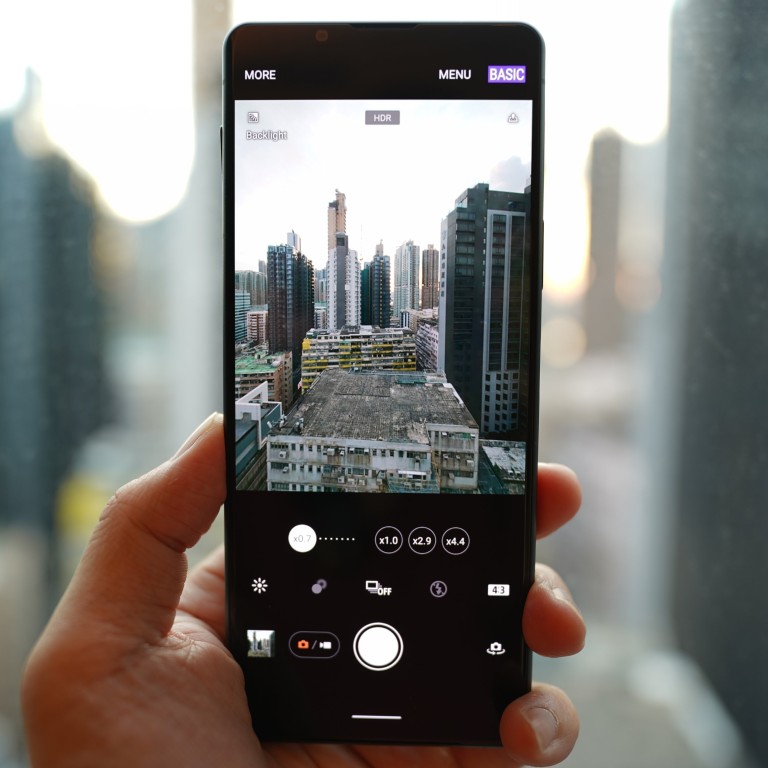 Sony Xperia 1 III review: 4K 120Hz OLED screen, camera shutter button and stereo speakers impress, but price is high for what it is
The Sony Xperia 1 III has two new hardware features this year: that 4K 120Hz OLED screen and a variable Periscope zoom lens for between 2.9x and 4.4x zoom
Its Cinema Pro app is aimed at serious photographers and offers granular controls over filming, but it may prove too technical for novices
There's no better word to describe Sony smartphones than "niche".
The Japanese tech giant sells so few mobile devices that they don't even crack the top eight phone brands by market share globally, and even in its native Japan, Sony is a very distant second place behind Apple, according to Statcounter Global Stats.
But things could be changing. Sony's mobile division made strides in 2020 by turning a profit for the first time in years, and its newest flagship phone, the Xperia 1 III, set sales records in China, where it curiously launched first ahead of the rest of the world. (The unit we tested for this review is the mainland Chinese version.)
How did Sony manage to turn the tide? By double downing on the niche factor and pushing further away from the mainstream.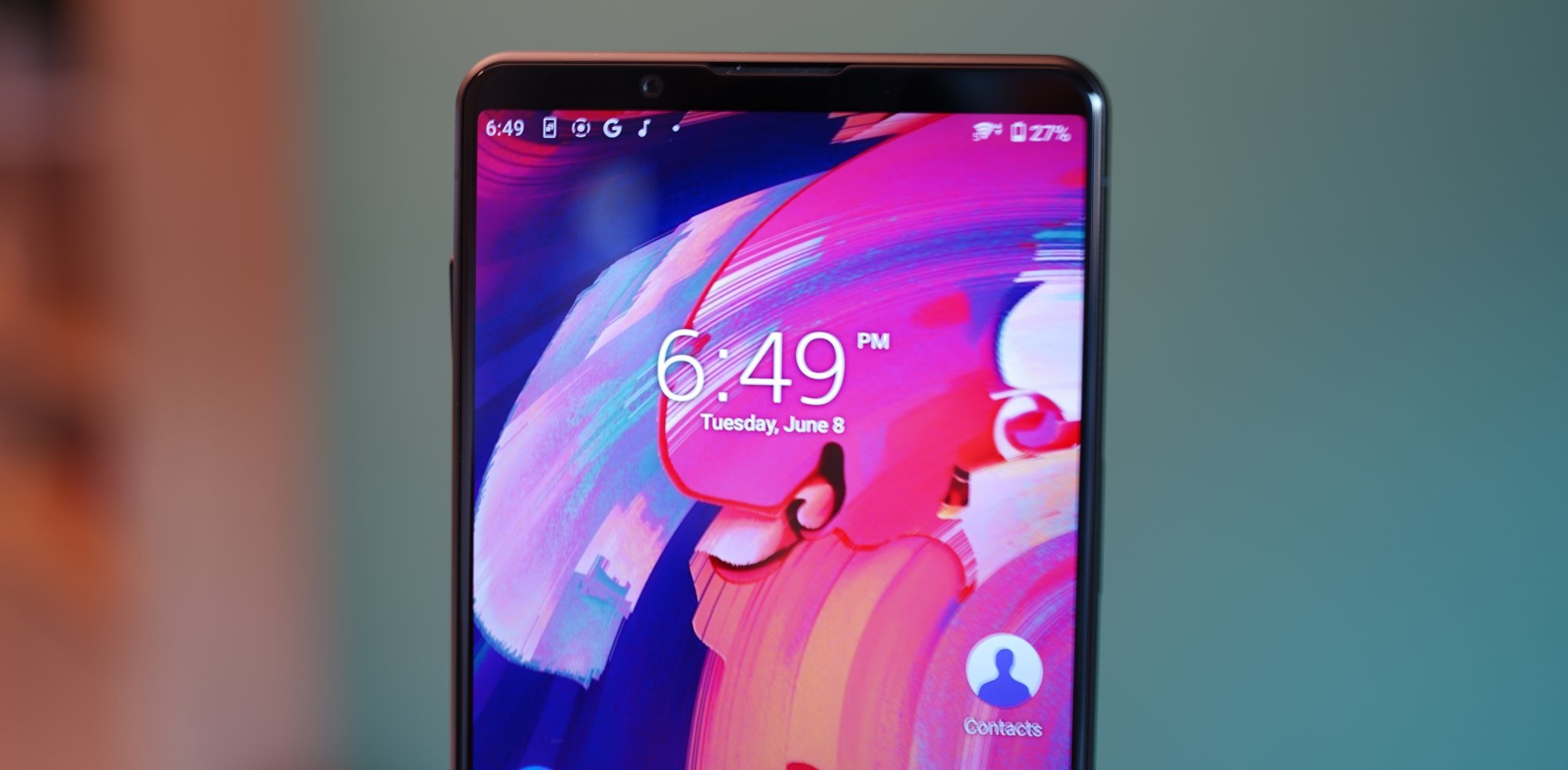 Design and hardware
Sony's smartphones have always zigged where others zagged, and the Xperia 1 III continues this trend. From the unusually tall, boxy body to the SIM tray that can be removed with just a fingernail and the still noticeable top and bottom bezel, this is a design that anyone who's seen a Sony phone in the past half decade will recognise. 
There are two new hardware features this year: a 4K 120Hz OLED screen – the first phone in the industry to offer such high resolution and refresh rate – and a variable Periscope zoom lens that can change optical focal length from 70mm (or 2.9x zoom) to 105mm (4.4x zoom). 
Other standard flagship specs are present here: Snapdragon 888, UFS 3.1 storage, IP 68 water resistance, wireless charging for that 4,500 mAh cell, and Gorilla Glass protection for the front and back of the device. 
The phone also offers several things that most flagships have eliminated: it has front-facing stereo speakers (one benefit of having noticeable bezels), a Micro SD card slot for storage expansion and a headphone jack.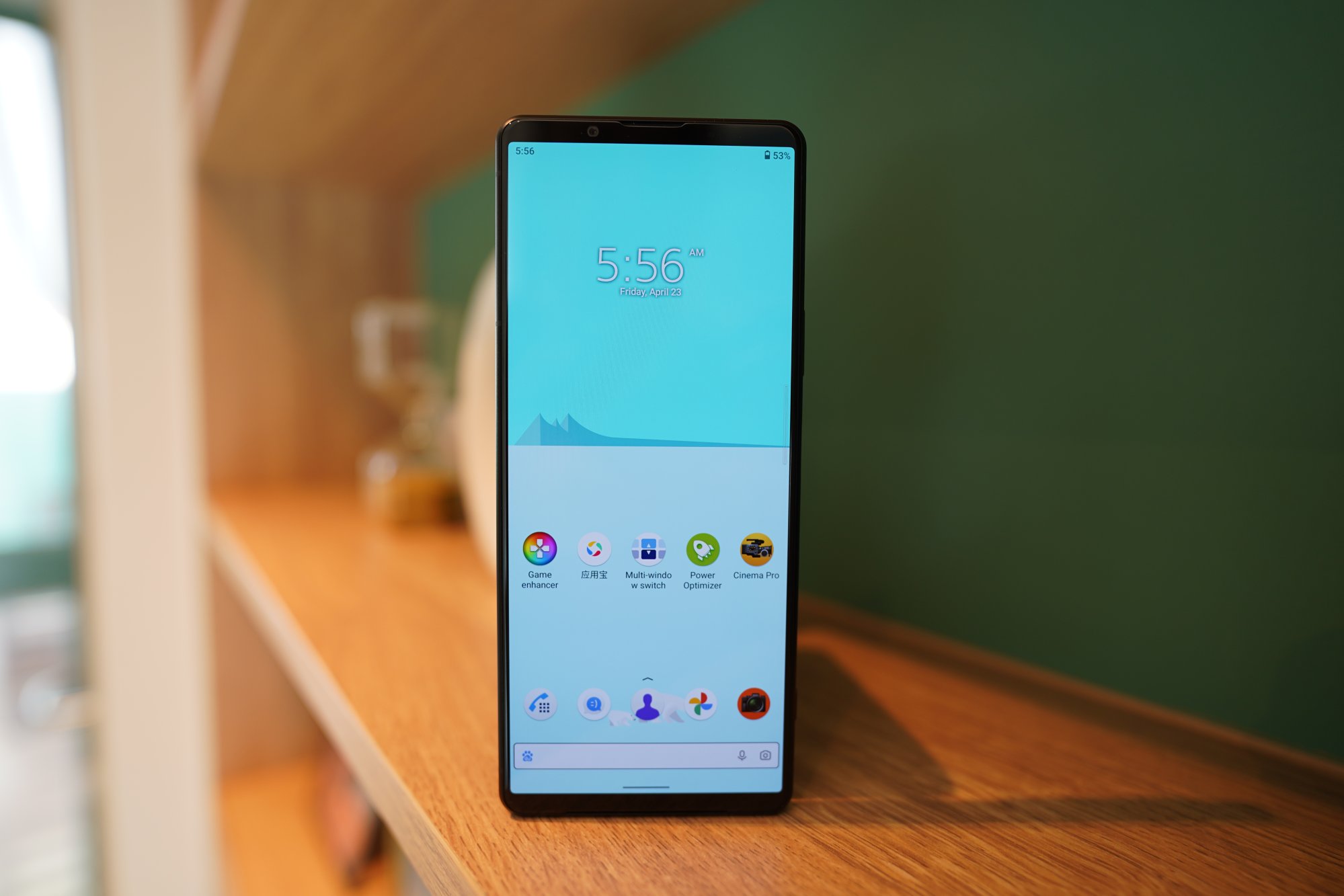 Software and features
The Xperia 1 III runs Android 11 with Sony's light skin on top. Sony's software skin is clean and stays out of the way of Android, with only two noticeable additions: a thin on-screen bar at the edge of the screen that can be triggered to launch apps in split-screen mode, and a dedicated video camera app that Sony calls "Cinema Pro".
Performance and battery life
That Cinema Pro app is aimed at serious photographers – it offers granular controls over filming, including manual ISO, shutter speed, white balance, as well as the ability to manual focus.
If you know what you're doing, you can pull off cinematic tricks that, say, an iPhone can't do, such as rack focus (changing focus in a continuous shot). But if you don't know beyond the basics of operating a camera, the app will be very hard to use.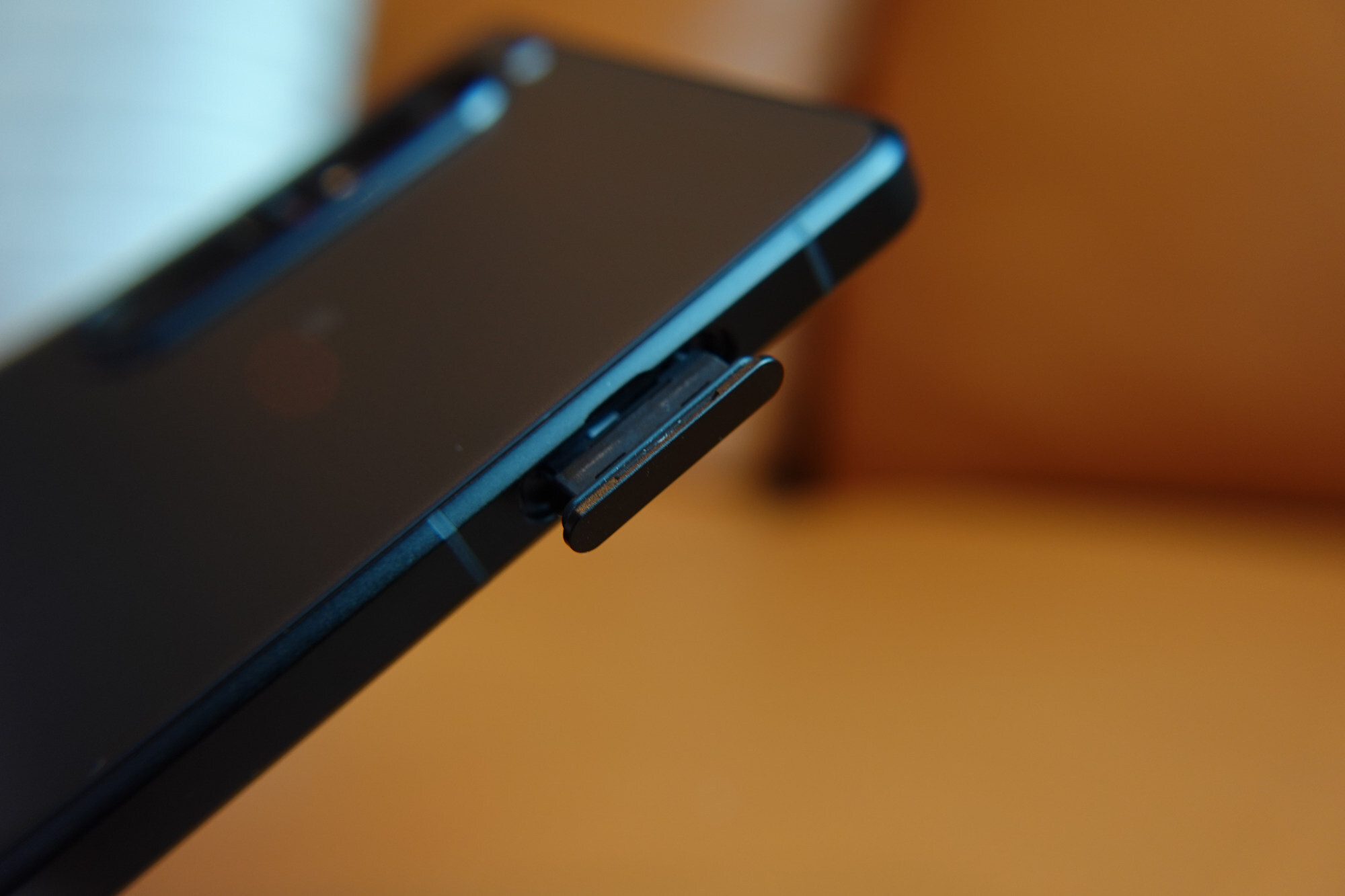 The main camera app is a bit more novice-friendly, in that it defaults to shooting in automatic mode, and the resulting shots from the main 12-megapixel shooter can be quite pleasant. Ultimately, though, I find the phone's software image processing to be a step or two behind what top mainstream phones can do, especially when it comes to HDR photos. 
Having a dedicated shutter button (on the side of the device) should be a welcome addition for those who take photography more seriously, as the button can be pressed halfway to lock focus, a feature often seen in real cameras. Overall, the main and ultra-wide camera of the Xperia 1 III perform well, if a bit behind what Apple, Samsung or Huawei can do.
The variable Periscope zoom lens is, unfortunately, a letdown. While shots at 2.9x and 4.4x do appear sharp, zoom up to 10x and the shot is noticeably soft compared to what any recent flagship Android phone can grab. 
Elsewhere, performance will be no issue due to the flagship chip, but battery life suffers because of the very power-hungry 4K 120Hz screen – the phone won't be able to go 10 hours away from a charger if you use it regularly. I don't think most people can see the difference between a 4K and 2K panel on a relatively small screen, so I'd rather take longer battery life than unnecessary pixels.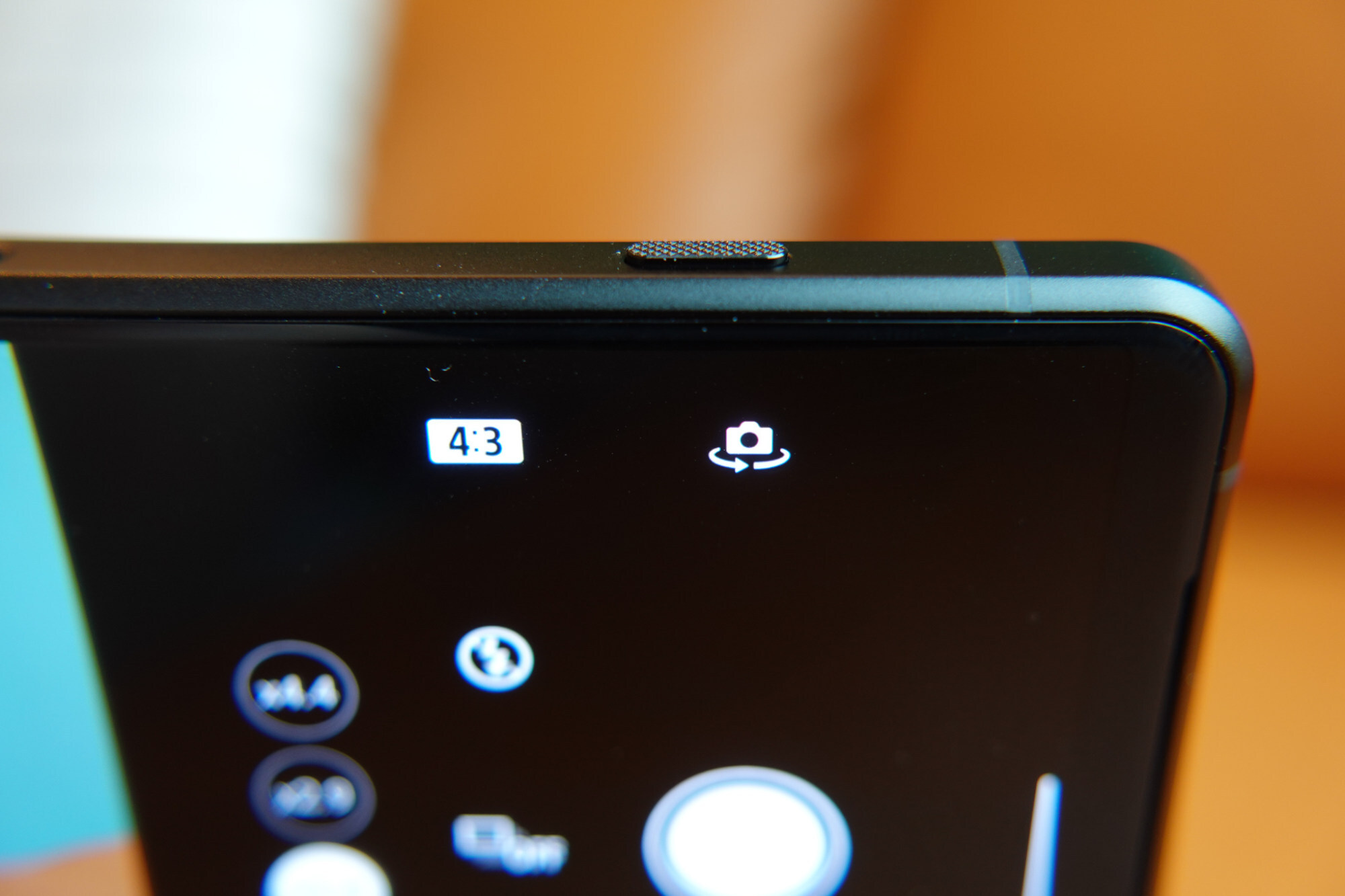 Conclusion
I respect Sony for continuing to march to its own beat instead of churning out another curvy glass sandwich with a hole-punch like the zillion other Android phones on the market. I like the camera shutter button and excellent speakers. 
But the cameras require a lot of manual adjustments to be used to their full potential, and the phone is pricey at 8,449 yuan (US$1,330). But then again, sales numbers in China indicate the phone has appeal – to a niche group of Sony camera enthusiasts.