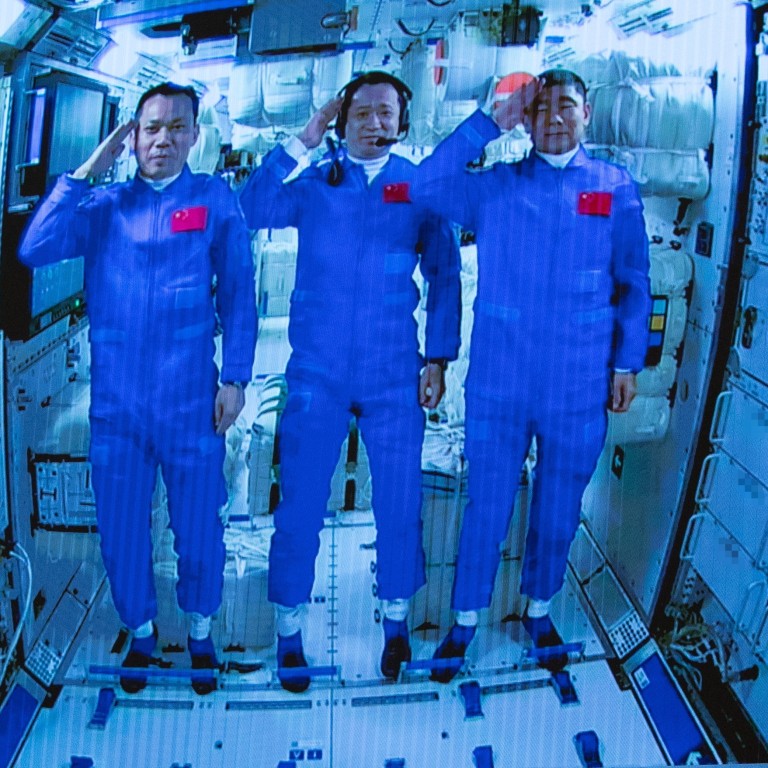 Free international calls via the internet and live video links to space are a far cry from what we used to tolerate phoning other countries
Once upon a time, the cost of an international telephone call could cut short even the most emotional conversation
Cheeky callers devised ways of scamming the system, giving names to operators that were really coded messages
Forking over a handful of cash to make an international telephone call used to happen all the time. People would call from their home phones and within a few weeks a phone bill would arrive in the post with calls neatly itemised and added into frightening totals. Travellers abroad rang home on hotel phones, public phones or from ancient phone shops with glass cubicles. 
These days it almost seems easier for Chinese President Xi Jinping
to chat via video link with three weightless astronauts
on China's first space station, Tiangong, than it once was to ring a friend or relative in another country. Now there's no need to keep half a mind on the cost of a call, even one into space. 
Once upon a time, the cost of an international telephone call could cut short even the most emotional conversation, but cheeky callers had ways of scamming the system.
Before the age of mobile phones, travellers could ring home with a collect call, sometimes called a "reverse charge" call, or via a "person-to-person" call.
A caller first rang the international operator and provided their name. The operator then rang the international number and asked the person receiving the call whether they would accept the charges or, with a person-to-person call, whether the intended recipient was there. Calls were often punctuated with long pauses, echoes and sonar-type boinng noises.
Penniless callers, in a trick once described by the late writer Jessica Mitford, could give their name as something like Ms Alice Okey, which told the friend or relative they were calling that "All is OK". The message of well-being was conveyed to anxious loved ones and the call could then be declined without costing anyone anything. 
Families might devise their own message codes, but risked suspicion after the 15th declined reverse-charge call.
Even in these days of space travel and ever-multiplying ways to communicate, reverse-charge calls are still around. The Commonwealth Bank in Australia, the largest bank in the country, will still accept reverse charge calls from customers stranded overseas, although it seems to be getting harder to find countries with international operators. Some telephone services now offer ways to automatically call collect. 
A reverse-charge call or collect call used to be almost a rite of passage for young people travelling abroad. "Mum, my passport got lost in a remote mountain village, what should I do?" "Dad, please send money to this bank, I need it urgently. For food." 
Mobile phones and the internet have shrunk the world, and it's easy to forget how cheap and convenient internet-assisted communication really is.
When terrorists bombed a nightclub in Bali in 2002, horrified Australians rang friends and relatives who were holidaying there – on their mobile phones. Few knew that both the caller and the person who received the call had to pay call charges – which soon climbed sky-high, and hefty bills were waiting for the holidaymakers when they got home. 
Making an international call is so easy these days and just about free with a robust internet signal.
Modern phone users have different pitfalls to avoid, such as realising when a mobile call is switched to loudspeaker and a conversation thought to be private suddenly becomes very public. That way danger lies.