5G
Get more with myNEWS
A personalised news feed of stories that matter to you
Learn more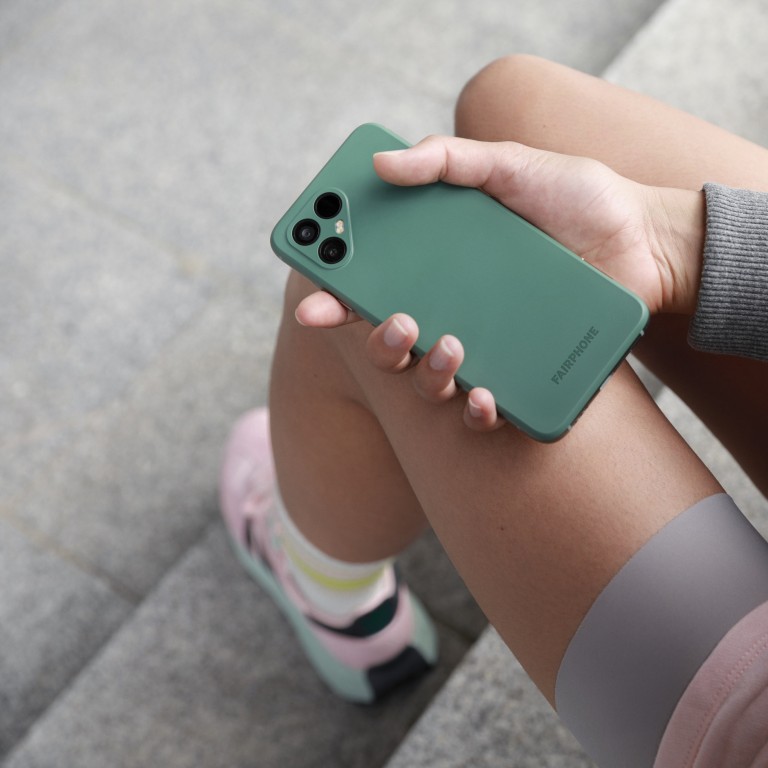 Review

|
Fairphone 4: Europe's ethically made smartphone is guilt-free, scratch-free, has a battery you can change and a mid-range feel
The Fairphone's Dutch manufacturer sourced 14 key materials ethically, and offers a five-year warranty covering camera modules, screen, speakers and software
The display's refresh rate is low and the camera isn't the best, but the handset is 5G-ready and you could use it for years
The Fairphone 4 is full of unusual promises for a smartphone: it's easy to fix, has an unusually long warranty and is the first smartphone promising no electronic waste. But what compromises do you have to make compared to less ethically sourced smartphones?
Design and hardware
The Fairphone 4's housing, with its sturdy aluminium frame, fits well in the hand. At 10.5mm, it is somewhat thicker than other current smartphones – the Dutch manufacturer does not want to submit to the slimness craze of the industry.
To avoid having to make the phone even thicker, there's already a few compromises. Among other things, the headphone jack is now missing. But the device is now protected against splash water – despite the removable back.
The Fairphone team also came up against spatial limits when it came to the (removable) battery and had to limit itself to a rather average 3,905 mAh of power.
The display of the Fairphone 4 is a mixed bag. On the one hand, you no longer have to worry about the screen scratching easily – the display is now protected by a special resistant glass.
On the other hand, the image quality is not as brilliant as on top-of-the-range devices. When scrolling web pages, the content on the LCD with a refresh rate of 60hz did not move as smoothly as on other mid-range and premium devices' OLED screens.
Nevertheless, the company shines with its efforts to produce in as environmentally friendly a way as possible. In building the phone, the Dutch manufacturer has focused on 14 key materials, all of which have to come from sustainable and fair sources.
These include gold, aluminium, fair tungsten from Rwanda, recycled tin, rare earths and recycled plastics.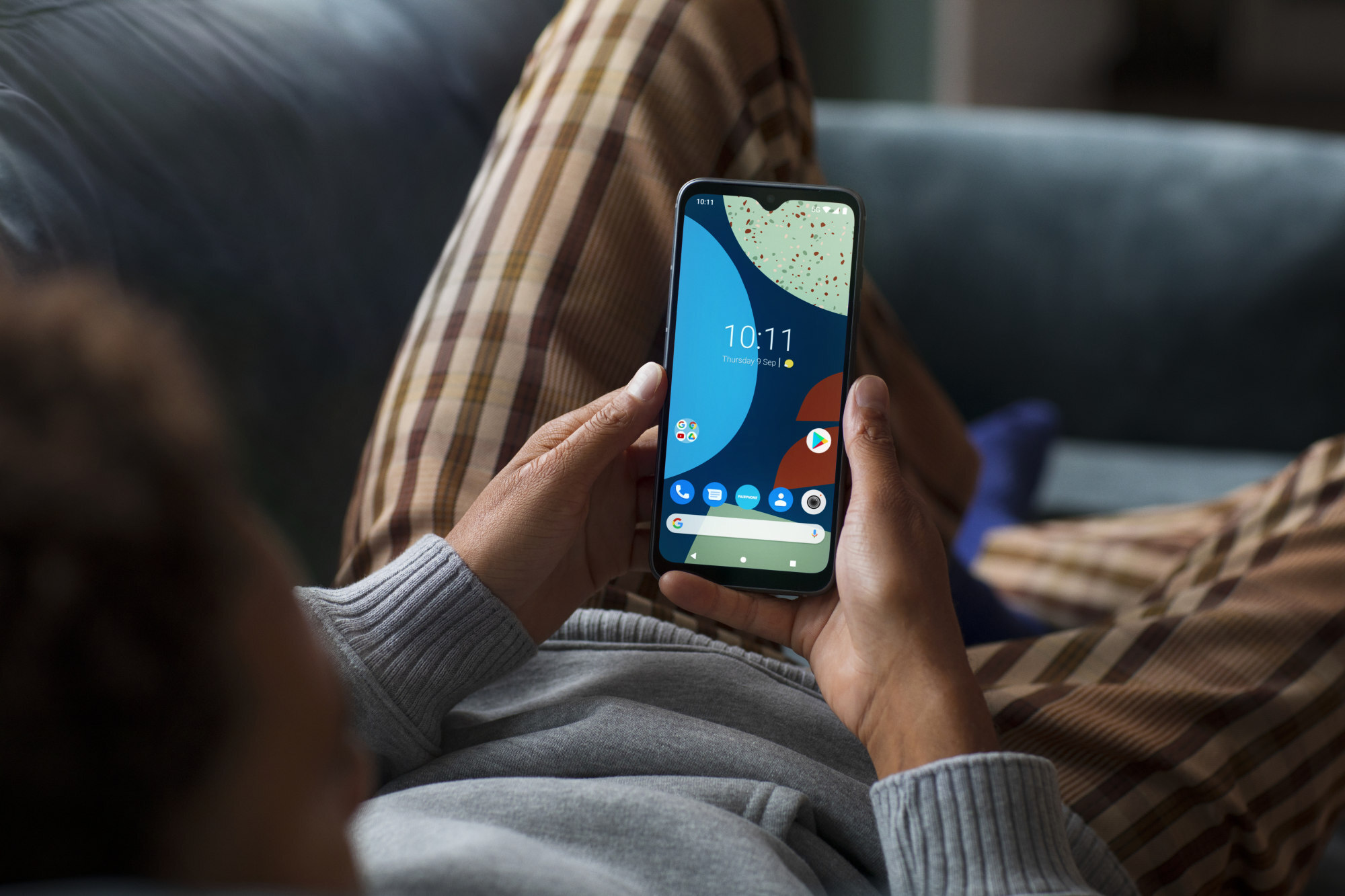 Software and features
The Qualcomm Snapdragon 750G chip makes the Fairphone 4 ready for
5G
so you don't feel like you have a piece of outdated technology in your hand.
Apps run smoothly on this processor, but it's less suitable as a mobile gaming console.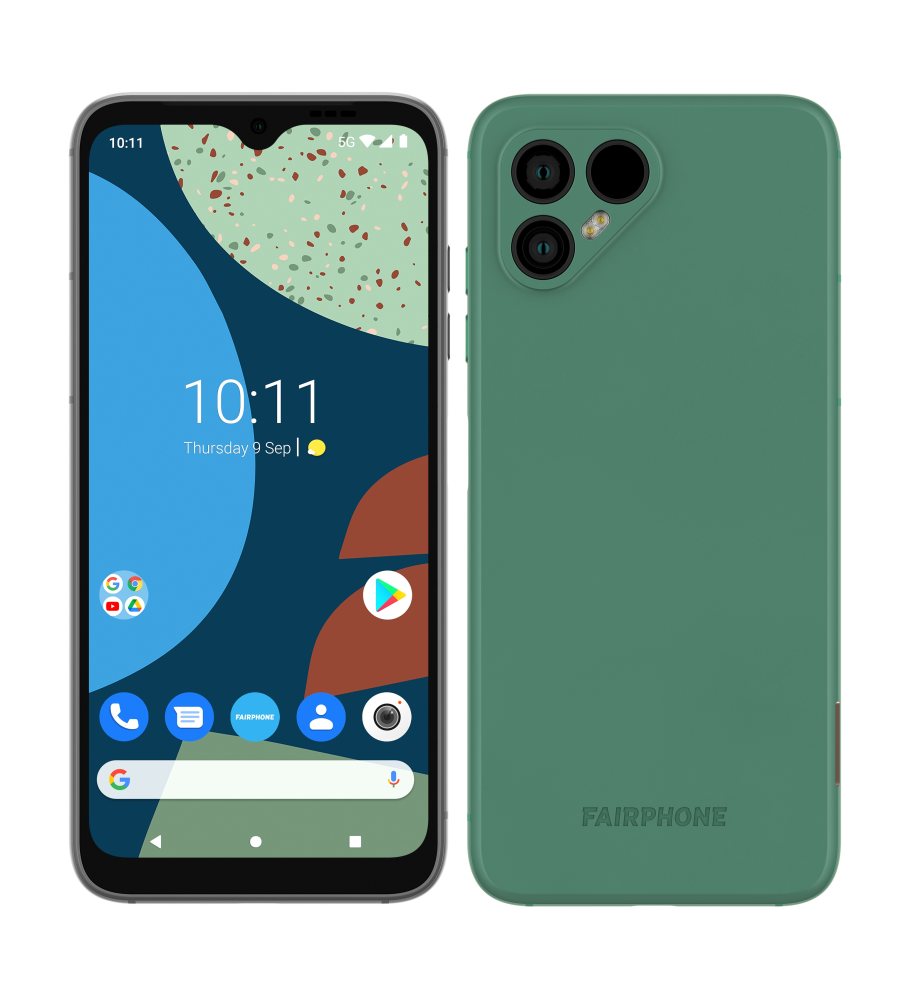 The fourth Fairphone has a camera with two lenses. The main camera with a wide-angle lens has optical image stabilisation, a laser autofocus and 48MP resolution.
There is also an ultra-wide-angle lens with macro function, but no zoom lens, meaning you'll only be able to zoom digitally. In a practical test, the pictures were not as brilliant as expected.
Fairphone promises a camera update for better picture quality in October. However, most users won't be buying a Fairphone for the latest camera tech anyway.
Performance and battery life
Your choice to get a Fairphone also most likely means you are more concerned about the handset's impact on the environment than its technical performance, which is what you would expect from a mid-range model.
The Fairphone 4 comes with a five-year warranty, covering the display, the two camera lenses, the USB-C port, the speakers and earpiece. Those are all parts that are almost prohibitively complicated and expensive to replace on other phones.
A new display costs about €80 (US$92), and you can do it yourself without the help of a workshop. A top smartphone can easily cost €300 or more for a display replacement.
The Fairphone guarantee also covers the software: updates to Android versions 12 and 13 are guaranteed, and Fairphone says it also wants to upgrade to versions 14 and 15 as well.
Whether an update to the next-generation Android version will actually succeed, however, depends largely on Google. It is currently difficult to assess what the minimum hardware requirements for Android 15 will be in the future.
The battery, however, is not covered by the five-year warranty, as it is prone to wearing out faster. But this part can also easily be replaced thanks to the modular design.
In a test, the battery got through a day well with moderate use. Frequent users can buy a second battery for €30 and change it if necessary – not something most phones allow for these days. An empty battery can be recharged to 50 per cent in 30 minutes.
To help keep its zero-waste promise, Fairphone says it will also refurbish old devices so that they can be reused.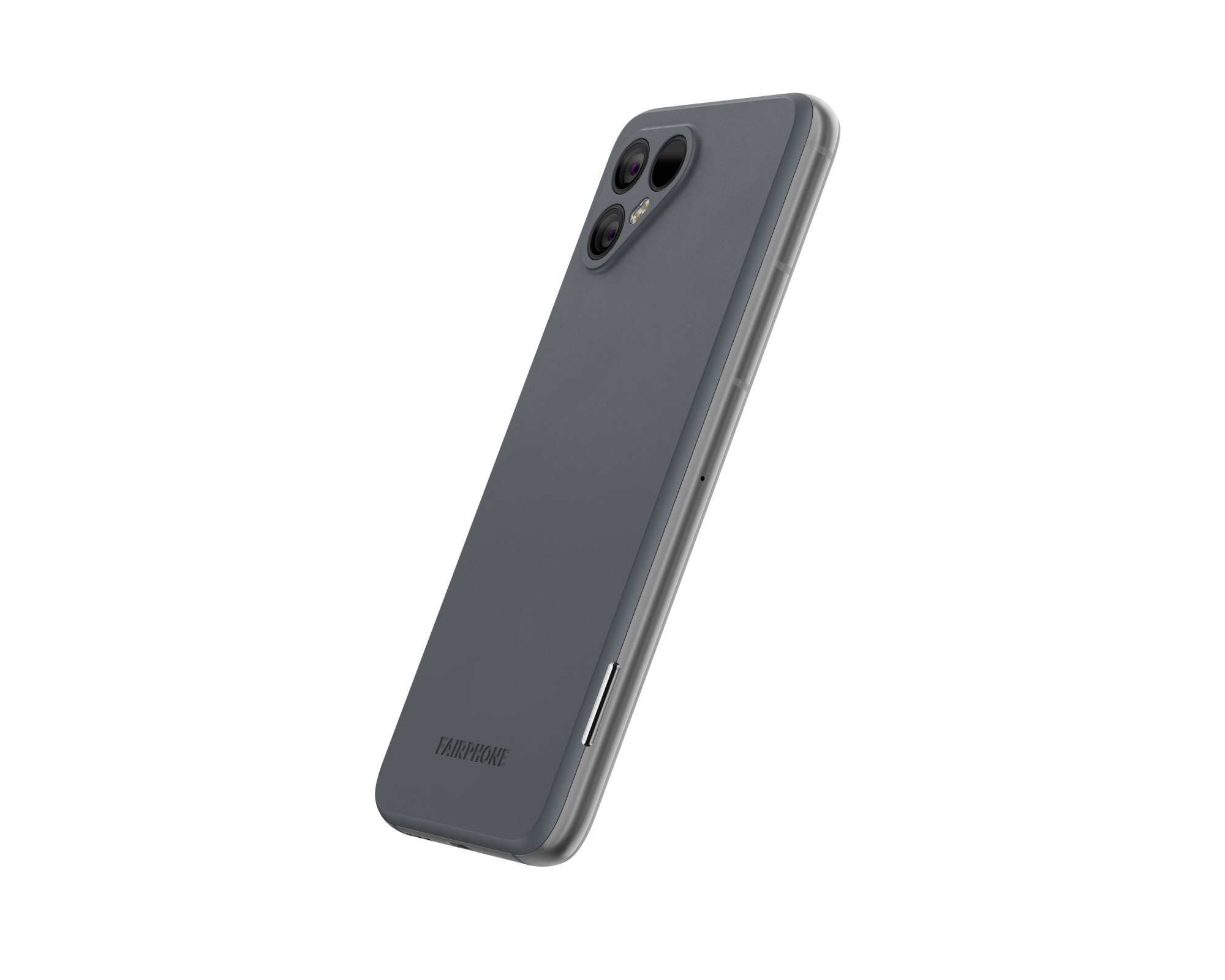 The great effort in avoiding electronic waste and in procuring fairly sourced raw materials is reflected in the price of the Fairphone 4, as is the comprehensive recycling programme. The entry-level price is €579.
For that, you get the version with 6 GB of RAM and 128 GB of internal memory. The version with 8 GB RAM and 256 GB internal memory costs €649.
By comparison, other smartphones with the Snapdragon 750G chip, such as the OnePlus Nord CE 5G, can be had for as little as €300.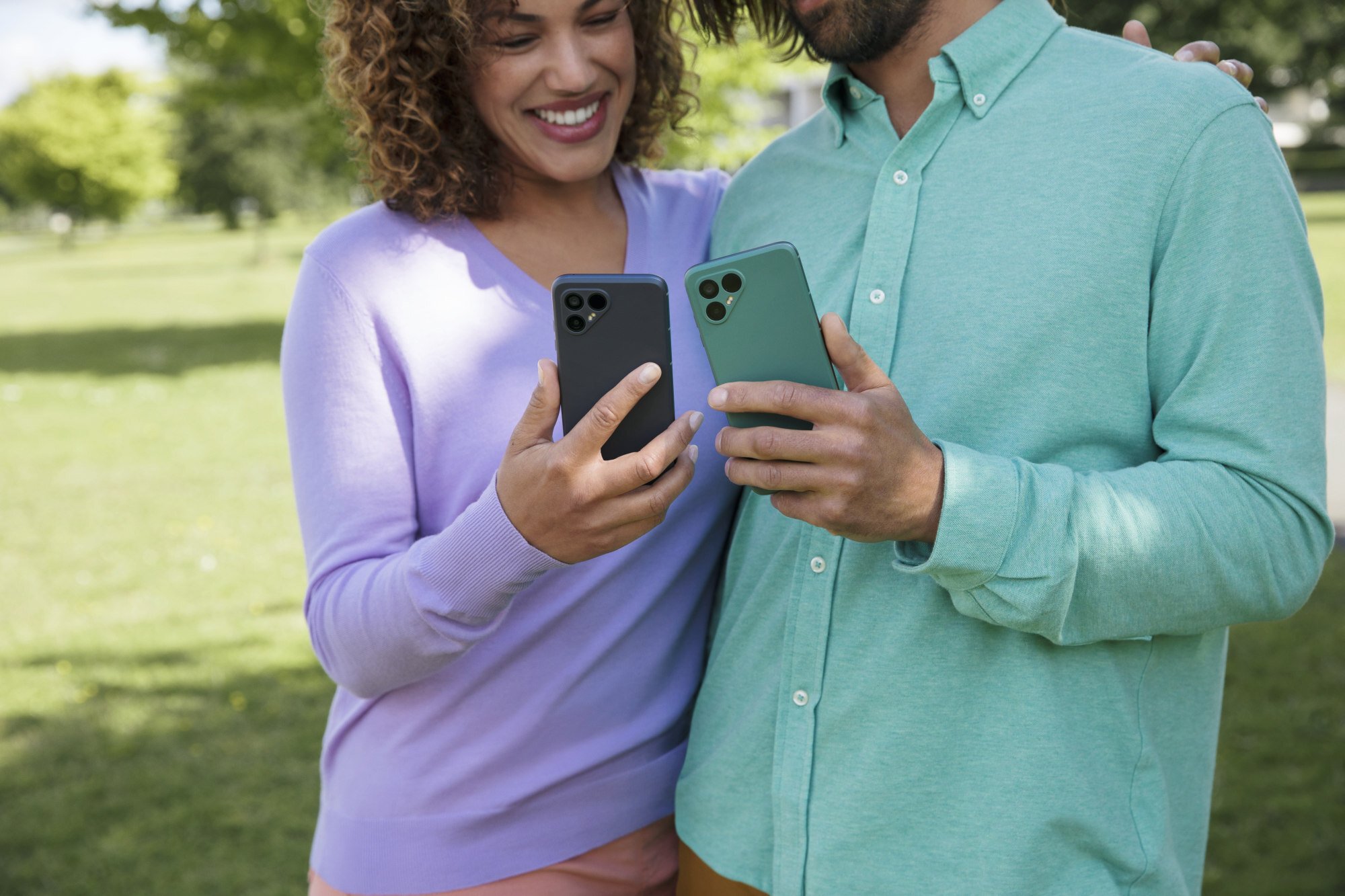 Conclusion
The Fairphone 4 is more expensive than the competition in the mid-range, but this price difference seems reasonable, because for that you get a device that you can use for years.
With support for
5G
and eSIM, the Fairphone 4 is future-proof, also because it will be supplied with up-to-date software for a longer than average period of time.