Apple
Get more with myNEWS
A personalised news feed of stories that matter to you
Learn more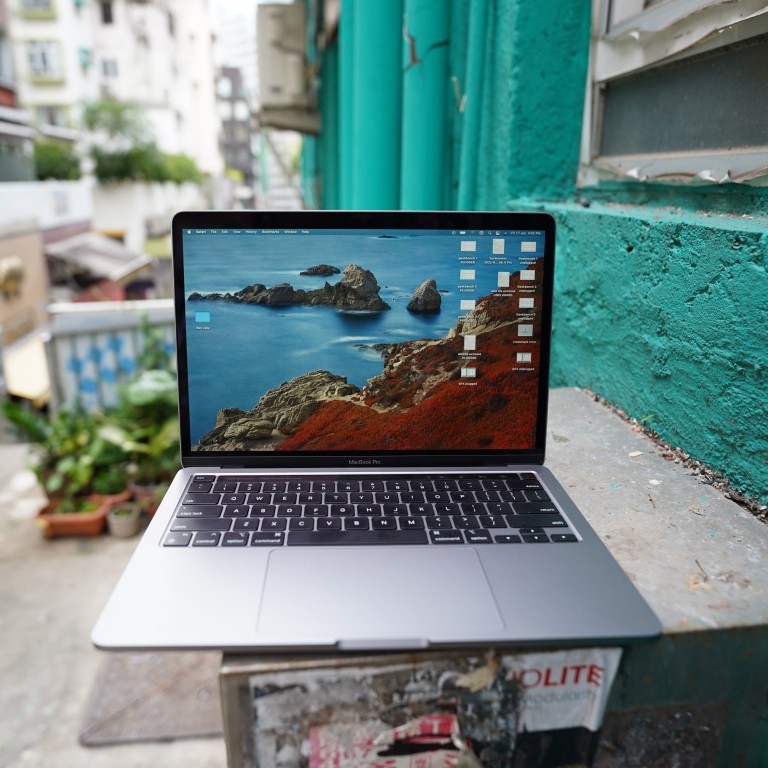 Review

|
Apple M2 MacBook Pro 2022 13-inch review: new chip that's super efficient takes laptop to the next level, even if it may look the same
The new MacBook Pro's M2 chip is powerful and battery life and performance are superb, making the laptop a great tool for digital nomads and content creators
Disappointingly it has the same body as the 2020 model, but the screen is vibrant and the keyboard and trackpad are accurate and easy to use
Two years ago, Apple flipped the computing industry upside down when it launched the M1 chip, a tiny streamlined silicon chip similar to the those powering smartphones that somehow was able to provide enough processing power for all of Apple's computers large and small.
Now the M2 is here, debuting in Apple's new 13-inch MacBook Pro that goes on sale next week. I've been testing this machine heavily for the past week, and it's an excellent computer for digital nomads and entry- to mid-level content creators.
Design and hardware
This 2022 model of the 13-inch MacBook Pro brings back the exact same outer hardware and design as the 2020 13-inch model. This normally wouldn't be a big deal – laptops don't get annual makeovers the way smartphones do – but in this case, it's undeniably disappointing because Apple had introduced a new MacBook design in autumn 2021, one with slimmer bezels around a more vibrant display, a higher resolution webcam and better speakers.
In fact, the MacBook Air that was introduced alongside this MacBook Pro uses the newer design.
I'm not sure why Apple gave this Pro model an older design when all other MacBooks have made the switch – perhaps there's a lot of leftover components? – but there's no getting around this: the MacBook Air looks more modern than this MacBook Pro.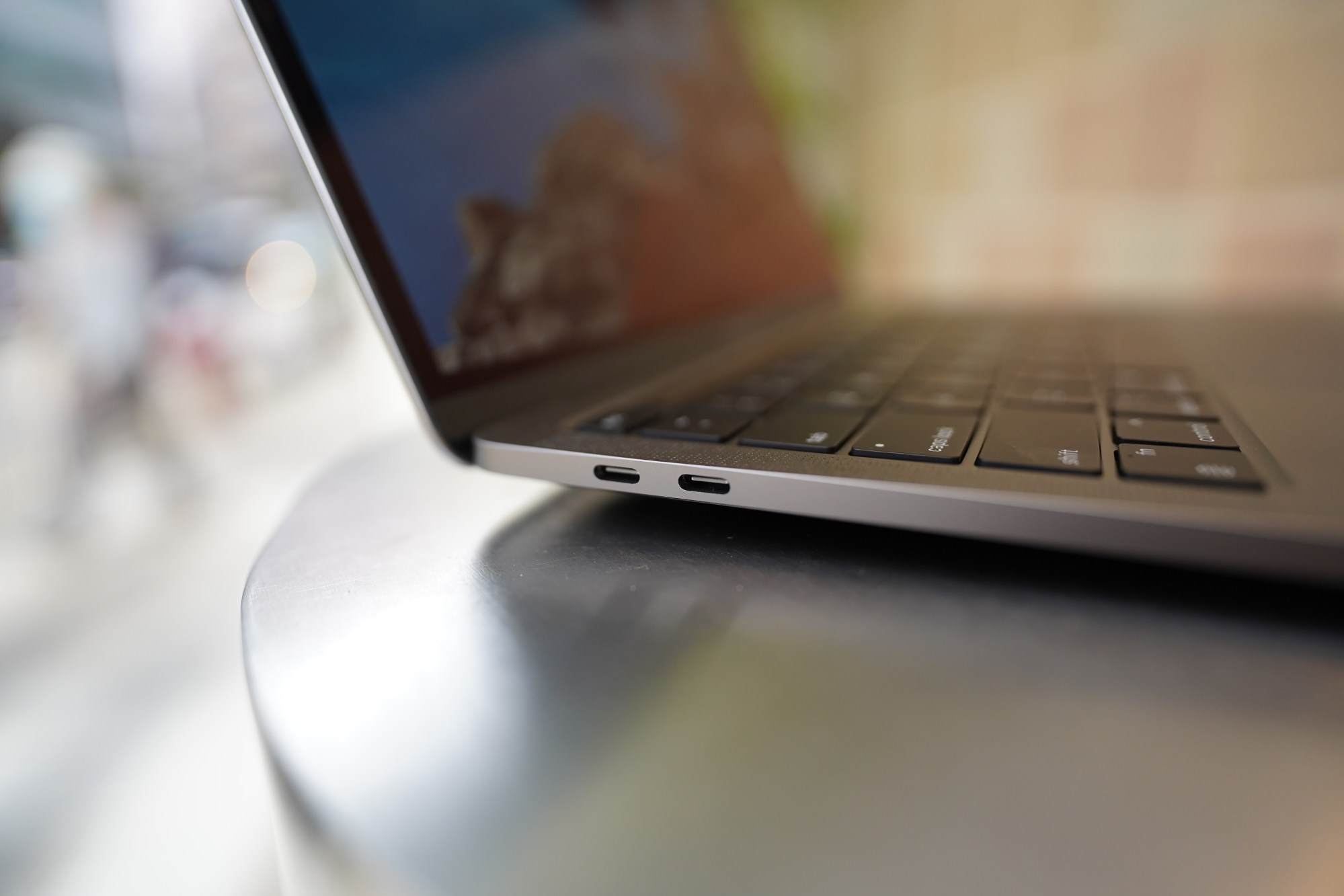 If you don't compare it against other Apple laptops, then it looks fine: it's still a well constructed unibody aluminium casing with a sturdy hinge, and while the bezels around the 13.3-inch LED display are a bit thick, the screen still pumps out accurate colours and looks sharp enough.
The keyboard and trackpad are also best-in-class – accurate and easy to use.
This 13-inch MacBook Pro, however, only comes with two USB-C ports, which means you will have to carry a dongle with you most of the time.
Overall, the outer design offers nothing new. But it's what's inside that counts. The M2 silicon has a 20 per cent faster CPU and 40 per cent faster GPU than the M1, and it is extremely power efficient to boot.
Apple's silicon supports unified memory, which minimises the redundancy of data copied between different sections of the CPU and GPU. I'll talk a bit more about the M2 in the performance section.
Software and features
The new MacBook Pro ships with MacOS Monterey but will upgrade to MacOS Ventura this autumn. MacOS Ventura is an exciting new update that blurs the line between MacBook software and iPhone/iPad software.
Some UI elements in MacOS Ventura will look more like an iPad UI, and because all of Apple's devices essentially run on the same silicon architecture, this lets developers port apps and software easily.
Expect better synergy between iPhone/iPad and MacBooks down the line.
Performance and battery life
This is where the M2 shines, and the sole reason this laptop even needs to exist. Whether in real-world usage tests or benchmark apps, the M2 scores very high marks, beating most Intel-powered machines in the upper-tier price bracket in which this MacBook Pro belongs.
In the benchmark app Geekbench 5, the M2 scored roughly the same as a similarly priced Samsung Galaxy Book 2 Pro with the newest 12th-generation Intel i7 processor. But where the M2 really stands out is in efficiency, requiring significantly less power than comparable Intel chips to generate the same performance. This results in excellent battery life: for basic productivity uses, the M2 MacBook Pro can last well over 10 hours on a single charge. Heavier tasks, like a two-hour video editing session, drained only 35 per cent of the battery.
Likewise, in real-world cases like video rendering, the M2's power shines. I was able to render a four-minute 8K video in Final Cut Pro in under three minutes. The same rendering process on a 2020 MacBook with an Intel processor took almost 17 minutes. And the Intel MacBook got very hot while the M2 MacBook was just moderately warm.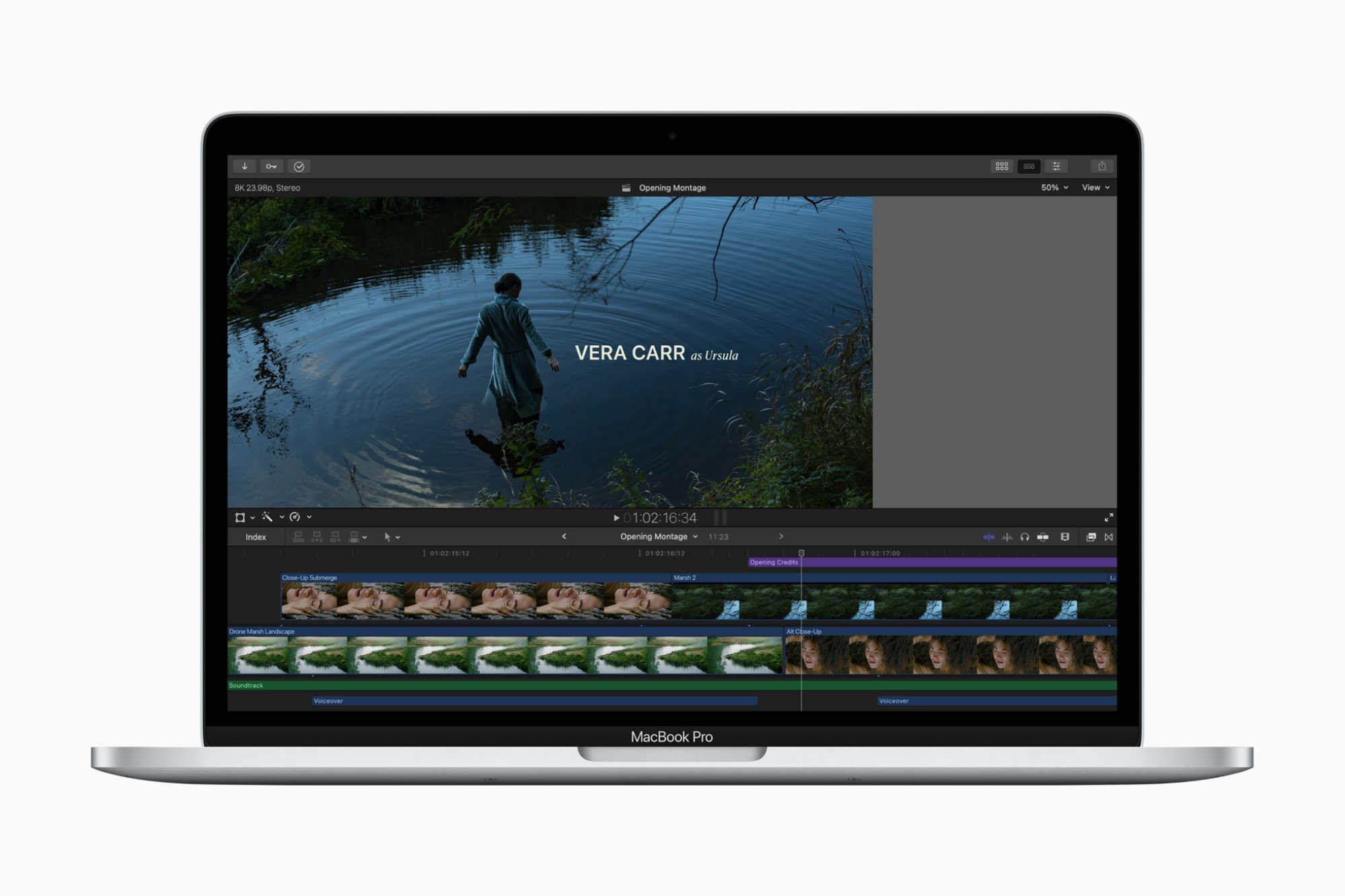 Conclusion
Starting at US$1,299 (HK$9,999), the 13-inch MacBook Pro is affordable enough for entry- or mid-level creative professionals. Those who take their video editing very seriously are likely to want to get the more powerful (and more expensive) 14- or 16-inch MacBook Pros, but the 13-inch model is more than powerful enough.
However, most people are better off getting the MacBook Air, because it also runs on the M2 chip (minus the Pro's active cooling system, which only comes into play for intensive tasks) but has a newer design and is slightly cheaper.
Whatever the case, Apple's silicon is making a strong case at every segment of the laptop space.