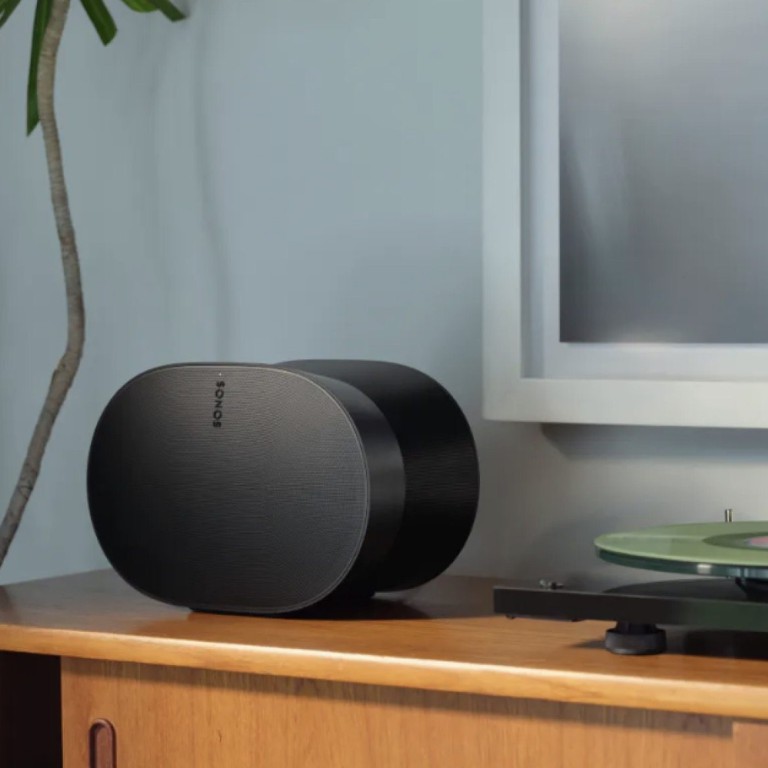 Sonos takes on Amazon and Google with launch of US$449 Era 300 spatial audio home speaker with Bluetooth
The Sonos Era 300 is a high-end home speaker that puts out spatial audio, and has six amplifiers, four tweeters and two woofers
Sonos has also released the cheaper Era 100, with two tweeters, three amplifiers and one midwoofer. The 100 replaces its previous speaker the Sonos One
Sonos is revamping its line of home speakers, chasing that market more aggressively at a time when rivals like Google and Amazon are rolling out fewer new products.
The audio company recently showed off two new models: the Era 300 and Era 100. The 300 version is a high-end home plug-in speaker that focuses on outputting spatial audio – a form of advanced surround sound.
The Era 100 is a replacement for the company's Sonos One, one of its bestselling speakers and a key rival to Apple's HomePod, Google's Nest audio products and the Amazon Echo.
Previously, Amazon and Google were rolling out several new speakers annually, but neither company has upgraded its line-up recently. And both are reassessing their hardware plans as they deal with lay-offs and budget cuts.
Apple, which has lagged behind in speaker market share, released a new high-end HomePod model in February.
In an interview, Sonos chief executive Patrick Spence said the move from stereo sound to spatial audio is as significant as going from mono to stereo. He anticipates that the Era 300 will create a "halo" over the company's product line and attract both upgraders and new customers.
Spence said the company is able to invest more than other speaker makers because it didn't hire too aggressively during the Covid-19 pandemic. It also has no debt and a strong cash balance, he said.
The Era 100 has two tweeters, three amplifiers and one midwoofer, up from two amplifiers and one tweeter in the Sonos One. The Era 300, meanwhile, has six amplifiers, four tweeters and two woofers – directing sound in more directions and supporting the spatial audio output.
The higher-end model has an hourglass-like shape, while the Era 100 looks like a rounder and taller Sonos One.
The devices also have a new control panel on the top that can adjust volume with a touch slider and adds keys for skip and replay. There's also a new control to disable microphones. Some users have complained in the past that the buttons on Sonos speakers weren't intuitive.
The speakers support Sonos' own voice assistant as well as Amazon Alexa. But they won't run Google Assistant, which is available on Sonos' older models. Sonos said this is because of changes by Google and isn't related to a patent lawsuit between the two companies.
On the Era 300, getting spatial audio will initially require a subscription to Amazon Music Unlimited. Apple Music support is coming later, Sonos said, while a Spotify offering isn't currently available.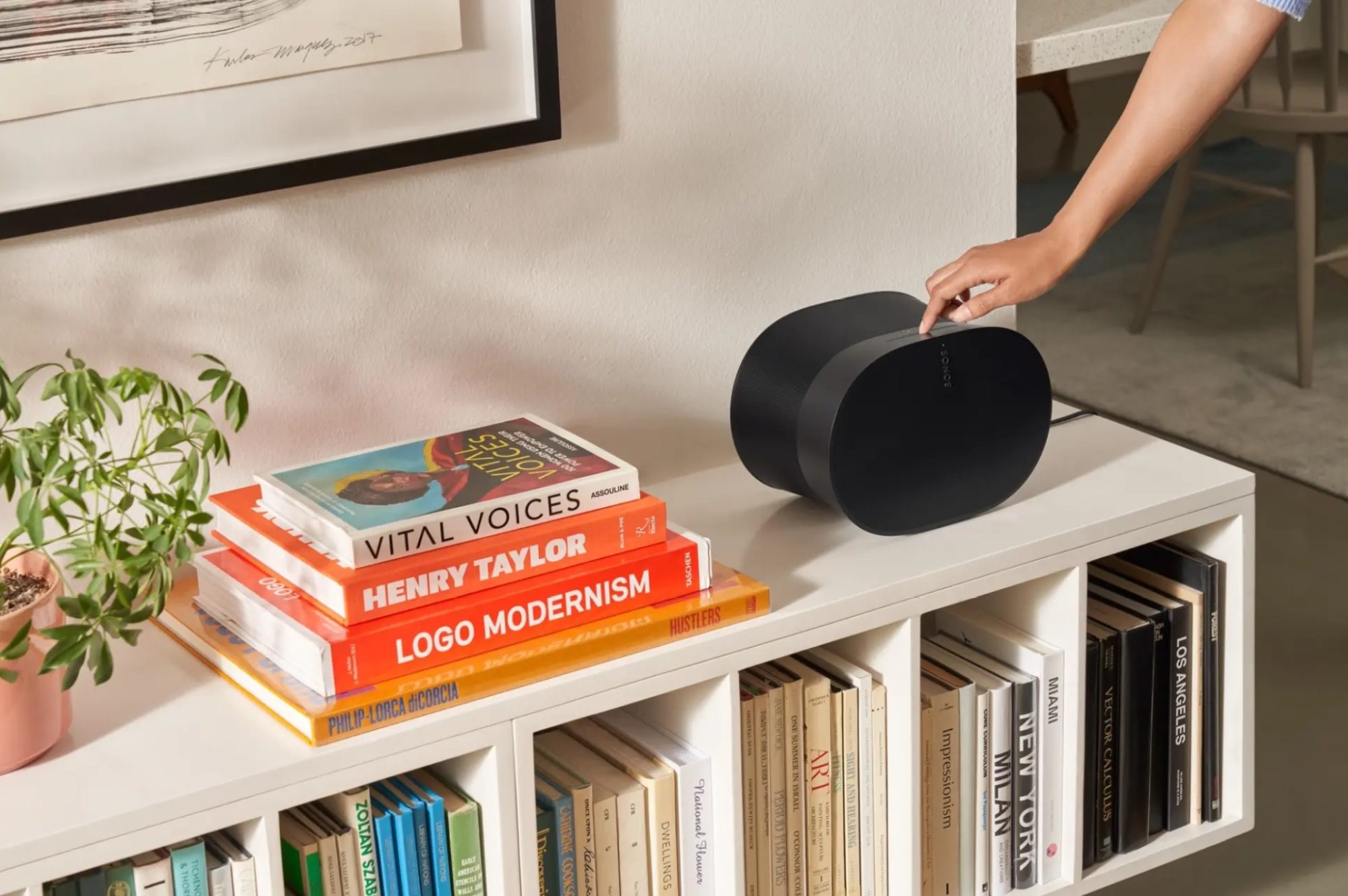 Both models also address what Sonos said are two of the most common requests for its plug-in speakers: Bluetooth pairing with a hardware button press and the ability for Android users to enable TruePlay, a feature that analyses the surrounding environment to optimise sound.
Support for Wi-fi 6 is also included, along with a USB-C port for connecting to an audio source.
The new models, which will be available in black or white, launch on March 28. Sonos will charge US$449 for the Era 300, down from the US$550 price of the comparable Sonos Five. The Era 100 will cost US$249, up from the US$219 price of the Sonos One it will replace. The company will also sell bundles at a slight discount.
Those prices are a bit higher than most rivals ask for smart speakers. Apple's models cost US$99 and US$299, while Google charges US$49 and US$100. Amazon speakers range in price from US$50 to US$200.