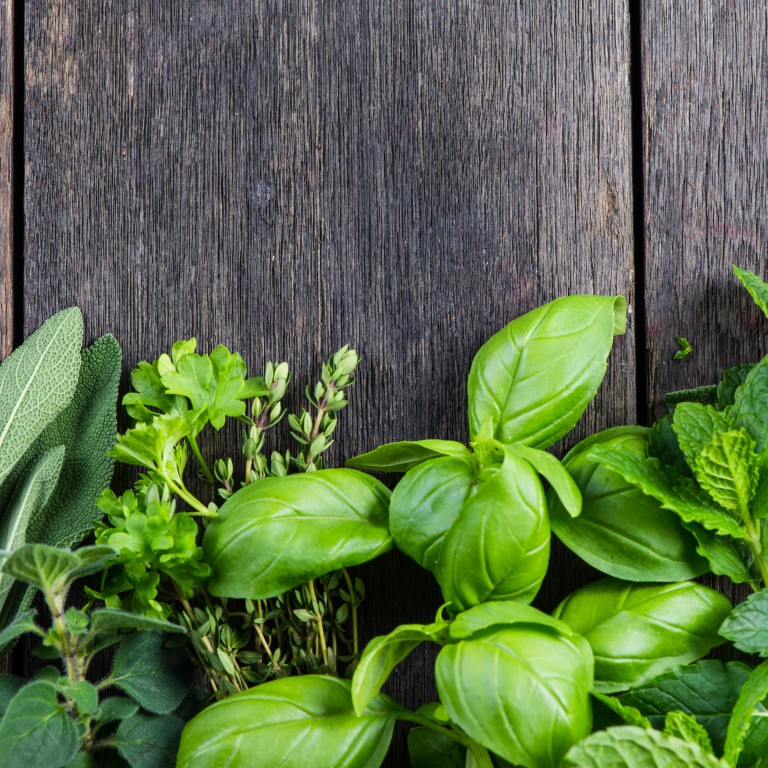 Four cool-weather herbs Hongkongers can grow indoors
Get a head start on spring by planting an indoor herb garden now
Autumn is the season of harvest. As the cool dry weather kicks in, experienced gardeners can replant herbs and extend their herb gardens after  harvest. It is also a perfect time for beginners to start growing an indoor herb garden to get a head start on spring. There are plenty of cool-weather-loving herbs that can be planted at the cusp of autumn to add the freshest flavours to your Thanksgiving and Christmas meals.
Rosemary
This striking, upright evergreen herb is known for its pine-like fragrance, as well as its power to cure ailments of the nervous system. Packed with compounds which fight off free radical damage in the brain, it improves cognitive performance and prevents brain ageing and hair loss. It also stimulates appetite, facilitates digestion of heavy and greasy food and prevents flatulence.
Rosemary has also shown in lab tests to work in a much similar way as prescription anti-diabetic medication, according to a study published last year in the Journal of Agricultural and Food Chemistry. Researchers found the herb could inhibit a diabetes-related enzyme – also a target of a prescription drug for the disease – which reduces the risk of type 2 diabetes.
Its bitter, astringent taste and characteristic aroma go a long way to flavour roast meats like chicken or lamb, barbecued foods and mashed or sautéed potatoes.
Brew the herb into a soothing tea to boost liver function and help reduce water retention.
Bay leaf
This Mediterranean herb has been cultivated for centuries for its health benefits, beginning with ancient Greeks and Romans. Packed with compounds that improve insulin receptor function, it can regulate blood glucose levels and reduce the risk of diabetes and heart disease simultaneously.
Bay leaves are also effective in alleviating respiratory troubles such as coughs and flu. A bay leaf tea can reduce fever and provide great relief to those suffering from repeated sneezing.
Fresh or dried bay leaves are used in cooking for their distinctive flavour and fragrance. With its potent aroma, one or two leaves of bay suffice in soups, seafood, sauces, stews and marinades for meats and poultry. The leaves are most often used whole and removed before serving. They are not meant to be eaten, although it is safe to do so.
Dill
As a rich source of antioxidants and anti-inflammatory compounds, this light and feathery herb is helpful in controlling blood cholesterol levels and perking up the immune system.
Its abundant calcium content also helps maintain bone mineral density, which is essential for proper growth and development of bones.
Dill's aroma is similar to parsley's, but more intense, gentle and non-irritating, with just a hint of licorice. It's best when used fresh as it loses its flavour rapidly if dried.
Native to southwest Asia and India, dill is one of the most popular herbs used in the kitchen, along with parsley. It is a nice pairing with root vegetables such as potatoes, carrots and beets. For a quick condiment, mix dill into cream cheese, sour cream, or yogurt.
Coriander
The coriander plant has dark green leafy stalks with a pungent flavour. Cooks have long also used fresh  coriander to mask the unpleasant smell of certain foods (such as pig intestines).
Apart from being a  culinary delight,  coriander can also act as a mild laxative. With calming properties,  coriander can ease anxiety and stress, which also helps improve sleeping quality.
Although not everyone is a fan of its lemony spice, it goes particularly well with Asian and Mexican dishes. All parts of the plant are edible, but the fresh leaves and the dried seeds are most commonly used in cooking. Its crispness adds a refreshing zing and earthy overtones to mayonnaise, yogurt, spring rolls, salsas and salads.
Four tips to keep your herbs healthy and alive
As plants are approaching a natural resting phase in autumn and winter, it takes a little more care for herbs to prosper. 
Herbs do not need as much water in  autumn  compared to spring and summer and it is% easy to overwater. Yellow, limp and wilted leaves are common signs of overwatering. Try minimal watering and let the herbs grow naturally.
Plants are exposed to less sunlight in  autumn, which will slow down their growth. Be sure to place your herbs in the brightest window of your house, or install a high-intensity artificial light source to supplement their growth if necessary.
Avoid overcrowding your container to ensure good air circulation for all the herbs, especially for bay leaves.
Regular clipping of herbs promotes their growth. Clip generously halfway down to the base, dry and store and make herb oils and vinegars with the excess.
Angela Cheng-Matsuzawa and Ann Cha are the founders of  Punch Detox