LIFE
Get more with myNEWS
A personalised news feed of stories that matter to you
Learn more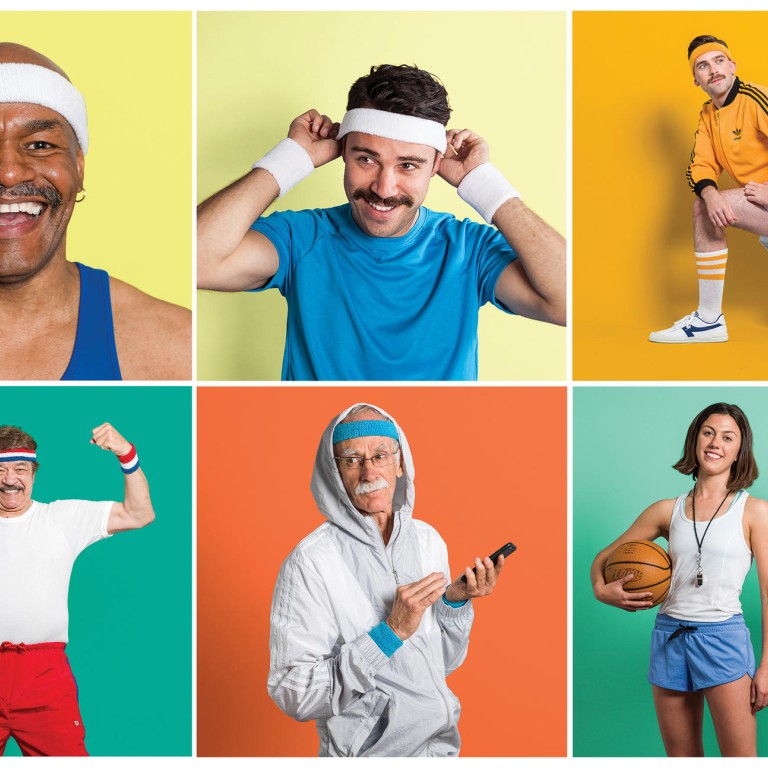 MOVE it this Movember: men's health campaign extended to include exercise
Participants in this year's Movember campaign are being asked not only to sprout some hair over their upper lips, but to make a conscious effort to exercise
It's not enough just to grow a moustache for Movember this year. The annual November men's health campaign has taken on a new look for its 13th edition: participants - known as Mo Bros and Sistas - are also being asked to make a conscious effort to exercise.
Physical inactivity is the fourth and newest focus area of Movember's strategy, says Mark Fewell, Movember's head of market development. "We're committed to raising awareness on the dangers of physical inactivity and investing in initiatives that encourage physical activity."
While the moustache is still king, the Movember Foundation has introduced MOVE, a 30-day fitness challenge to help fight the rising levels of physical inactivity in men worldwide. Mo Bros and Sistas are being challenged to do 30 MOVEs in 30 days - it could be a gym workout, a lunchtime jog or an epic bike ride. Each MOVE has to be at least 20 minutes long.
 
After registering at the Movember Hong Kong website and creating a fundraising page, participants are encouraged to post their updates on their page and share the physical activities they've done on social media. For a ripple effect, participants are also urged to get their friends, family and colleagues involved to MOVE as a team, or challenge each other to match the MOVEs.
Throughout November, Movember's local supporters will offer special discounts to fitness classes to encourage participants to workout (see sidebar).
According to research cited by the Movember Foundation, about 3.2 million deaths each year are attributable to insufficient physical activity. It is the fourth leading risk factor for global mortality, and 41 per cent of men in high-income countries don't exercise enough. A sedentary lifestyle increases one's risk of cancer and many other diseases.
MOVE is just one example of Movember's investment in initiatives to encourage people to get more physically active. In Australia - the birthplace of the foundation - Movember worked with a research team at Edith Cowan University to record the experiences of men with prostate cancer who underwent a tailored fitness regime. The resources created as a result of the project are available online as a series of videos.
Also, under the foundation's Global Action Plan (GAP), one of the five research focus areas is on exercise and metabolic health. Called GAP4, it's a potentially groundbreaking and exciting project as it's the first to look at exercise as a medicine against prostate cancer progression, says Paul Villanti, Movember's executive director of programmes.
An international team of more than 150 leading scientists has been assembled to design a large-scale multi-centre exercise trial for men with advanced prostate cancer.
Importantly, the trial will also look at the mechanisms of physical activity on the biology of advanced disease. Patient recruitment for the clinical trial is expected to begin by the end of the year.
Closer to home, the University of Hong Kong's Institute of Human Performance is leading a study on exercise as medicine for men with prostate cancer in the city. In the randomised, controlled trial that has received HK$601,400 in funding to date and is currently in phase two, participants are assigned a 12-week programme of either Eastern (traditional Chinese body-mind) exercise or Western (multimode resistance and aerobic) exercise, or a delayed exercise control group.
"At Movember, we aim to do things that are impactful, efficient and positively disruptive," says Fewell. "We've grown to become much more than just an event in November; we're a global foundation that has funded more than 1,000 programmes in 21 countries around the world."
Movember began as a joke in 2003 among some friends in Melbourne to bring the moustache back in fashion. Since then, the foundation has raised HK$5 billion globally through nearly five million Mo Bros and Sistas, with the funds going towards four strategic areas: prostate cancer, testicular cancer, mental health and - new for this year - physical inactivity.
Locally, the Hong Kong Cancer Fund remains the sole men's health partner and beneficiary of Movember Hong Kong's fundraising campaign, now in its fourth official year. All funds raised in Hong Kong will be staying in Hong Kong. The HK$3.8 million raised in last year's campaign was allocated to the Cancer Fund's involvement in prostate cancer research, patient care, peer support and complementary therapies all with a particular focus on survivorship.
Fewell is confident this year's Movember Hong Kong campaign, which launched with a party at Bounce Inc indoor trampoline park at the weekend, will continue to make an impact.
"Hong Kong is a high-energy, passionate market. It's a centre of commerce and full of high achievers, so there are a lot of type-A personalities who like a fun challenge like Movember," he says. "The corporate support is also strong. There are a lot more companies running wellness programmes, such as Deloitte, Blackrock, Li & Fung. To see Movember elevated like this in a relatively small population market is great."
Moving with Movember
There are many ways to move in Movember - here's a list of official events and partner offerings. Make sure you register as a Mo Bro or Sista (it's free) at
hk.movember.com
beforehand to participate in these events.
Friday, Oct 30, 6.30pm-8pm
Central Pier 10
Saturday, Nov 21
Pure South - The Pulse, Level 1, The Pulse, 28 Beach Road, Repulse Bay
A special fundraising class in aid of Movember.
throughout November
Bounce Inc, G/F, EMax, Kitec, 1 Trademart Drive, Kowloon Bay
People with moustaches will receive a discount at Bounce (usual price HK$150 per hour-long session). There'll also be a special Movember night for Mo Bros and Sistas.
bounceinc.com.hk
throughout November
XYZ, 2/F, New World Tower II, 18 Queen's Road, Central
Mo Bros and Sistas will get a discount on XYZ's spinning classes (usual price HK$350 per class).
youarexyz.com
throughout November
Precision Fitness, Happy Valley Racecourse (outdoor sessions) or 3/F World Trust Tower, 50 Stanley Street, Central (indoor sessions)
Mo Bros and Sistas get a discounted price of HK$230 per Fit Camp boot camp-style class (usual price HK$250)
precisionfitnesshk.com