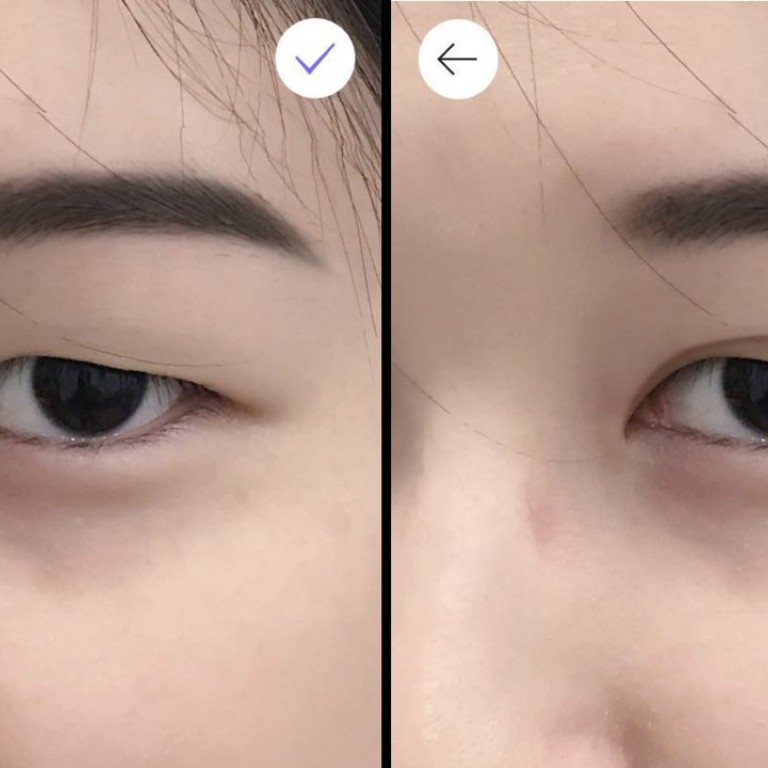 Why double eyelid surgery is on the rise in Asia: rising incomes and acceptance, and star power of Fan Bingbing, Angelababy
Every year millions of young people in China undergo an operation to add creases to their eyelids - to help them get a job, be happy, or because it's fashionable. It's a market expected to be worth HK$900 billion by 2019
Sharon Lu, a 23-year-old college graduate in Beijing, says it was "out of a sudden impulse" that she decided to make her eyes look bigger and brighter.
In December, a plastic surgeon made one cut on each of her upper eyelid with a scalpel. Two hours later, Lu walked out of the hospital with her eyes a bit swollen; on the skin above them were the newly created creases that about half the people in East Asia are born without.
"It was as easy as getting a new haircut," Lu says. "Many of my friends have had the operation. It's a perfectly normal thing."
The double eyelid operation, or Asian blepharoplasty, which adds a fold in the eyelid to make the eye seem larger, has turned from a controversial procedure to a common practice in China.
Chinese doctors say the number of eyelid operations has skyrocketed thanks to rising incomes, growing social acceptance and the long-existing beauty standard that favours big eyes.
Meanwhile, the predominantly female patients are getting younger, with parents willing to spend several thousand yuan to make their daughters more attractive, plastic surgeons say.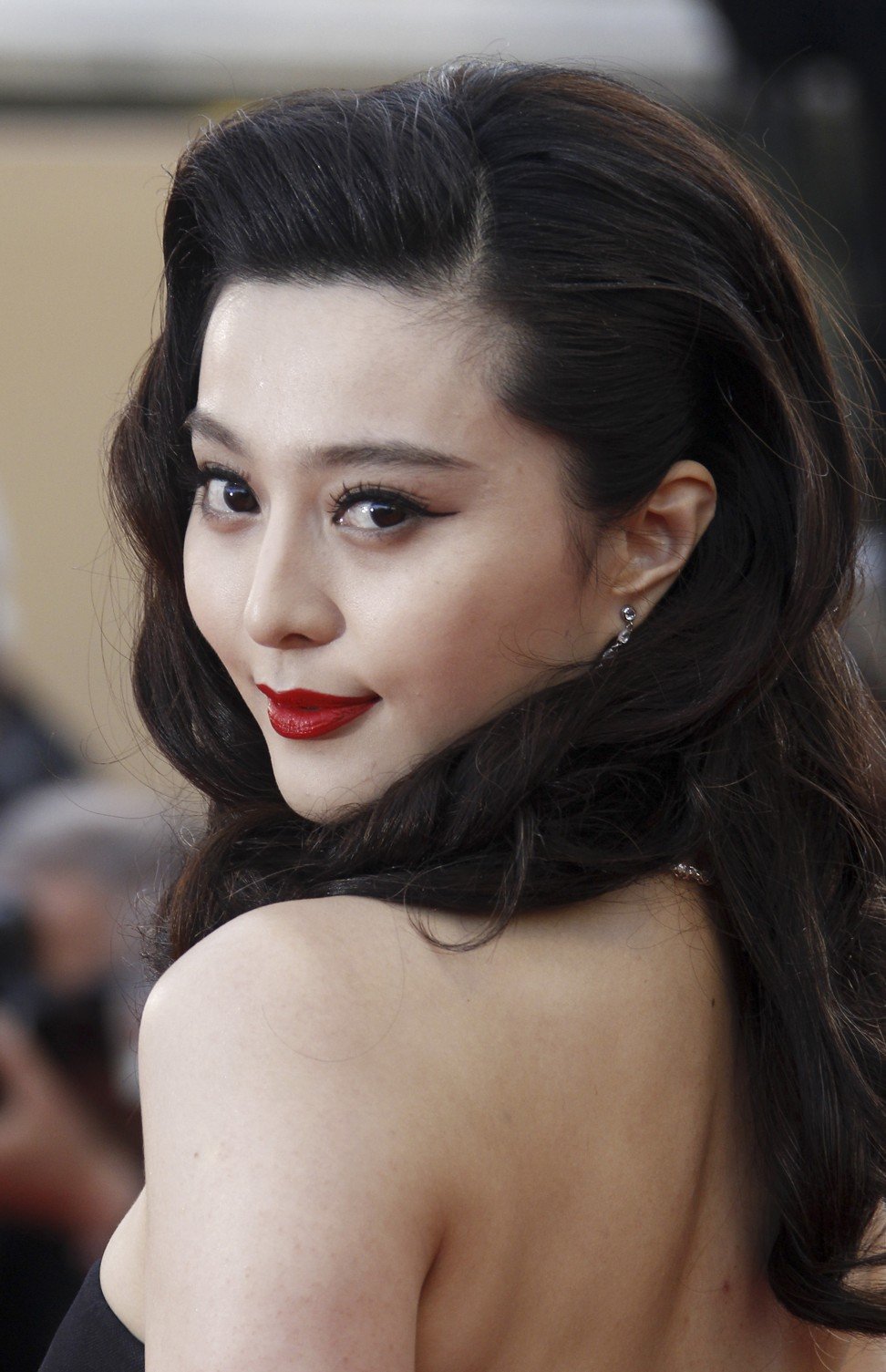 More than 7 million Chinese had cosmetic surgery in 2014, and the market will double to 800 billion yuan (HK$900 billion, US$116 billion) by 2019, according to a research report by HSBC last year.
Although detailed figures for the number of double-eyelid operations performed are not available, cosmetic surgeons in China say it has become the most sought-after procedure in the country.
Ma Lanhua, a 57-year-old plastic surgeon in Beijing, says she performed about three eyelid operations every month when she started her career in 1987. The number has since jumped to over 100, meaning she operates on roughly five people's eyelids every day.
"In the past, almost no parent would say yes to the surgery, so young people had to do it secretly," Ma says. "Nowadays, girls are being brought to my clinic by their mums and dads."
Most of Ma's patients are women aged between 17 and 28. High school graduates are one major group, as they have a long holiday for the scar to recover, she says.
Her youngest patient was a nine-year-old girl, whose mother insisted she have the cut before the family moved abroad.
Eyelid surgery first became popular in South Korea and Japan, and was the third most popular cosmetic surgical procedure worldwide in 2015 (after breast augmentation and liposuction), with more than 1.3 million operations reported, according to the latest survey by the International Society of Aesthetic Plastic Surgery.
While some criticise the procedure for making Asians look more Western, others believe the craze for the eyelid fold is in line with the traditional aesthetic ideal in Asian cultures.
For people with a single eyelid, or monolid, parts of their eyes and eyelashes are covered by the skin above, making their eyes look small and lacklustre, says Li Binbin, a plastic surgeon at Beijing Anzhen Hospital. During the procedure, some of the skin and fat in the upper eyelid is removed so the eye appears rounder.
"In the East, we have our own beauty standards," Li says. "The majority of Chinese don't have very big eyes. That's why people all want them."
Li performs more than 500 eyelid operations every year, mostly for college students. In his clinic, parents and children sometimes argue over what kind of eyelids look better.
"One time, the mother preferred a wide, more obvious double eyelid but the daughter wanted a natural, subtle one," he says. "I told them to go home and make a decision first."
Doctors say some people hope the double eyelid will improve their chances of getting into an acting school or finding a job, but a growing percentage of women have the operation just to make themselves happy.
Wang, a 23-year-old Hangzhou native who declines to give her full name, had the eyelid operation four years ago after her mother suggested it.
"My cousins looked nicer after the operation, and my mum thought I should do the same," she says. "It didn't change my look too much, but I do feel more confident about my eyes now."
For Lu, the main appeal of having double eyelids is that she can make better use of her favourite eye shadows. "I learned from make-up tutorials that you should apply one colour to the lower layer of the eyelid and another to the upper layer," Lu says. "I was not able to do it on my monolid eyes."
As with fashion, what is considered the 'best' double eyelid changes with time.
Cosmetic surgeons say the so-called 'European' style, characterised by a wide fold on the eyelid, was popular when the procedure first became known in China in the 1990s. It was later overtaken by the Korean style – a natural-looking thin crease that is less noticeable.
"People are becoming more rational these days," Ma says. "They want what is suitable for them. They want to have their own individual style."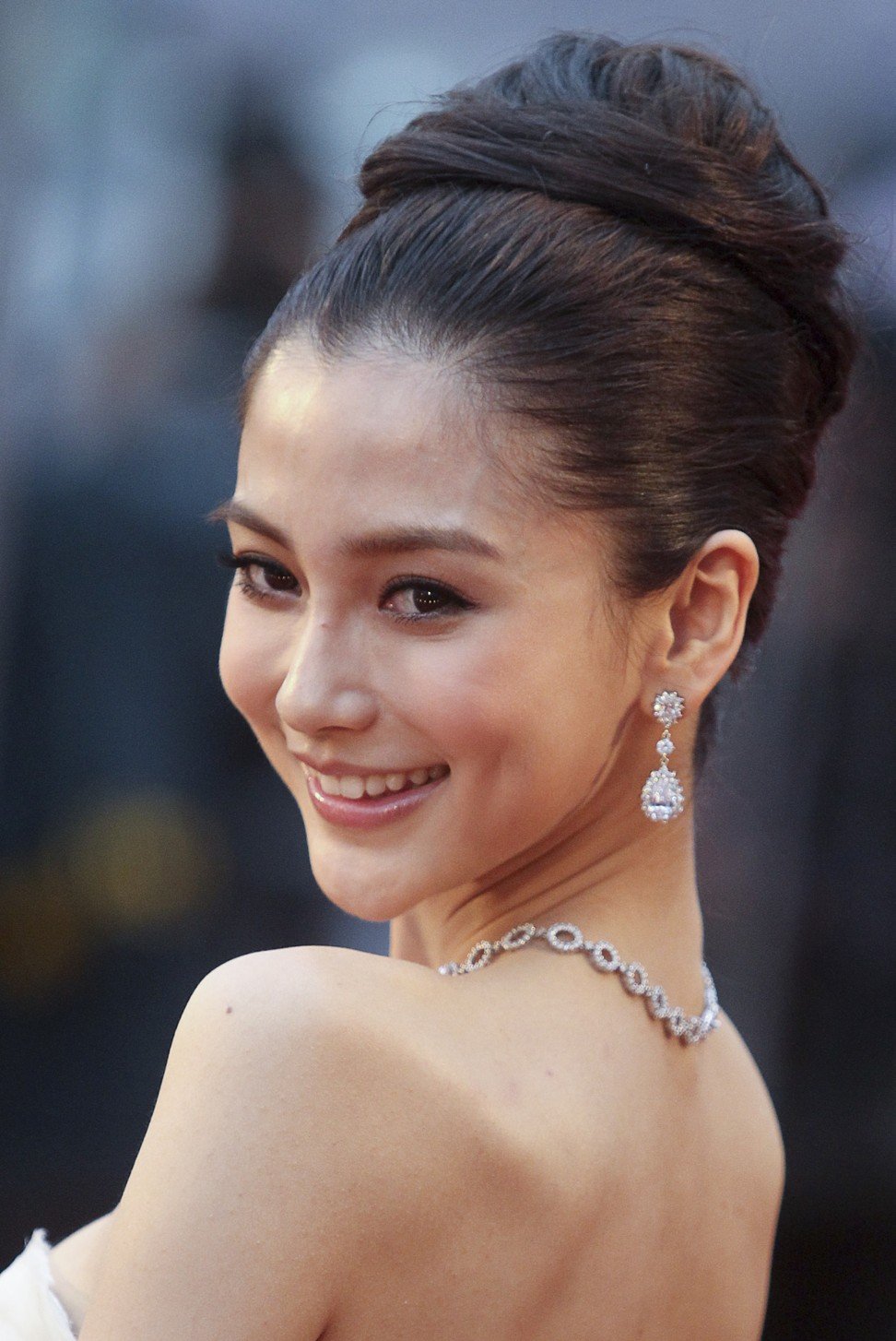 Still, young students continue to be inspired by Chinese celebrities. Actresses Fan Bingbing and Angelababy are frequent looks requested by patients looking for ideal eyelids, according to doctors.
Ma says it is better for people to wait until they are 18 to have the operation, but there is no legal age limit for cosmetic surgery in Hong Kong or China.
Performing surgery on minors brings up complications, both physically and mentally. Possible risks include infection and prolonged bruising, says Ma. "Children's eyes are still growing, and we don't know whether the double eyelid will look the same when they grow up," she says.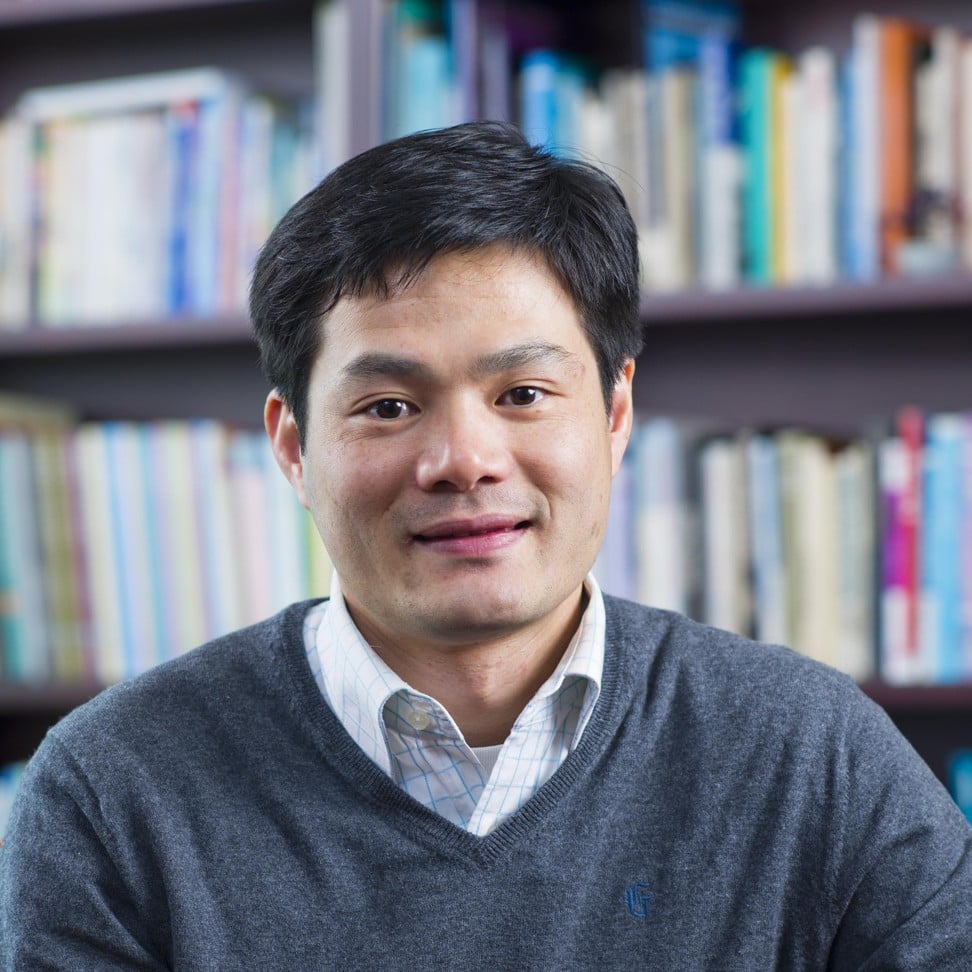 Jerf Yeung Wai-keung, an expert in children's mental health at the City University of Hong Kong, says many teenagers in China opt for the eyelid operation due to peer pressure and a lack of self-esteem.
Making children undergo plastic surgery can have a negative impact on their growth, he warns.
"At an early age, these children are given the message that they have to work on their appearance to get recognised," says Yeung. "Instead, they should be told to lead a meaningful life by working hard and having a good character."
Two options for surgery, a cheap fix, and a way to doctor your photos without it
Incisional surgery
Cost: about 8,000 yuan (HK$9,000)
Incisional technique is the most common approach to create double eyelids. During the operation, a thin strip of skin, as well as some muscle and fat if necessary, is removed from the upper eyelid. Stitches are used to fix the skin edges to the underlying muscle to create the crease. This technique works for most people and the double eyelid created is long-lasting, but the scar can take up to a year to fully heal.
Suture surgery
Cost: about 4,000 yuan
A thin stitch is used to compress the eyelid skin to the underlying tissues of the eyelid to form a crease. The method is simple and requires shorter recovery time, but it gives surgeons less control and therefore only works for people with thin eyelid skin with little fat. In addition, the fold can get smaller and weaker over time due to the loosening of the sutures.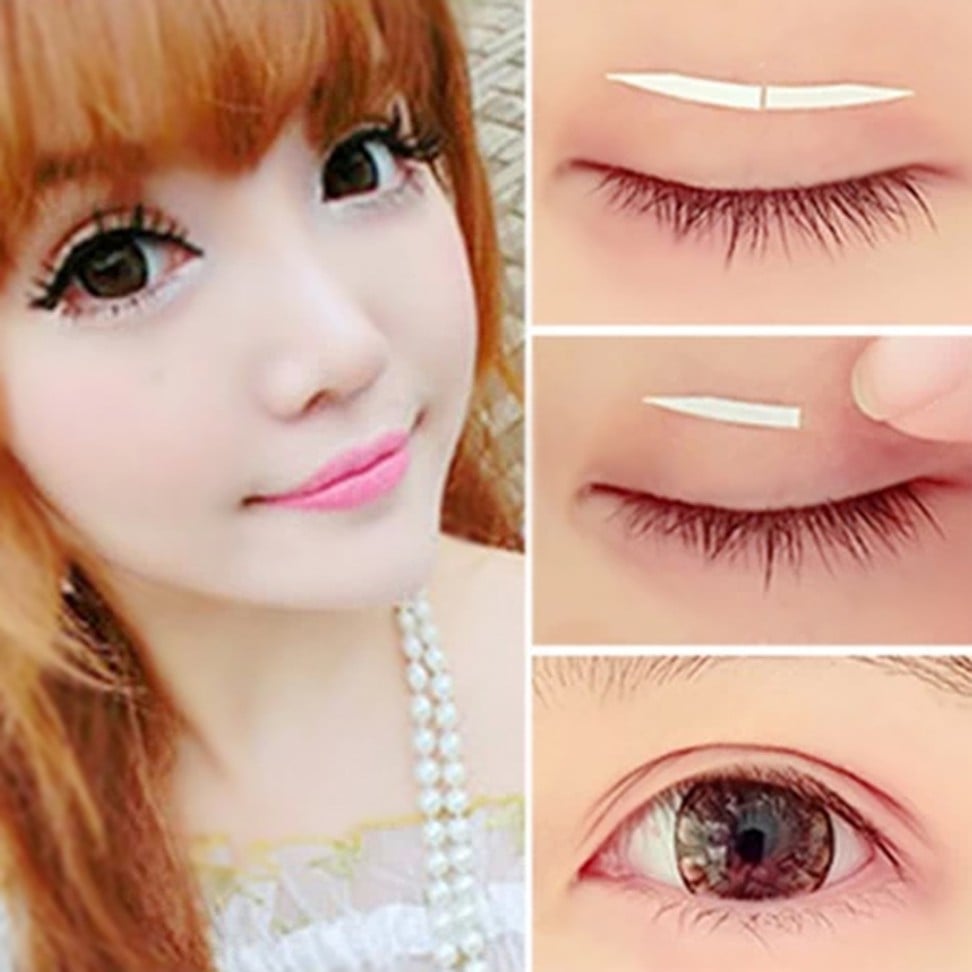 Eyelid tape
Cost: 0.05 yuan per day
Eyelid tape is applied to the upper eyelid to create a crease. The fibrous strips are popular in China, Japan and South Korea, where they are used as part of their daily make-up. Most eyelid tape is transparent or skin-toned. Eyeliner and false eyelashes can also be used to hide the tapes.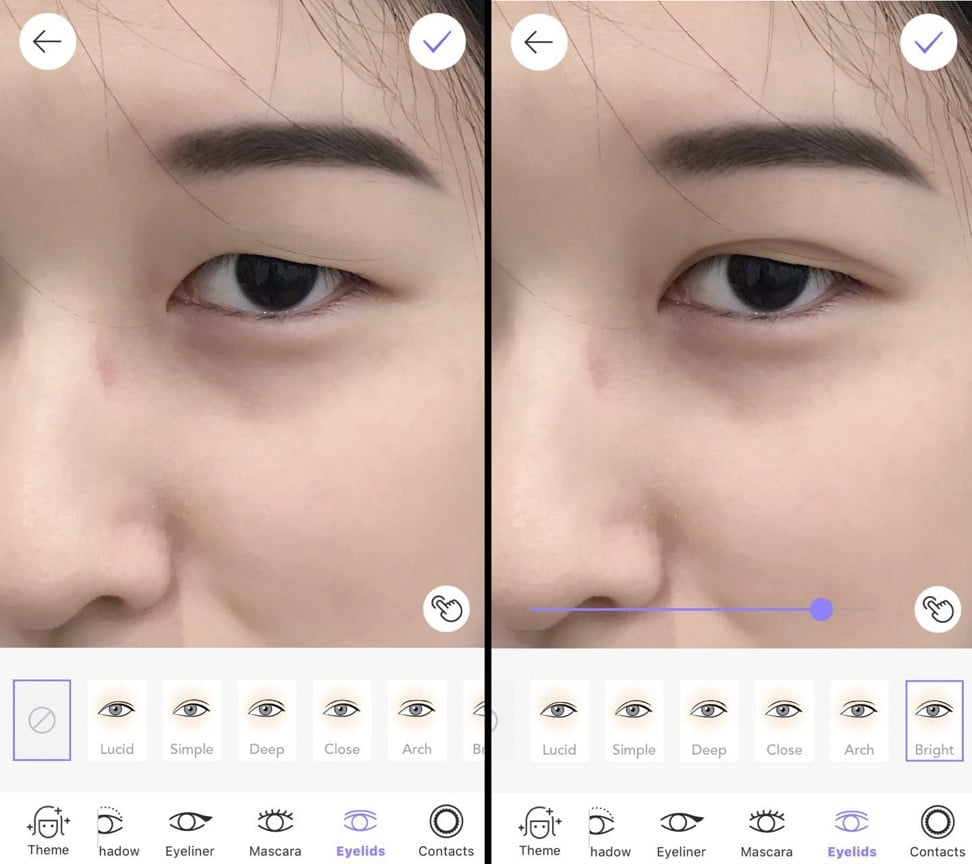 Photo-retouch app
Cost: free
For those who aren't ready to go under the knife but want that double-eyelid look, there are some photo-editing apps so they can at least apply virtual double eyelids to their selfies.
One of the retouch tools, Make-up Plus, developed by Chinese app maker Meitu, offer six styles of double eyelids including "lucid", "deep" and "arch". Users simply add the eyelid crease and adjust its intensity in the photo.
This article appeared in the South China Morning Post print edition as: Into the fold