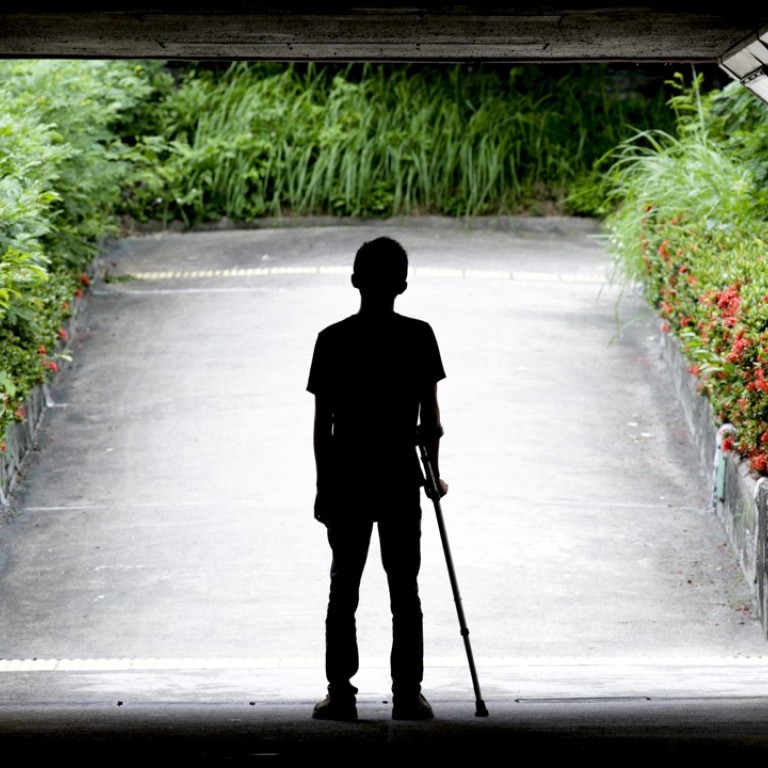 Hong Kong student left injured after Shenzhen acupuncture from suspected fake doctor
'I thought I would die that night,' says 26-year-old, who still needs a walking stick after being persuaded to undergo bloodletting at a clinic he'd found with five-star reviews on Chinese search engine Baidu
Victor was just like so many other young Hongkongers who enjoy making a quick and easy trip across the border to Shenzhen to take advantage of its cheap food, shopping and massages. He had even planned to document his last trip as the first post on a travel blog he was planning to set up.
The 26-year-old university student went by train, but returned to Hong Kong in an ambulance, scared for his life.
Victor (who requested anonymity) believes he fell victim to a wong luk yee saang – literally a "yellow and green doctor", which means either a fake doctor or one with questionable abilities. He believes the doctor tricked him into agreeing to undergo an acupuncture-related bloodletting treatment that left him with a crushing pain in his head and an inability to stand up without wanting to vomit – and caused him to pass out at the Lo Wu border crossing a few days later.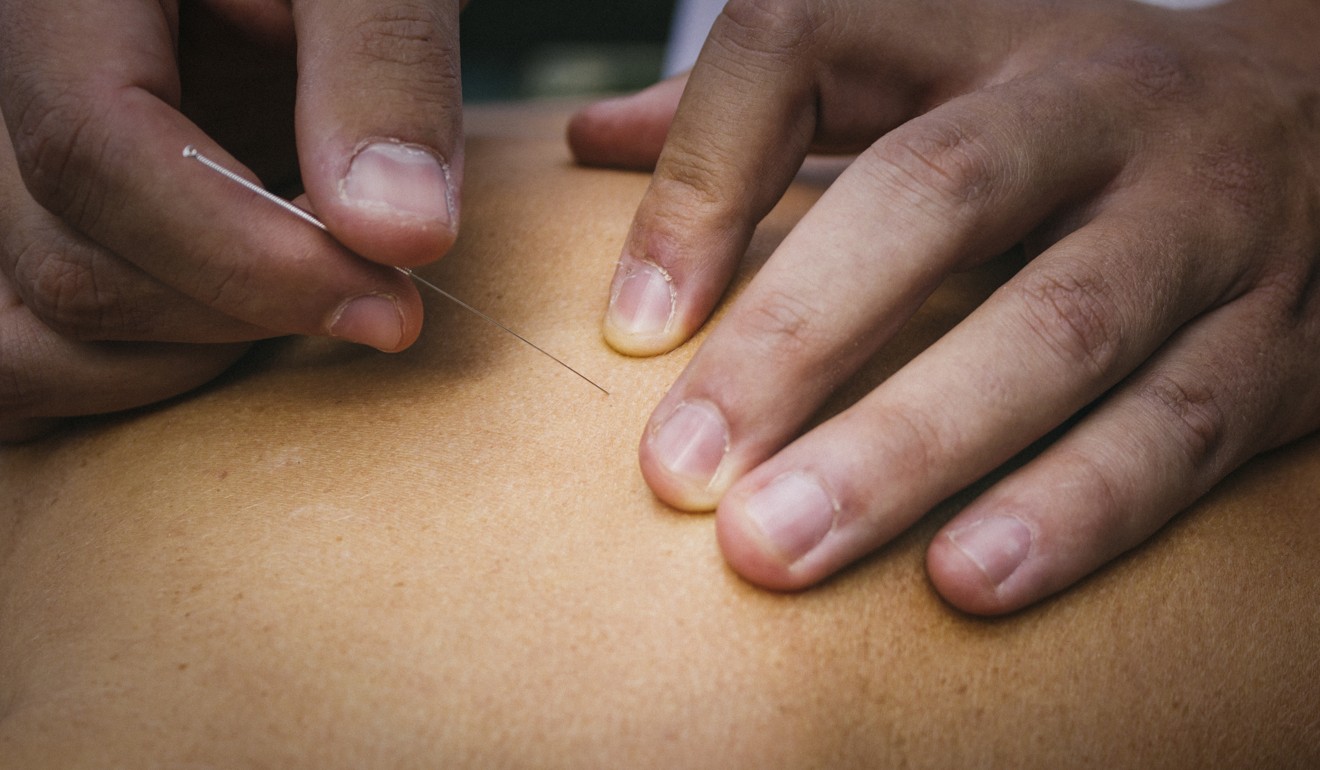 "At night after the treatment, I felt so abnormal. When I tried to sit upright, I felt so much pain in my head, like something was crushing it," Victor says.
"Gradually, I lost some of my hearing and it felt like I was wearing ear plugs. I felt like I had some pressure on my heart and wanted to faint, and my whole body had no strength."
A chronic sciatica sufferer, Victor decided to look on Chinese search engine Baidu for a massage clinic in Shenzhen to help relieve his pain during the trip. He found one with three five-star reviews, where the doctor had a medical certificate.
So he visited the clinic in the Shaibu Station area of the city, but was shocked by the unprofessional air of the supposedly creditable establishment.
"When I arrived, I thought it looked more like a home office, not a clinic. There were four men sitting on chairs … No other patients were in the clinic. It was just like a massage shop, not a clinic like the advertisement said," Victor explains.
"They also needed to call the doctor on the phone to get him to come to the shop. I wanted to leave, but it seemed like they didn't want me to. After the boss told me the price, I thought, 'Well, it's reasonable.'"
The massage cost 260 yuan (HK$295), but shortly after it began, in a private room, the doctor asked Victor for more money for an additional acupuncture-related treatment – to be paid in cash there and then. The doctor offered him a "special price" of 148 yuan for the treatment, which he claimed would ease Victor's sciatica by removing some blood from his lower back.
Victor told the doctor he was worried about the safety of this practice, but the doctor repeatedly assured him it would not be dangerous. He would just remove the "bad blood", which would be darker than normal blood, and afterwards his circulation would improve – and therefore his sciatica.
The doctor also showed Victor the pin he was going to use and told him it was individually wrapped and for single-use only.
As the pin went into his lower back, Victor felt pain, though the doctor continued to reassure him throughout that there was no problem, placing a plaster over the penetrated area afterwards.
It was not until he got back to his hotel that he started feeling much worse. Exchanging WeChat messages with the doctor, seen by the Post, Victor explained he was feeling unwell after the treatment. The doctor sent a photo of the pin he had used but, to Victor's horror, it wasn't the one he had been shown in the clinic. His trust in the doctor began to wane.
"I felt so scared," he recalls. "I thought I would die that night."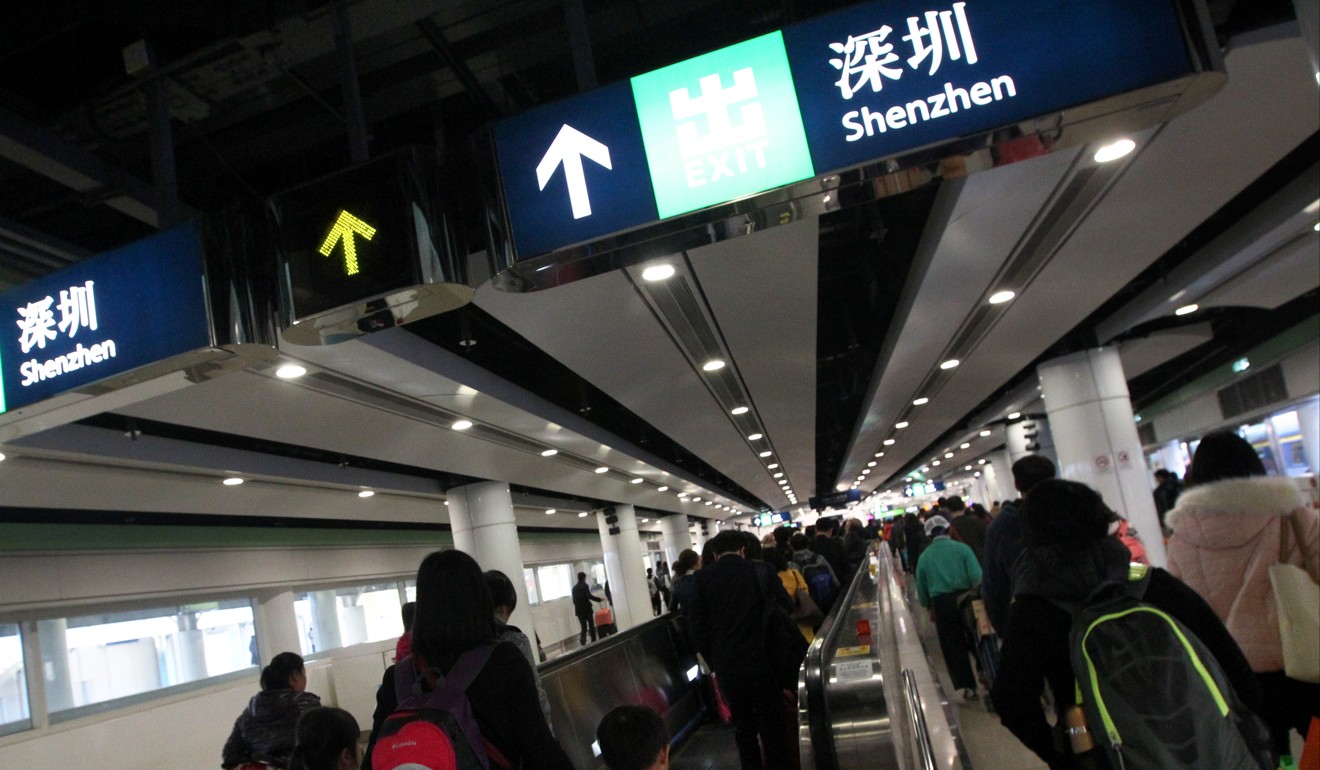 He endured a restless night, and the next morning went for a meal at a revolving restaurant. But the slow rotation made him dizzy and he had to return to his hotel and lie down.
Two days later, Victor marshalled what little strength he had in a bid to get home without fainting. He feared passing out while in China, recalling with anxiety a news article he had read about a 35-year-old IBM branch manager who died in a Shenzhen metro station after she fainted and didn't receive help for 50 minutes.
When he eventually got to Lo Wu, his strength failed him and he collapsed against a wall of the MTR station. Staff helped him call an ambulance and he was taken to North District Hospital in Sheung Shui, where he spent five nights recovering.
Susan Li Yi-shan is a licensed Chinese medical practitioner who works at a clinic associated with Pok Oi Hospital in Yuen Long, in Hong Kong's New Territories, and has performed bloodletting treatments. She says the treatment is relatively common and used to "promote the flow of blood and chi in the body". Usually, it would be done to remove "heat" from the body if a person has fever, or for other conditions such as eczema.
"Acupuncture can be very safe or very dangerous, depending on many factors, such as what part of the body you perform it on," Li says.
She says there are some 365 acupuncture points in the body. Some are very safe, such as the top of the head, because the skull protects the brain. Other areas can be dangerous if treatment is attempted on them by a non-professional. For example, while the middle part of the neck is generally safe, inserting needles into the upper part carries the potentially deadly risk of piercing the brain stem.
In December, a doctor illegally practising traditional Chinese medicine without a licence in Guilin, Guangxi province, in southwest China, was jailed for 10 years after a patient died while having acupuncture treatment. However, the court ruled that the death was only "indirectly caused" by the treatment and the victim had heart disease.
In Hong Kong, Chinese medical practitioners are required to train for five years before earning a licence, and then undertake additional training.
The Chinese Medicine Council of Hong Kong works to protect public health and consumers' rights and ensure the professional standard of Chinese medicine practice and the trade of Chinese medicines through "self-regulation", according to its website.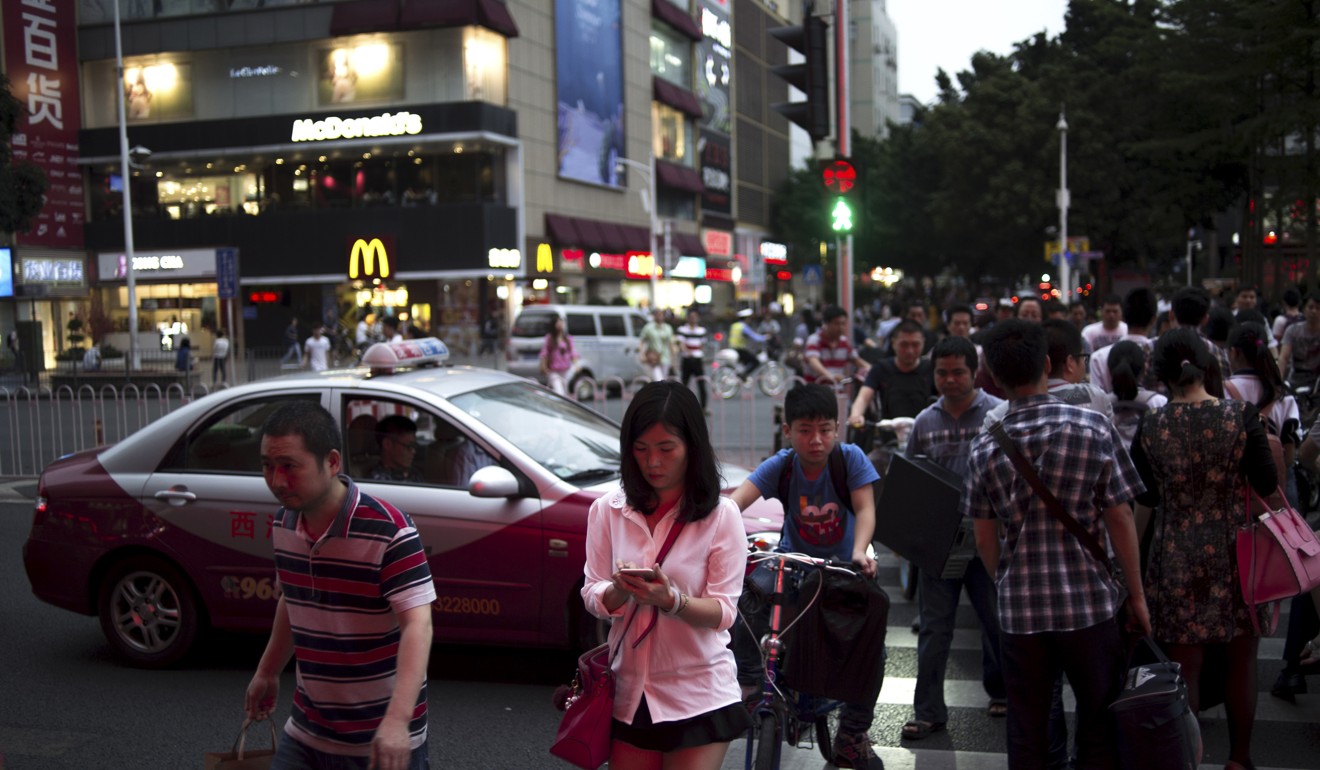 The council reports to the Hospital Authority, which in turn reports to the Department of Health.
"We have a regulatory body to regulate all licensed Chinese medicine practitioners," Li says. "If we have any incidents in Hong Kong, we have people you can contact to investigate."
Despite strict regulations, Hong Kong is not immune to accidents involving acupuncture. In March 2015,
a 29-year-old woman died on her way to hospital
after collapsing during a visit to a Chinese medical practitioner in Causeway Bay. The woman reportedly had a seizure as the doctor was pulling acupuncture needles from her feet.
Li says that in such cases, patients may have underlying medical conditions, and that the acupuncture itself may not necessarily to blame – as in the Guilin case.
Victor is still waiting for a conclusive result from doctors in Hong Kong about exactly what happened to him and so cannot draw a definite link between the Shenzhen doctor and his condition. However, he believes his experience illustrates the danger of going for treatments over the border just because they are cheaper.
He certainly won't trust the Baidu reviews of Shenzhen clinics any more, and says he was foolish to have done so in the first place.
Victor, who now occasionally uses a hospital-issued walking stick for support, says he is worried how his injury, from which he has still not recovered, will affect his academic performance.
"When I had an exam recently, my brain felt so dizzy. There were six questions in the examination paper, but I only answered three. My brain cannot focus," he says.
"When I go to the MTR station at Che Kung Temple [in Sha Tin] and have to walk up a short slope, even then I feel it's much harder than [it was] before and I exhaust my energy very quickly."
Despite the negative effect on his health, Victor is not optimistic about getting any justice or compensation for what happened to him. Nor does he see any point in contacting the Shenzhen police, believing they would be unwilling to help.
Victor says he has since visited a Chinese medical doctor for acupuncture in Hong Kong.
Asked if he was nervous after his bad experience across the border, he replies: "At least in Hong Kong I can sue the doctor – if I'm alive afterwards."
This article appeared in the South China Morning Post print edition as: Punctured lives