India
Get more with myNEWS
A personalised news feed of stories that matter to you
Learn more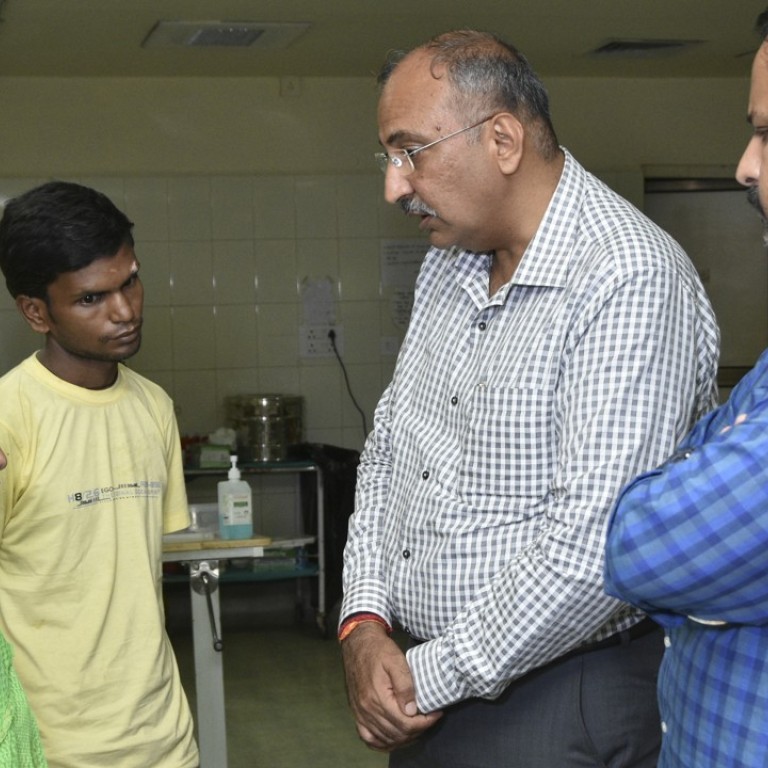 How India countered beliefs that hold back organ donation – by rallying spiritual leaders to promote life-saving practice
As in Hong Kong, followers of country's major religions believe a body must be 'whole' for funeral rites, but doctors' summit with religious leaders has helped change attitudes and save some of the 500,000 patients awaiting transplants
When doctors told Sunil and Kiran Shah their infant son Somnath was brain-dead, they had no idea what it meant. Uneducated and poor, they assumed the doctors could treat the "condition". After all, it didn't seem serious – the 14-month-old had been playing at home in Surat, in Gujarat state, when he simply slipped and hit his head.
The distraught parents were at their son's hospital bedside when Nilesh Mandlewala, head of the Donate Life NGO in Surat, walked in to ask them a delicate question: would they offer Somnath's organs?
"This was the youngest child I had dealt with. I had to explain what brain-dead meant, that their son would never be all right, that being brain-dead was equal to death, but that they could give new life to another child," said Mandlewala.
After consulting relatives, the bewildered parents agreed, making Somnath one of the youngest donors in the country. The moment Kiran Shah said "yes", Mandlewala bent down to touch her feet in gratitude.
"If my baby could not survive, I knew I could not refuse the chance to save another child," Kiran Shah said.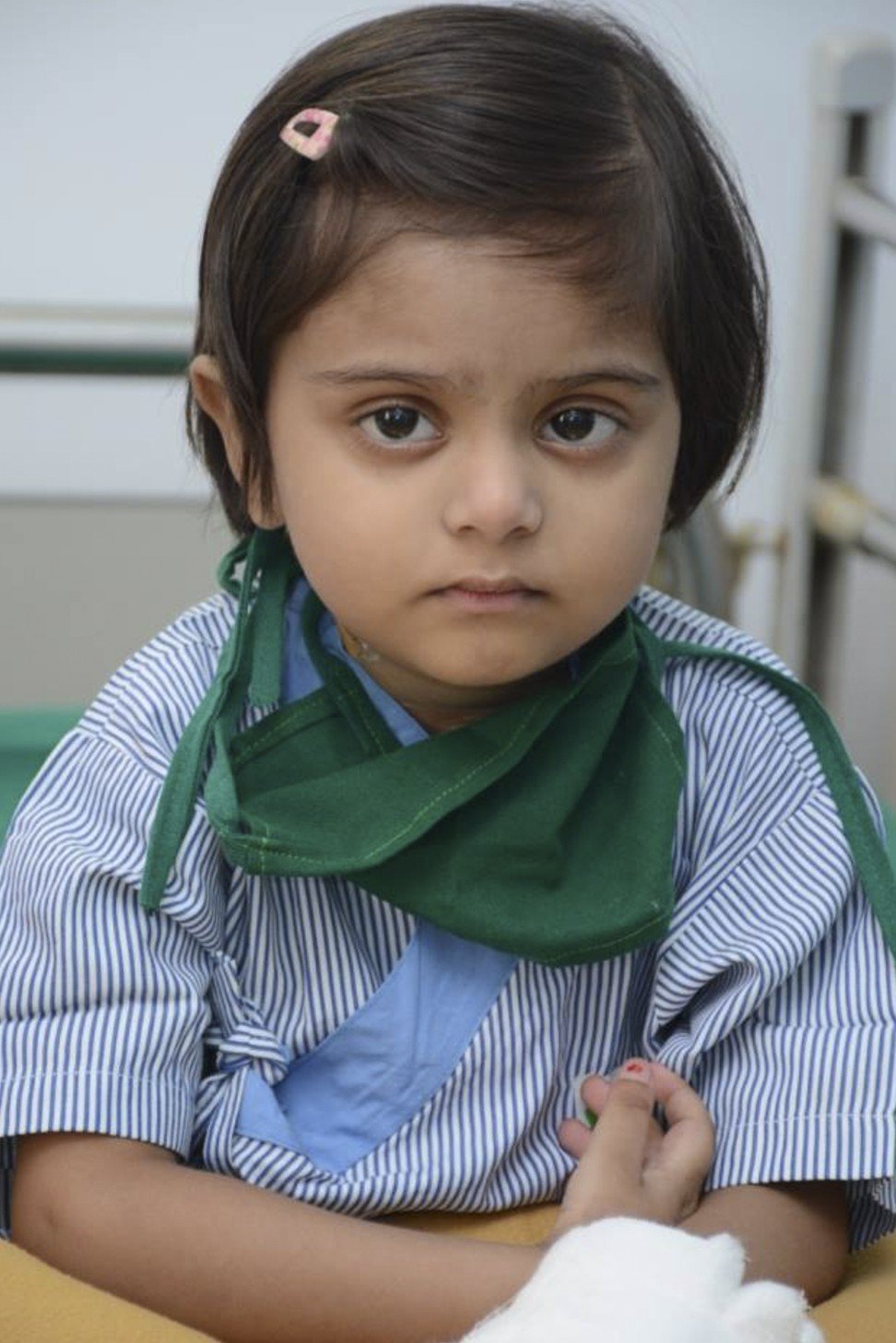 Her decision shows how attitudes to organ donation are gradually changing in India. What still holds many back, however, is the belief that their religion prohibits organ donation.
Hindus and Muslims, for example, believe the body should be "whole" at the time of cremation for funeral rites to be conducted properly. The idea of transplanting an organ from a corpse into another body is also seen by some Hindus as "impure".
Government figures show a waiting list of 200,000 people for kidneys and more than 25,000 for a liver. NGOs working in the field say the total number of people waiting for an organ transplant is 500,000.
India's organ donation rate is one of the lowest in the world, at 0.26 per million, compared with 26 per million in the United States or 36 per million in Spain. In Hong Kong, a Legislative Council study in 2015 put the figure in the city at 5.8 donors per million. Millions of Indians suffering from kidney or liver failure die while waiting for a donor organ.
India's Health Ministry is now urging religious and spiritual leaders to help promote organ donation.
"Last year, we met leaders of all faiths who stated emphatically that all religions accept organ donation and said that the souls of those who donate will surely go to heaven. We have decided to build on that," said Dr Vimal Bhandari, director of the National Organ Tissue and Transplant Organisation in the Ministry of Health.
After last year's meeting, a Christian priest from Kerala returned to his state and obtained 110,000 pledges of donation, Bhandari said. Encouraged by anecdotal evidence, the Health Ministry is bringing together 10 or 12 top spiritual leaders and gurus in the Indian capital at the end of October to speak in favour of organ donation, ahead of Organ Donation Day in November.
"Ordinary Indians listen to gurus. They are very influential, with millions of followers. Politicians and Bollywood celebrities have done their bit, but the reach and power of religious leaders should be tapped," says Dr Anoop Kumar, head of urology at Safjardung Hospital in New Delhi who is involved in the campaign. "The belief of Indians that organ donation is against their religion is the single biggest barrier to donation."
Spiritual leader Sri Sri Ravi Shankar, who has pledged to donate his eyes, has been enlisted in the campaign. "We tell people there is nothing sinful about donating your organs. Drop all doubts and wrong impressions from your mind. You certainly will not be born blind in your next life if you pledge to donate your eyes after death," he said.
Infant Somnath's kidneys went to a 15-year-old boy in Ahmadabad who had been on dialysis for 10 years. His heart went to four-year-old Aaradhya Mule in Mumbai who had been waiting for 17 months after being diagnosed with dilated cardiomyopath, a condition reducing the heart's capacity to pump blood.
"In those 17 months, she was admitted to ICU 20 times. The hospital was our second home," said her father, Yogesh Mule, who runs a car-inspection agency.
On September 2, they heard that Somnath's heart was being flown to Mumbai for Aaradhya. On September 5, doctors at Fortis Hospital in Mumbai performed the transplant.
"How can I express what I feel for Somnath's parents? The word 'thanks' seems too small for what they have done. I will take my daughter to see them, but only after a year because she has to be kept isolated to avoid infection," Mule said.
Awareness of organ donation seems to be on the rise. Individual cases of those needing organs and those donating them are covered extensively in the Indian media. Another recent organ recipient is dancer Lourd Vijay, who is driving more than 9,000 kilometres from the south of India to the north to create awareness about pledging and donating organs.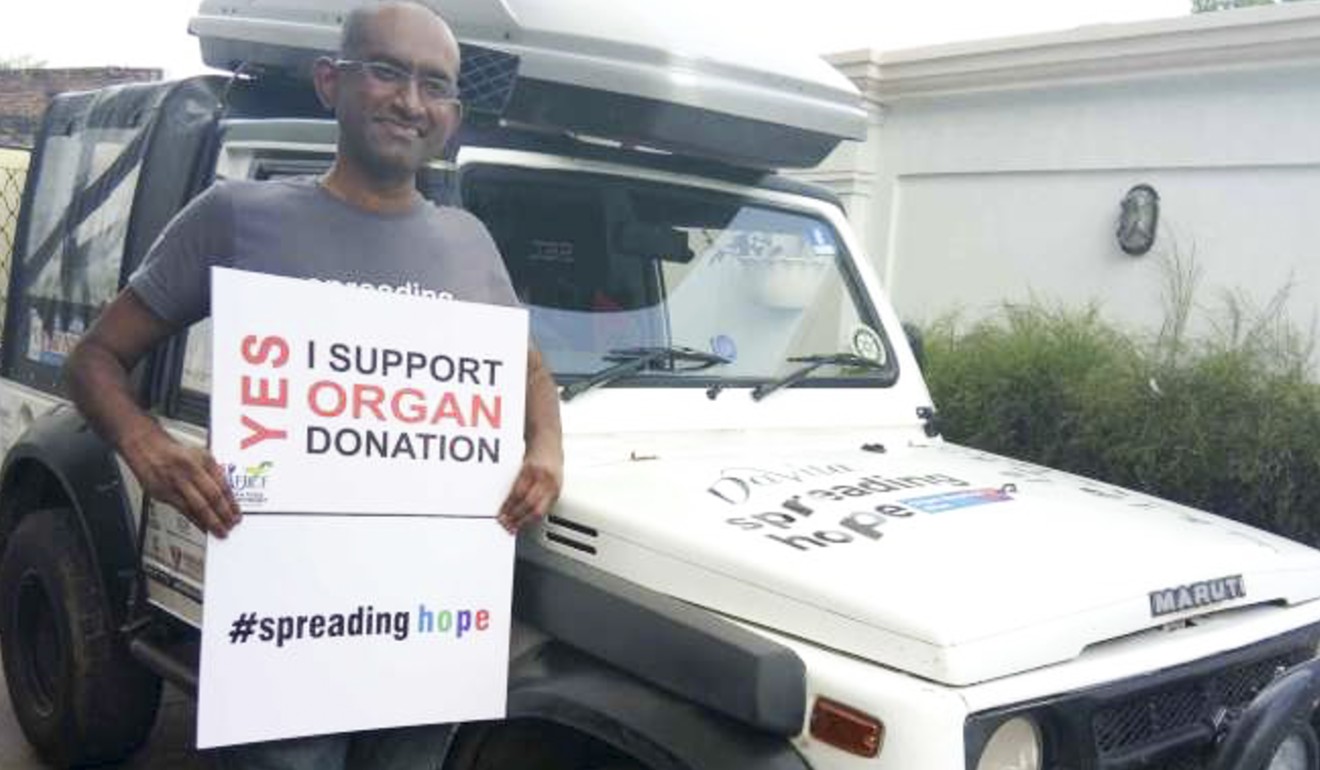 Vijay had chronic kidney disease for three years. "I've received a second life and I want others to have that chance, too," he told journalists.
The Indian government is considering amending the law – which allows only near relatives to donate an organ – to extend this to stepparents, stepchildren and first cousins. The aim is to help bridge the gap between supply and demand.
Back at home in Surat, Kiran Shah chokes with emotion when she speaks of Somnath. But, she says, "I feel pleased that his heart is beating inside the girl from Bombay (Mumbai)."
Mule is equally emotional as he talks of the gift that has allowed Aaradhya to live. "The donor Somnath is like a god for us, as he gave new life to my baby girl."
This article appeared in the South China Morning Post print edition as: Spiritual leaders rally to appeal for organ donors