Wellness
Get more with myNEWS
A personalised news feed of stories that matter to you
Learn more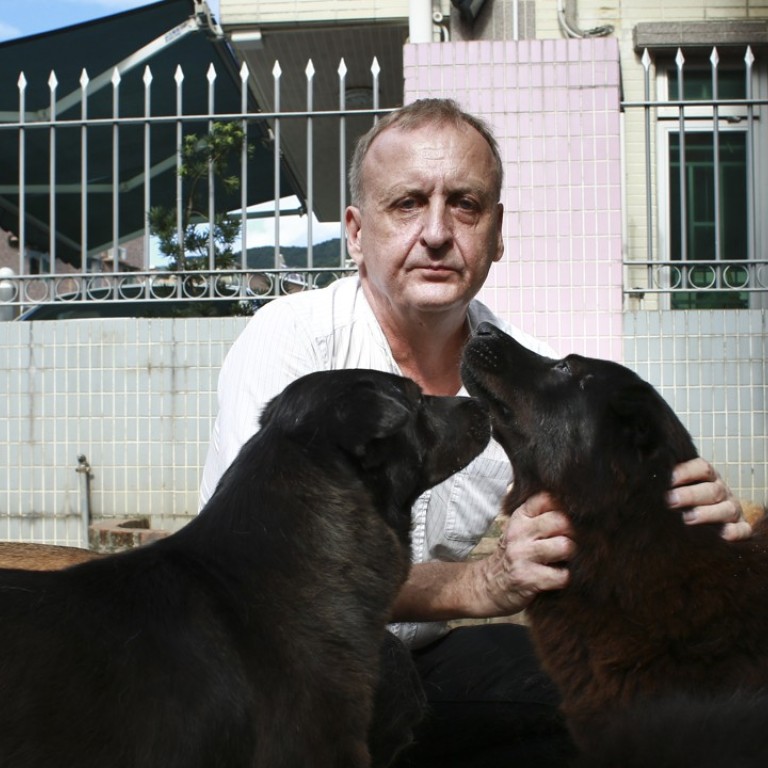 Vegan dogs and cats in Hong Kong – how diet lowers pets' carbon footprint and improves their health, according to owners
Veganism among humans is growing, and some Hongkongers, concerned about the pet food industry and the carbon "paw prints" of their furry friends, have put them on a dairy- and meat-free diet they say is better for them
After a day at the office, Marcus Turner can't make it through his front door without being mobbed by a pack of exuberant dogs. He doles out scratches, pats and digestive biscuits, the treat of choice for Turner's canine companions, who, like their owner, are vegan. None eat food containing meat, eggs or dairy products.
Turner, a partner in a manufacturing company, turned vegetarian not long after relocating to Hong Kong from Britain in the late '90s, then became a vegan 12 years ago. As he cut animal-derived products from his lifestyle, he did the same for his nine dogs, all of whom were once strays.
"I figured, if I'm vegan because I don't think it's necessary for me to be consuming animal products, then it's not necessary for [my pets] to be eating animal products," Turner says. "I started looking into it, and couldn't see any reason why they couldn't be vegan, too."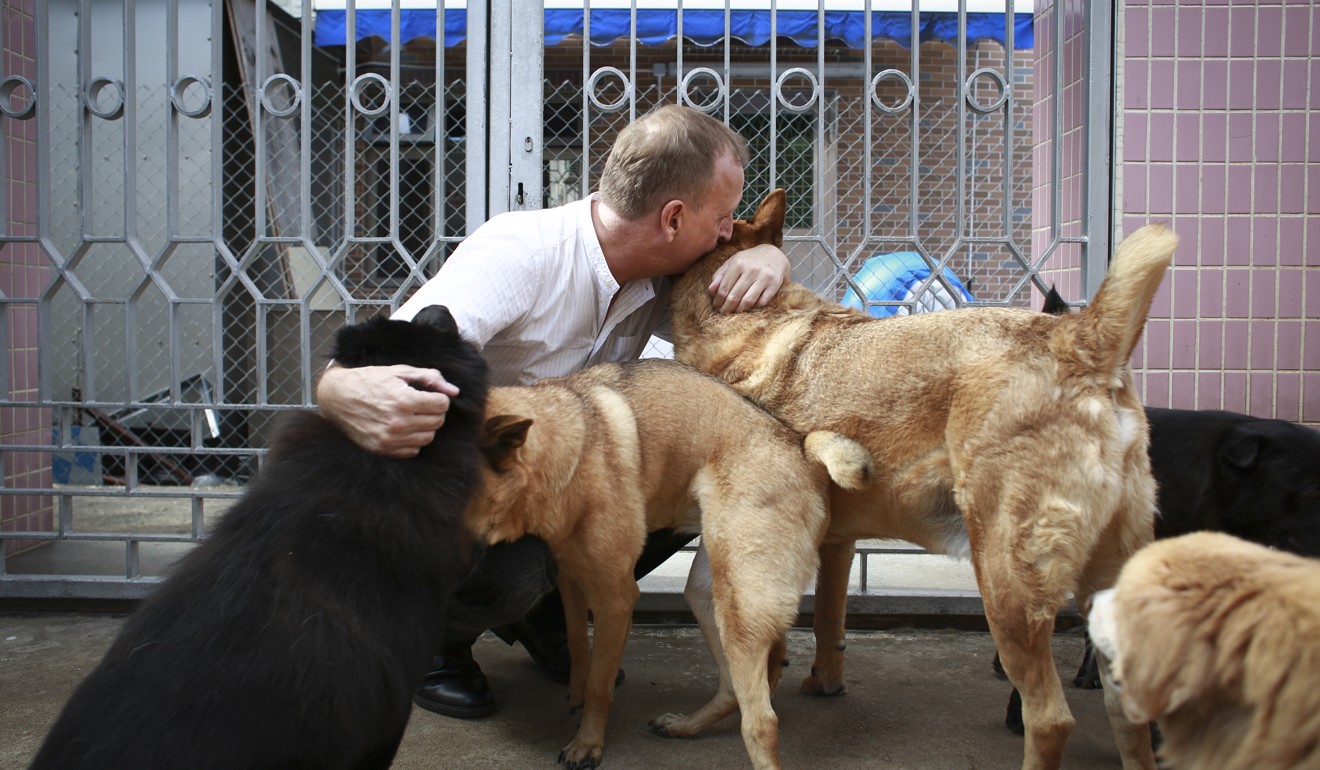 To Turner's relief, his animals took to a purpose-made dog food containing vegetables and grains with added vitamins. Regular vet check-ups confirm it has not harmed their health. "I don't think they noticed the difference," he says. "They just like food: as long as they're eating something, they're happy. If you put a bowl of meat and a bowl of vegan food in front of them, they'd probably choose the meat, as it has a stronger smell. But they've never rejected vegan food."
Vegan cats and dogs are a fairly recent phenomenon in Hong Kong, says Dr Tom Mangan, president of the Hong Kong Veterinary Association, who advises caution before making drastic changes to an animal's diet. "The concern ... is that unbalanced diets will be fed to pets resulting in poor health and animal welfare issues," he says. "Dogs ... are omnivores and [will] happily eat meat and vegetables, whereas cats are obligate carnivores and require meat to supplement, in particular, their taurine and cobalamin [Vitamin B12] levels." Talking to a vet should be the first step for curious pet owners, says Mangan.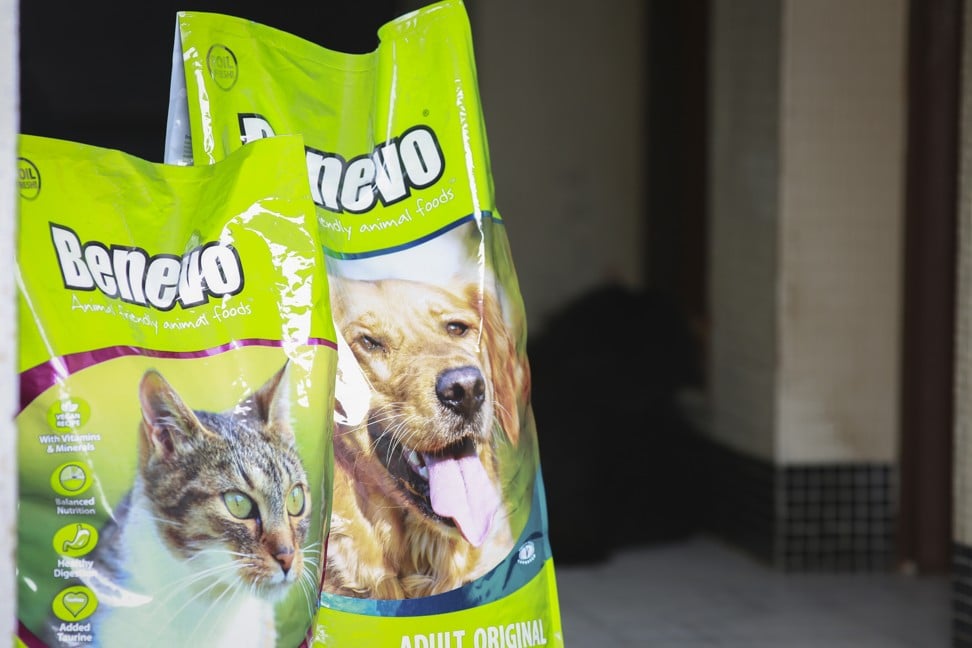 The price of vegan food compares to premium meat pet food, says Turner, who estimates he spends HK$2,000 to HK$3,000 a month on food for his furry family, which also includes six cats. His pets eat food from British manufacturer Benevo, which is approved by both animal nutritionists and the Vegan Society. Its wet and dry foods, made from ingredients such as soya, corn, rice, peas and yeast, contain all essential nutrients and proteins that animals would usually derive from meat.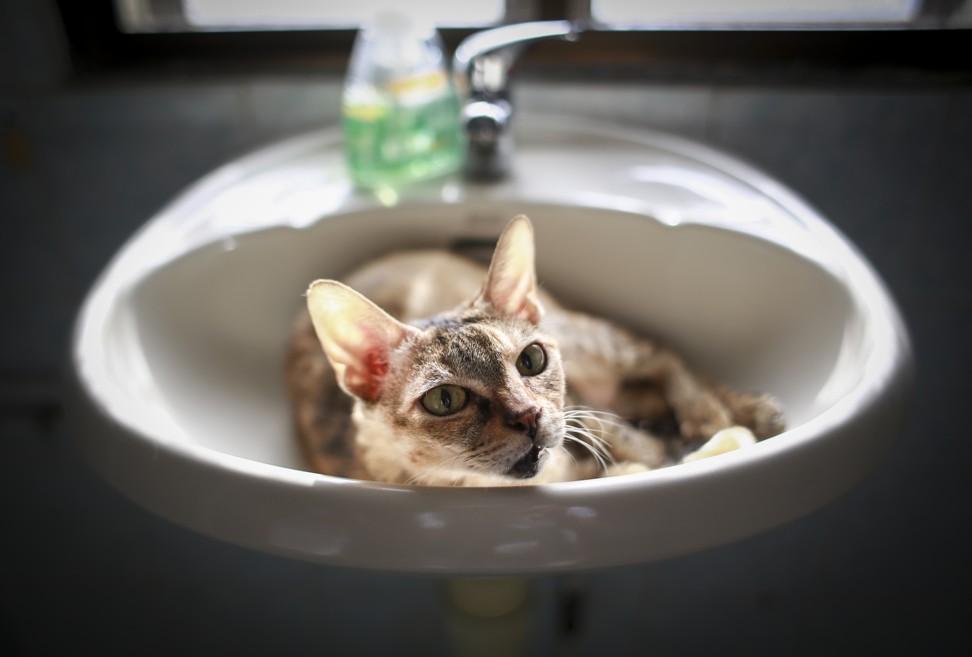 Even taurine, an essential amino acid, vital for cats' eyesight, can be extracted from spirulina, a type of seaweed.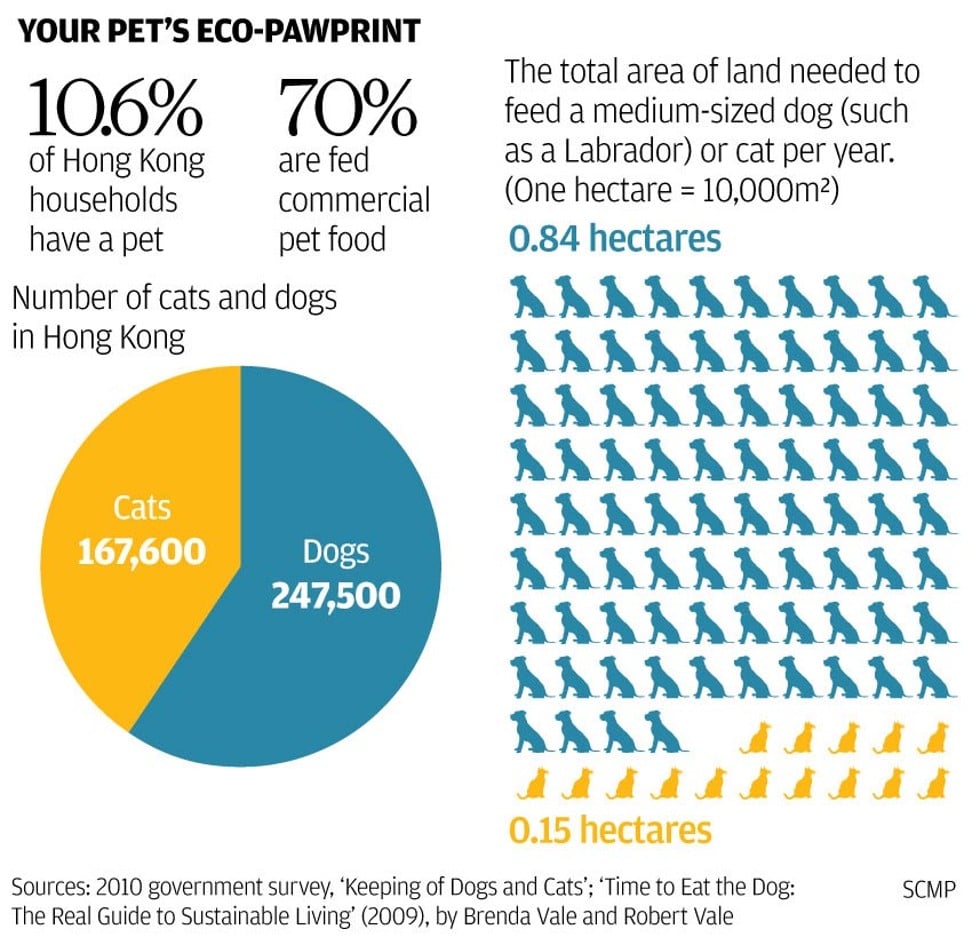 According to the most recent figures from Hong Kong's Census and Statistics Department, which are taken from 2010, nearly 250,000 Hong Kong households – 10.6 per cent – had pets, comprising 247,500 dogs and 167,600 cats. About 70 per cent of household pets are fed commercial pet food. How healthy is it?
The documentary Pet Fooled, released last year, scrutinises the ingredients that go into kibble, while highlighting a lack of research, regulation, accountability and traceability in the commercial pet food industry.
Filmmaker Kohl Harrington looks at how little meat is used, much of which originates from rendering – where waste animal tissue is converted into profitable fodder in a process vulnerable to contamination by disease, pesticides and antibiotics. Most of the bulk is from cheaper corn and wheat: "It's a cheap way to make food for somebody who can't say no," says Dr Barbara Royal, a vet featured in the film.
Despite the many varieties of dog and cat foods on supermarket shelves, five conglomerates dominate the US pet food industry. Food contamination can quickly wreak havoc across a large area. Harrington examines industry scandals, such as when more than 5,000 product lines were recalled across North America, Europe and South Africa due to wheat gluten that was contaminated with melamine, an industrial chemical, in 2007. In the US alone, almost 500 cats and dogs suffered kidney failure; the recorded death toll exceeded 100, with possibly thousands more undocumented fatalities.
The energy-intensive meat industry's environmental impact is a convincing reason for many people to go vegetarian. This year, University of California at Los Angeles geography professor Gregory Okin calculated that meat-eating dogs and cats in the United States are the cause of the release of 64 million tonnes of CO
2
-equivalent methane and nitrous oxide per year – equivalent to emissions from driving 13.6 million family-sized cars over a year.
Time to Eat the Dog?: The Real Guide to Sustainable Living by New Zealand researchers Robert and Brenda Vale presents another perspective. They say that each medium-sized dog eats about 164kg of meat a year – representing an eco-footprint of 0.84 hectares. The Vales measure a cat's eco-footprint is 0.15 hectares. That footprint represents the amount of productive land and water area used to produce the meat the animal eats and to absorb the waste it generates.
"Those of us in favour of eating or serving meat need to be able to have an informed conversation about our choices, and that includes the choices we make for our pets," Okin writes.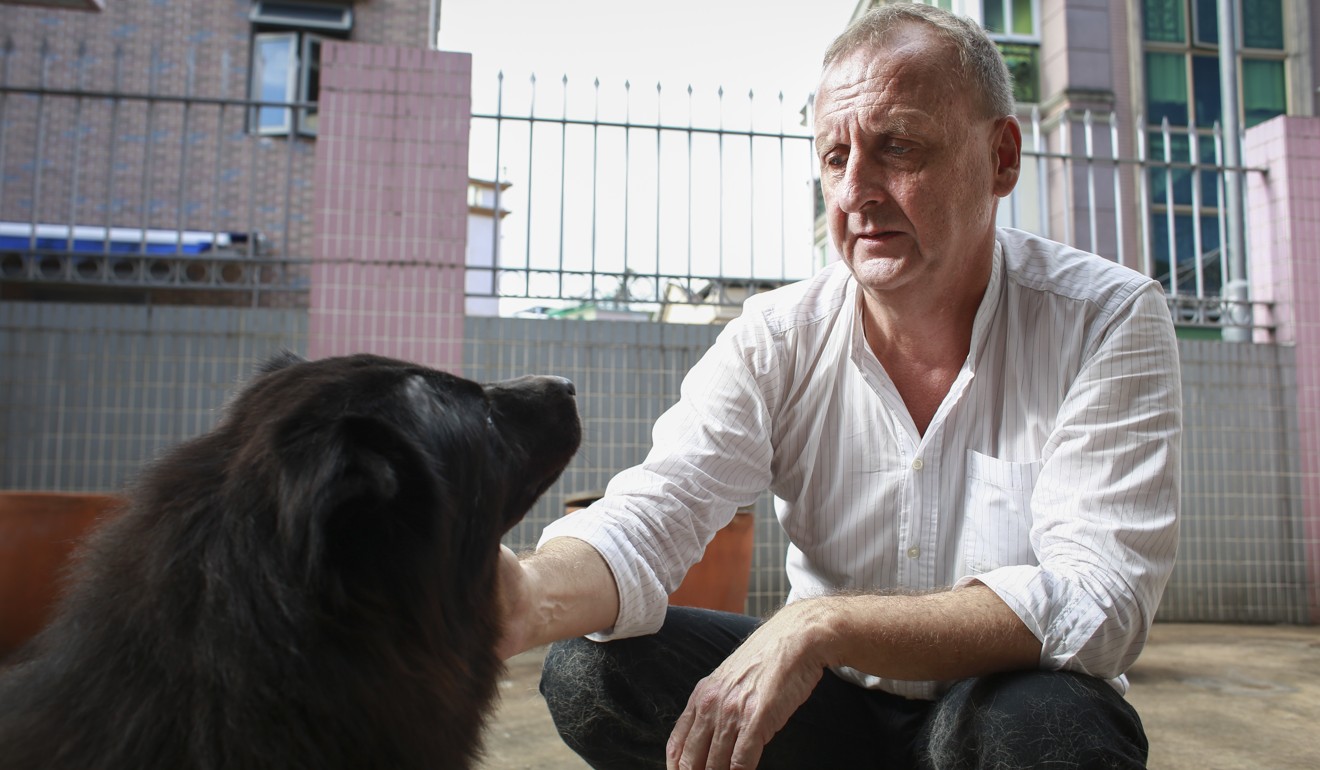 Whether for environmental, ethical or health reasons, a growing number of pet owners now opt for raw, unprocessed meat or home-cooked recipes, while others would rather eschew meat altogether. Meat-free pet food isn't readily available in most Hong Kong supermarkets, but can be sourced from smaller retailers throughout the city.
Wilson Wong's One Vegan shop, which opened in 2015, stocks pet food from Benevo alongside Italian brand Amì. The 48-year-old shares his home with his dog V-Jai, adopted from a shelter as a puppy, and his cat, Fook Fook ("Double Lucky"), whom he took in after he found it injured by the roadside.
Switching his pets to a vegan diet felt like a natural step for Wong around five years ago, several years prior to his own transition from a vegetarian to a vegan. For V-Jai, an animated furball even at 11 years of age, the sound of the vegan treat bag crackling is enough to make him stop playing with his ball and rush over.
Wong safeguards his animals' health by reading up on animal nutrition and taking them for regular check-ups. After the pair stopped eating meat, Wong claims they became visibly healthier and more energetic. Not everyone agrees with his practice, though. For Wong and Turner, being armed with scientific evidence is the best way to combat challenges from fellow animal lovers.
"People say dogs and cats can't be vegan," Wong says. "So I read lots of articles and research to ensure I understand the nutrition, so that I can convince them and show them why I'm choosing vegan diets instead of following others."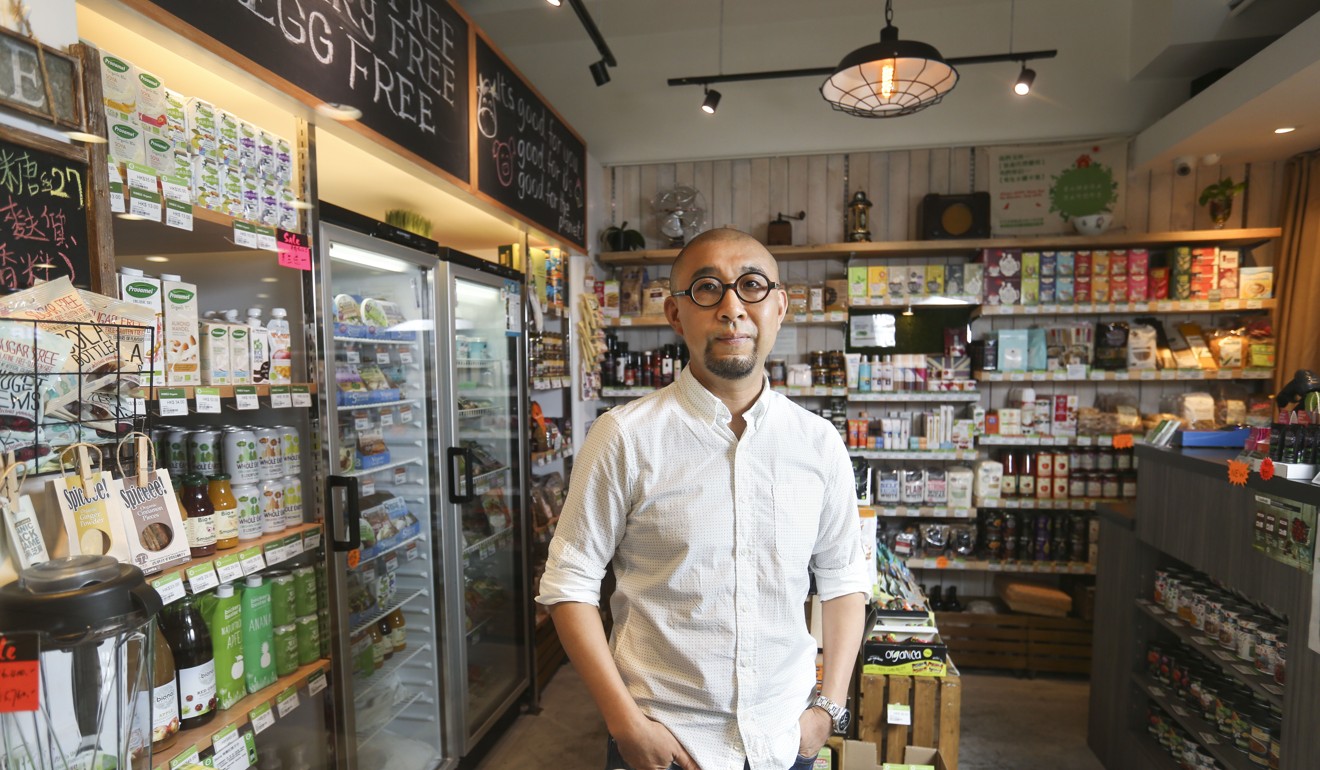 Turner adds: "If this diet isn't natural, then the food most owners give their pets isn't natural. The farming conditions of the animals used to make that food isn't natural. The arguments against [vegan pets] are all nonsense."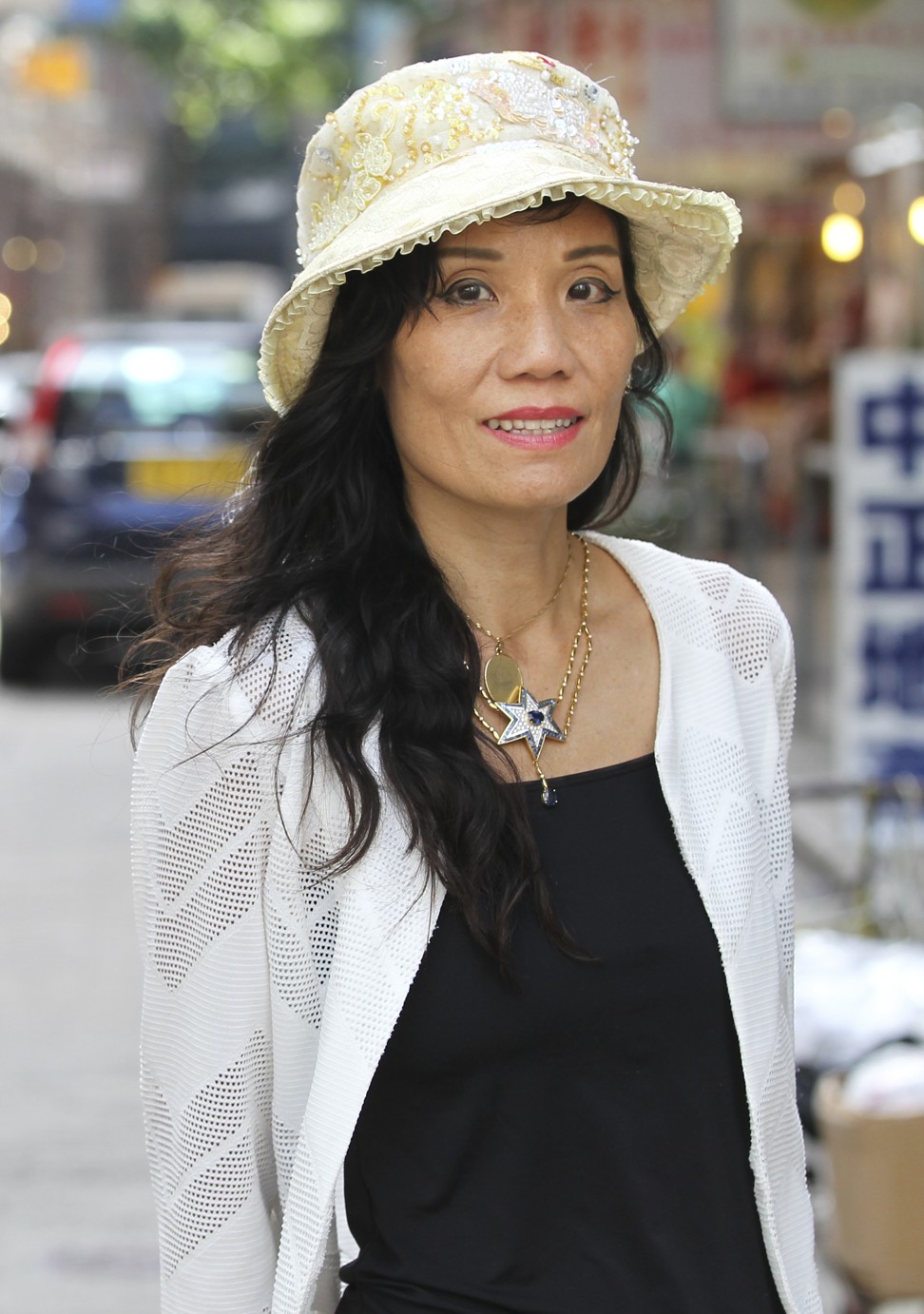 International vegan restaurant chain Loving Hut, which has three branches across Hong Kong, began selling vegan pet food eight years ago. Christine Kwok, manager of the Wan Chai and Kitec branches, has been vegan for eight years, and meat-free for more than 20 years. The 55-year-old is a firm believer in the benefits of an animal-free diet for all creatures.
Her four dogs and a cat all eat the Benevo products. "They smell better and their immune system is better. They're in really good health: shiny fur, healthy skin, they [almost] never need to go to the vet," she says.
Kwok orders two 800kg pallets of vegan pet food through Loving Hut every two months, selling the dry and canned food at the restaurants and offering it to local animal charities at close to cost price. She has seen plenty of curious pet owners leave the restaurant with a sample pack, only to return a few days later for a full-size bag.
"The World Health Organisation has said processed meat could cause cancer, and that's just food for humans – what about dog food?" says Kwok. "You might be able to buy a big bag of dog food from the supermarket for 10 dollars, but what's really in it? You end up spending more money at the vet. We love our dogs: if their diet is good, it shows."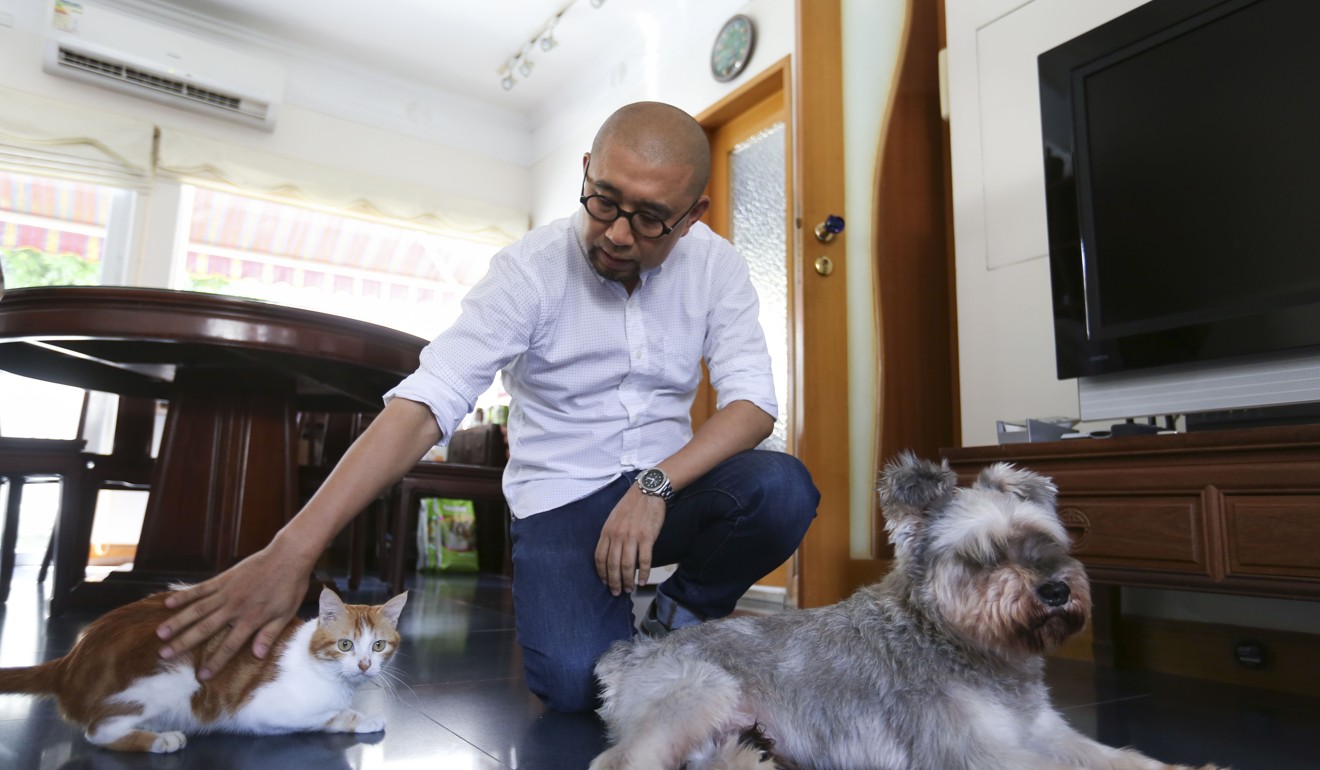 Their animal companions' health is paramount for all three owners, whose approach does not come at a cost to other living creatures or the planet. Turner, Wong and Kwok are all optimistic that the trend towards embracing the benefits of a plant-based lifestyle will snowball.
"We'll keep on educating people," says a hopeful Wong. They just ask detractors to listen.
"Don't worry about the nutritional issues: the food sold now is nutritionally balanced and dogs are quite happy to eat it. At least give it a try," Turner says. He adds with a chuckle: "People think veganism is a huge step, a huge issue, but if I can do it, anyone can."
This article appeared in the South China Morning Post print edition as: fangs for nothing – we've gone vegan