Wellness
Get more with myNEWS
A personalised news feed of stories that matter to you
Learn more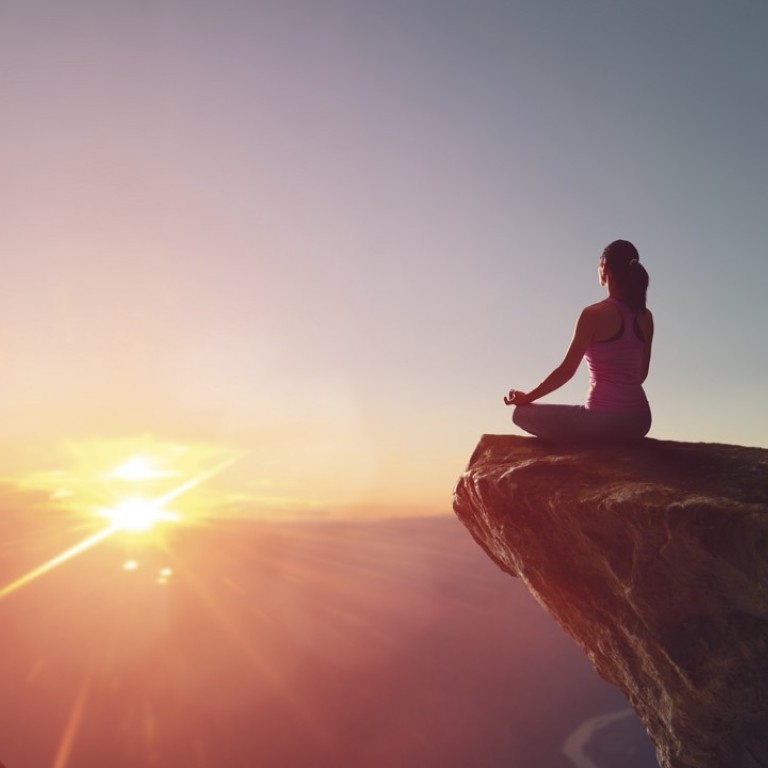 How meditation can make Hong Kong healthier and happier, from two of world's happiest people
Dr Richard Davidson from America's Centre for Healthy Minds and 'world's happiest man' Yongey Mingyur Rinpoche explain how meditation practitioners can benefit whether they are children in school or adults in the workplace
A quick Google of meditation centres in Hong Kong shows them popping up from the northern reaches of the New Territories to the hills of Lantau to dense urban areas on Hong Kong Island. The city already has an affinity for the ancient practice, but fresh developments at America's Centre for Healthy Minds at the University of Wisconsin-Madison could amp things up even further.
Dr Richard Davidson founded the centre after decades of research, including studying the brains of Buddhist monks who had spent many years practising meditation. One such experiment landed Yongey Mingyur Rinpoche, a Tibetan lama, meditation teacher and bestselling author, the title "the happiest man in the world". In 2006, Time magazine counted Davidson among the 100 most influential people in the world.
Both Davidson and Mingyur Rinpoche (Rinpoche is a Tibetan honorific term meaning "precious one") were in Hong Kong recently for a leadership workshop titled "Master Your Mind, Master Your Success", a sold-out event that also featured martial arts film star Jet Li – an avid meditation practitioner.
Davidson easily decants the language of science for regular folk to understand, as he does in a new book he co-authored called Altered Traits: Science Reveals How Meditation Changes Your Mind, Brain, and Body. The book suggests that mental exercises provided by phone apps, websites and real-world classes – sometimes collectively referred to as "McMindfulness" – can produce temporary pleasant states. But to develop lasting personality traits such as kindness and compassion, we need smart, targeted feedback from teachers such as Mingyur.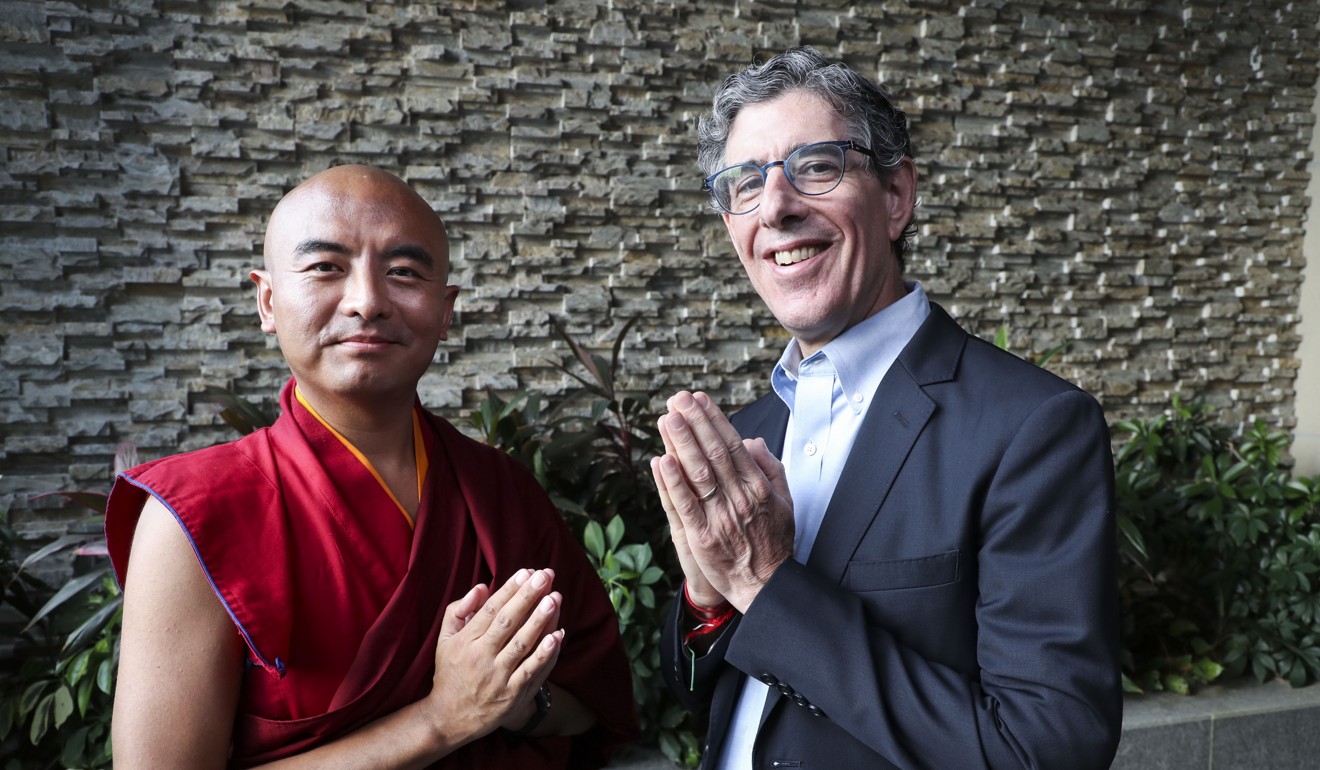 Mingyur makes Tibetan Buddhism practices accessible for the masses. A snippet from his first book, The Joy of Living, gives a taste of his down-to-earth messages: "Every kind word, every smile you offer someone who might be having a bad day, comes back to you in ways you'd never expect."
However, the downfall in recent months of one of Mingyur's contemporaries, Sogyal Rinpoche – whose violent outbursts included assaulting a nun in public – cast a dark shadow on the community. In an article in response to the event, "Treat Everyone as the Buddha", Mingyur might not have named the fallen teacher, but suggested the students were right to speak out.
In a meeting before the Hong Kong leadership workshop, Mingyur echoed this point. "Buddha said if [a] teacher is not following these three things [morality, meditation and wisdom] there are two groups of people who can try to control him: one, the teacher of the teacher; two, the student of the teacher … It is important to speak up. But normally, teacher to teacher, we don't say too much. Like [a] doctor doesn't talk about another doctor."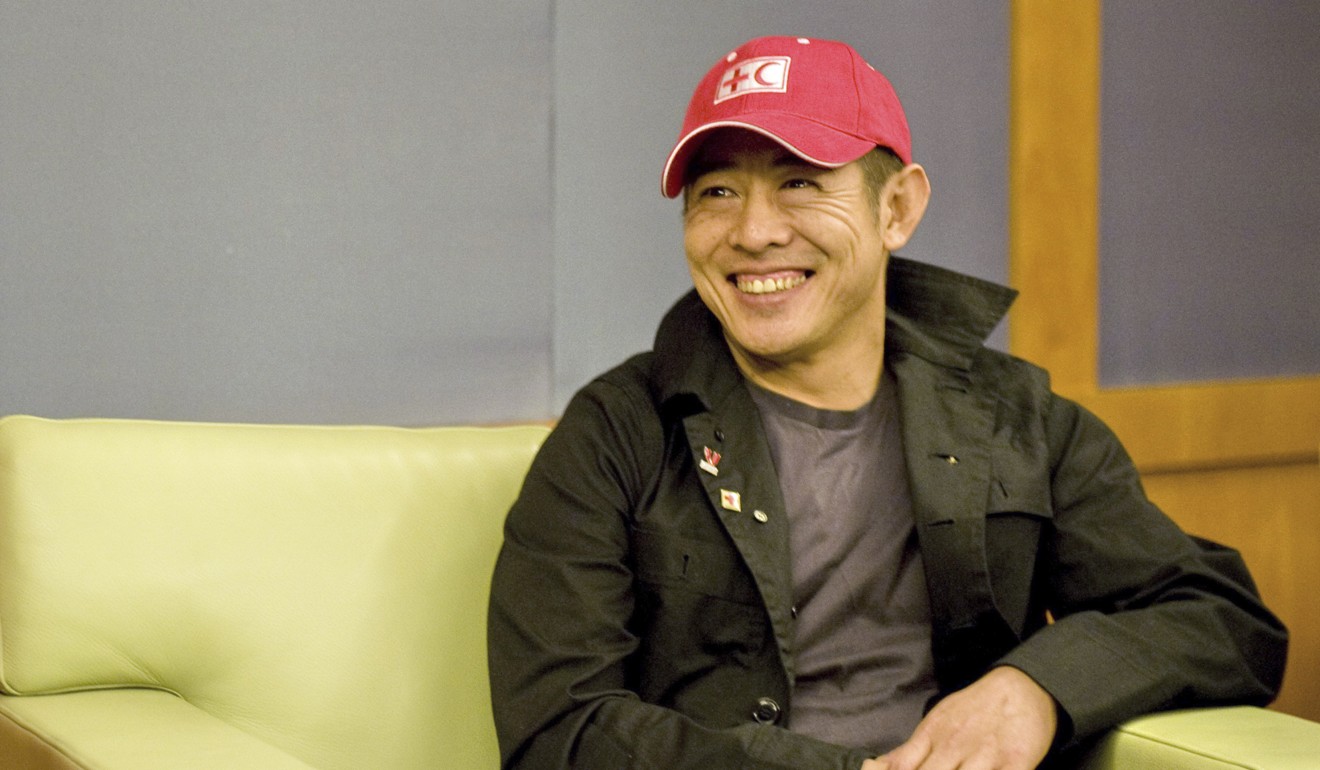 Asked how the happiest man also stays healthy, Mingyur cited four elements. "One, physical exercise. Even if I'm very busy, I try to make time. While in Hong Kong, I hiked up mountains three times … I like hiking. So exercise. Second is meditation. Third is diet, to eat healthy food. And four is sleep, so rest. These four things are really important for health. For me, six hours' [sleep] is enough. Sometimes, if really busy, seven hours [is necessary]."
For those who struggle to get to sleep, he suggested a meditation practice called "Awareness of the Body". "You just feel your body, and feel whatever sensations in the body, just to be aware of it. And you sleep. It's good for sleep. It will help you to relax. Even if you cannot sleep 100 per cent, there is a similar benefit as [obtained from] sleeping."
Davidson discovered the benefits of meditation four decades ago while doing a PhD in psychology, psychopathology and psychophysiology at Harvard University, with a minor focus in behavioural neurology and neuroanatomy (he also has a BSc in psychology from New York University).
"I developed an interest in meditation, really, because I had the opportunity to meet people whose demeanour and whose presence was very infectious to me," he said. "Those were the kind of people I wanted to spend more time around. They were all very kind and warm-hearted, and I learned that they all practised meditation, so I wanted to know what their 'secret sauce' was. I've been meditating ever since."
That "secret sauce", he explained, was the ability to access "basic qualities of awareness, basic goodness and compassion which are so important for everyday life". But after returning from his first meditation retreat in India in 1974, he found his academic advisers did not share his enthusiasm towards the topic, with most thinking he had "gone off the deep end".
"I told them about meditation, why I thought it was important for neuroscience and psychology – and they kind of looked at me like I was from Mars. And then they made it very clear that if I wanted a successful career in science, this was a terrible way to begin, and I needed to find some other topic to pursue."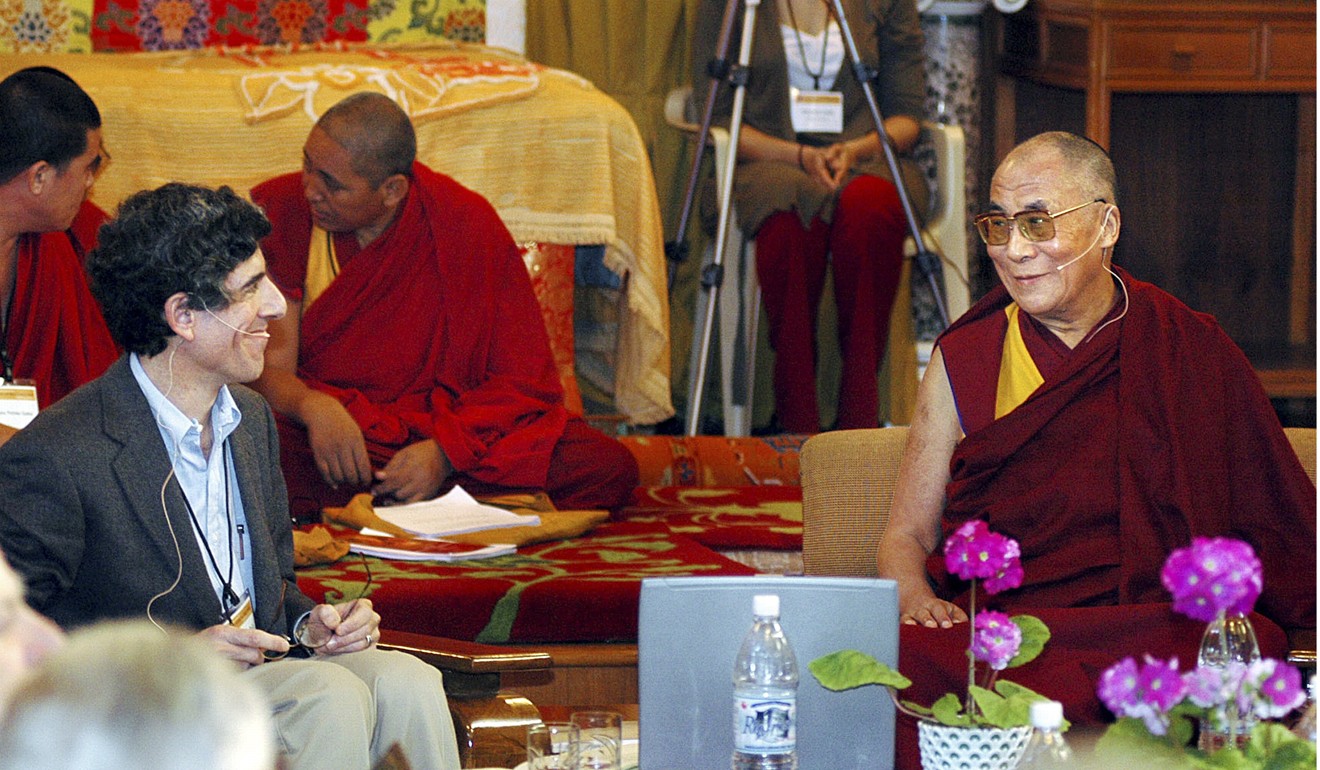 Davidson practised meditation in secret for almost 20 years, and did not actively pursue research on the topic until 1992, when he met the Dalai Lama. That changed everything, he said.
"He challenged me. He said, 'Look, you've been using tools of modern neuroscience to study anxiety and fear and depression and stress. Why can't you use those same tools to study kindness and compassion?' That was a wake-up call for me. On that day in 1992, I made a commitment to him that I was going to turn toward that work and re-orient our entire laboratory, and that is what we did."
The Centre for Healthy Minds now has about 100 staff working on research programmes ranging from hard core neuroscience and biological research in the laboratory to real-world studies with children in schools and adults in the workplace.
One project has been to introduce meditation to schoolchildren. "We call it mental exercise to help children better regulate their emotions and attention," Davidson said. "We begin with preschool kids, four to five years of age. We've done randomised control trials … serious scientific studies where we randomly assign kids to one group that receives these contemplative interventions and another group that receives the standard curriculum, and then we evaluate the impact."
With even modest doses of meditative practices, the team has seen improved levels of empathy, cooperation and certain kinds of cognitive and attentional skills – and even improved grades.
Davidson's team developed a "Kindness Curriculum", details of which are available on the centre's website. It aims to help children learn to be more aware of themselves and others through practices that enhance their emotional control and attention and the positive development of traits such as impulse control and kindness. A subsequent study published by Davidson and three other authors in 2015 showed that a child's ability to self-regulate, or to keep disruptive emotions and impulses in check, results in better health, educational attainment and financial stability later in life.
"We've demonstrated that this curriculum can improve a child's ability to manage his or her emotions, to better focus their attention, and also to improve their empathy and altruism," Davidson said. "And so being able to start at this age … can minimise any problems as the children develop."
He also addressed the impact of meditation on ageing. With most people there is a strong correlation between their epigenetic age – an estimate of their biological age based on their DNA molecules – and their chronological age. A recent study published by Davidson and several other authors, titled "Epigenetic clock analysis in long-term meditators", examined epigenetic ageing and whether meditation can change the rate at which molecular ageing occurs.
"What we found was, indeed, meditation slows the rate of molecular ageing, and the more you practice, the better the outcome," he said. "So the earlier you begin, the longer you can practice over the course of your life."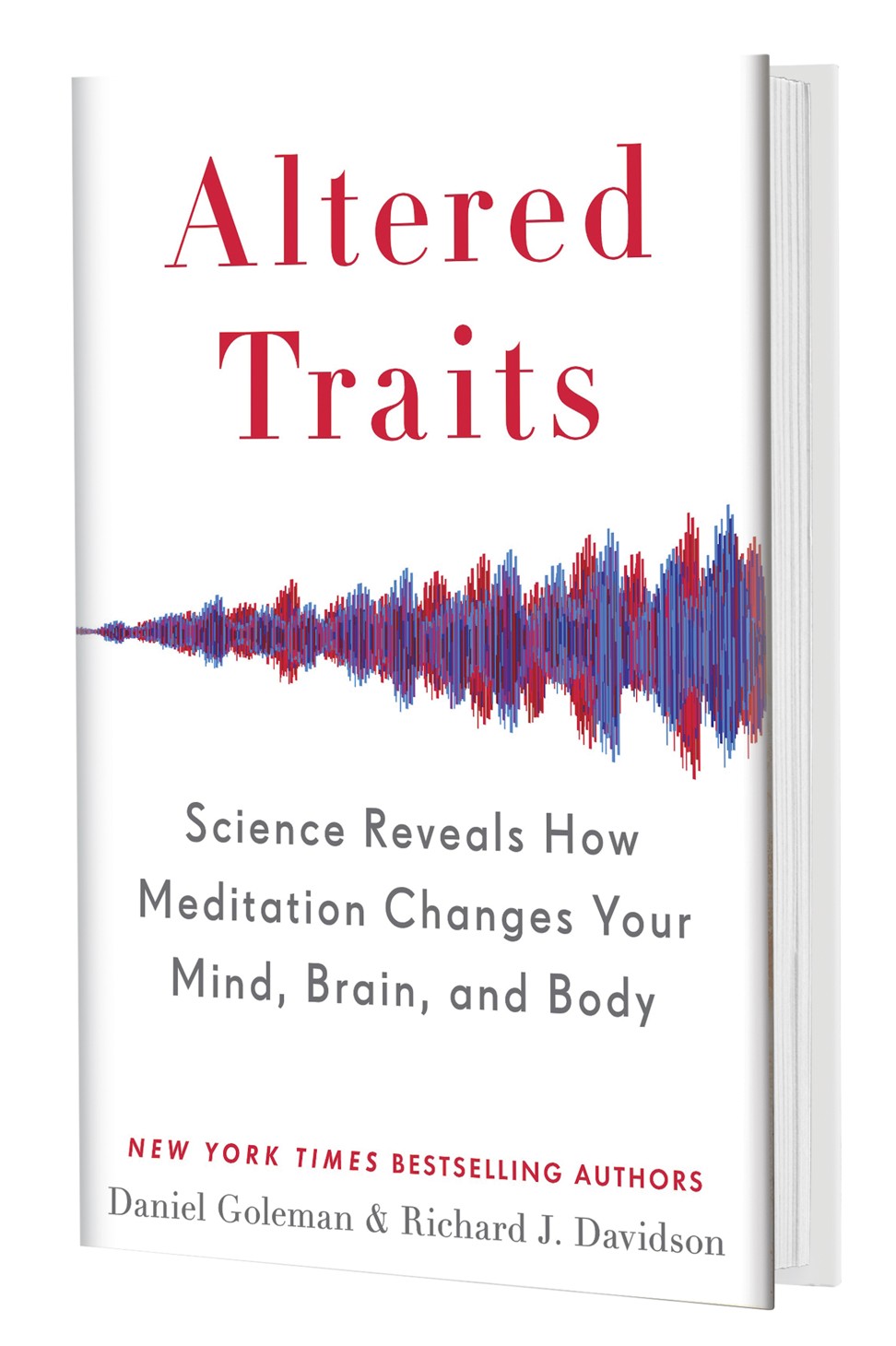 Davidson also highlighted research done by health insurance company Aetna. For six months, the company's employees received training in simple awareness and meditation practices. Over the following year, Aetna found their health care costs fell on average by US$122 per month.
"That was dramatic. And it suggests that there is an important connection between well-being and physical health. And if that turns out to be true when we investigate this more widely, then every corporation on the planet I think will want these practices," Davidson said.
Even doctors are beginning to recognise the value of meditation, he added.
"A very recent consensus statement published by the American Heart Association … the most august society for cardiac physicians in America … focused on the application of meditation to cardiac disease. It recommended its use as a supplement showing cardiovascular benefit in a wide range of conditions," he said. "The research is still at a very early stage and I think once the research matures and progresses over time, we will see the more widespread incorporation into medical practice."