Wellness
Get more with myNEWS
A personalised news feed of stories that matter to you
Learn more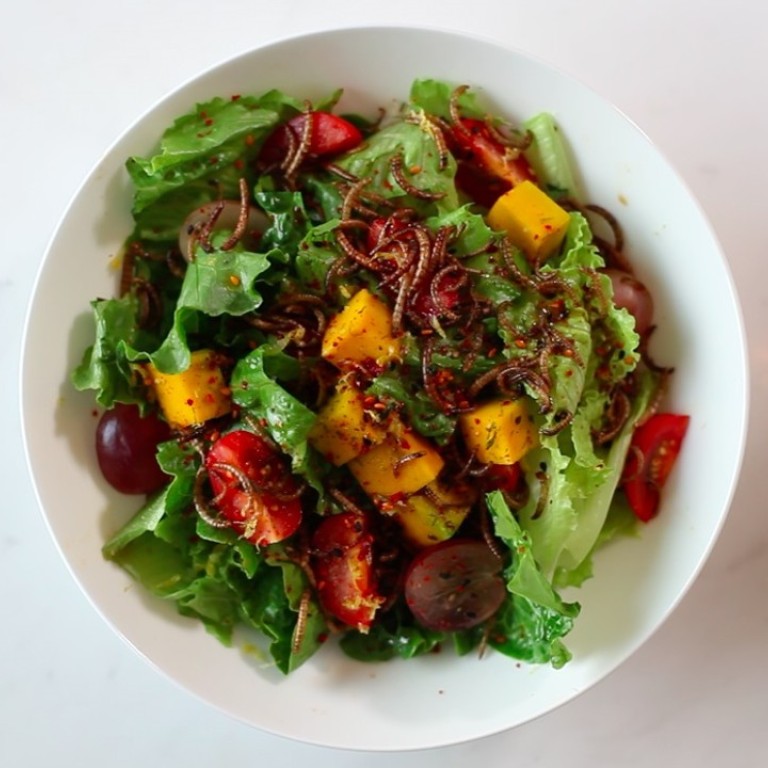 Mealworm farming made easy: grow a new protein source that's eco-friendly with hive from Hong Kong start-up
Livin Farms is a start-up that produces a system called a hive to harvest the bugs, which are high in protein and nutrition. At the end of the process, the insects are taken out and frozen, boiled or roasted for eating
An alternative source of protein is finding its way onto more dinner tables around the world, and it includes all the essential amino acids and is rich in protein, fibre, potassium and phosphorus: mealworms.
Eighty per cent of countries around the globe already eat insects, a practice known as entomophagy.
Katharina Unger is founder and CEO of Livin Farms, a start-up that produces a system called a hive to harvest mealworms in the home. She didn't always have an affinity for bugs let alone have them populate her plate. When the industrial designer came to Hong Kong, she saw that most of the food is imported and began to look at alternatives.
In 2013, she started "farming" insects.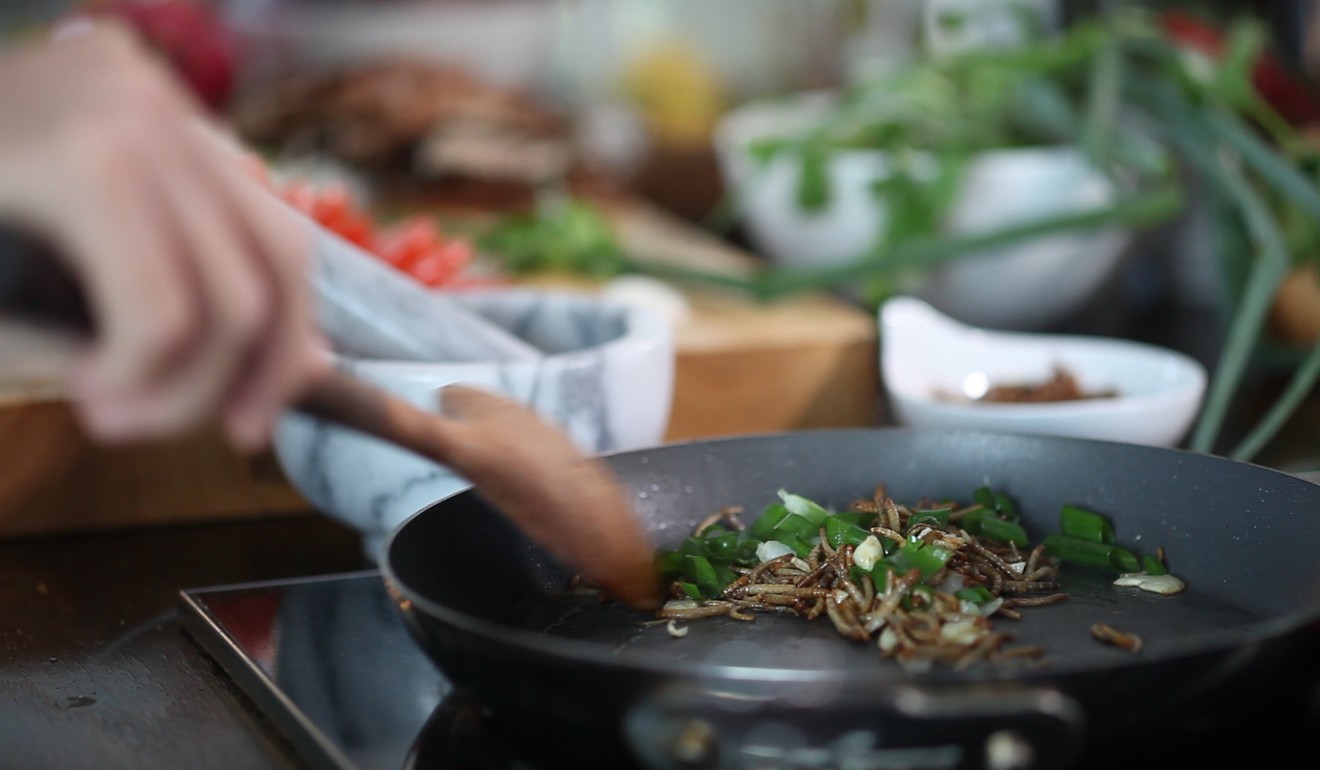 "Seeing their whole lifestyle changed my life," Unger says. "I lost any fear of it and regard it as a food source, something that is clean, healthy and sustainable … that is why we pursued the hive as a product."
Livin Farms' hives let users propagate mealworms in a convenient and automated process. The colony thrives inside multitiered compartments that are temperature- and ventilation-controlled, with light indicators to tell users about the insect's life stages. At the end of the process, mealworms land in a bottom harvest drawer, ready to be taken out and frozen, boiled or roasted for consumption.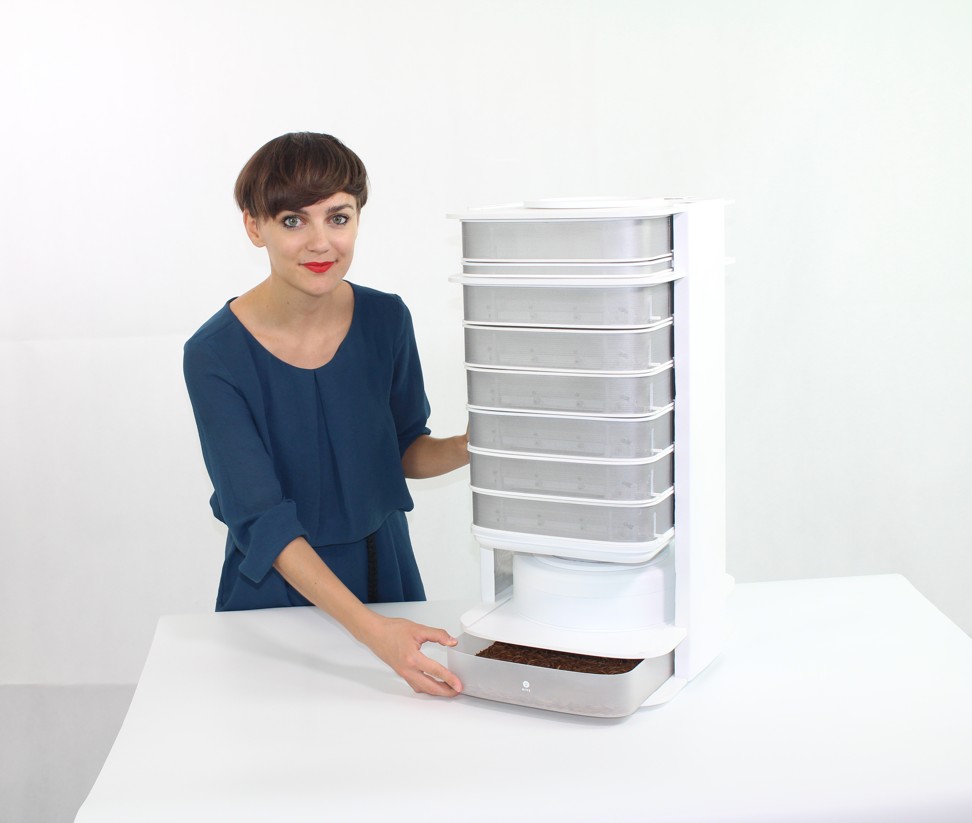 The Livin Farm's hive retails online for US$699 (HK$5,470), and a US$69 worm start-up kit are available in various markets including Europe, the United States, and Asia, including Hong Kong.
The appetite for this new food group seems to be growing. When Livin Farms launched its Kickstarter campaign, it exceeded its target by 50 per cent. Since November, 2015, Livin Farms has attracted more than 1,000 customers in 36 countries.
Even Hollywood has got in on the trend. In Blade Runner 2049, Dave Bautista's character Sapper Morton farms mealworms.
Researchers are finding other benefits of mealworms. A joint study with Beihang University in Beijing and Stanford University in California found that mealworms can be used in the recycling of plastic, particularly polyethylene. They eat it, and break it down into biodegradable waste.
Mealworms are the larva form of the mealworm beetle. They can be fed with kitchen scraps and leftovers. Unger freezes her mealworms, then boils and rinses them before eating them. She eats them twice or three times a week. "I eat them more than I eat meat, which I only have once a week these days," she says.
Roasted mealworms are good on their own, and go well with beer. Unger also grinds them up to make protein balls with oats and peanut butter.
"I use them a lot as a meat replacement. They contain a similar amount of protein as red meat, but they also have fibre, which most meat cannot offer you. They contain a lot of vitamin B5 and B12," Unger says. "They have a lot of fat but they are healthy fats."
Another beloved dish is a mealworm burger. "It's similar to minced meat patties: you roast the mealworms first, cook them with garlic and onions, add parsley, egg and then some breadcrumbs," she says. Sometimes she adds pulses such as lentils, beans or chickpeas, and serves the burger with a yogurt or tomato-based sauce.
There is little local research on mealworms. The University of Hong Kong does not conduct research in this area, says Dr Jetty Chung-Yung Lee, an assistant professor in the School of Biological Sciences.
"Most of our research is funded by the government and anything funded is of interest to the government – that's why you don't see much [research] on insects," she explains.
She predicts interest will grow in future, especially around insect farming. Lee agrees insects are a good source of nutrition if they are properly farmed.
"An adult needs 50 grams of protein per day, and you can get this from about half a cup of dried insects," she says. It is a low-calorie food with good fat and fibre.
She does not believe insects are healthier than meat, but comparable to red meat in nutritional content, and are a low-carbohydrate equivalent, rich in essential amino acids, iron, zinc and essential fatty acids such as Omega 3s.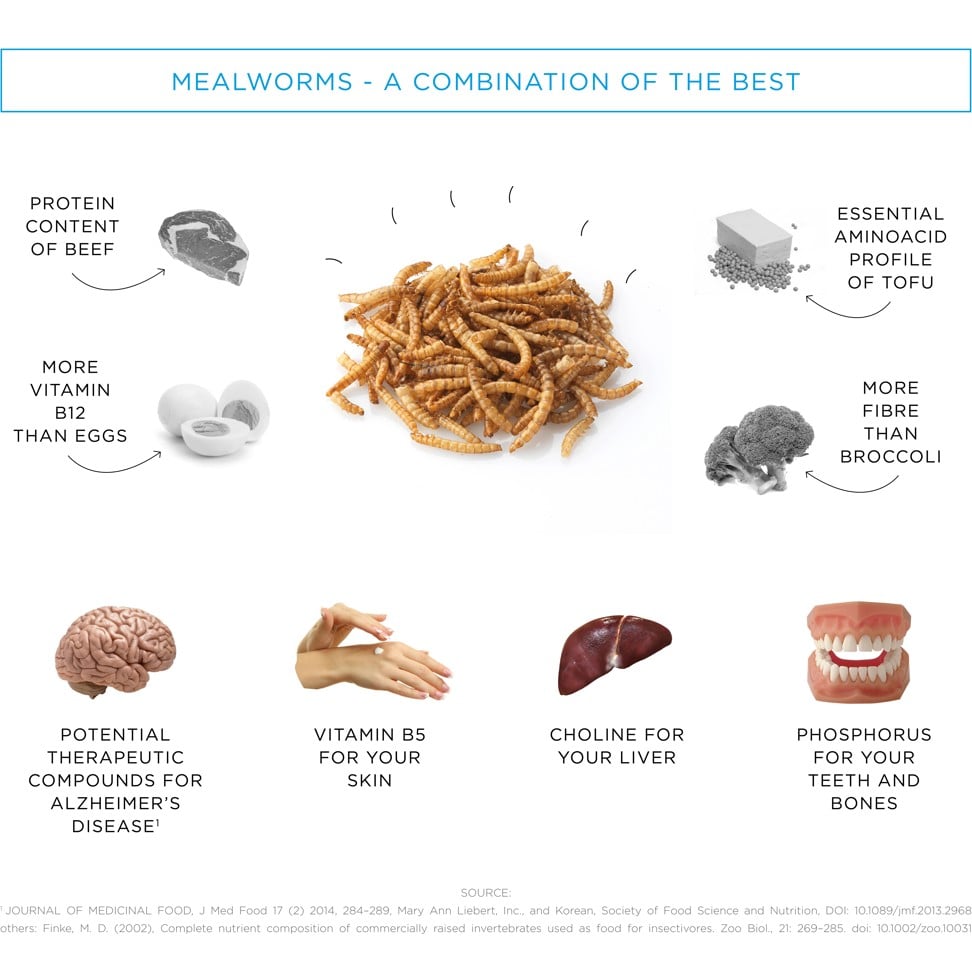 If the insects are cultivated or processed in conditions with poor sanitation and handling practices, they may not be safe, but otherwise, there are no major concerns regarding consuming insects.
"It's about how you breed them and take care of them," she says.
People with allergies may be at risk. "Insects do have a presence of allergens – they roam around, so without a controlled environment [in harvesting edible insects] they will be exposed to, say, bees and pollens, for example," she says.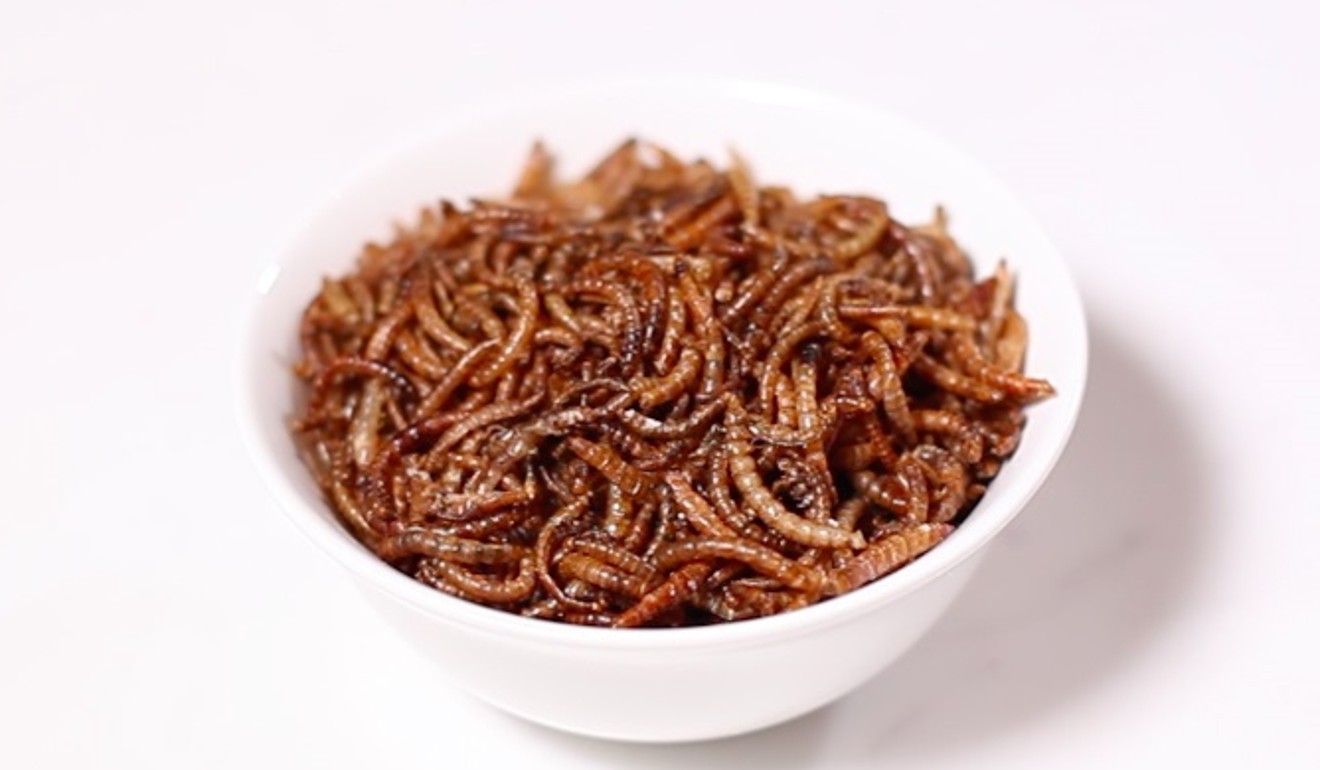 Dr Lee expressed concern about the rising population that could lead to a food crisis.
The United Nations forecasts the global population will increase to 9 billion by 2050, and current food-production practices will be unable to meet the demand. Eating insects is one solution to the looming crisis.
"This is an important aspect, but people don't really see it, yet," Dr Lee says.
This article appeared in the South China Morning Post print edition as: chew it over: how to put mealworms on the menu